Tips and tricks to spark joy in your bedroom
We share helpful tips on tidying the bedroom based on Marie Kondo's KonMari Method.
You may be familiar with the saying: out with the old, in with the new. There's a reason this comes up often at the start of the year - January often represents a fresh start, giving many of us that much-needed optimism to start over, and begin the year on a high note.
Never a slouch when it comes to capturing the zeitgeist, Netflix recently released the very buzzy 'Tidying Up with Marie Kondo' series, inspiring many to start decluttering and cleaning up. In it, Kondo (bestselling author of the 'The Life-Changing Magic of Tidying Up' and worldwide phenomenon) helps 8 families tackle their disorganised homes with her popular KonMari method, highlighting the need to be more mindful with the things we keep in our home.
Taking inspiration from this, we picked out a few helpful tips and tricks to jumpstart the decluttering process. And what better place to start than the bedroom - our place of rest.
Read on to find out how to spark joy in the home.
One: Put everything in a big pile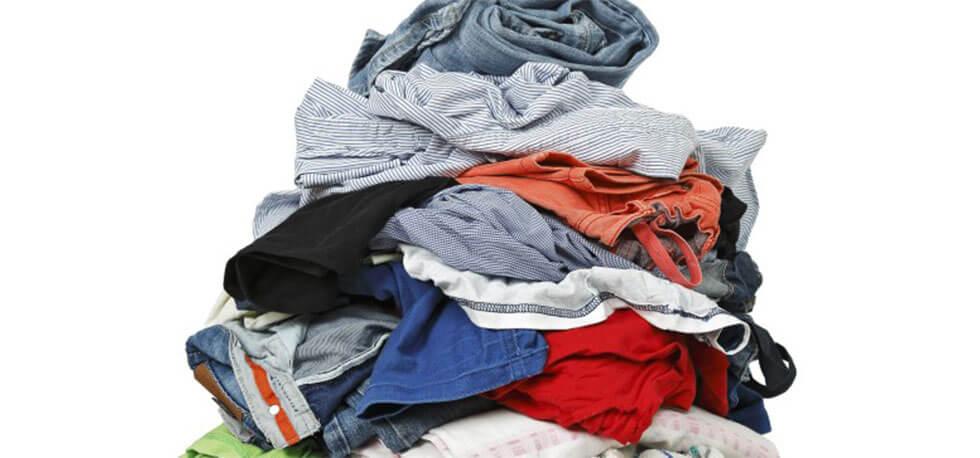 Based on the KonMari Method, tackle clutter by breaking it down into 5 main categories: clothing, books, documents, miscellaneous, and sentimental items. And then whether it's clothes or books, Kondo suggests putting all the things in one category in a big pile.
Obviously, this is going to look a lot messier at first, but it actually helps with organisation in the long run!
Doing this makes it easier to see how much stuff you have and help you decide what you need and what you don't. And tackling items by category will allow you to maintain order in your closet and prevent you from having to 'purge' again. And on a purely psychological level, this messy pile will also remind to you think about buying what you need instead of what you want the next time you go shopping.
Two: Keep things that 'spark joy'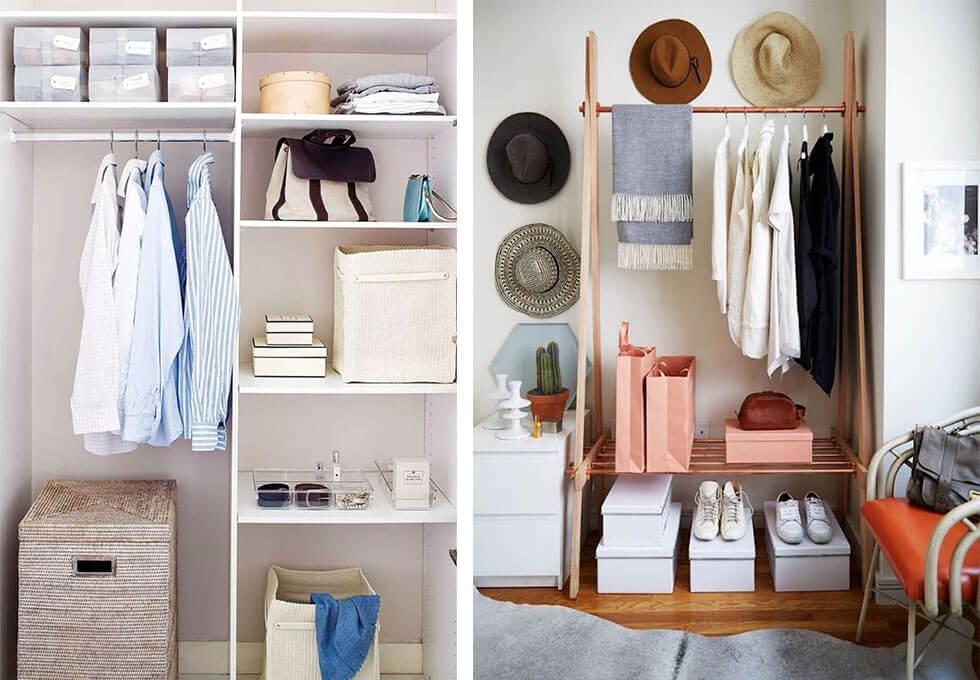 And now - the fun part. With each category that you sort through, Kondo recommends picking up each item and seeing if it sparks joy.
A term popularised by Kondo herself, she advises people to hold the item in both hands and take note of how your body responds to it. If something sparks joy, your body will feel a certain thrill while if it doesn't, you'll feel a sense of heaviness - and know that item needs to go. If the item that you are letting go off no longer sparks joy but holds sentimental value, 'thank' it for its service and the role it has played in your life.
This act of practicing gratitude is an essential part of her tidying ethos and allows us to mindfully work through each category carefully.
Three: Use the 'Fold and Stand' method

Having sorted through all your clothing, it is now time to find a home for everything that made the cut. In order to prevent your clothing from ending up in a messy pile and being difficult to find and identify, use Kondo's method of folding them into thirds and standing them up in your drawers instead of laying them flat. This versatile method works well with a chest of drawers, bedside tables and wardrobes.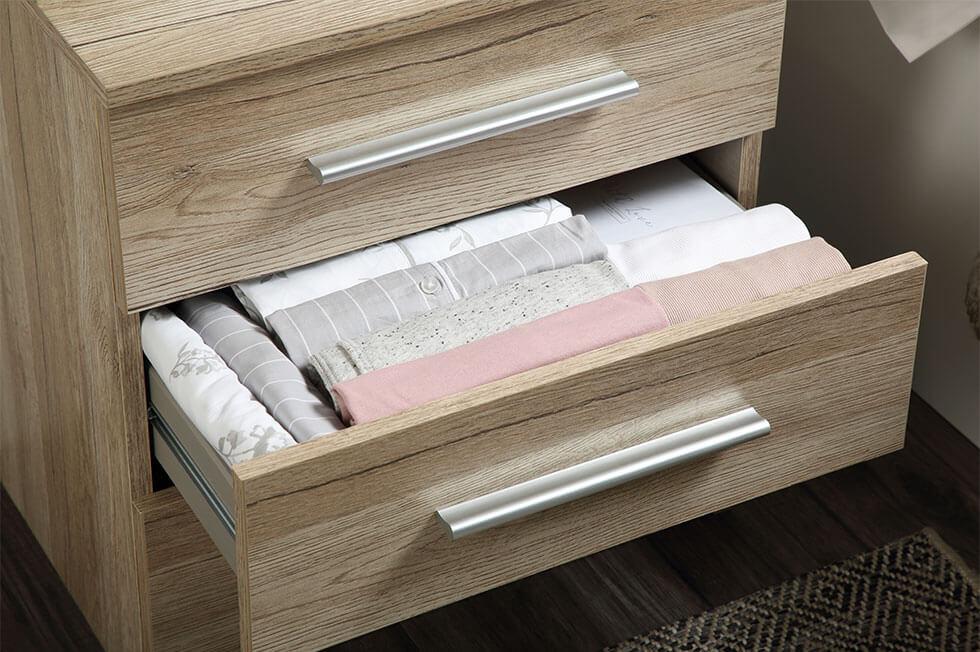 This makes it easier for you to find your clothing when you are deciding what to wear and prevents you from creating a mess once again when you are sorting through your items. This also gives you the chance to colour coordinate your wardrobe the way you want, making it the stuff of Pinterest dreams!
Four: Use tiny boxes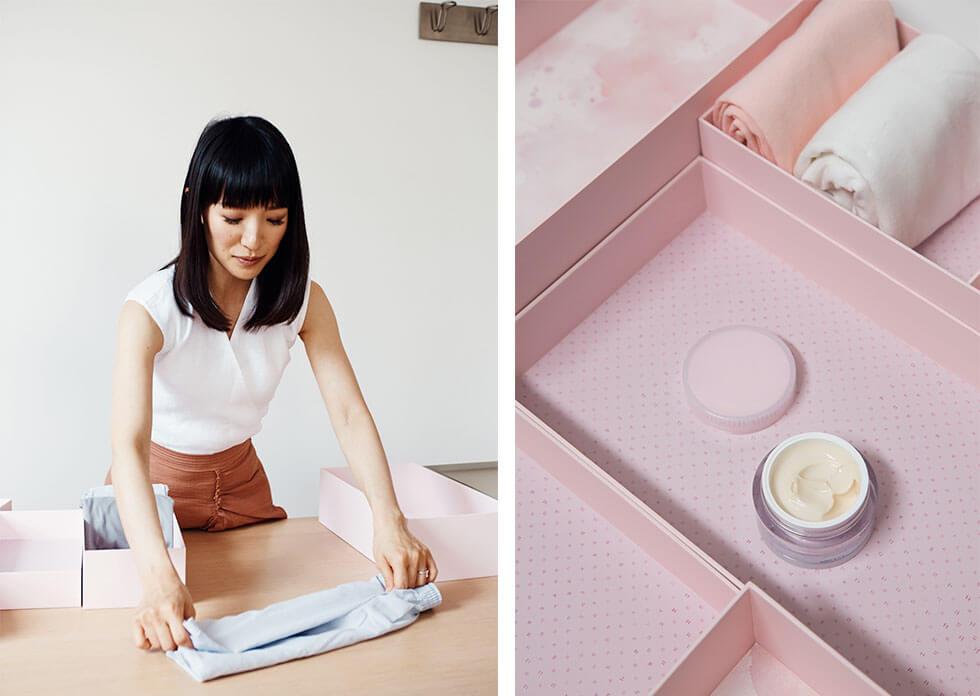 Using tiny boxes allows you to create a home for all your clothing, both large and small (but particularly small). This storage tip is particularly useful for undergarments and socks, and the compact size of the boxes should easily fit inside your bedside table or wardrobe. Plus, it also gives you the chance to make use of old recycled gift or shoe boxes when you sort things by size.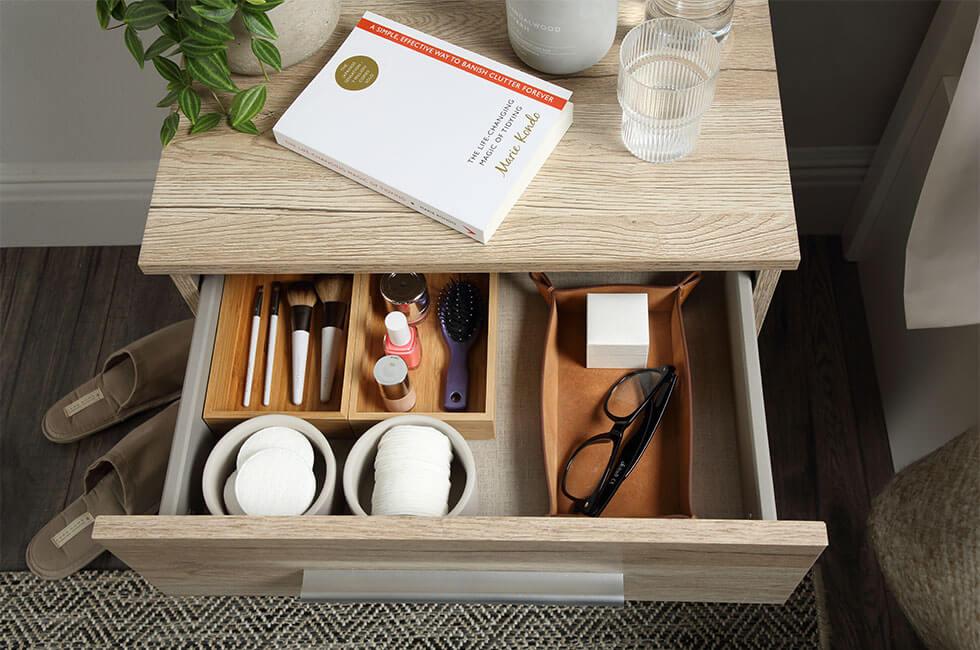 And there you have it ! With the right amount of motivation and a clear plan (and perhaps an episode or two of Tidying Up with Marie Kondo), you might just have a tidy home once and for all.
Check out our fun animation video with the Rauch Vereno bedside table using the KonMari method below: