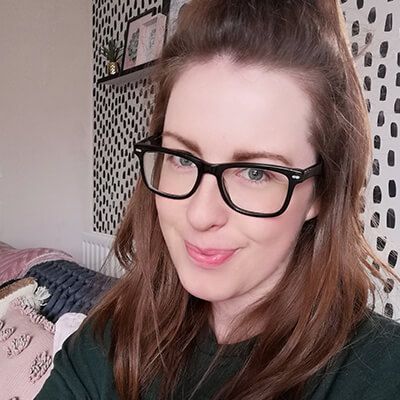 Jade Frise
@house_up_north
Business Support Officer living in County Durham
Playing with pink accents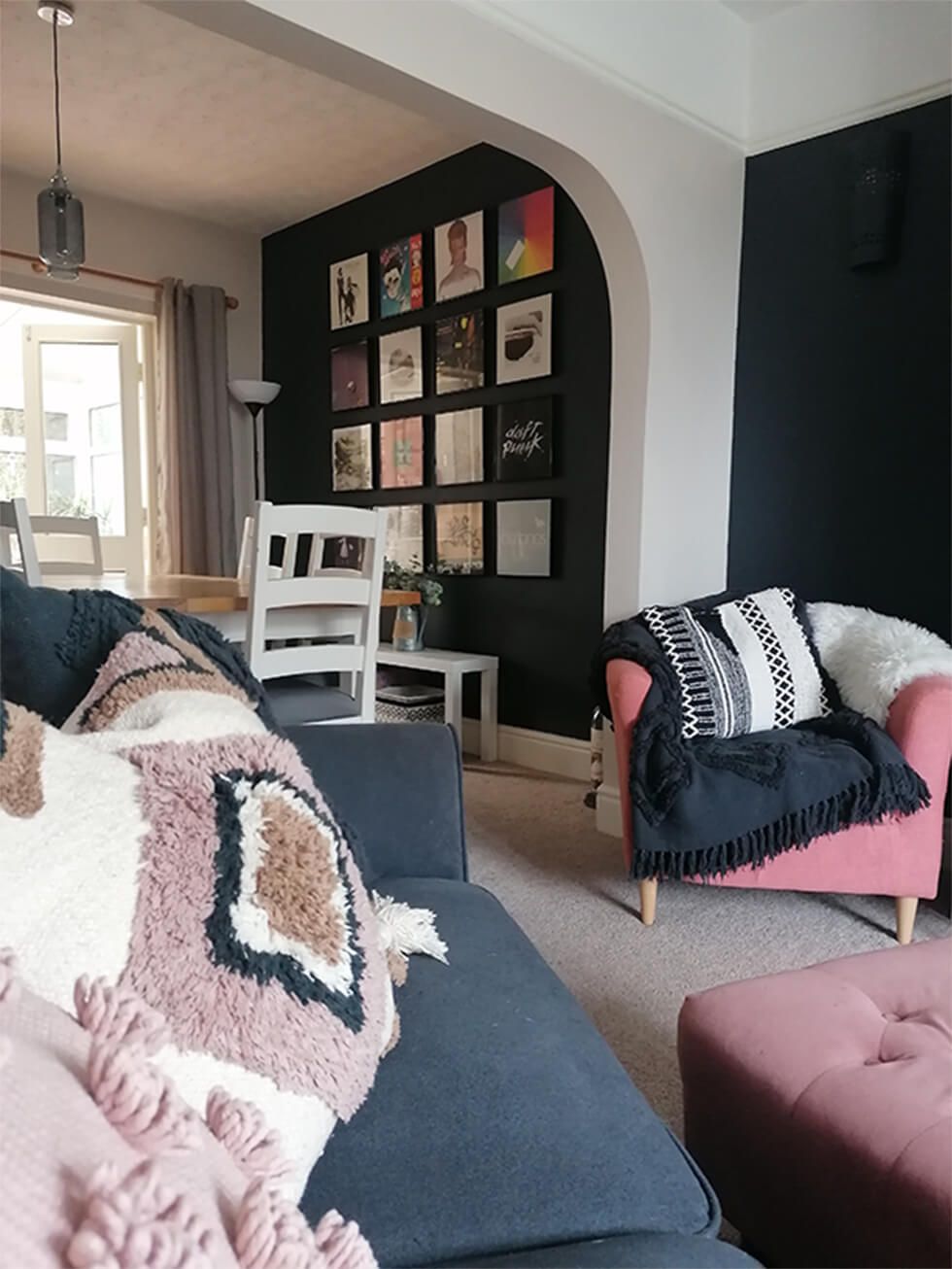 With a love for the bold and dramatic, Jade Frise's unique fashion sense is reflected in her decor. "Fashion-wise I love mixing girly fabrics with tougher leather jackets and biker boots," explains Jade who successfully applied this mix-and-match vision to her home.
It begins with her colour scheme of pink and black to define the spaces. "I love pink but I mix it with dark dramatic feature walls to give it an edge," says Jade. This contrasting palette runs throughout her home, like her black fireplace decorated with pink flowers. Even in her living room, our Harlow sofa in slate grey is complemented with pink cushions for a relaxing place to unwind.
Adding personality through a DIY wall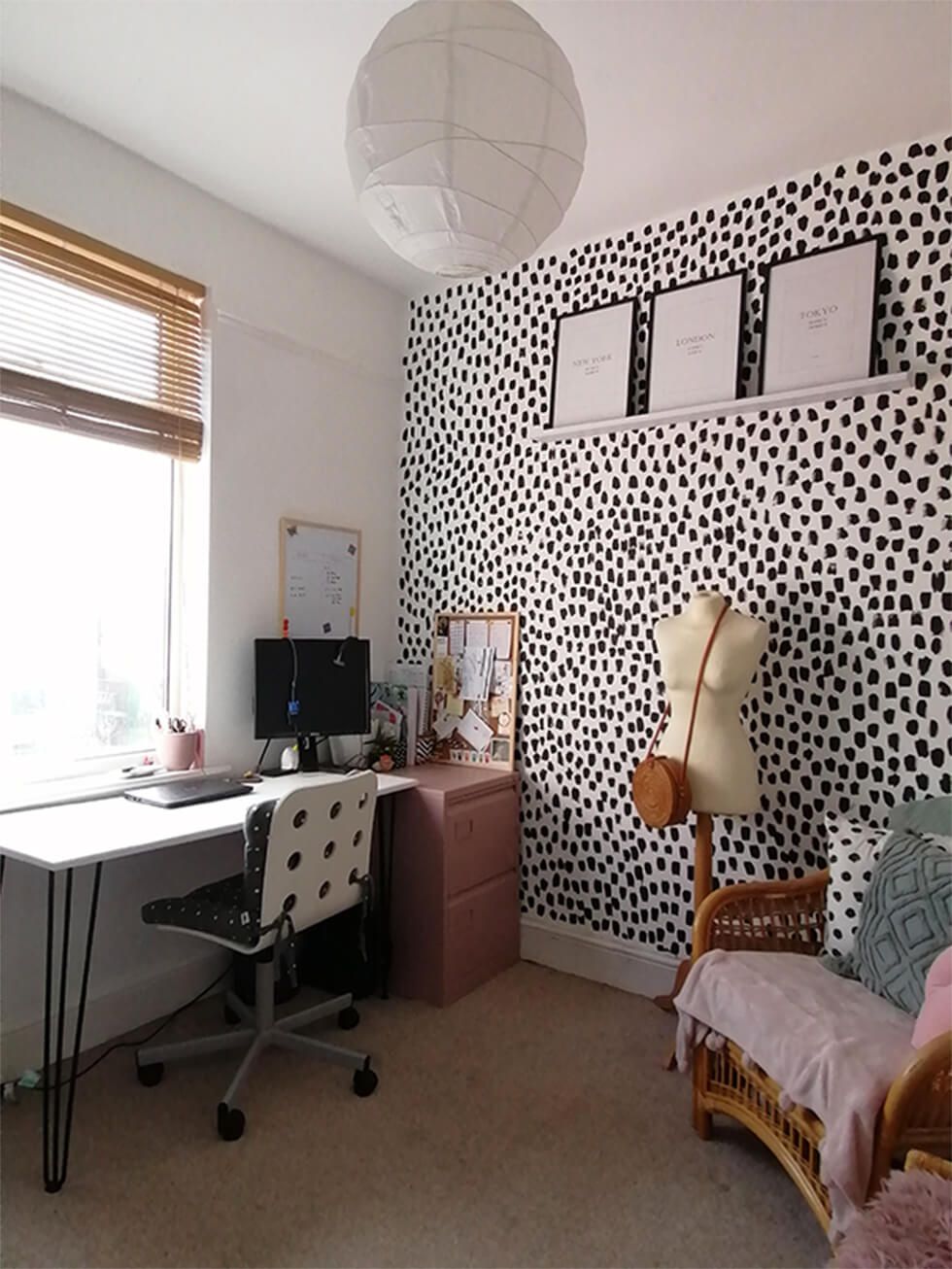 If you want to create your own feature wall on a budget, take a cue from Jade, who does many simple DIY projects that result in big transformations. Her favourite one so far? "Definitely the monochrome spotted walls in the front room and spare room that I did with just some black paint and a paintbrush."
Mix and match patterns for an eclectic vibe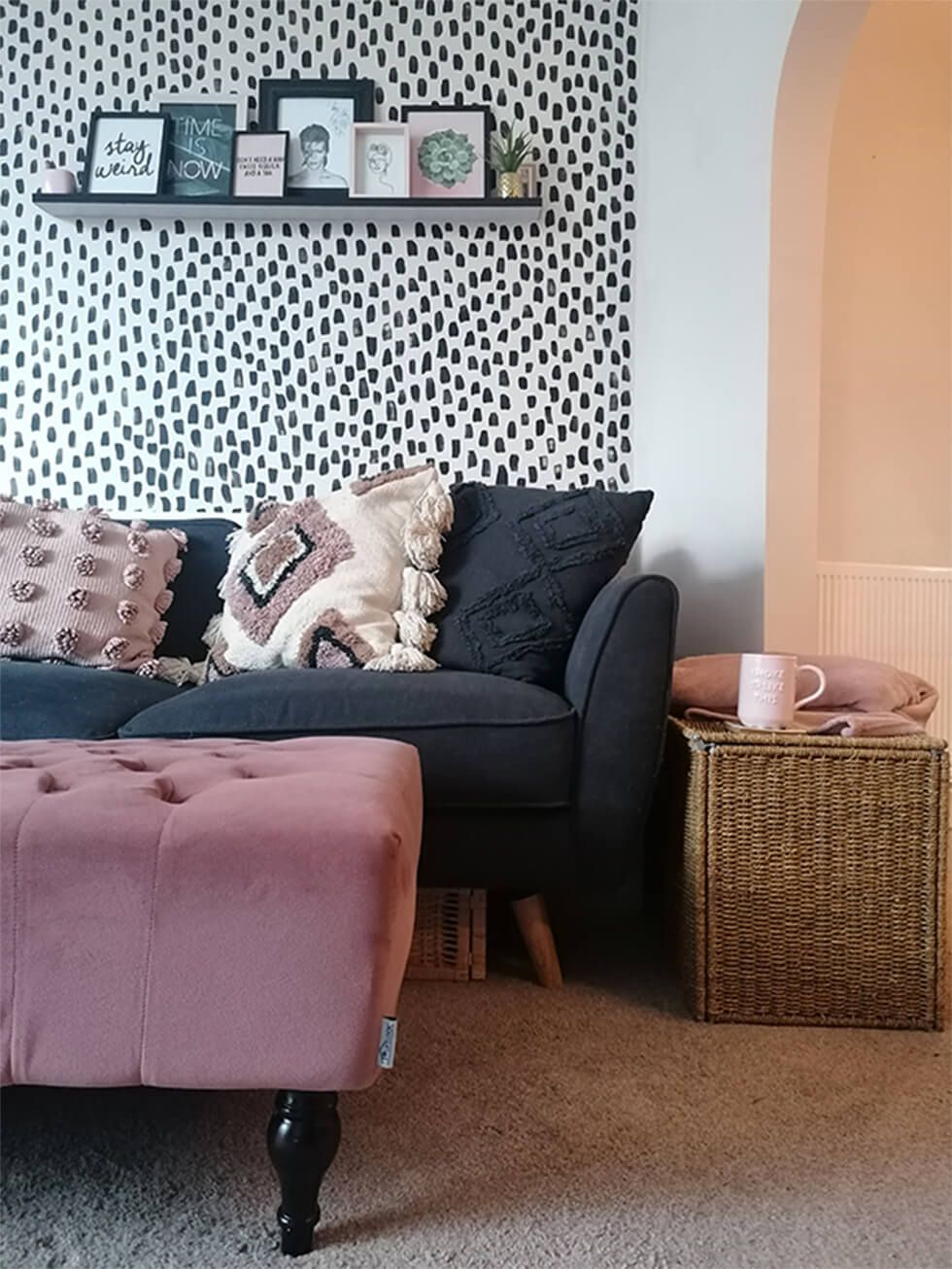 In the living area, Jade plays it up by mixing patterns and textures. For example, her diamond-patterned cushions and tassel pillows beautifully accent the polka dot wall while bringing cosiness to the space.
The room softens through her choice of more natural furnishings. "Natural materials like rattan make it feel more homely and stop it from feeling too industrial," tells Jade, who owns lovely rattan chairs and side tables.
Accessorising with plants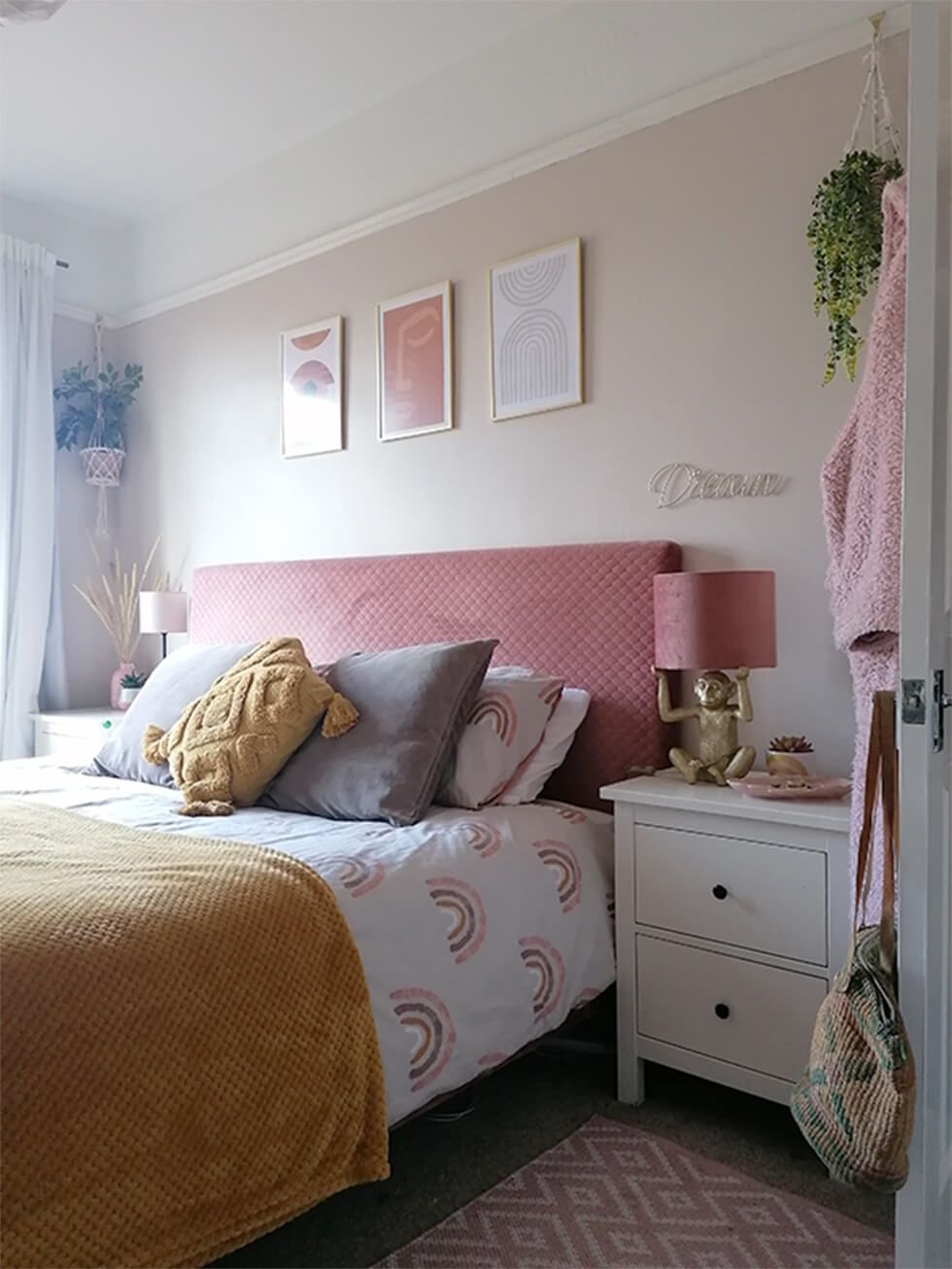 Jade is no stranger to the use of indoor plants, as seen by her inspiring assortment in almost every room. Her array of potted greenery can be seen alongside her collection of accessories; nestled in a corner behind a chair, perched on top of a shelf or hanging from the ceiling.
For those who want to start decorating with plants, Jade has some good tips, "Start with easy things like cacti and succulents and add more as you get more confident."
Creating a tropical bathroom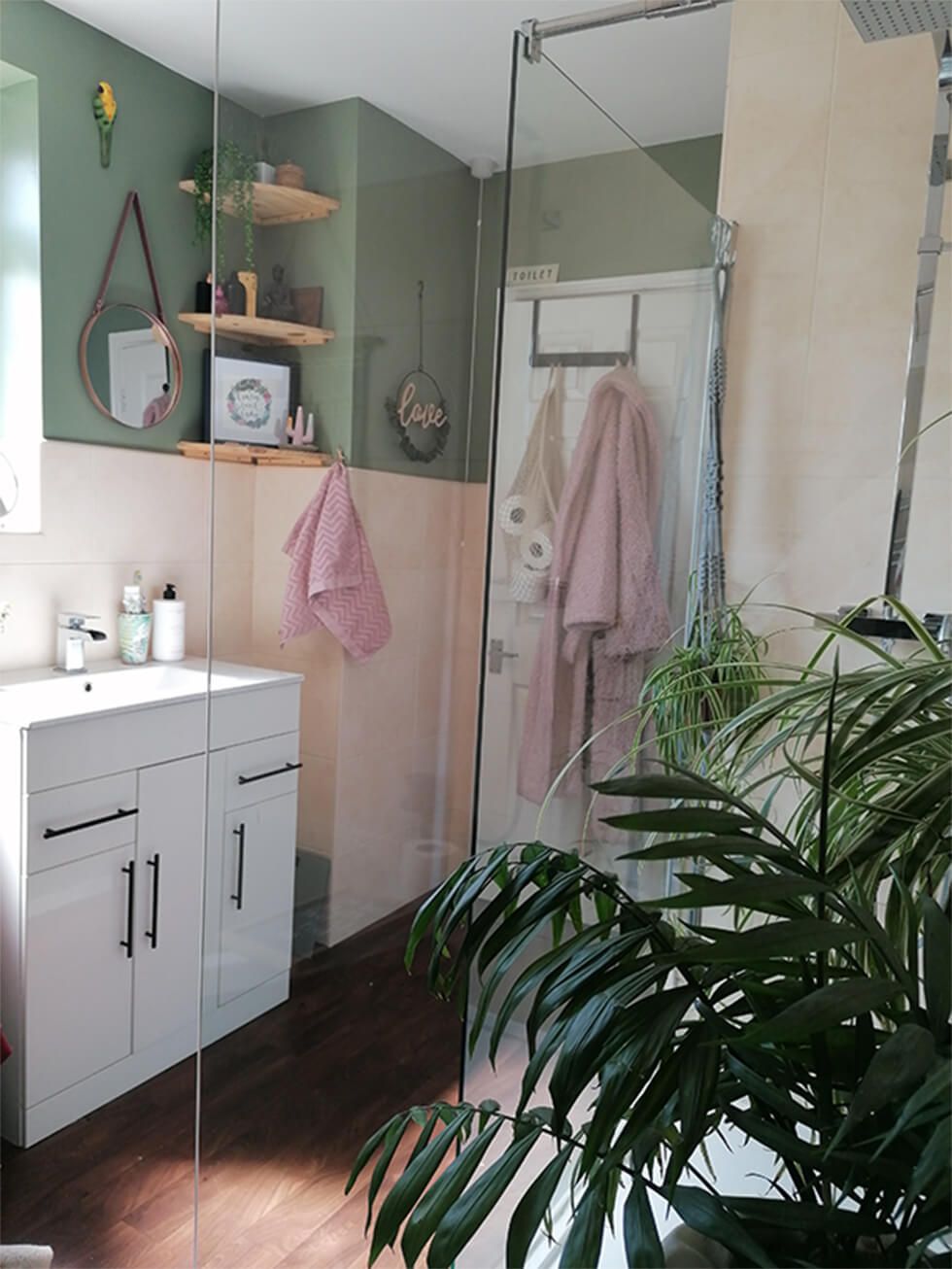 After a long day, it's nice to unwind in a zen-like bathroom. Jade explains that this is her favourite room in the house, decorated with pops of green and large plants for a tropical feel. "It reminds me of the jungle style bathrooms we experienced whilst travelling in Bali. It has that outside-in feeling and it's the perfect place to relax," said Jade.
Shop The Look