Start with a bold colour palette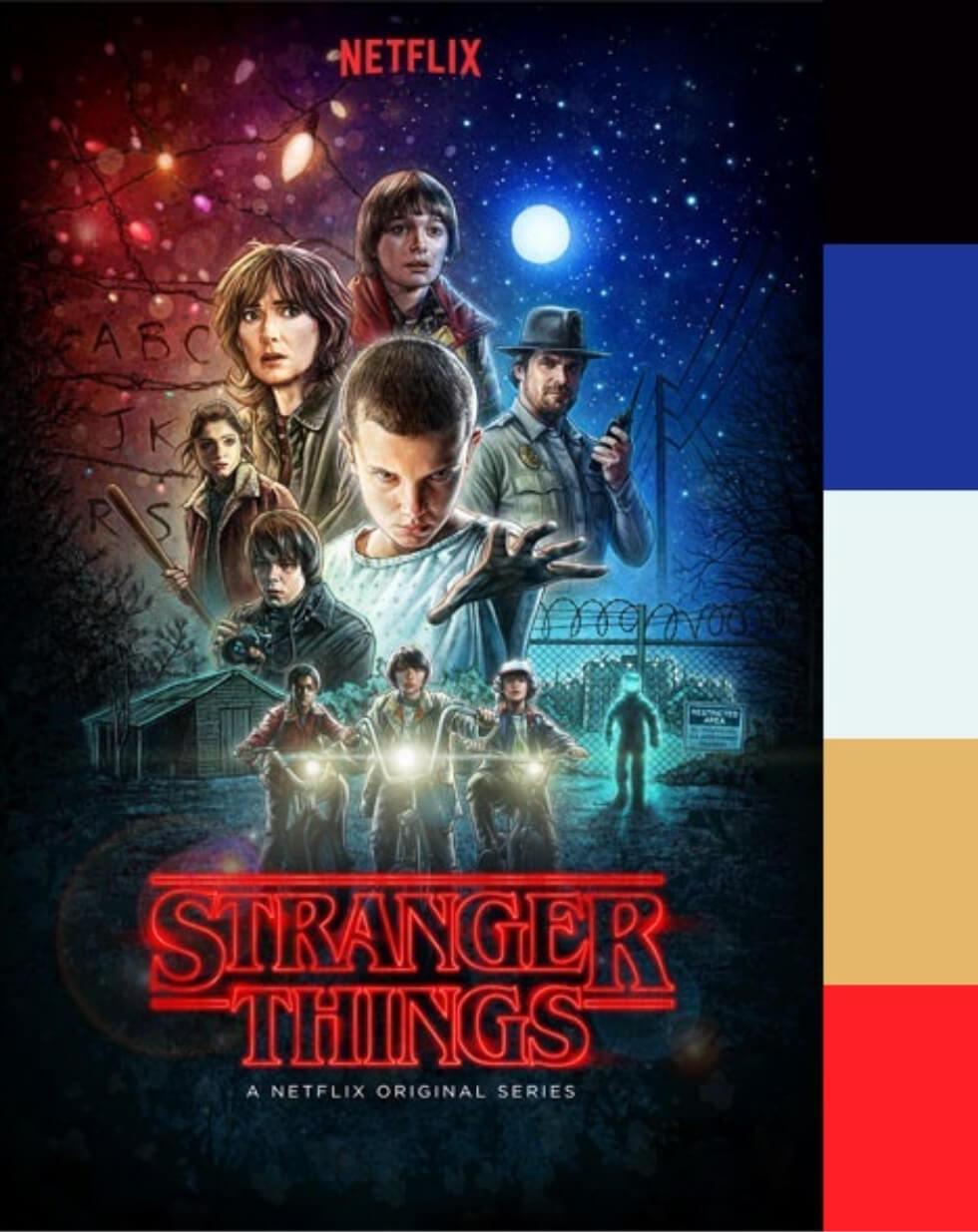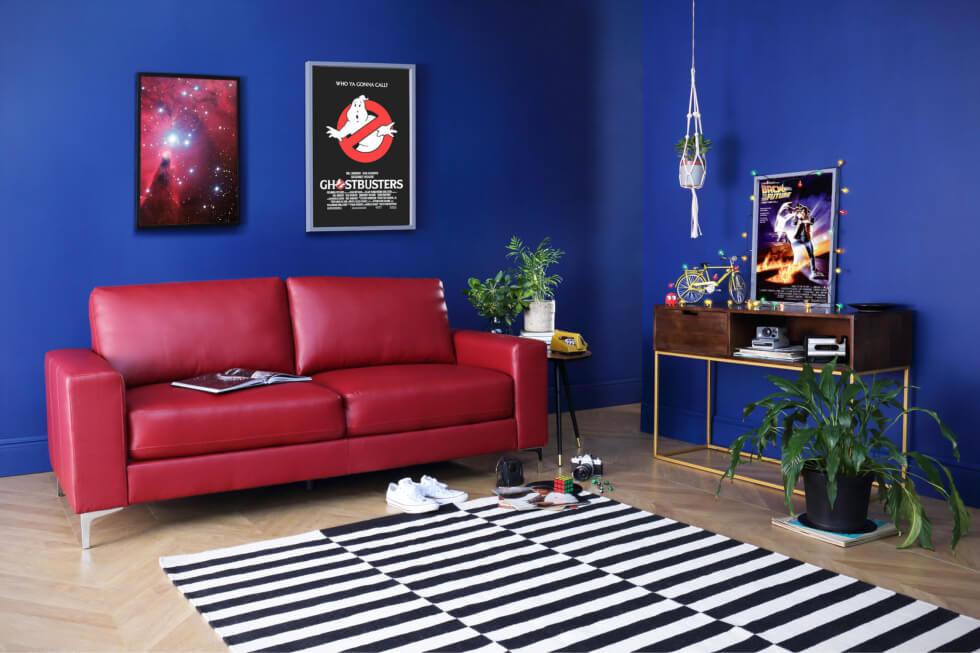 Stranger Things celebrates the best of the 80s with its retro aesthetic and quirky references. Since this era was all about bold colours, decorate your living room with dark blue walls and a red leather sofa. Balance these strong colours with a striped rug which will add to the kitschy feel.
Go all out with 80s nostalgia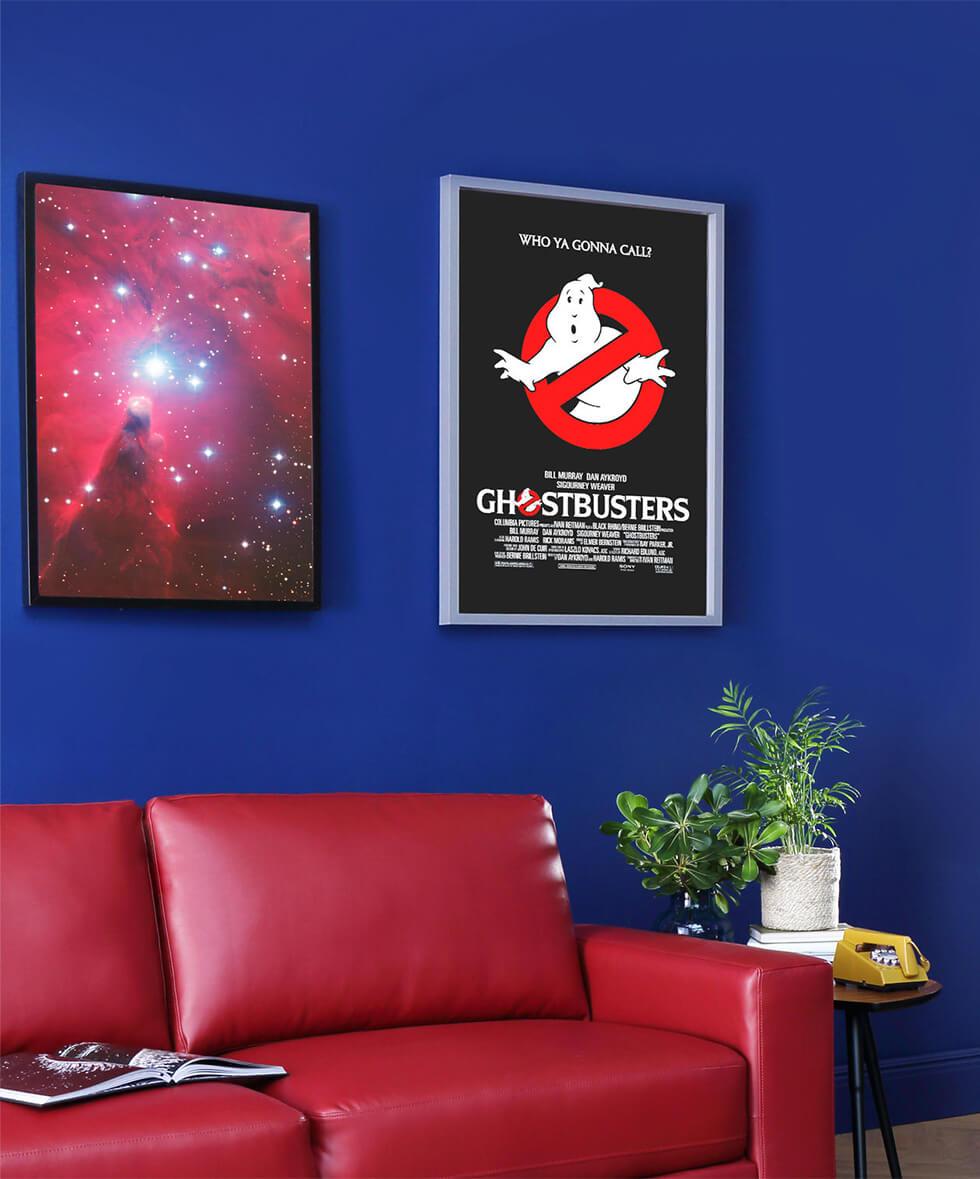 Add some pizzazz to the walls with movie posters. An iconic Ghostbusters poster is a great choice or go for Star Wars or The Terminator for a classic 80s touch. As a bonus, set the mood with an 80s music playlist to round off the nostalgic vibes.
Insert Easter eggs into your décor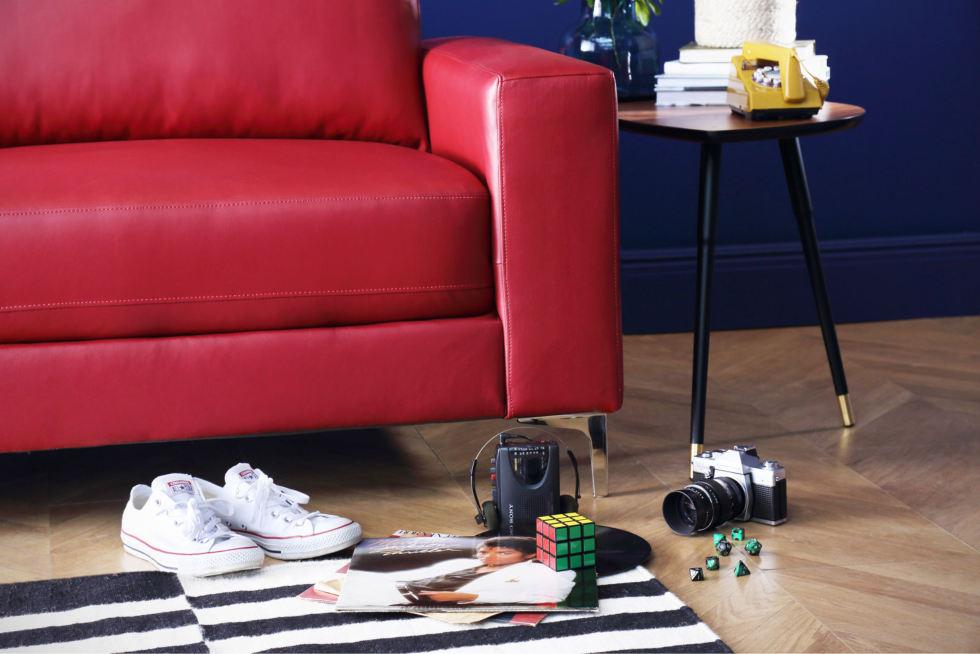 With the show using everyday items as important props, bring this aspect to life by accessorising your living room with 'easter eggs'. Capture the signature elements by referencing Jonathan Byers' camera, Joyce Byers' yellow telephone, or adding a Rubik's cube or Sony walkman to your décor. Quirky and whimsical, these items will definitely perk up any living room.
Go 'upside down' with the lighting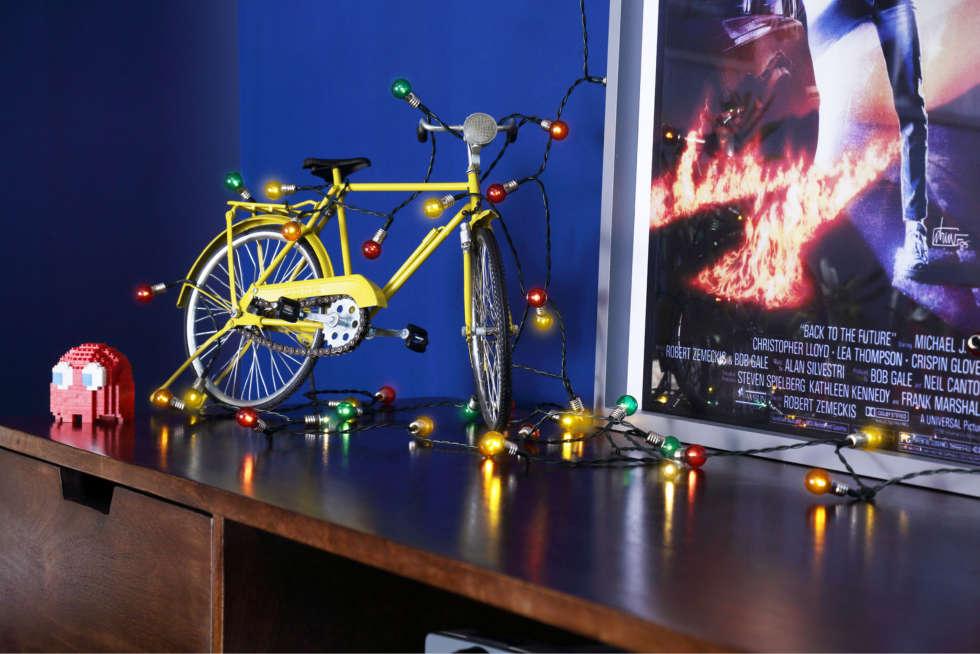 Another fun way to reference Stranger Things is through lighting. Use two of the show's most iconic props - accessorise a miniature bicycle with the not-so-sinister fairy lights for full effect. They may have not been much help against the Demogorgon, but they invoke a stylish and light-hearted effect to the room - perfect if you're planning a viewing party for Season 4.