How to style a corner sofa
Make the most of your corner sofa with these simple and stylish tips that maximise your living room space.
Sofas are a key part of the living room and are a much loved spot for us to lounge, watch tv and to decorate around.
Versatile and comfortable, corner sofas fit into big and small spaces while offering flexible seating options when entertaining. If you're struggling with its sectional design, here are some stylish tips on how to make your corner sofa a star in the living room.
1. Section Off Your Space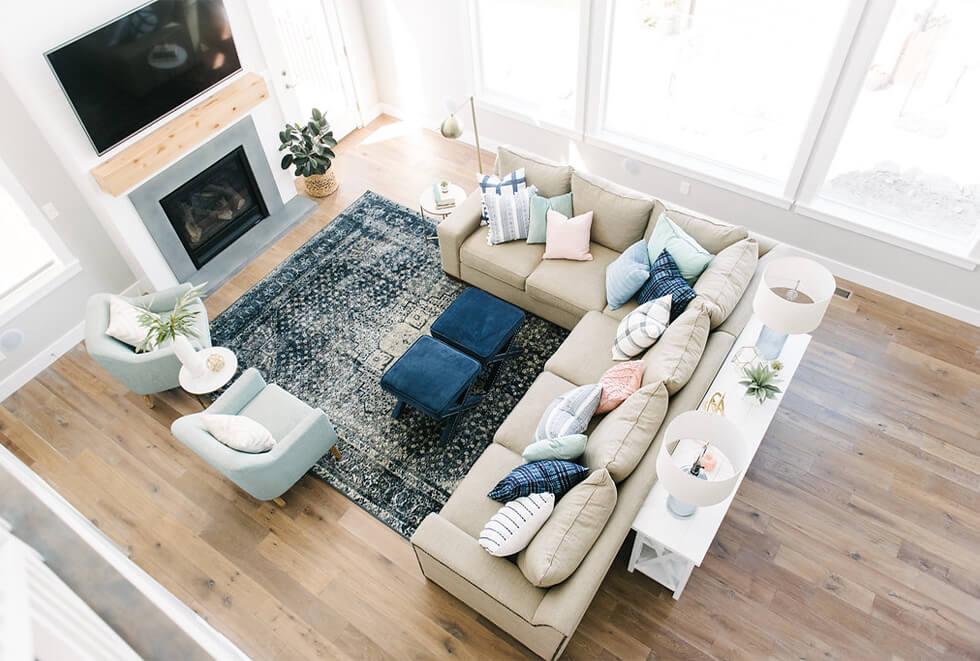 Draw an invisible line between the dining and living space by arranging your corner sofa in the middle of both areas. This creates a clear divide without having to put up a wall, which is great for mingling and keeping an eye out for drinks and snacks coming out from the kitchen.
Go all-out by adding a side table to the back of the sofa, creating a chic countertop for family photos, flowers or any curios that capture your personality best.
2. Let the light in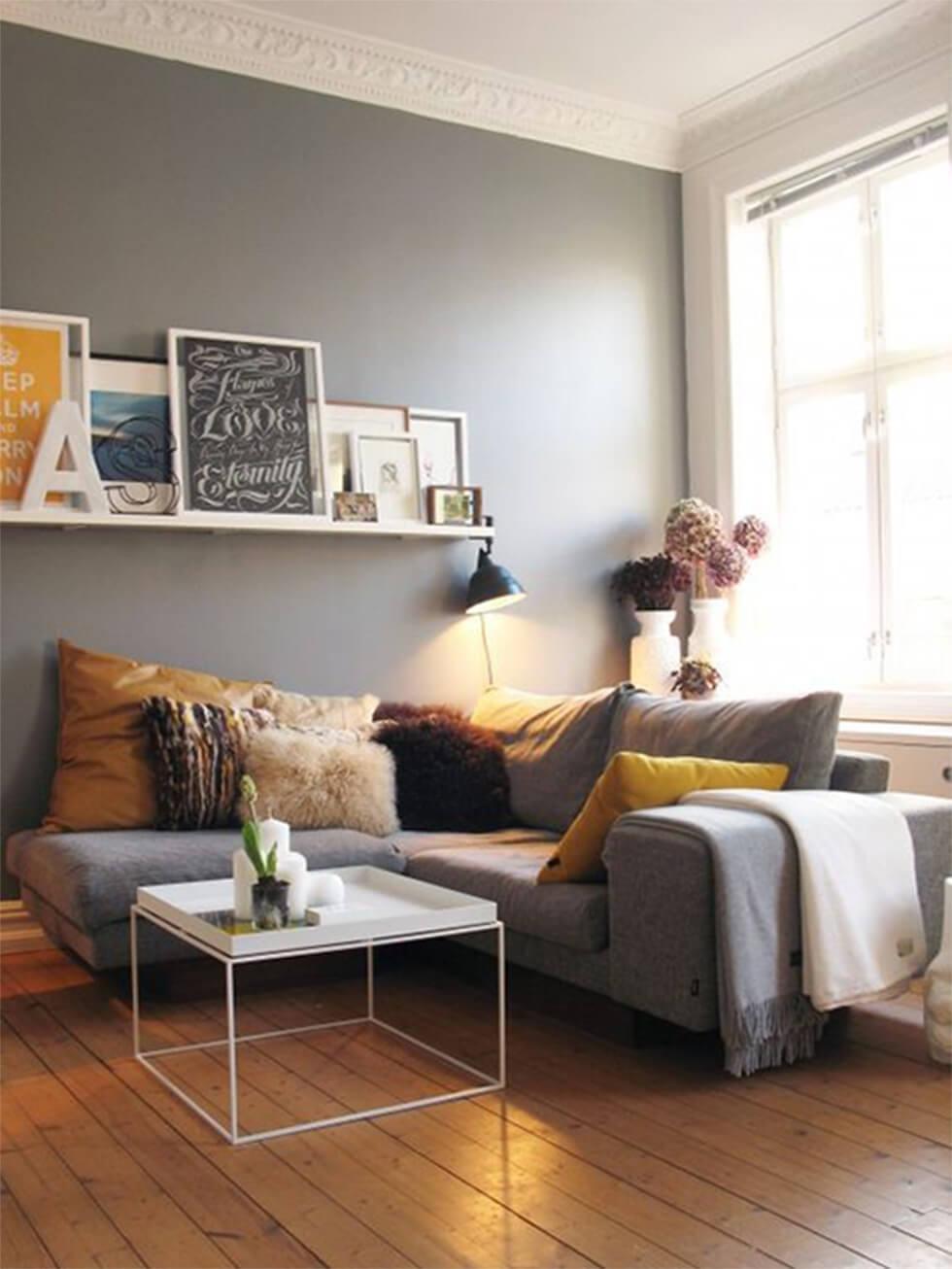 Picking the right corner sofa is crucial for small spaces as the imposing size of the sofa may give an impression of a cramped room. For dark rooms, add a floor lamp behind or next to the sofa to brighten up the dark corners, putting the spotlight – quite literally – on your sofa.
A sofa with raised legs also help in creating an airy, warm space by allowing in more light – a tip to take note of if your sofa is positioned near the windows.
3. Decorate Around Your Sofa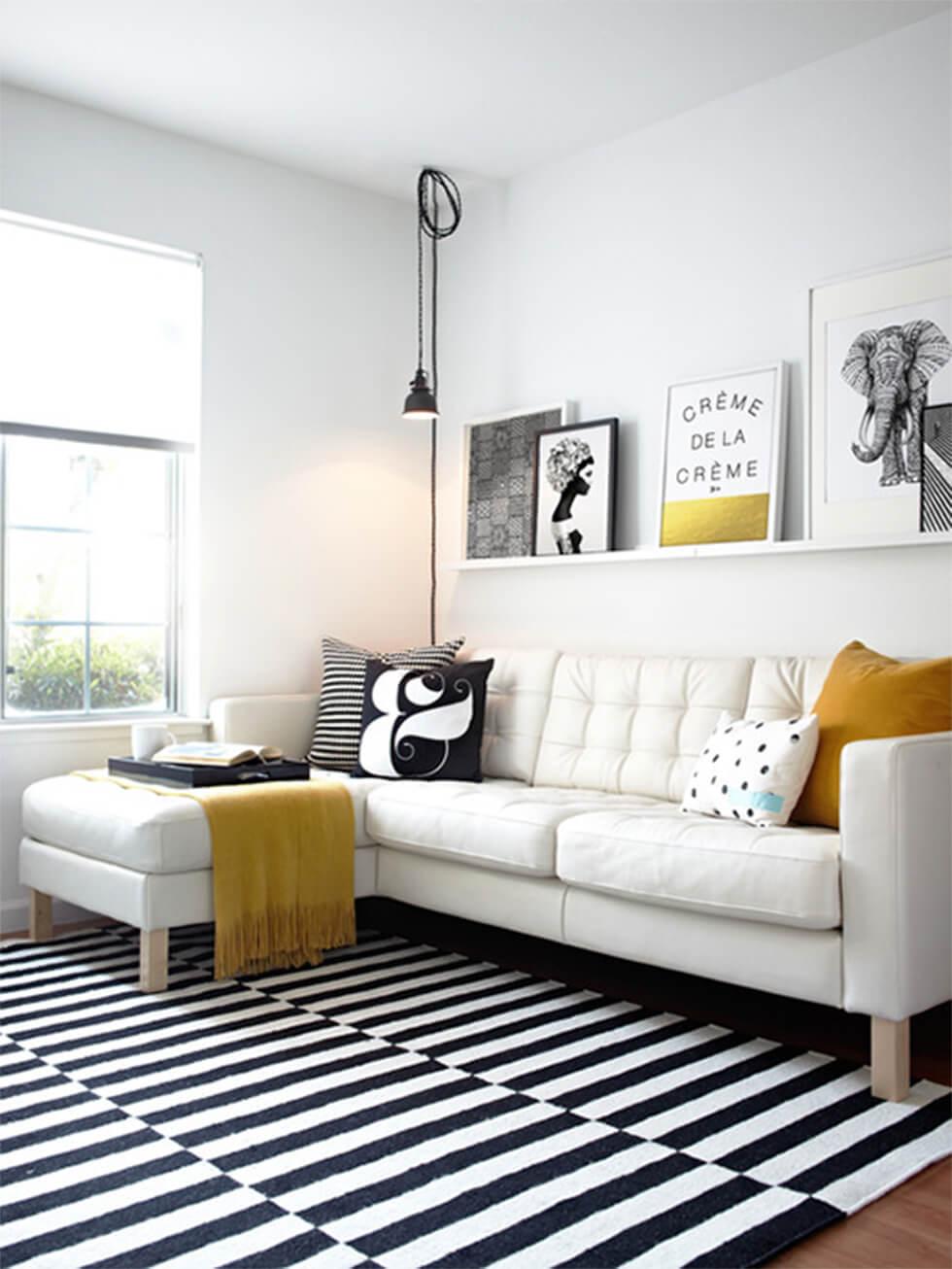 Sometimes we're just unsure of just how far our creative minds will go when it comes to decorating, and this is where your sofa comes in! The length and height of your sofa is a useful guide when it comes to picking bookshelves and arranging artwork above your furniture. The result is a comfortable space that also appears visually engaging for family and guests.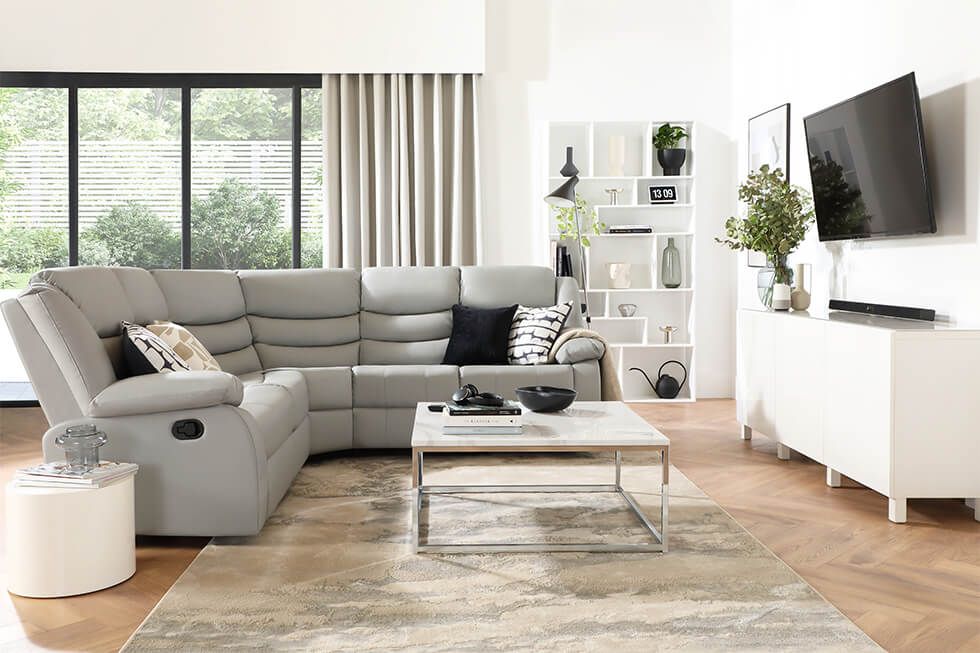 Having a corner sofa is also a good opportunity to introduce a coffee table. This balances out the proportions of the sofa while allowing room for a mug of tea, or as a place to display your favourite candle and books. If you're looking to move on from the style trappings of your existing room layout, read on for our next tip.
4. Decide On A Decor Theme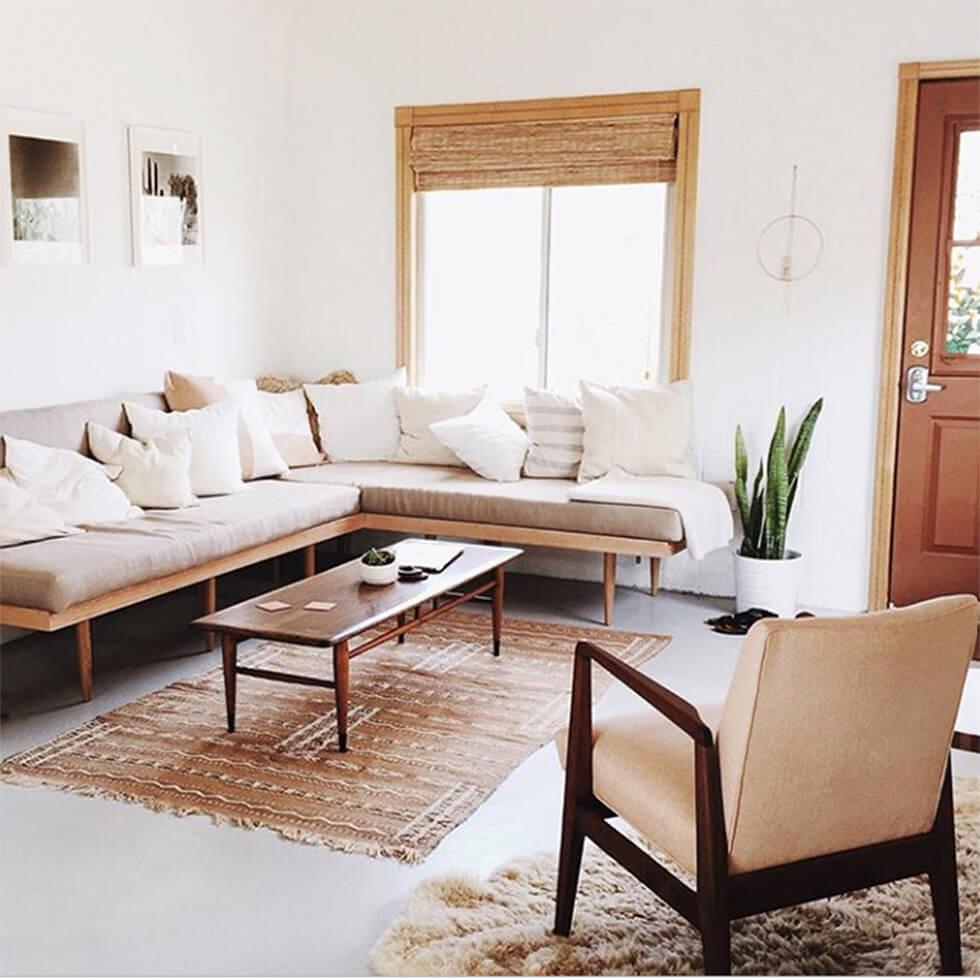 Go big, or go home – in this case, home is where it's at. For the ambitious, consider restyling the living room to suit your corner sofa, particularly when your new couch is a standout piece and deserves the attention. For instance, we love the laid-back and airy ambience exuded by this beige corner sofa in a setting that's almost desert-inspired.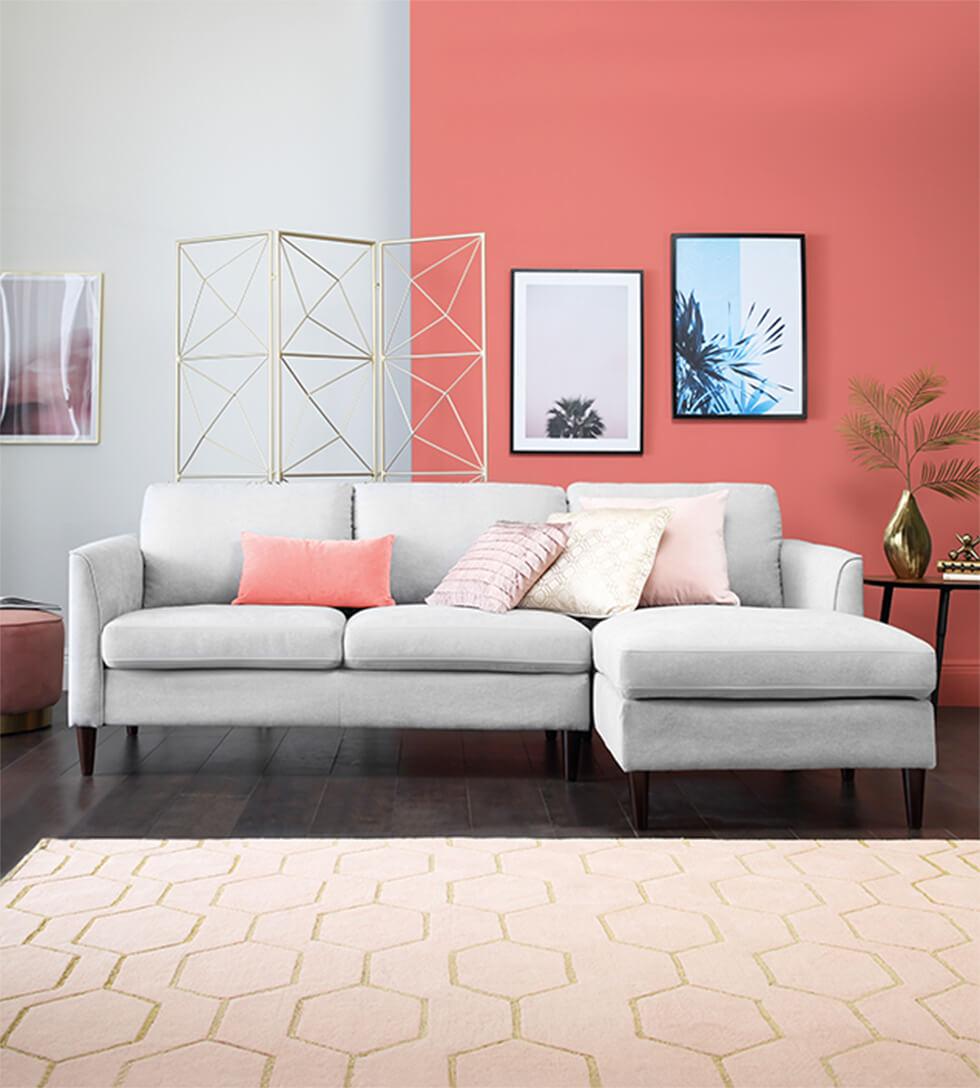 Or create a striking statement in the living room with a bright feature wall. We did this here with our grey Hayward sofa and it's a great way to draw attention to neutrals!
So log on to Pinterest and start pinning some inspiration, but keep in mind that your sofa comes first, and decor second!
5. Turn Up The Cosiness with Accessories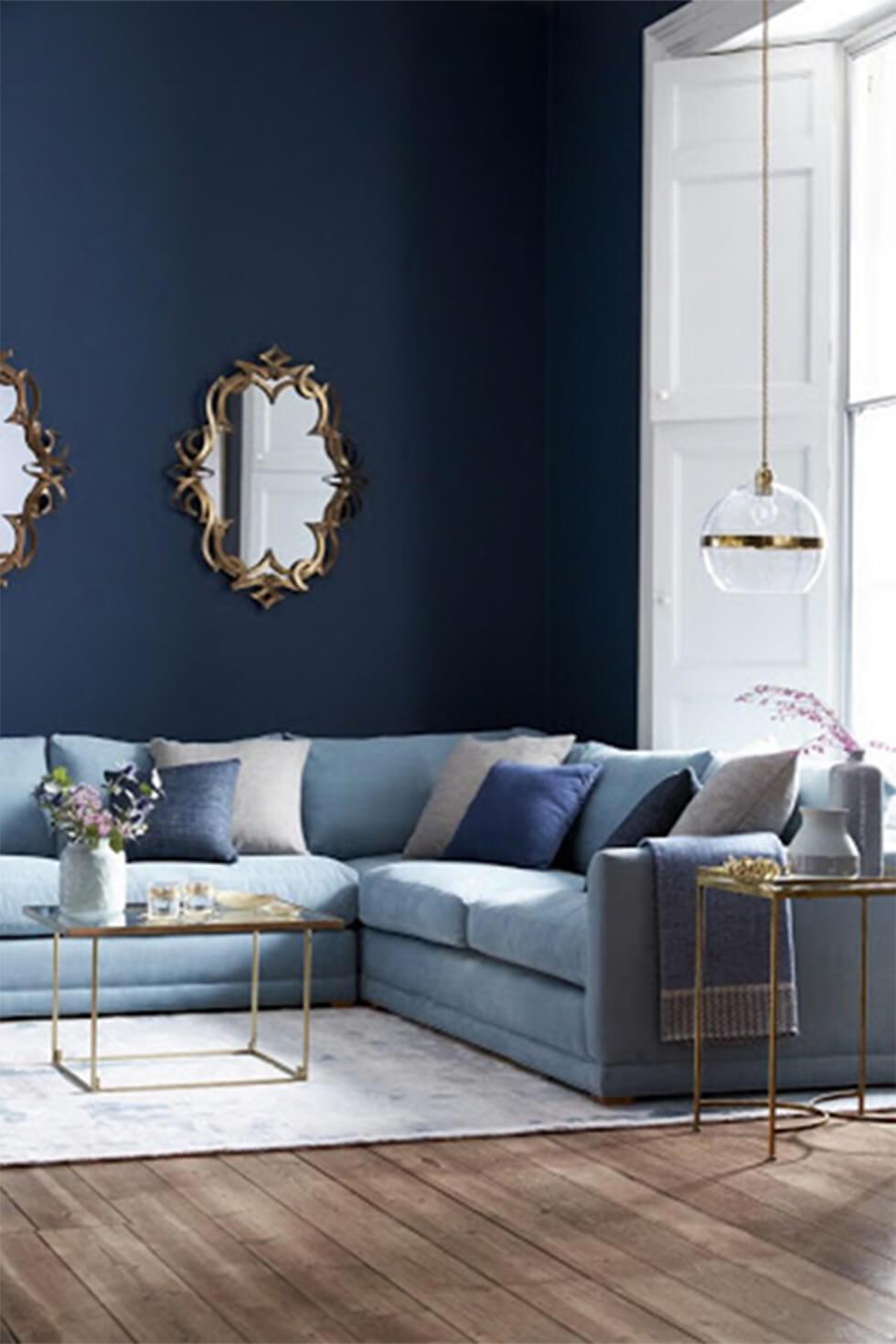 Accessorising your corner sofa is all about creating the aesthetic you want, but sometimes too much of a good thing may not always work in your favour. Here's our formula on working the comfy look to your advantage: position pillows on the left, right and center of your corner sofa so that everyone has ample wiggle room and cushions too.
Also, we haven't forgotten about adding a throw for maximum effect – drape it down on one side for a hint of texture or a contrasting pop of colour.
6. Add a Large Rug as the Finishing Touch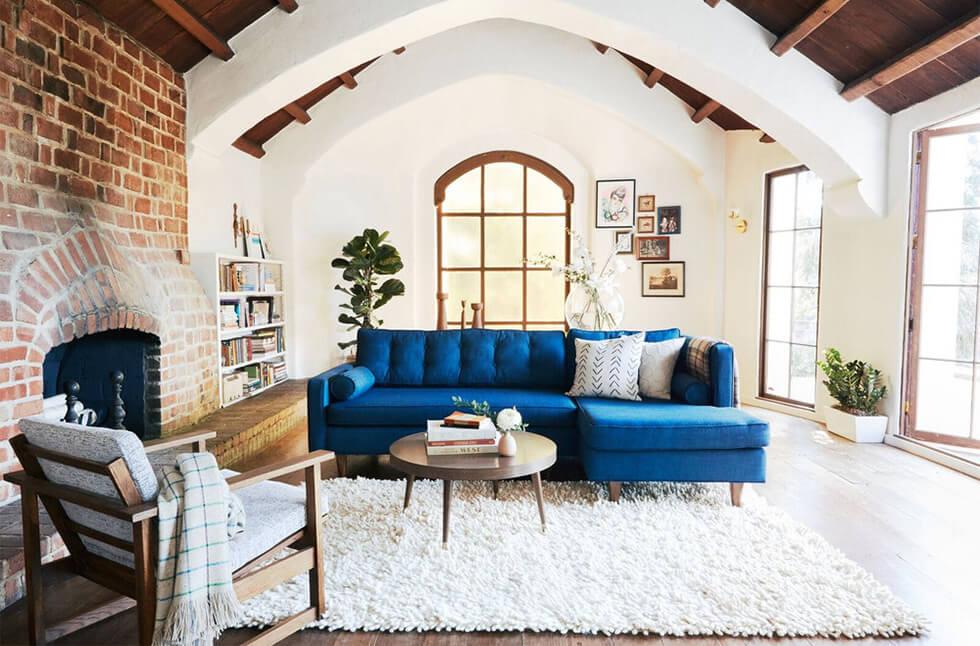 As the cherry on top to complement your sofa and freshly decorated space, we suggest laying out a large rug to anchor the main furniture pieces of the room. Whether you prefer a fuzzy rug or an artful Boho motif, this element is a stylish and cosy way to embrace texture.