5 ways to decorate with tropical style at home
Discover different ways to style tropical décor at home with this guide. Read more for the latest tips.
Is the beach out of your reach?
With summer in full swing, transforming your home into the tropical getaway of your dreams may just be the next best option. Read on to discover versatile and uplifting ways to decorate with tropical decor at home. And for more summery ideas, here's our here's our Shop the Look: Here Comes The Sun.
What is tropical decor?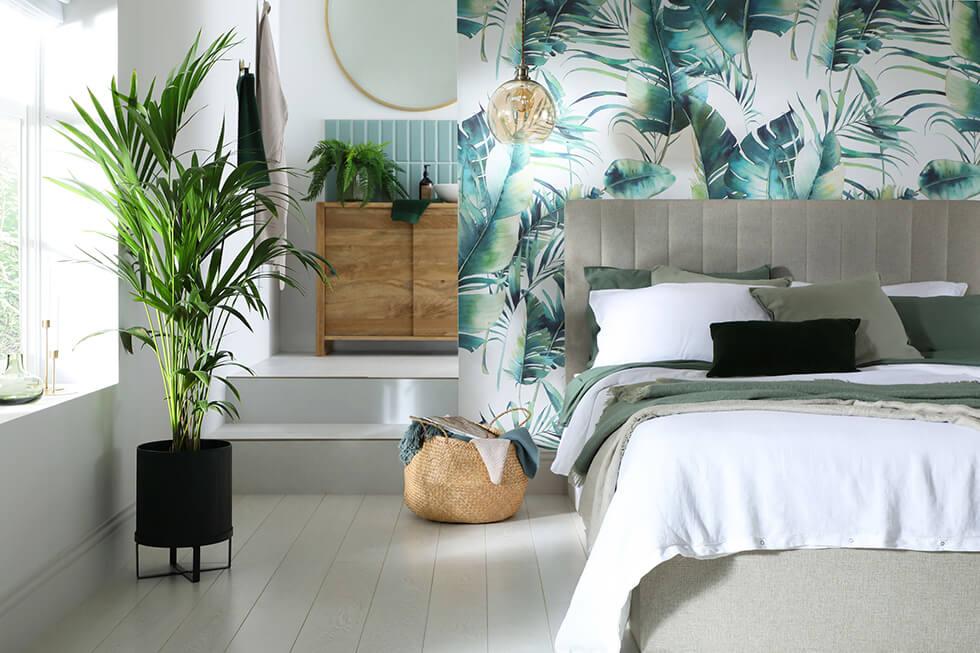 Drawing from lush, exotic island life, tropical decor is all about creating a relaxing and refreshing atmosphere at home. Rooms with open space layouts are the perfect place to get started, and allow you to take advantage of natural light streaming in from the windows for that cheerful, sunny feeling. Choose a neutral palette and build on it with pops of colour such as green or blue which are reminiscent of natural greenery and the ocean. And complete the look with wooden accents such as rattan, wicker or jute.
1. Decorate with indoor plants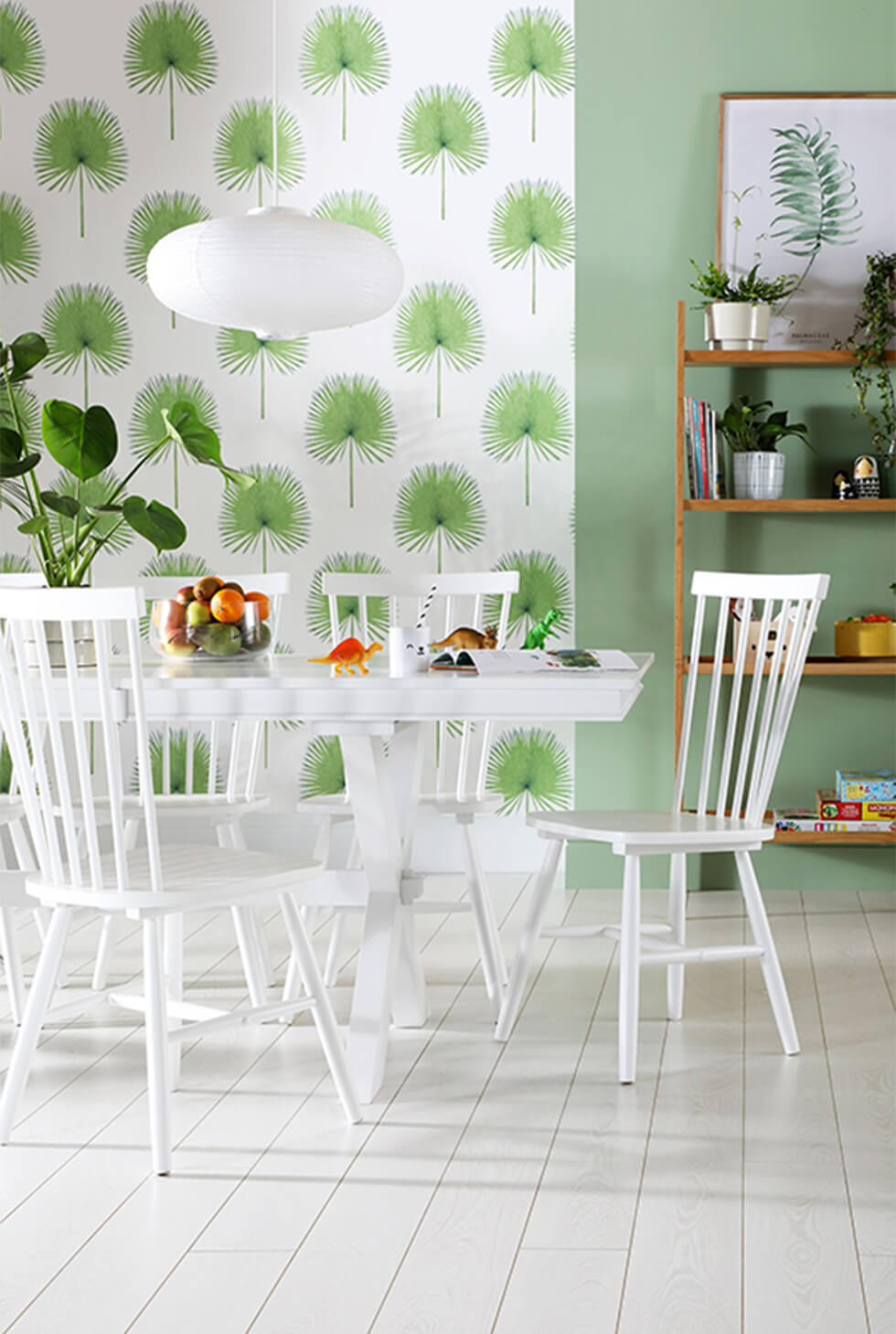 Indoor plants are the mainstay of tropical decor and the easiest way to bring this style into your home. By bringing the outdoors in, plants create a cleaner breathing space while serving as an interior accent.
Here are a few of our top picks: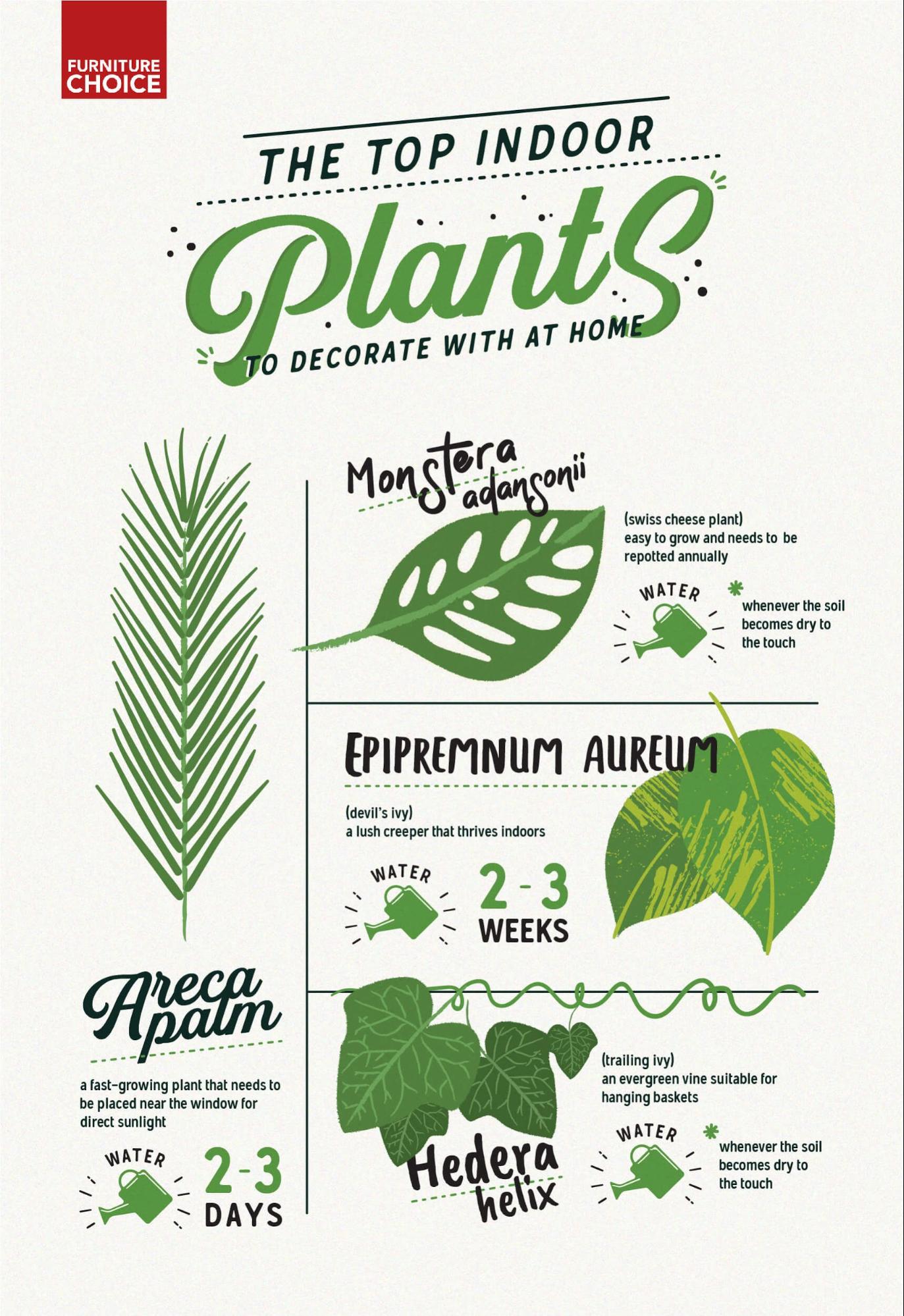 Areca palm
- a fast-growing plant that needs to be placed near the window for direct sunlight.
- Water every 2 to 3 days.
Monstera adansonii (swiss cheese plant)
- easy to grow and needs to be repotted annually.
- Water only whenever the soil becomes dry to the touch.
Epipremnum Aureum (devil's ivy)
- a lush creeper that thrives indoors.
- Change the water every 2-3 weeks.
Hedera helix (trailing ivy)
- an evergreen vine suitable for hanging baskets.
- Only water when soil is dry.
But if you don't have much of a green thumb (yet!), there's no reason to shy away from artificial plants. Faux foliage these days can look just as real to liven up a room with pops of greenery. Take it a step further with tropical accessories like a leaf-shaped rug or plant prints to tie the room together.
2. Combine tropical decor with minimalist design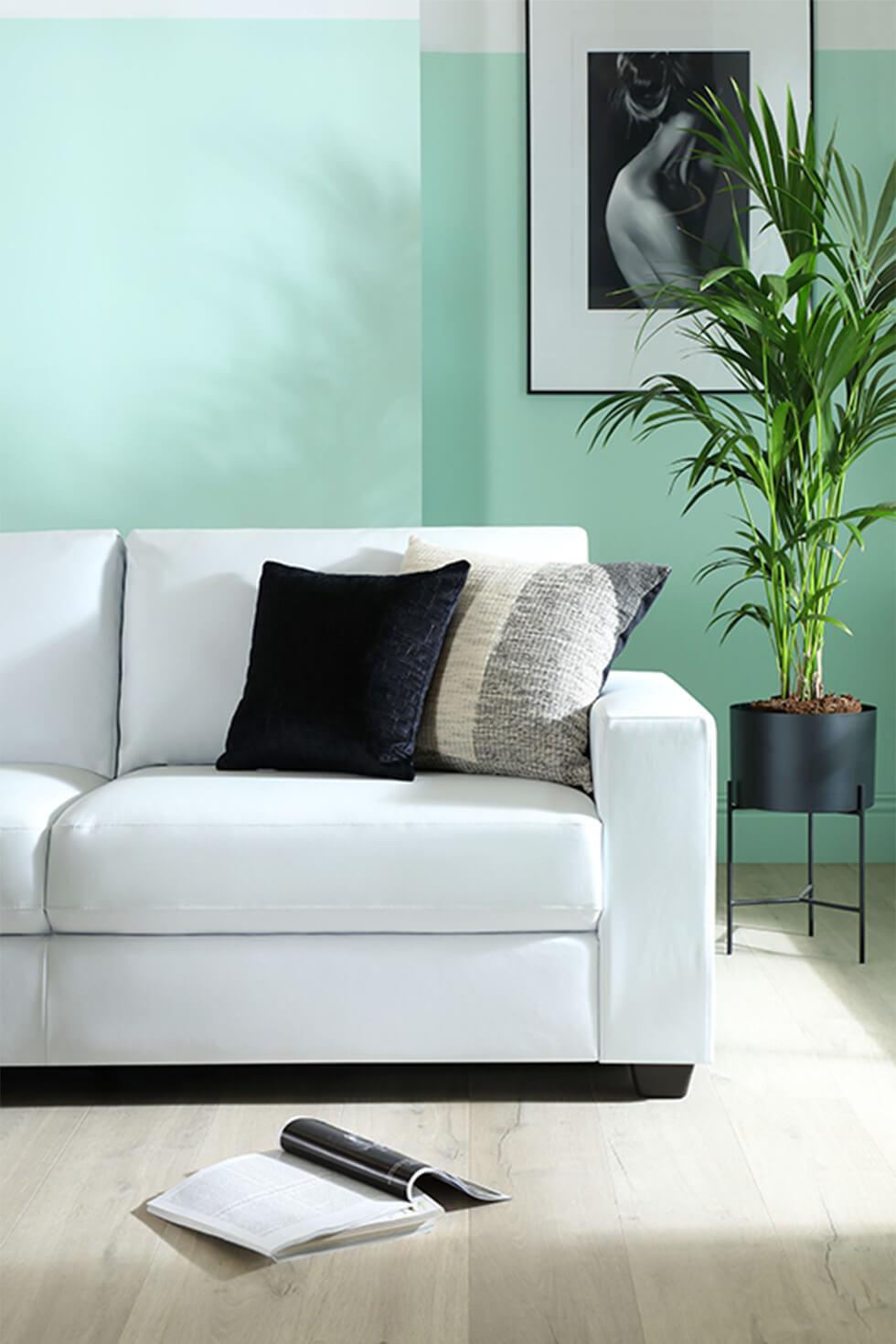 Tropical style is known for its bold and vibrant finish but for a more subtle approach, try your hand at tropical minimalist decor. This style maintains all the basic details of tropical decor but is balanced out with a clean, uncluttered interior.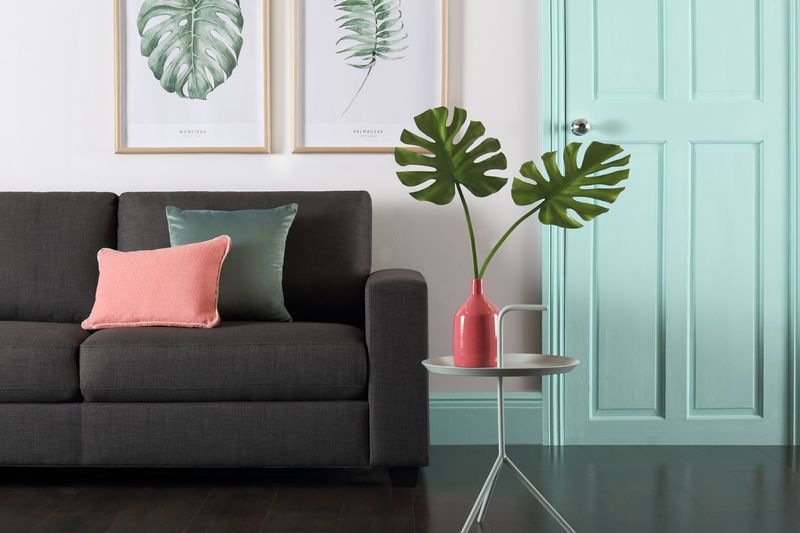 And since minimalist design is defined by its 'less is more' motto, a contemporary space provides a blank canvas to build on with this style. The important thing here is to create a room that isn't too matchy or perfect and instead feels laidback and lived-in.
3. Keep it stylish with Scandinavian style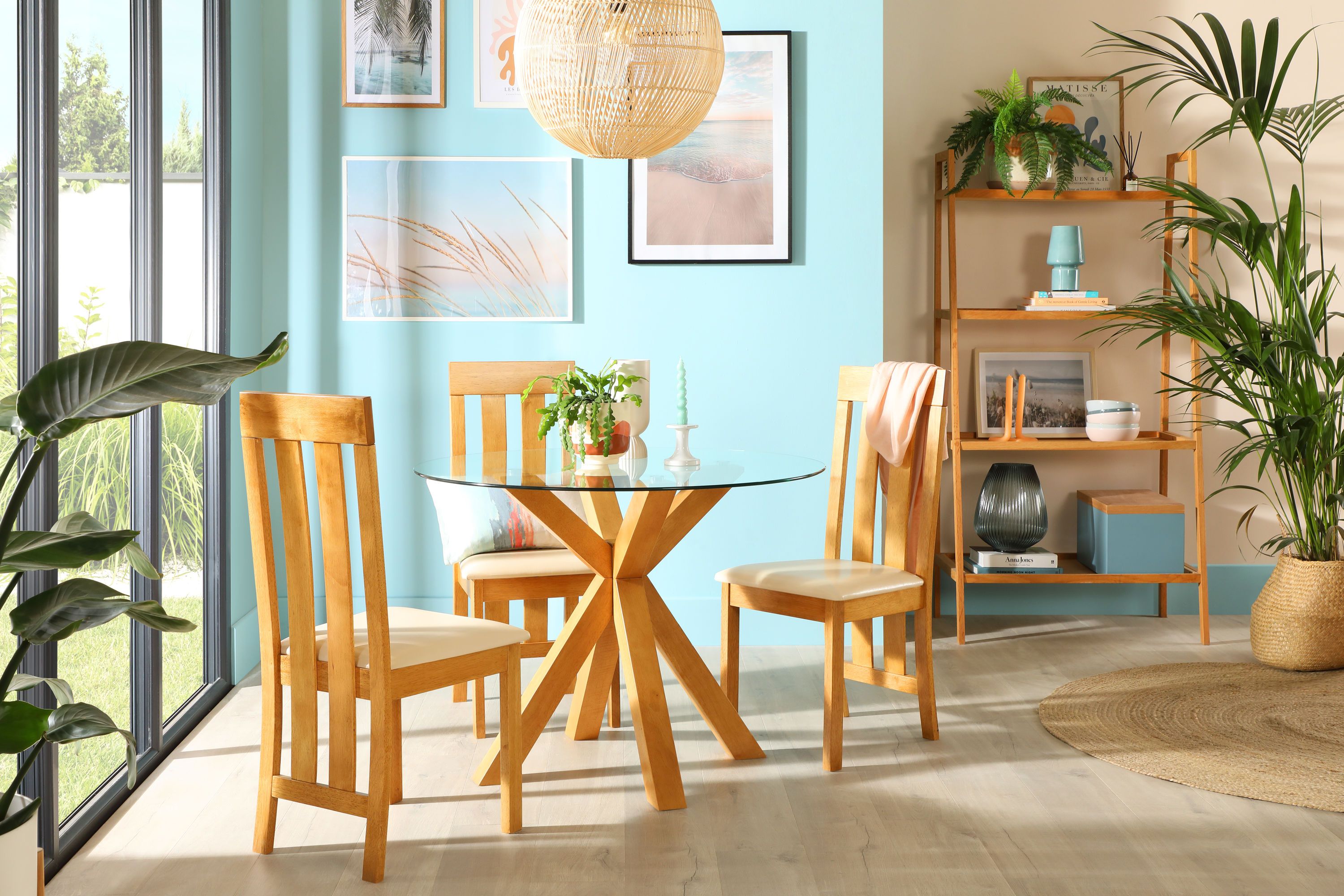 Scandinavian interiors and tropical decor may seem like stark opposites on first impression but they actually work surprisingly well together. Take the opportunity to highlight their shared traits such as their appreciation for natural materials while using their differences to create a chic contrast. For example, a stylish glass and oak dining set alongside a sky blue backdrop brings out the best of both tropical and Scandi style.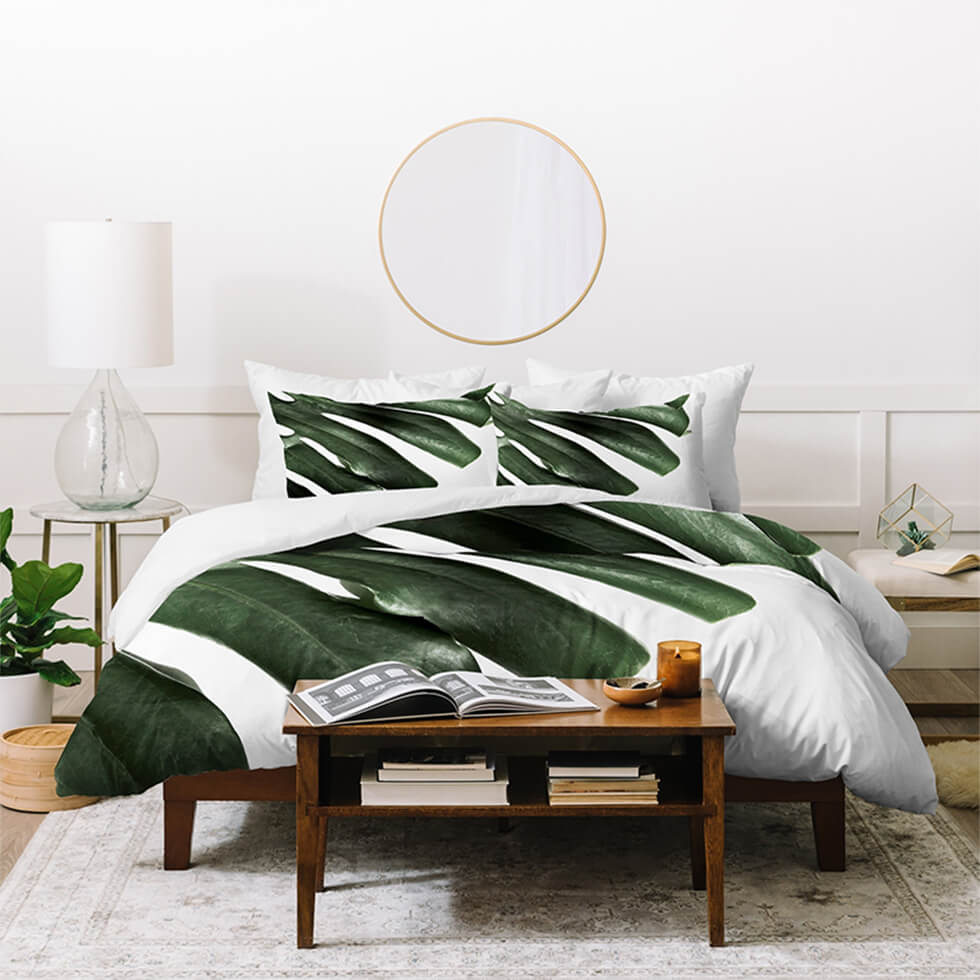 Follow the same rules in the bedroom by bringing a dose of hygge with a lively tropical twist. Keep to a cosy aesthetic with the help of understated wooden tones that will complement the lush tropical prints and create a relaxing yet refreshing space.
4. Layer with modern bohemian accents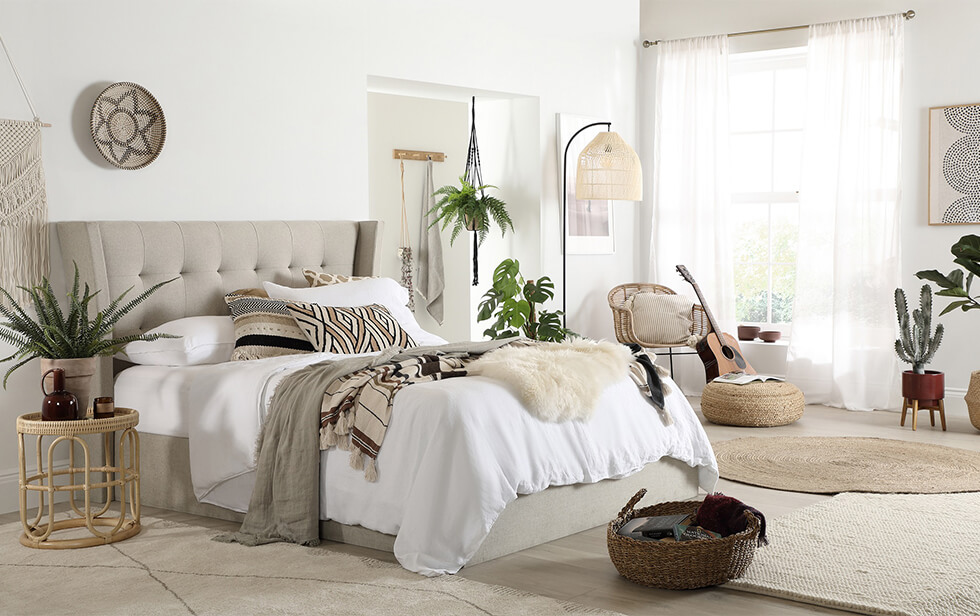 Characterised by warm earth tones, cosy layers and a mixture of patterns, modern bohemian style is a natural fit when paired with tropical decor. Celebrate their laidback qualities in the bedroom by adding depth to your space with the help of different textures and by layering rugs, throws and cushions for a rich visual impact.
5. Keep it classic with coastal tropical décor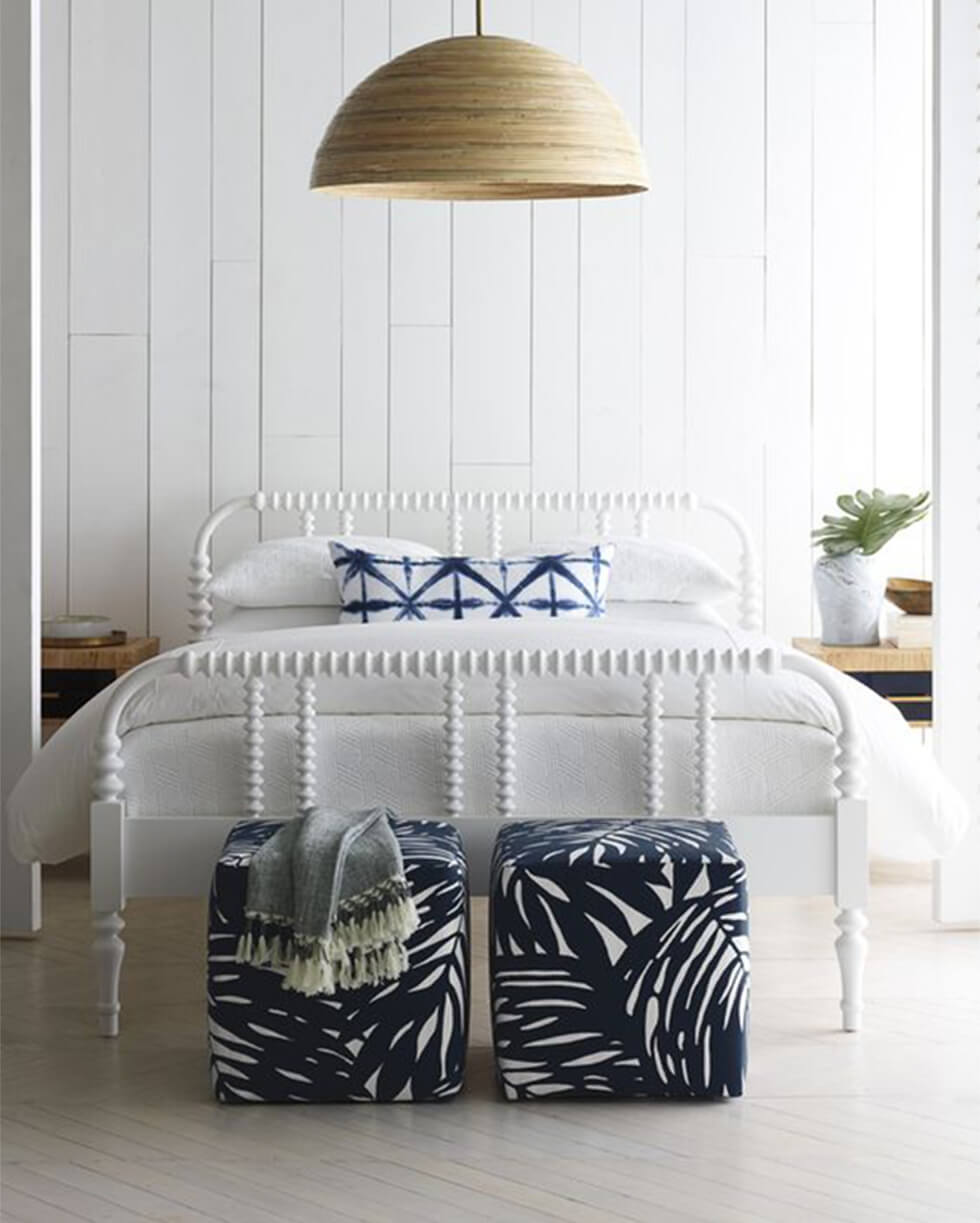 With tropical and coastal decor both taking inspiration from the beach, it makes perfect sense to combine these two styles! Since both styles favour wide-open spaces, a clean, functional layout is a great way to get started and is a solid foundation to build on with a simple colour palette. Keep it classic by channelling coastal blues with whitewashed walls and flooring while using indigo as the main accent.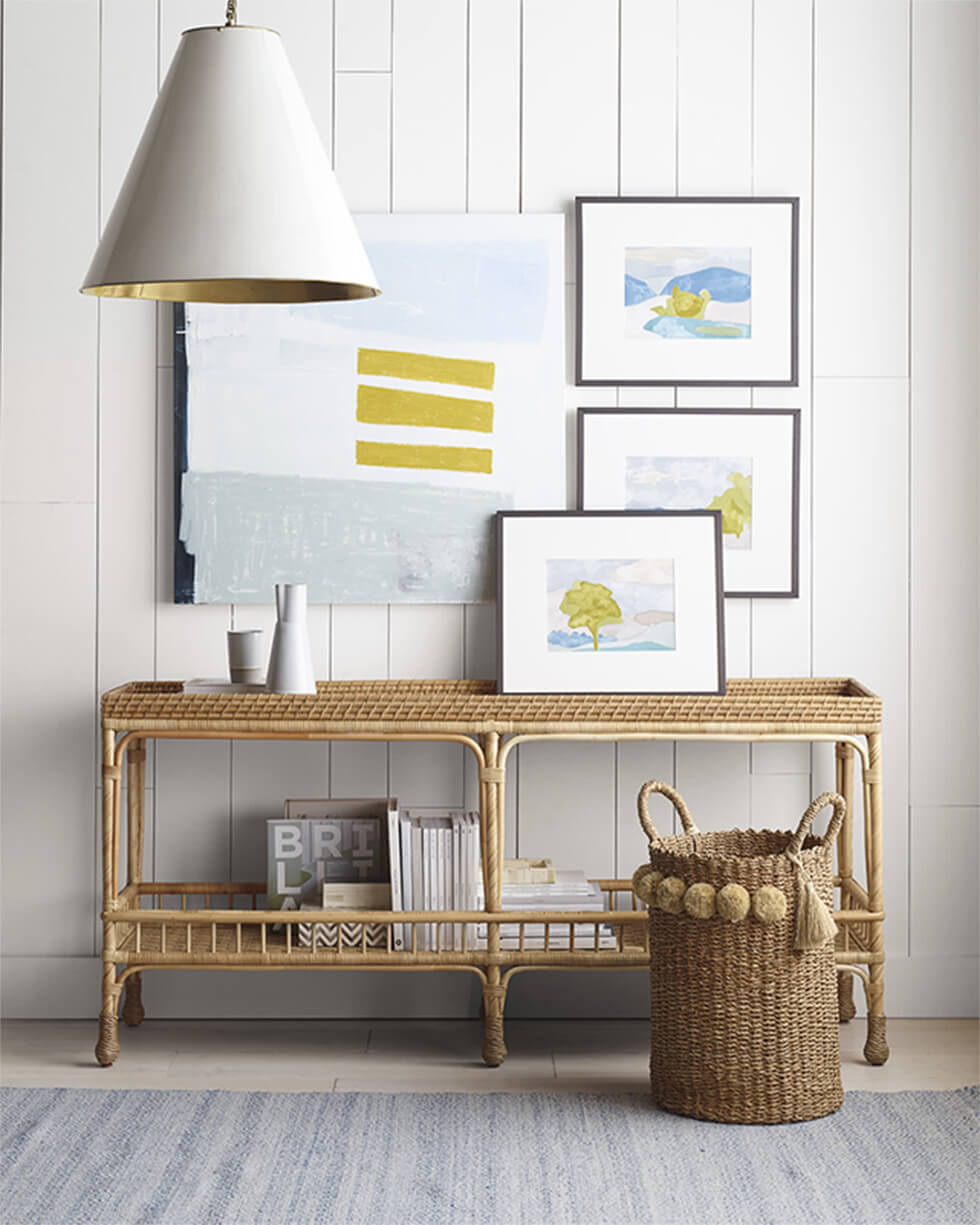 Aside from the bedroom, there are other small corners at home where you can incorporate this effortlessly stylish decor combination. For example, a rattan sideboard in the living room is an elegant way to display subtle tropical accents while highlighting textured wall panels. These visual and sensorial elements showcase the refreshing feel of coastal style in its natural glory.
Want more summer home inspiration?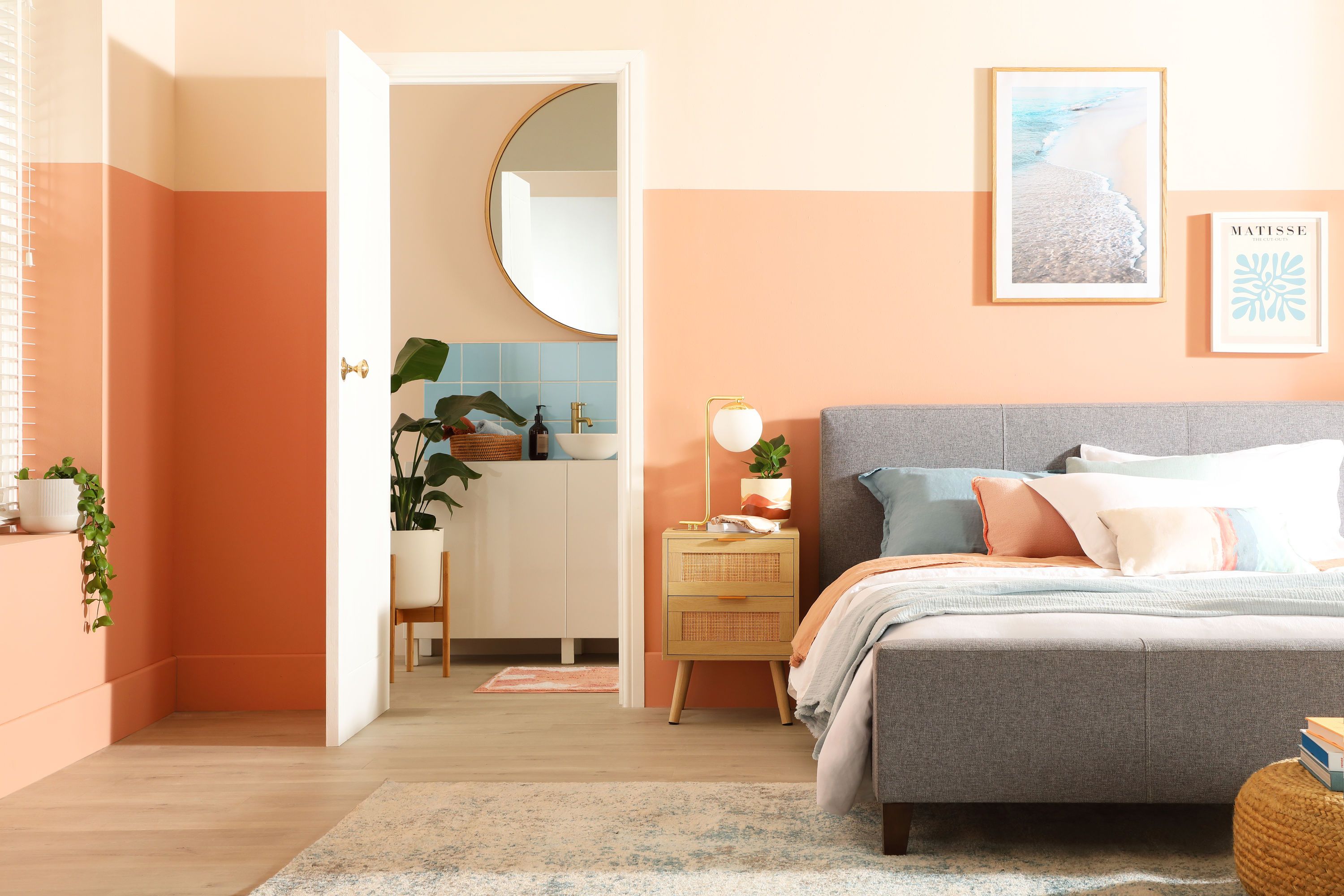 Discover "Here Comes the Sun" for more summery ideas - click here to shop the look.