Homes We Love: Contemporary in colour
With a white canvas and a love for colour, Dola Adewole shows us how she created her vibrant modern sanctuary.
Decorating with punchy colours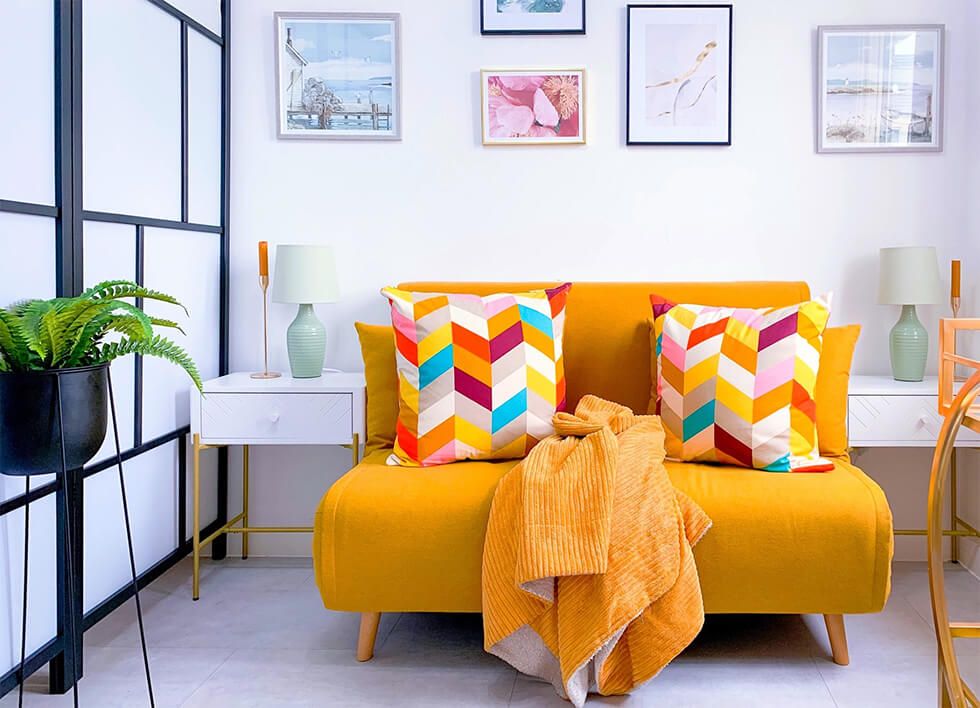 A believer in manifesting positivity through her spaces, Dami Adewole (also known as Dola) sought to create a home that matched her happy vibe. The result? An organised, contemporary space that is full of vibrant colours and decorated with touches of luxury.
To easily apply her love of vivid hues throughout the house, she kept most of the walls white. "In my opinion, working with bold accessories and colours can become overpowering but with white walls, you can play around with it and still have that illusion of a larger airy space."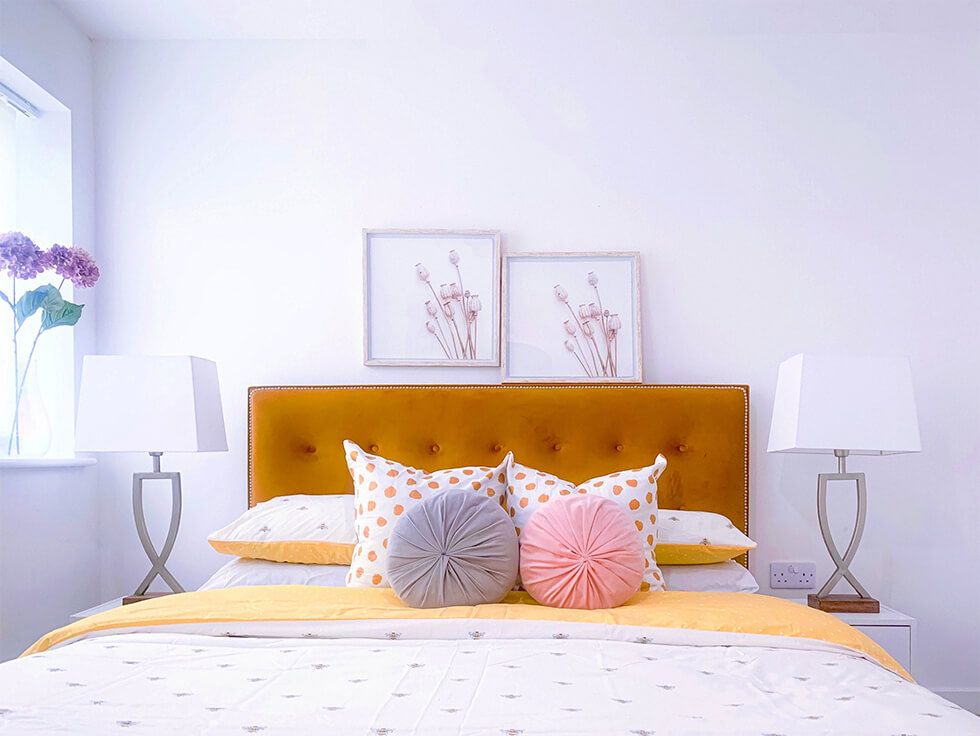 For cohesiveness, her mustard tufted bed matches her sofa in the living room. We especially love how she paired it with cute pink and grey pillows. "I wanted colours that would put my family and me in a cheerful and calming mood at all times," says Dola when talking about how colour plays a transformative role in her design.
Going for an all-white kitchen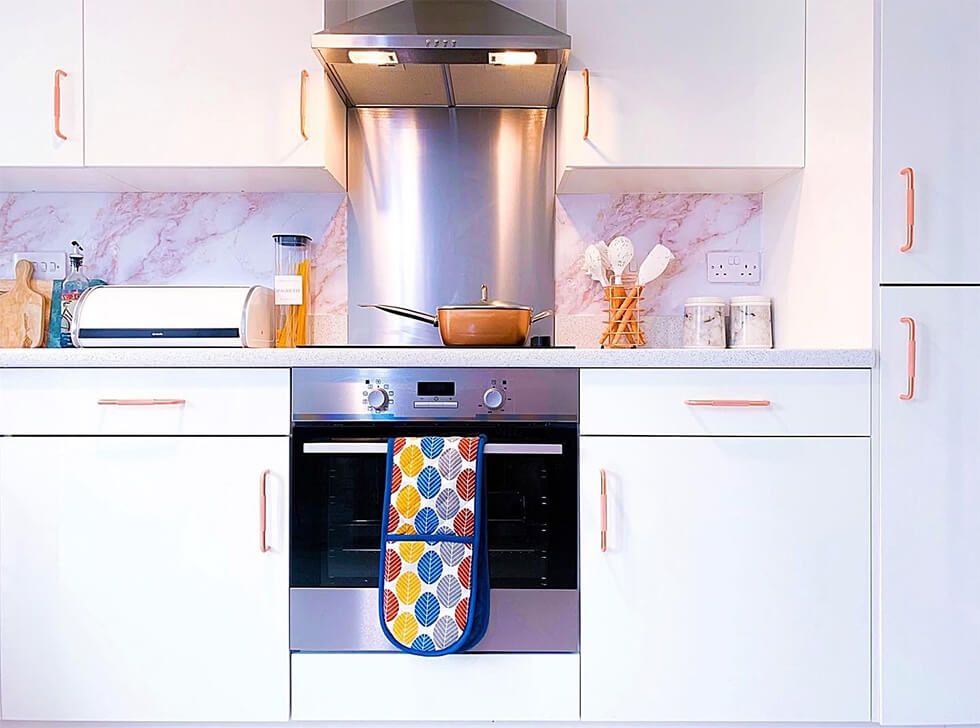 When designing her kitchen, Dola knew she wanted to go modern and went for an all-white look. Her touches of colour are seen on the pink handles and marble backsplash with pink veining.
"I didn't want too many cabinets but I wanted them glossy to make them easier to clean. In a nutshell, I wanted space and a modern feel," Dola says, explaining that most of her appliances like the dishwasher and fridge are integrated into the cabinets as well.
Designing a luxe dining space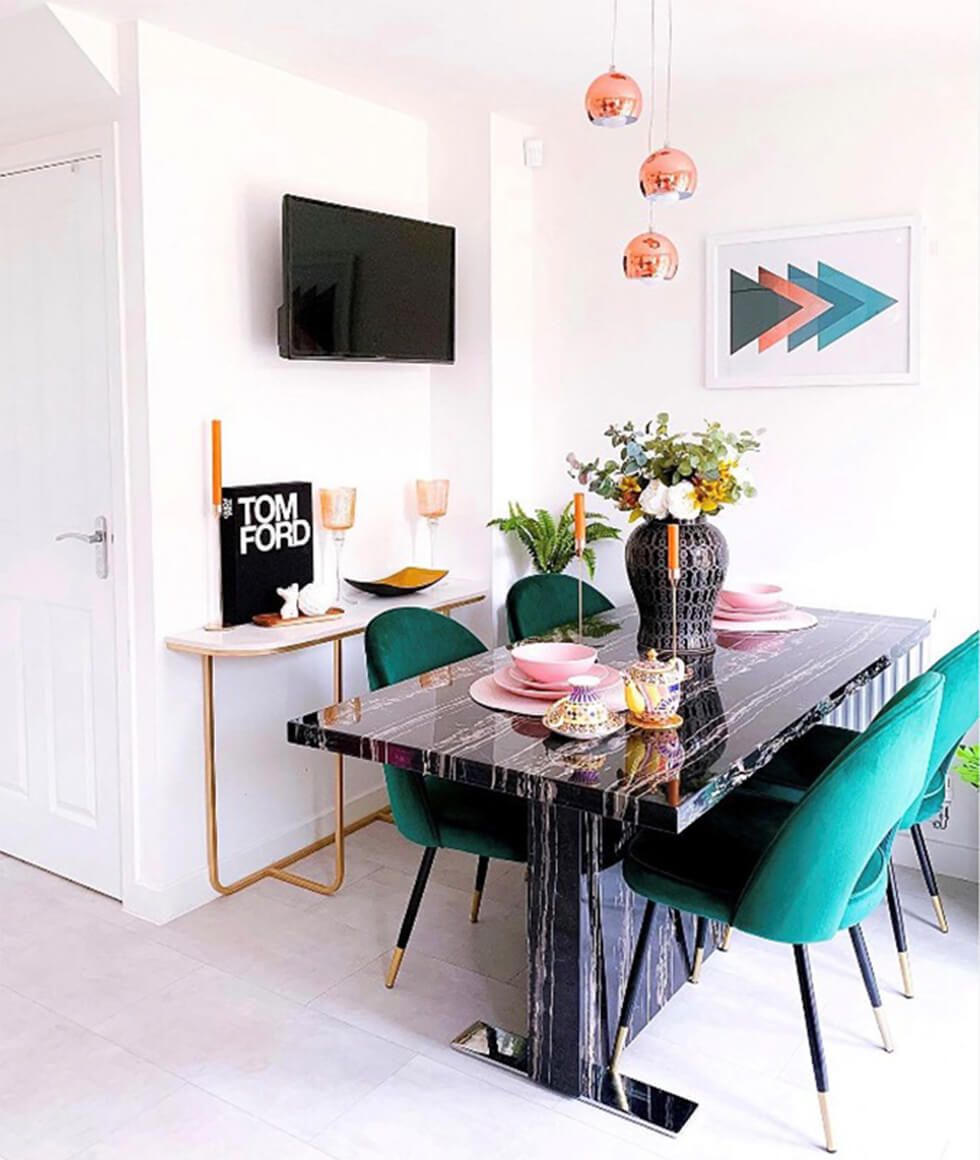 In the sea of white, Dola went with our elegant Magnus table in black marble for her dining area. "I wanted a large dining table that looked luxurious and in my opinion, black is elegant especially in large furniture items," explains Dola. Not only does it add style, but Dola also attests that it's easy to clean since she is raising a small child.
She completes the glam look with contrasting chairs in a brilliant jewel-tone green. "I could never turn my eyes away from emerald green, it's one of my favourite colours!"
Keeping an organised home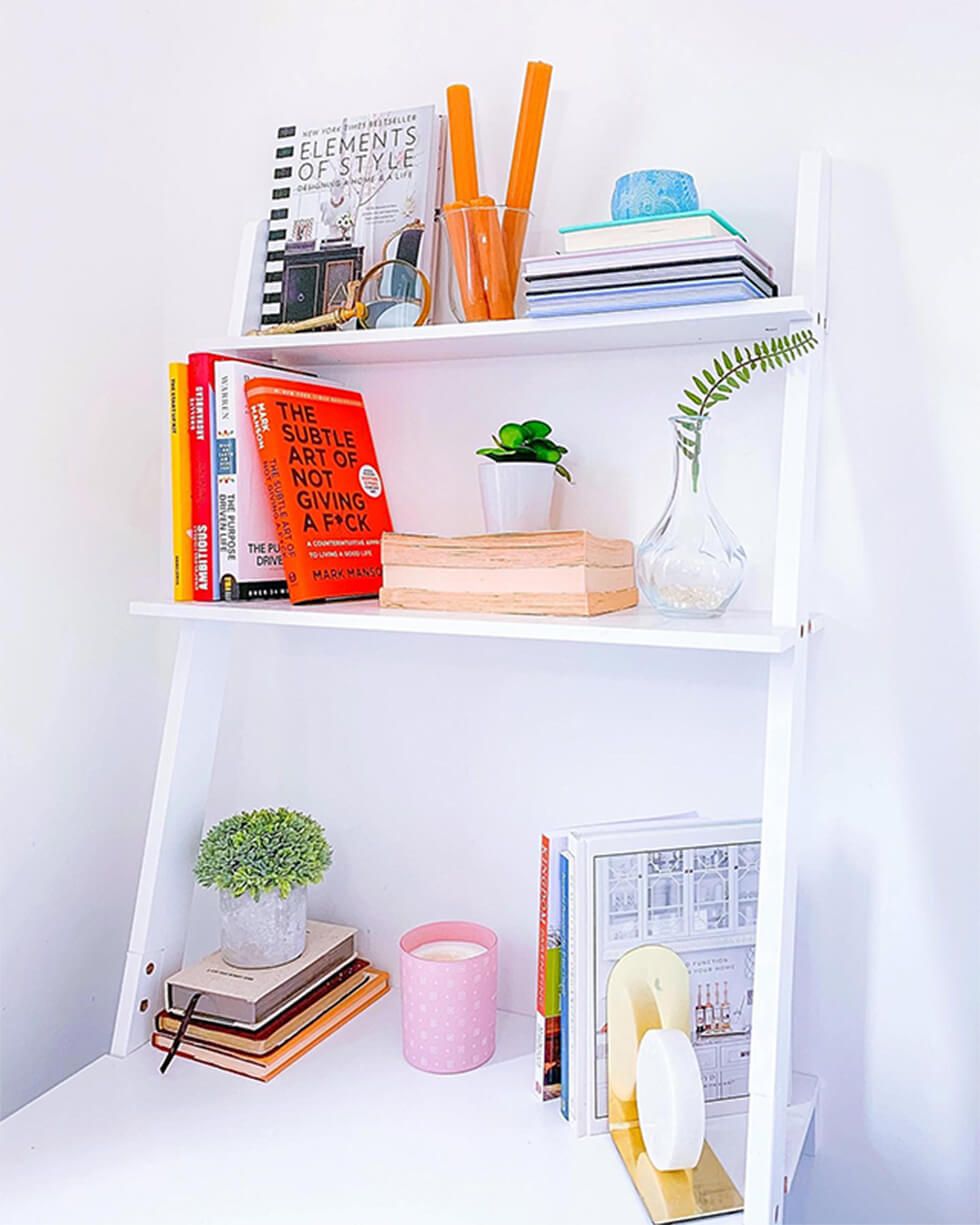 A professional organiser by trade, Dola applies her skill to many aspects of her home. From her fridge to her dishes, her items are arranged neatly while still being visually pleasing. Even her #shelfie game is strong, as she stylishly organises in varying heights and pops of colour.
When it comes to decluttering, Dola advises finding your clutter personality. "For me, I have to write every detail down in my journal. Everything I want to see in the space down to the type of labelling." This allows her to create a functional system that can work for her home and lifestyle.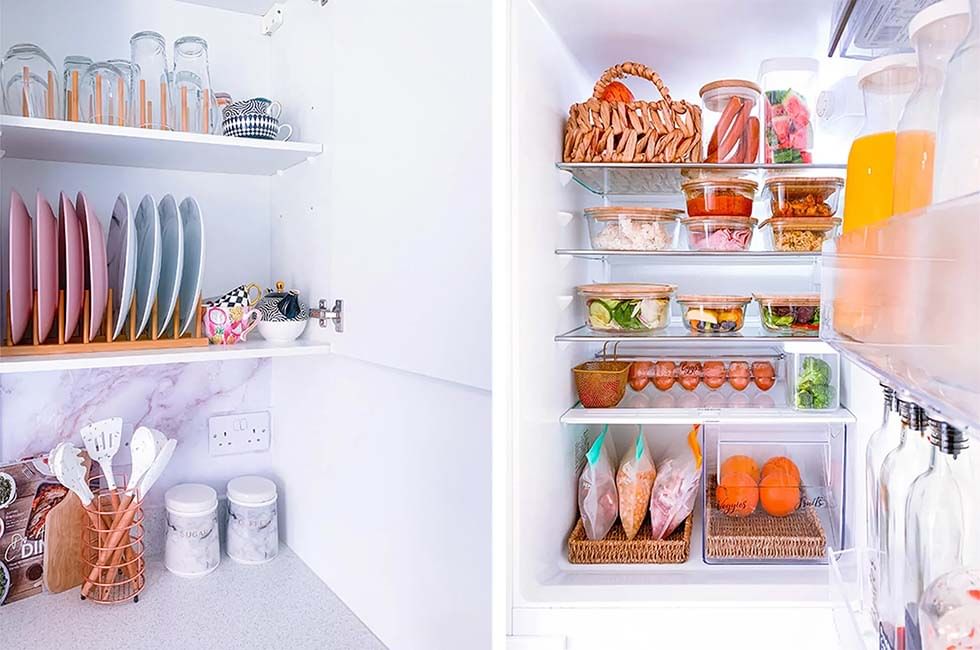 Apart from maintaining cleanliness, Dola finds solace in keeping an organised home. "I think that when you have everything planned and organised, it reduces stress. Ultimately your mind is relaxed enough to focus on things that are important for you and your family."
Adding elements that inspire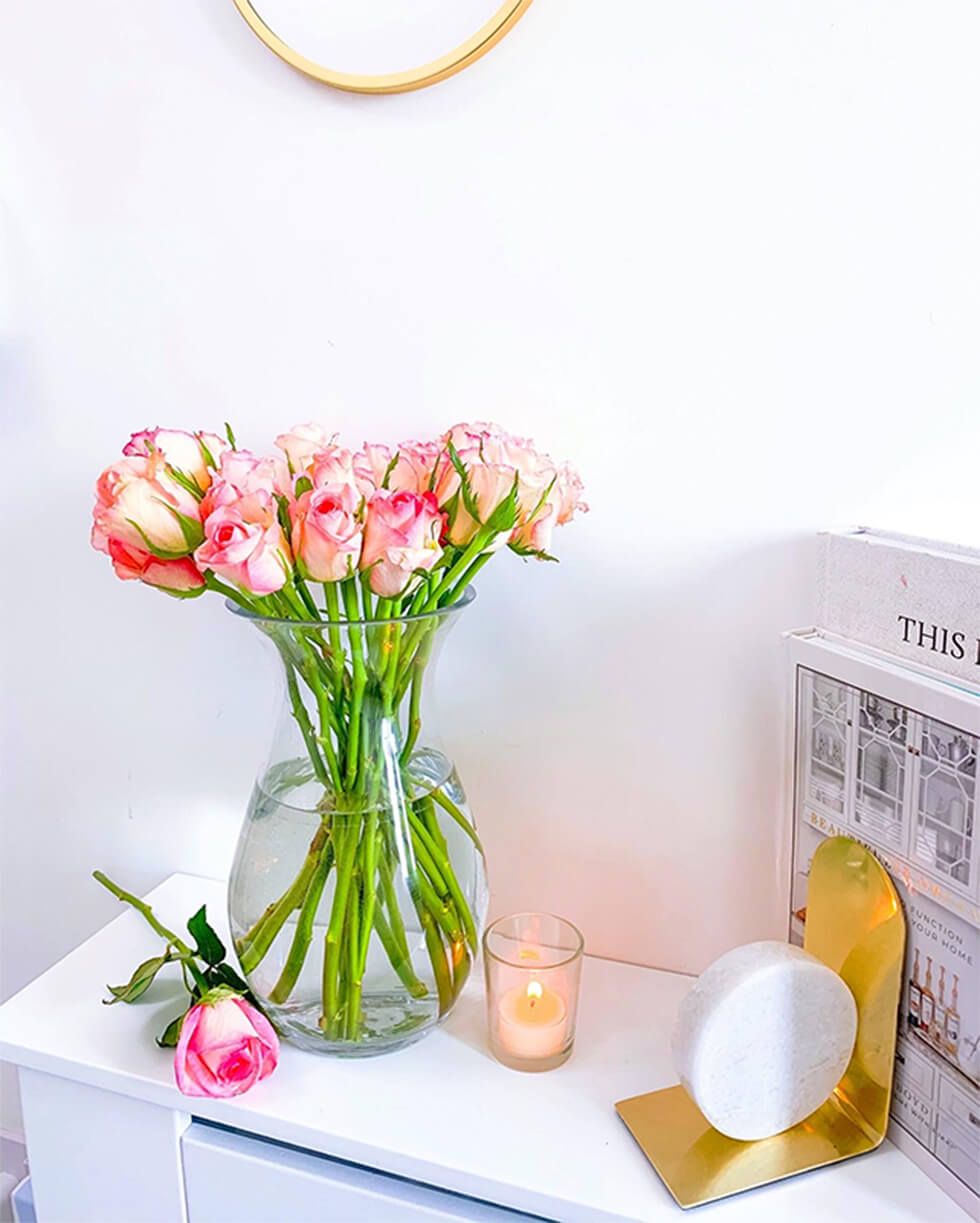 Take a tour of Dola's home and you'll see lovely bouquets, both fresh and faux, tastefully placed from her kitchen to her living room. "Being a creative, having flowers around definitely creates an atmosphere where I can feel relaxed, inspired and go wild with my ideas and creativity."
And what does Dola like to do with such a beautiful home, surrounded by inspirational things? "I like to sit in our living room with a beautiful view of the grasslands, put on my favourite scented candle or jasmine incense and enjoy my tea whilst listening to an inspirational playlist."
Shop The Look