Homes We Love: Fresh country neutrals
Our customer Rachel's home celebrates timeless style with a floral boost.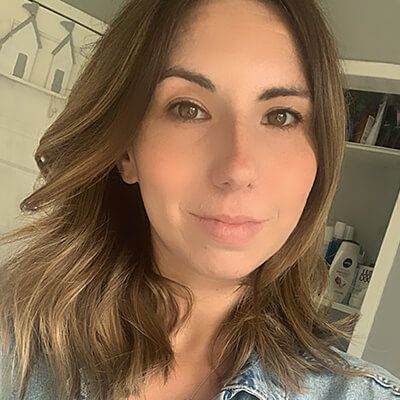 Bringing timeless country style to the kitchen diner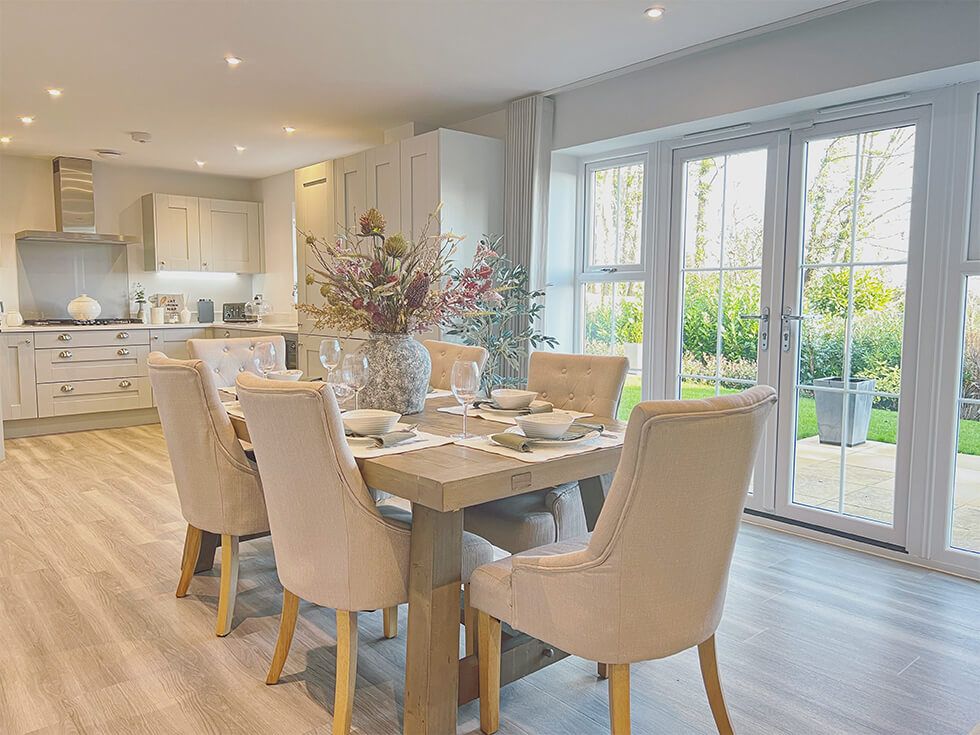 Upon moving into her new home, one of the biggest reminders Rachel Hitchcock would tell herself is that it doesn't need to come together at once. "Life isn't Instagram and these things take time," she says. "I'm very impatient and like everything to be done perfectly right away."
"Life isn't Instagram and these things take time. I'm very impatient and like everything to be done perfectly right away."
So when it came to decorating her kitchen diner, she carefully selected a contemporary country aesthetic with our Duke chairs and an oak table."I spent so much time looking for the perfect dining chairs and I would keep coming back to the Duke chairs," Rachel explains. "Their timeless style complements the dining table perfectly and gives the look of luxury with their button backs."
Setting the scene for a memorable tablescape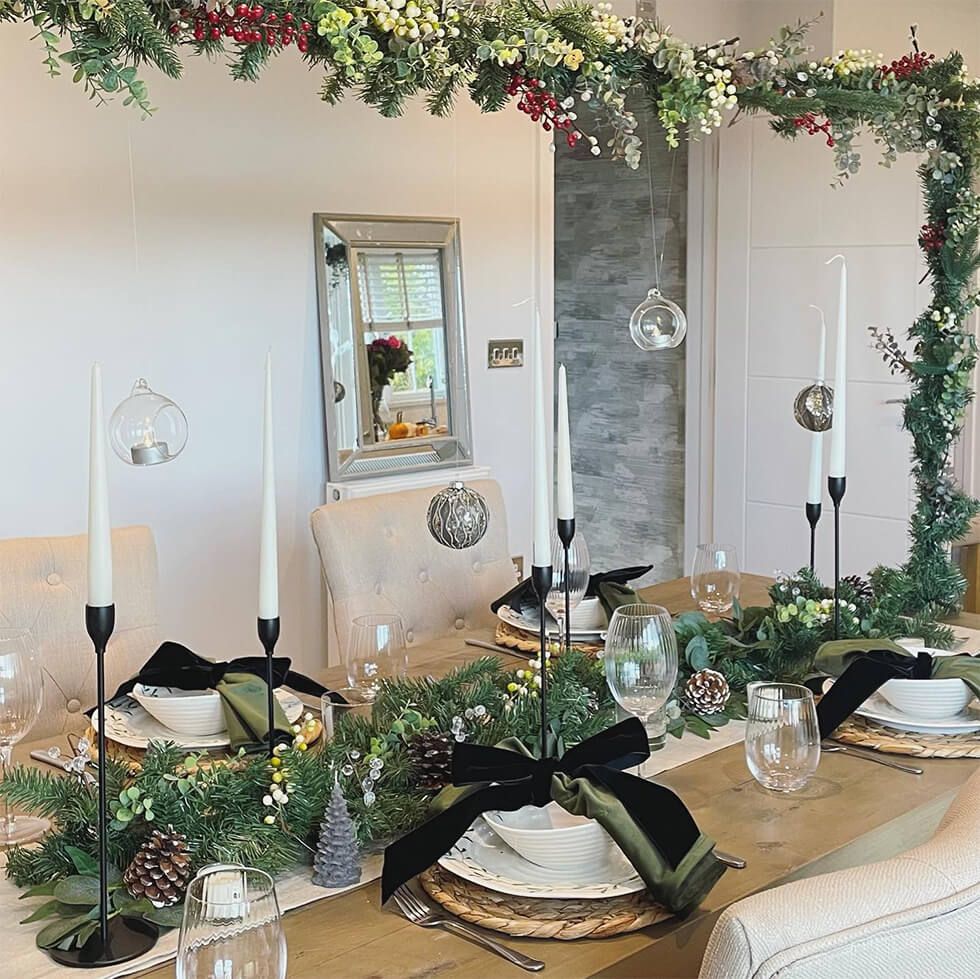 Rachel's stylish kitchen diner serves as the backdrop for many a dinner party. From stylish table runners to chic fabrics and rattan placemats, every detail combines different layers and textures for a Pinterest-worthy statement.
Besides placemats and crockery, she also uses candlesticks for ambience. "I create different points of interest by mixing tall candlesticks with votive candles," she says. And to round it off, a striking floral centrepiece adds a bucolic touch. Rachel chooses floral arrangements depending on what's in season and is a big fan of eucalyptus and white peonies.
Decorating two chic living areas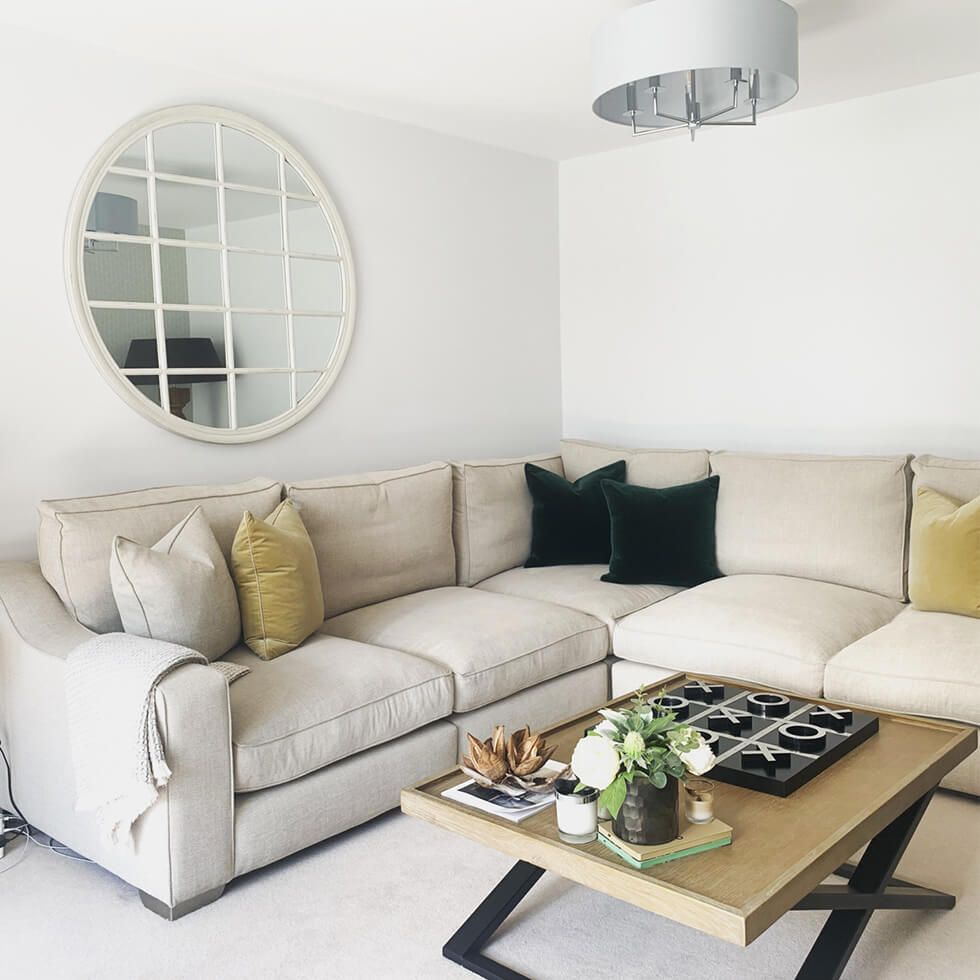 Rachel's living room takes on a similar palette with stylish neutrals perfect for winding down at the end of the day. Featuring an L-shaped sofa and finishing touches like a wooden coffee table and fabric armchair, it encapsulates the phrase chic and cosy.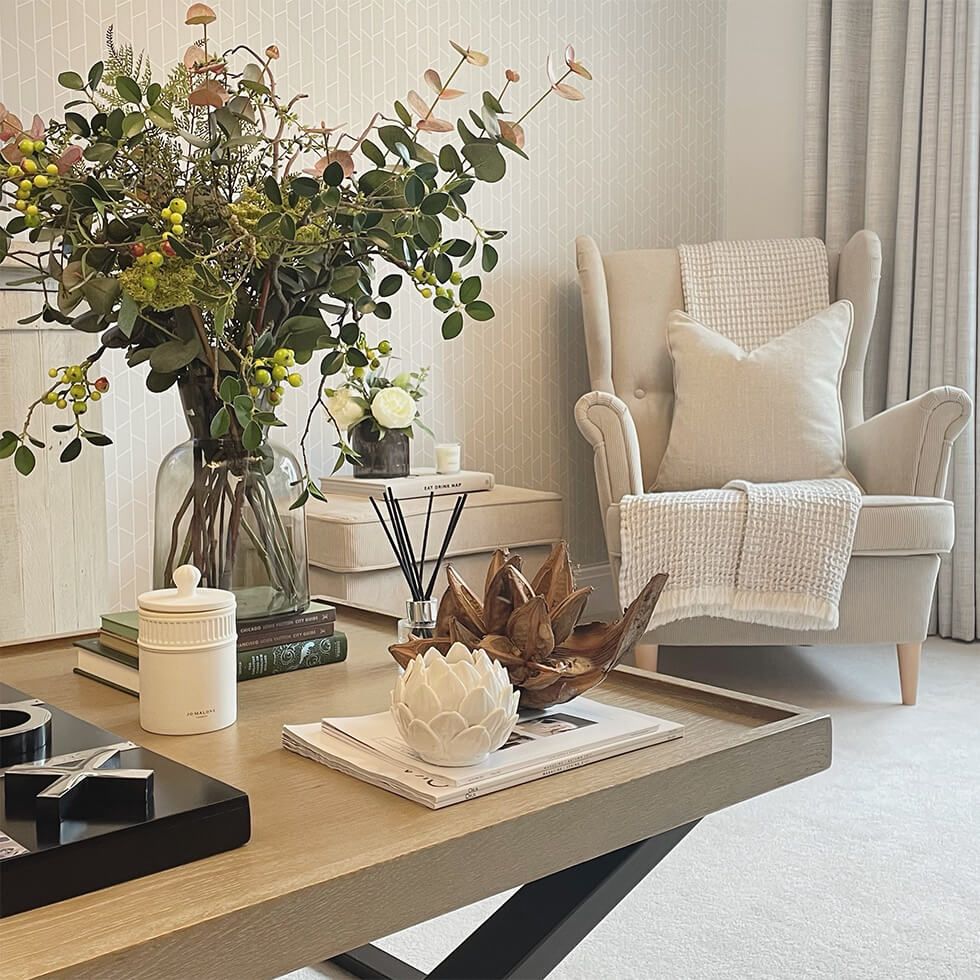 "The living room is our calm space where we relax in the evening, it's not really used during the day or by the kids," she explains. "It's very neutral in colour and there are lots of decorative pieces."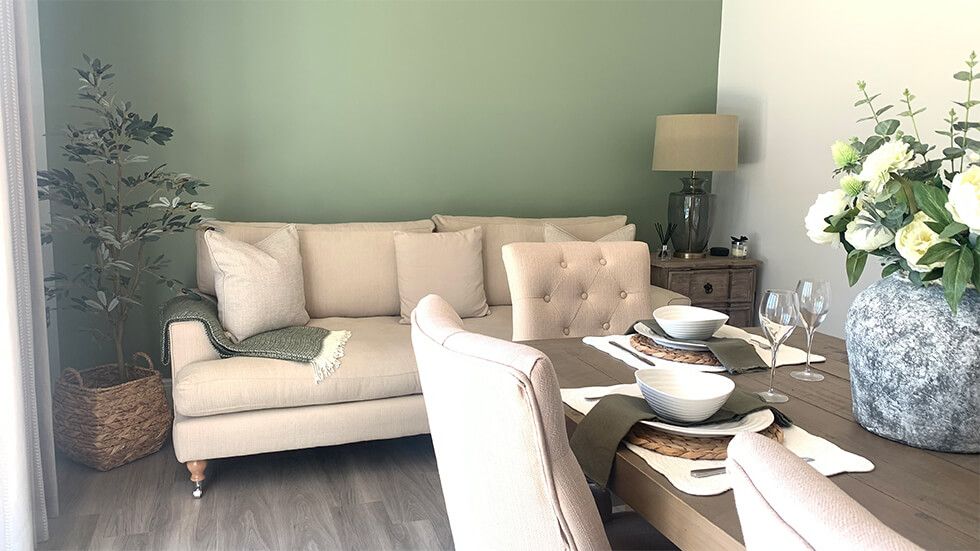 Aside from her living room, Rachel's home also has another casual living area. Her kitchen diner opens up to a small and casual family area where her kids can play and chat with her while she's cooking.
"The family room is where the madness and the mess happens."
Since it has a more laidback vibe than the living room, she chose a bolder (but still relaxing) forest green to break up the space and to highlight the specific area. "The family room is where the madness and the mess happens," she explains. "I always wanted the living room and family room to have two very different purposes."
Introducing style and fun to the kids' bedrooms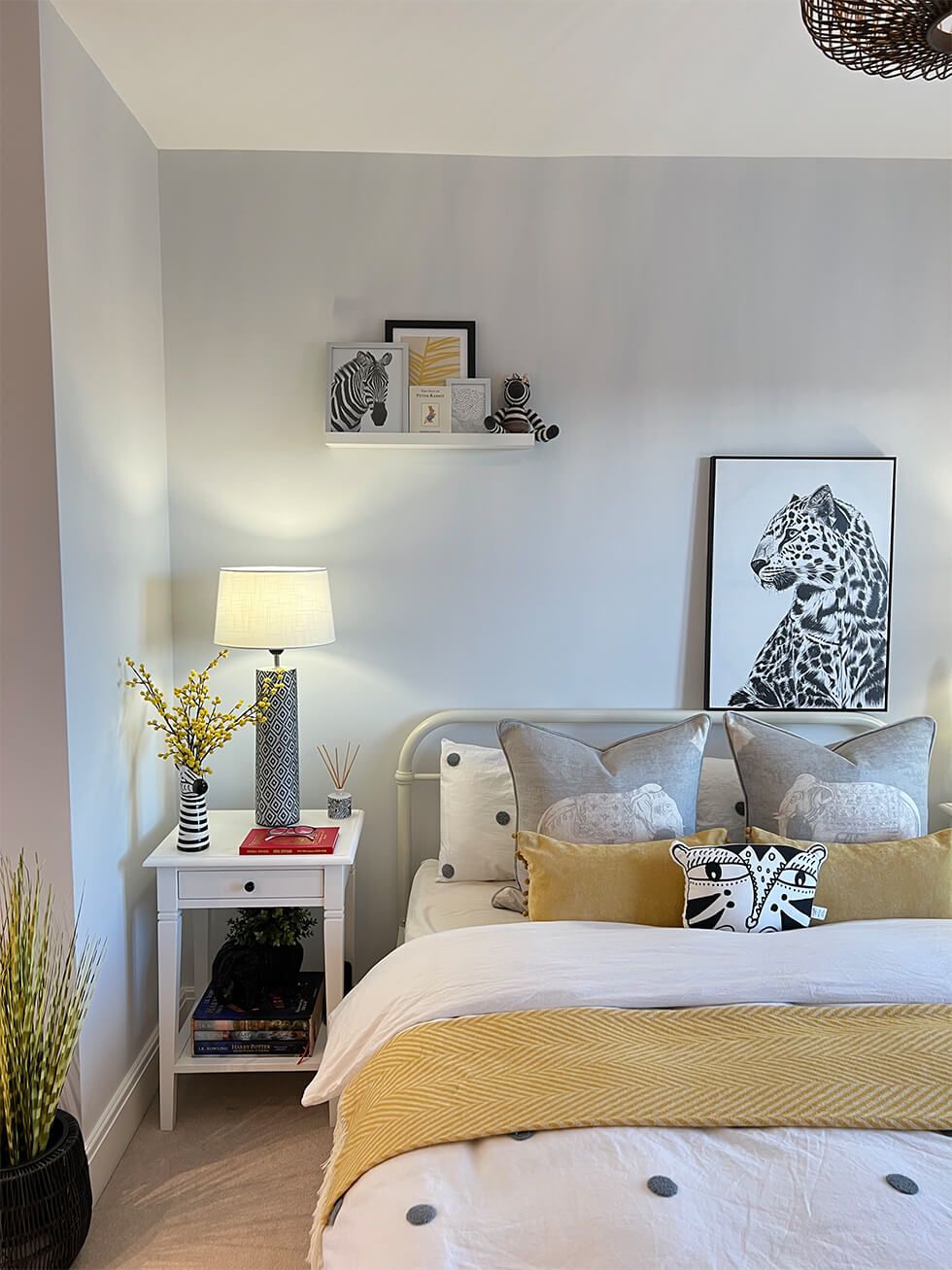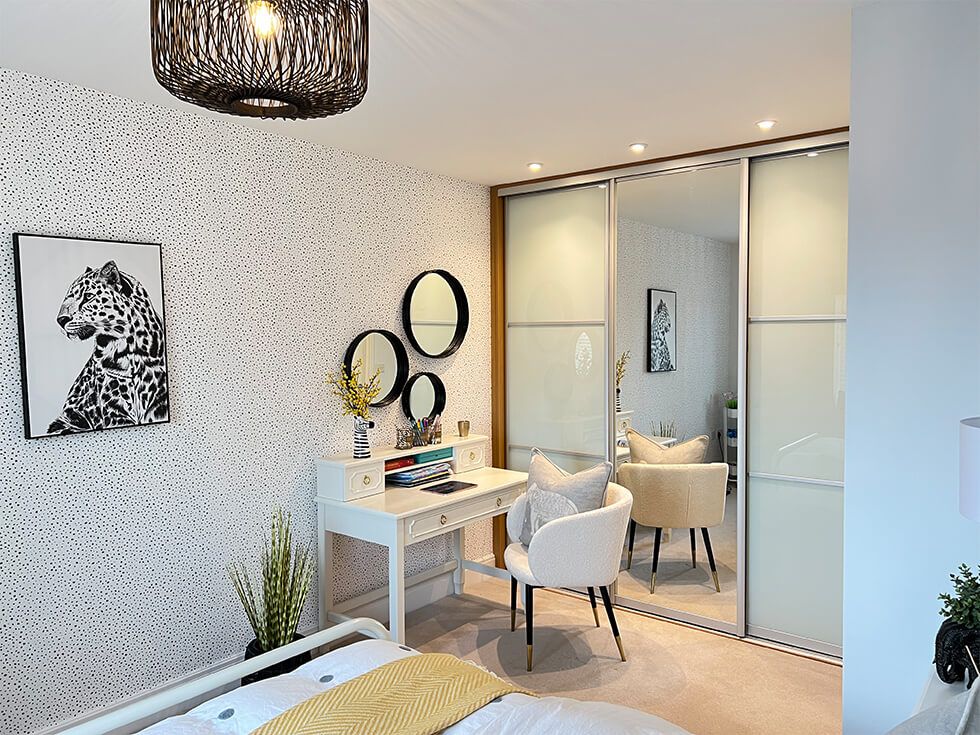 Combining fun and sophisticated style, Rachel chose a unique safari theme for her eldest daughter's bedroom. Here's a fun fact - the wallpaper is originally from the development show home project which they left up because they loved it so much!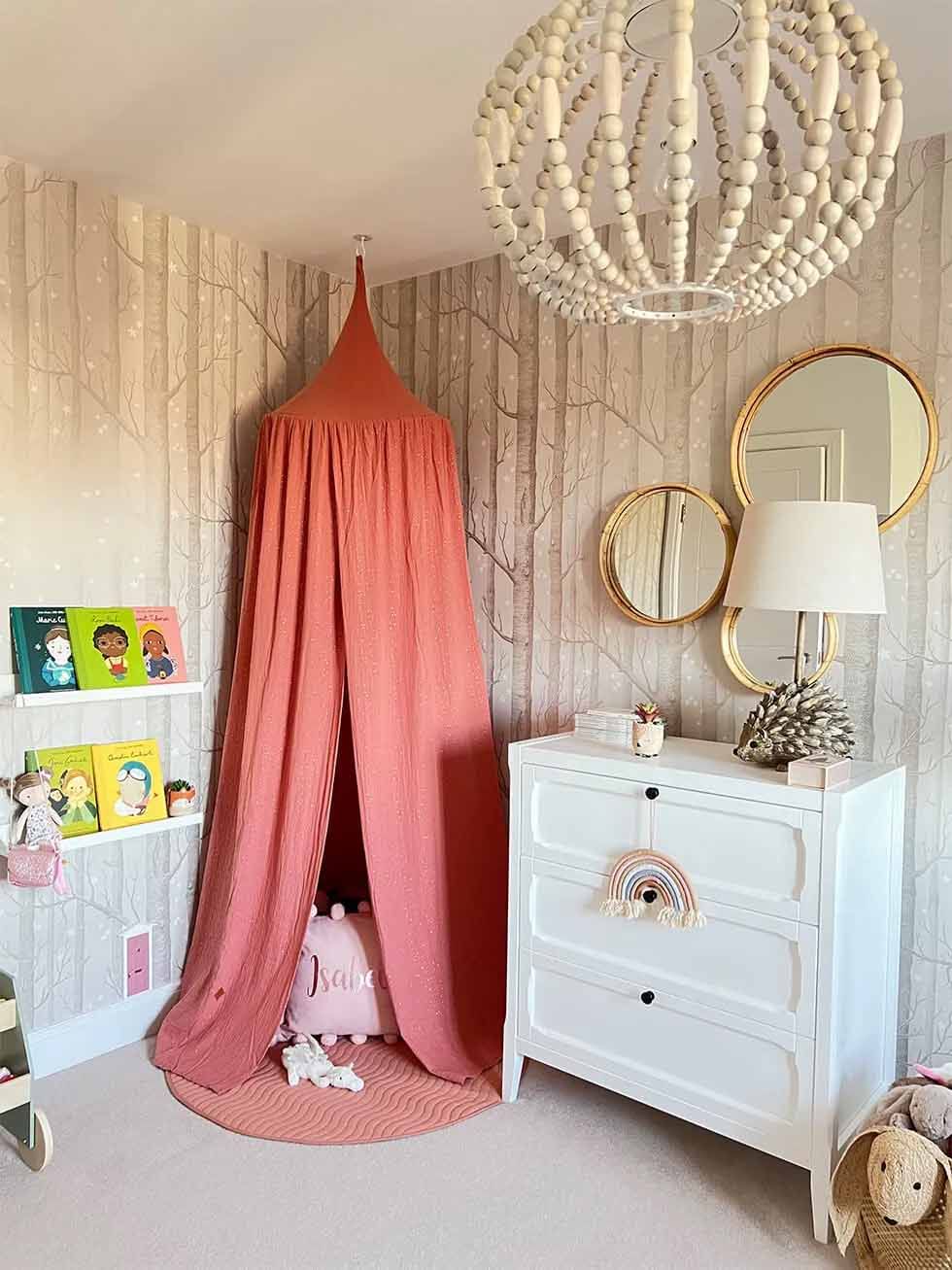 Meanwhile in her youngest daughter's room, the decor takes on a more fairytale-like theme. Featuring a pink canopy that hangs from the ceiling and forest print wallpaper, Rachel has created a space where her kids can spend many an afternoon playing pretend.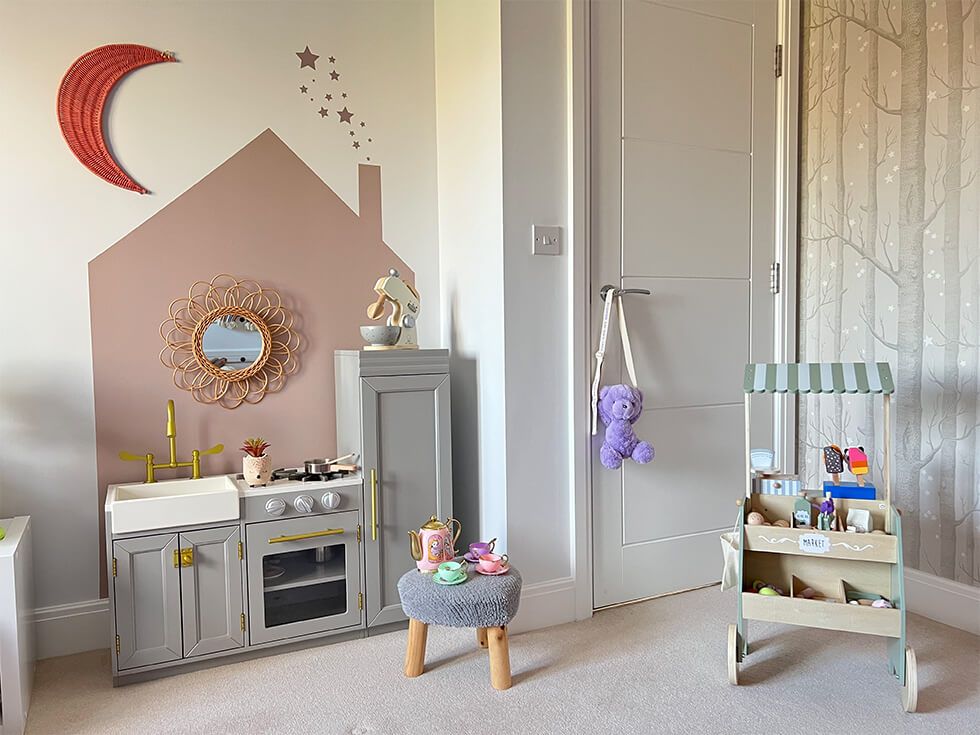 Aside from the canopy, the bedroom also features a cosy play corner with a painted silhouette of a house. Taking inspiration from Pinterest, a cute play kitchen stands in front of it for her daughter and friends to cook up some games.
Celebrating elegance in the master bedroom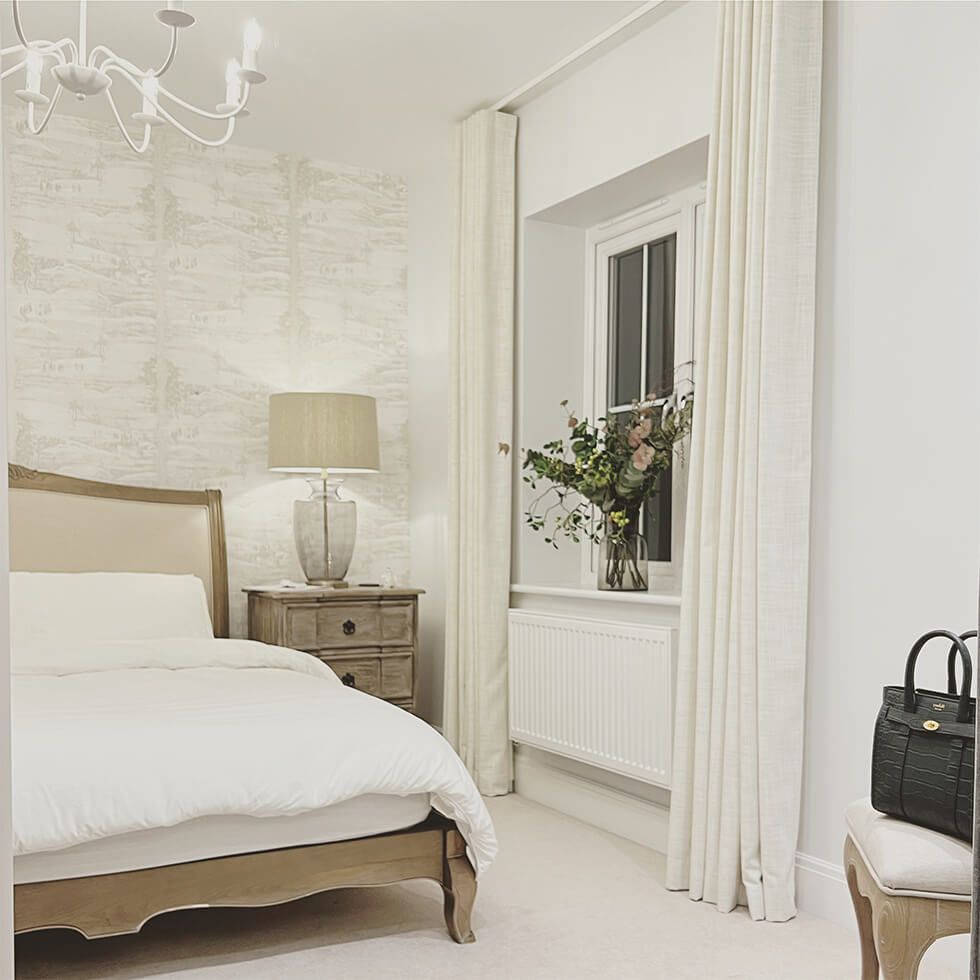 Keeping to the neutral and earthy theme like most of the home, Rachel's bedroom is a study in how to elegantly layer a space. Earthy patterned wallpaper sets the backdrop while wooden accents and comfy bed sheets bring the texture. She's also planning to hang artwork on the walls in the future.
"Our room isn't finished yet, I bounce back and forth between rooms but I plan to add some green into our bedroom with throws and cushions on the bed," Rachel explains. "This keeps the earthy neutral feel and brings a bit of colour to the room."
Shop The Look