How to: 6 ideas for an elegant, warm white living room
White is the perfect base to build your living room on - our ideas and handy guide will help you get started.
White has meant many things throughout history – representing purity, calm, and cleanliness at varying points.
However, it's not the most traditionally exciting colour, so you'd be forgiven for finding it hard to come up with ideas for a white living room. Regardless of the look you're trying to achieve, white is the perfect base to build on though. But with the right accessories and accent tones, you can create a warm, white living room.
1. Pair white with warm, neutral undertones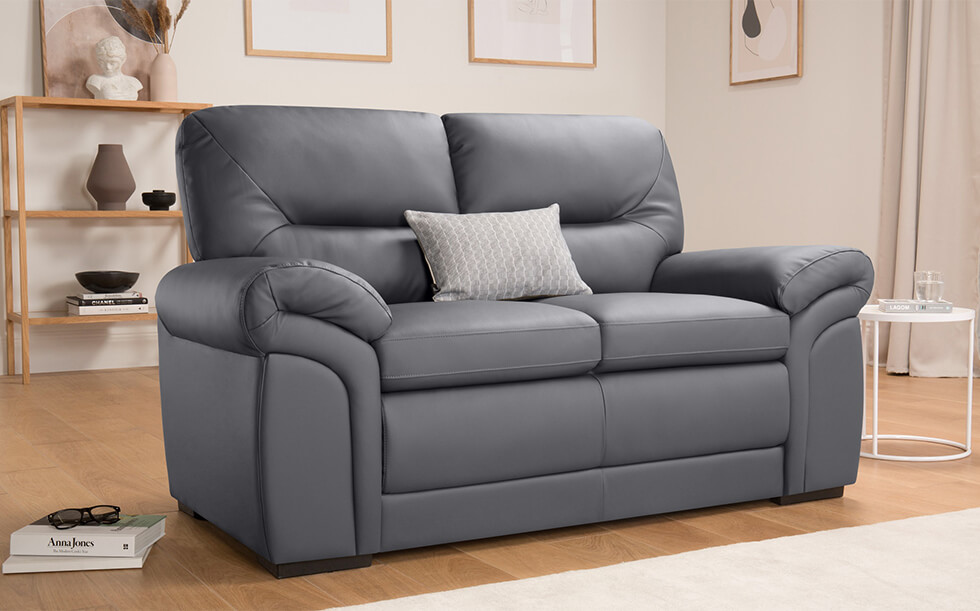 An all-white living room is an elegant classic that immediately gives off a pristine, welcoming feel. To avoid your living room feeling cold or harsh, look out for shades of white with warmer, creamier undertones. Match this warmth in neutral accessories and your living room furniture to vary the tone across your space.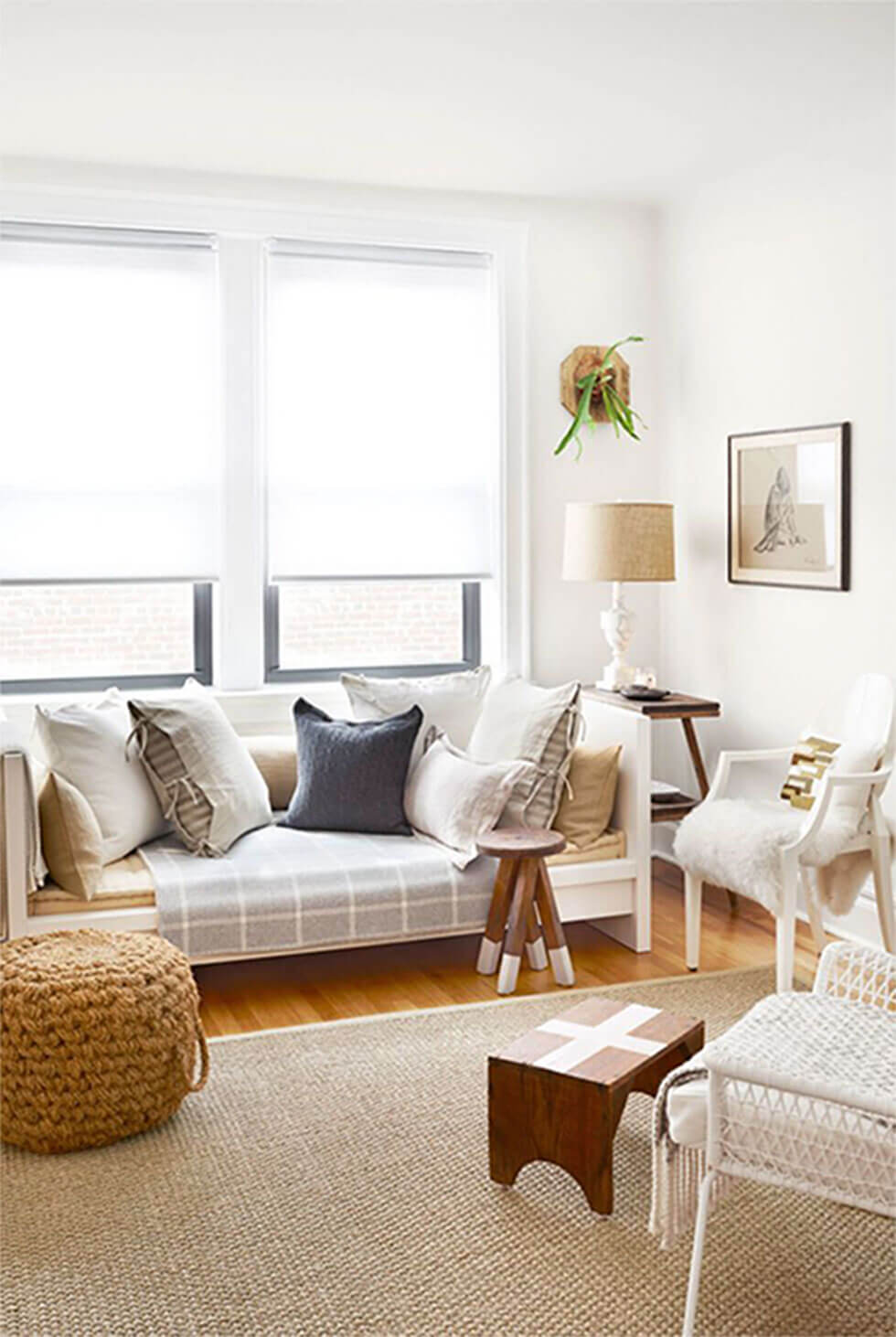 Using white with slightly different shades and gradations creates a room with texture and interest, matching particularly well with neutral tones such as taupe and oatmeal, and working beautifully with wooden furniture for a rustic feel.
2. Play with light in smaller rooms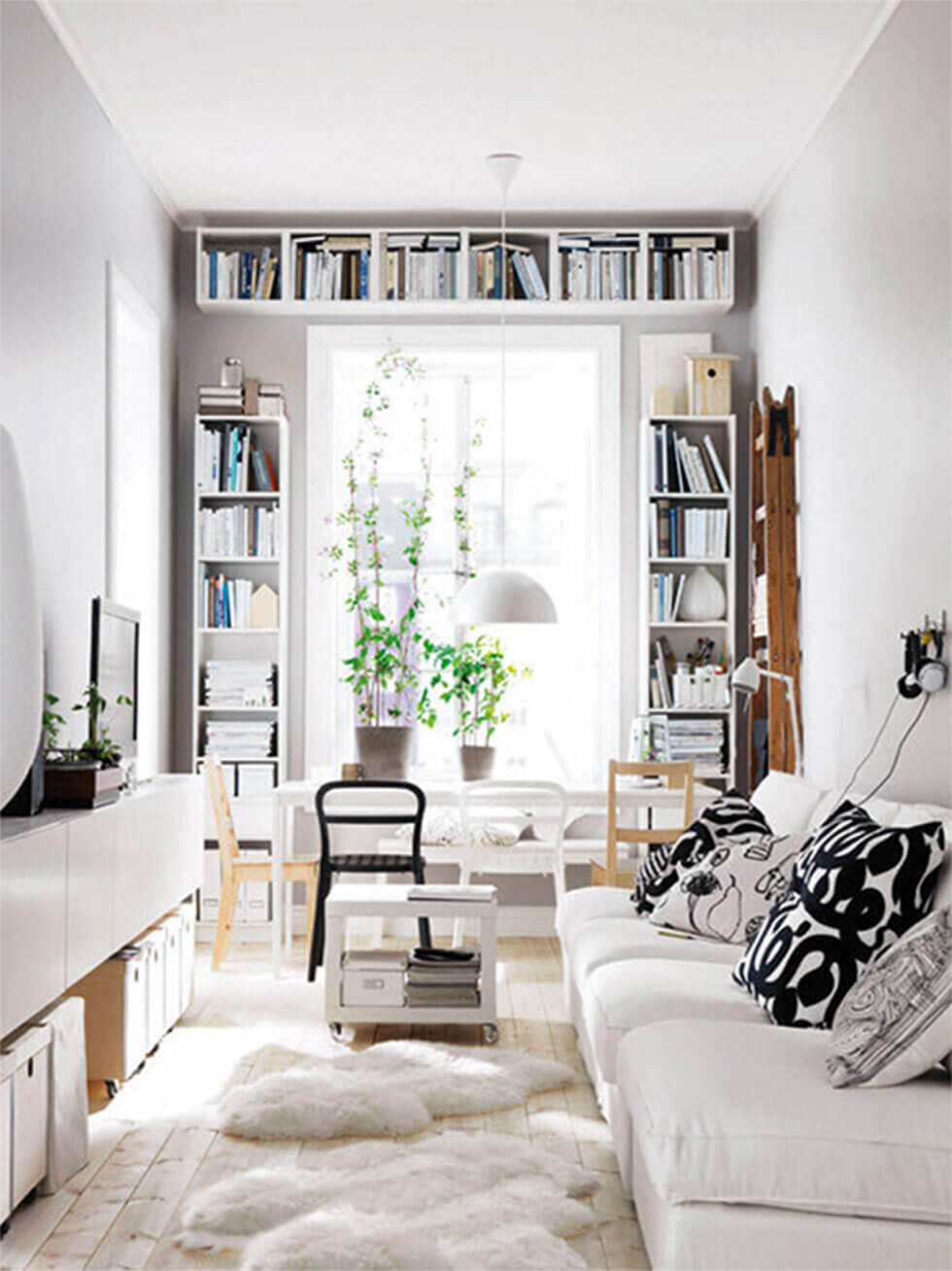 Next up, its reflective, light-bouncing qualities makes white a wonderful choice for smaller rooms, as it provides a sense of space and expansion, particularly when you go for white on every wall.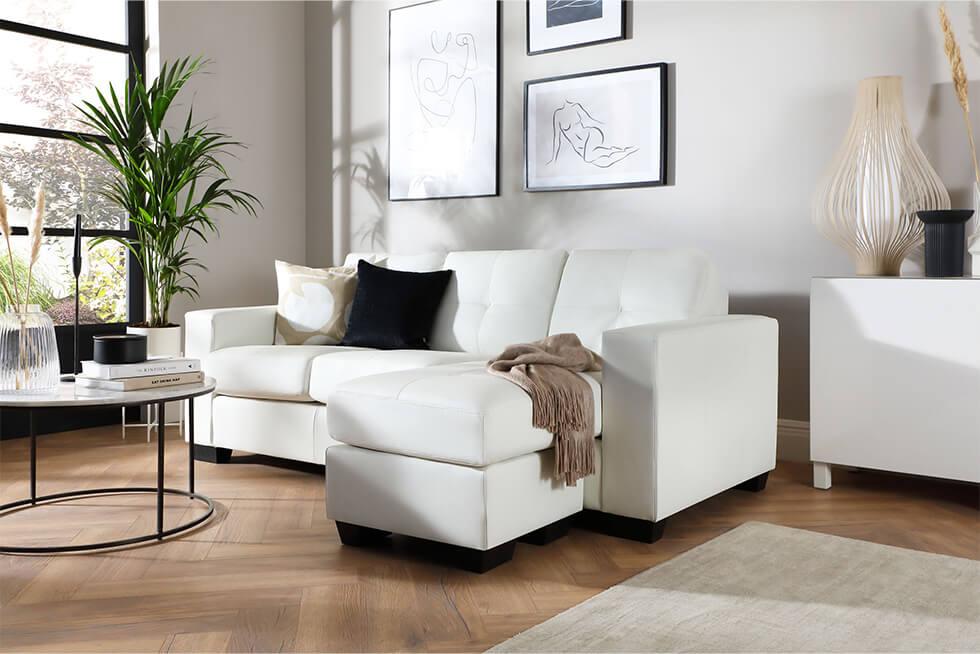 Taking it further by painting bookshelves and storage units white, and opting for white living room sets and tables, gives the room a cohesive, uniform look. This means that smaller rooms won't feel cramped, even if they're fully furnished.
3. Highlight your statement pieces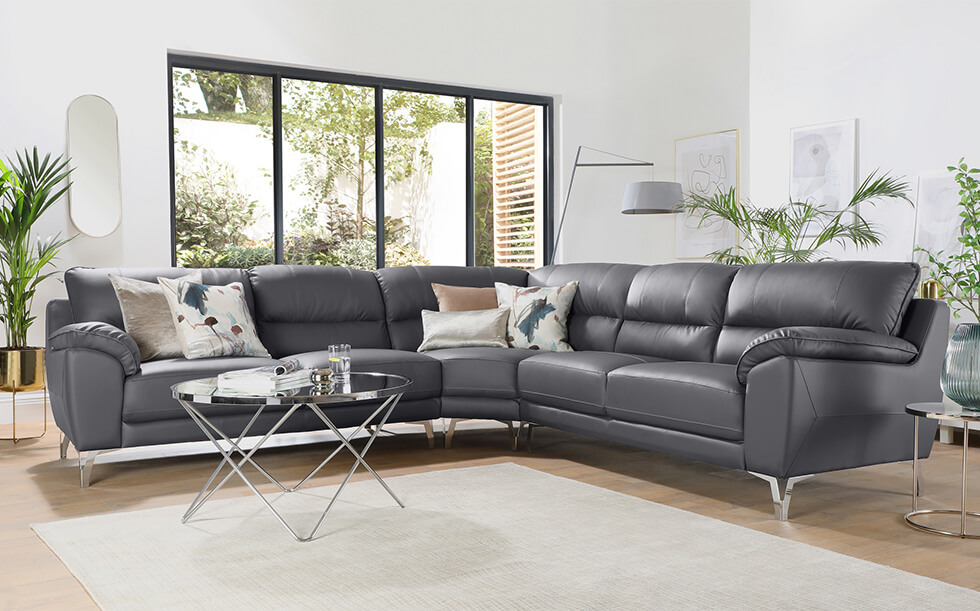 White walls also provide a blank slate that will allow your statement pieces to really shine.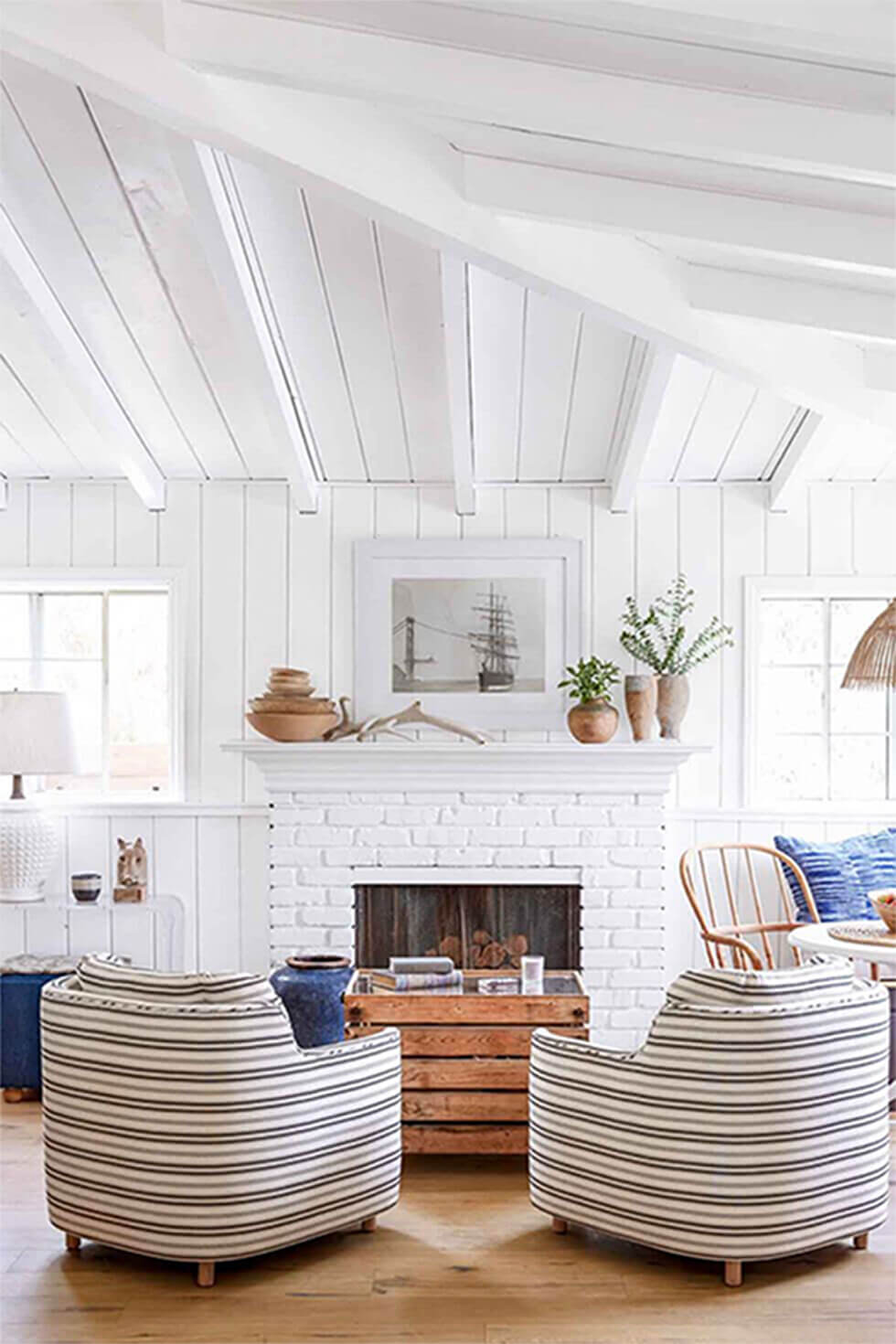 This is especially true if you have an oversized sofa or armchair in a striking colour, print or fabric. For instance, plush striped armchairs or a cosy grey sofa will look cool and sophisticated in a calm, white space. You can also opt for more of a mix and match approach, throwing metallic accents or art pieces in, or go all white with larger furniture for a bold tonal approach.
4. Layer pattern, colour and print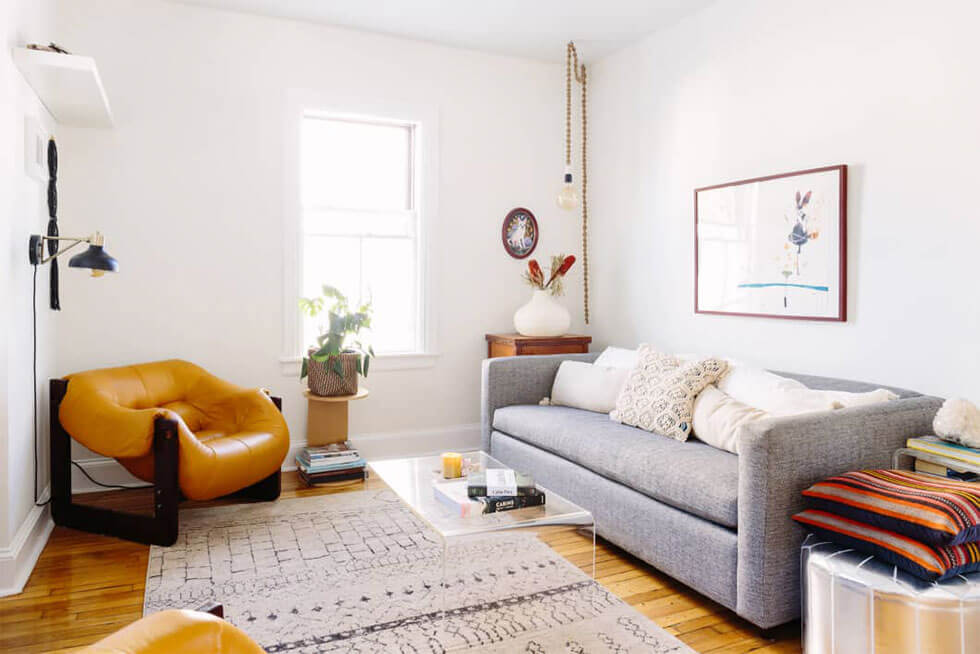 While we're at it (and if neutral, minimal spaces just aren't your style), think of white as a neutral base that you can build and layer pattern and colour on, without it being overwhelming.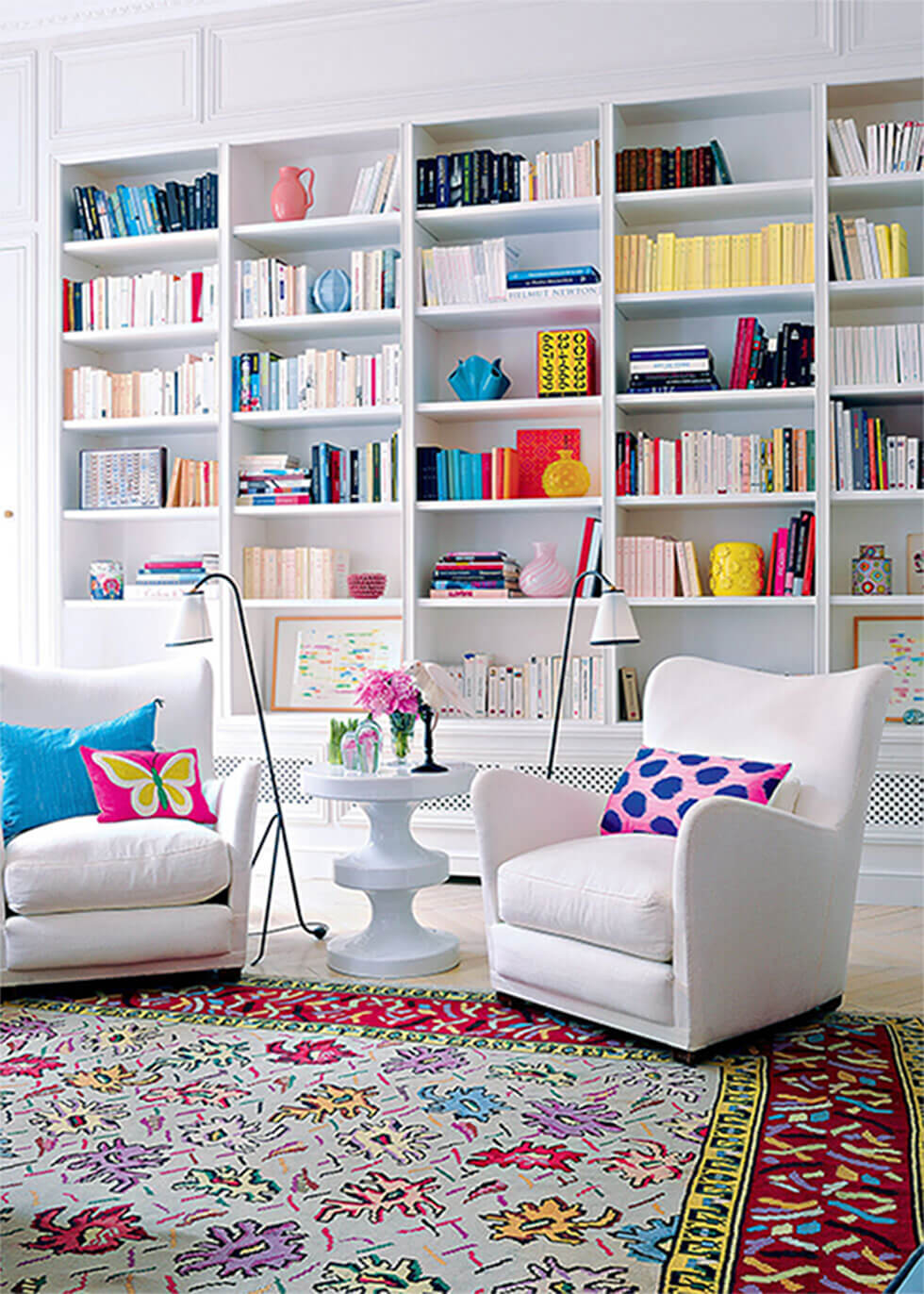 So long as the main wall colour of your room is a clean and classic white, you can layer patterned rugs and cushions on for an eclectic, yet relaxed space. You can also mix warm and cool tones and different textures together (such as these camel leather armchairs and grey fabric sofa) to create a lived-in, modern feel.
5. Go for edgy, modern pops of colour or monochrome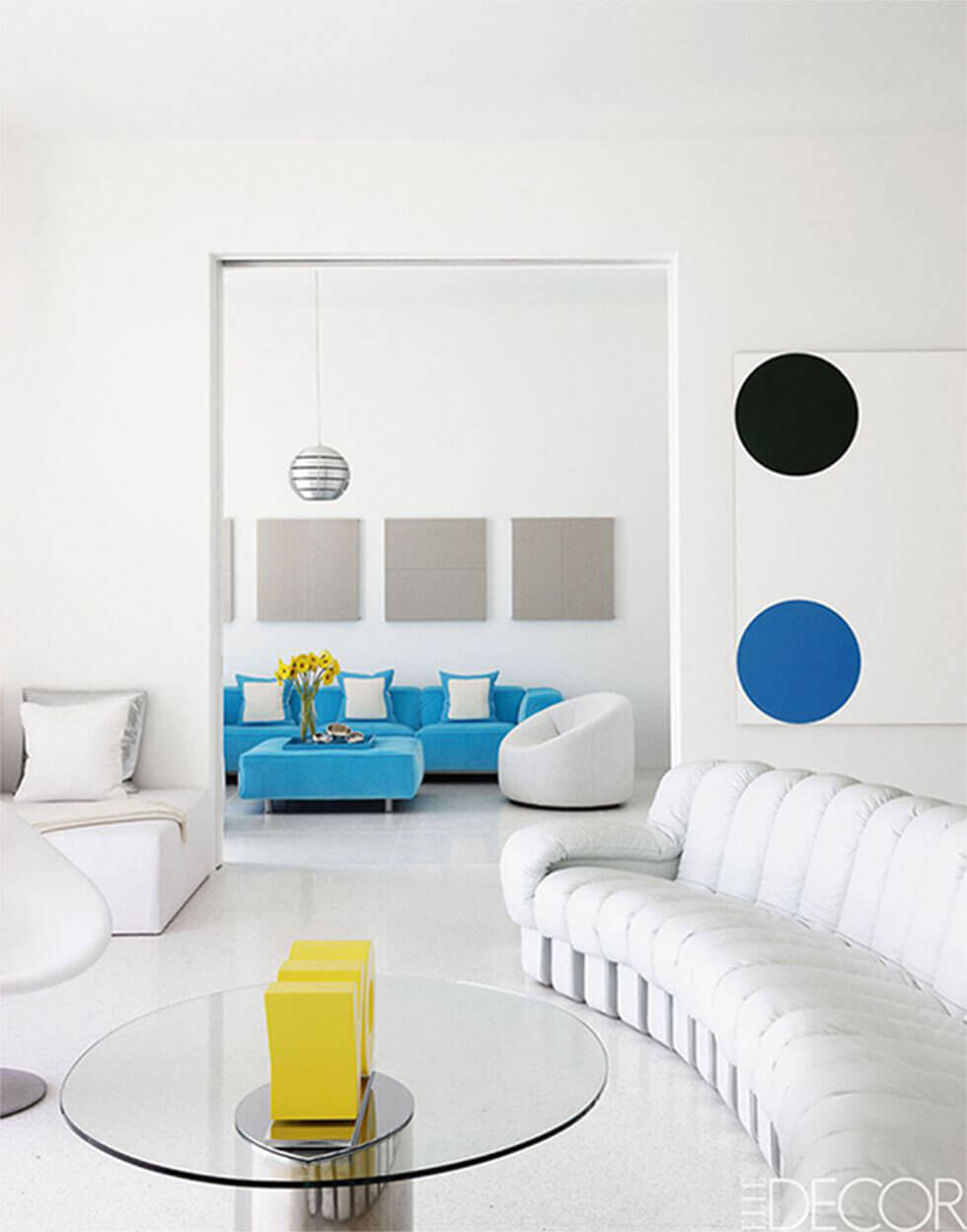 Bright tones such as blue, yellow and red are particularly striking, and look great as small accent pieces or decor in an all-white space.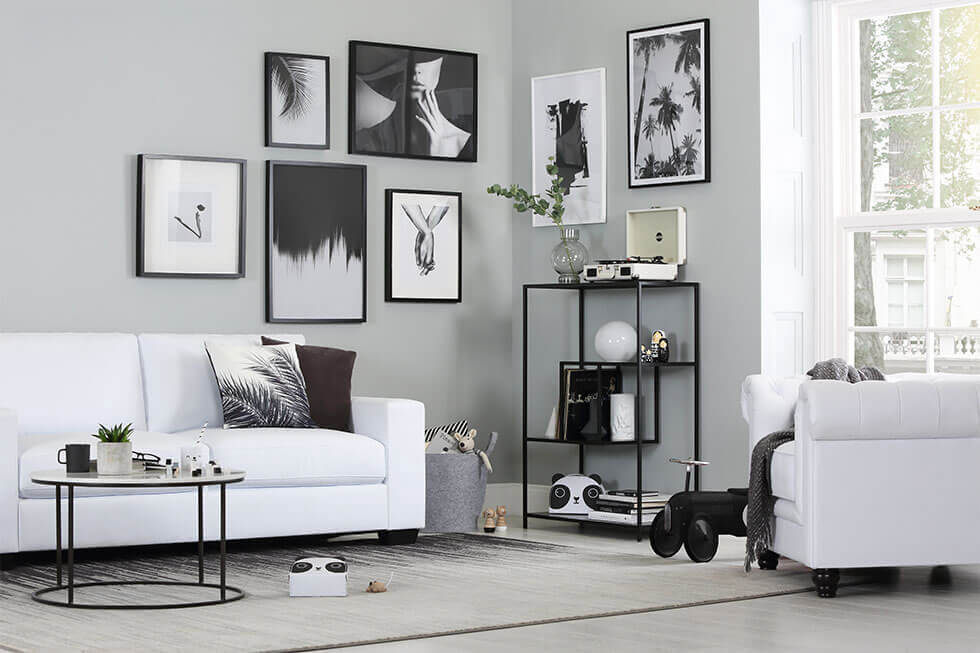 Of course, you could always go in the opposite direction with the classic pairing of black and white. Sleek, minimal furniture in black - such as pillows, shelves, and frames - look thoroughly modern and chic in a white room, for a contemporary living room with a smart twist.
6. Add greenery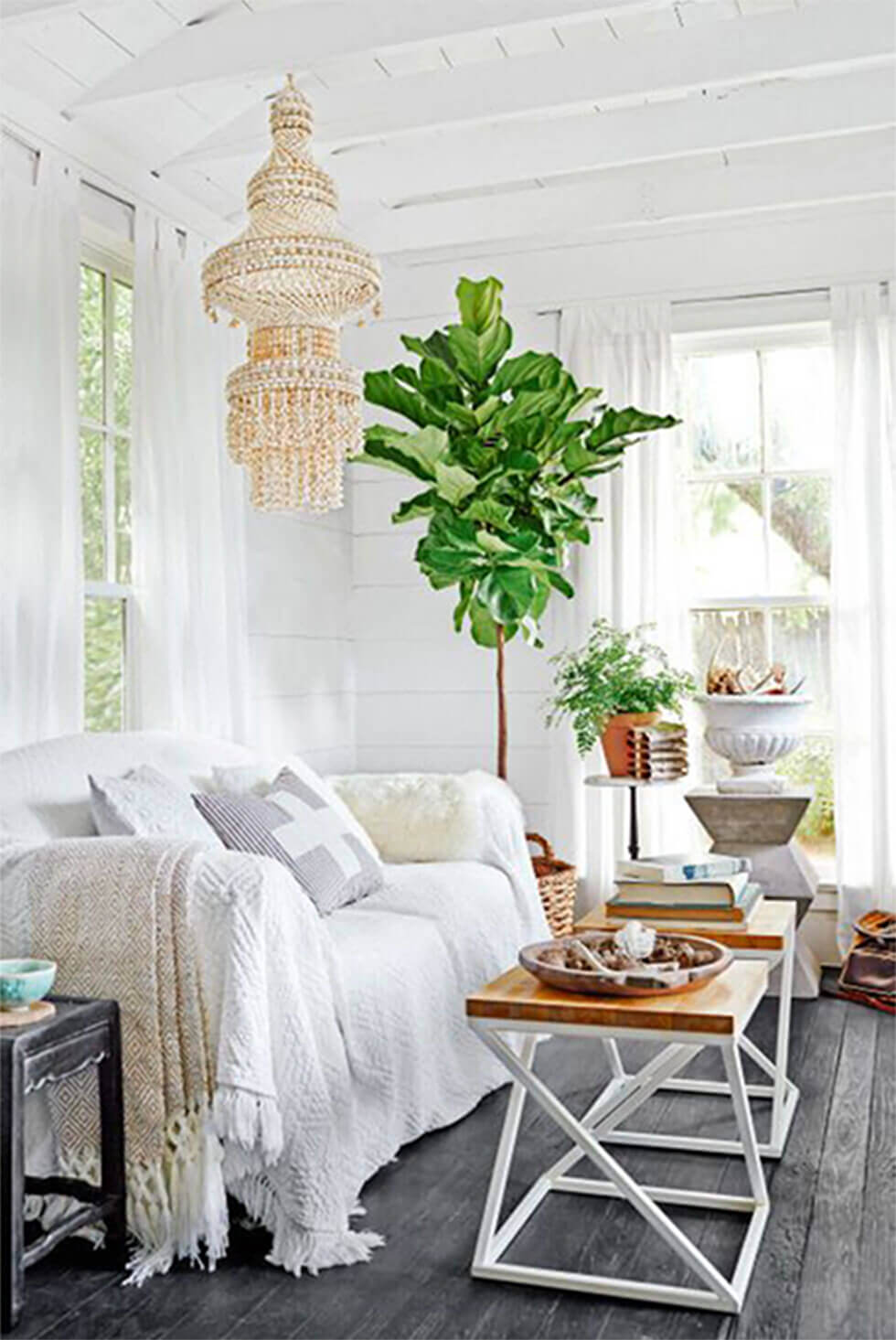 Finally, to offset the pristine, still nature of white, include greenery to add a sense of life and lushness to the room. On a purely aesthetic basis - look for plants that have interesting features such as distinctive leaves and colours, or height and presence in order to give movement and texture to your space.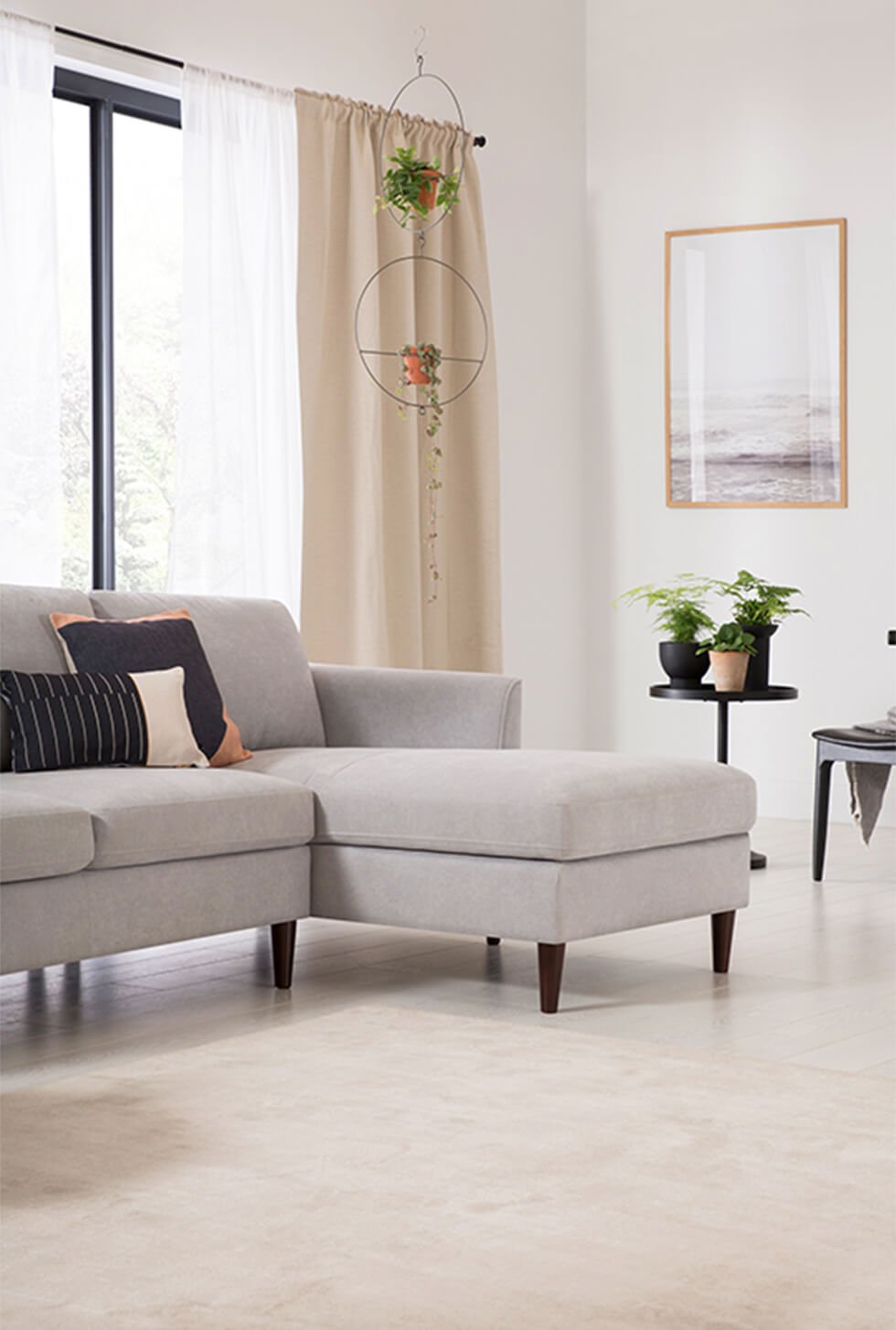 But of course, plants have also been shown to have air purifying and therapeutic qualities, so there are many reasons to include them in your living room. Our favourite low-maintenance yet beautiful green friends include spider plants, monsteras, fiddle leaf figs, pothos and snake plants.
Love having fresh plants at home but don't know where to start? We have 10 great (and simple!) ideas for your indoor garden that will help.