Classic and luxurious, handsome yet elegant; the Chesterfield sofa is a unique design that ticks all the right boxes. Traditionally made with leather in dark, moody colours for a grand and masculine feel, this sofa has since evolved with the times to present more chic, modern, and sophisticated options for the discerning decorator.
A brief history of the Chesterfield sofa
Dating back to the 1700s, its roots stem from the 4th Earl of Chesterfield, Phillip Stanhope, a man by all accounts known for the finer things in life (a patron of Voltaire, no less) and a lover of well-made furniture. But apart from some potentially questionable deathbed tales about how the distinctive deep-buttoned design of this leather sofa came to be, no one's really sure how it all began.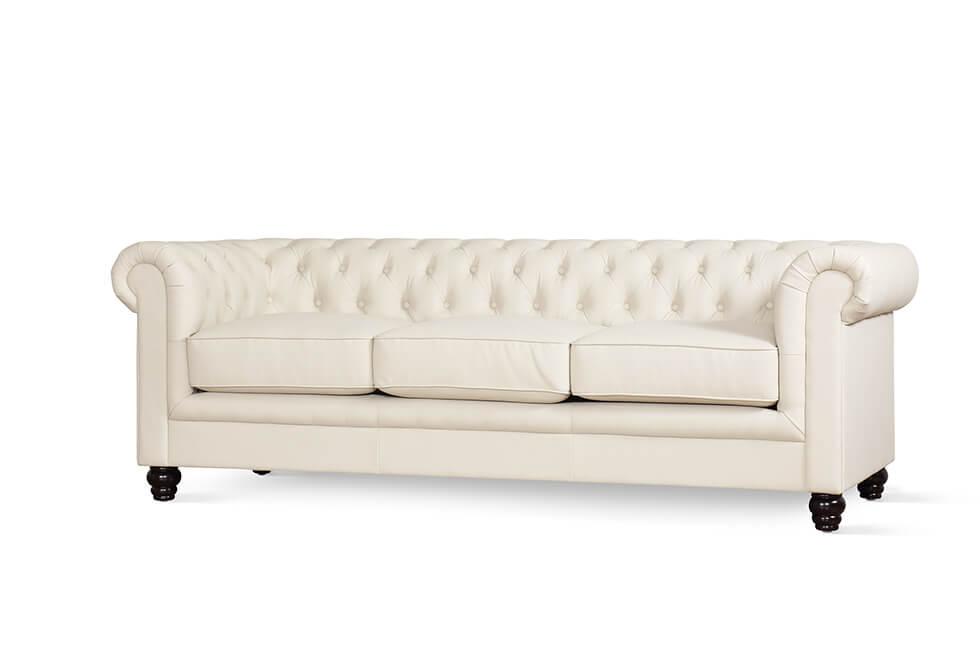 The Chesterfield sofa is a distinct design with easily recognisable characteristics: arms and back of the same height, traditional deep-buttoned tufting, elegant rolled arms, and turned wooden legs. Contemporary options of this design now include materials like fabric and velvet, with colours ranging from light and airy oatmeal to deep sapphire blue.
Almost ready to get one for yourself? Read on for 8 inspiring ideas on how to style a Chesterfield sofa.
Luxurious and traditional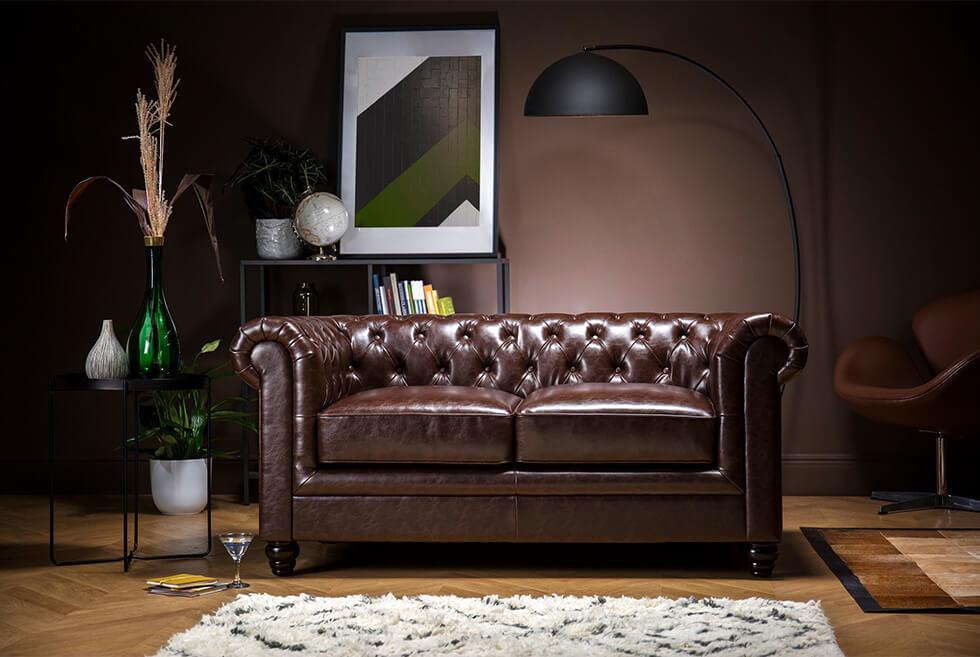 Starting with an oldie but goodie, the Chesterfield first grew in popularity from being a centrepiece in a traditional setting. A leather Chesterfield brings an air of grandeur and formality in a very much masculine vibe, if that's what you're going for.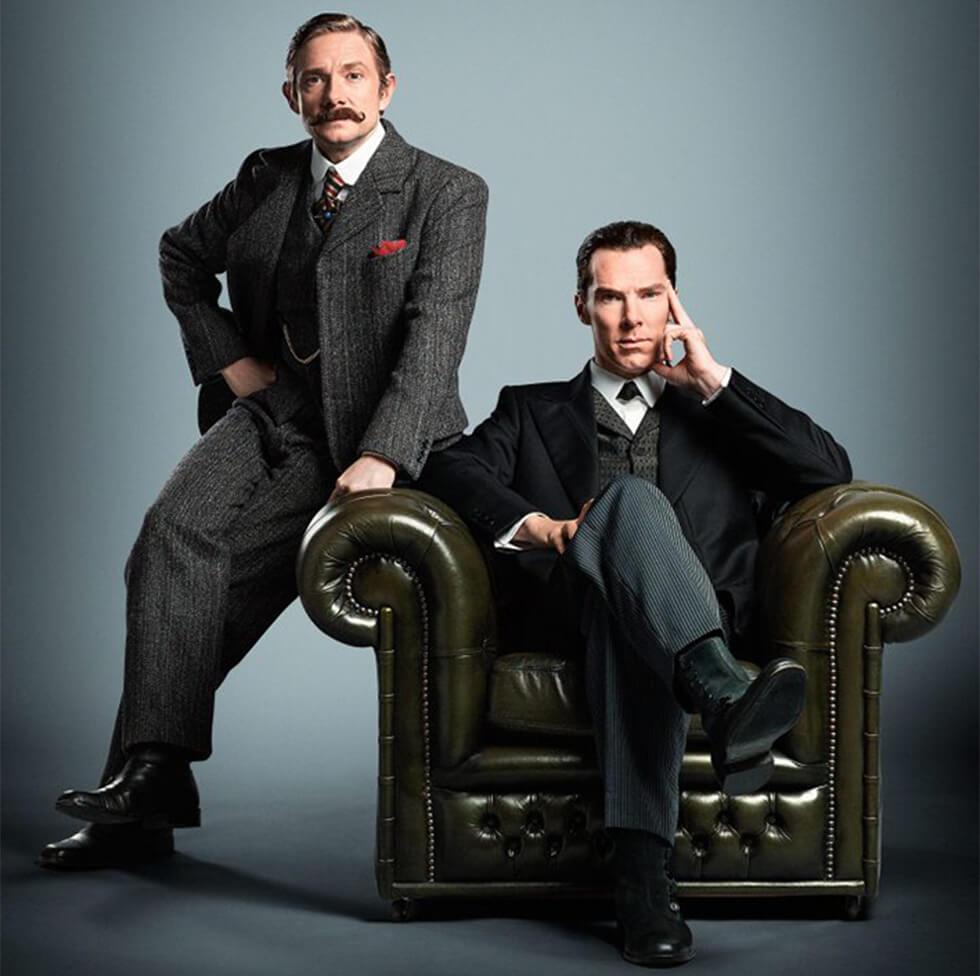 Perfect for a classic styled office or living room (just ask the folks at 221B Baker Street), go for a dark neutral leather Chesterfield - black, brown, or grey. Dark wood finishes complement the sofa's serious tone and add a layer of luxury to the space. The palette should be earthy or on the darker spectrum, like having navy blue walls and moody, broody lighting for an air of highbrow classiness.
A stylish modern setting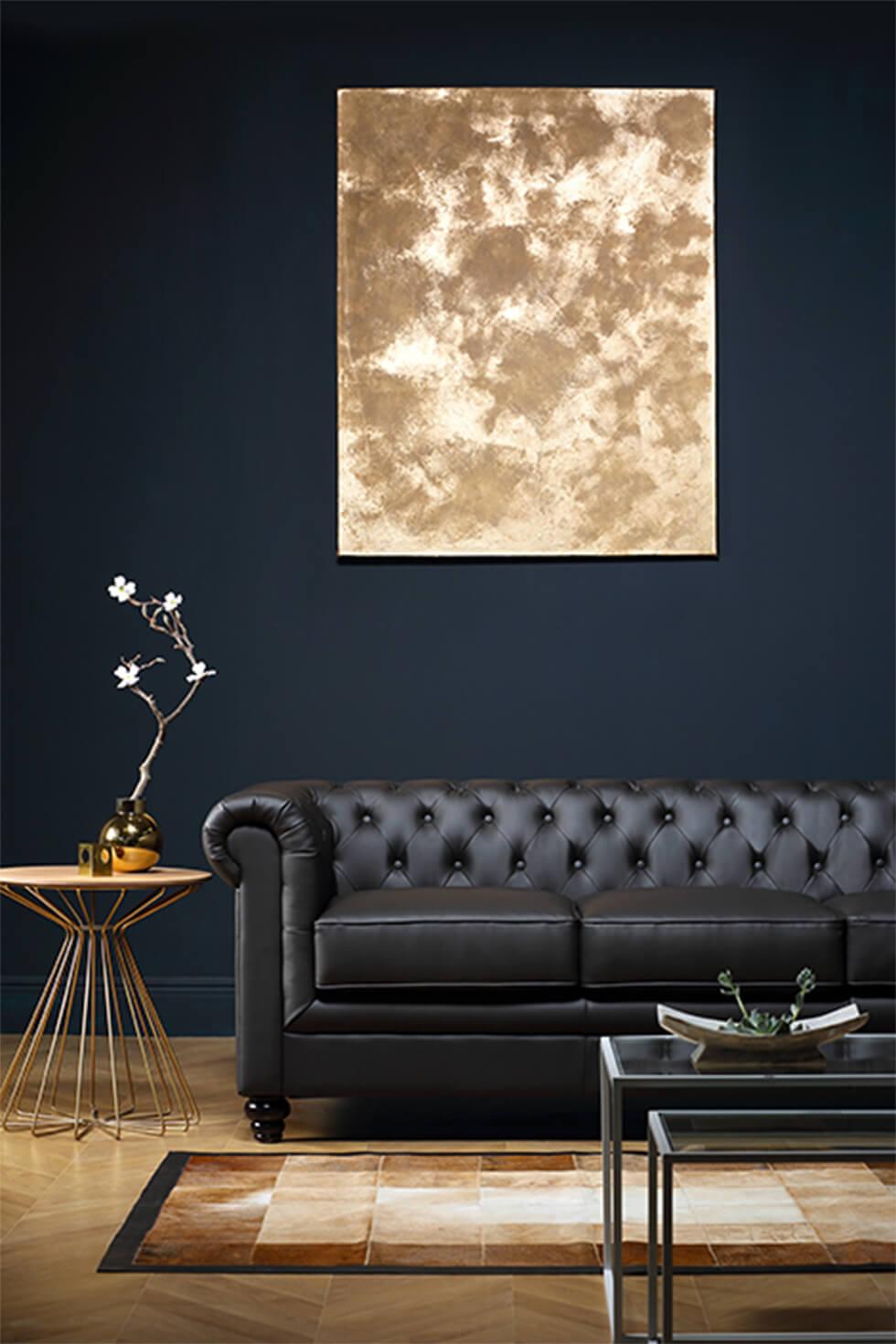 But if you prefer clean lines and sleek finishes, jazz up a modern space with a black leather Chesterfield. Include accessories with slender, contemporary silhouettes and finishes like metal and glass. Keep the rest of the furnishing toned down for a clean look, and so your Chesterfield can shine.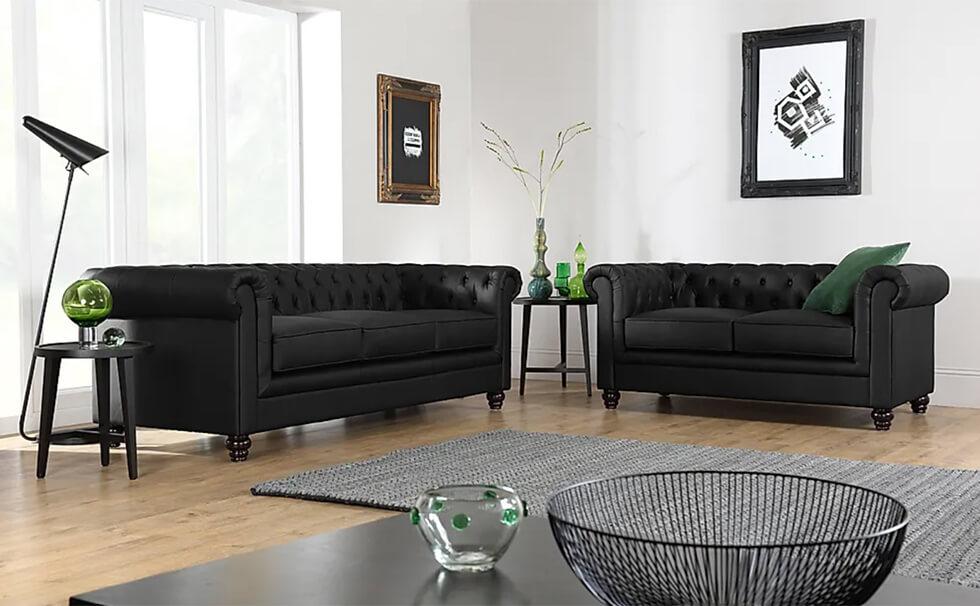 On a less serious approach, you could include pops of colour for a more homely and inviting feel. Adding cosy textures with cushions and rugs help balance the visual weight of a black Chesterfield sofa set, while plants invite some freshness into the space.
A nod to contemporary Scandinavian style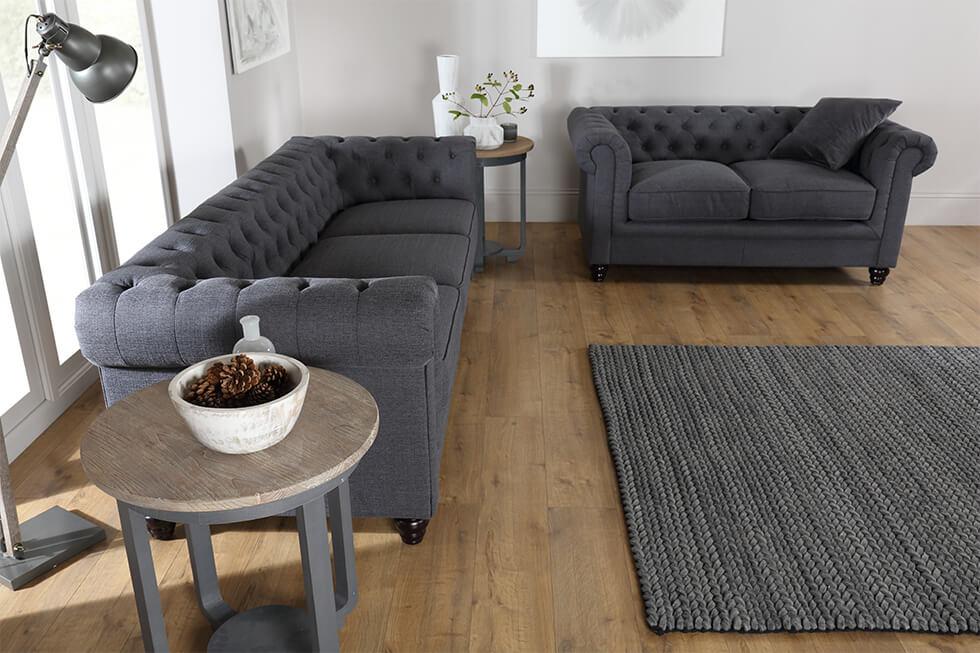 A Chesterfield could also work in a Scandinavian inspired setting with warm wood tones. Go for a grey fabric variant with plenty of rustic texture that's characteristic of the style. Complete the look with wood finishes, rugs, and clear surfaces for a soothing environment.
Consider having a plant or two for freshness, and don't forget to add cushions, candles and throws for cosy hygge points.
Relaxed bohemian vibes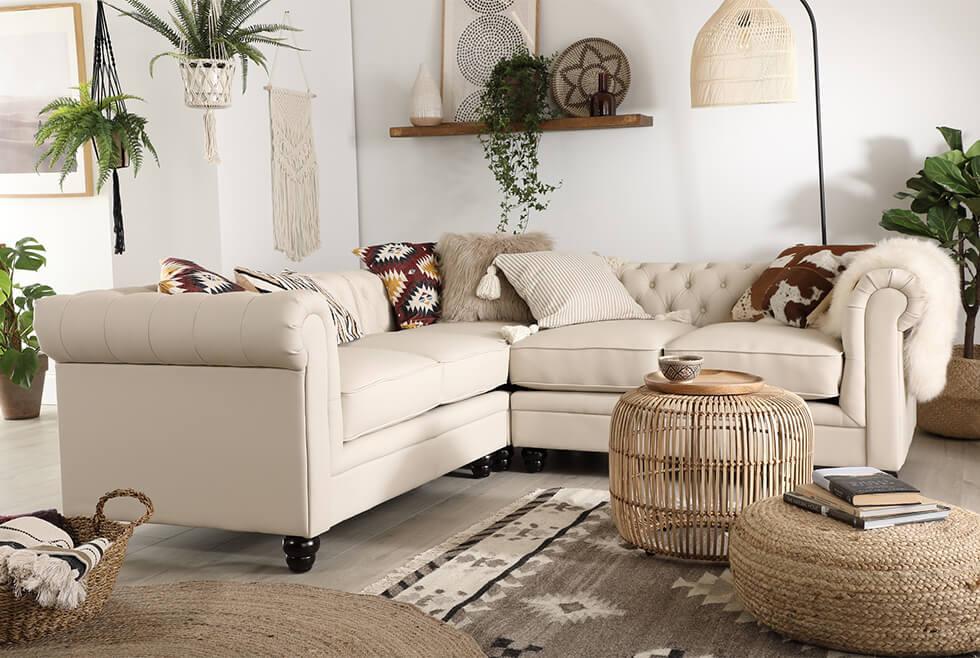 Who would've thought that a formal fella like the Chesterfield could work in a bohemian styled interior? Warm and rustic, an oatmeal fabric Chesterfield acts as the perfect base to build a neutral bohemian aesthetic; adding texture while supporting the cosy style. Pair with jute and rattan accessories, and let plenty of natural light in where possible.
Bring interest and colour into the space with pillows, rugs, and lots of plants. For more ideas on getting this look, read our 5 easy tips for styling a modern boho interior.
Industrial but make it comfortable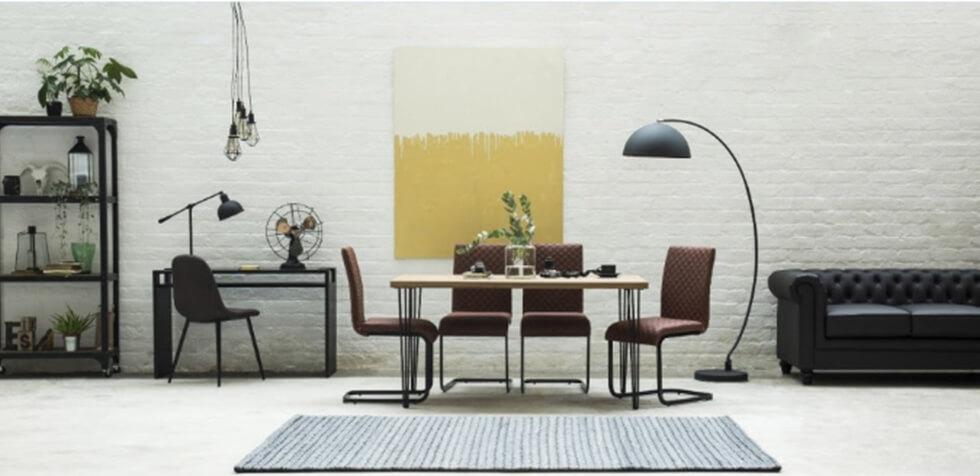 A Chesterfield can even look at home in an industrial environment, adding a touch of comfort to an otherwise minimalist space. Let your Chesterfield shine by keeping other furniture silhouettes clean and minimal. Black finishes are the best choice as they complement a black sofa beautifully while adding to the edgy quality that the style has come to be known for.
Hotel luxe decor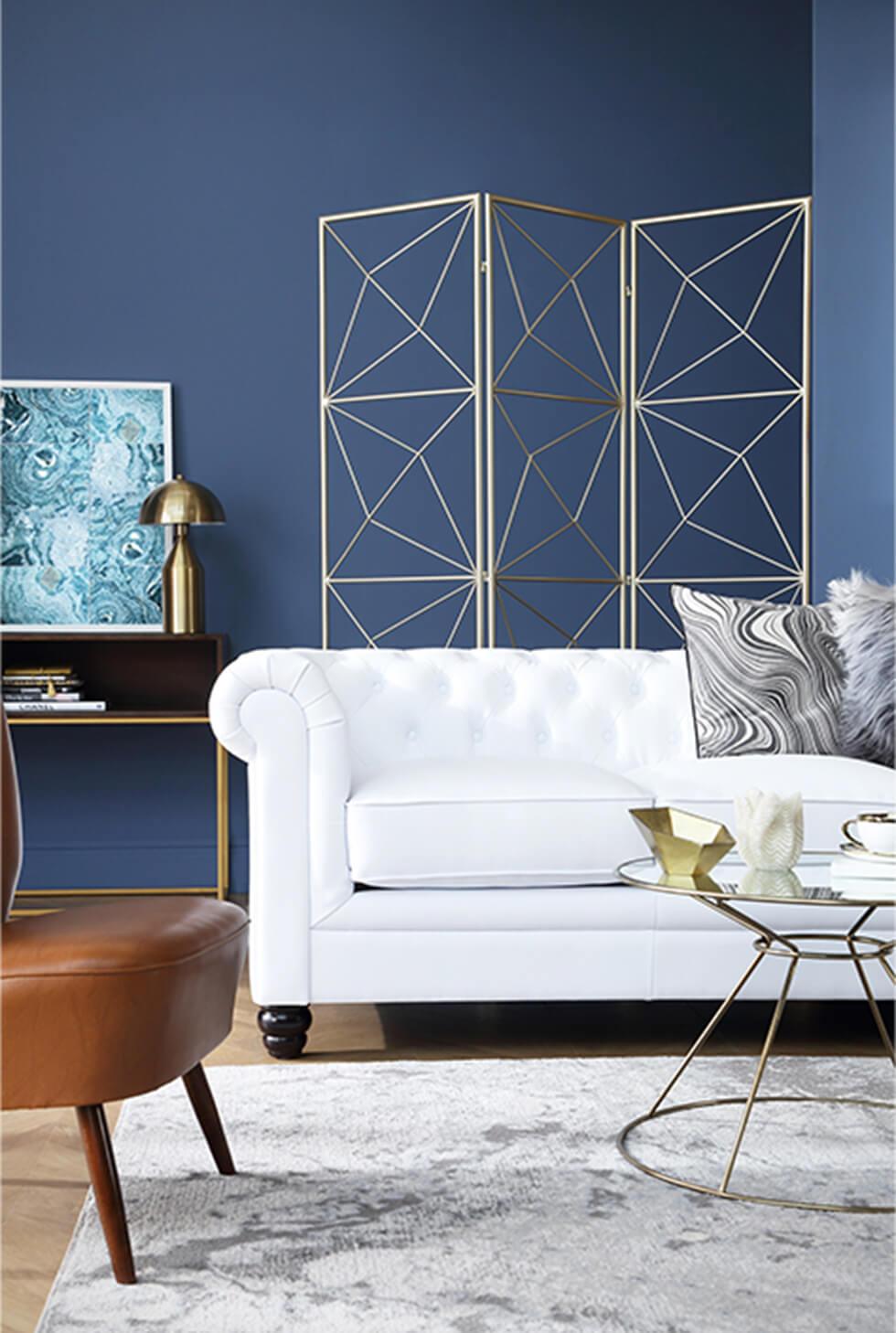 If glamour is the name of your game, a white leather Chesterfield more than fits the bill. Fresh, pristine and decidedly modern, easily achieve a hotel luxe vibe by styling with equally luxurious finishes. Reach for furniture with sleek lines and brass finishes that glimmer, marble surfaces or motifs, and lush fabrics like faux fur.
And don't forget about the lighting - use cosy, warm hues to evoke a relaxing ambience.
Contemporary, feminine chic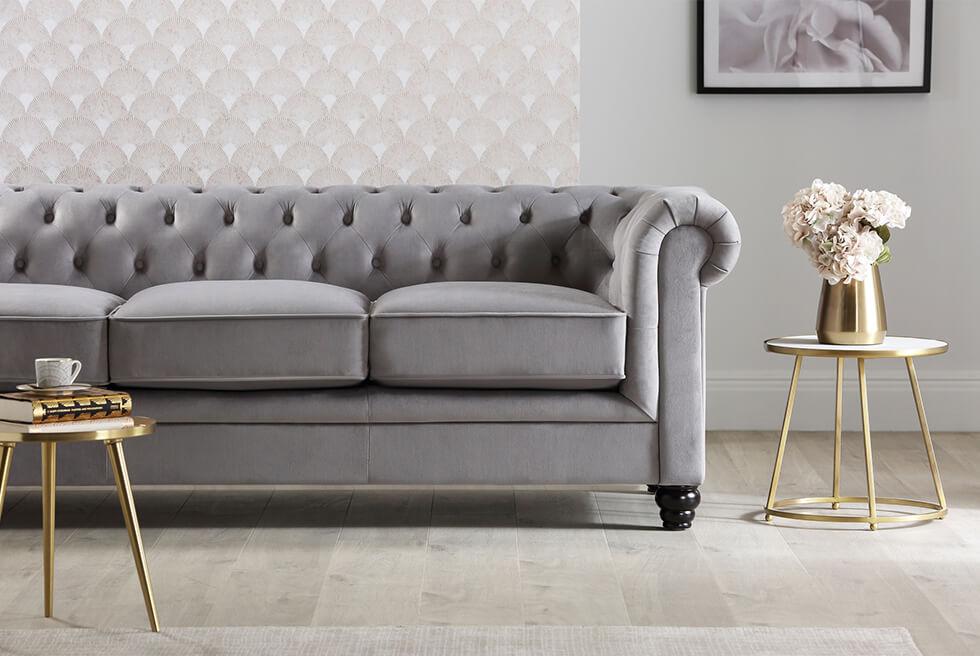 Charming and elegant, a grey velvet Chesterfield is luxurious and inviting. Use blush hues and floral motifs for a touch of femininity, and complete the soft look with fresh flowers. To add some glamour and shine, include metallic accents through smaller furniture or decor pieces. Cosy accessories like a faux fur rug or fluffy cushions are perfect for this style.
Bold, jewel toned luxury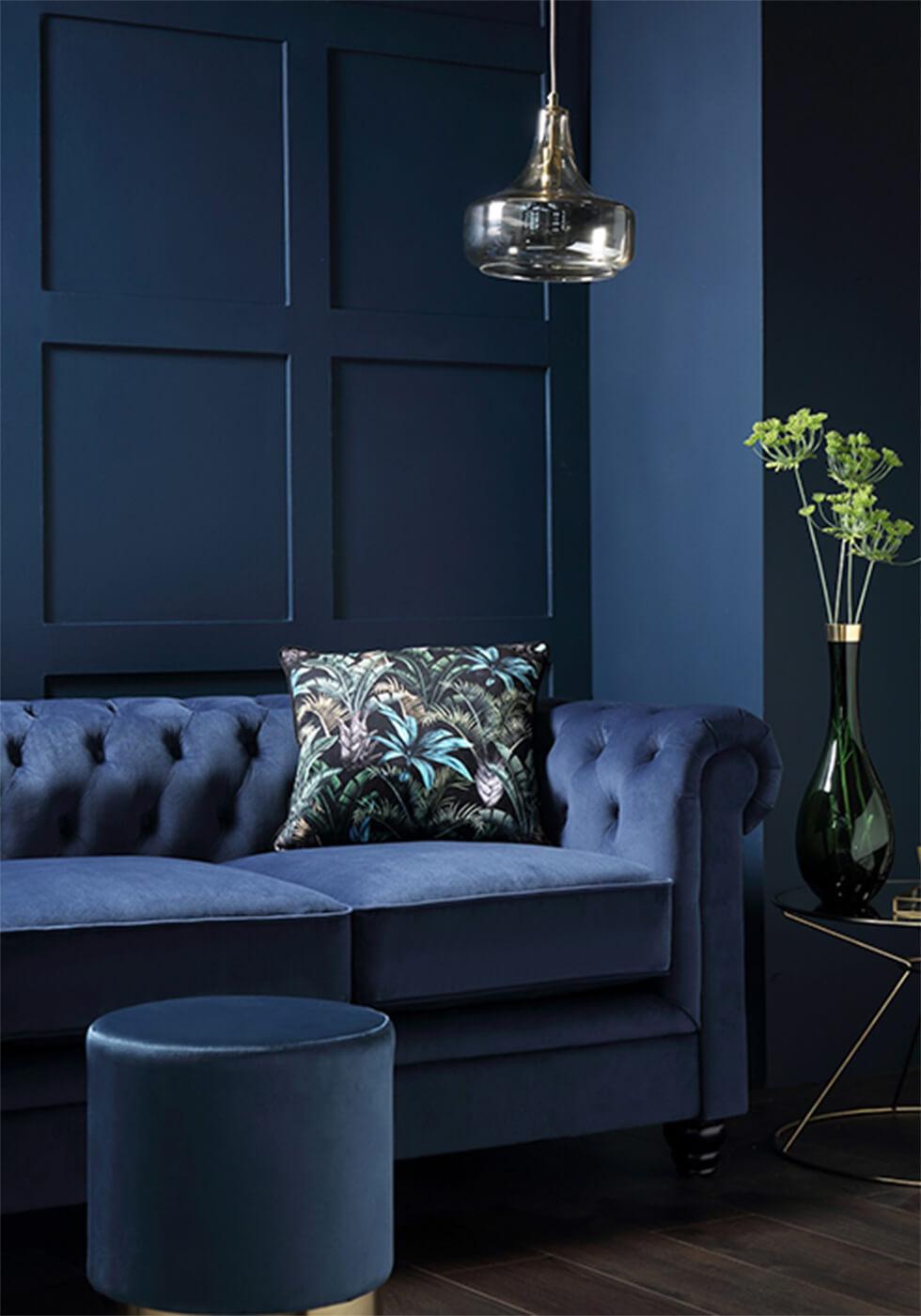 So you're convinced that you love the Chesterfield, but wish there was a brighter, bolder option? Here's a gem to tempt you - a gorgeous, sumptuous, sapphire blue velvet Chesterfield.
Its colour practically glimmers bouncing off the luxe velvet sheen; and it looks ultra cosy, but not intimidating.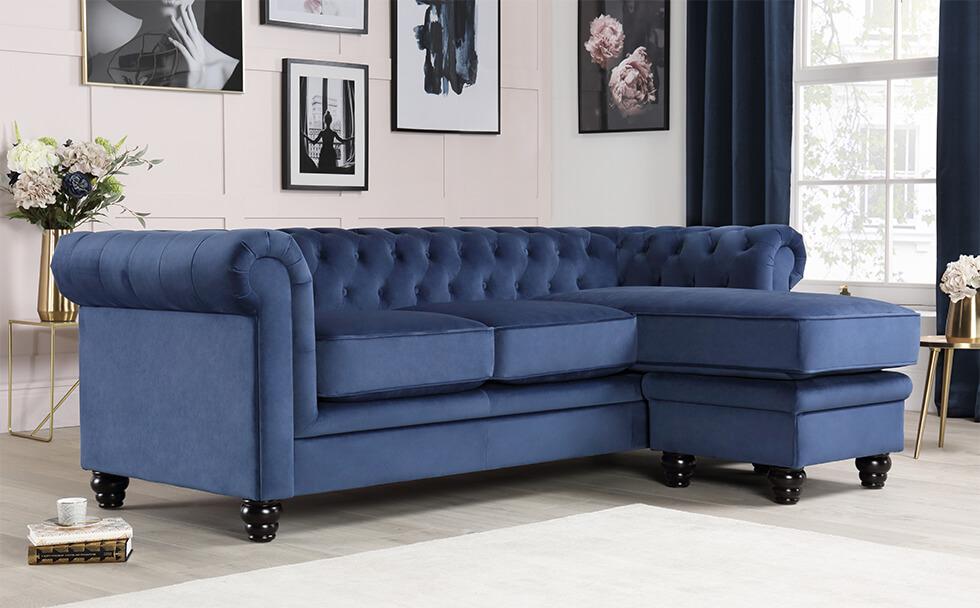 A blue velvet Chesterfield makes a statement in an elegant and playful tone, whether styled in a chic, blue on blue setting or a contemporary, neutral home.
Discover our wide range of sofas to find one that suits your style.