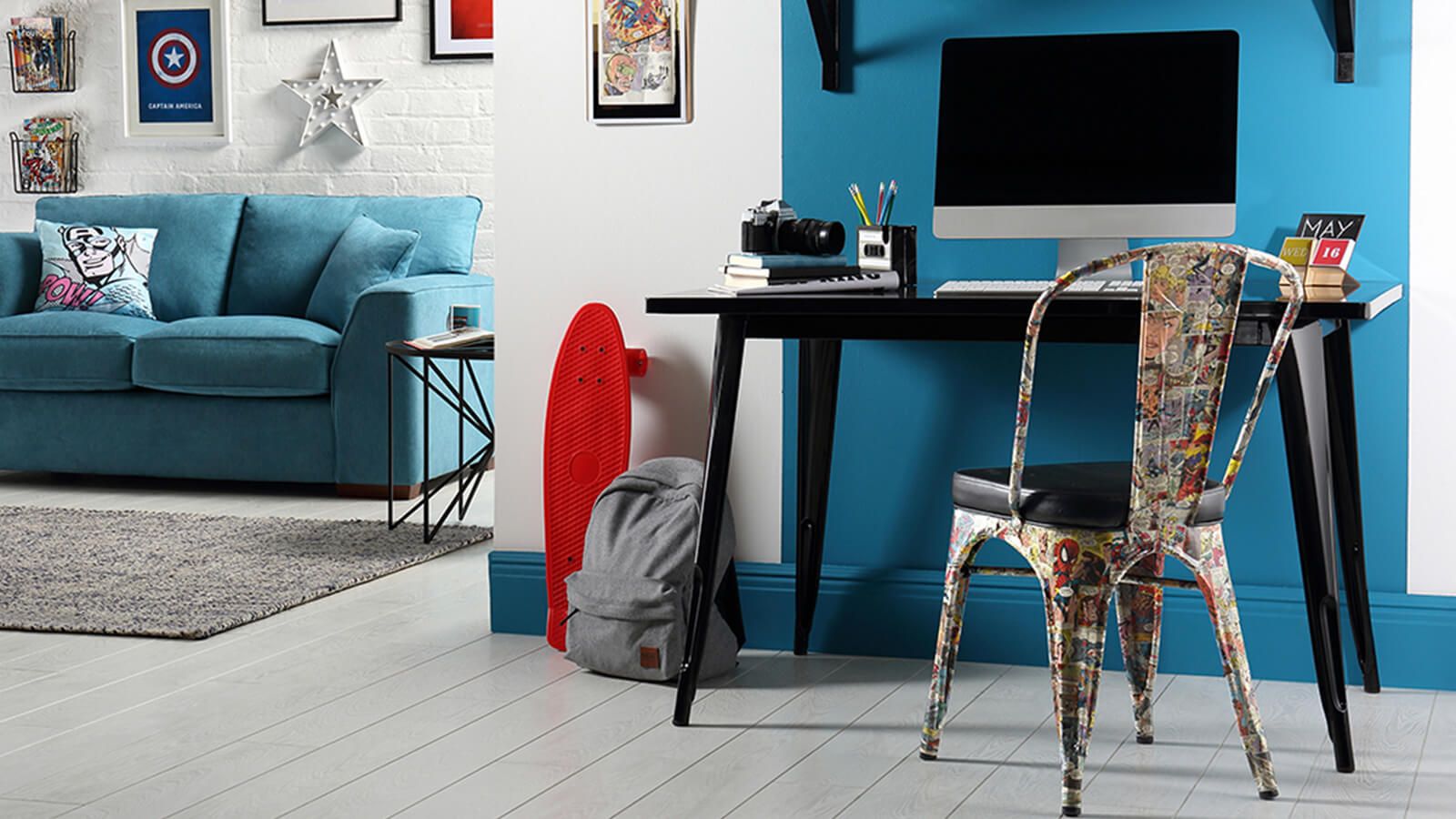 With great power, comes great responsibility – Uncle Ben's words ring true whether you're a teenager bitten by a radioactive spider, or an avid arts and crafts fan determined to revamp a chair!
Parting ways with older, tired furniture is a dilemma we've all struggled with. But sometimes a simple hack is all it takes for a much needed refresh, without splurging on a new replacement. We recently gave one of our chairs a superhero-worthy makeover that packs a cool style punch. Read on for our step by step walkthrough…
What you'll need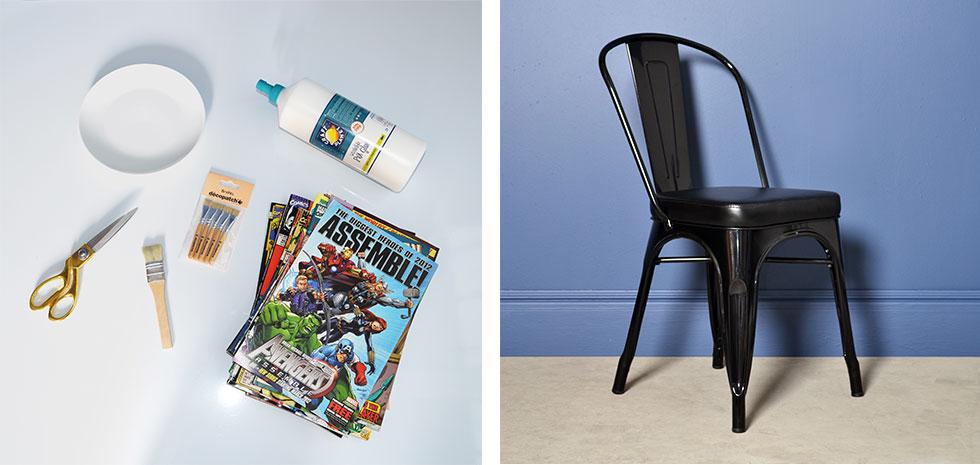 An old chair
PVA glue
Brushes
Old comics
Scissors
A plate to pour the glue in
We went with one of our modern Kew chairs, but feel free to opt for a design that suits your preference and needs.
Step 1: Cut up comics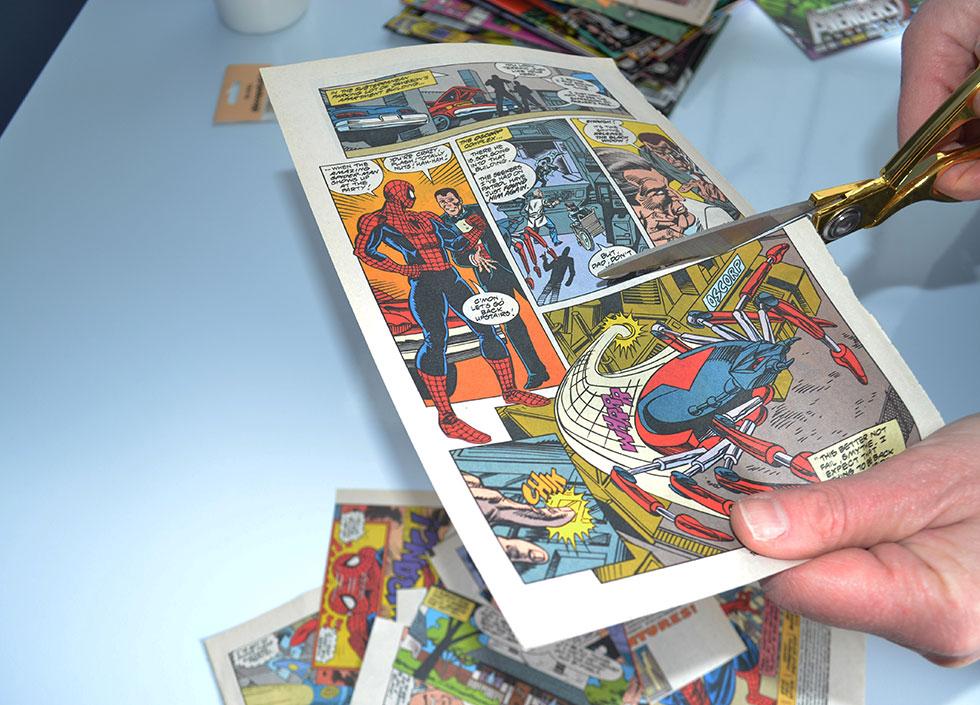 It's time to get crafty! Cut out the comic panels of your choice – they can be in any shape or size as each piece will be overlaid over each other.
Step 2: Paint chair with glue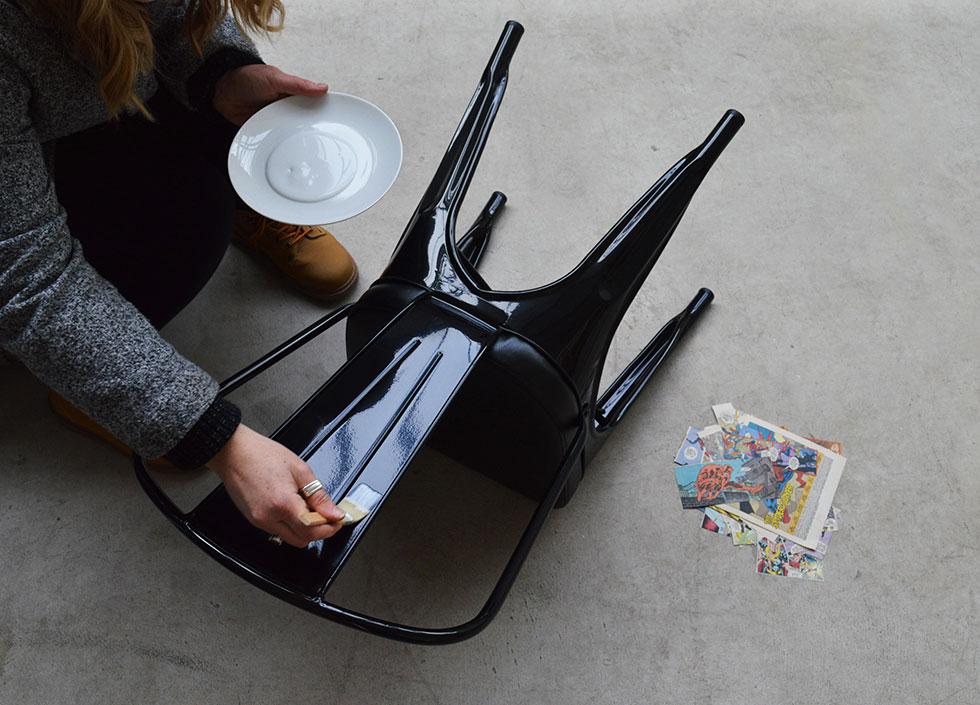 Apply glue to the surface of the chair that you're planning to cover with comic panels. This can be done on both metal or wooden surfaces, so you'll be able to repeat this DIY with a different chair, if you wish.
Step 3: Add comic pieces to chair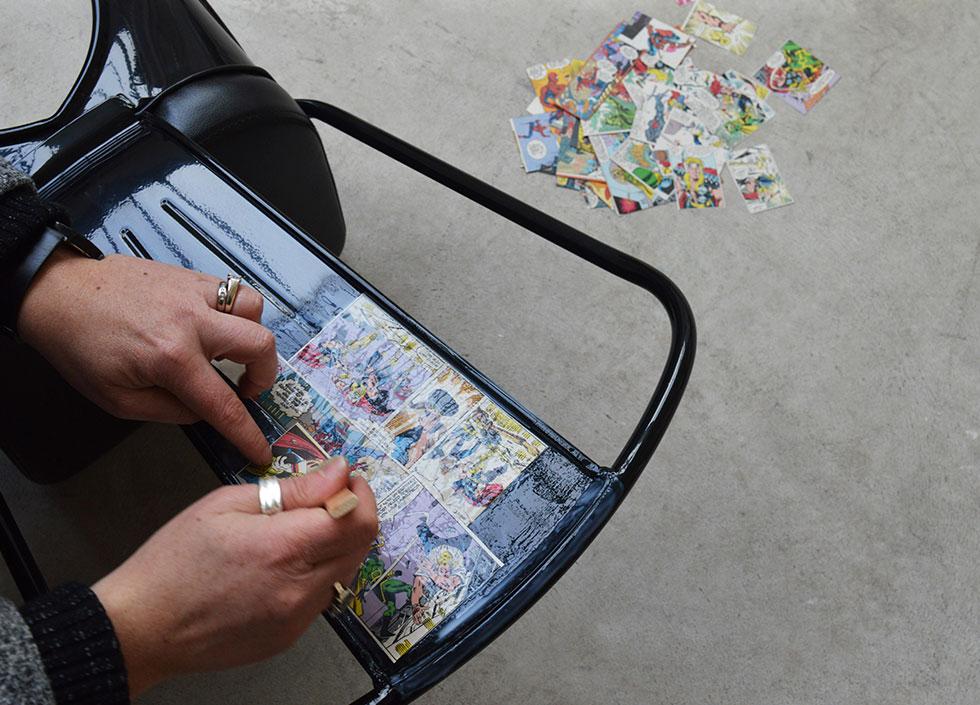 Start arranging the comic pieces onto the surface coated with glue. Repeat steps 3 and 4 as you work your way around the chair – remember to be careful when working with uneven surfaces – it's okay to go slow!
Step 4: Comic book chair decoupage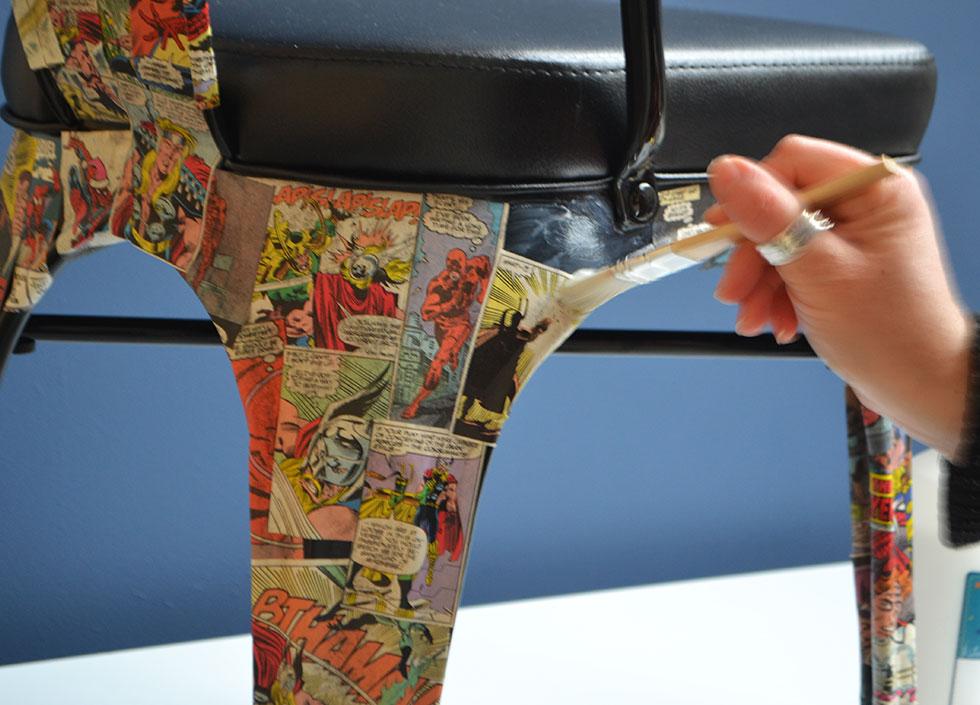 Once all areas are fully covered with the comics, apply a thin coating of glue over the surface to seal your handiwork in place.
Step 5: Coat with a clear varnish for protection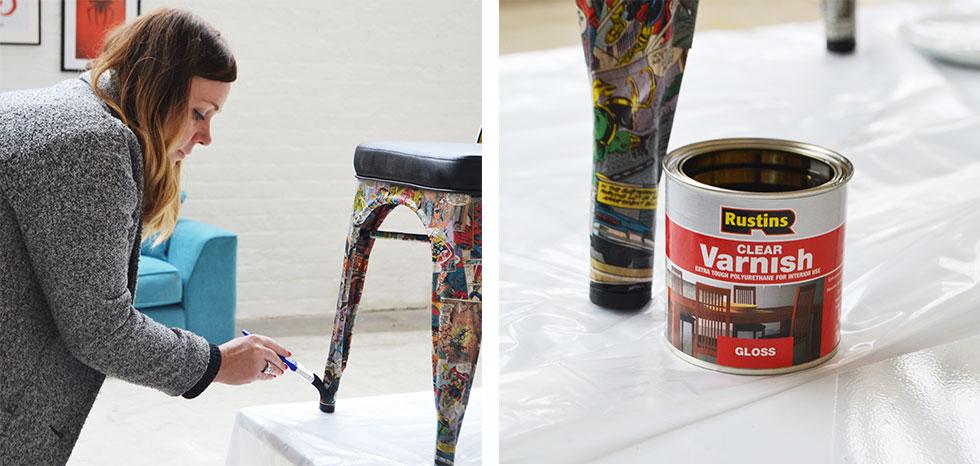 Finally, to protect your new chair from any surface damage, coat the chair in a clear varnish.
That's it!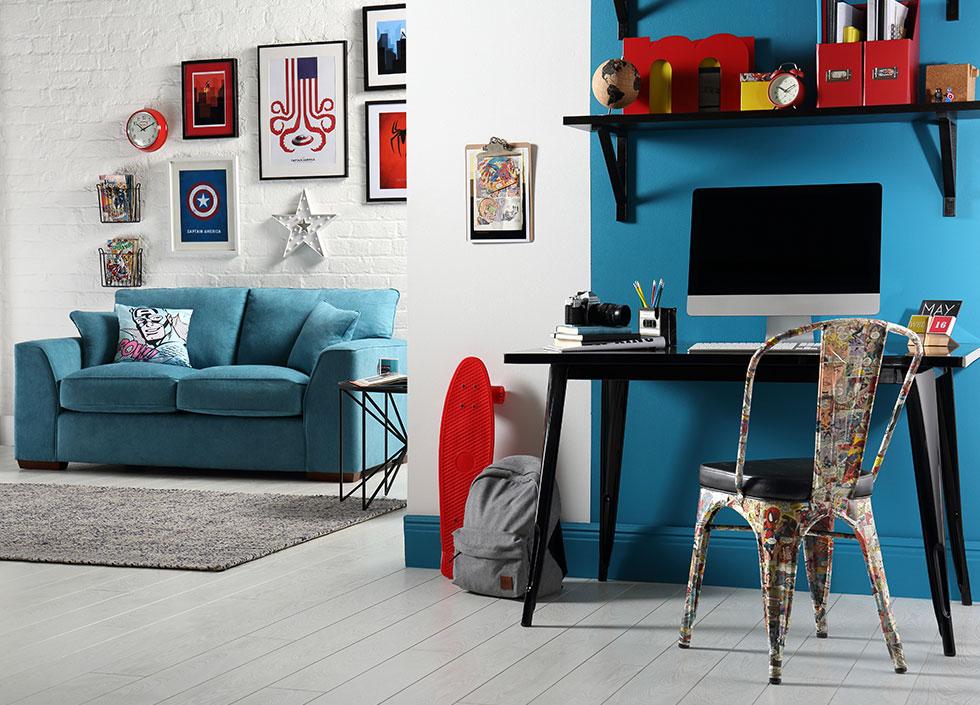 And voila – your decoupage superhero chair is now ready for duty! It's a perfect revamp for any fan and a fun (and easy) DIY to work on over the weekend. Let us know if you'll be trying this out or adding some comic inspiration to your room, and if you have snaps of your finished product, we would love to check them out!