Bold and beautiful: 7 red hot living room ideas
Red is a strong, bold colour, but it's also a beautiful choice to style with at home. These are our favourite ideas for red living rooms to help you get started.
The colour of fire, wine, passion and romance: red makes a statement and a strong first impression. This makes red a bold, stylish choice for the living room, to help set the tone of your living space.
Whether it's with the living room walls, furniture or accessories, there are so many ways to style a red living room - here are 7 of our favourite ideas for a red lounge.
1. Classic pairings: think red, blue and white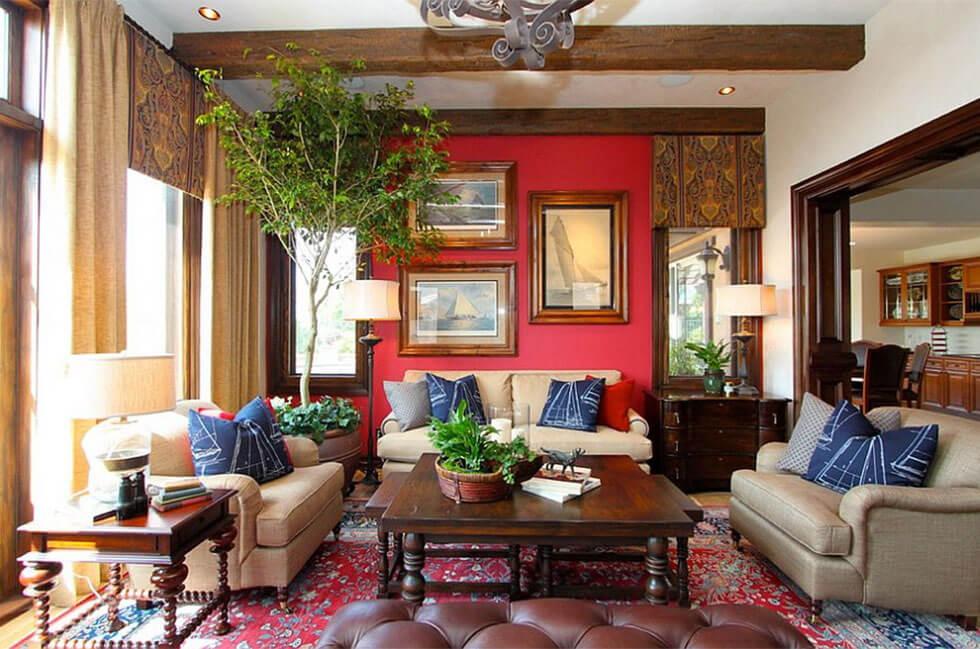 With such a distinct colour, the first thing to consider is the colour palette for the rest of the room. Of course, neutral shades such as black, grey and white would all work, but for a classic colour combination, look to red, blue and cream.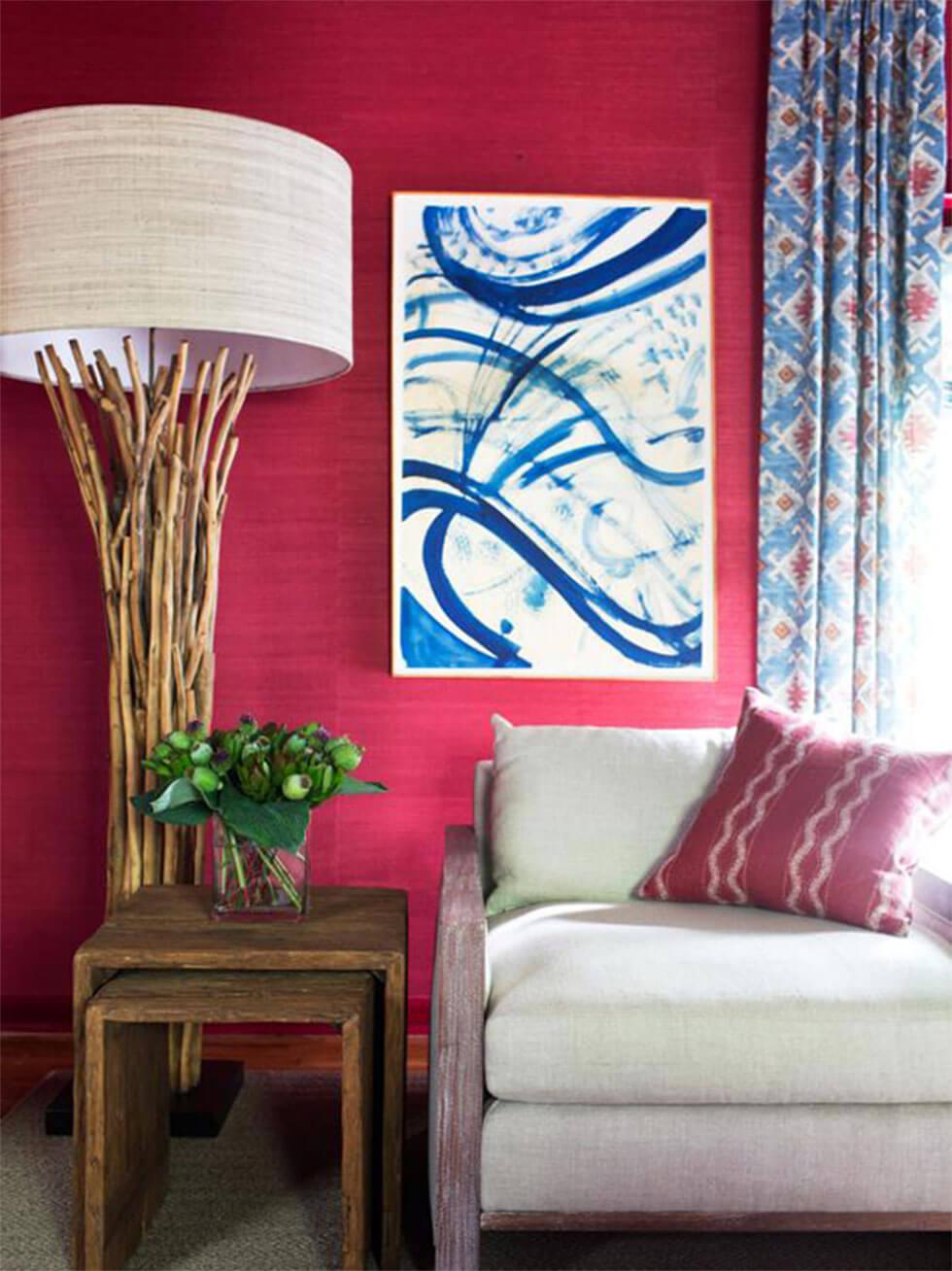 This offers a gentle contrast that's also incredibly versatile - whether you're using this in a traditional or contemporary room, these shades work well together to create a cohesive, chic space. Especially when you have opted for red living room walls, a cream sofa softens the room, while touches of blue in the cushions and decor add a pop of a cooler, contrasting shade.
2. Anchor your red living room with darker tones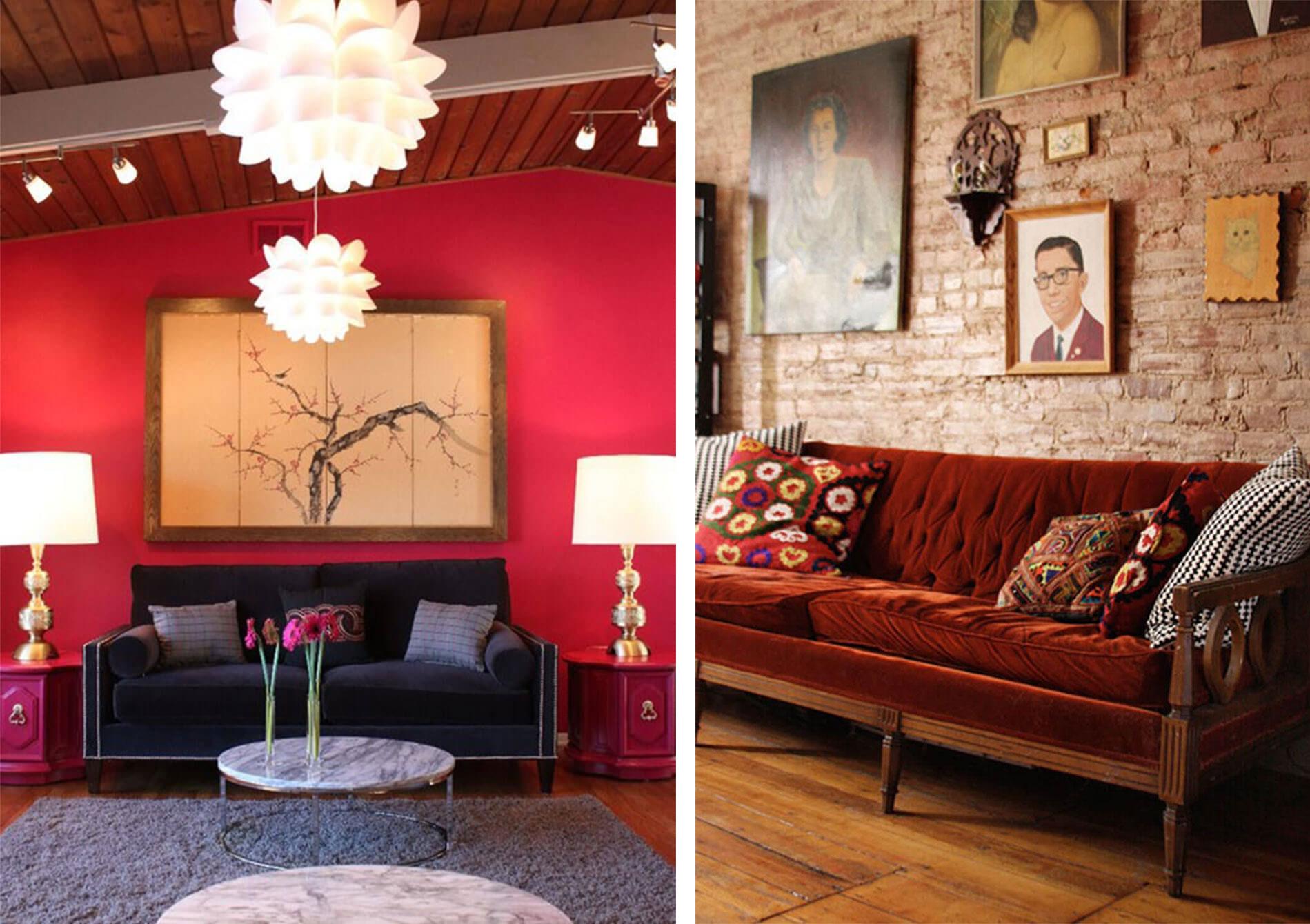 A dark sofa set against a crimson feature wall offers understated sophistication and ensures that even a bright red wall doesn't become overwhelming. You can reverse this to use red sofas and armchairs in warm shades like burgundy and rust to introduce colour to your living room.
3. Take advantage of red's warmth and energy for an eclectic space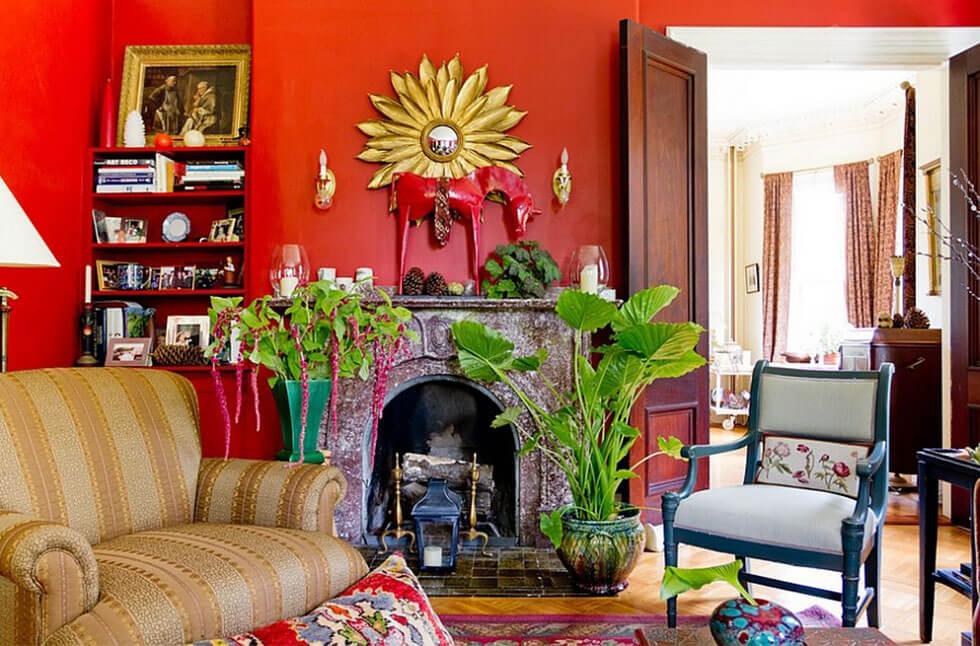 Lean into the natural energy and vigour of red, and use it as a backdrop for an eclectic, colourful living room! This look is especially great if you have maximalist tendencies, as it's a bold look.
The key here is to embrace different prints and textures, and layer them into the living room - think stripes and florals, gold decor and large indoor plants - for a space that is bursting with personality and warmth.
4. Opt for a statement piece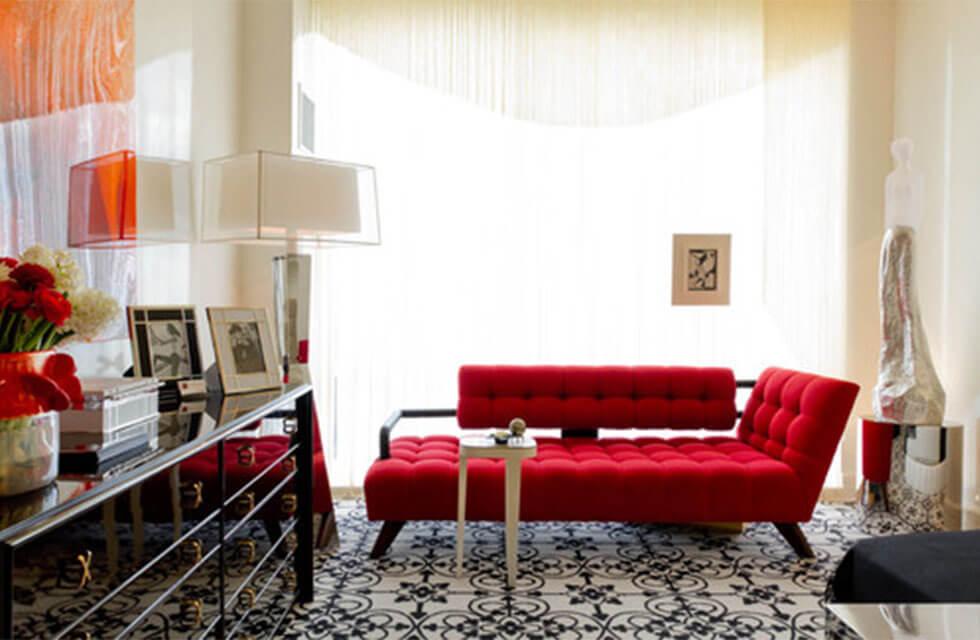 On the other hand, if the idea of going all out with red is a little too much - look for a statement piece and keep the rest of the room relatively clean to allow it to really shine.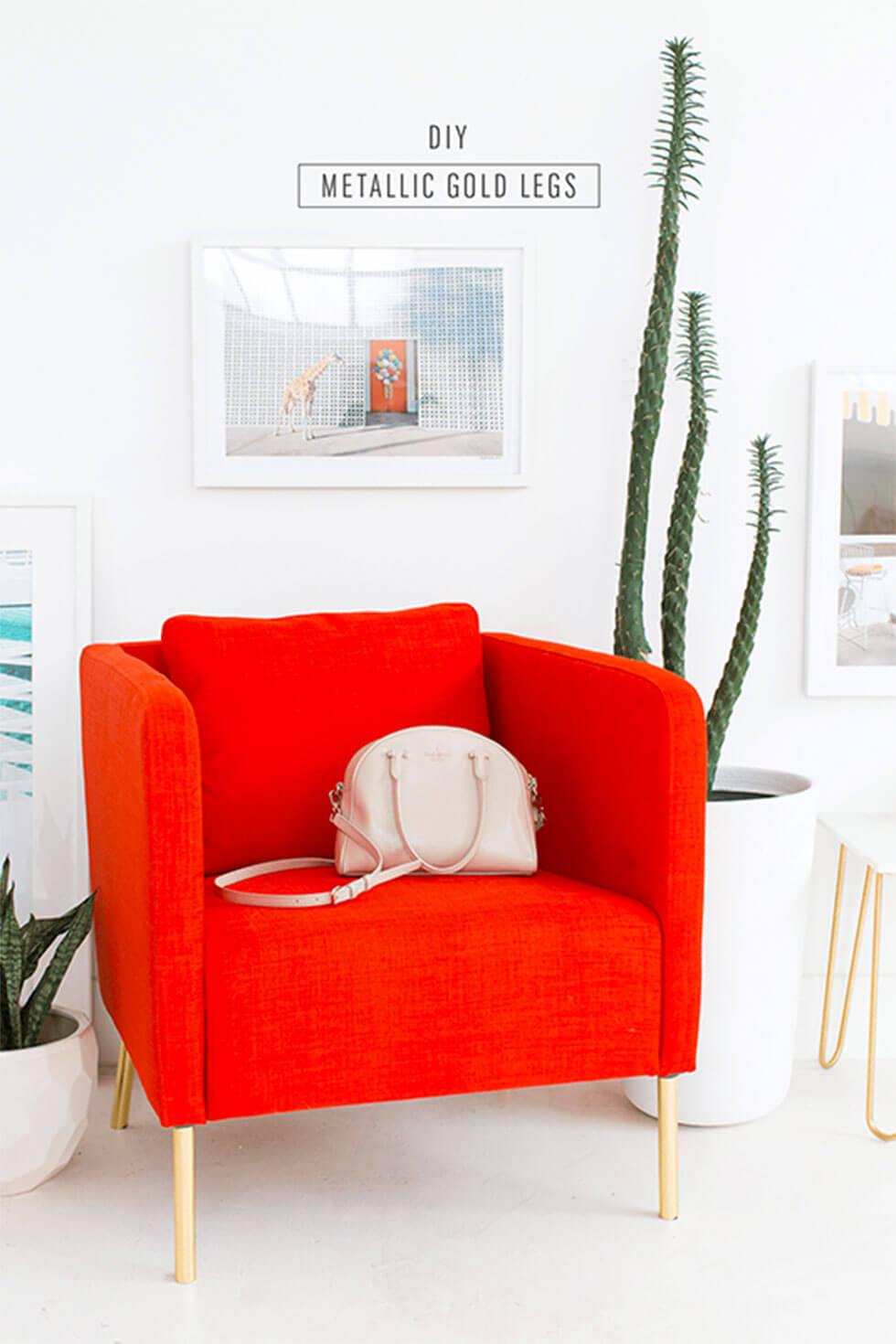 Whether you choose a red velvet sofa built on modern, minimalist lines or a bright, orange-red armchair, this can add a boost of colour to the simplest of rooms and provide effortless visual oomph.
Looking for more living room ideas? Check out our tips for styling a modern living room.
5. Go for classic with a twist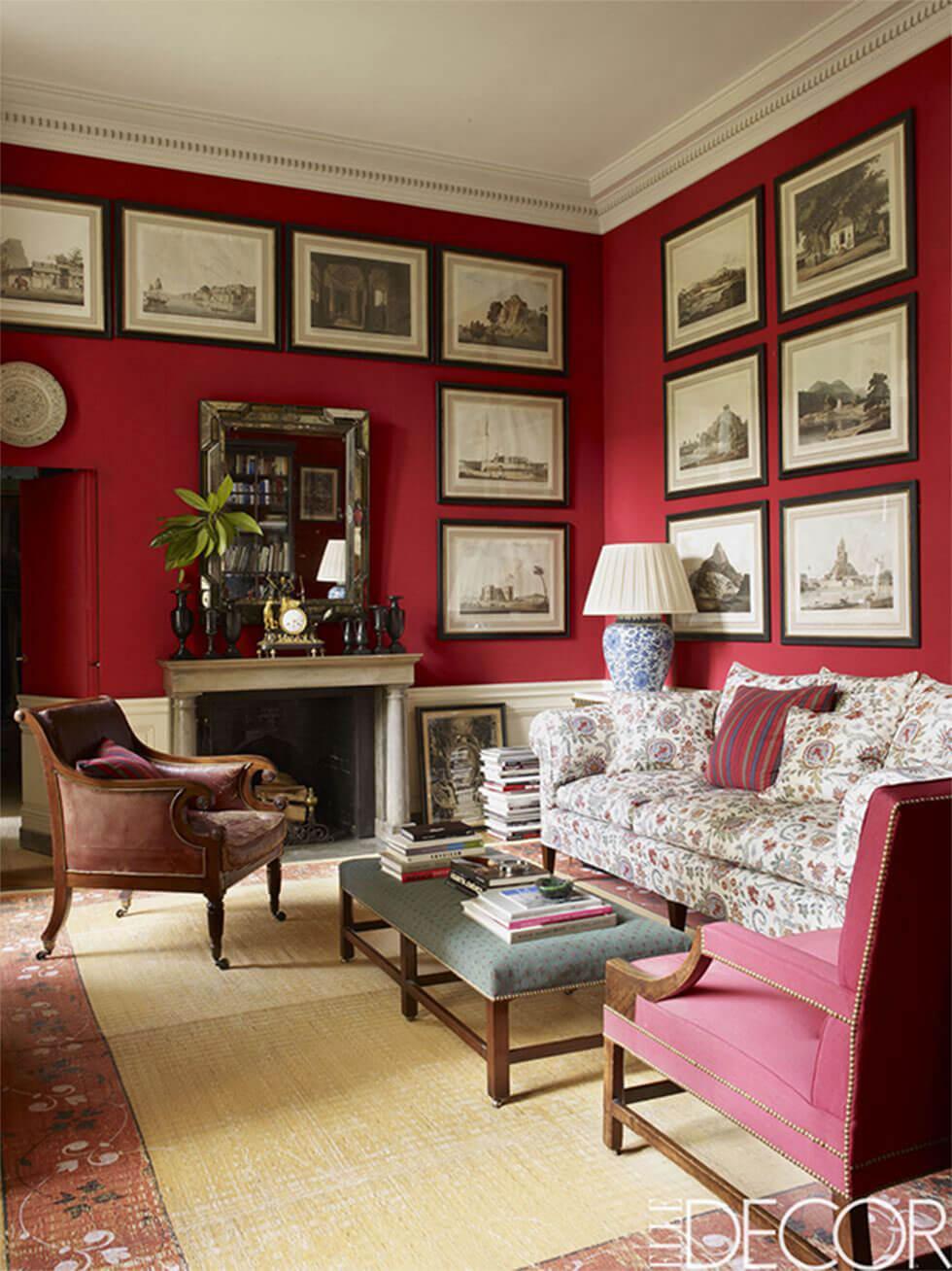 However, red isn't just for making a statement in a modern space. Deeper tones of red are great for walls in more traditional living rooms, or as textural focal points in more neutral rooms.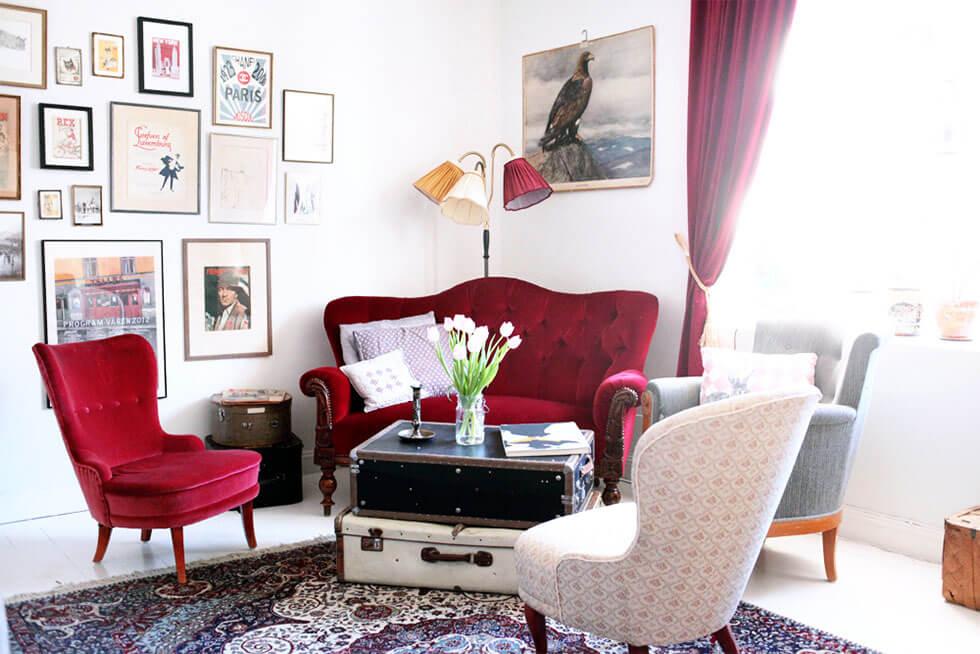 For instance, dark red walls immediately create drama in an otherwise neutral, elegant living room, while a sofa with vintage detailing such as rolled arms and a button back is given a fresh spin in red velvet.
6. Soften red's edge with natural textures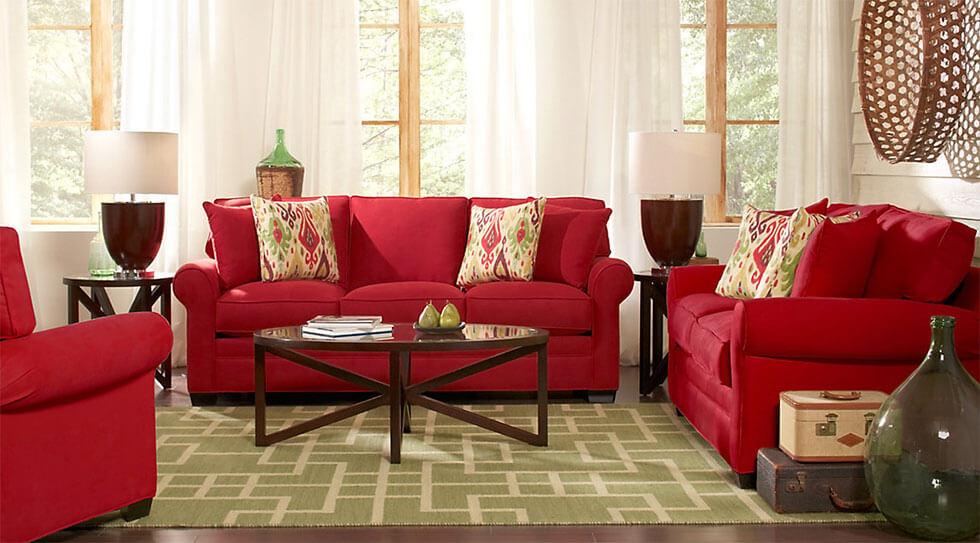 If you want to enjoy the drama and edge of red, but temper it slightly, natural tones and textures are the way to go.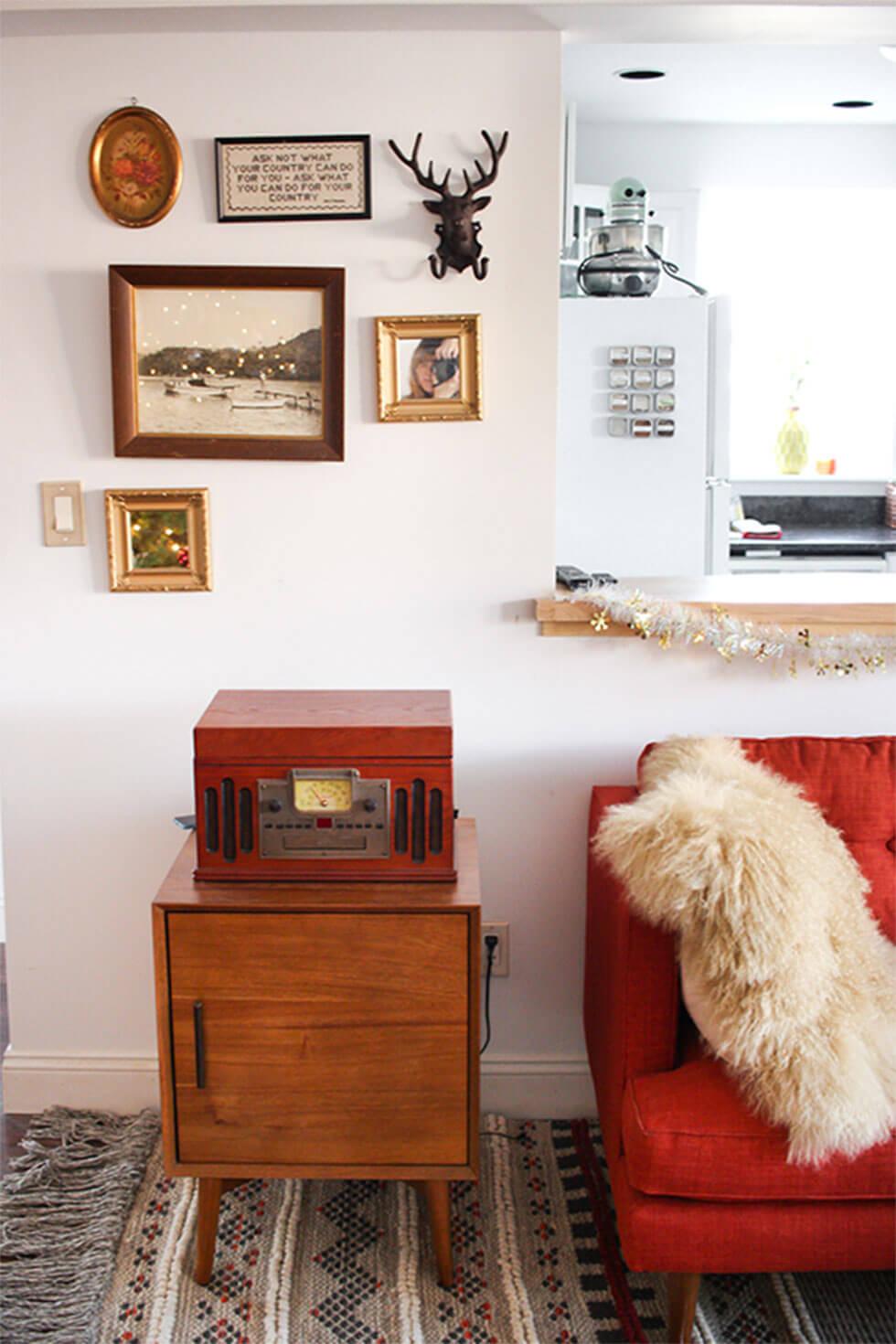 Warm wooden furniture, rattan or woven decor, and soft faux fur are just some elements that can visually break up the impact of a red room or sofa - and they add a touchable, lived-in feel too, which is always welcome in a living space.
7. Dial it down with accessories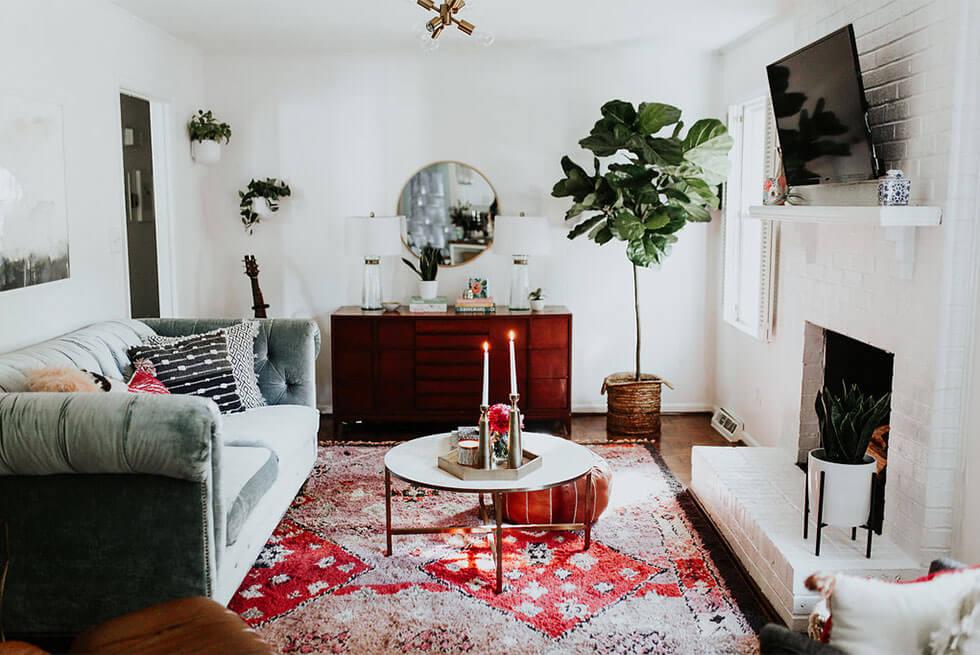 And finally, if you're not entirely convinced that red is the colour for you, it's best to try it out in small doses. Using red accessories and detailing allows you to enjoy its visual impact without overwhelming a space.
A classic red Turkish rug can add a lovely warmth and detail to your living room, while cushions and throws offer lots of space to experiment without committing to a fully red lounge.