Colour Ideas: How to style new neutrals
Enjoy a fresh update on classic tones, and work new neutrals into your home.
Neutral palettes have a reputation for being sophisticated and clean, but at times, they can also veer - we're just going to say it! - dull. But by playing with textures and finishes, as well as changing up some of the usual suspects, decorating with neutrals can result in a timeless and intriguing space.
First of all, what is a neutral shade?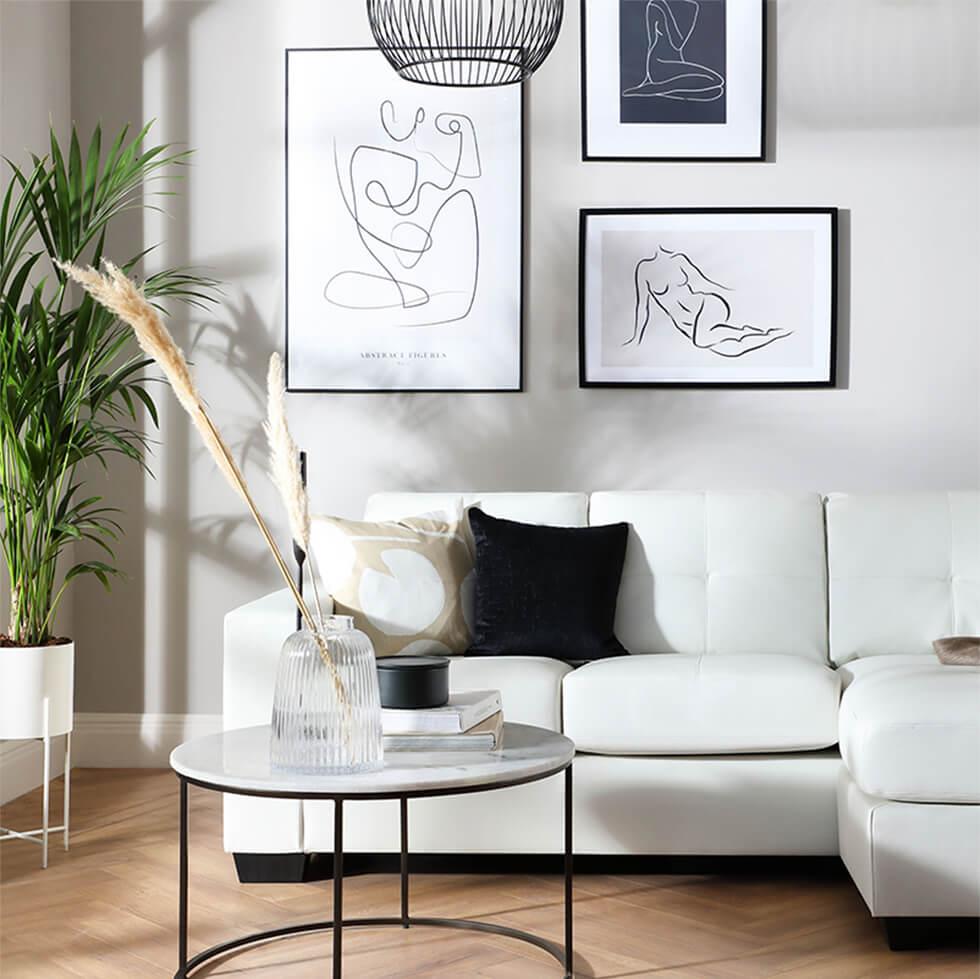 Put simply, neutral means without colour - these are the shades that aren't included on a typical colour wheel. The main tones that fall into this category are black and white, all the shades of grey in between, as well as brown and its sister, beige.
It's important to note that while neutral tones are defined by the absence of colour, most neutrals will have undertones of some kind, which can determine how they play with other elements in your room. For example, a brown with red undertones would pair beautifully with a rich wooden table, while a cooler grey might match a light pink sofa well.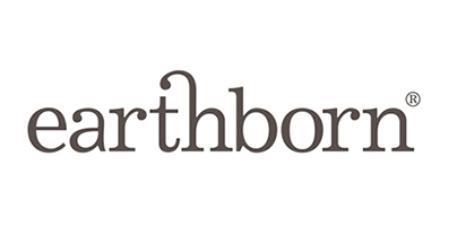 We wanted to know which neutral tones have been gaining traction, so we turned to Emily Morgan, colour expert at Earthborn Paints.
More recently we've seen a general shift towards warmer neutrals as people look to cosy up their previously grey colour schemes.
"Of our lineup, colours like Paw Print or Donkey Ride, with their earthy undertones, add a restful glow. And our new shade Crocky Road is a versatile neutral that sets off green foliage beautifully," Emily shares.
People are also turning to neutrals to rejuvenate their spaces. "Painting areas that have traditionally been white, such as ceilings and interior woodwork, in shades of beige, taupe or cream, is an innovative way of refreshing a space," advises Emily. "Off white hues like our newly launched Up Up Away, are also a highly flattering alternative, while perfectly complementing richer neutral walls."
Read on to find out how to style new neutrals in the home, and create a modern, fresh space!
1. Play up the contrast between black and white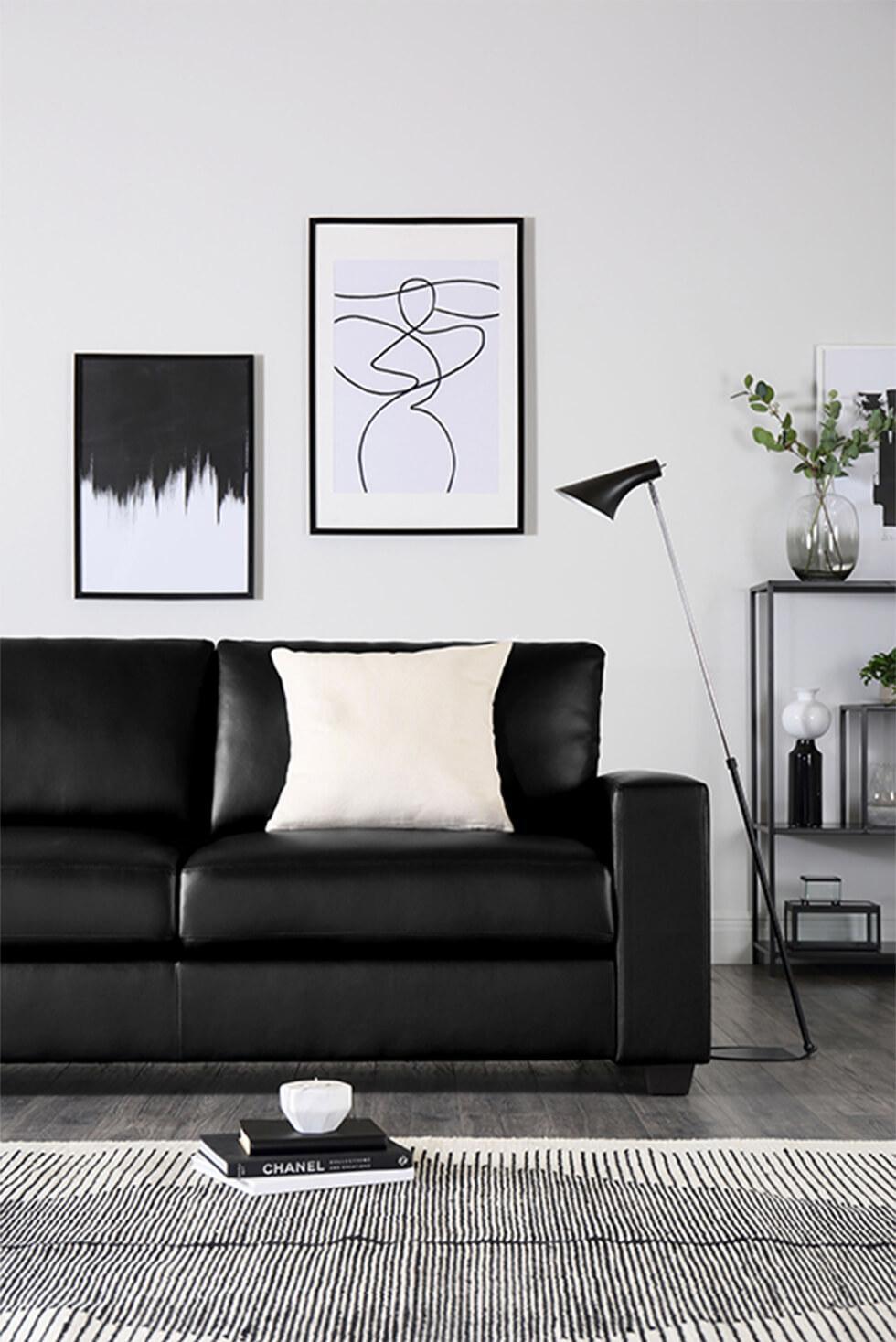 Liven up the classic pairing of black and white by heightening the contrast between the two. For instance, in this minimal living room, a white cushion pops against a tailored black sofa, and framed monochromatic art gives the space a polished look. You can also work in prints and patterns by experimenting with rugs and throws.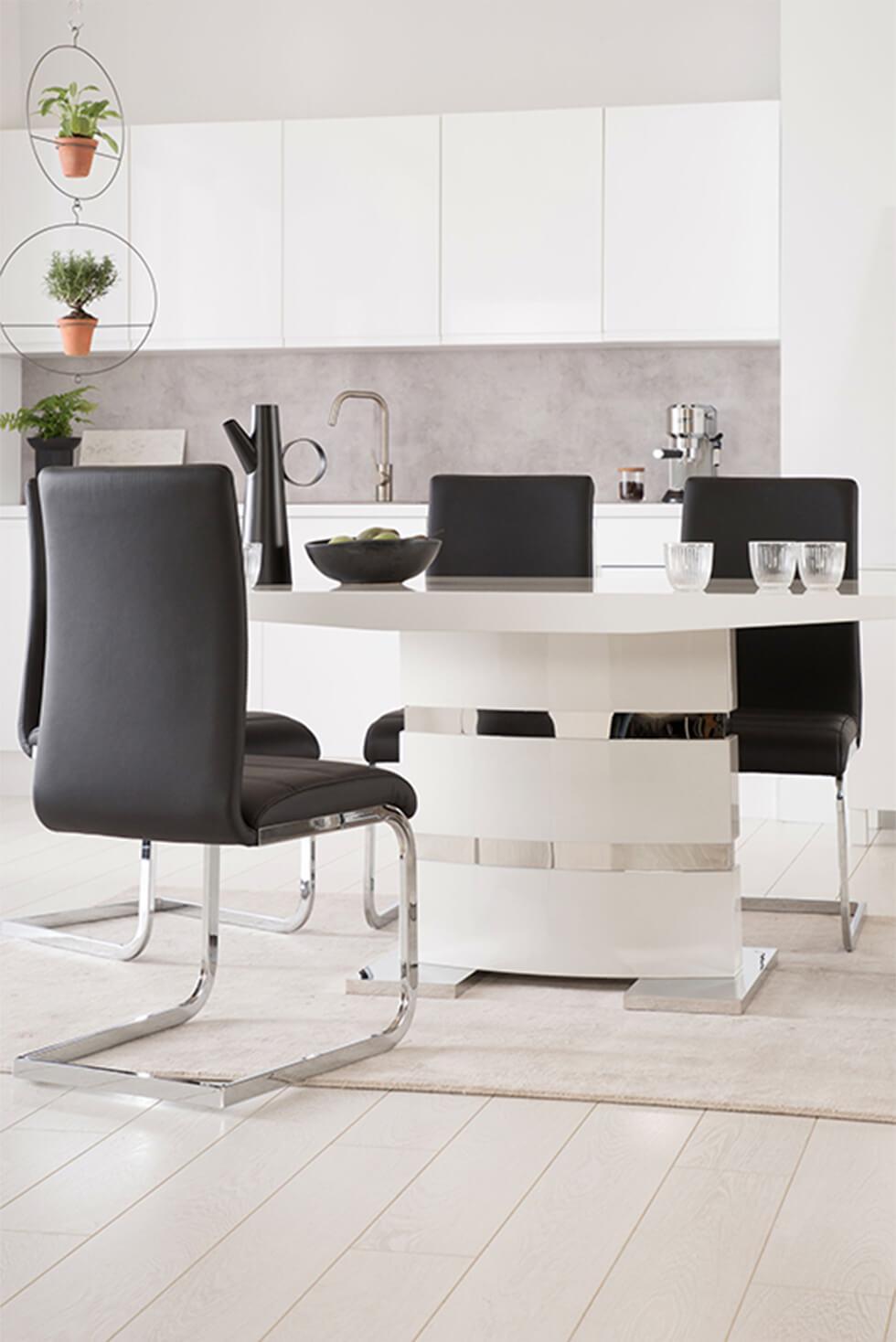 On top of that, black and white allows you to play with different finishes for a visually rich, sophisticated feel. Here, a glossy white dining table adds shine and punch, while black leather chairs anchor the room - and a sleek chrome finish ties it all together!
2. Layer in textures with grey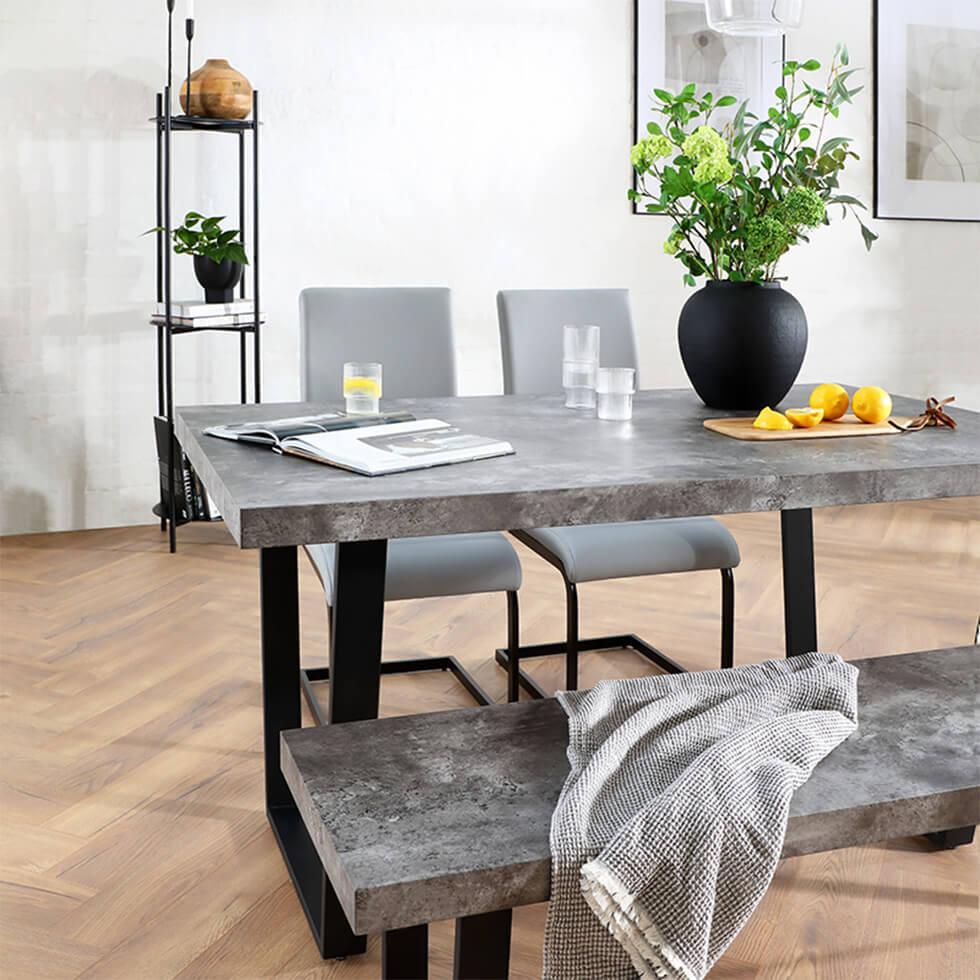 To explore a new take on grey, layer in different hues and textures. A concrete table and bench is a fresh way to use grey in a dining room setting, especially with matching leather chairs to create a monochrome room. And for a nod to Pantone's Colour of the Year 2021, Ultimate Gray and Illuminating, add pops of yellow for some brightness!
3. Go warm with brown and beige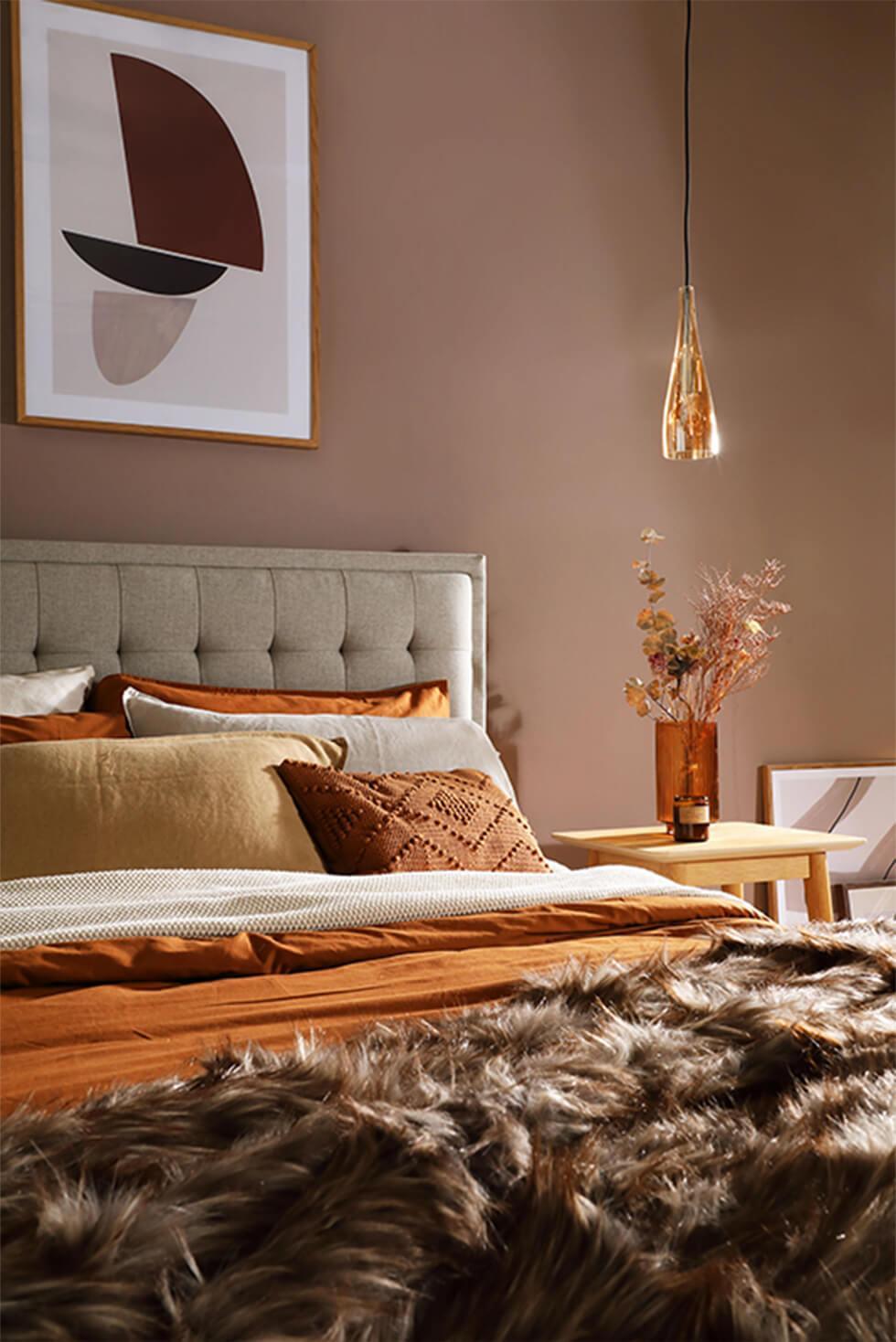 Next up, brown and beige tones offer a warm, earthy entry into the world of neutrals. While these colours have been popular for years, they've seen a resurgence recently - reflected in Dulux's choice for its Colour of the Year 2021, Brave Ground.
Here, a soft brown wall and cosy beige bed provide a clean backdrop for this glamorous bedroom. Bronze lighting, amber glass vases and artwork all build on that base for a glossy, warm-toned bedroom that has lots of character, while also feeling lived-in and restful.
4. Embrace the versatility of greige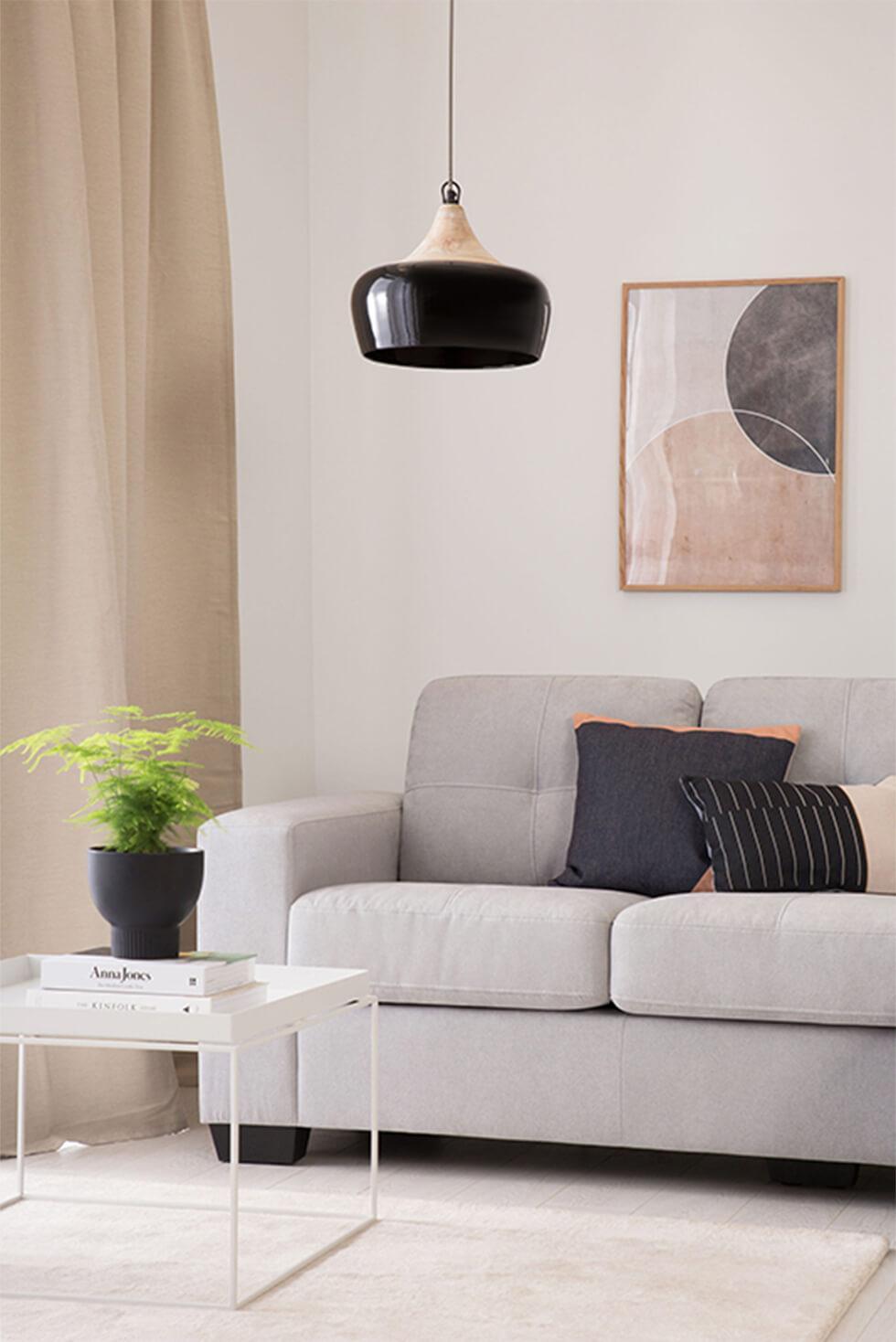 Finally if you enjoy grey's cool feel but also want a hint of the warmth and cosiness of beige - consider greige, a hybrid between the two. Use it in a tonal room to allow its sophistication to really shine - for instance, a dove grey sofa in a greige room partnered with gentle pops of warm pink tones, is a timeless, yet fresh look.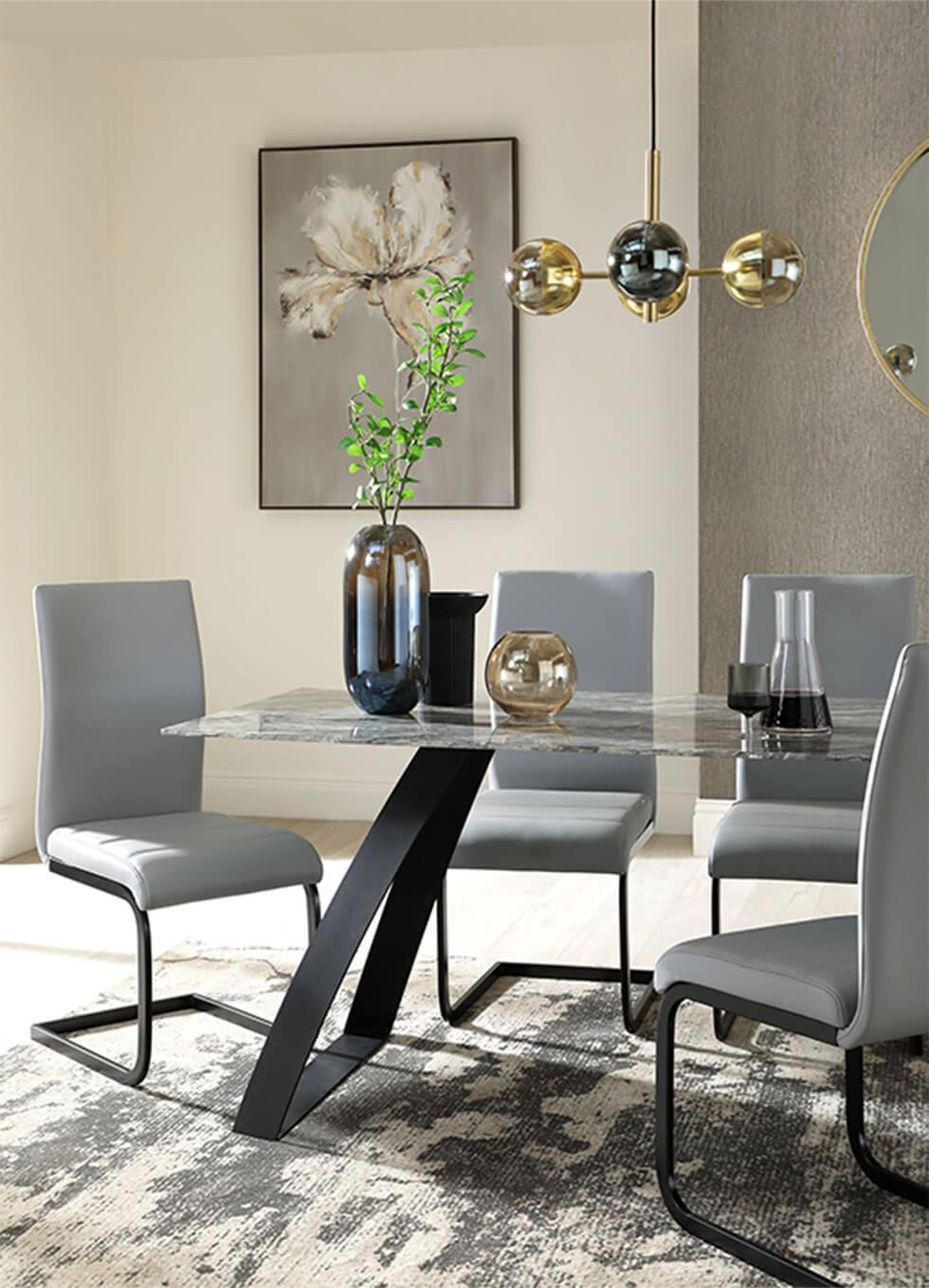 And play up the balance between cool and warm further by extending it to other elements in the room. A grey marble dining set with warm, gold accessories offers an intriguing, elegant update for the dining space.