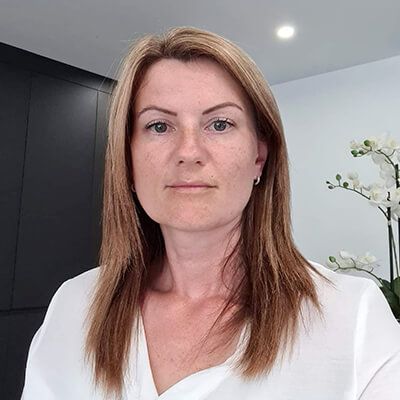 Creating a fresh and modern home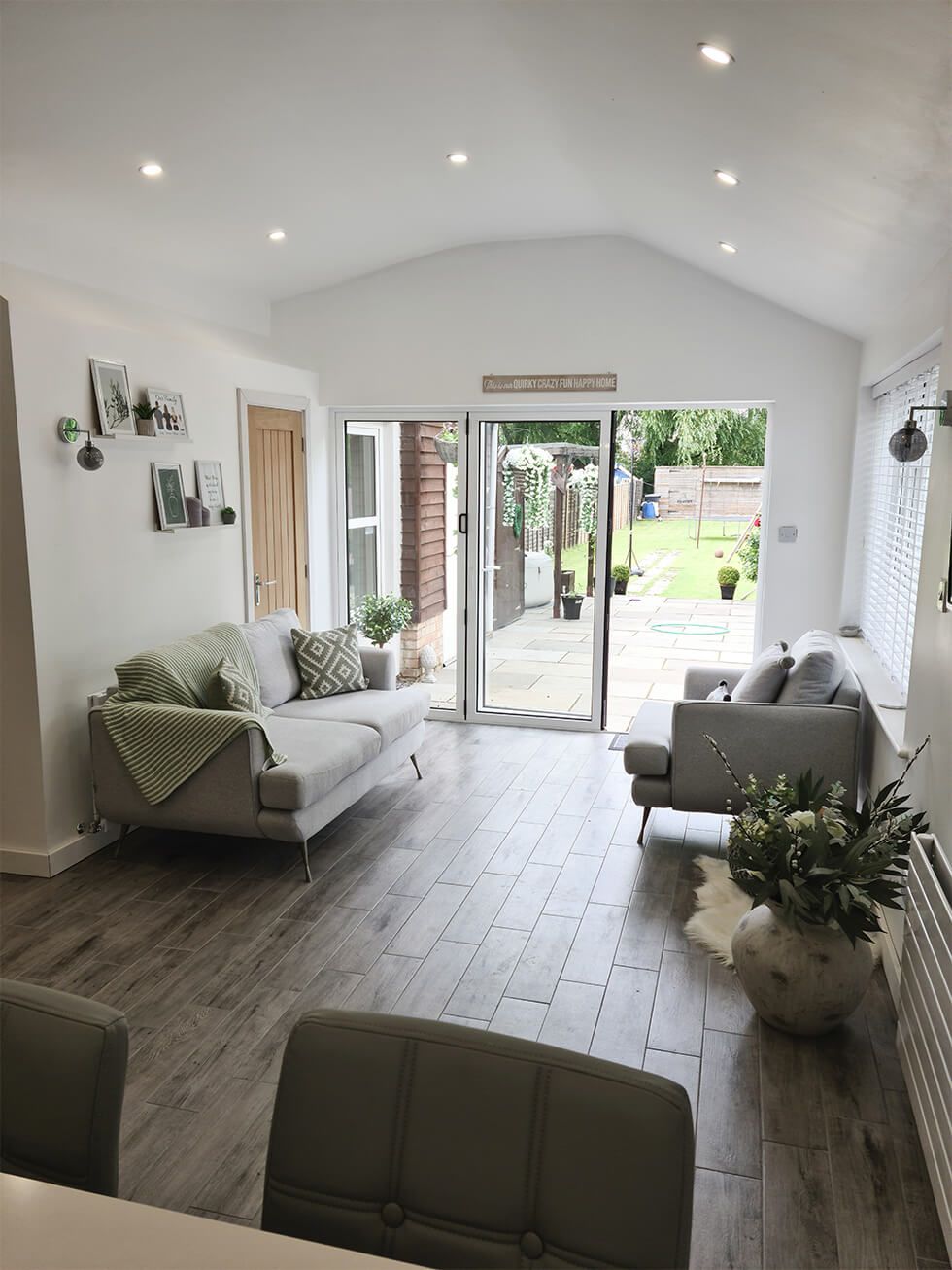 Inspired by sleek and modern design, Emma Pacey and her family set out to transform their home into a contemporary living space.
After three years of renovating, they are now enjoying their chic and trendy home updates. Taking inspiration from stylish Instagram and Pinterest interior decorating accounts, her home is now filled with lots of natural light and features clean white and grey finishes. "I wanted lots of white, grey charcoal colours throughout my home," she explains. "I also love the white walls which make the space so fresh and bright."
Embracing open plan living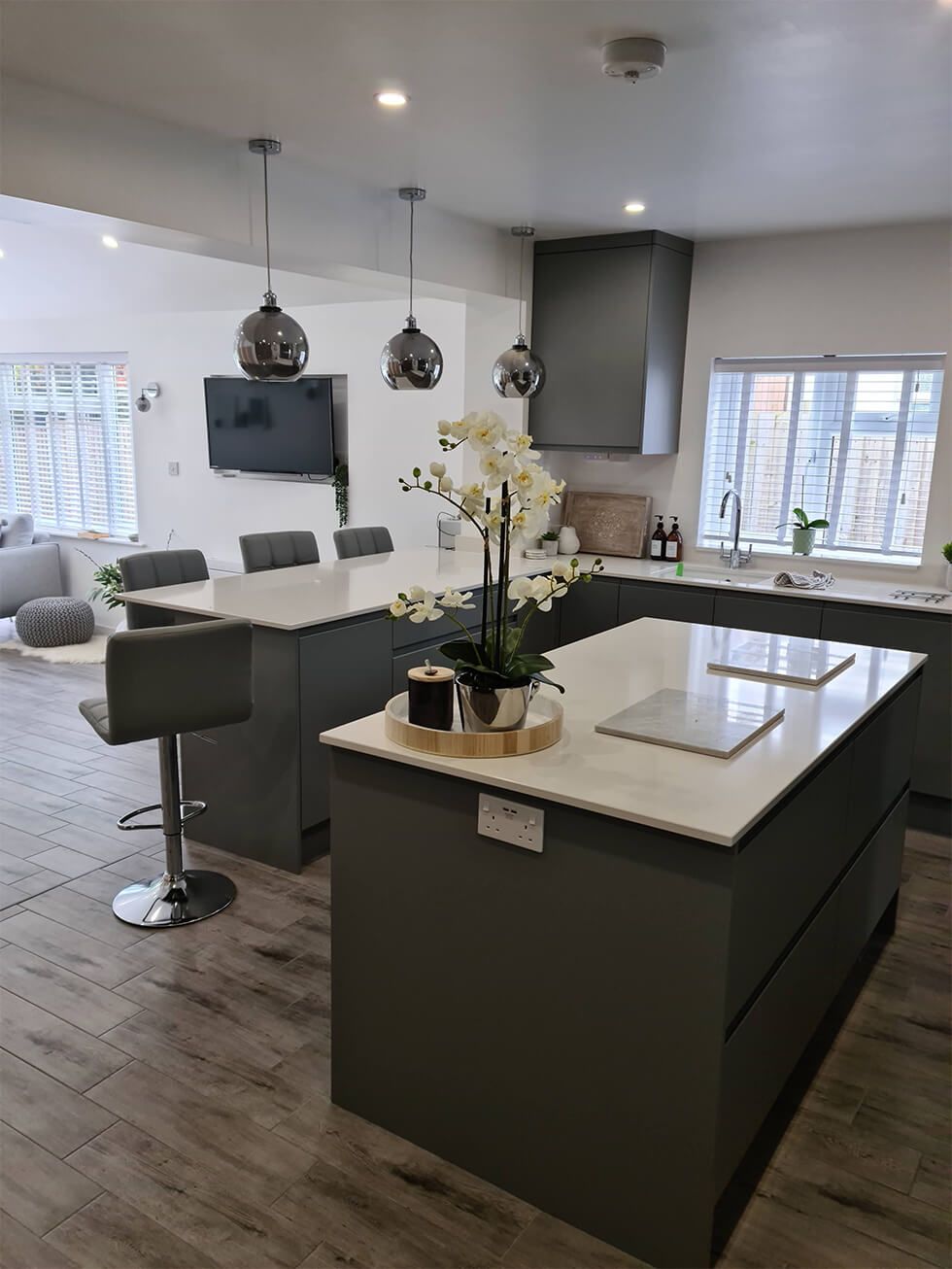 Since Emma's old kitchen had a separate conservatory that was underused, she decided to turn the space into an open-plan kitchen-diner and living room that seamlessly flows into her garden.
"We're so happy with the kitchen-diner as it brings the family together and it's so social," she says. "Having lots of light was important to me so we now have white walls and big windows. And with the white granite worktops and spotlights, the light bounces around."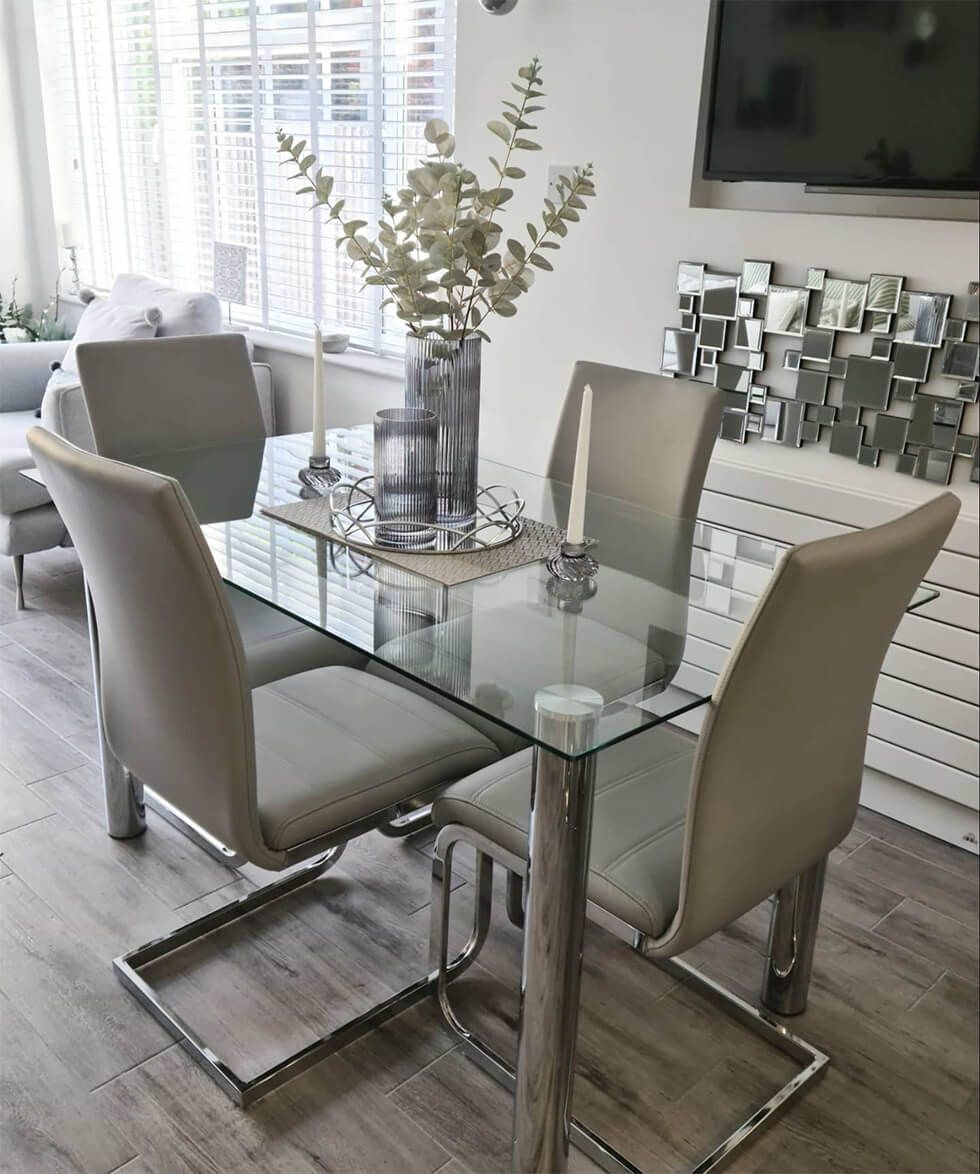 With this stylish update, Emma's contemporary kitchen now opens into her equally slick dining area which features our Lunar dining table with Perth grey velvet chairs. The Lunar's sophisticated glass and chrome aesthetic fits right into her space.
"We wanted a glass table so we could see the floor and not close the space in," she explains. "It's the perfect shape and style with its sleek and sumptuous finish. The chairs are also the style I wanted, they are so comfy and a perfect shade of grey."
Keeping the kitchen pantry organised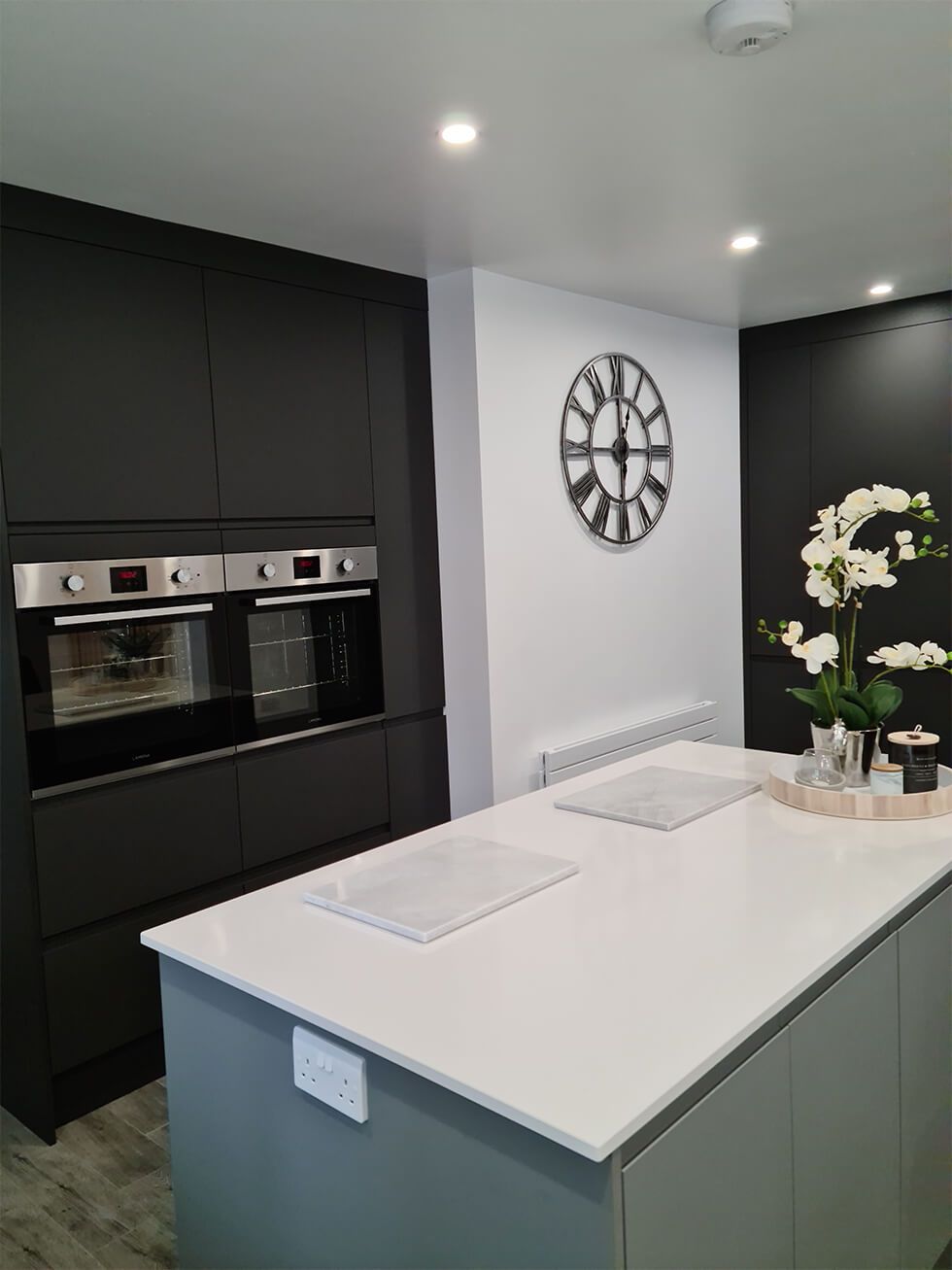 Living with family makes it easy for clutter to pile up so Emma makes organisation a priority. With that in mind, she incorporated top to bottom cupboards as part of her Instagram-worthy kitchen pantry design.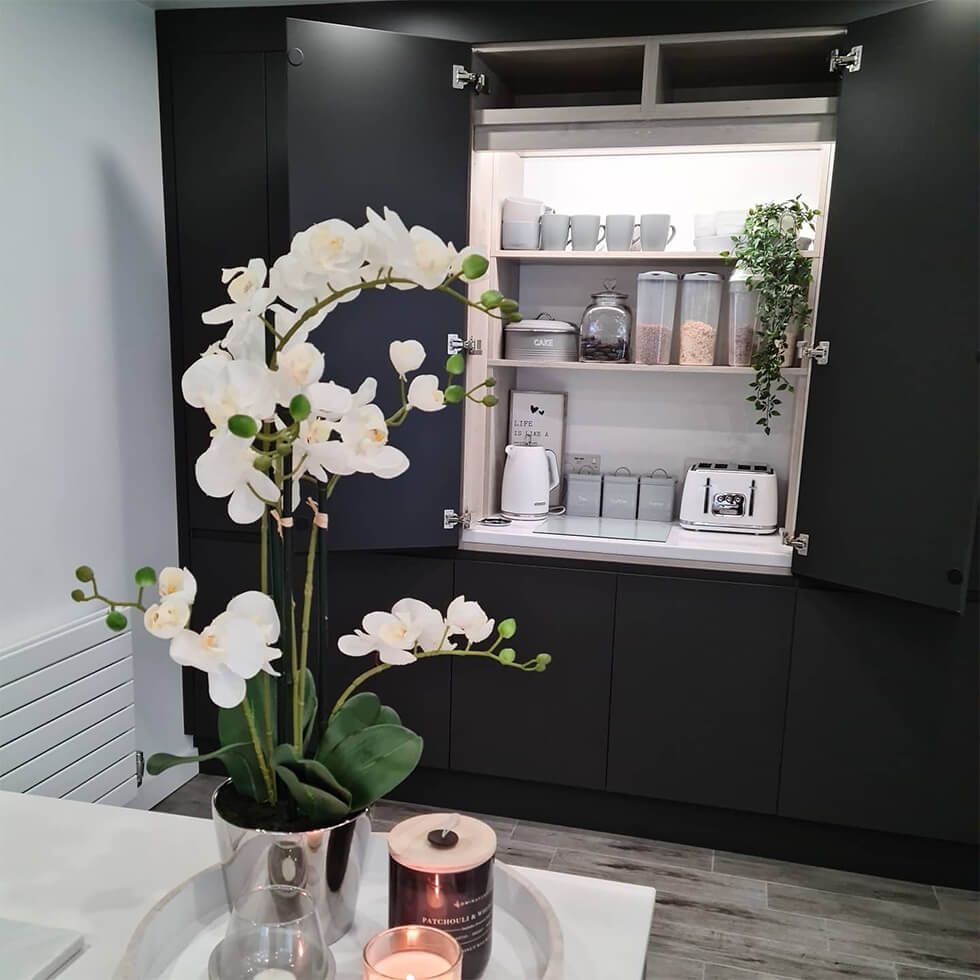 Her matt-style monochrome cupboards keep everything hidden while fully utilising storage space. One important feature is Emma's built-in breakfast cupboard. "My breakfast cupboard is designed so that the toaster, kettle and tea area can be shut away so as not to take up valuable workspace," she explains.
Softening a grey space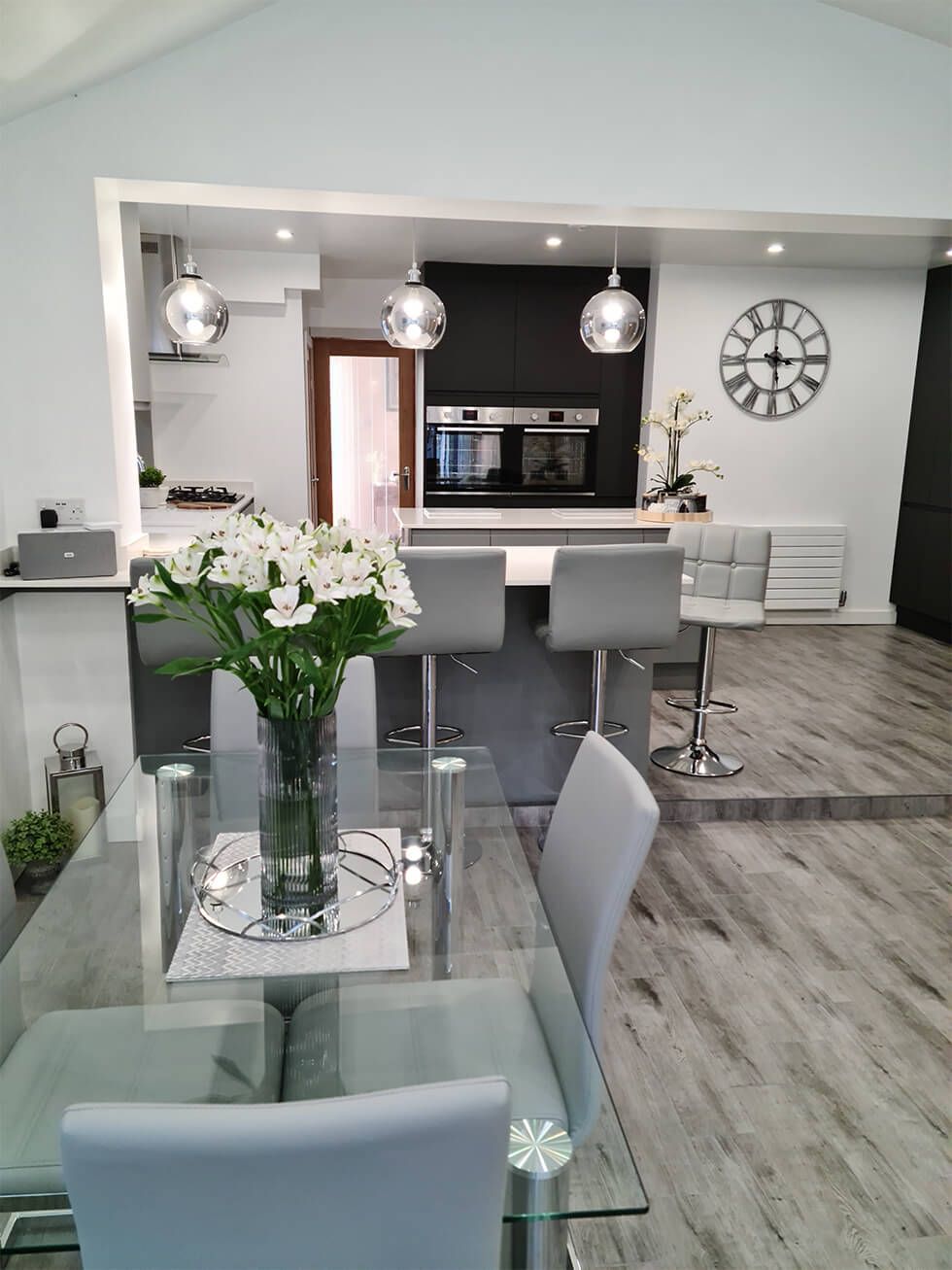 With a contemporary grey and metallic colour scheme throughout her home, Emma uses greenery and flowers to soften the space. Sage green, faux flowers and stems such as eucalyptus are some of her favourite picks.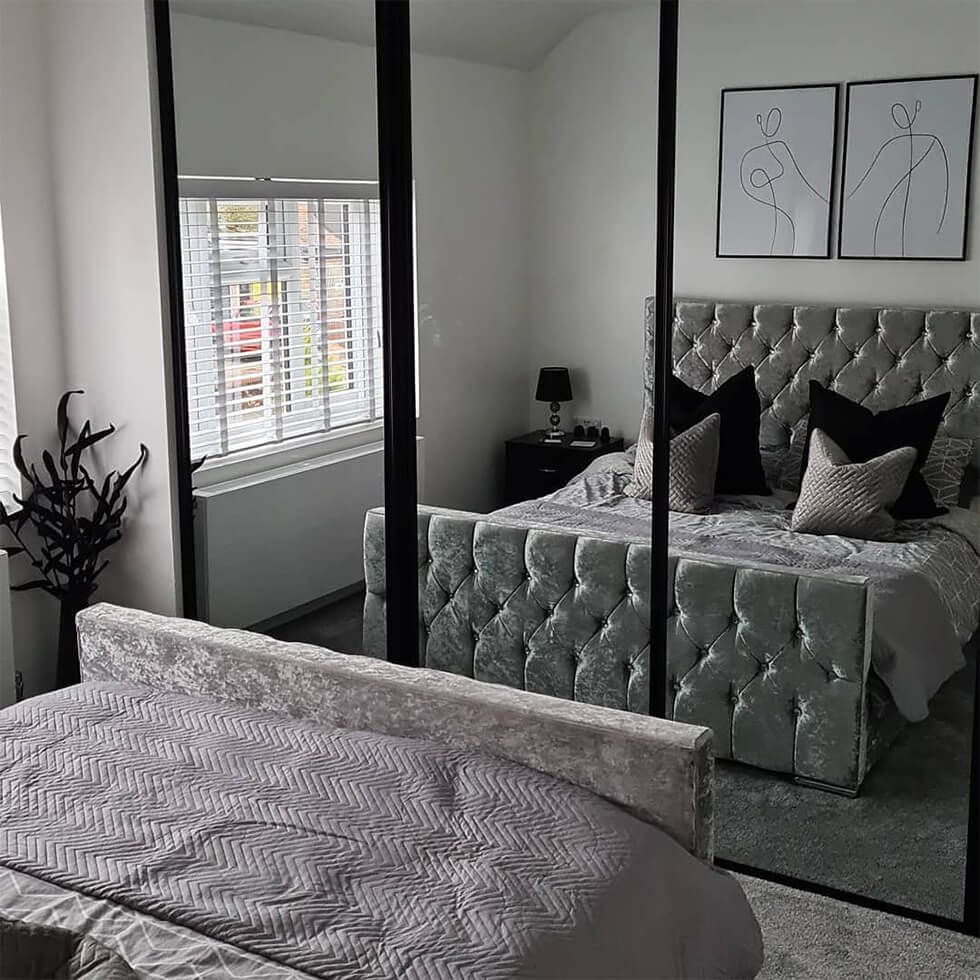 In her bedroom, balance is key in achieving a cosy yet modern feel. She complements her grey velvet bed with white walls and a shiny mirrored wardrobe. And for a chic contemporary statement, she has abstract wall art to match the neutral palette.
Shop The Look