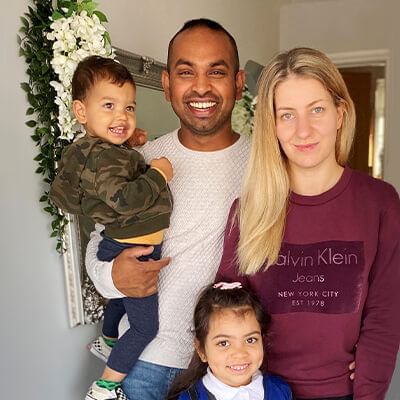 Magdalena Bandara
@bandarahome
Administrator living in Bedfordshire
Jazzing up a neutral dining area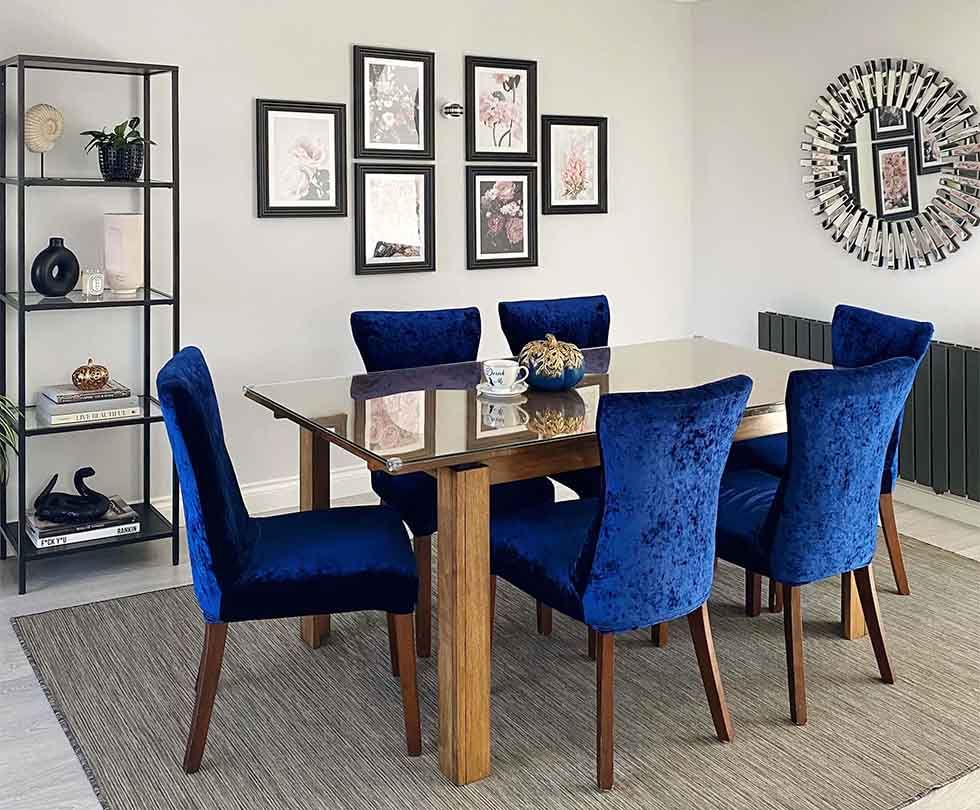 Describing her space as 'simple and elegant', Magdalena's (Maggie for short) home is a study in how to jazz up neutral style.
Her open plan dining room starts off with a grey base and is zoned off from her kitchen area with a rug. Pops of blue from the dining chairs brighten up the room while our Bali dining table grounds the space amidst black accents and sparkly touches.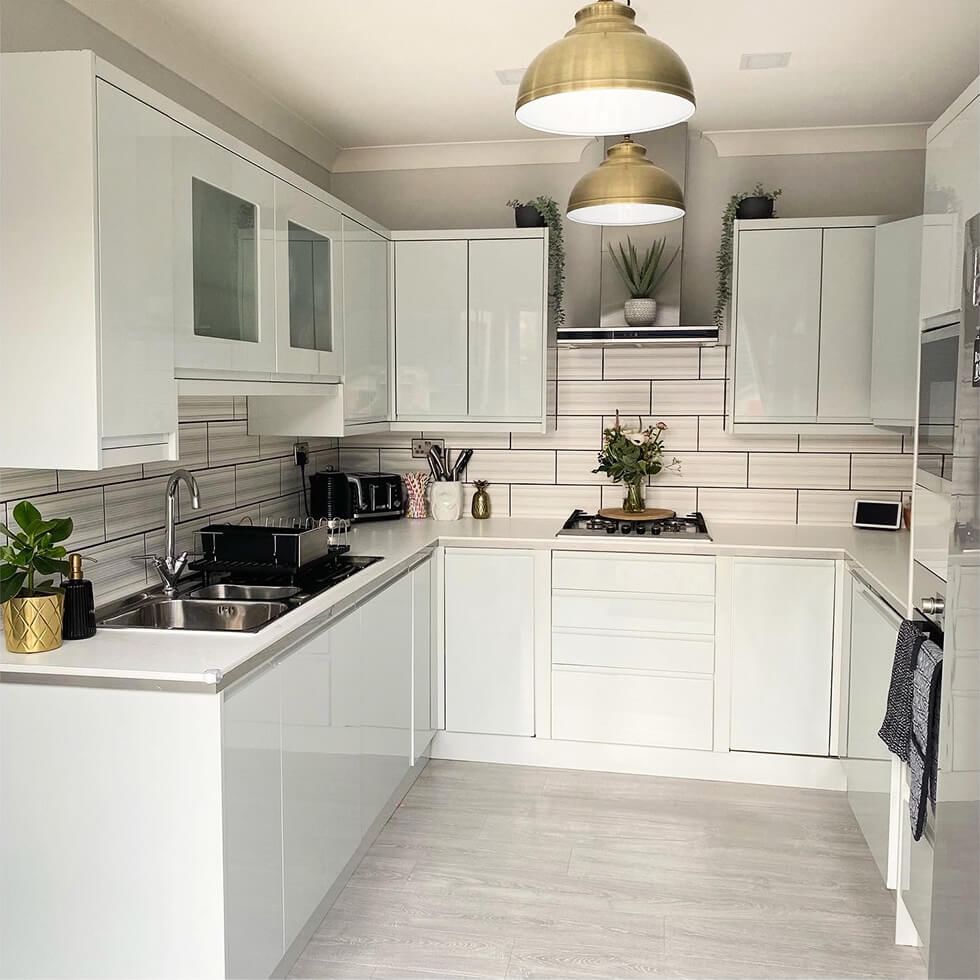 Meanwhile, Maggie prioritises clean lines and contemporary finishes in the kitchen with a white, modern space. As she shares her home with her husband Rusiru and two young children, organisation is key in maintaining a tidy, well-organised kitchen.
Adding modern touches to the living room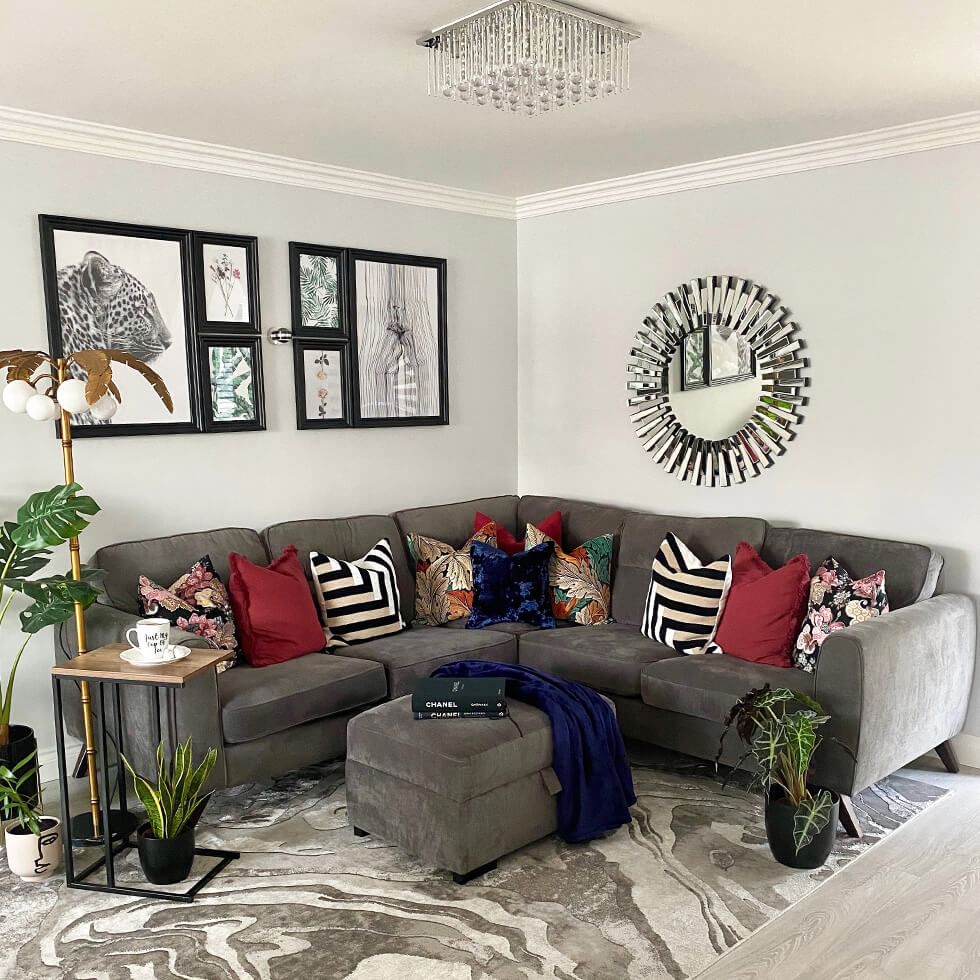 Maggie's living room takes on the same concept as her dining room with a calming grey backdrop. Despite keeping to the same colour palette, the space doesn't feel one-dimensional as she plays with texture, by layering the room with cosy fabrics, black accents and greenery. To update her space, she switches up her cushion covers whenever she feels like it.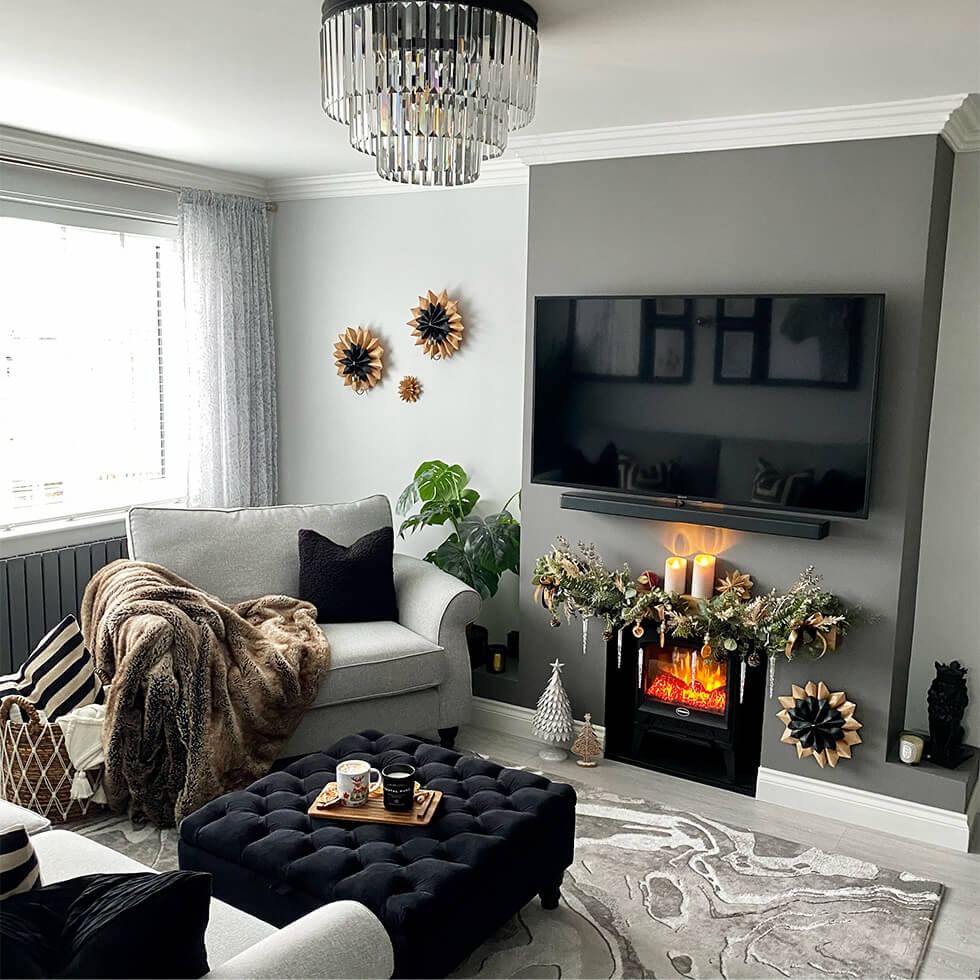 For her lounge, she chose a dark, sophisticated neutral palette with black accents which match her chic fireplace and TV. The black accents don't feel too overwhelming and instead give it a cosy, modern edge thanks to the soft velvety textures and natural lighting.
Giving the bedroom a vintage-inspired look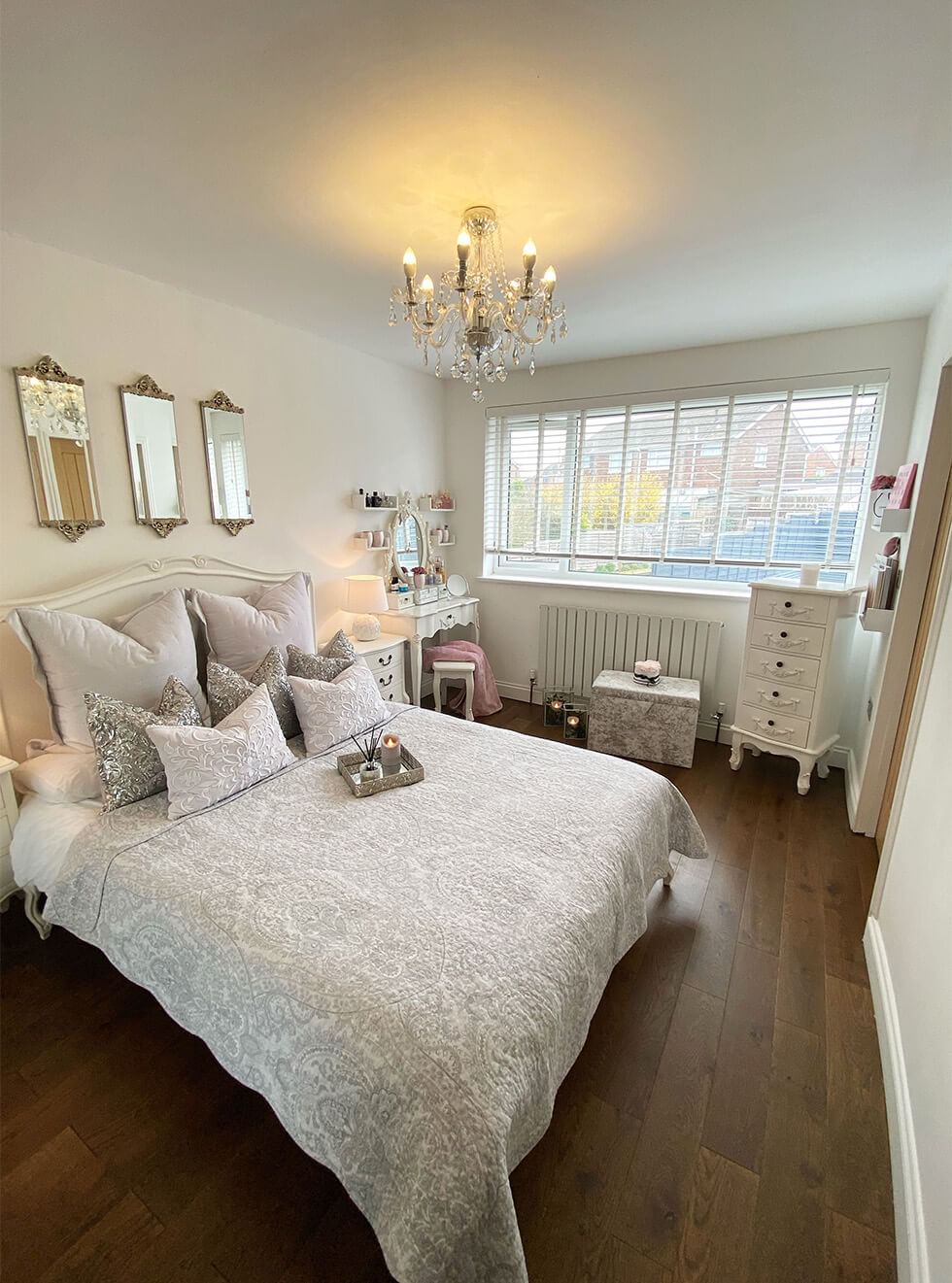 Maggie and her husband went for the classic and elegant route when decorating her bedroom. Vintage-inspired finishes feature throughout such as a French-style bed headboard and glamorous chandelier. She complements these accents with tasteful bedding and a gorgeous dressing area.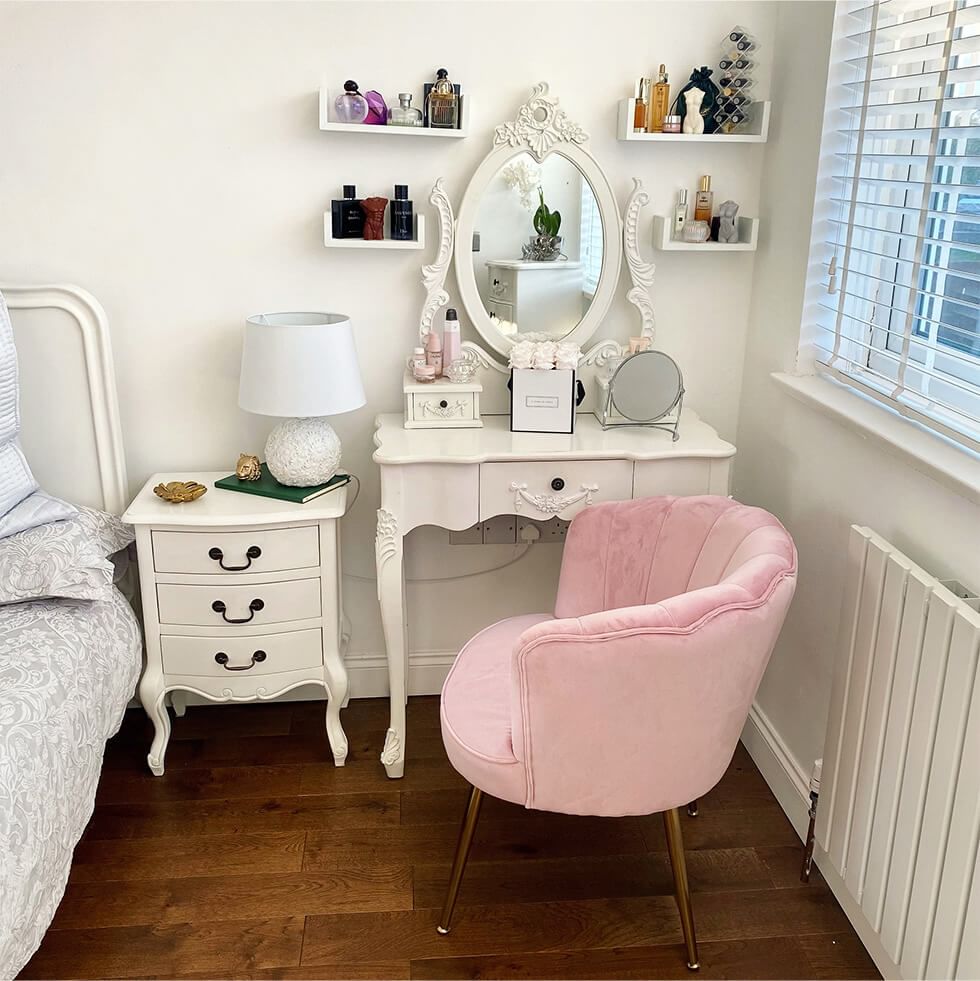 Her dressing table is the place she spends some much-needed me time and where she now regularly finds her daughter playing dress up. We can totally see why, with its classic yet whimsical aesthetic.
Bringing fun and play to the kids' bedroom
One space that is far from neutral in Maggie's home is the bedroom her two children share. Playful and dreamy are the main themes here with patterned wallpaper and lots of soft toys sprinkled throughout.
For her eldest daughter's section of the room, rainbow prints and princesses are the way to go as she can play make-believe to her heart's content. Maggie has also recently upgraded her daughter's bed with a dramatic flower-shaped rattan headboard. It's not just an Instagram-worthy addition, but fits right in with the playfulness of the room.
Shop The Look