7 rental decor tips to make a space your own
Adding personal style to a rental can be tricky when you can't make permanent changes. But with these creative hacks - and some tips from a savvy renter - you can transform your home and keep up to date with the latest trends.
1. Bring in soft furnishings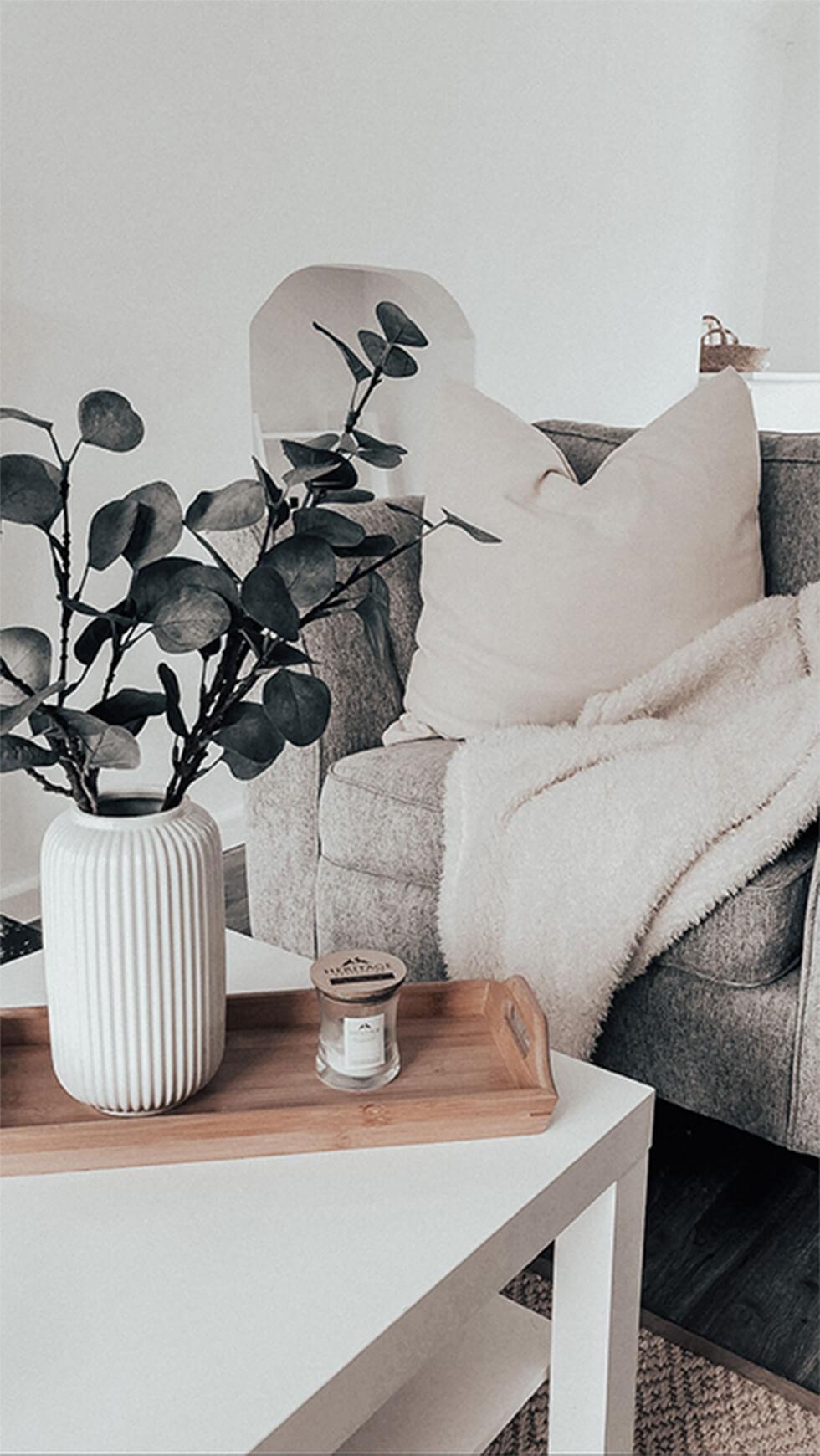 For the quickest way to create a homely space - use pillows and throws, as stylish renter Rhianna from The Lomas Home has done here.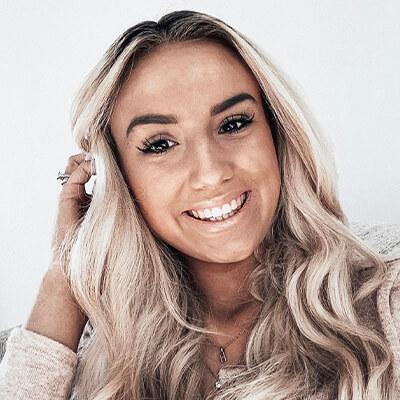 Rhianna Lomas
@the_lomas_home
Personal Assistant at NHS and first home renter in South Yorkshire
Accessories and soft furnishings instantly add a cosy feel and are very versatile too. You can move them around the home to create different looks and to add warmth and style where you need it.
Invest in your soft furnishings like cushions and blankets as you can take these to your next home.
2. Use free standing shelves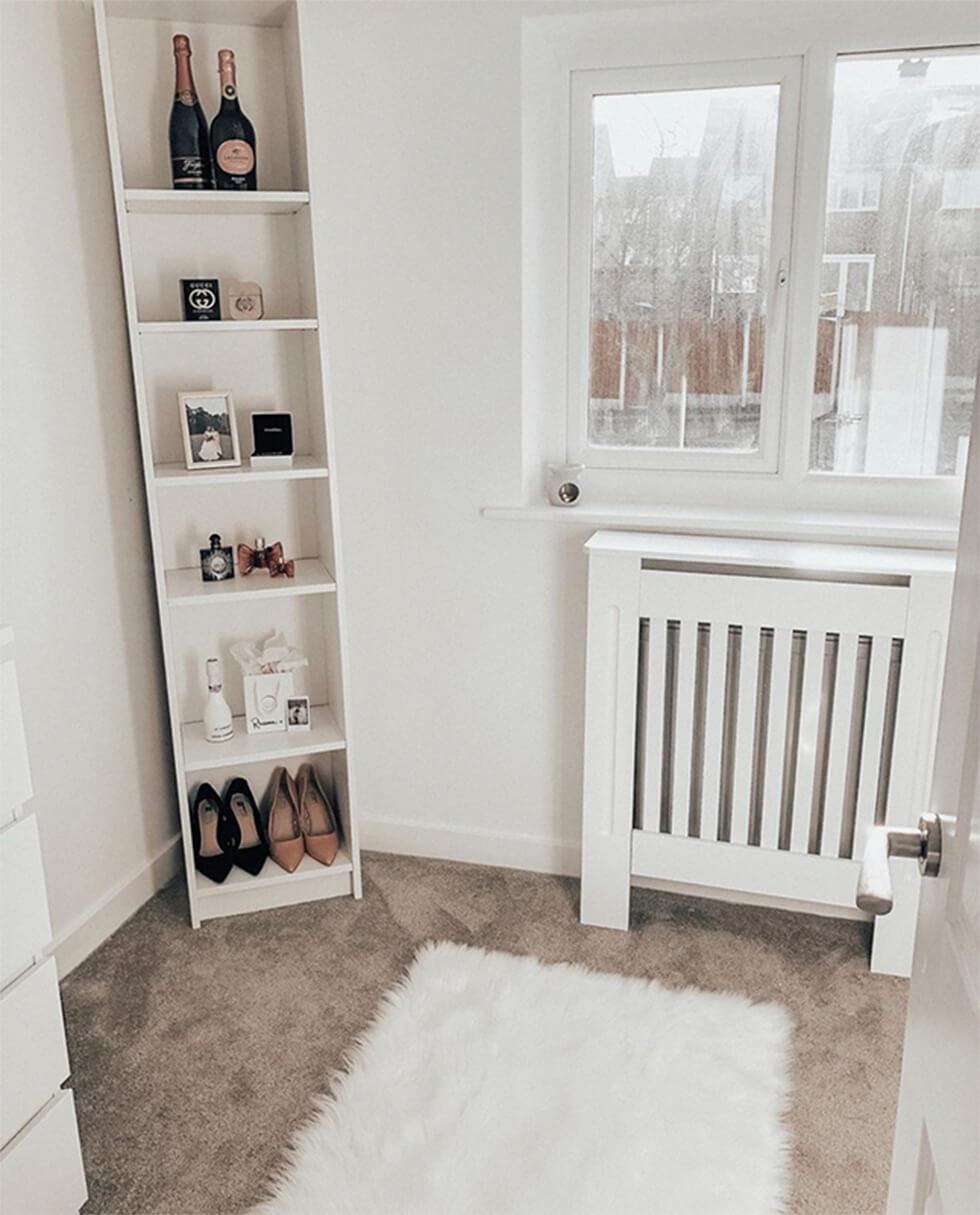 Another easy tip that Rhianna recommends is to use free standing shelves to bring style and personality into a room. They are a renter's dream: no installation required but they add a lot of sophistication and functionality.
Shelves mean more room to display decor, and especially as we see in Rhianna's home, can bring a lot to a small corner.
3. Display pictures on ledges and mantelpieces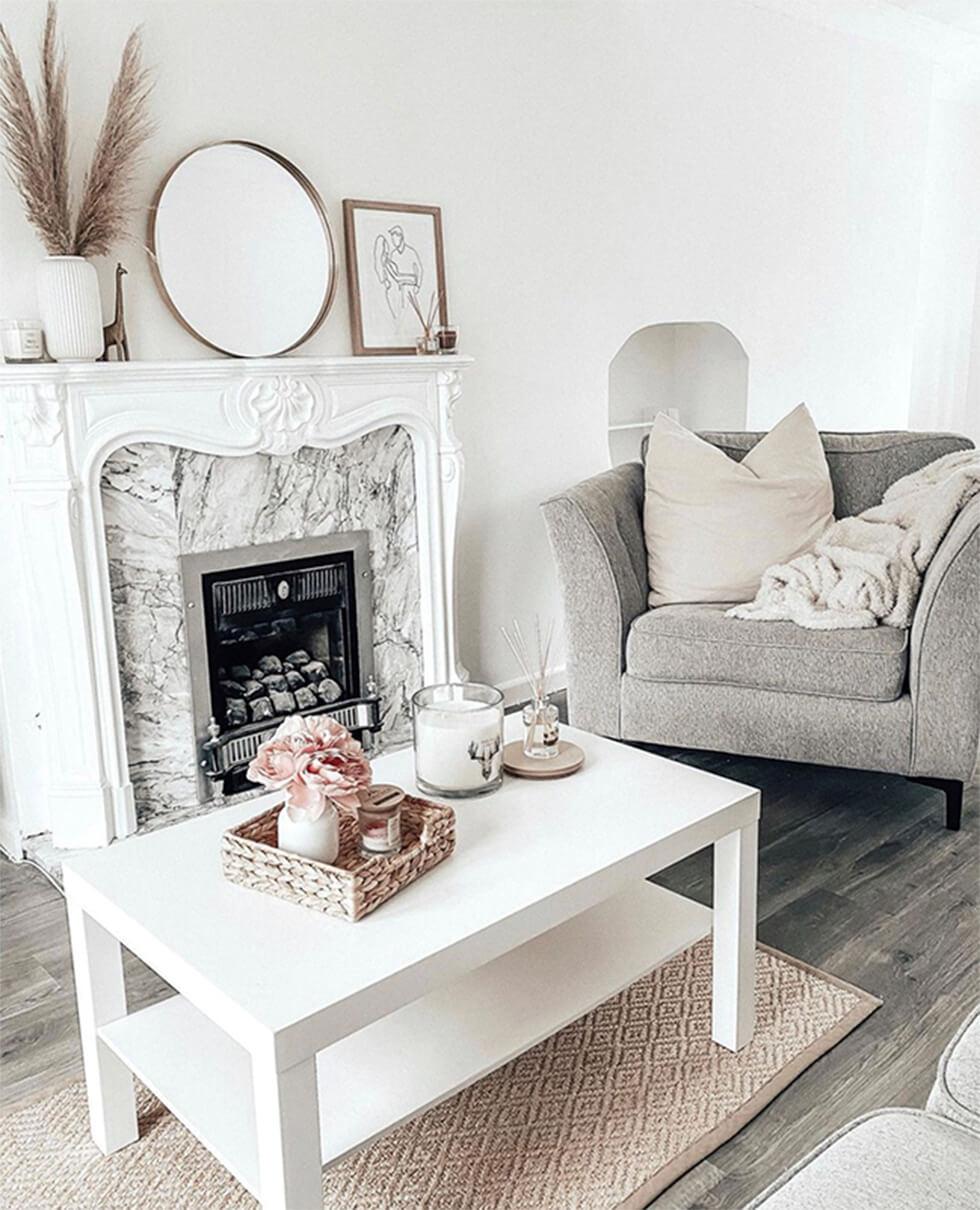 Use framed pictures and artwork to personalise your rental home. Display them on shelves, ledges and mantelpieces - as Rhianna shows here.
Faux and real flowers brighten up any space, my favourites are eucalyptus and pampas grass.
Play with frames in various sizes and styles to create contrast. You could also add sculptures from your travels, or candles for a warm touch. The beauty of this approach is its casual, low-key appeal - perfect for a welcoming home.
4. Create a gallery wall (without using nails!)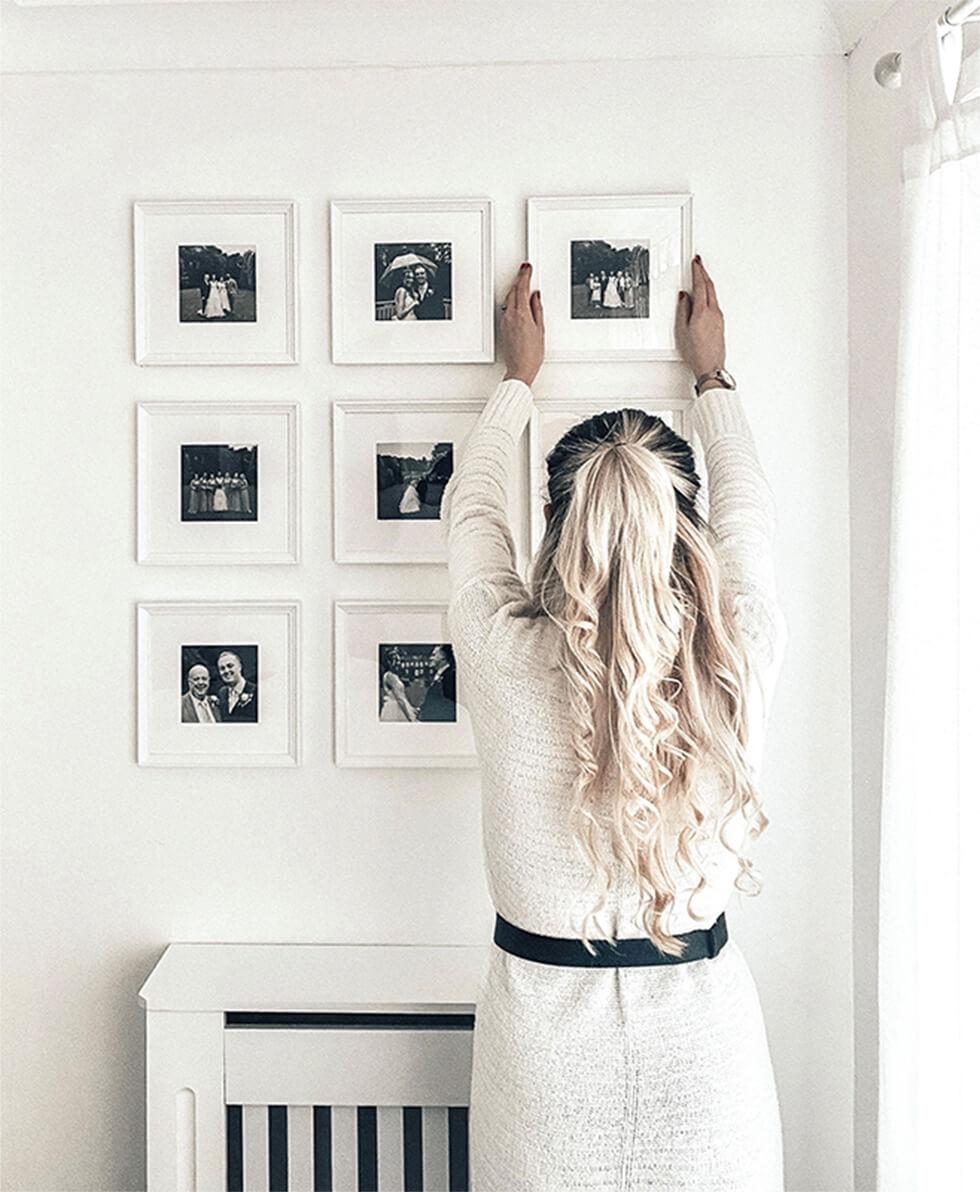 One of the biggest questions when it comes to decorating rentals is: how do I hang artwork up without nails and without damaging the walls? The great thing is, there are so many different options.
Command strips are your best friend for putting pictures on the wall as they don't leave a mark.
Mounting art and pictures with velcro, for instance, will keep everything in place and allow you to style a gallery wall with your favourites. And for an even simpler approach, consider washi tape which will add decorative 'frames', and come off easily!
5. Upgrade to lighting that stands out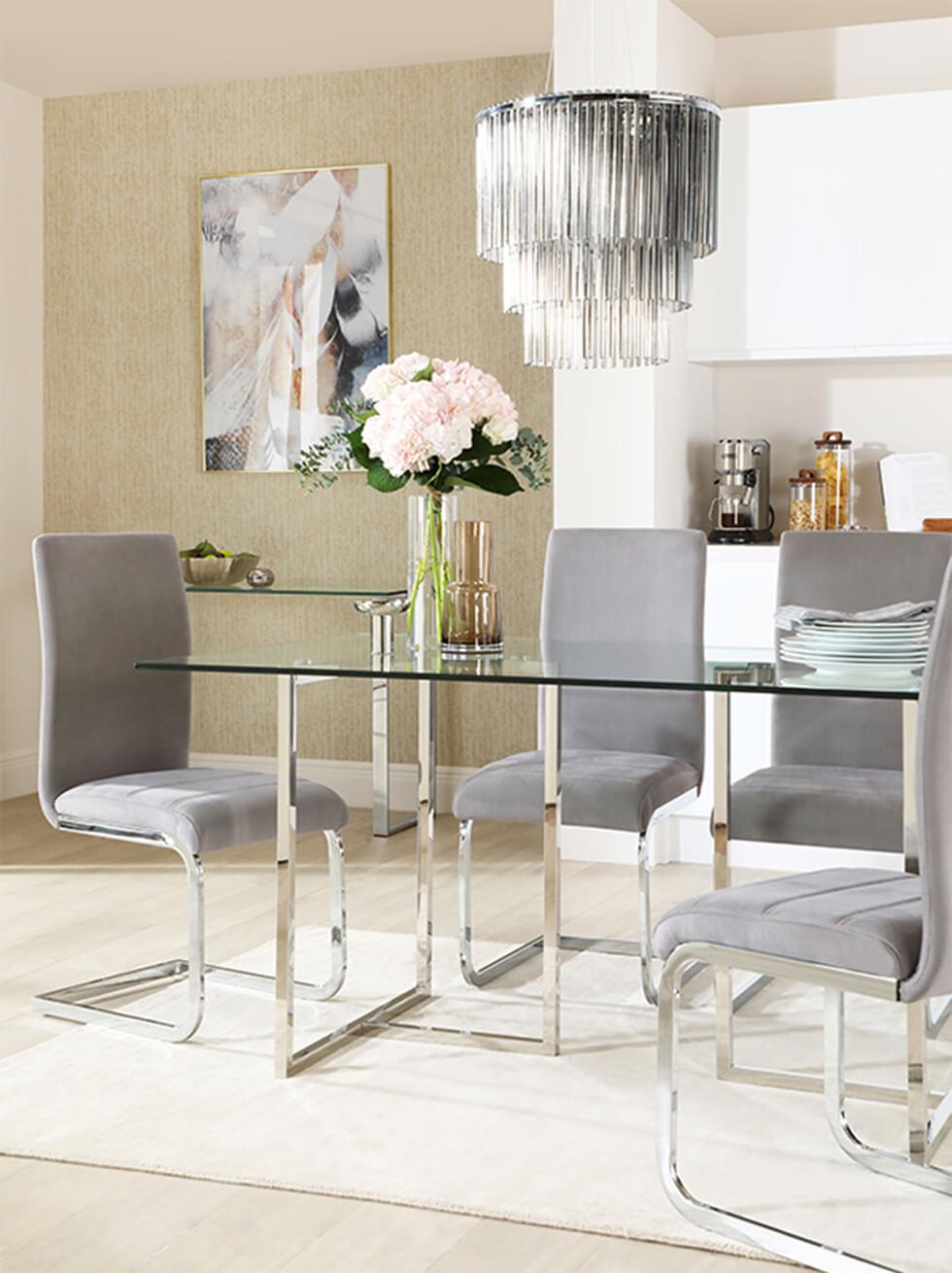 For sheer wow factor, don't overlook the oomph that statement lighting can add to a room. Most ceiling lights can be easily changed without any fuss - it's generally as simple as unscrewing the old fixture and replacing it with one you love. So go big and look for something that truly expresses your style.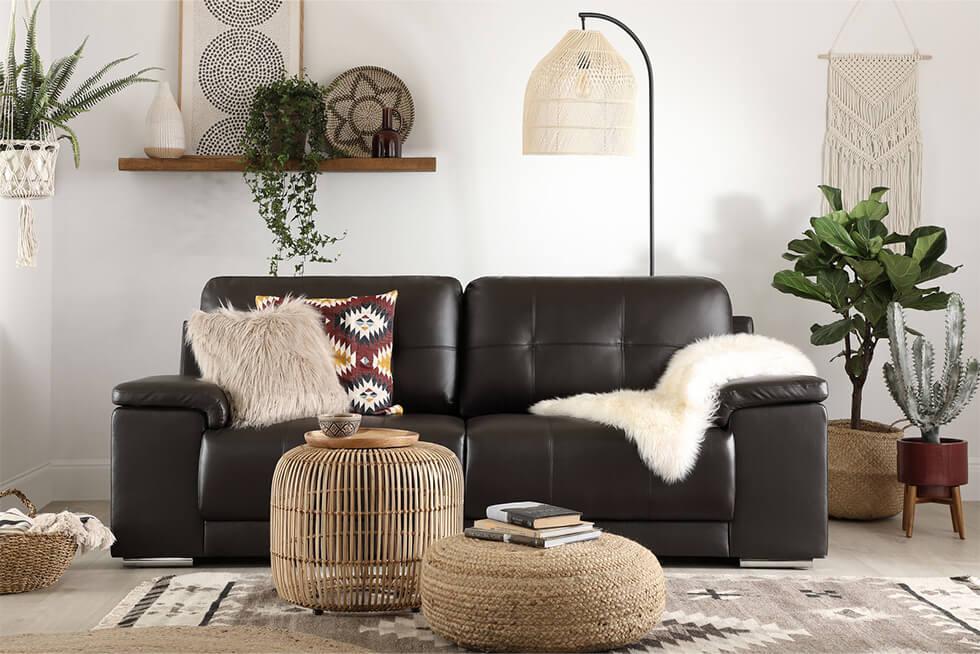 And it doesn't have to be lighting that's fixed into walls and ceilings either - a stylish standing lamp will have as much impact and also be easy to shift around when needed.
6. Opt for statement furniture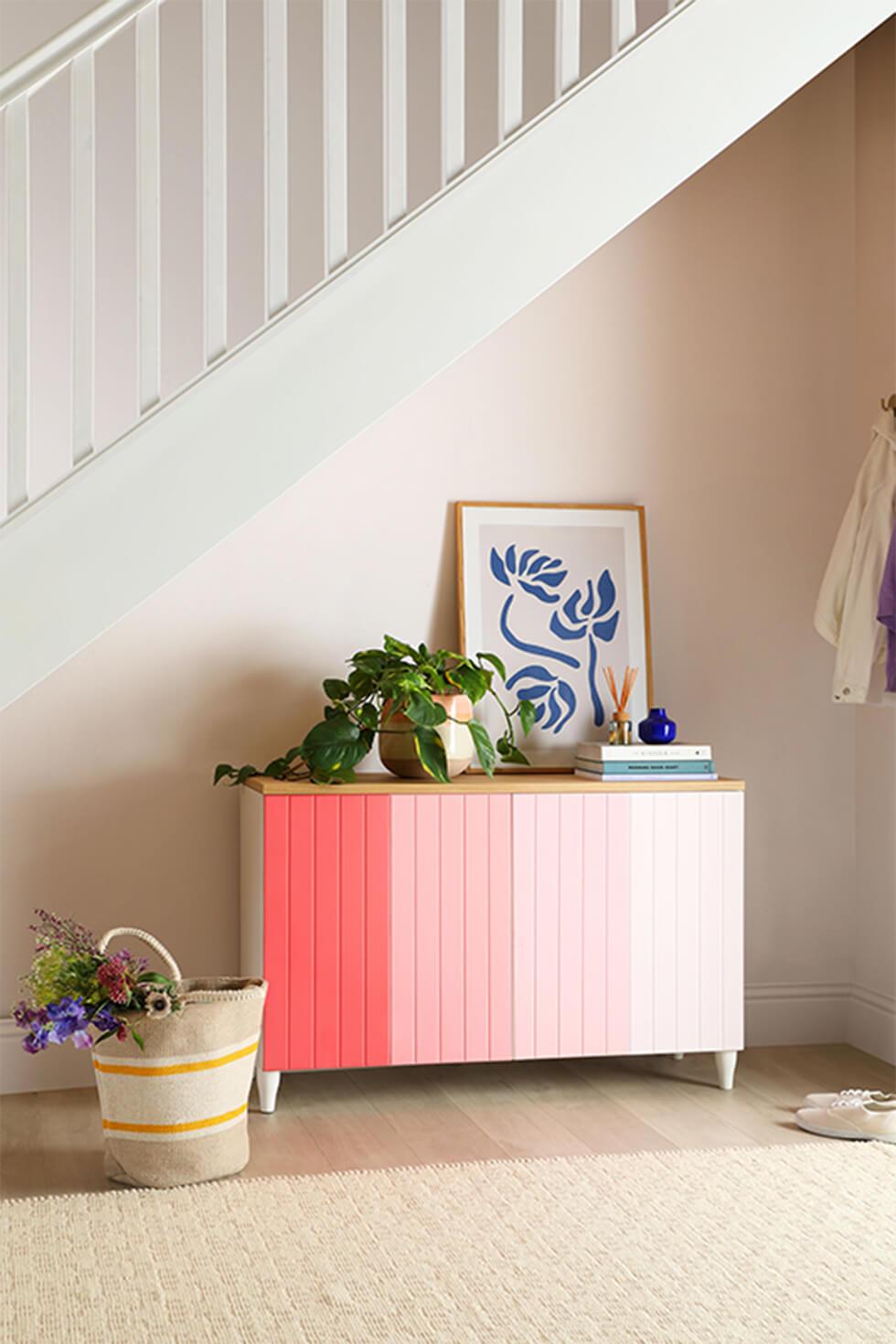 Look for furniture that will give punch and personality to your home, like a velvet sofa or a bright ombre cabinet. For an affordable and creative way to get this look at home, check out our DIY ombre sideboard (and take a peek at our other DIY projects here!).
7. Liven up walls with removable wallpaper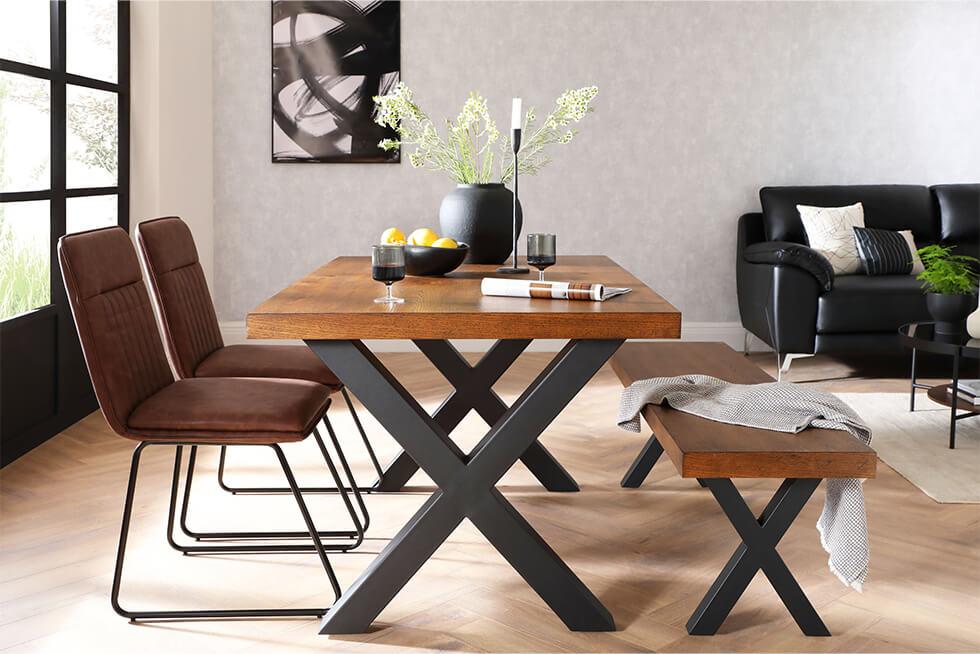 To instantly elevate the mood and look of your rental, look at how you can add colour or texture. Stick and peel wallpaper is a fantastic option that can truly transform your home without being a huge commitment. Choose a textured design like concrete-effect wallpaper to bring richness to an otherwise plain wall.