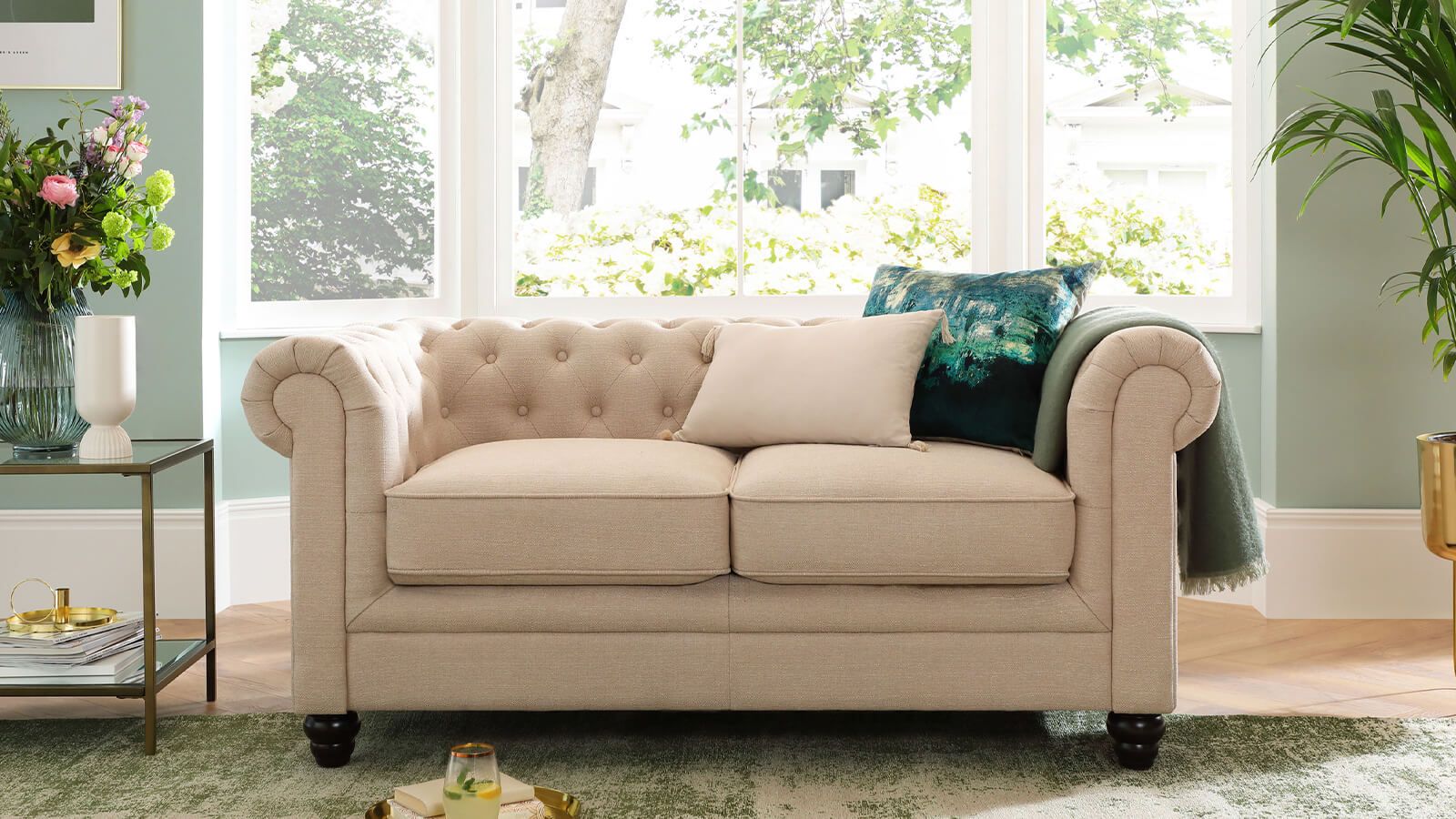 What is country style décor?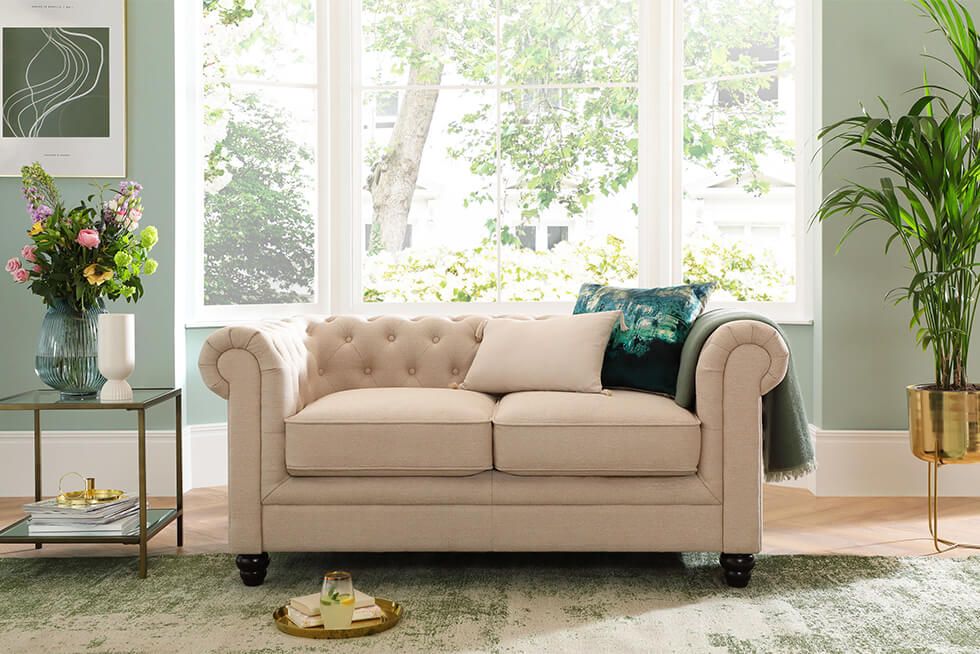 Paying homage to nature and rural landscapes - country style décor channels rustic charm using a natural palette and materials. Its lived-in, relaxed style creates a fresh, breezy look that can easily be translated to urban homes and mixed with other décor styles.
1. Introduce a Chesterfield sofa for a modern country look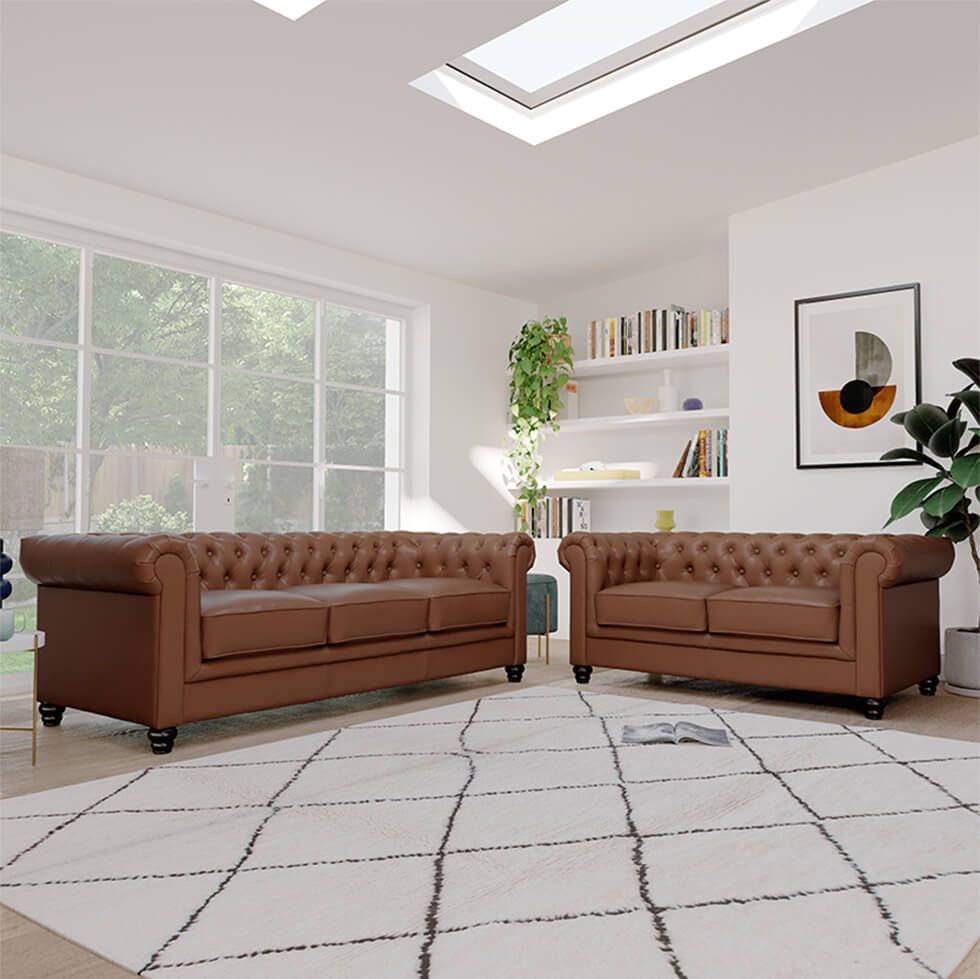 Get that sophisticated country look with a Chesterfield leather sofa in the living room. Opt for a handsome tan leather sofa and highlight its elegant button back details by keeping the rest of the room minimal. For chic contrast, accessorise with textured rugs or cushions.
2. Add a modern farmhouse touch with a neutral sofa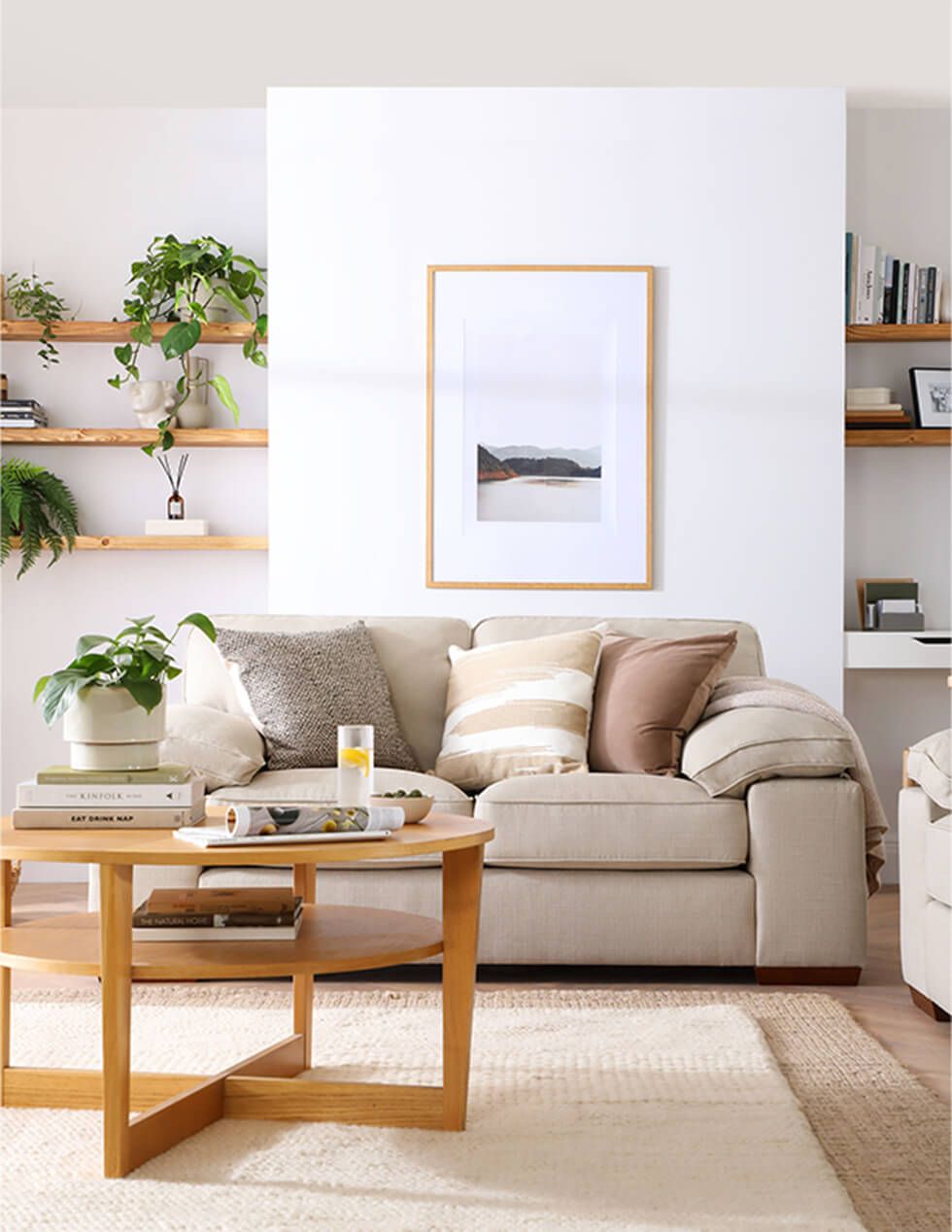 Pick a neutral coloured sofa such as oatmeal or beige if you want to add a modern farmhouse touch to your living room.
Layer the sofa with neutral accessories such as cushions or throws for a cosy, welcoming feel. Keep the same neutral palette for your accessories such as with wooden coffee tables and shelves. Add indoor plants to emphasise the natural, airy touches.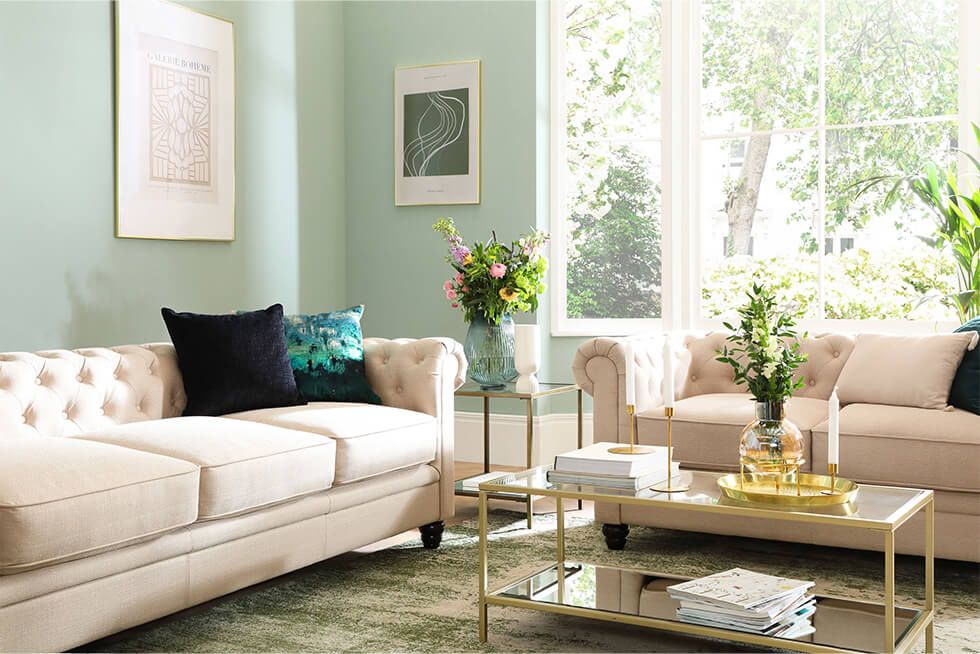 Meanwhile, you can also use a light neutral sofa as an anchor against a lively backdrop. Select a breezy wall colour to contrast such as sage or mint green for an elegant and relaxed feel.
3. Make a country statement with pops of colour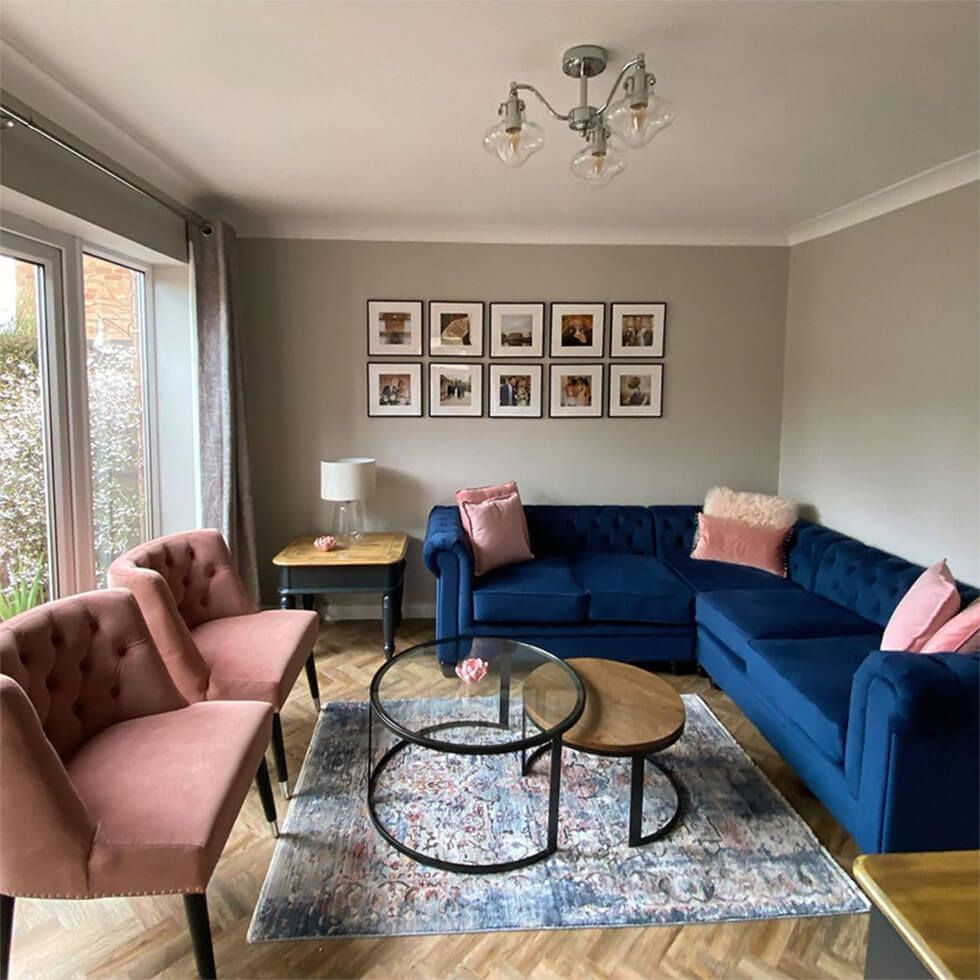 Even though traditional country style usually features a neutral palette, it doesn't mean you can't add pops of colour to liven up your space. Transform your living room with a bold sofa - go for vibrant blue velvet or bright florals for an eclectic boost. Highlight these vivid hues with a neutral base (such as a wall colour) to get a modern country look. Tie it all together with a wooden coffee table for a farmhouse touch.
4. Choose a country style sofa with soft upholstery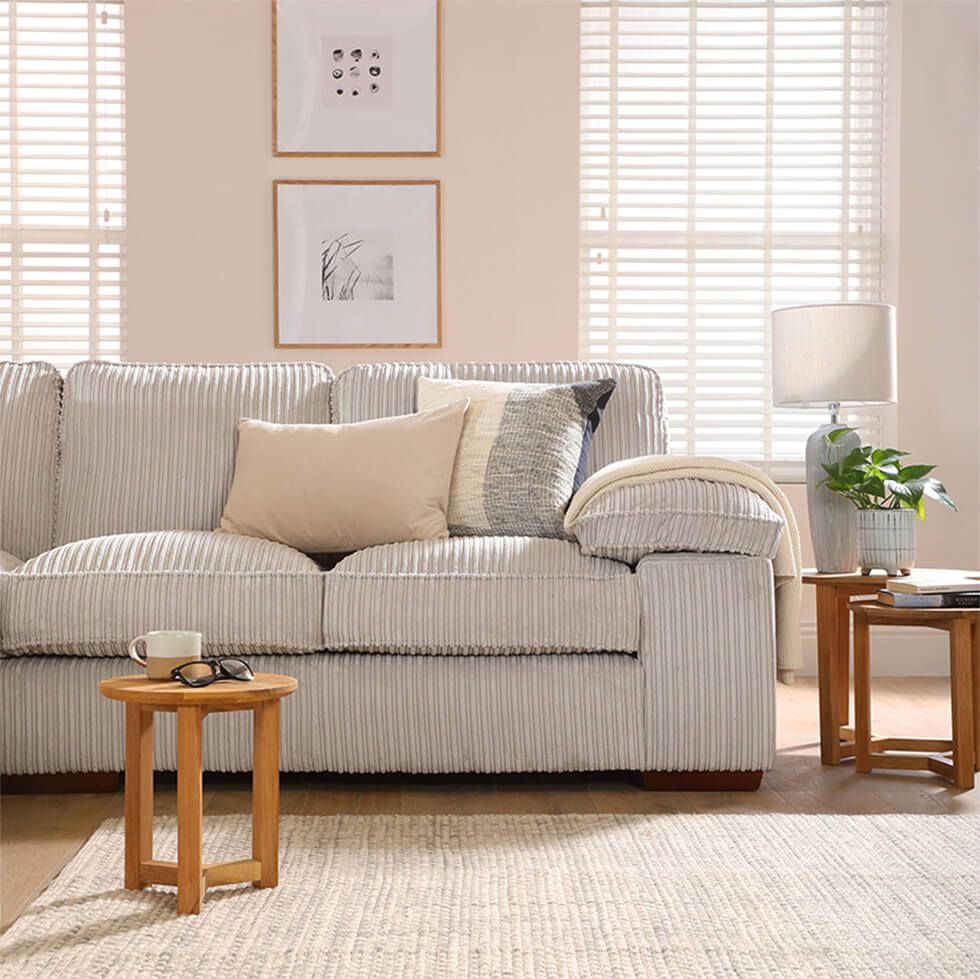 Country living rooms are made for relaxing so opt for a sofa with soft upholstery that makes you want to curl up. Choose a cosy fabric like striped cord and combine it with a laidback, slouchy silhouette for an overall snug experience.
Pair your sofa with other calming textures such as wood, jute or rattan for a lived-in feel.
5. Add an industrial touch to your classic country décor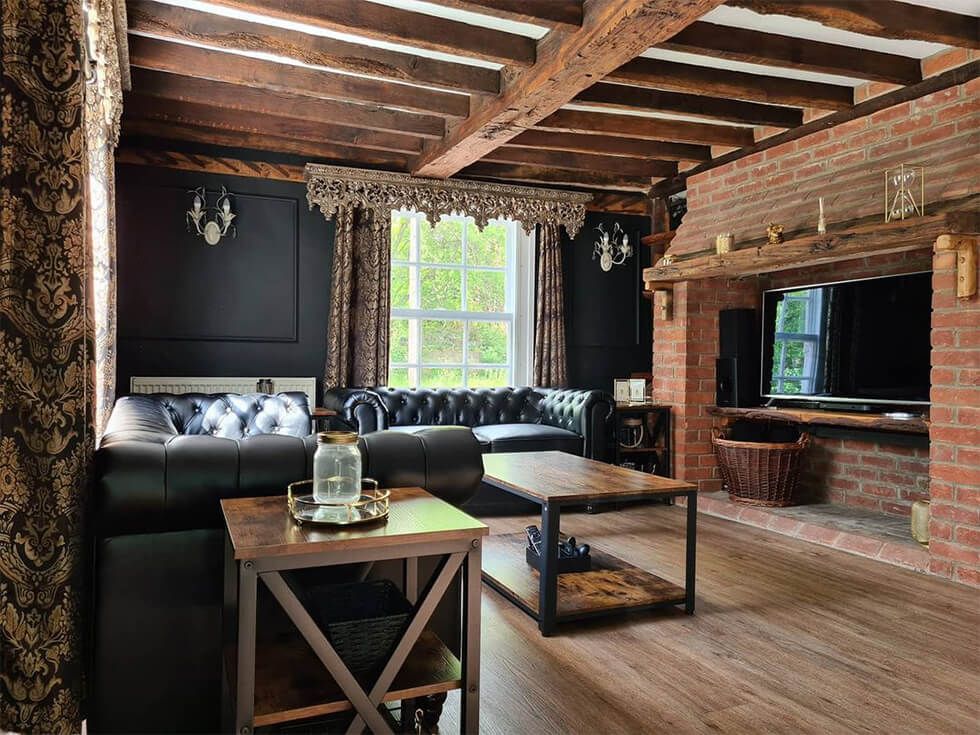 Contrast a classic country sofa with industrial style for a fresh, contemporary look. Emphasise their distinctive styles by matching a formal Chesterfield sofa with the clean and striking lines of a wood and metal coffee table.
Alternatively, highlight the similarities of these two décor styles by leaving the exposed surfaces of the room such as brick walls and raw finishes untouched.
Whichever look you plan to go for, browse our wide range of sofas to find one that suits your home best.