Homes We Love: Stylish, vintage and cosy
Step inside Lianne's cosy and vintage-inspired family home.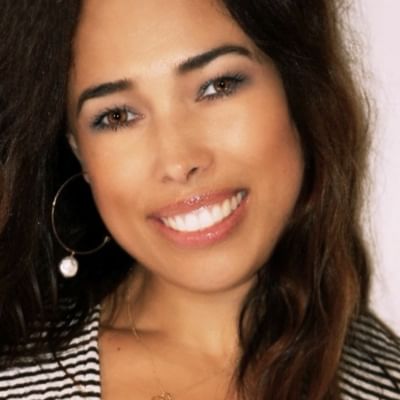 Creating a classic, cosy living room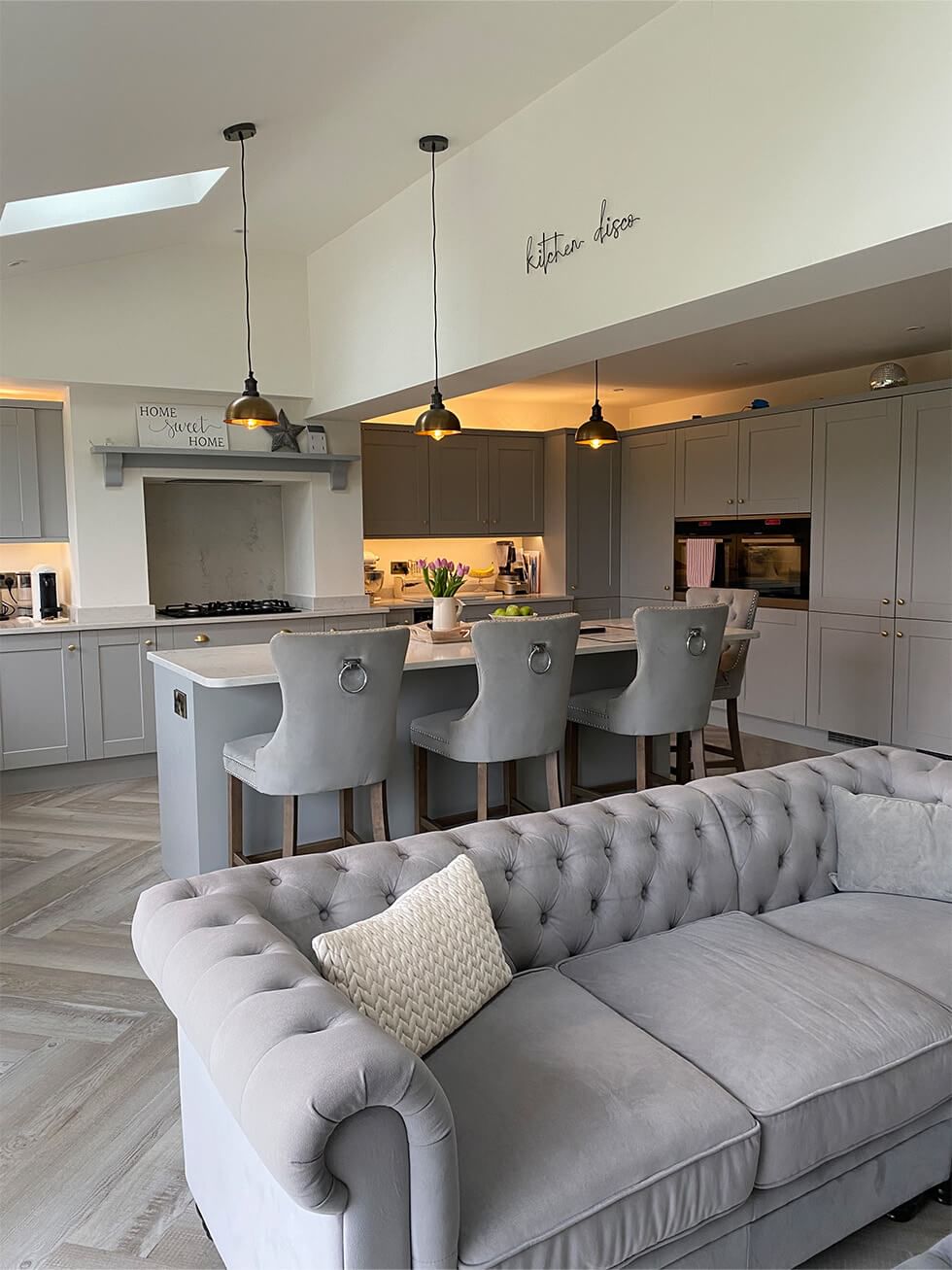 Describing her decorating style as 'modern, vintage, cosy', Lianne set about creating a family home that mixes contemporary and traditional style.
The classic details include her Hampton corner sofa with its distinctive curves and elegant button-back. "We love the Hampton's sleek and stylish design," she says. "It fits the space perfectly and being a corner sofa, it zones off the snug area of the kitchen."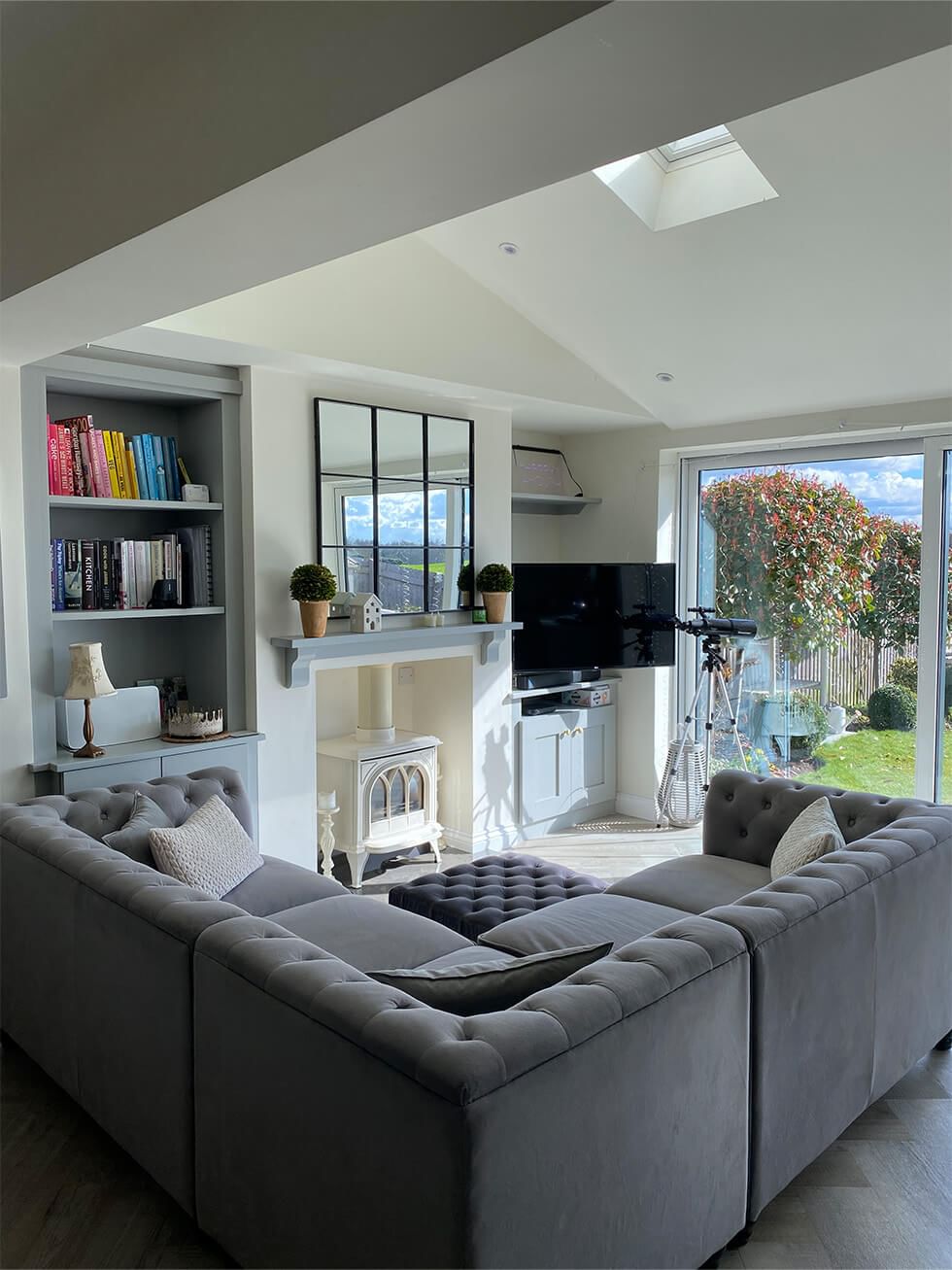 "We wanted a calming, grown up space to relax after a busy day, to enjoy some TV and a glass of wine, when the children are in bed," she says. Her spacious and airy living room sets the vibe for winding down with its high ceilings, a classic mantelpiece and log burner. "Our living room is a cosy space and probably the only room in the house that's free from clutter!" she declares.
Styling an open plan dining area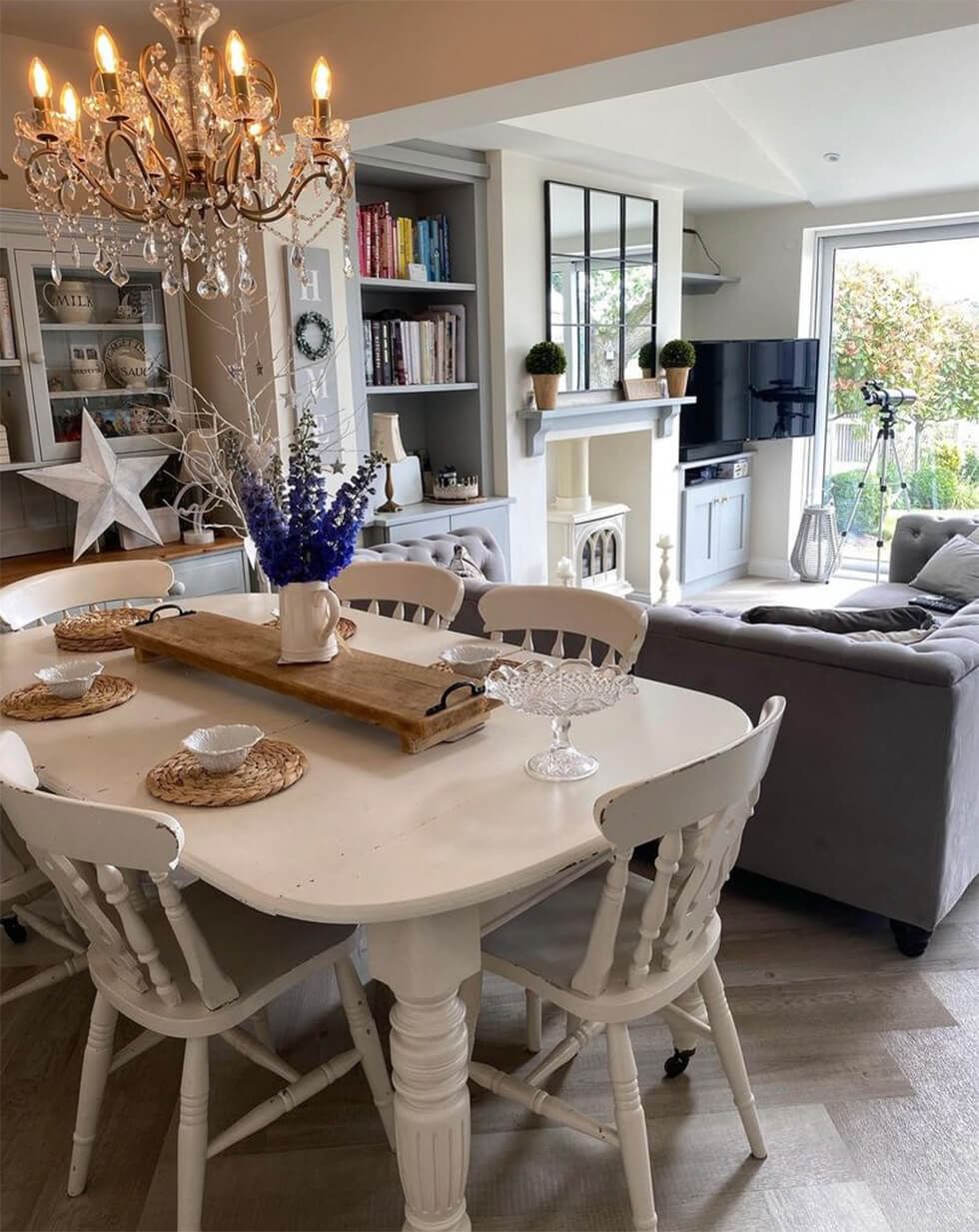 Lianne's open plan space also features her dining area and kitchen island. Her dining area takes on a vintage aesthetic while her kitchen bar counter balances classic and modern style. For Lianne, the key to styling and decorating an open plan space is to note down all the measurements beforehand.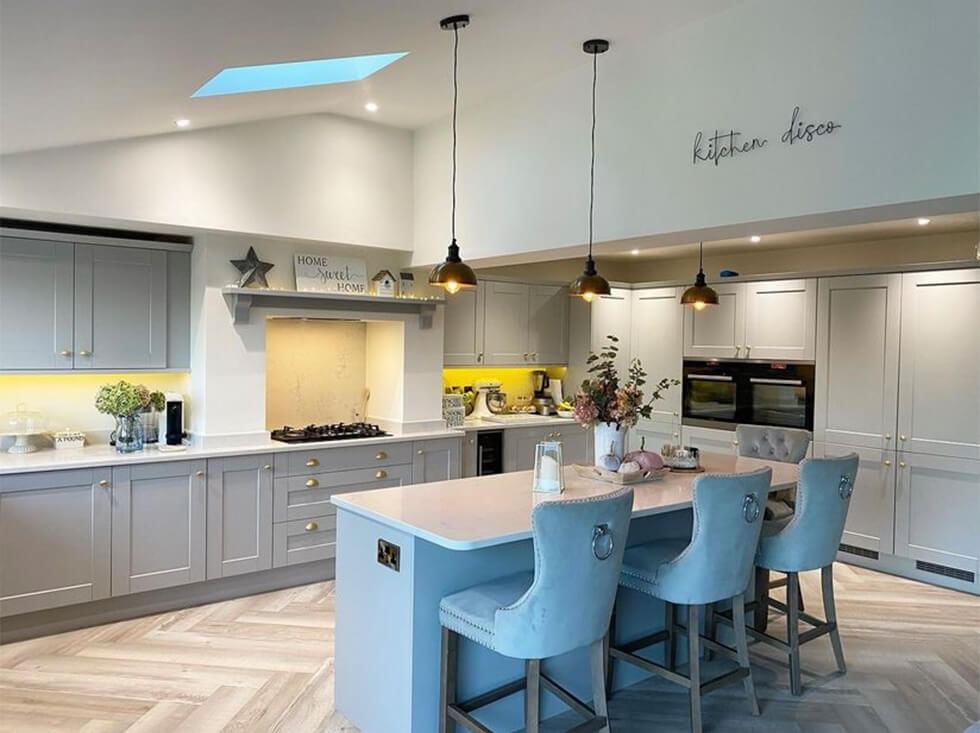 She goes on to explain, "It helps to check all dimensions of the pieces you choose, as with an open plan space you will be seeing them from all angles. I ensured the dining chairs, bar stools, sofa etc. all look as good from the back as they do from the front. I also made sure none of the pieces are too tall, overpowering or bulky."
Adding seasonal touches in the bedroom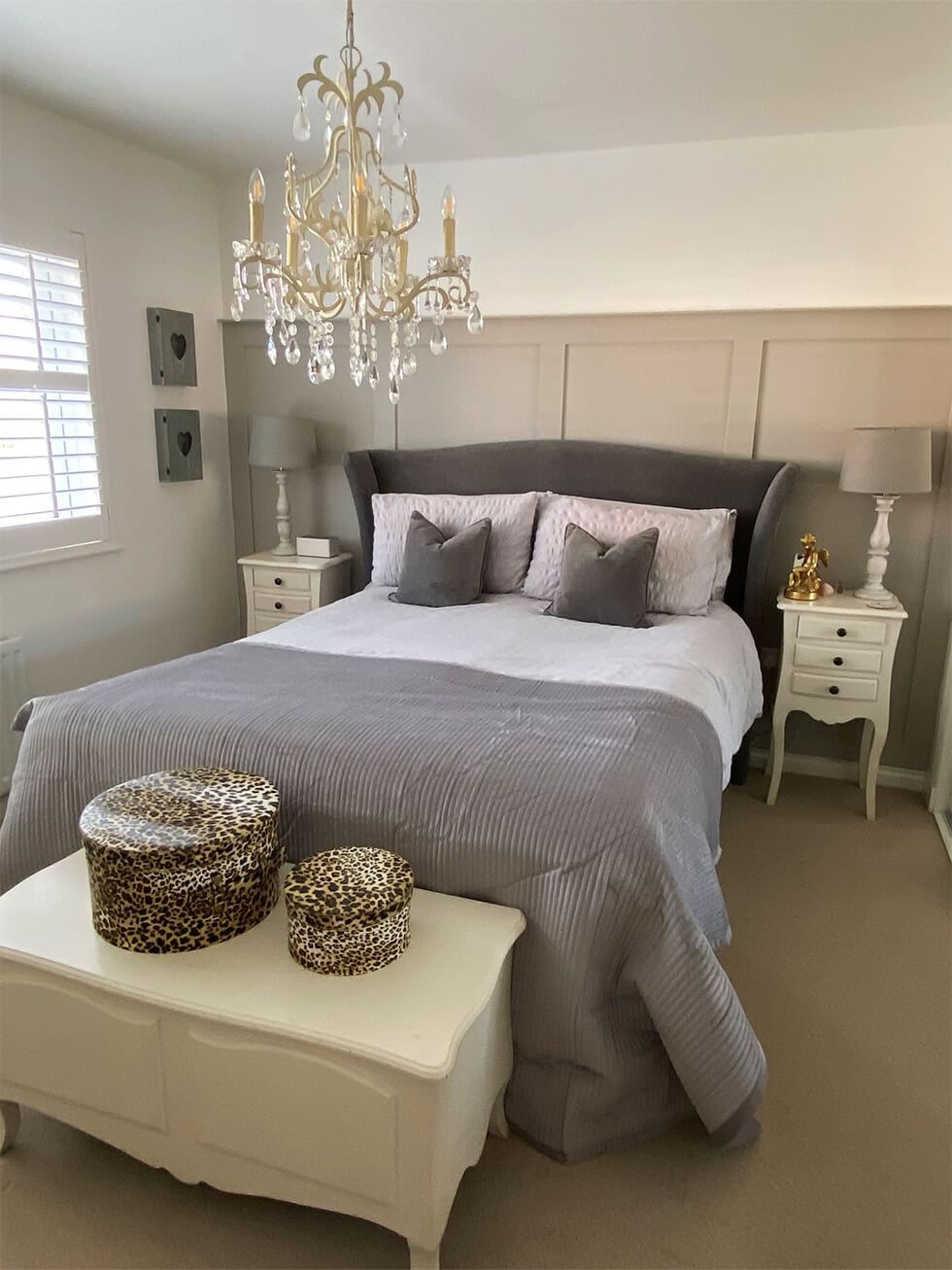 For her bedroom, Lianne's stylish aesthetic shines with wall-panelling and vintage inspired furniture and lighting. Since the bedroom is in a neutral palette, she updates the room with seasonal touches. "I like to follow the seasons and have white bedding in spring or summer, and in autumn or winter I have grey or dusky pink," she says.
She also swaps accessories whenever she feels like it. "Switch up cushion covers for an easy change to suit your mood or season. I have some bright green tropical cushions for when I feel like a pop of colour. I'm also a leopard print fan - it sneaks into most rooms!"
Transforming the home with stylish upgrades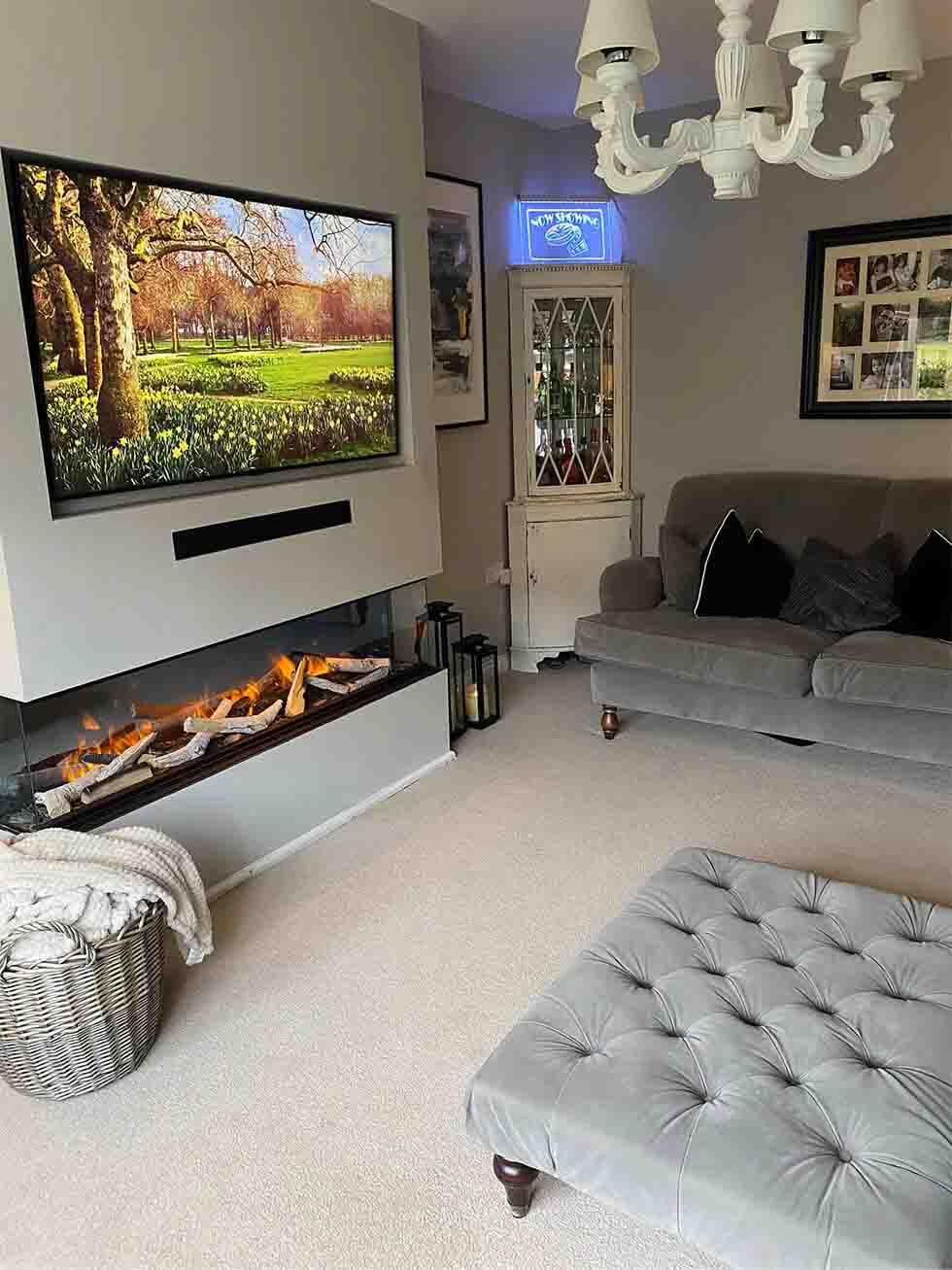 Lianne recently upgraded her lounge with a new fireplace and painted the walls a light grey. "The fireplace has given the room a focal point and adds character to our lounge," she explains. "I have switched up some of the white accessories for black, which has really tied it all together with the fire and given it an extra bold edge." She is currently looking to add shutters and a cosy new carpet.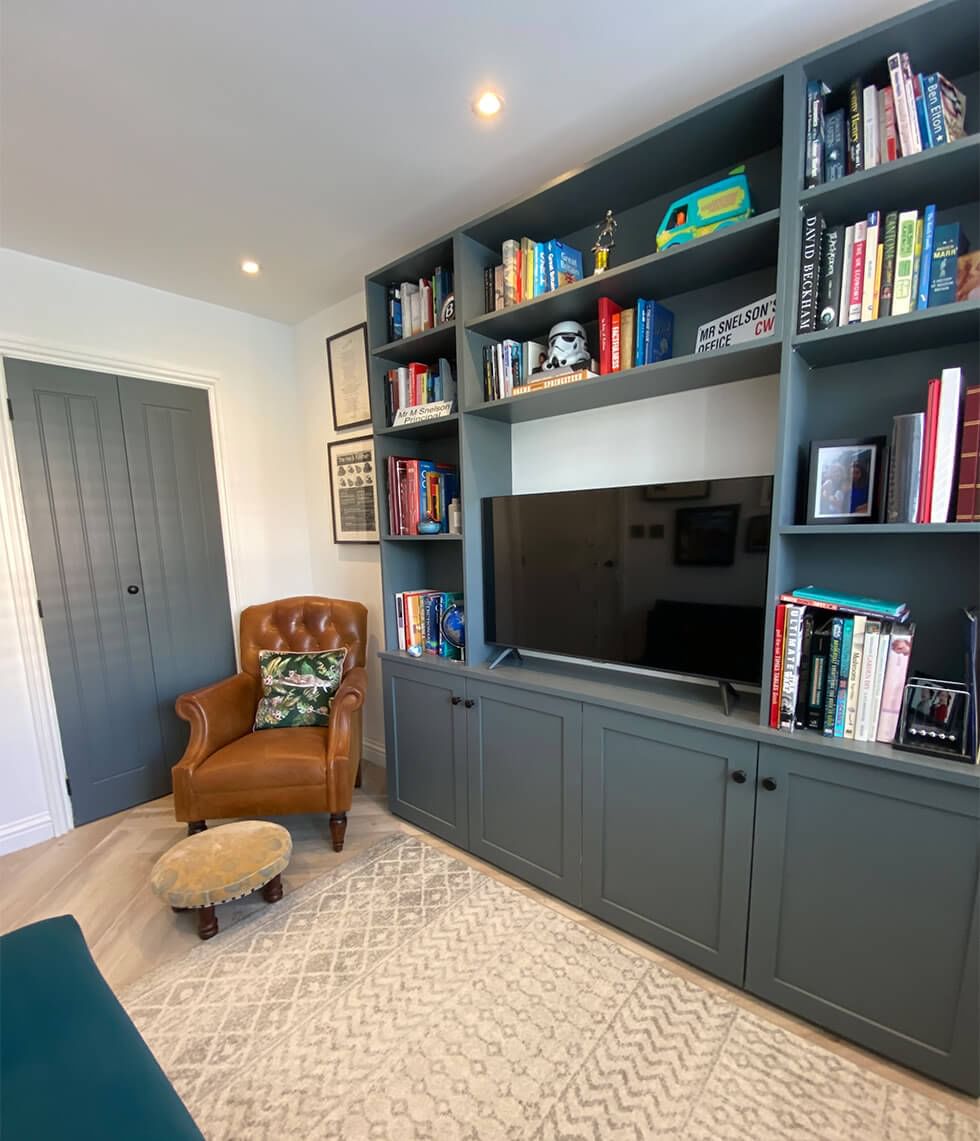 She has also been working on transforming her garage into her home office."I worked for two years up in the box room but I always thought the garage would make a lovely sized office space," she says. "It has really transformed an under-used area that was once full of junk. We've also added a walk-in boot room at the back which is a useful addition."
She is also looking to turn her old makeshift office into a pink dressing room as well as add wall panelling to the staircase area. "It's all designed in my head, just don't tell the husband yet!" she says.
Shop The Look