Style Guide: Rural modern
Go for a mid-century inspired home this autumn with a rustic twist.
It's that time of year where we embrace cosier knits, warm beverages… and a darker colour palette at home. Taking visual cues from the outdoors, we're putting a distinctive spin on autumn this year with a playful mix of modern and rustic elements, and a dose of warm, natural hues.
So sit back with a mug of hot tea, and enjoy our decor tips on nailing a rustic-meets-modern aesthetic at home.
Play with light and dark earthy tones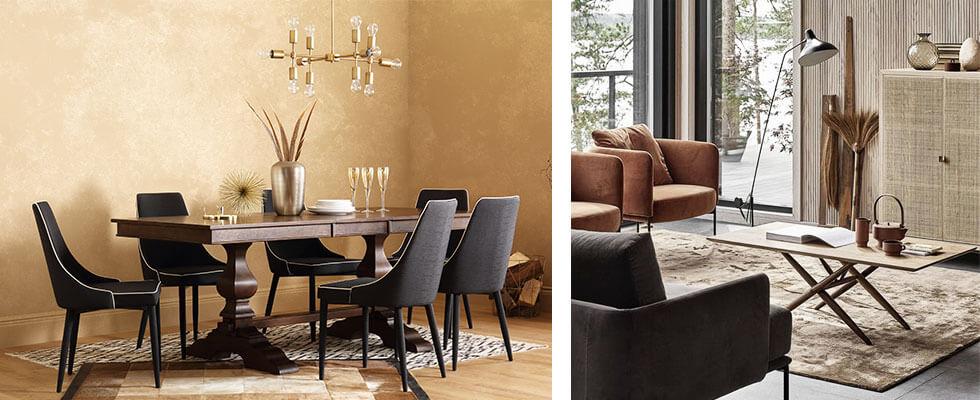 Brown is the new black this season – we're doing away with jewel tones in favour of this classic colour. This warm, russet tone lends a comfy and grounded feel to the home, making it a refreshing autumnal hue for décor as well as furniture.
Classic hues like dark browns and chestnut would contrast nicely against lighter colours like white and greys. A handsome dark pedestal table is a chic way to introduce a rustic feel in the heart of the home and can be dressed up with metallic accents and modern lighting, while a sleek mid century-inspired sofa or armchair will effortlessly add a stylish yet inviting appeal to the living room.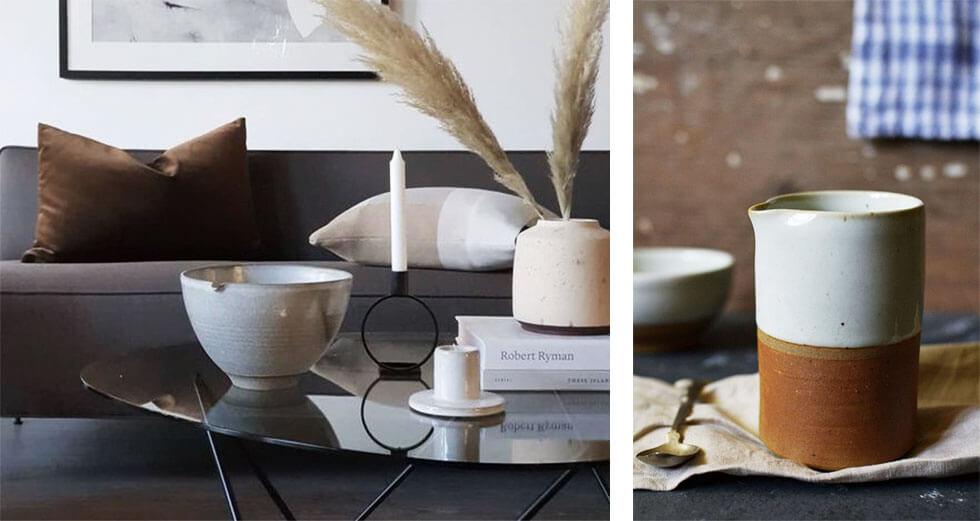 Or, if dark brown furniture isn't your cup of tea, you can experiment with this earthy tone in smaller doses around the home. Décor elements like pillows, ceramics and even scented candles are little accessories that work wonders, and can be moved around from room to room.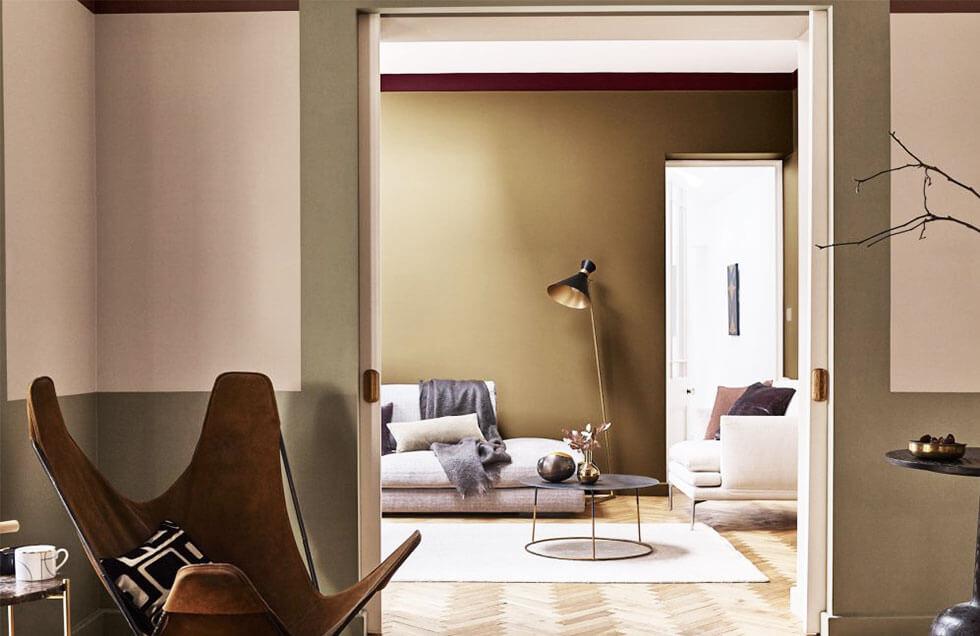 You can also tap into brown's lighter side for a more versatile look – think rich caramel tones, warm beige, and the latest It-shade, Spiced Honey. This aptly named colour is Dulux's pick for 2019, and with good reason. It's a soothing colour that'll revitalize a room, whether you choose to style it as a gallery wall, or via smaller elements like curtains and tableware.
Introduce natural elements with a modern twist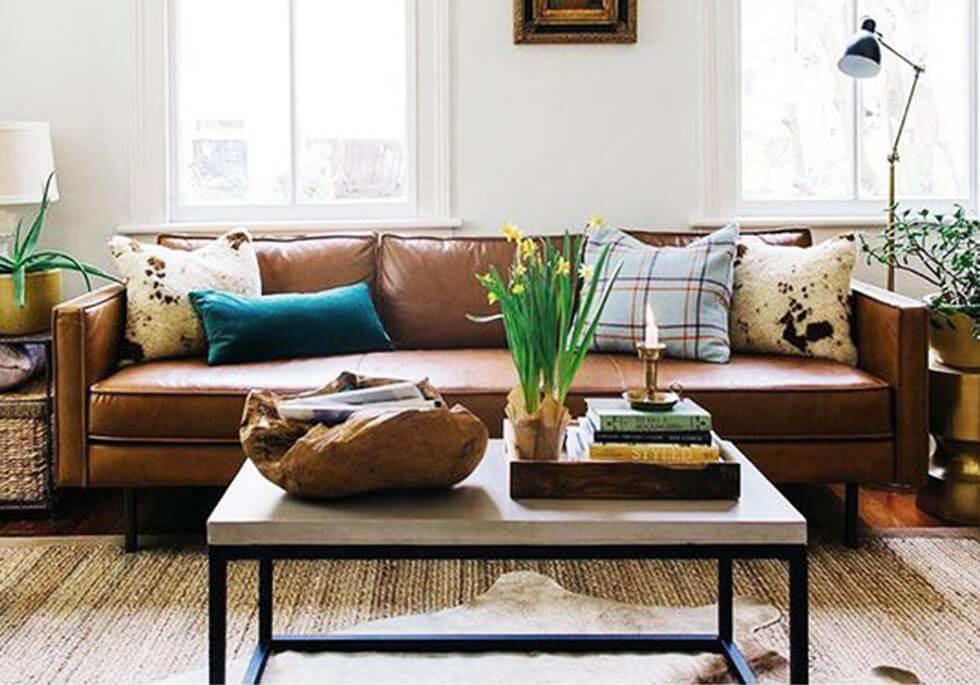 Shining the spotlight on natural elements is another way to work this versatile trend into your home. Wood is a timeless element that can be reinvented in various ways, so don't hesitate to experiment with traditional designs and edgier furnishings. From statement trays to polished mirrors, there are many thoughtful ways to work this natural material in the home, and they also layer well against other textures and colours.
It's also a good opportunity to get into the DIY spirit and reinvent a piece of furniture you already own. A wooden coffee table can be easily transformed with sandpaper and a coat of varnish, giving your well-loved purchase a modern update.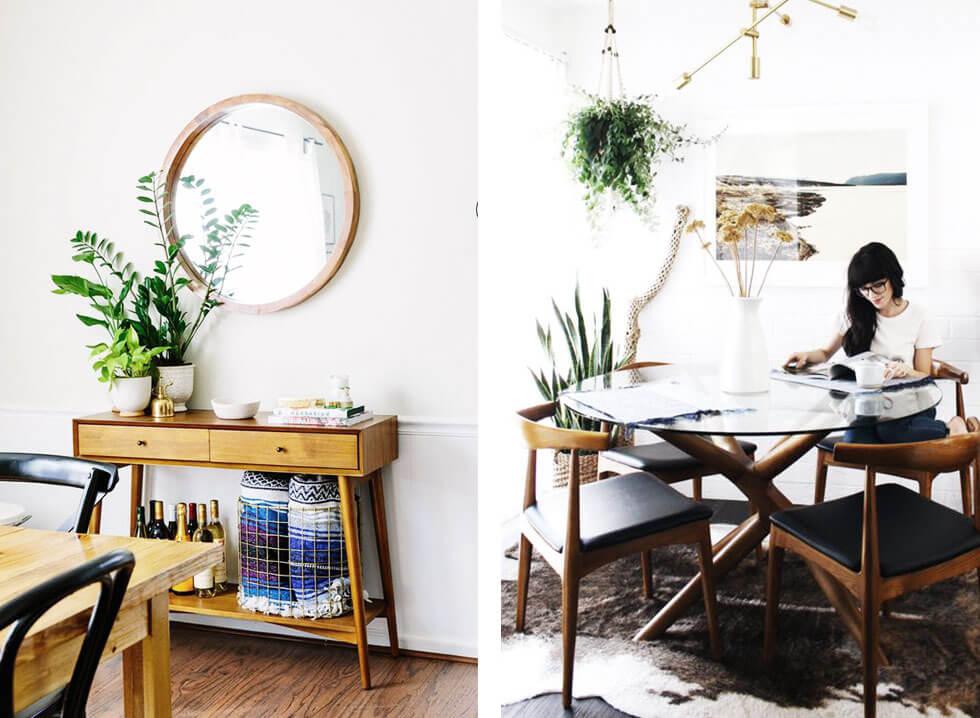 Keep things sophisticated and modern by balancing traditional elements with mid-century-inspired furnishings. Opt for a subtle yet stylish accessory like a wooden side table, or if you're feeling bold - a dining table with an edgy wooden central pedestal for a major style boost.
Shop the look below: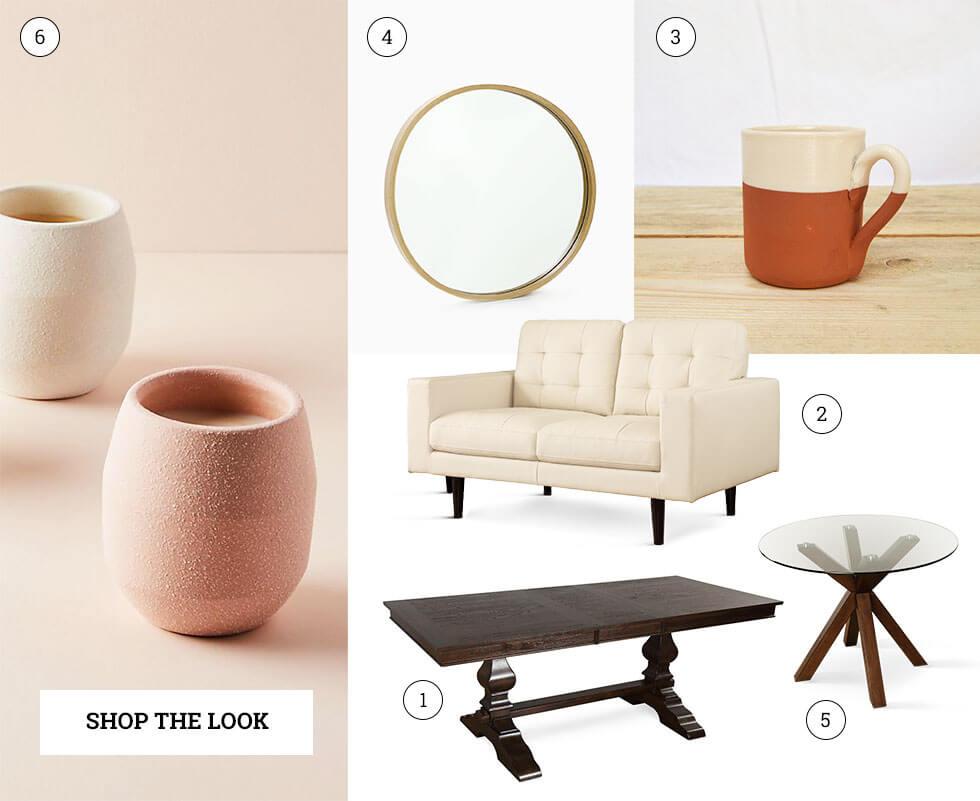 Layer up with texture-heavy elements

With a solid foundation set, you can slip in unique visual cues that will brighten up and enhance this neutral space. If you have a dark wooden dining table, pair it with leather dining chairs which have distinct details such as button backs or stitch detailing for a classic feel.
If you have an interest in art, or a strong piece of artwork that you've been looking to display - it's time to let it shine! Whether it's an abstract painting, or an attention-grabbing sculpture, art adds lovely visual texture to your home, and is an easy conversation-starter too.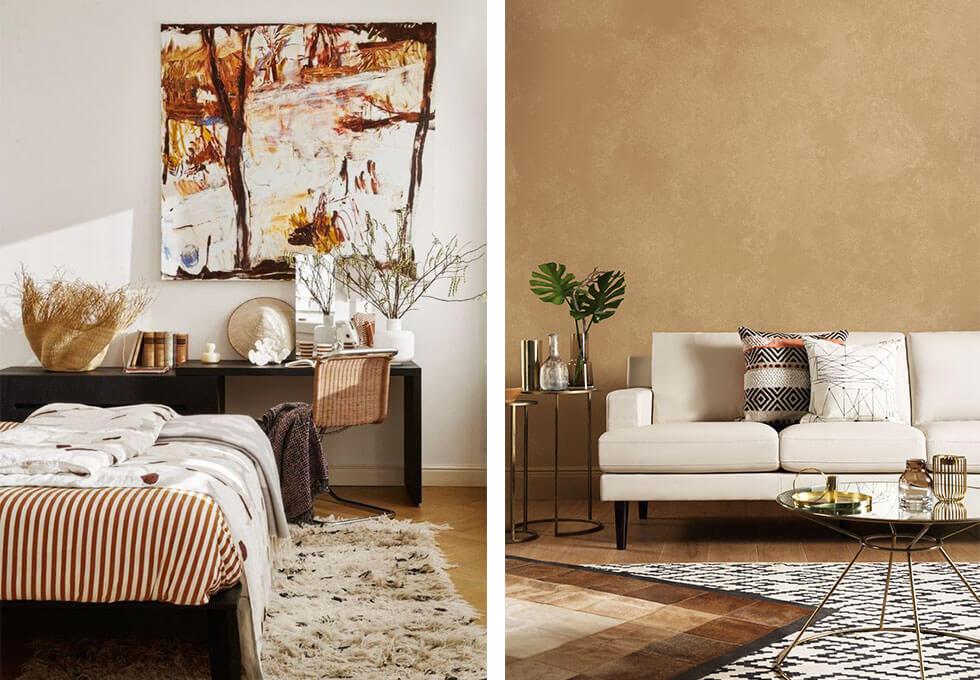 You can also soften your space with key accent pieces that have an eye-catching print or cosy texture - for example, patterned rugs and comfy knit cushions can help to create a relaxing, inviting space. And to amp up the natural textures, indoor plants add a refreshing quality and can help to liven up the room.
Add interest with shine and warm coloured décor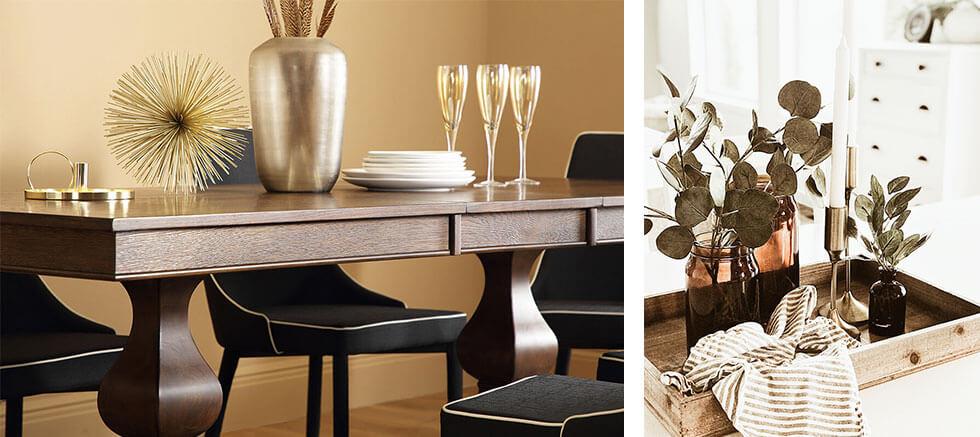 Sleek, gleaming finishes are a great way to complement this neutral palette, especially with brass and gold accents. These warm tones spice things up with a dose of mid-century flair, and help to elevate the overall look.
Statement pieces such as beautiful glass and tableware will go beautifully with this aesthetic, with dark glassware especially adding a certain edge and style. These effortless classics will also see you through from season to season, making them great investments.
So if you're a fan of classic details and modern finishes, this style could just be your sweet spot this season. It's an autumnal take that's relaxed and full of character, making it a standout look that can be easily transitioned throughout the year.
Shop the look below: