1. Choose light and airy spring colours in the living room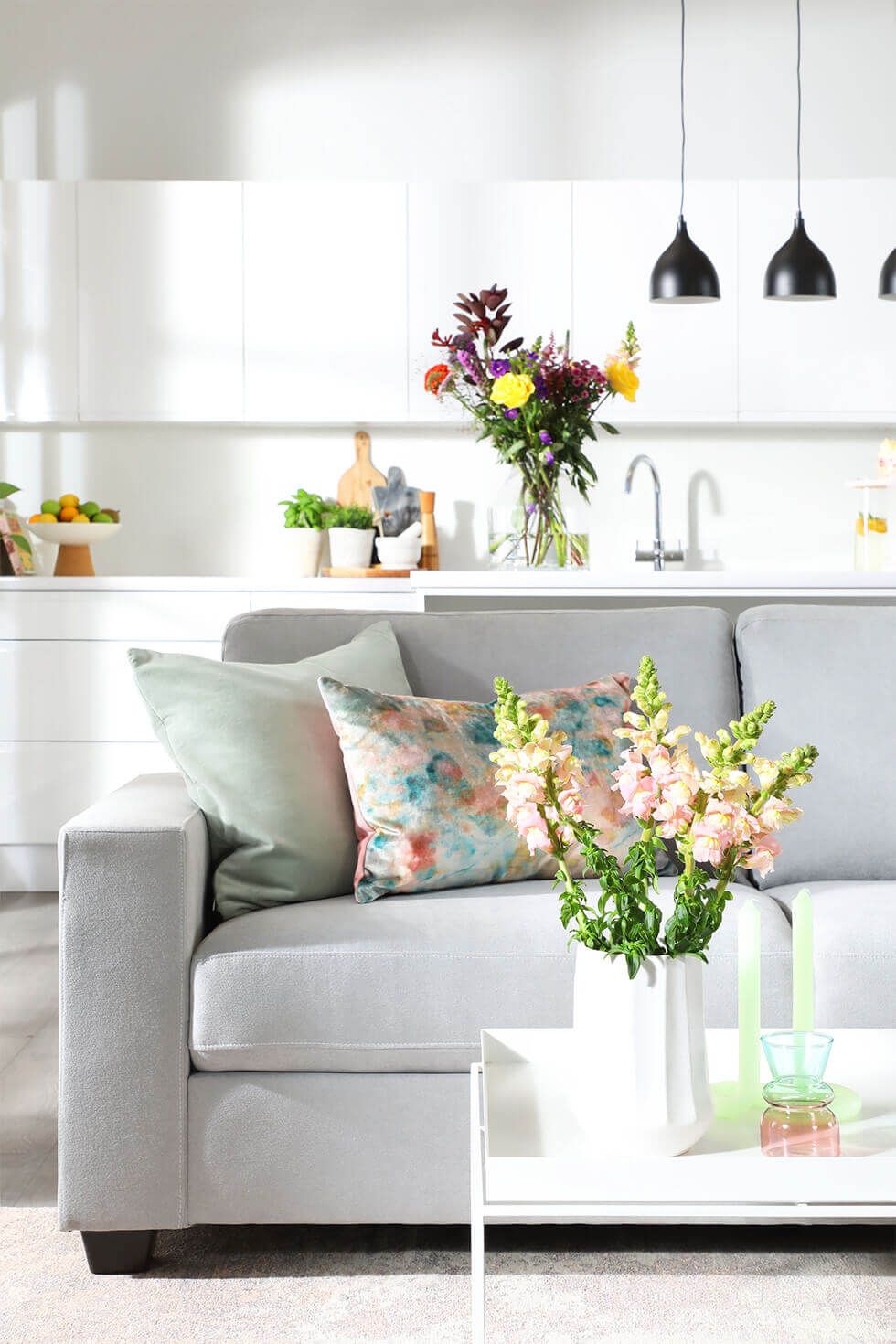 Celebrate the arrival of warmer weather with a dreamy springtime palette. Freshen up the living room with white walls and a light grey sofa to start. Add pops of pastel accents with pretty floral hues through scatter cushions and colourful bouquets for a bright and airy look.
2. Experiment with colour blocking in the living room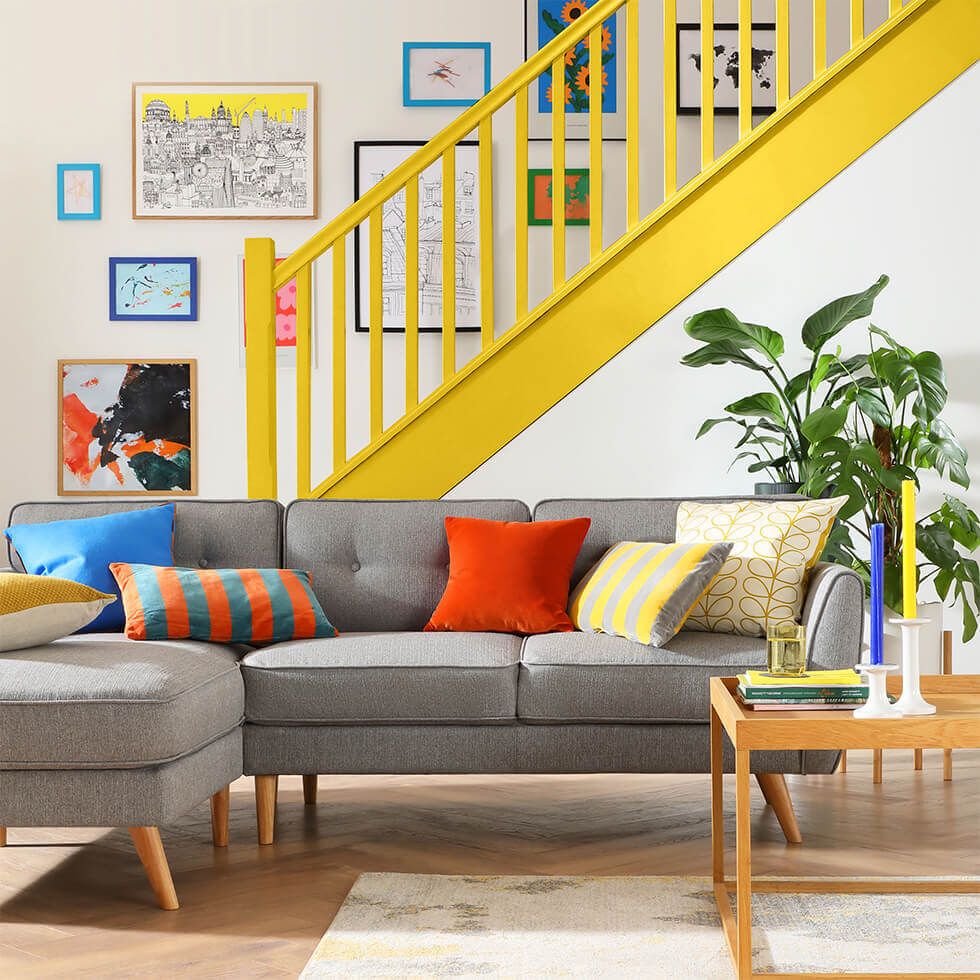 Since pastels are a favourite pick for spring, why not introduce bold and zesty accents in the living room? Start with a calming base of fresh white walls and a grey fabric sofa. Then, bring in a bright and breezy palette with playful pops of orange, yellow and blue through cushions and a colourful gallery wall. If you feel like experimenting further with colour blocking, go the extra mile with a yellow staircase for a unique touch.
3. Choose a fabric sofa for a modern country look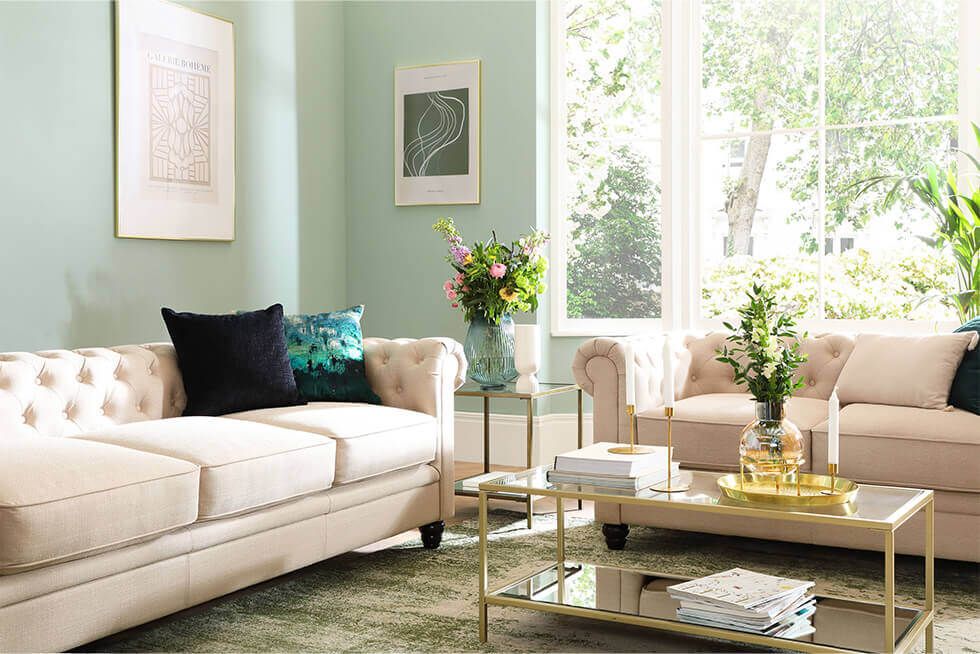 Country style décor has a strong link to nature so it makes perfect sense to channel this look in the living room for springtime. Choose a fabric sofa in an ivory or cream colour for a fresh and airy space. Since it's spring, go for lightweight finishes like linen or cotton. Round it off with refreshing sage or mint walls for that breezy countryside feel.
4. Plants will add greenery to your spring living room décor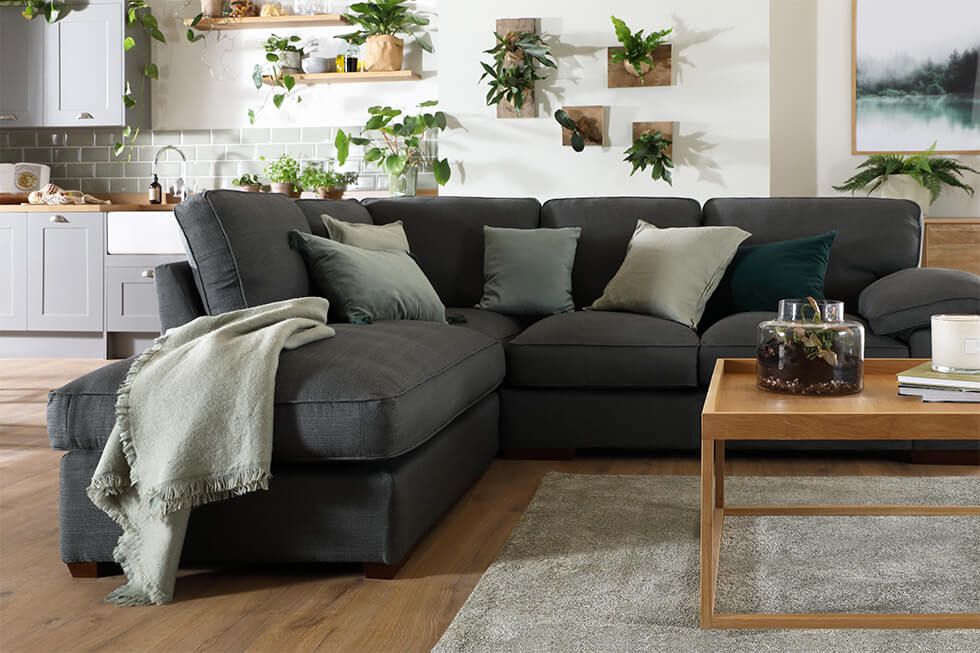 Bring the 'outdoors inside' concept to the living room by introducing indoor plants as part of a wall display. Since the display is part of the décor, choose plants that are easy to care for such as staghorn ferns or spider plants.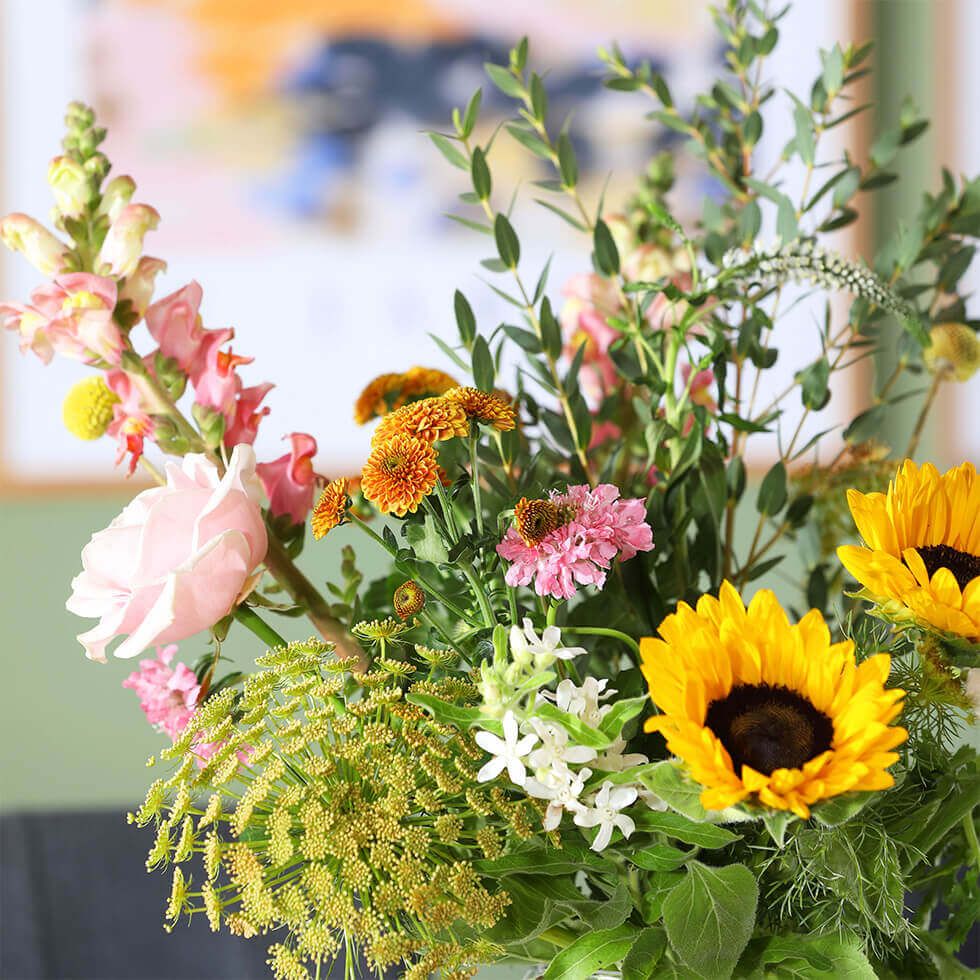 However if you're looking for something more low-maintenance, perking up the living room with an occasional bouquet also does the trick. Go all out with vibrant blooms to energise the room.
5. Add wooden and rattan accents for spring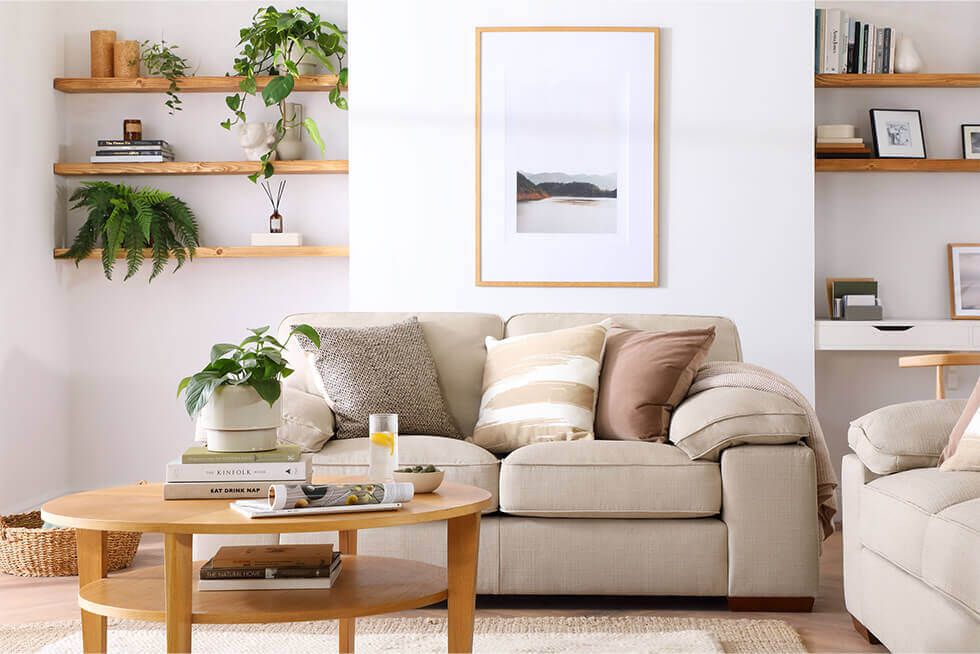 Spring marks a more relaxed interior update and one of the easiest ways to do this is with wooden furniture. For example, choosing a coffee table in the living room in an oak or pine finish adds to the calming interior.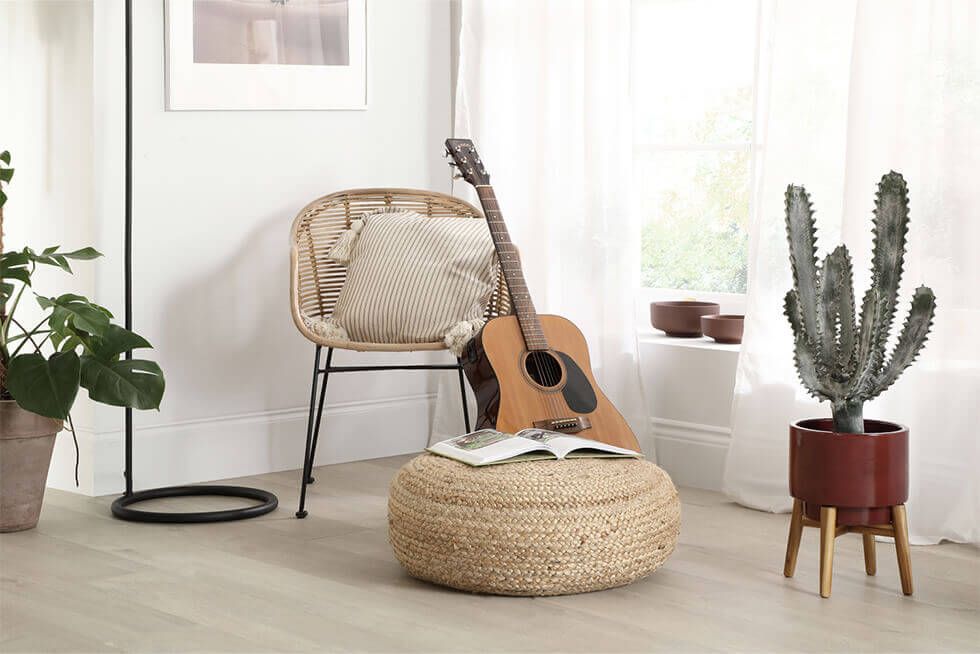 Rattan is another way to add a tropical or rustic touch to your living room. Lean into this vibe by introducing a rattan chair or pouffe to a reading nook - add a cushion for extra cosiness.
6. Layer different textures for spring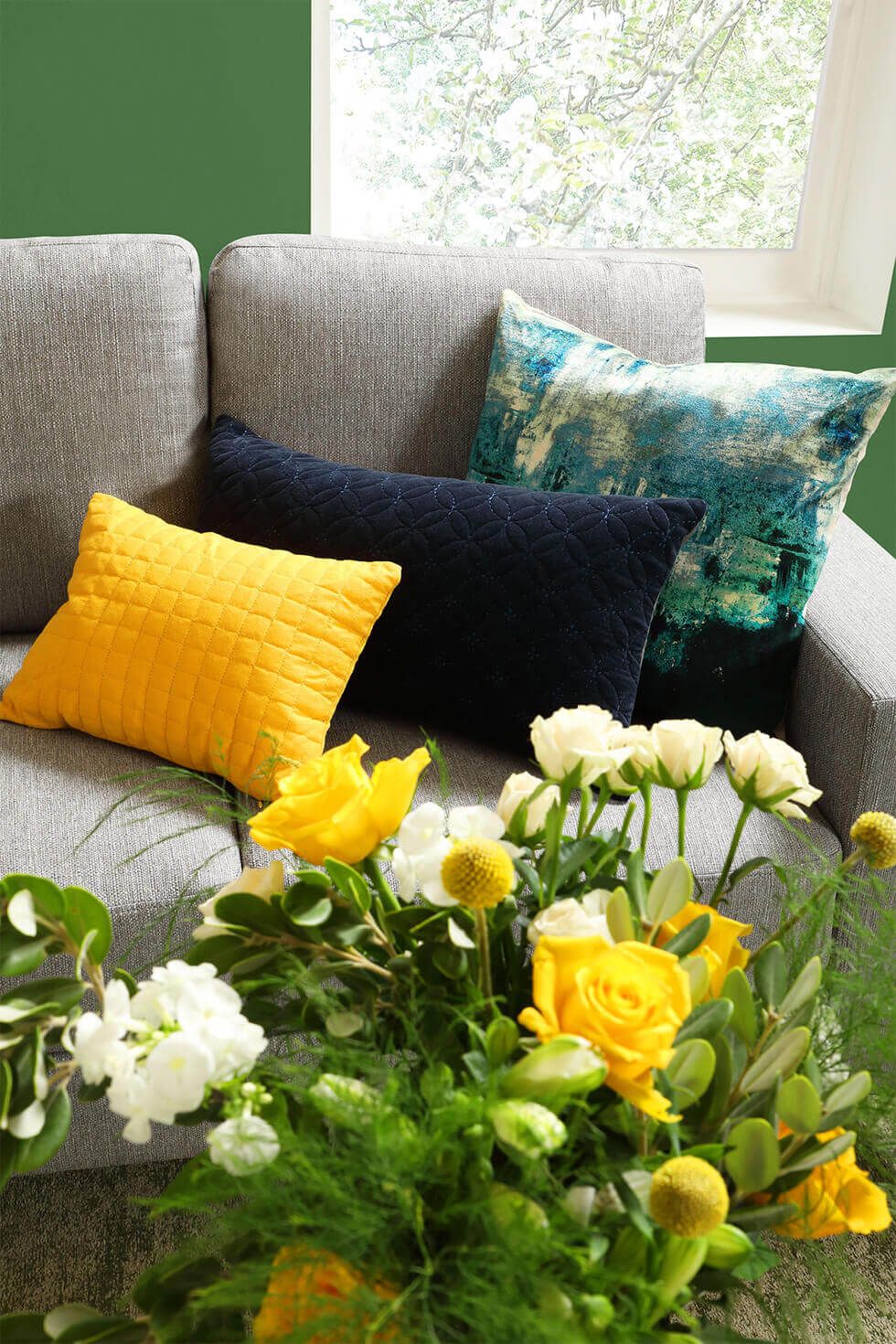 For spring, choose lightweight textures such as cotton or linen to add character and contrast. You can also choose silk if you're feeling luxurious. Mix and match your cushions or rugs with colourful bouquets or greenery to highlight the different elements of the room. And if you want to switch things up, these accessories can easily be updated depending on your mood (or season!).