This Art Deco DIY will take your feature wall to the next level
Take your feature wall to the next level with this stylish DIY.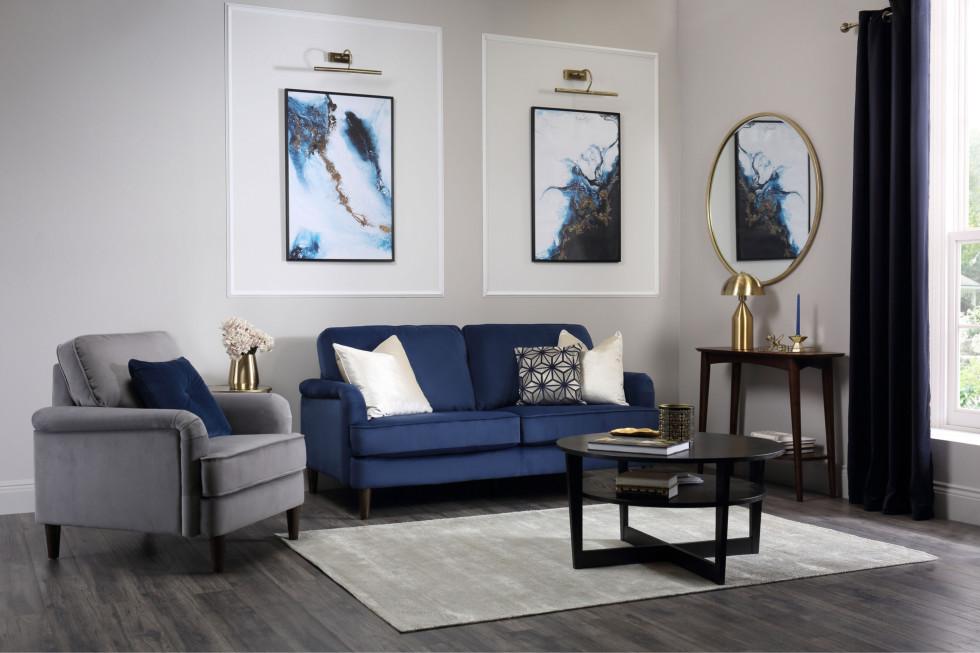 Whether you're playing with a pop of colour and pattern, or experimenting with geometric lines, a feature wall is a great way to add a touch of character to a room.
For our latest DIY project, we decided to take inspiration from the classic elegance of Art Deco, and experiment with wall panel detailing for a feature wall that adds texture and interest to the room, while still staying subtle and timeless.
Budget friendly and versatile, this DIY can be applied to a range of interior styles - it all depends on the colours you use. !
Scroll down to get started!
What you'll need: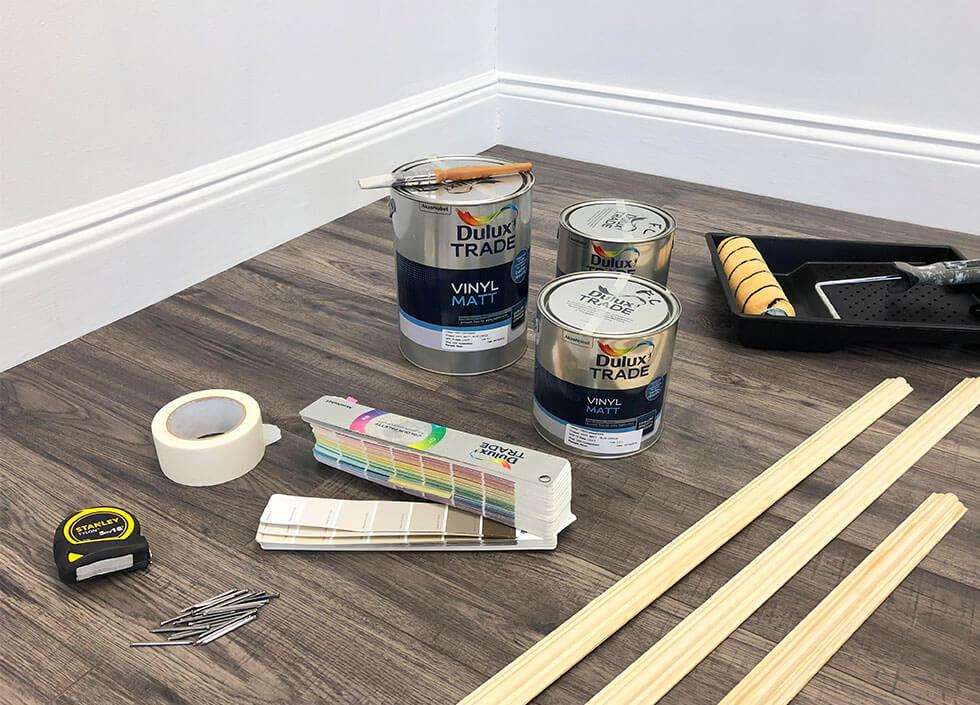 Tape measure
Masking tape
3 paint options of your choice. We used Dulux Trade Paint and chose Dulux 10YY 54/034 (wall), Dulux 10YY 72/021(Inner Panels) and Dulux 00NN 83/000 (beading)
Painting equipment: roller, brush and tray
Pine decorative beading
Fixings, nails or wall glue
Junior hacksaw
Framed artwork or photograph
Picture light
Step 1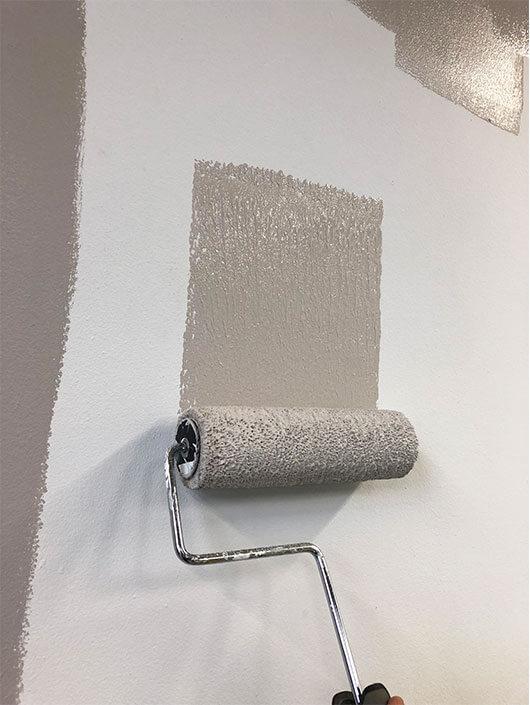 Paint the wall with the base colour of your choice. For a nice contrast, we recommend that you choose the darkest colour out of the three paints that you have selected.
Step 2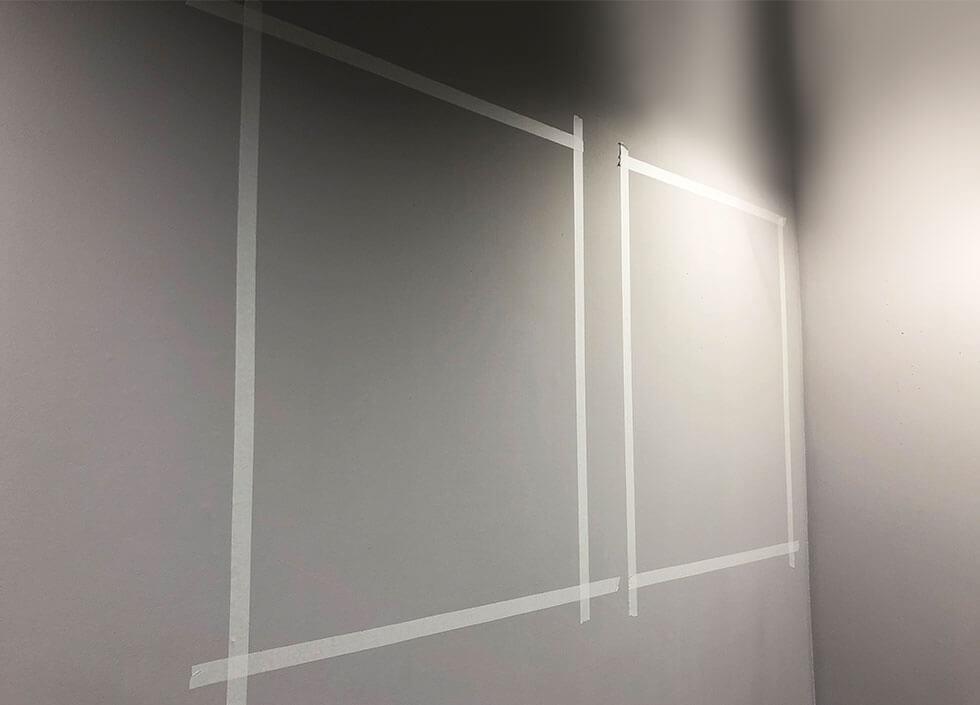 Once the wall is dry, measure the space that you'd like to work with as the 'frames' for your walls - it can take the form of squares or rectangles - or really anything you'd like. For a classic look, we've gone with rectangles here.
Also, if you are planning to hang artwork for the final step, make sure you leave enough space around the borders and enough height above to hang a picture light. Once you've measured and marked everything, create the borders with masking tape.
Step 3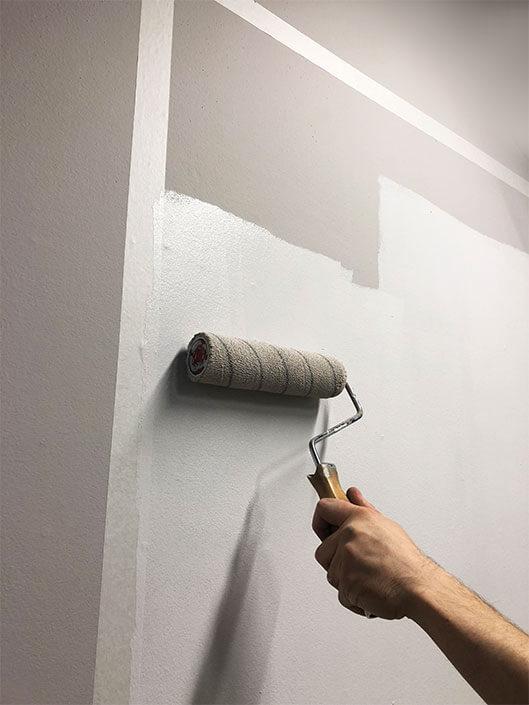 Next, paint the rectangles within the masking tape frames using the middle shade of paint.
Step 4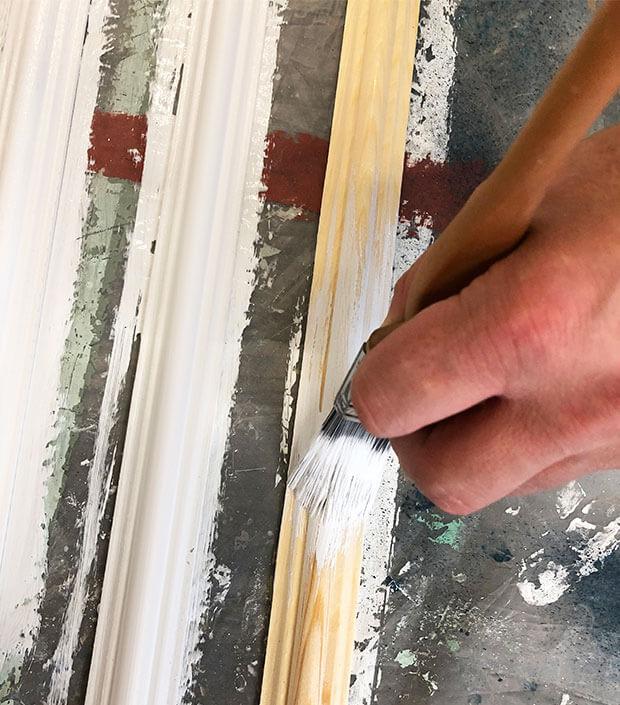 Paint the lengths of your decorative beading in the lightest shade of paint.
Step 5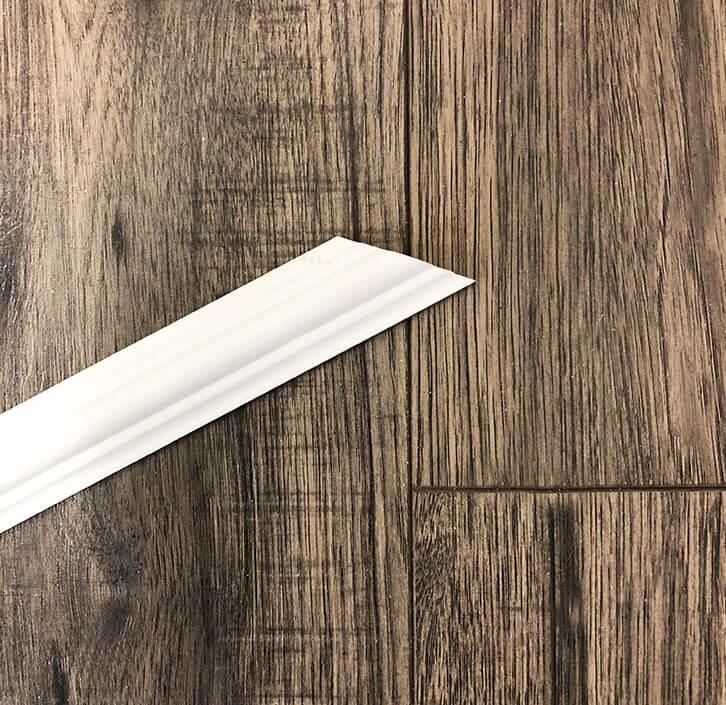 Once the beading is dry, carefully cut it down to the same measurements as the masking tape frame, cutting the edges on the diagonal using a junior hacksaw, or another suitable wood cutter tool.
Step 6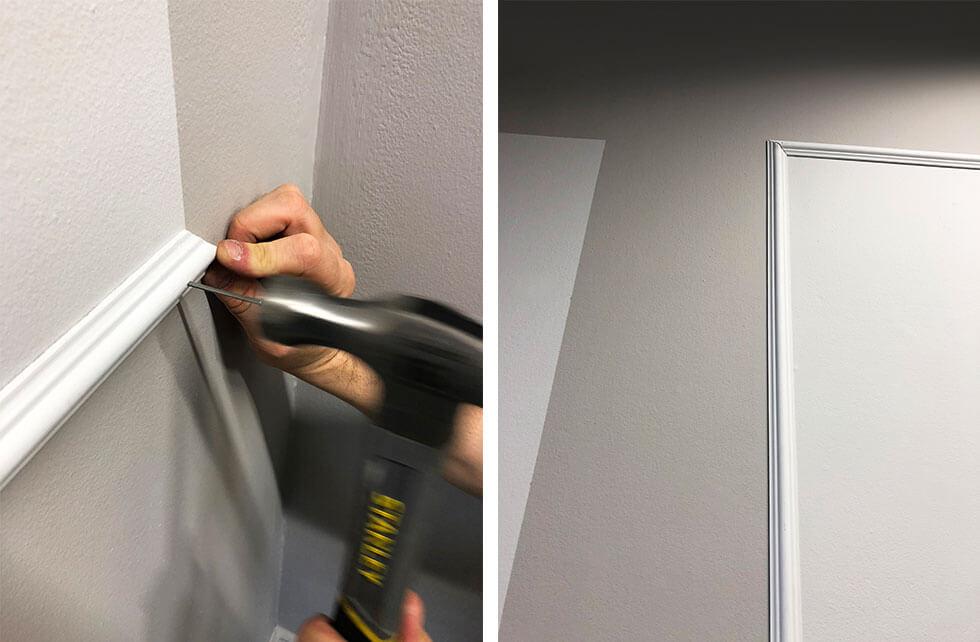 Once you've done that, carefully peel off the masking tape and fix your pine beadings to the outer edges of the painted frame, using nails or strong wall glue.
Step 7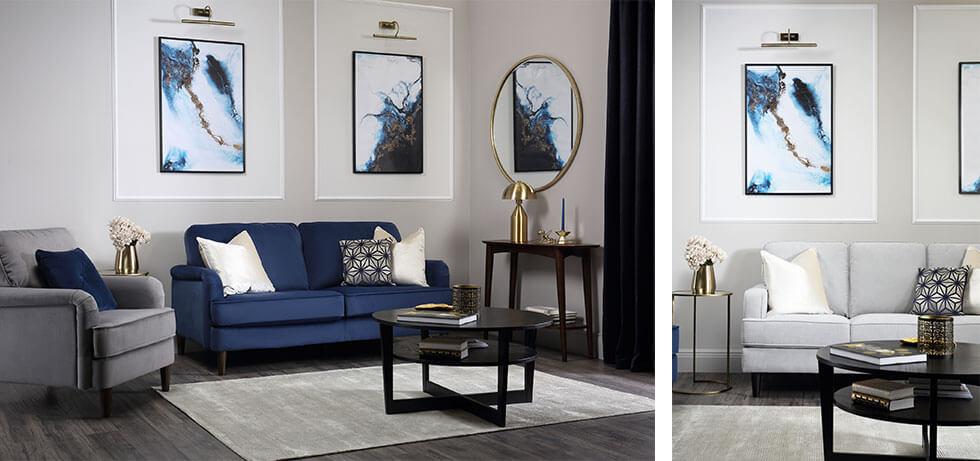 Finally, hang your framed artwork and picture light within the frame. For even more impact, we've gone with art that complements the blue and gold in this room, but you could play with metallics, or contrasting shades too - the sky's the limit.
And there you have it! An Art Deco inspired feature wall. We always love seeing other interpretations of DIY projects, so let us know how you put your own spin to it by sharing the results on Instagram and tagging us in your images. (We're @furniturechoice on Instagram)