The changing seasons mark the perfect time to switch things up in the home. And as we head into summer, the tropical look is a great aesthetic to begin introducing fun,welcoming drops of summer to your space - think green, airy spaces, punchy nature-inspired prints, and bold colours.
With such a strong look, you can pick and choose different elements to play with, and how far you want to go - so whether it's a maximalist or minimalist take on this look, read on to see which would suit your home best!
Maximalism
A quintessential way to rock the tropical look would be to go all out, and this is where maximalism comes in. Touted as one of 2019's biggest It-trends, this decorating approach combines vibrant hues, clashing prints, and a fun collection of knick-knacks, all at once – it's a blend of everything we love, and so much more.
Maximalism's 'go big or go home' aesthetic means styling with your favourite colours, accessories, fabrics, plants – you name it, it works here. This is where the fun part comes in, as you can personalise the tropical look to suit your taste and budget, with the trick being in figuring out how best to layer and curate the space so it doesn't become overstuffed.
Animal-inspired motifs are great accent pieces here, and can be incorporated via furniture and rugs, or even as artwork on the walls. Add to the look with modern brass accents, and for a boost of natural texture and shapes – go green with indoor plants, or even rattan.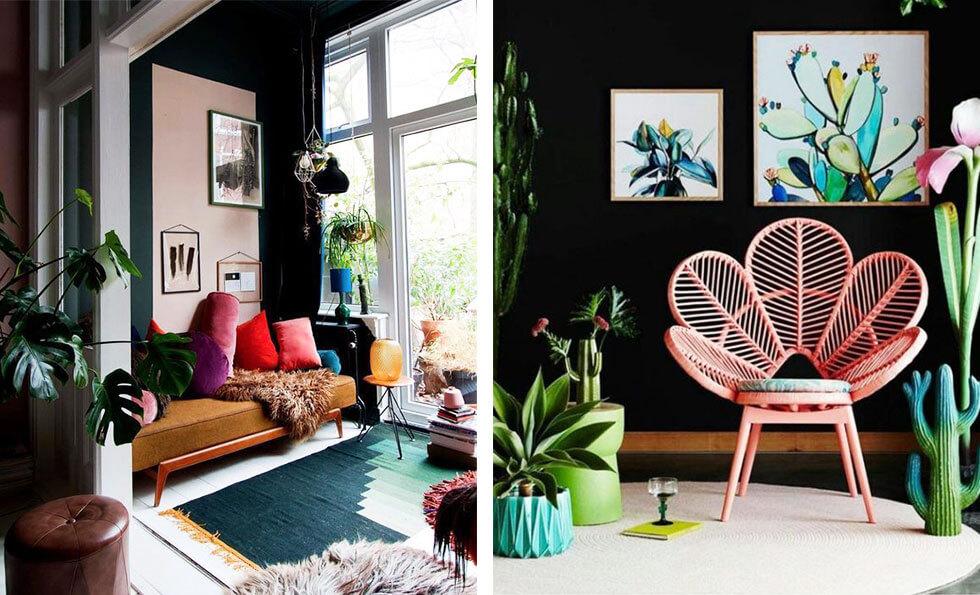 Loading up on colour is another way to get a tropical-meets-maximalism look. Decide on a simple colour palette and build up from there – darker hues are great for creating contrast with bright accents. Decorate with vibrant cushions and lamps for a cheerful boost, or anchor the room with bigger elements like furniture and rugs.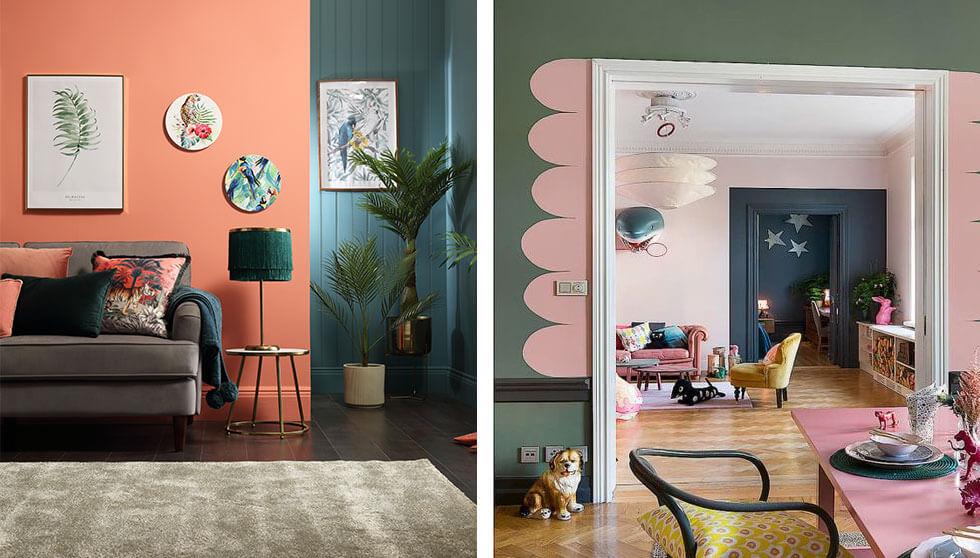 If you want to take things to the next level – colour blocking is the way to go. This is a great way to dress up your bare walls and totally transform your space. Unsure of what colour pairings to work with? Pantone's Living Coral is a chic hue to build around, and goes well with cooler shades like navy and teal. Another cool matchup is pink and green: a lush, trendy combination that'll look right at home in a modern tropical room.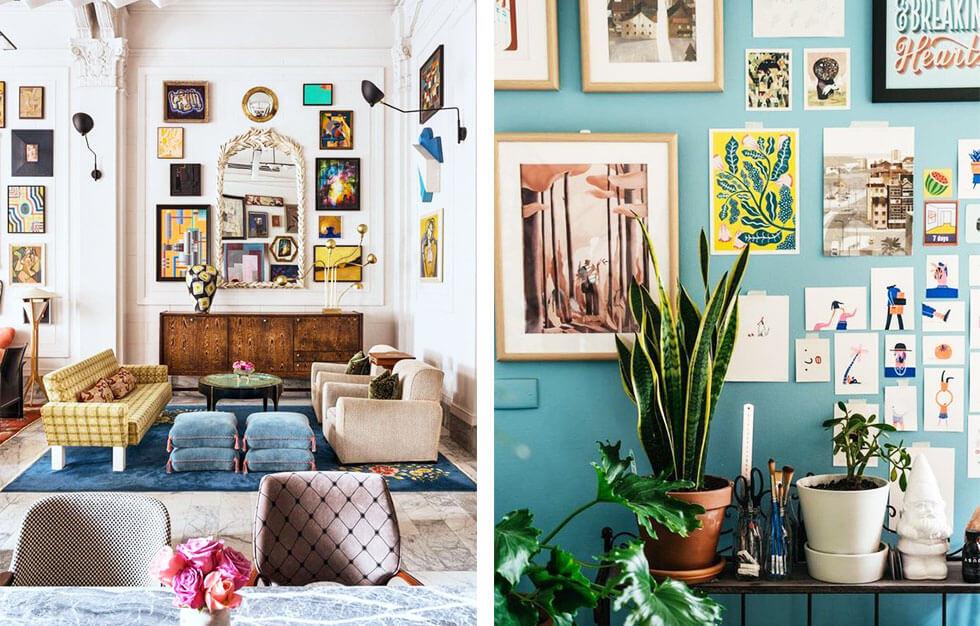 Perhaps you're not quite ready to commit to a major colour switch, and that's okay! Maximalism is also known for eye-catching gallery walls of artwork, photos and interesting curios - it's a flexible way to decorate without making huge changes. Don't be afraid to mix different frames, finishes and even colours for an accent wall that will stand out.
With so many exciting details and shapes, you might end up with a random and confusing space. To avoid that, repeat a few colours or patterns around the room to establish a connection - a method to the madness if you will. This bold approach to the tropical theme is meant to be shown off, so style it in busy rooms like the living room and dining room. Leave no inch undecorated!
Minimalism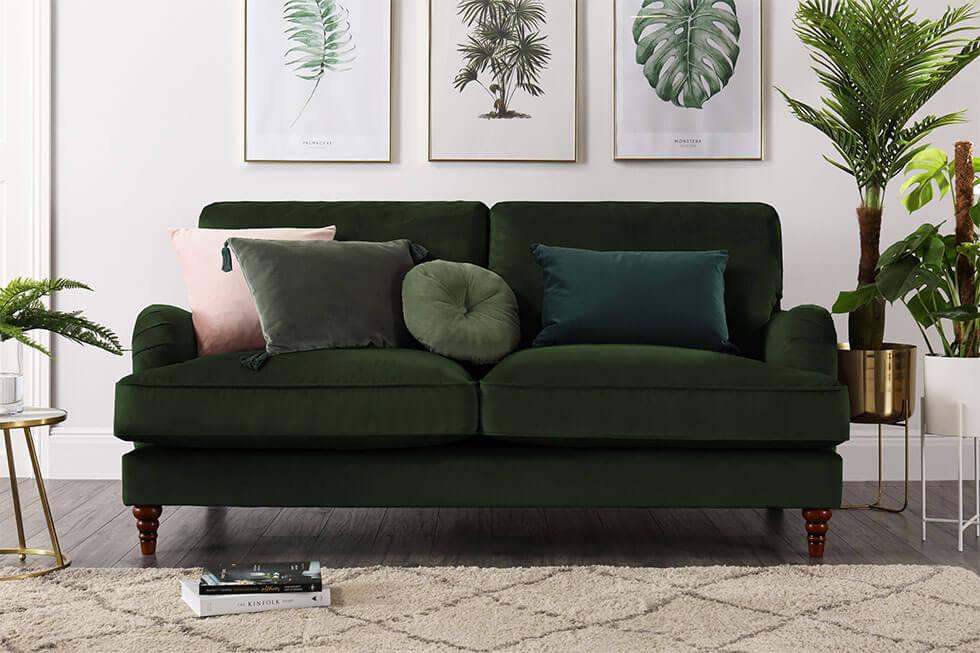 For an entirely different approach, a minimalist palette is a chic, cosy way to showcase the tropical trend. Aside from being versatile and easily customisable, this is also a great way to refresh the home with carefully curated statement items that can evoke a summery feel, but will also carry you from season to season.
Thanks to its clean and neutral look, the minimalist approach works in all parts of the home. Start off by picking a colour scheme of your choice - airy, gentle hues such as off white and cream work beautifully as a base here, adding a fresh, tranquil touch.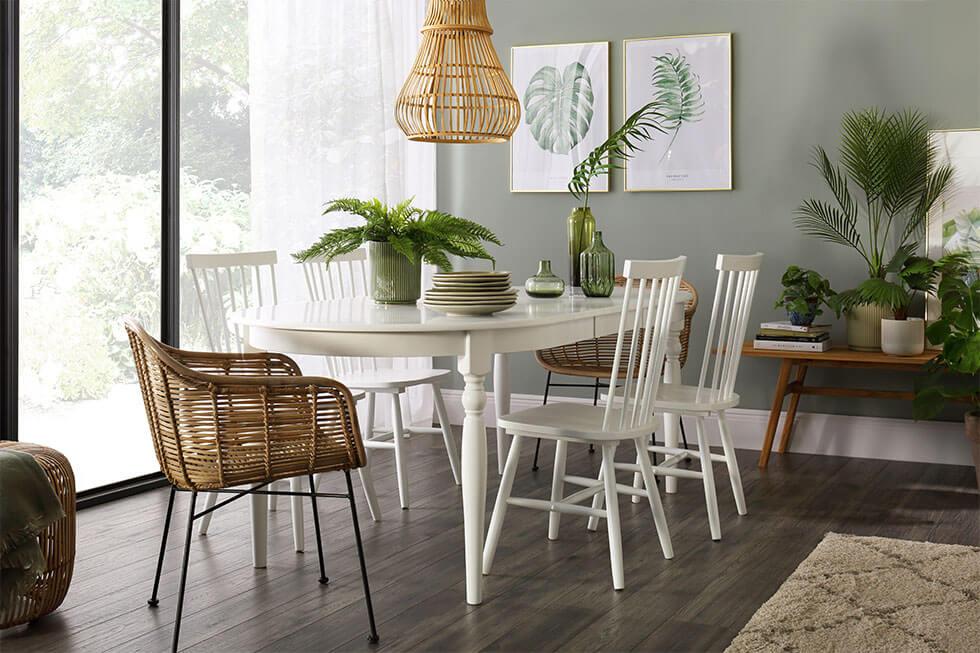 This neutral backdrop plays well with natural light, adding brightness and sunshine to a room, and also pairs easily with earthy colours and natural textures, such as wood and rattan. This approach creates an elegant, carefree take on the tropical trend and is especially easy to create if you already have a Scandi-inspired space.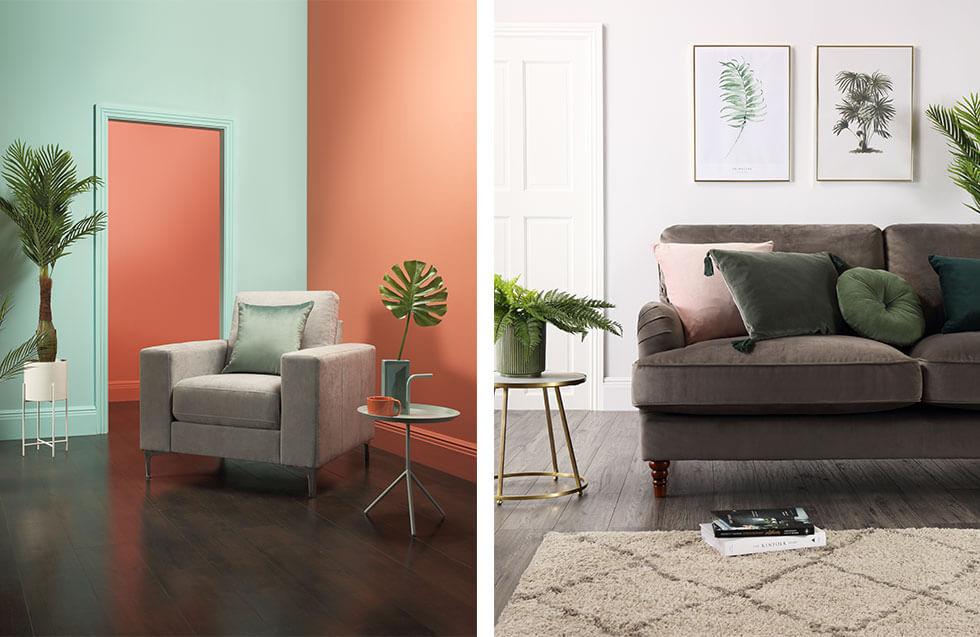 Working with soft, unfussy neutrals will also create a good foundation for colourful accents that can give the room a nice pop. For instance, mint, forest green, and peach sofa cushions can immediately add some interest and gentle tropical vibes to a space. And a feature wall is always a good way to add impact, and for a twist, consider colour blocking! Pairings such as coral with white or teal add a zesty, fresh touch, especially if the rest of the room is kept simple.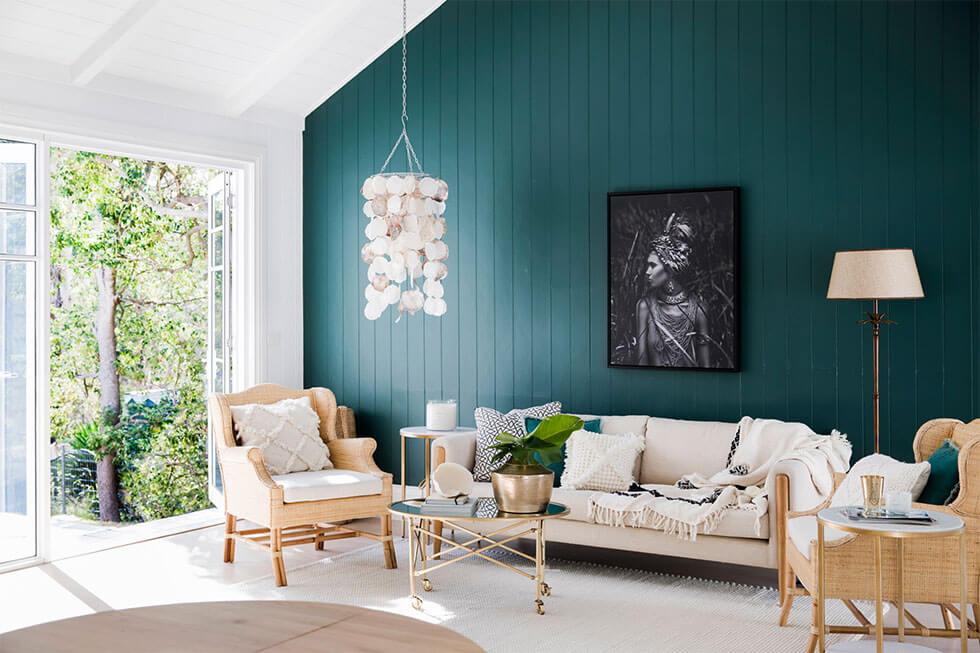 Ultimately, whether you decide to go all out or opt for a spare, elegant minimalist take on this colourful tropical trend, it's a stylish way to get your home ready for warmer days and is infinitely adaptable - so have fun with it and get your home summer-ready!
To shop our Tropical Crush trend click here.