Bring a chic, colourful touch to your home with a sideboard and some paint.
Check out the stylish DIY below!
You will need: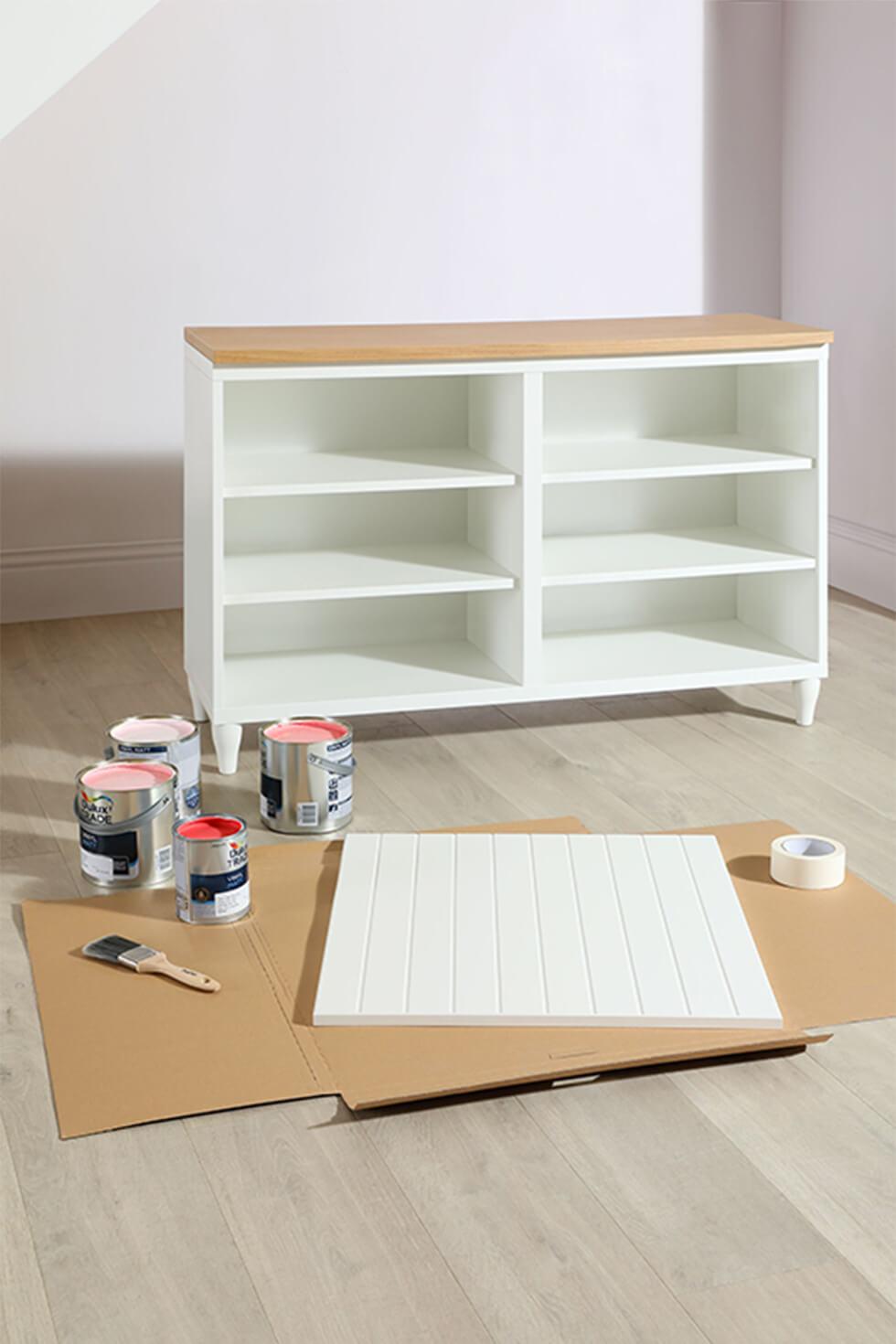 Step 1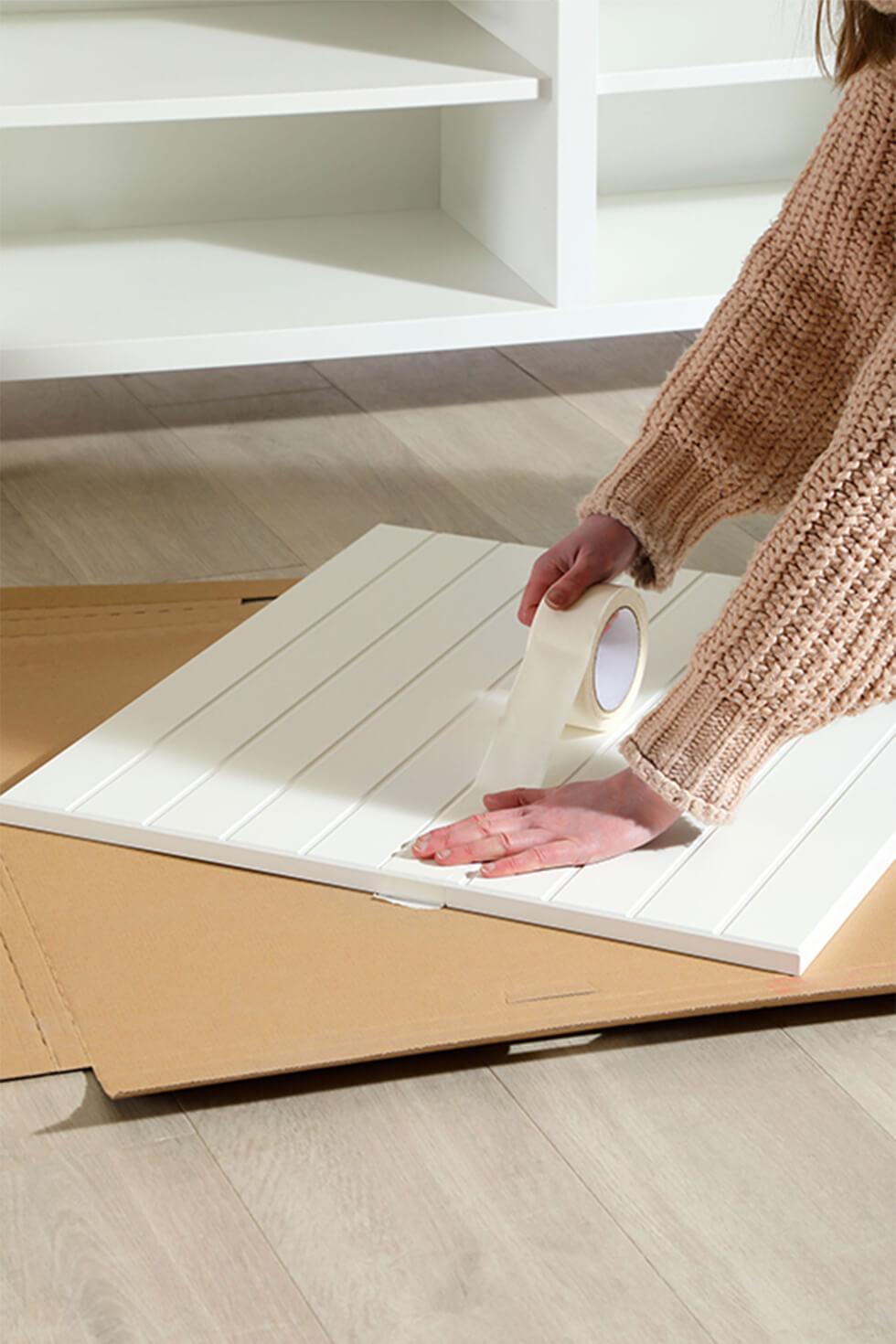 Carefully remove the sideboard doors. Then, plan out four equal sections on the doors and assign a paint shade to each. To achieve an ombré effect, use the darkest colour on one end and work towards the lightest colour on the other end of the sideboard.
Mask the first section out, making sure to go around the edges too. We only want the front of the doors to be painted.
Step 2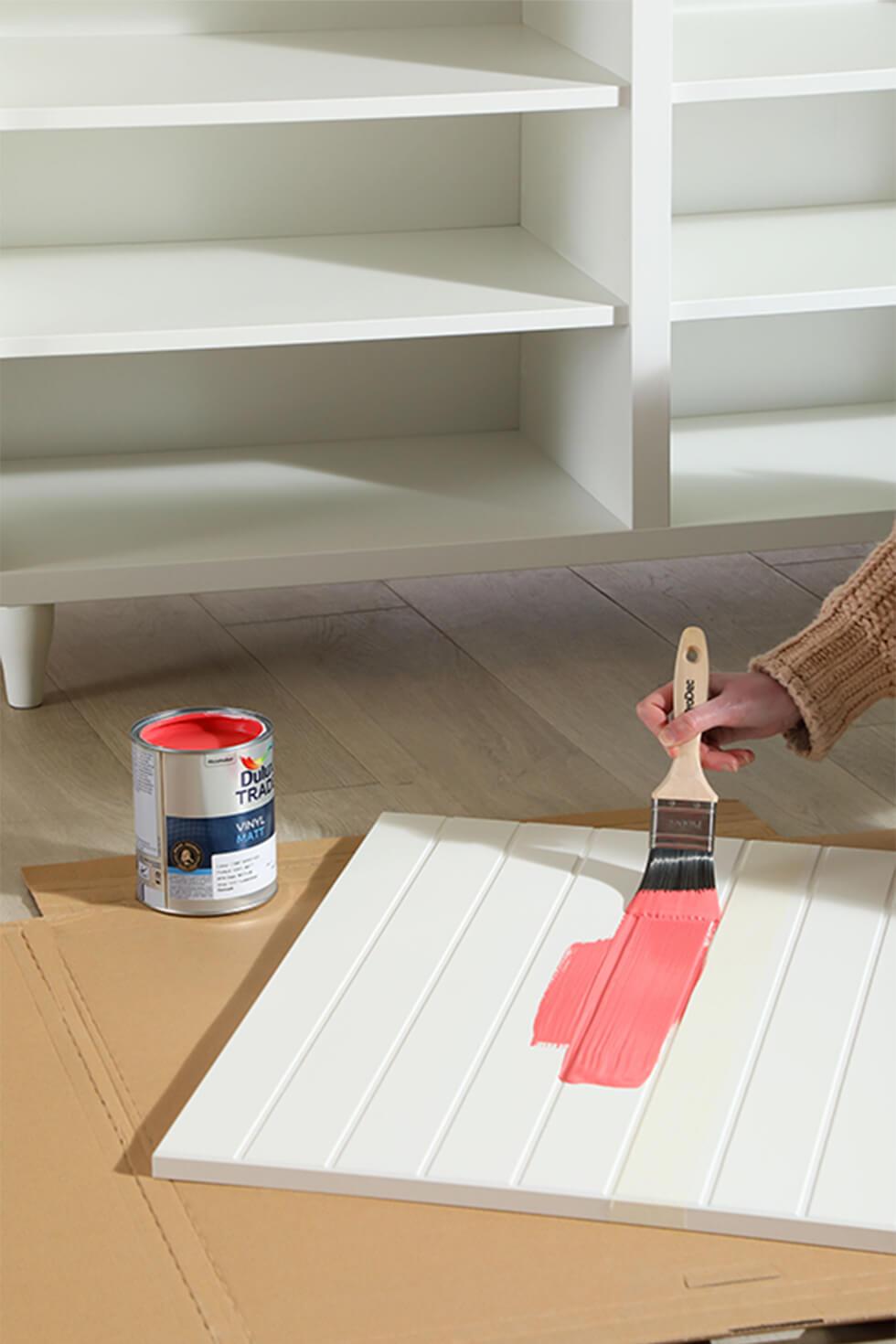 Paint the first section on each door and leave to dry completely.
Step 3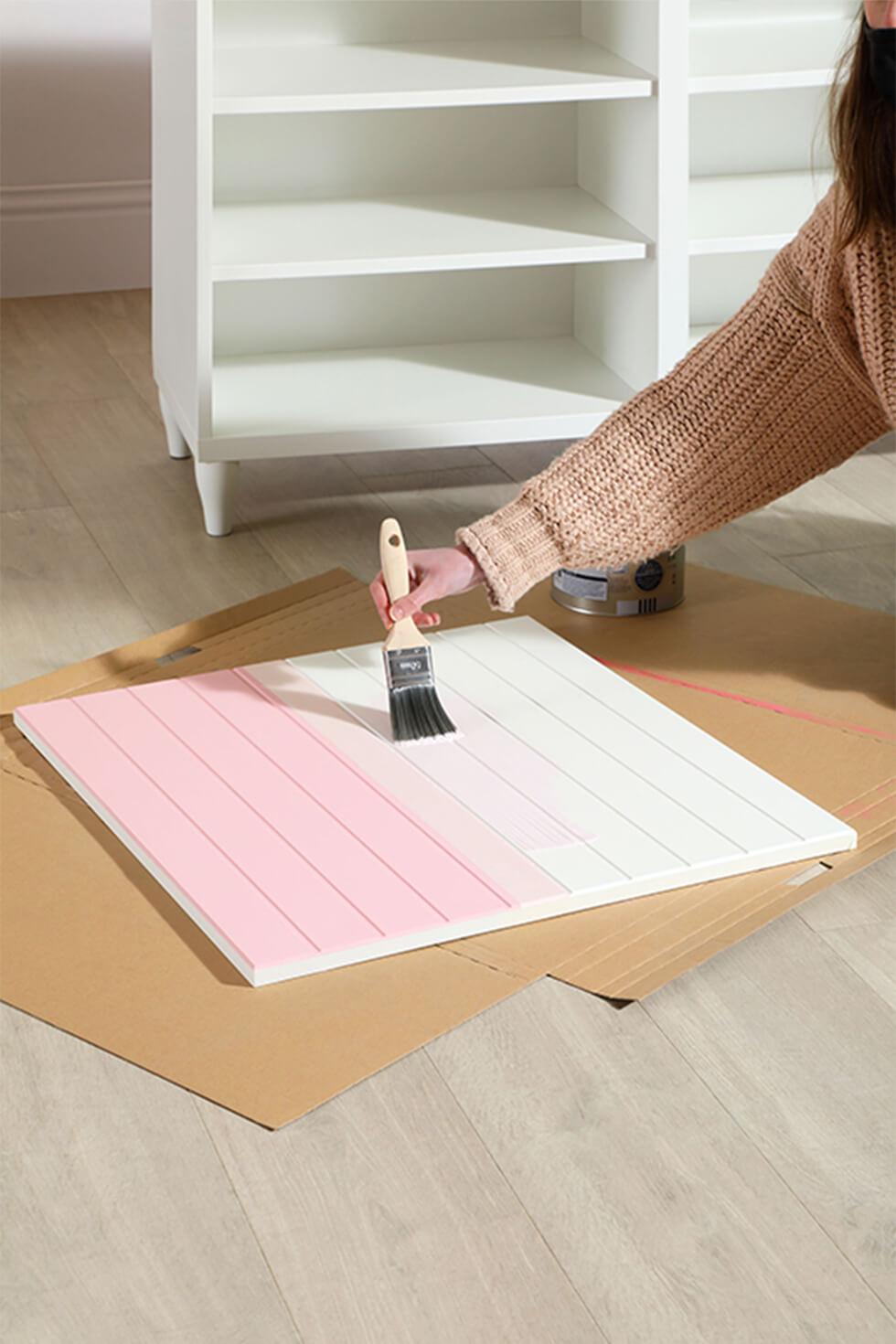 Once they're dry, remove the masking tape around the painted area. Repeat the masking off and painting for the remaining two sections and colours. Leave to dry completely.
Step 4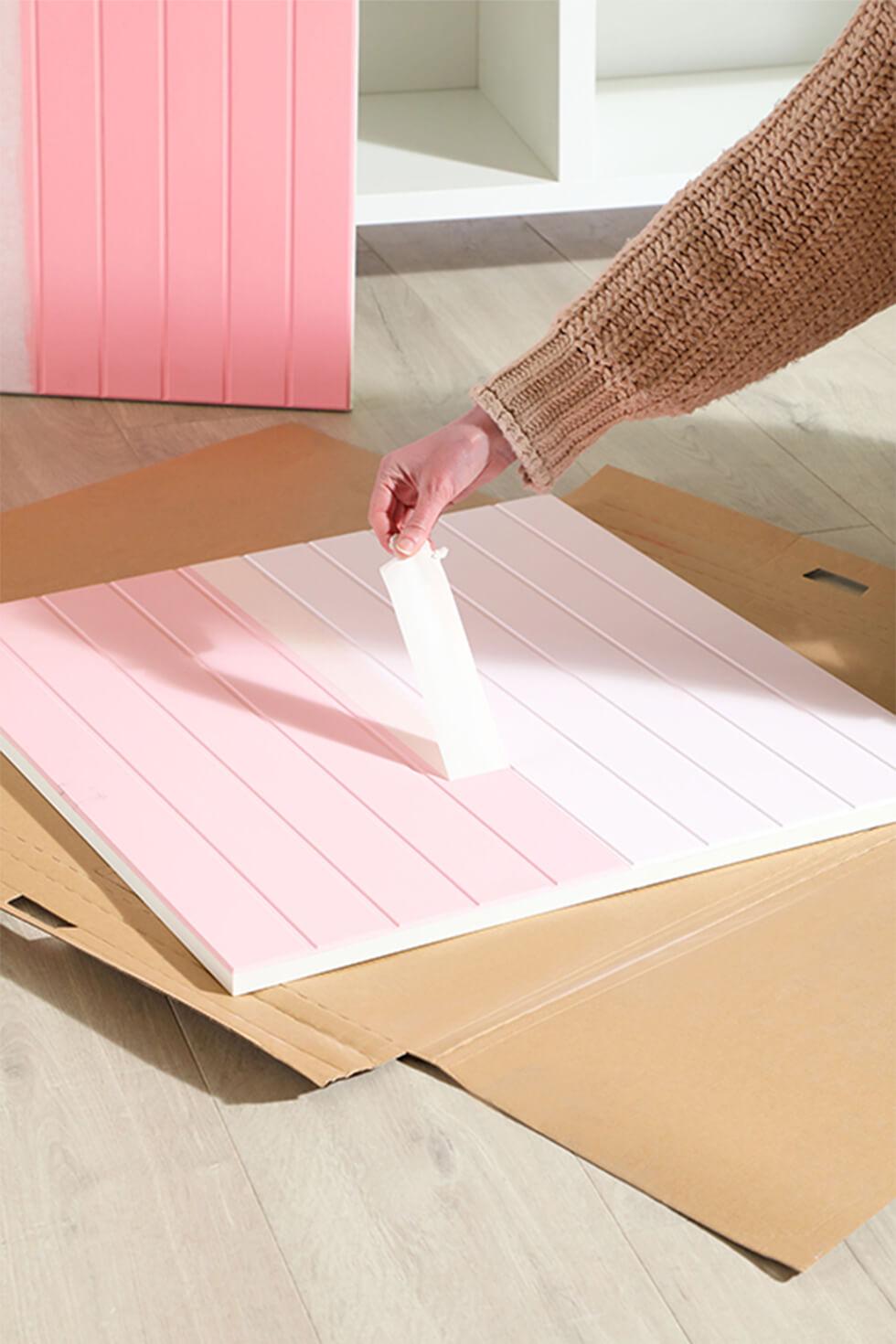 When all sections are dry, peel off the masking tape and reattach the doors to the sideboard.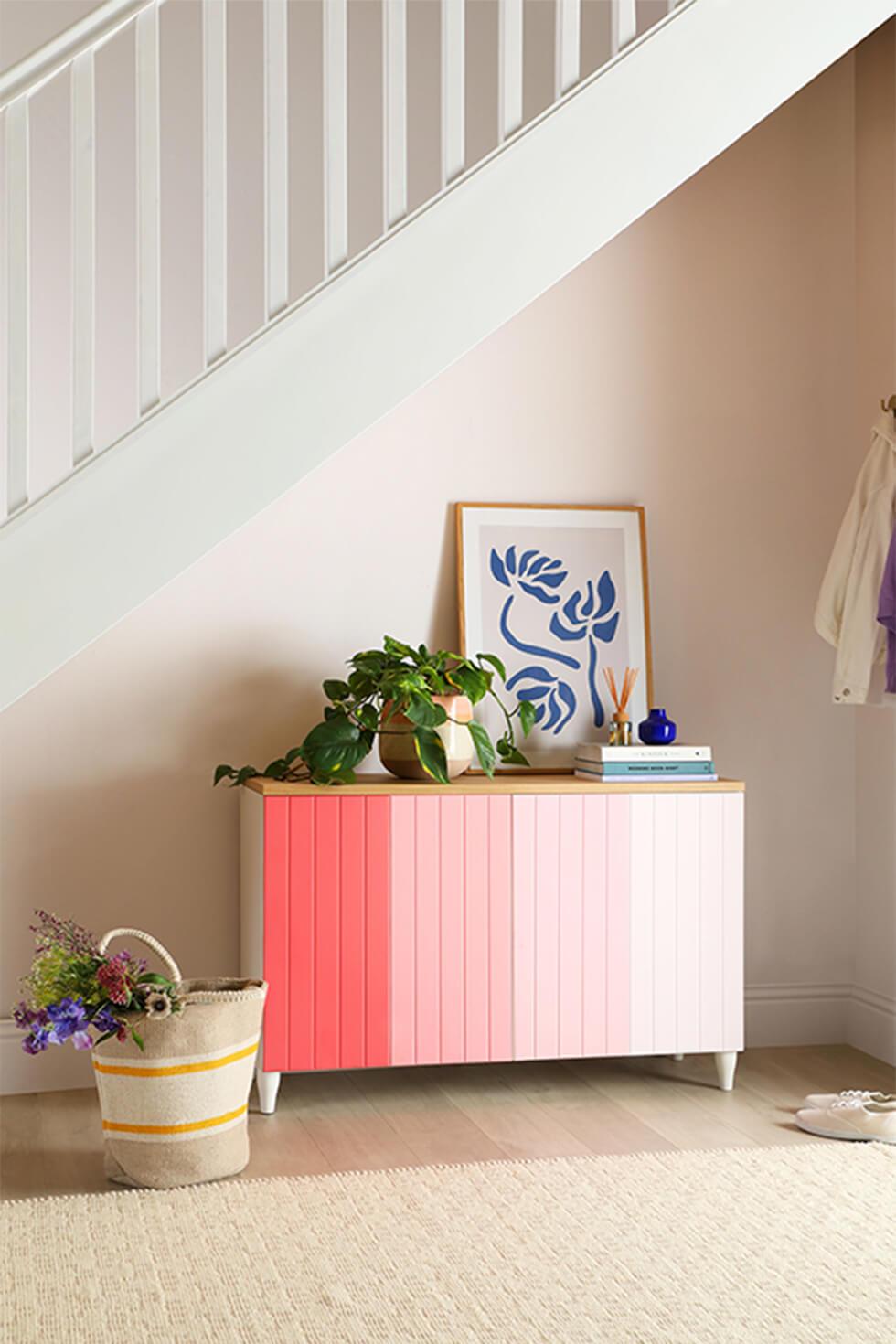 Top off your chic ombré sideboard with a plant or two for a fresh and homely feeling. You could even pair it with an indigo blue tie-dye wall art to get a cheerful colour palette going.
In the spirit of spring, we've styled our pink sideboard with some Pantone SS21-inspired colours like French Blue, Marigold, Cerulean, and Buttercream.