How to style Pantone's Colour of the Year 2021: Ultimate Gray and Illuminating
Find out how to use soothing grey and zingy yellow together, for a home that's calm, hopeful and bright.
Reassuring and optimistic, quiet and vivid, cool and warm - Pantone's Colour(s) of the Year 2021 bring grey and yellow together for a pairing that is comforting and calm, with a pop of delight!
Why Ultimate Gray and Illuminating?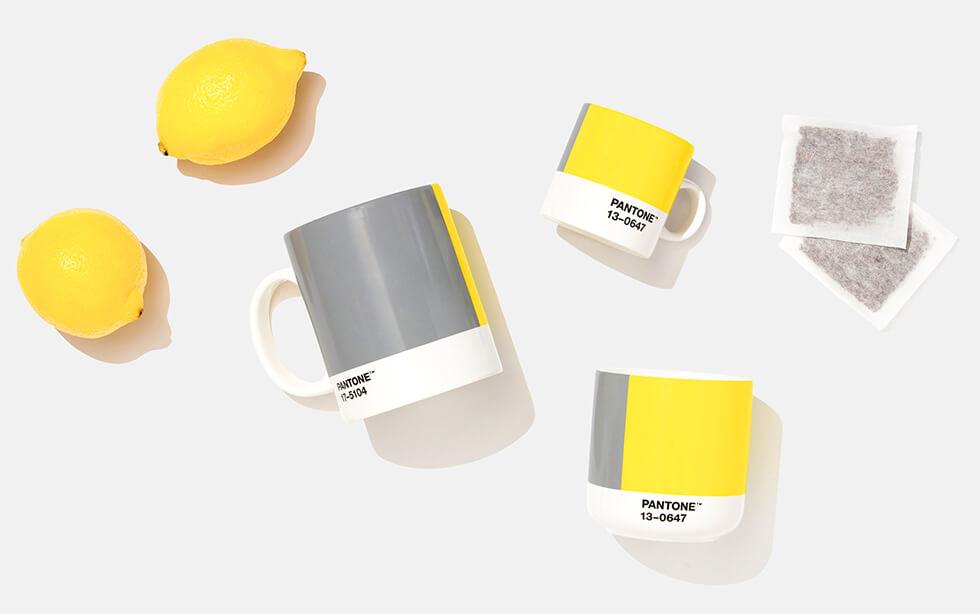 This is only the second time in its history that Pantone has selected two colours to represent a year, but the company told Vogue that the focus was on expressing the need and hope for us to come together and move forward - and one colour simply couldn't encompass everything. Which is why we find ourselves with two very distinct shades, meant to be seen together.
One half of the pair, Ultimate Gray is a solid, reserved shade, evoking natural elements that have stood the test of time, for a sense of resilience and stability. Meanwhile, Illuminating is a bright, sparky yellow, undeniably hopeful and cheerful.
Side by side, this combination is both uplifting and grounding, making it a lovely way to infuse some warmth, positivity and calm into your space. Here are 5 easy ways to use this combination at home!
1. Go classic with a playful twist in the living room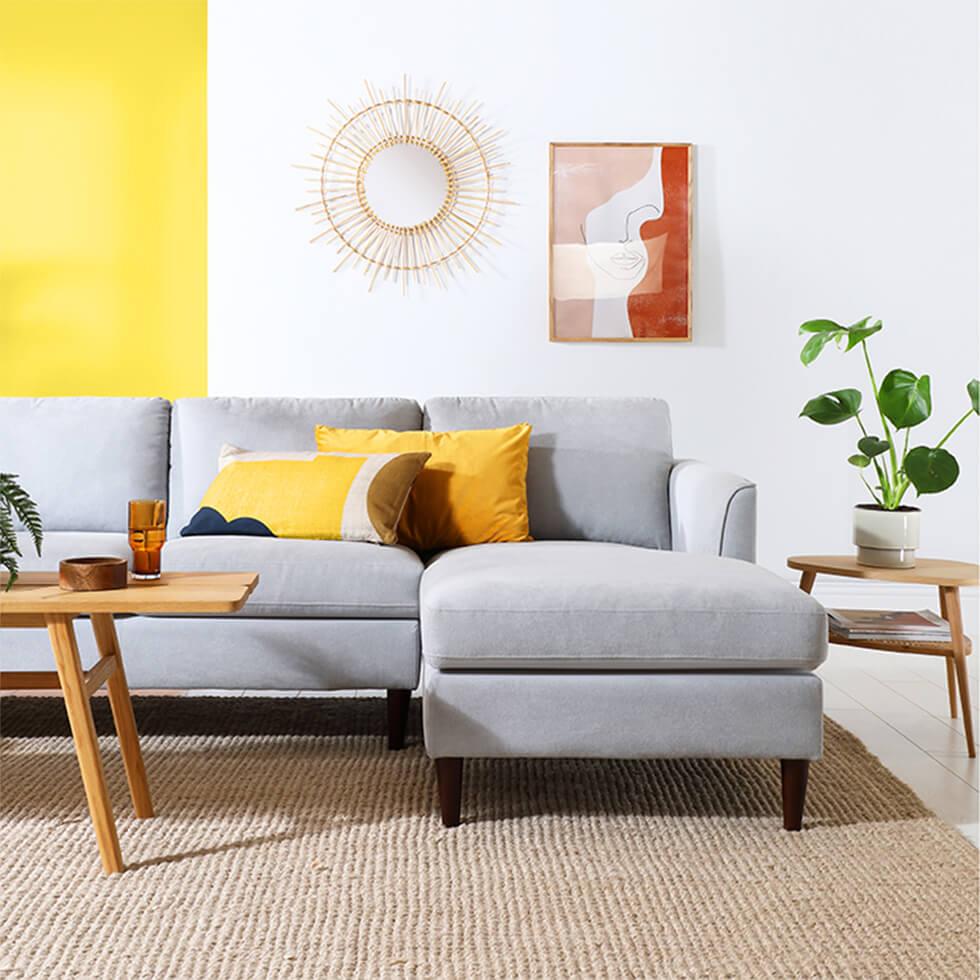 Ultimate Gray is a true neutral with a thoughtful, quiet quality, so it fits really well with classic designs and styles - think mid-century modern - and is a great place to begin when it comes to styling your home.
Start with a grey sofa as an anchor, and then introduce elements of Illuminating with yellow pillows, artwork, or even a feature wall. Together, this creates a timeless space with vintage references, that's also playful and happy. Fun, thematic pieces like a sunburst rattan mirror can also help to visually brighten your room and add texture.
2. Embrace sunny and serene coastal vibes in the bedroom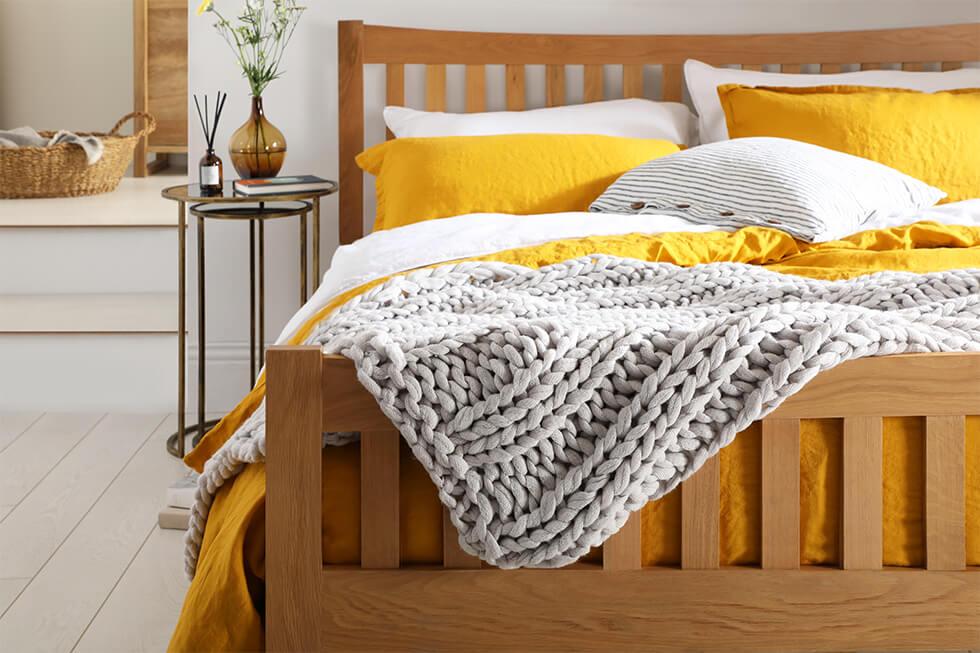 For a breezy, relaxing feel - even if your home is miles away from the sea - opt for a simple and sweet coastal aesthetic!
To instantly channel beachy vibes, start off with a light colour palette, natural textiles, and a wooden centrepiece, such as an oak bed with a slatted headboard. Then bring the sun in with vivid punches of yellow décor and bedlinen, and contrast it with the grounded, soothing tones of Ultimate Gray through cosy knits and pillows.
Play up the look with natural materials like jute or rattan, linen, and fresh flowers and plants. And as a finishing touch, consider adding beach-themed art or pillowcases with nautical stripes.
3. Style a bright and creative home office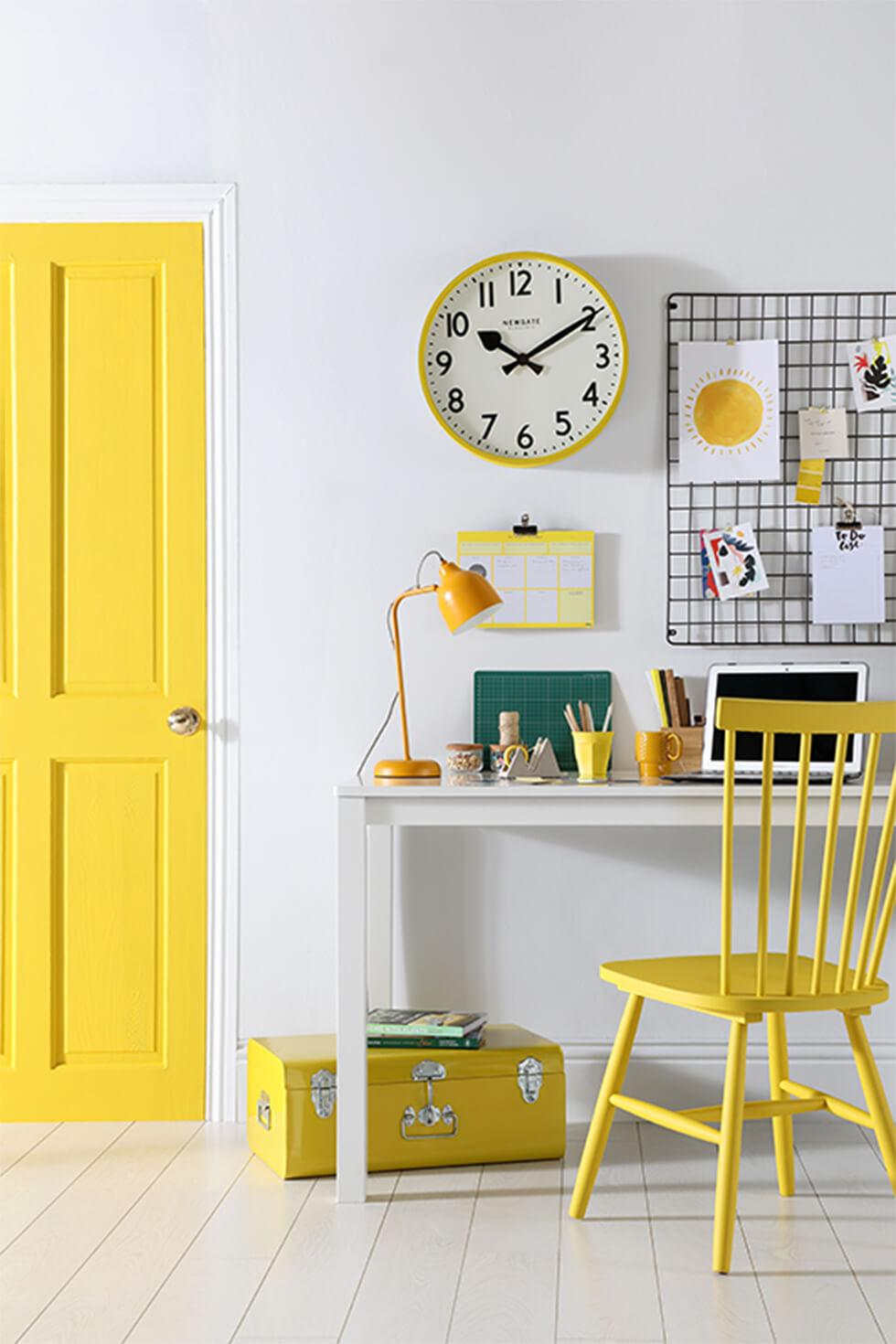 The combination of Ultimate Gray and Illuminating is perfect for a space that fosters productivity and creativity, like the home office.
Yellow's energising quality can help you focus and think clearly, while also packing a real design punch. Opt for a feature wall (or door!) in this cheerful shade, or go for a fun DIY update by painting a wooden chair bright yellow.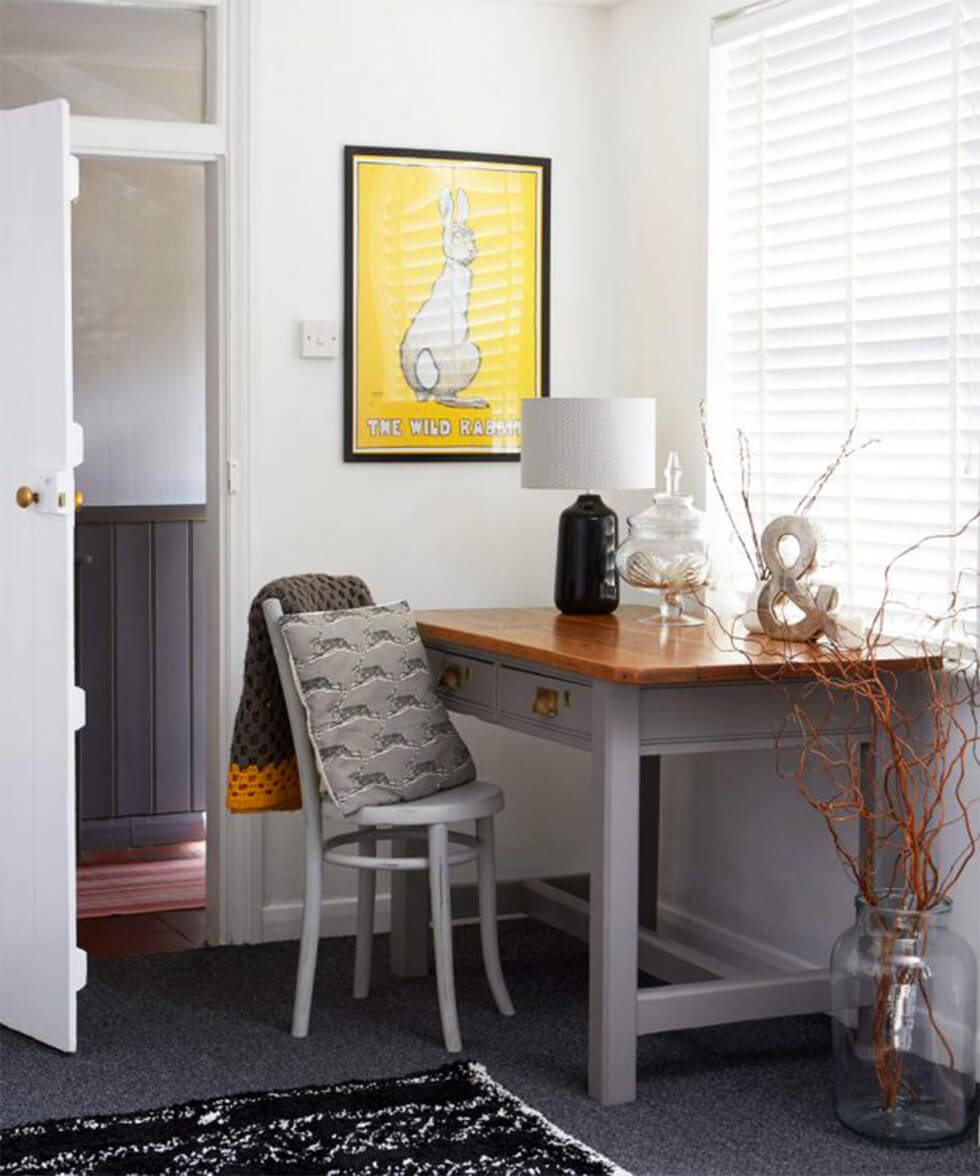 Meanwhile, grey acts as a calming counterpart, grounding one in the moment and encouraging feelings of composure, steadiness and resilience. Together, this pairing creates a home office that is practical and thoughtful, while also being optimistic and inviting.
4. Be fresh and modern with an industrial style dining space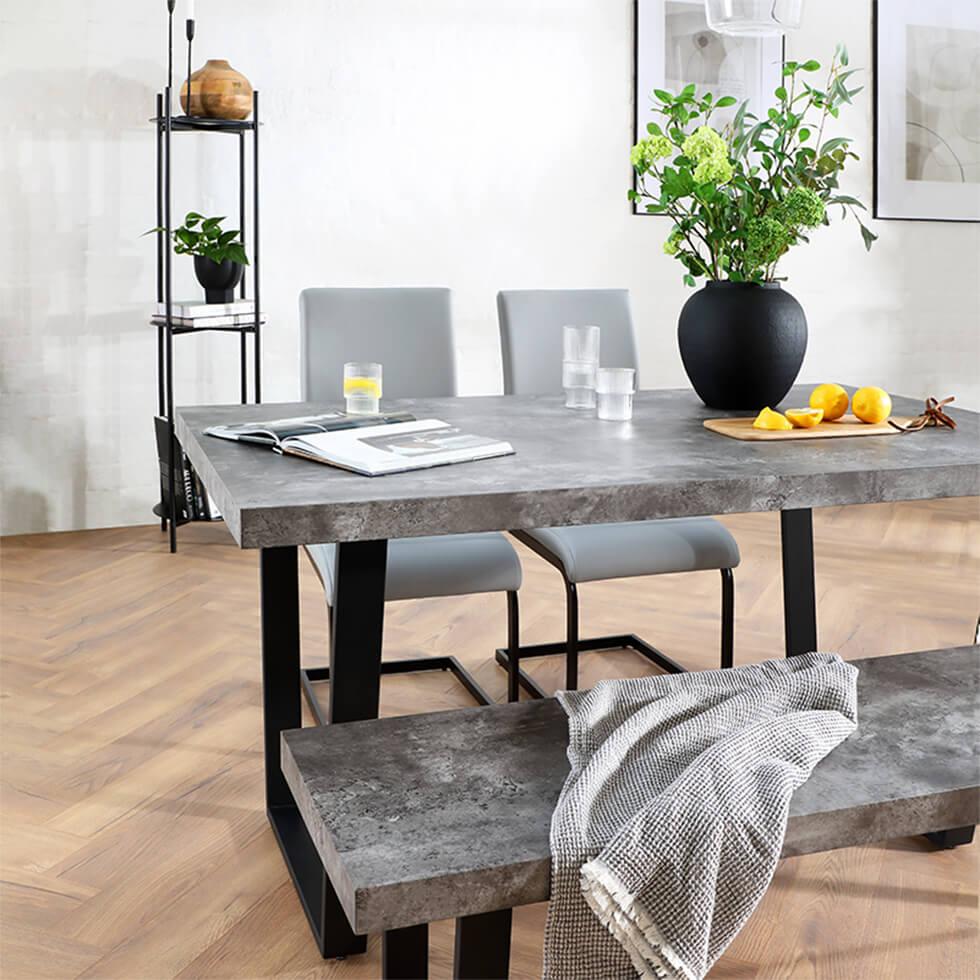 For a fresh take on a modern dining room, introduce Ultimate Gray into the home with an industrial dining set, built on strong silhouettes and crafted from materials such as concrete, steel and leather. Then, accent the space with Illuminating for a zing of energy and brightness.
With such a clean, simple room, being intentional with decorations is key. So focus on bringing in thoughtful pops of yellow. Fresh flowers in a minimal vase bring in nature and softness, and displaying lemons in a bowl, is another clever, functional way to do this.
5. Experiment with texture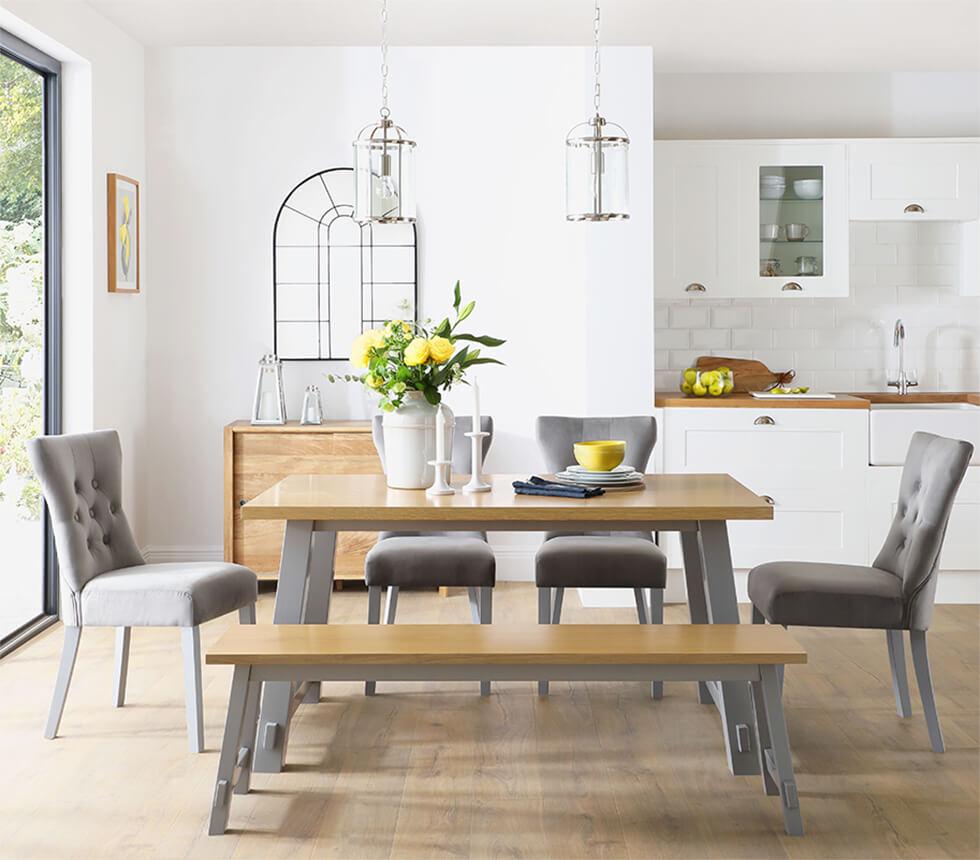 The combination of Ultimate Gray and Illuminating as the Colour of the Year is a play on contrasts - so take it a step further and combine it with different textures and tones.
For instance, in this open plan dining room, the warmth of a wooden table is set against cool grey velvet chairs, and played up with smaller dashes of yellow, with tableware and fresh flowers. It all ties together for a space that's serene and beautiful, yet intriguing.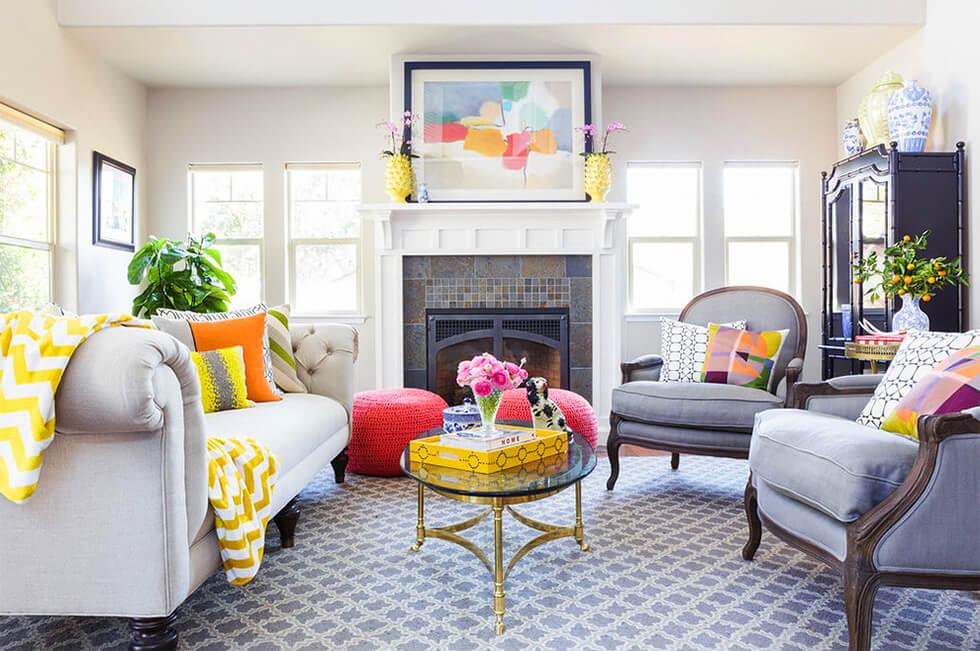 These colours also lend themselves wonderfully to mixing print and pattern, especially since grey is a strong, reassuring neutral that stands up well to assertive shades like yellow. In this airy living room, a yellow chevron throw and patterned vases add personality and verve to a sophisticated neutral space.
The trick is to use print in items that can be moved around, such as throws, cushions and rugs. This way, you can rearrange them until you have a marriage of Ultimate Gray and Illuminating that works best for your home!