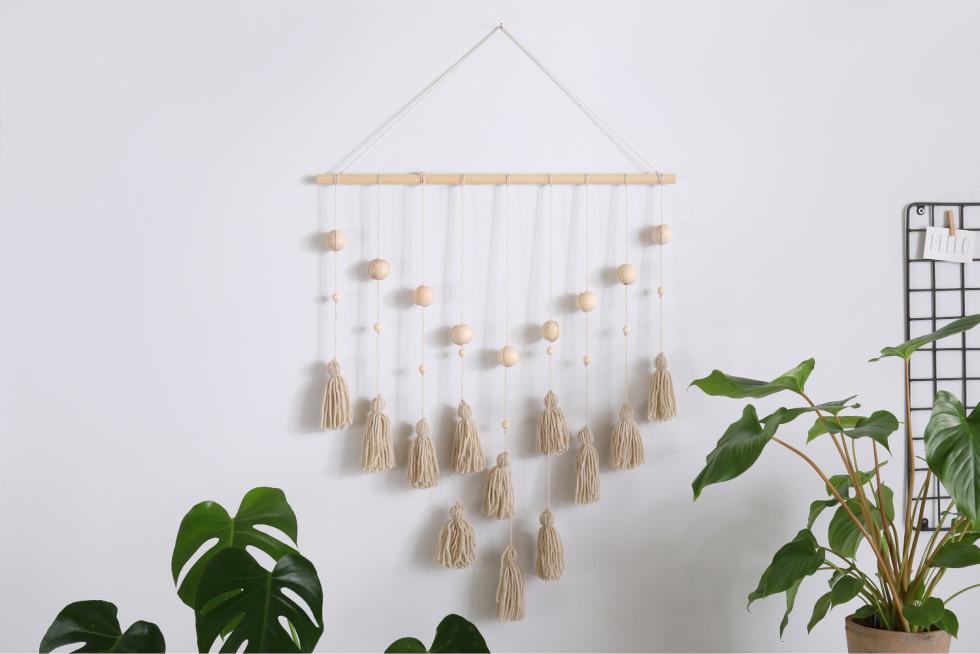 Tap into the art of mindful living at home by making it a lifestyle that's here to stay.
It's all about making choices towards a healthy, fulfilling life so it's best to start with small changes that bring you feelings of calm and joy. Have you been thinking of pursuing new hobbies in your free time? Or perhaps you want to spruce up a small part of your home?
Inspired by the carefree and natural elements of boho design, this crafty DIY project encourages you to do both. Practise your creative skills with our step by step guide.
For the tassels
Step 1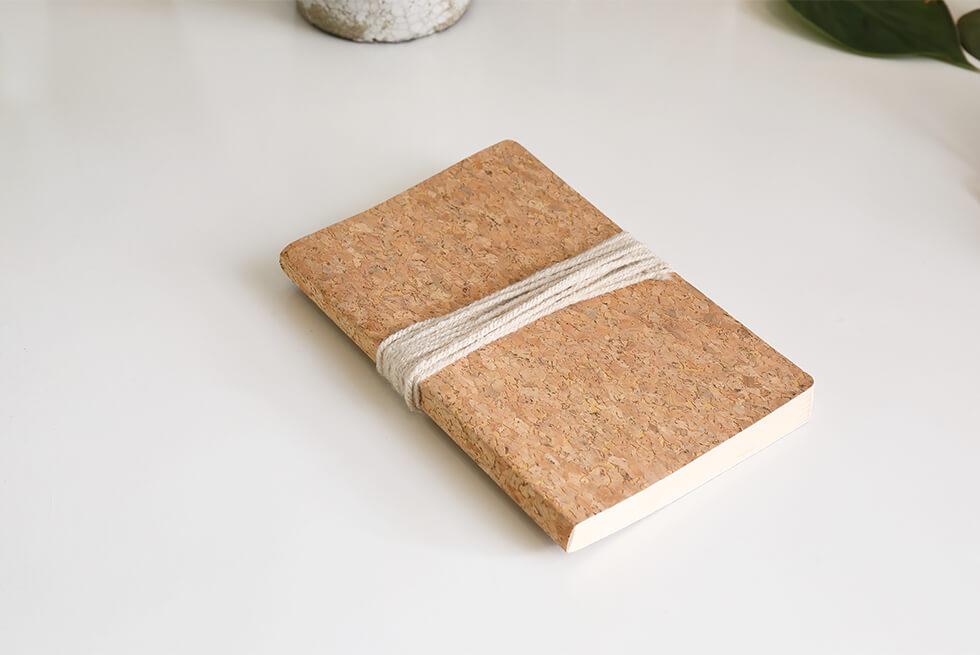 Cut a piece of yarn and hold it against the spine of your notebook. This will form the foundation of the tassel. Follow up by wrapping the yarn over this piece 30 times and cut off the excess.
Step 2
Take the first piece of yarn from the spine of the notebook and double knot it around the wrapped yarn.
Step 3
Cut the yarn down the side of the notebook.
Step 4

Place the tassel on a piece of yarn, then double knot it to form the tassel head. Make your tassel look neater by cutting off any scraggly pieces at the bottom. For this wall hanging, you have the choice of creating up to 10 tassels to hang on the wood dowel.
For the full assembly
Step 1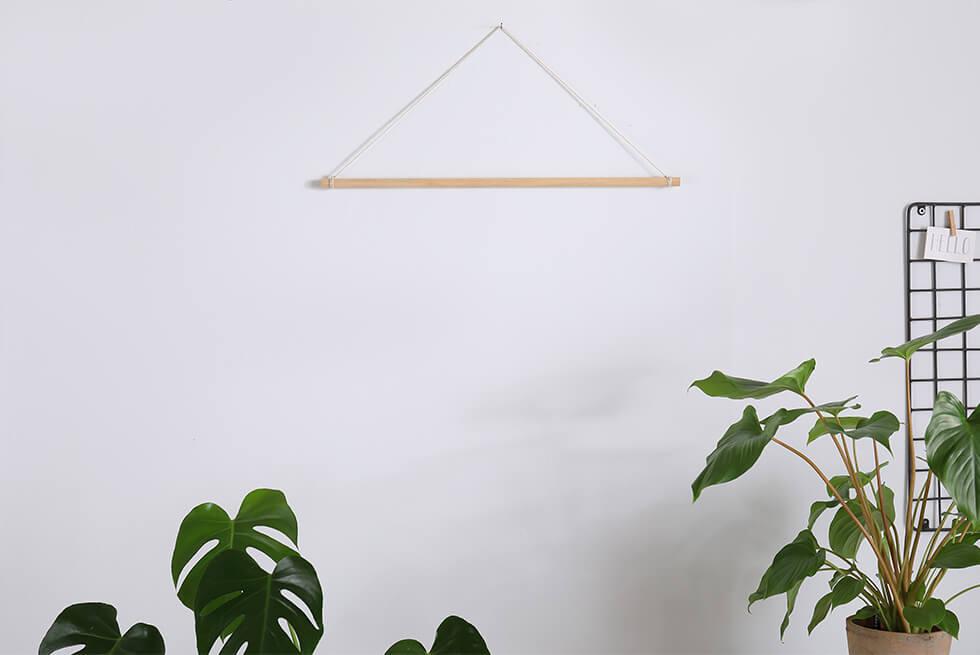 Tie each end of the dowel with a piece of yarn. This will become the part that will be hung against the wall.
Step 2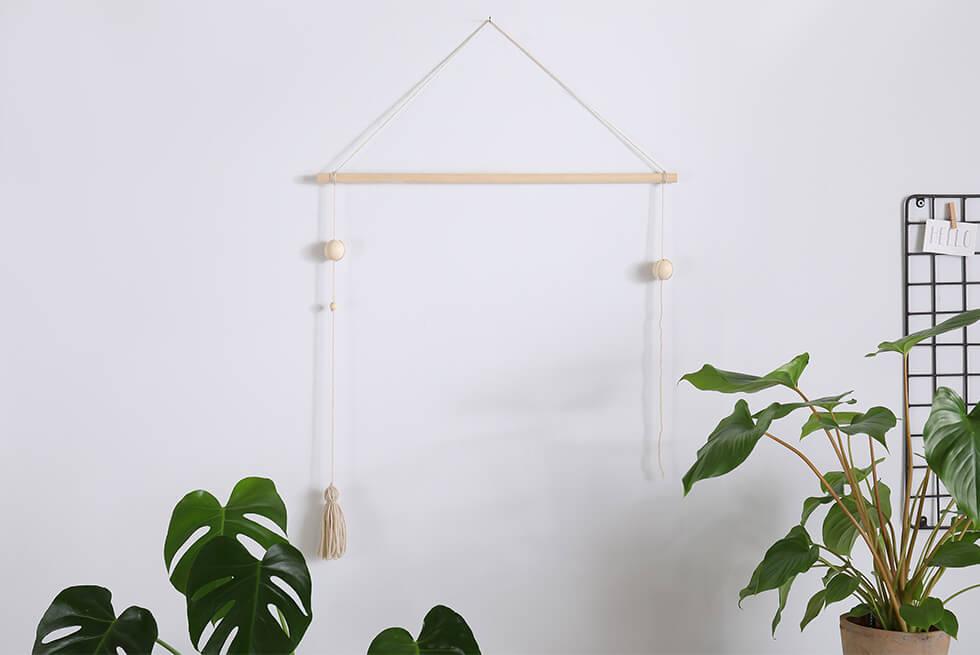 Next, tie on a piece of yarn at the end of the dowel and double knot it with the knot facing down. To keep the double knot in place, reinforce it with a dab of super glue.
Step 3
Divide the dowel into 9 sections to attach the other six pieces of yarn and repeat step 3.
Step 4
Slide 1 large wood bead then thread the yarn around the bead to keep it in place. Then slide 1 small bead on the yarn then tie a triple knot underneath it to keep it in place.
Step 5
Attach a tassel by tying it to the end of the yarn and through the top loop of the tassel. Proceed to double knot it before cutting off the excess yarn. Repeat this step with the other tassels.
Step 6
If you have extra tassels, why not add a second tassel in between the bead and tassel hanging for the three middle hanging pieces? Use the top strands of the tassel in step 3 and double knot it. Cut off the excess yarn when you're done.
Step 7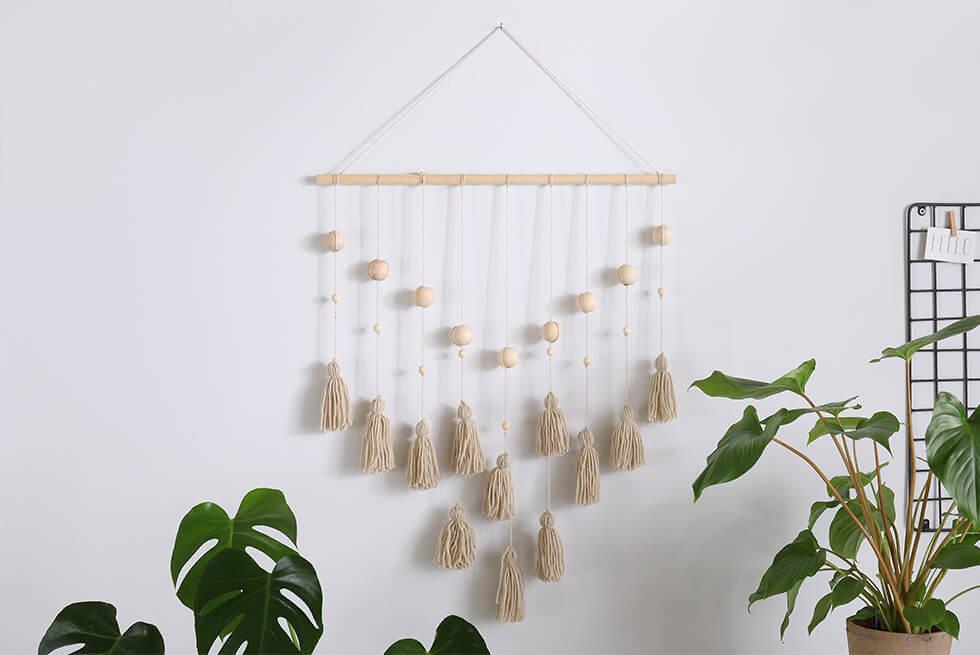 Tie an extra piece of yarn around the bottom of the head of the tassel and the yarn it's hanging from to keep everything in place.
And now it's time to admire your handiwork! The dreamy vibe of these tassels make a playful addition to your bedroom or living room.