A fresh, chic update for a sideboard that's set to be your new favourite piece. In collaboration with tiles specialist Walls and Floors, we've paired this rattan sideboard with beautiful ceramic pattern tiles to completely transform a hallway.
Check out the stylish DIY below!
You will need: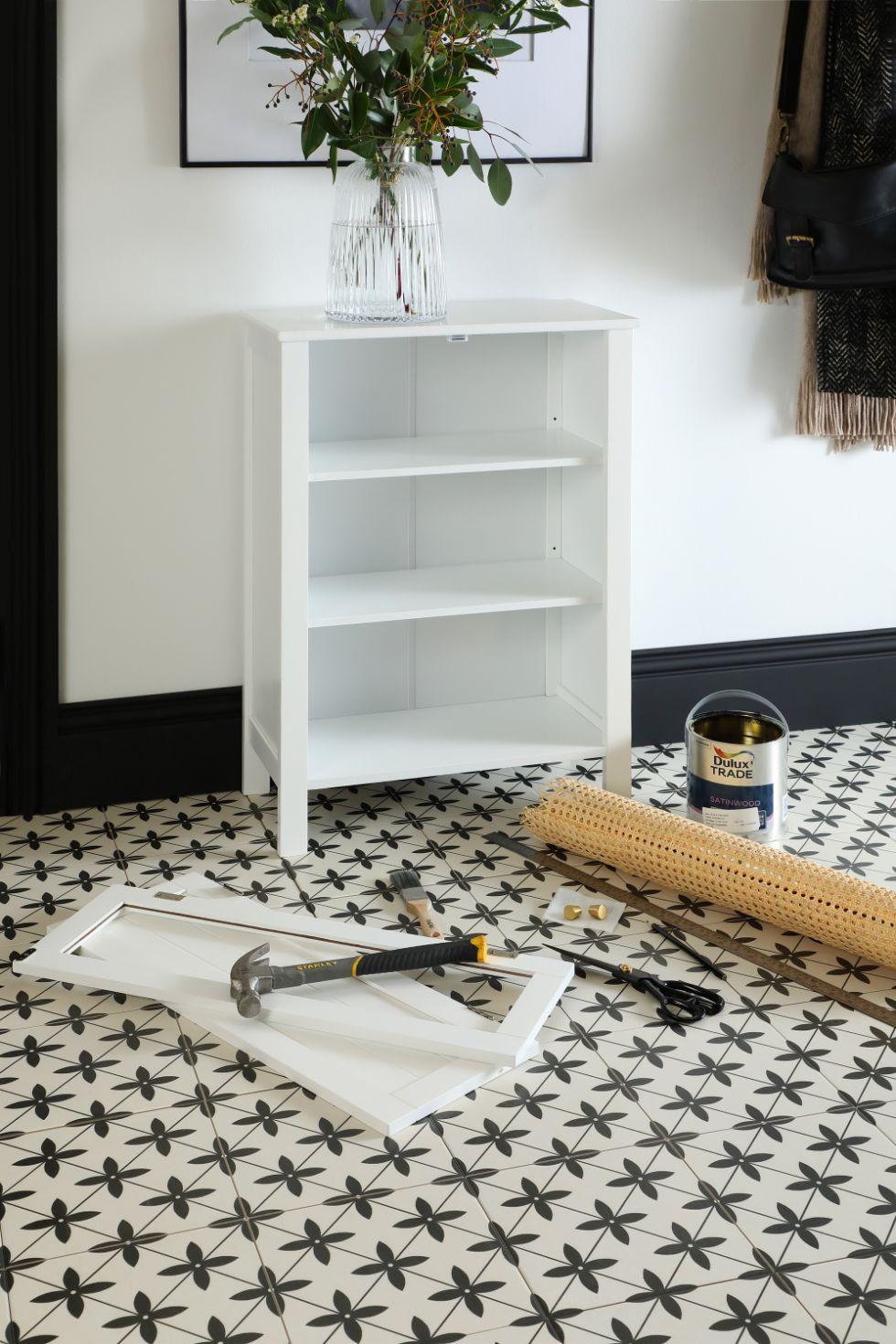 A sideboard or cupboard that can be upcycled. Remove the doors, but keep the hinges and fixings to put them back later on
New sideboard door handles (optional)
Pencil
Metal ruler
Sharp scissors
Hammer
Paintbrush
Staple gun, strong gaffer tape or strong furniture glue
Roll of cane webbing (make sure it's wide enough)
Step 1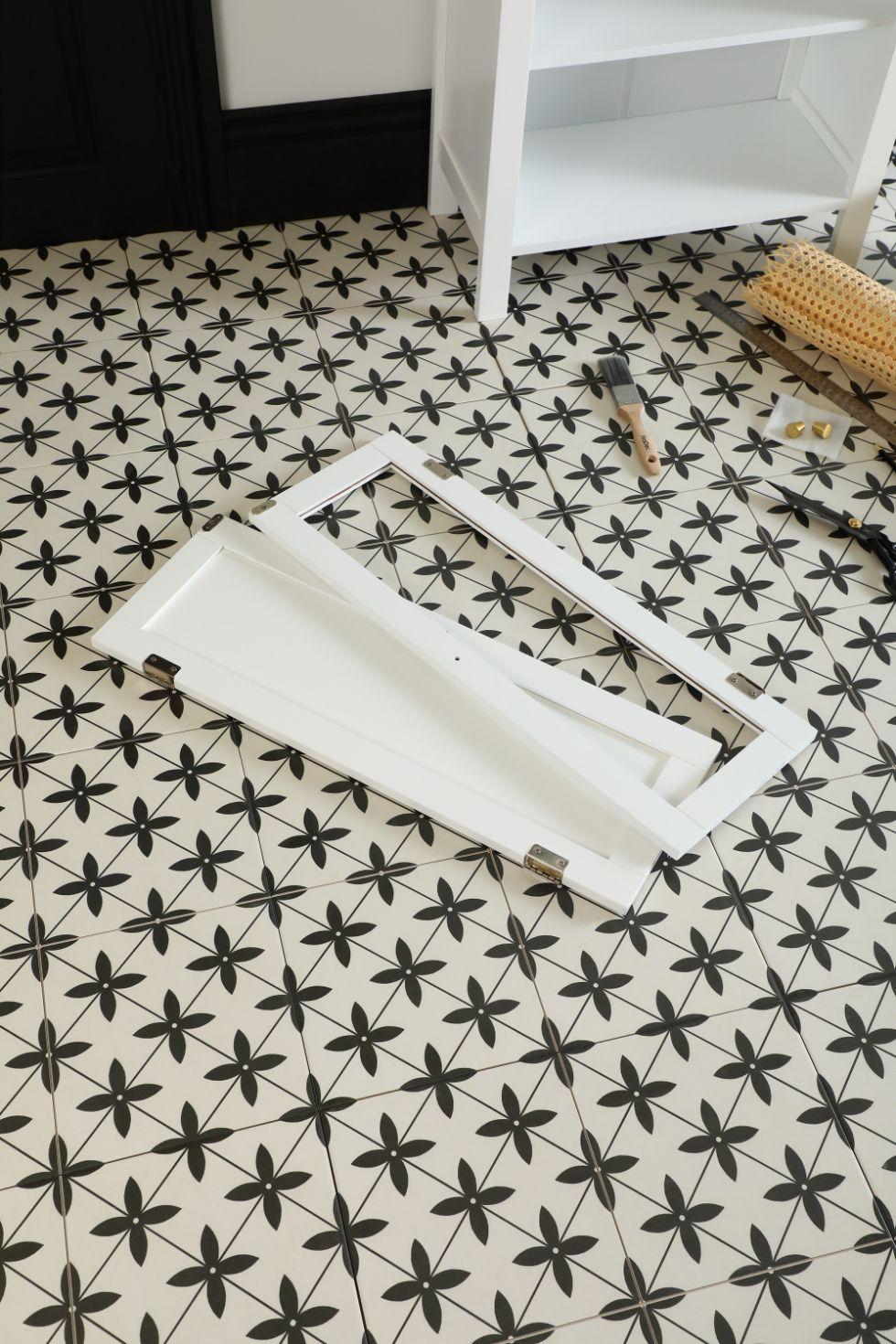 Carefully remove the inner sections of the sideboard doors. Wear eye protection and use a cutting board if necessary, or work outdoors.
Step 2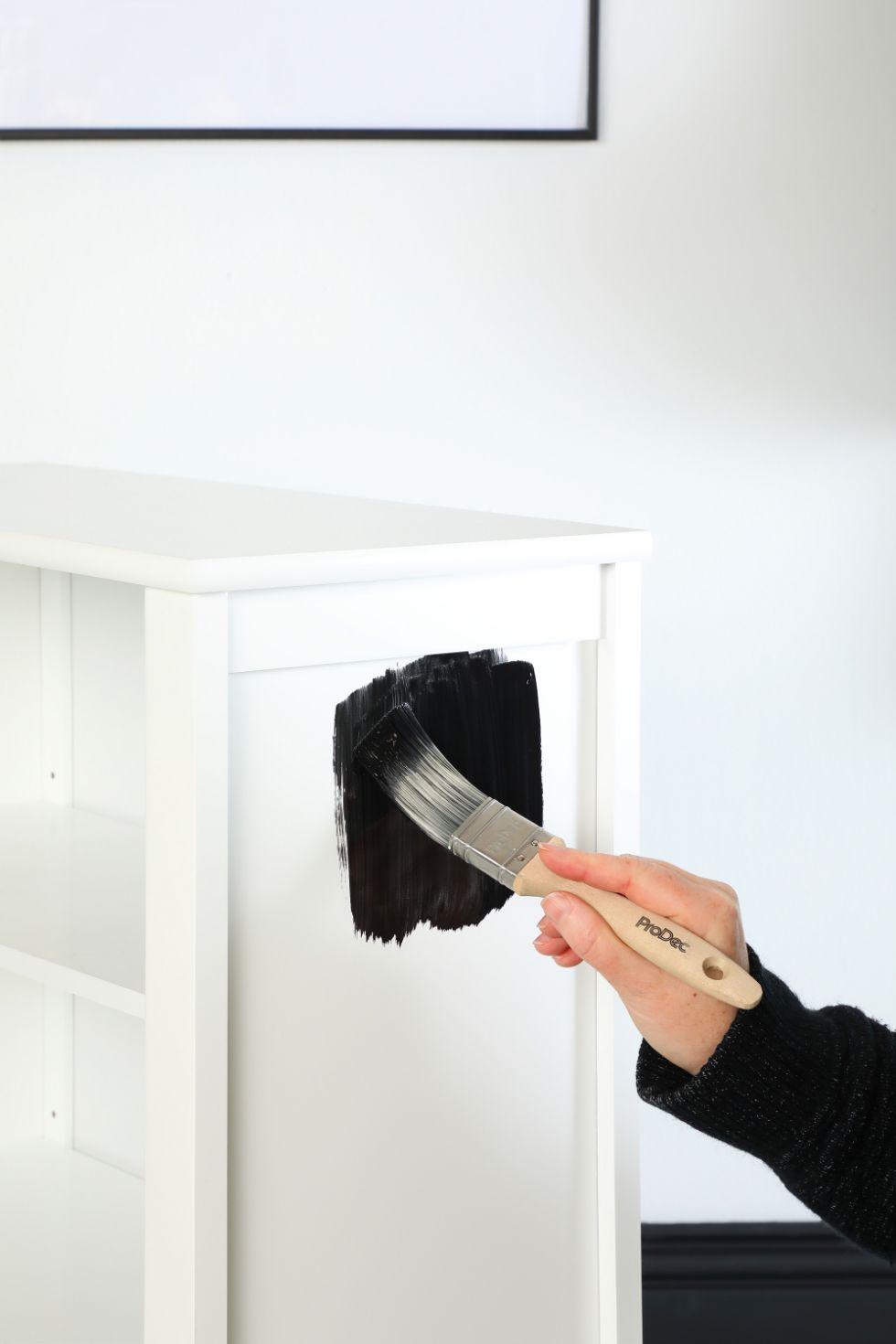 Paint the door frames and sideboard with furniture paint.
Step 3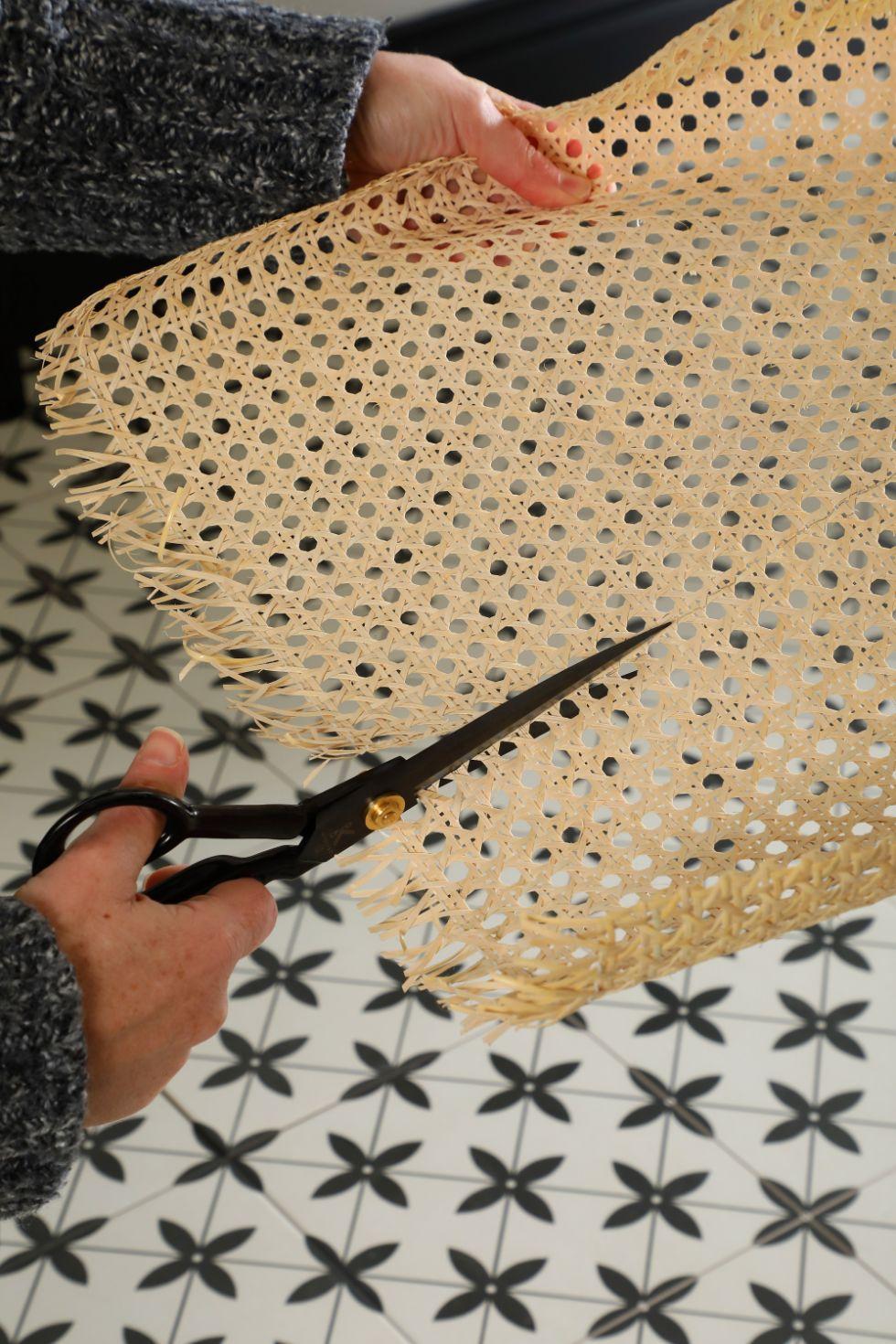 Once the doors are dry, measure enough cane webbing to cover the missing inner section. Make sure it's slightly larger than the opening so you can stick it down. For instance, we allowed a 1cm overrun on all sides. Cut out two pieces of cane webbing - one for each door.
Step 4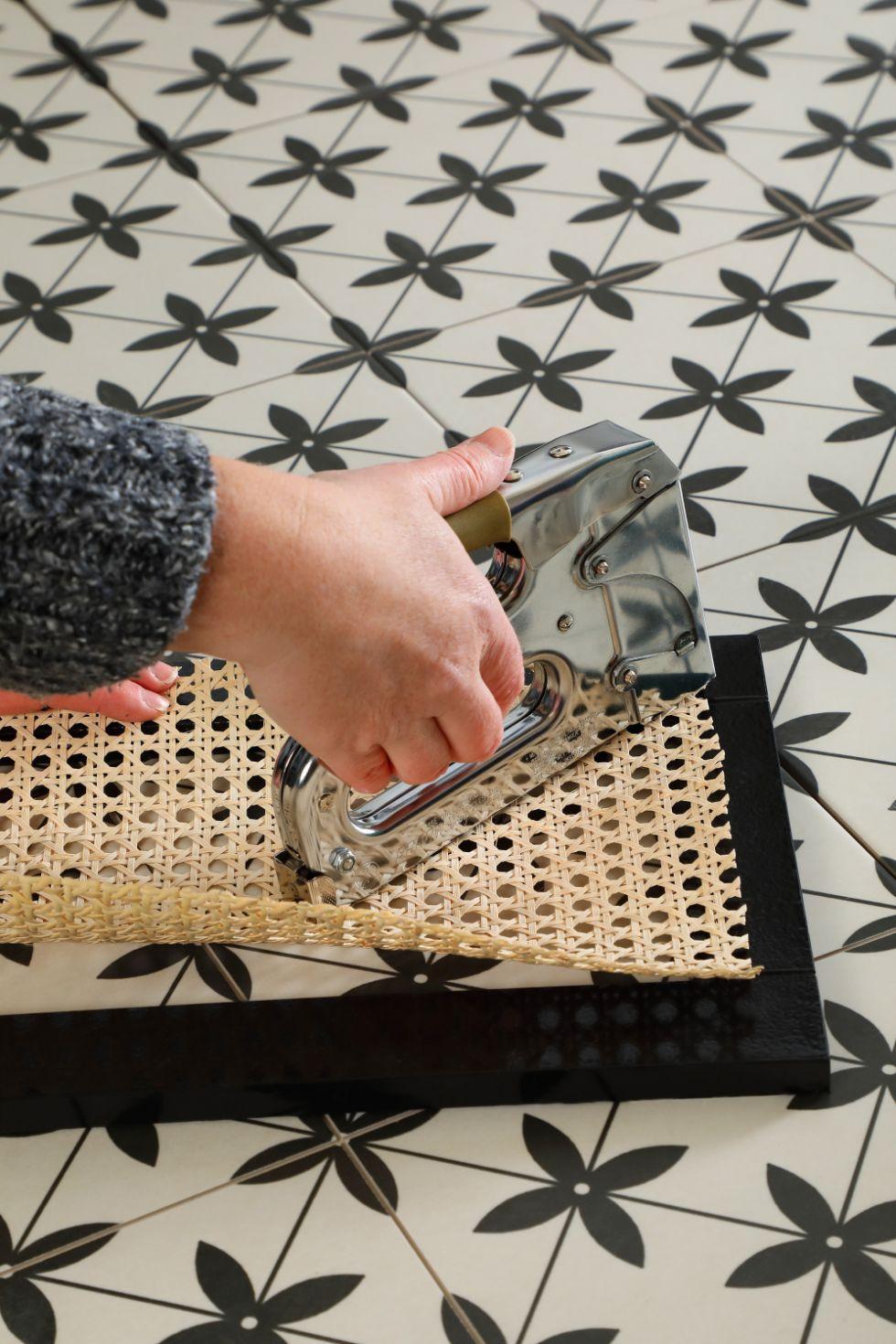 Use a staple gun to carefully attach the cane webbing on the inside of the doors. If you don't have a staple gun, very strong tape or furniture glue should work.
Tip: Flatten the cane webbing overnight to prevent it from curling up when being attached.
Step 5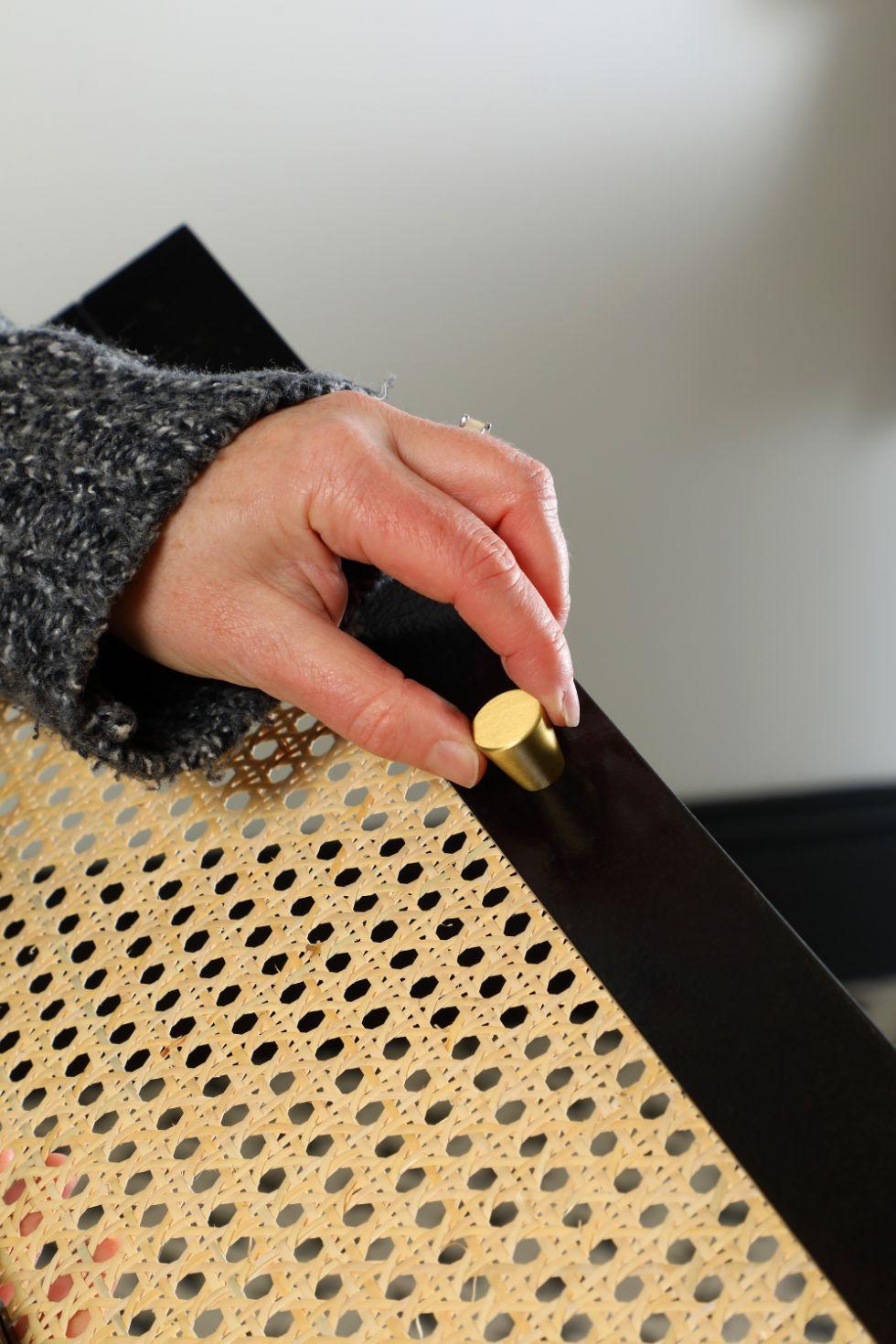 Reattach the doors onto the sideboard and add new door handles, if using any.
Step 6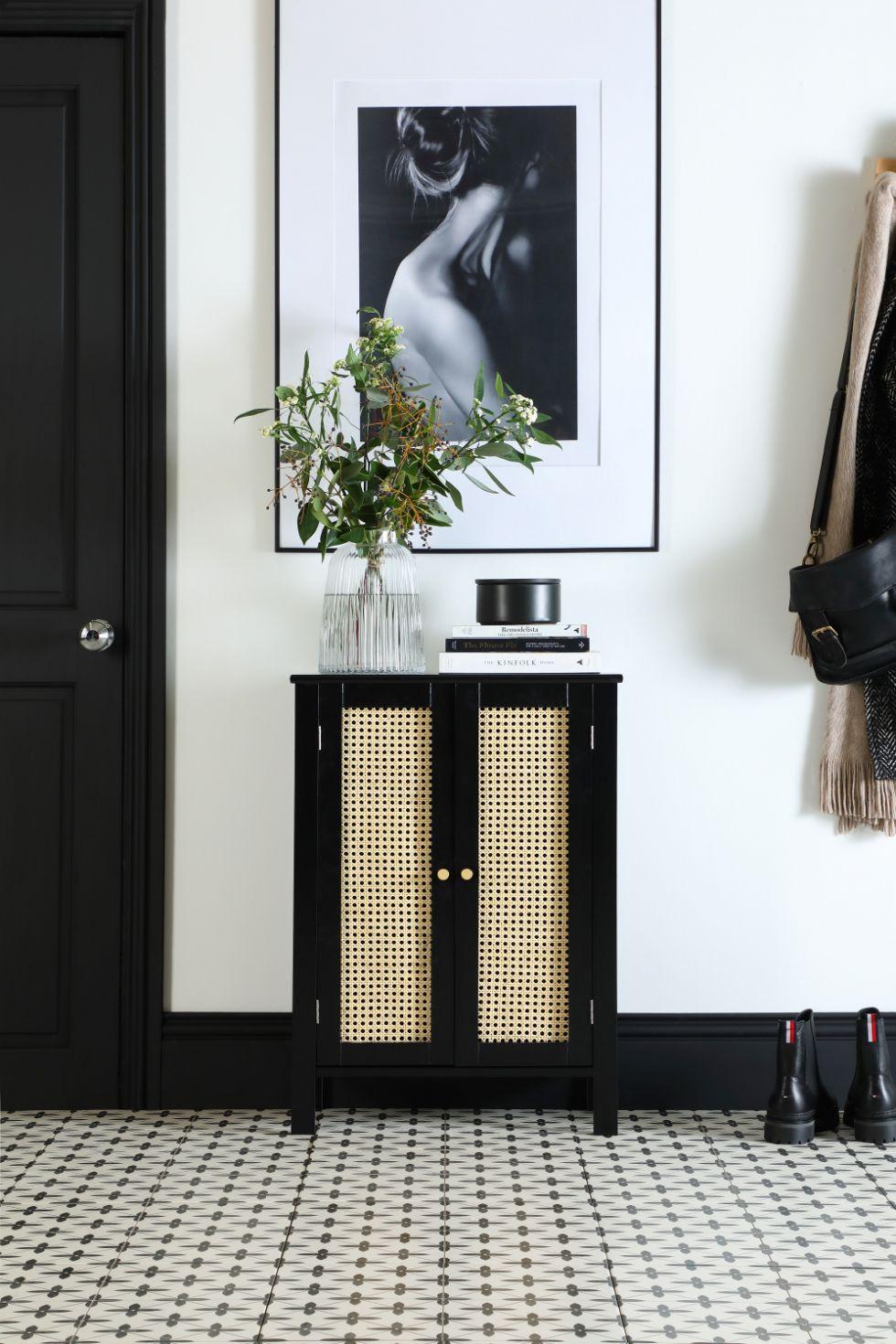 And you're all done! For a fraction of the price of a new sideboard and a day or two of working with your hands, we'd say this is a pretty chic pay-off. Freshen up your hallway, living area or even dining room by topping off the rattan sideboard with a plant for a homely, finishing touch.
Here, our painted black and rattan sideboard adds a hint of Mid-century flair when paired with gorgeous Oakham White Pattern Tiles by Walls and Floors.