Rattan done 4 ways: Fresh ideas for the home
Loving the rattan trend? It's just been given a contemporary update. Read more for the latest tips.
From dining chairs to decorative baskets, rattan has made its way back on our Pinterest boards – and into our homes.
Gone are the days of it being styled next to old school wicker furniture, the new rattan has been given a fresh update with contemporary shapes and chic styling. Whether it's tropical or rustic style, check out these versatile ideas on how to decorate with rattan.
1. Relax with tropical style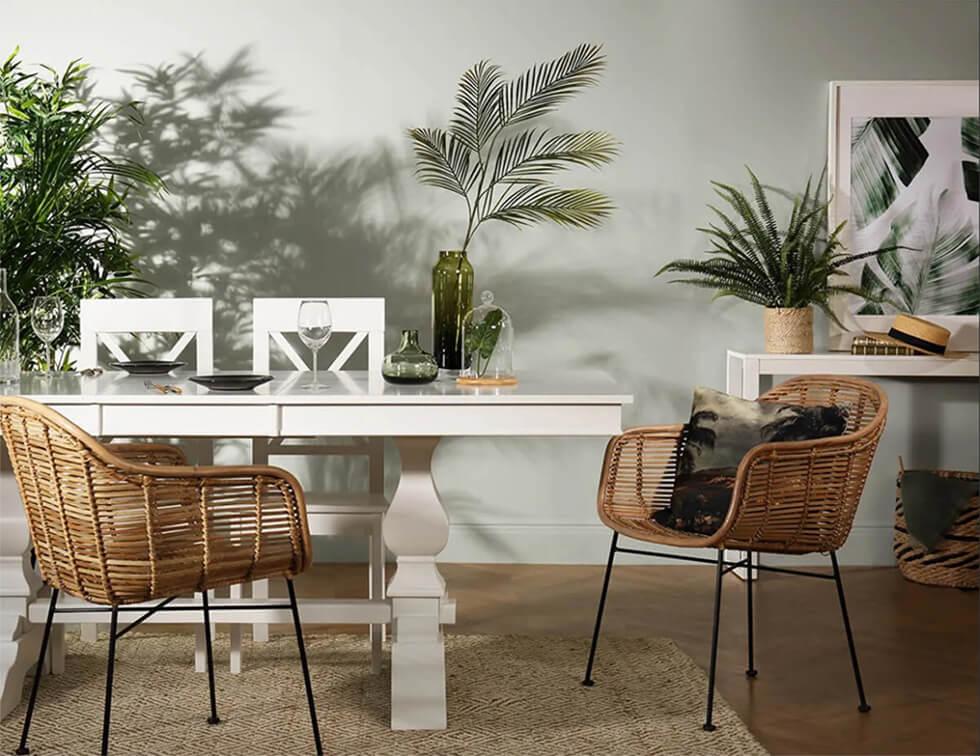 Even the mere mention of tropical style puts us in a relaxing mood...and what better way to decorate than with rattan? Take advantage of its natural and laid back qualities by seamlessly pairing it with a décor style that's built on lush greenery and organic textures.
With tropical décor also given a contemporary update, it's best to go back to basics by keeping it simple. Bring form and function together by pairing rattan chairs, indoor plants and tropical prints together alongside a white dining set for a sleek contrast. Even with the 'less is more' ethos, the rattan touches set the scene for a fresh and cheerful ambience.
2. Mix rattan with bohemian décor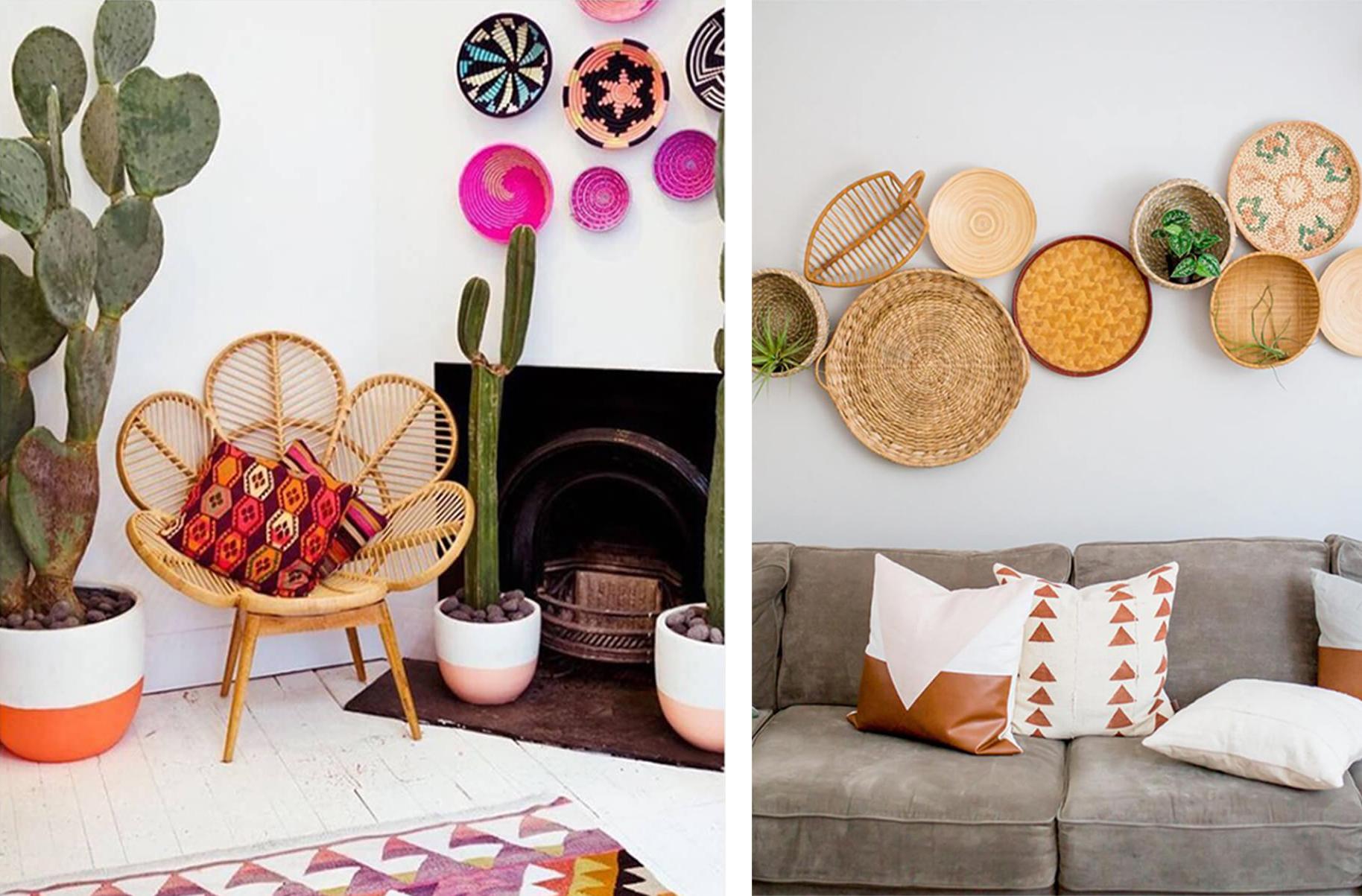 Celebrate rattan's unique qualities by pairing it with bohemian décor, a style that embraces individuality and eclectic personality. With its warm, earthy tone, it's a wonderful base for layering different textures and patterns together. Whether it's used to introduce fun pops of colour into the mix or as part of a feature wall, these rattan accents give the room a modern boho touch.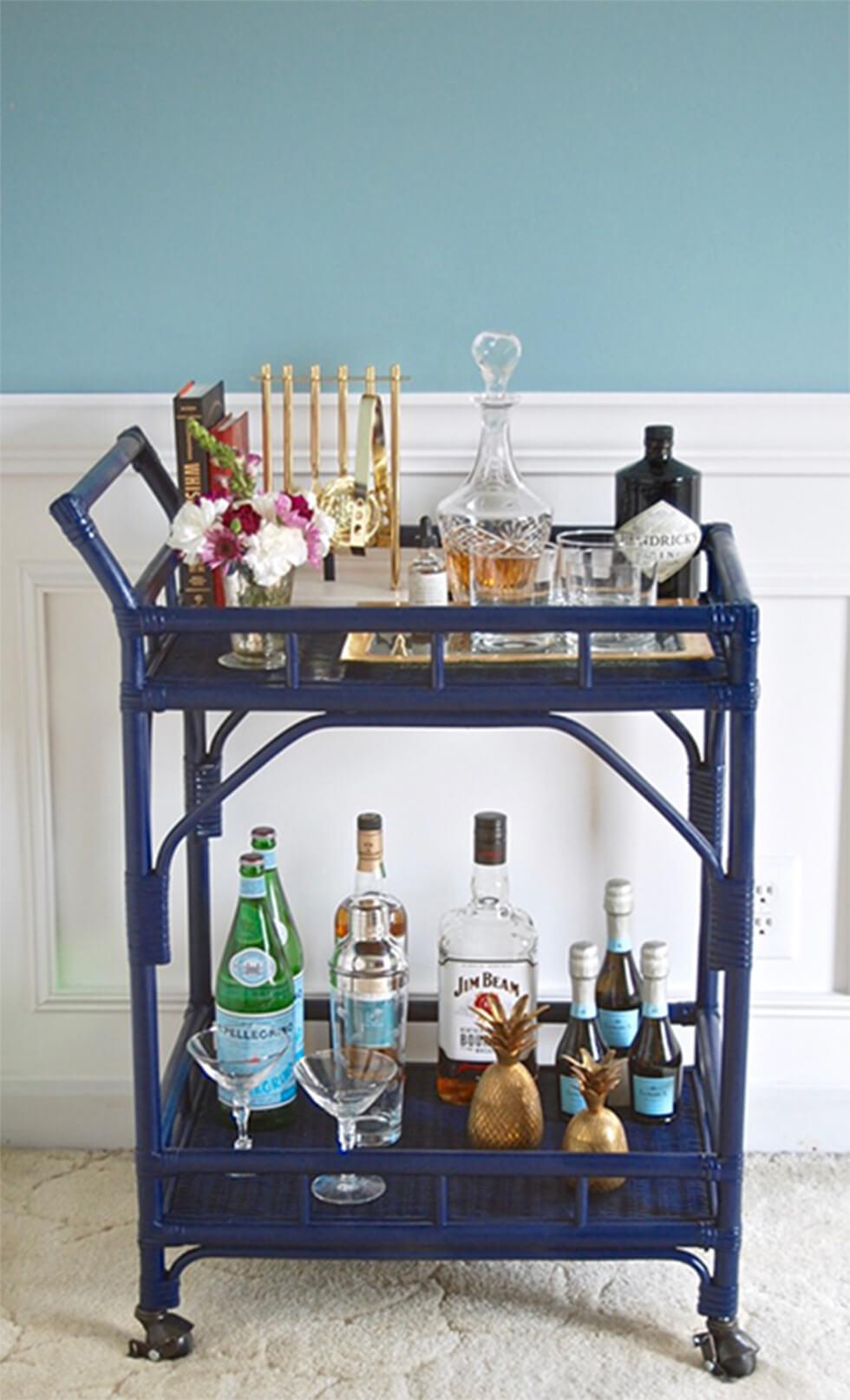 Meanwhile, you can also lean into boho's bold and glamorous side by giving rattan a classy dose of colour. For example, a rattan bar cart that's painted blue oozes chic and may just be the conversation starter you need when you're entertaining at home!
3. Go natural with rustic décor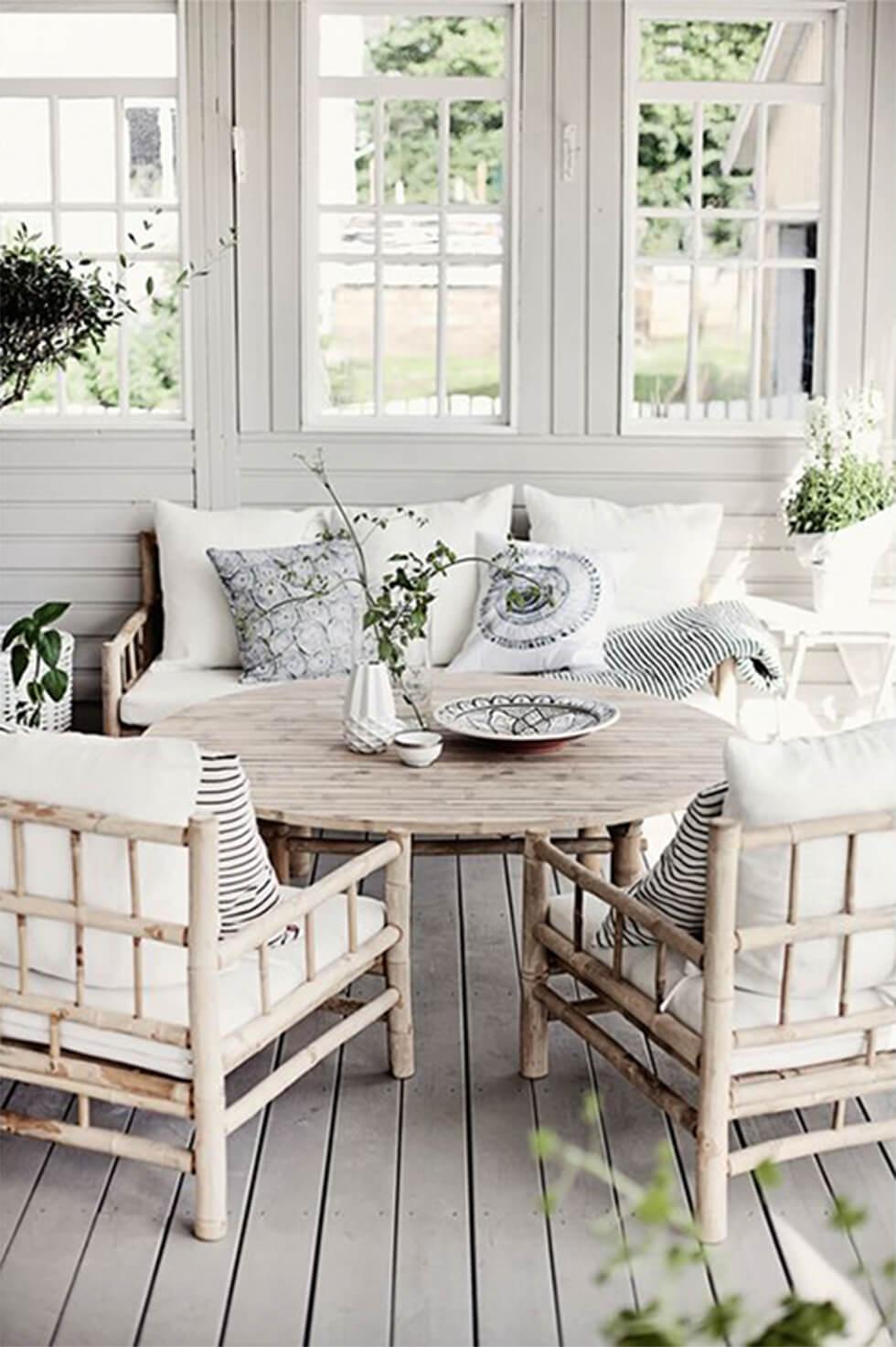 If you want to highlight rattan in its natural glory, rustic décor might be right up your alley. Its raw and organic finish is a natural fit for this design style and allows you to create a space that's full of calming neutral hues. With bold colours taking a backseat, draw attention to the different textures of the room by mixing rattan with different shades of wood or place it next to wall panelling to give the space an earthy feel.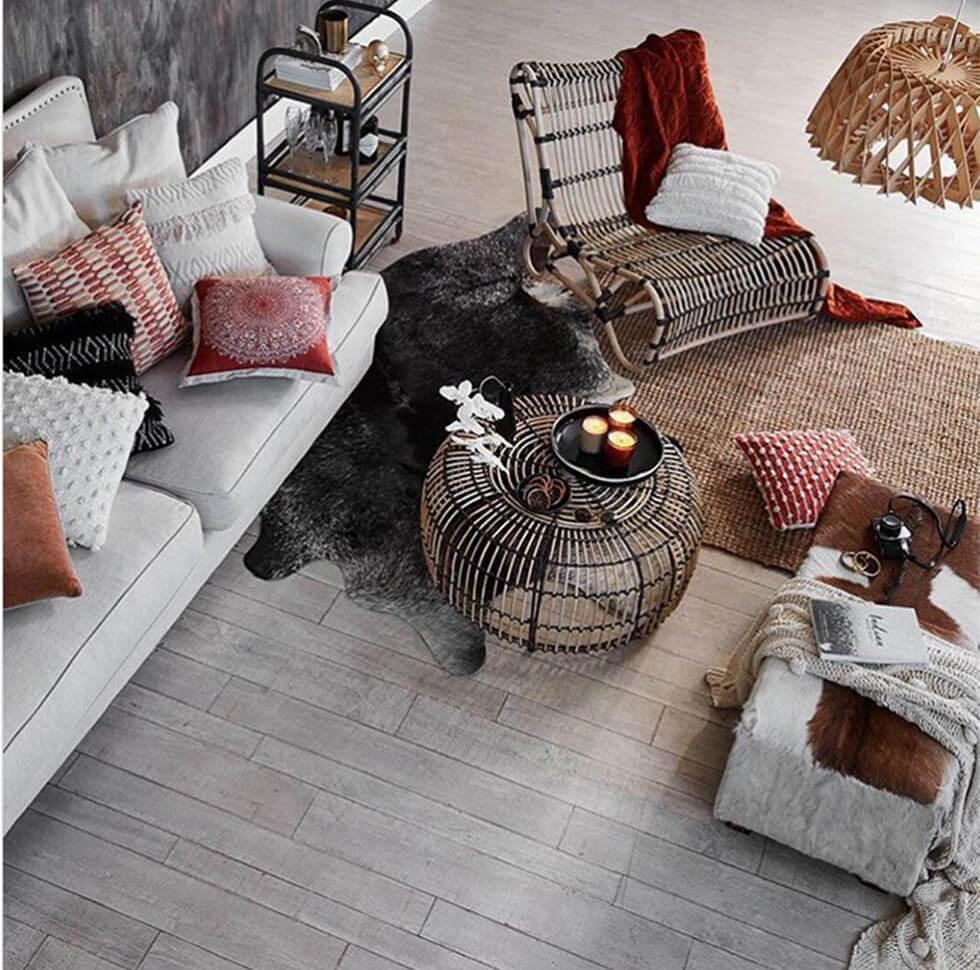 And with rattan as the base, rustic décor also gives you the chance to dial up the cosy anywhere at home. Complement your space with natural textiles such as linen, cotton or jute for a calming and laid back atmosphere. With rattan's weathered texture coupled with soft and relaxing fabrics, it's a perfectly imperfect contrast of rustic dreams.
4. Get cosy with contemporary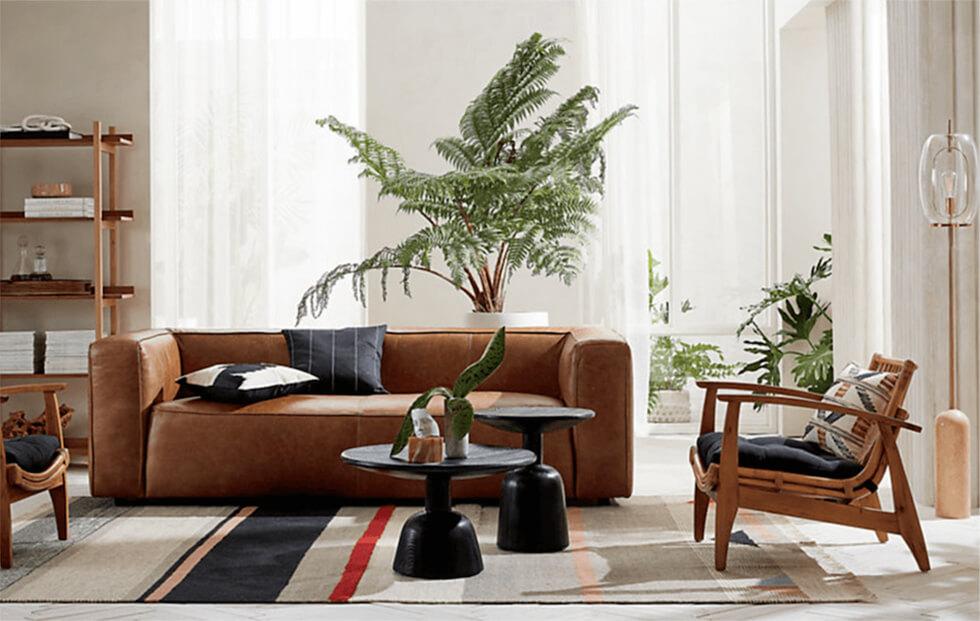 Opposites attract when contemporary design and rattan collide. On first impression, it may not seem like they have a lot in common but this is where rattan's versatility shines. A rattan lounge chair, for example, is a surprisingly good fit when matched with a chic leather sofa. And next to large potted plants and modern shapes, it can still look sophisticated yet add warmth and texture to the room.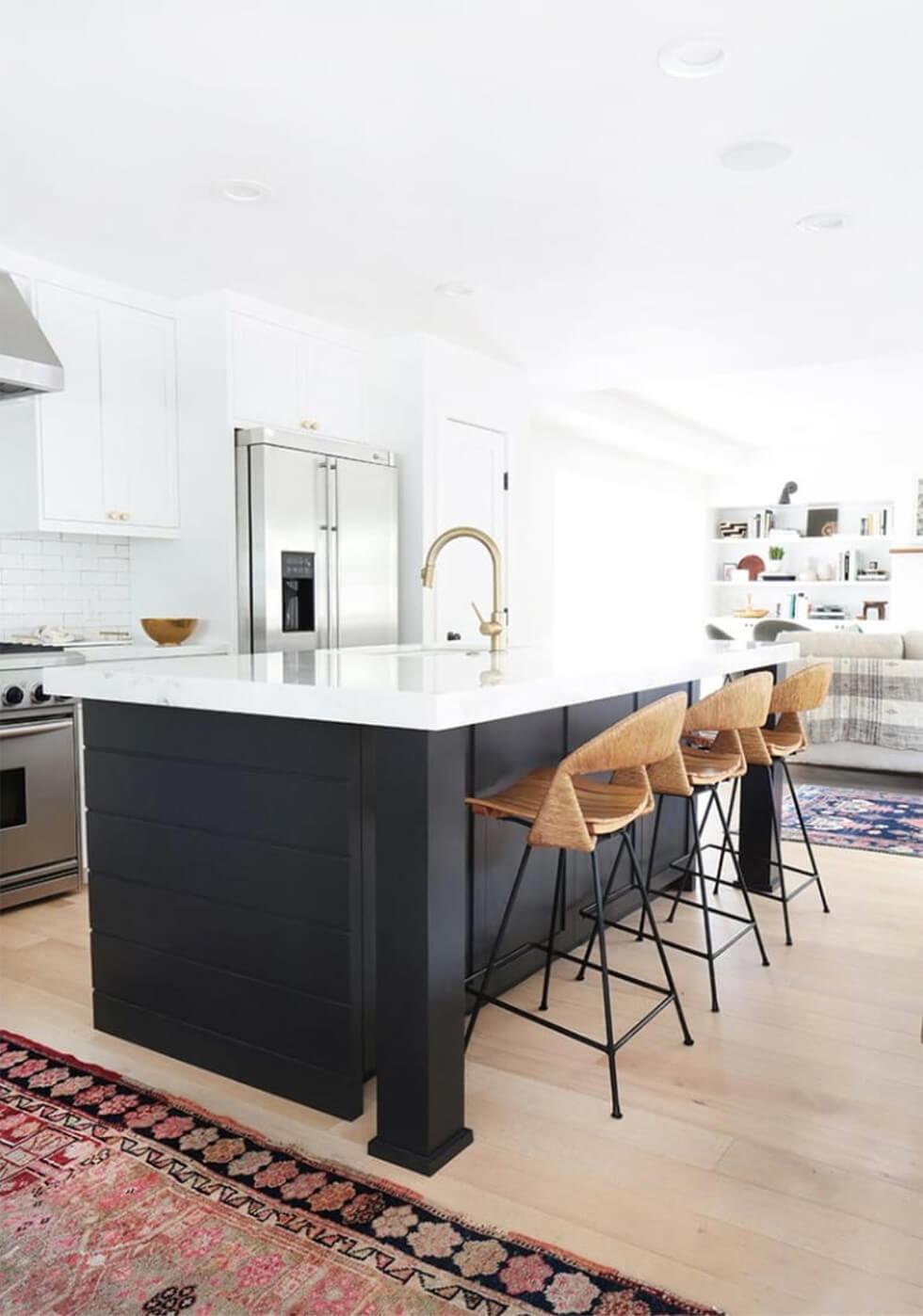 Extend the casual vibe to the kitchen where you can experiment with rattan and play with subtle contrasts. Rattan bar stools fit right into the kitchen - a place which usually has the most natural lighting in the house - and serves as a relaxing spot for quick meals or a cup of tea. With the chairs styled alongside sleek modern accents, it allows you to dip into this trend in small doses while sticking to contemporary style.