Homes We Love: Stylish curated classics
Step inside our customer Victoria's sophisticated and classic home.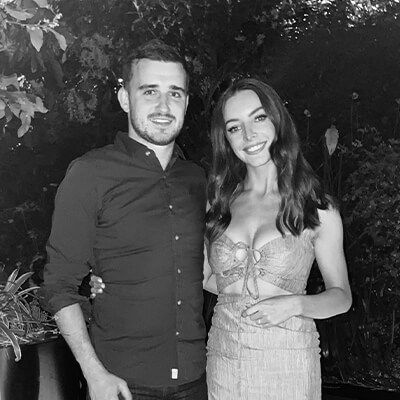 Combining classic and contemporary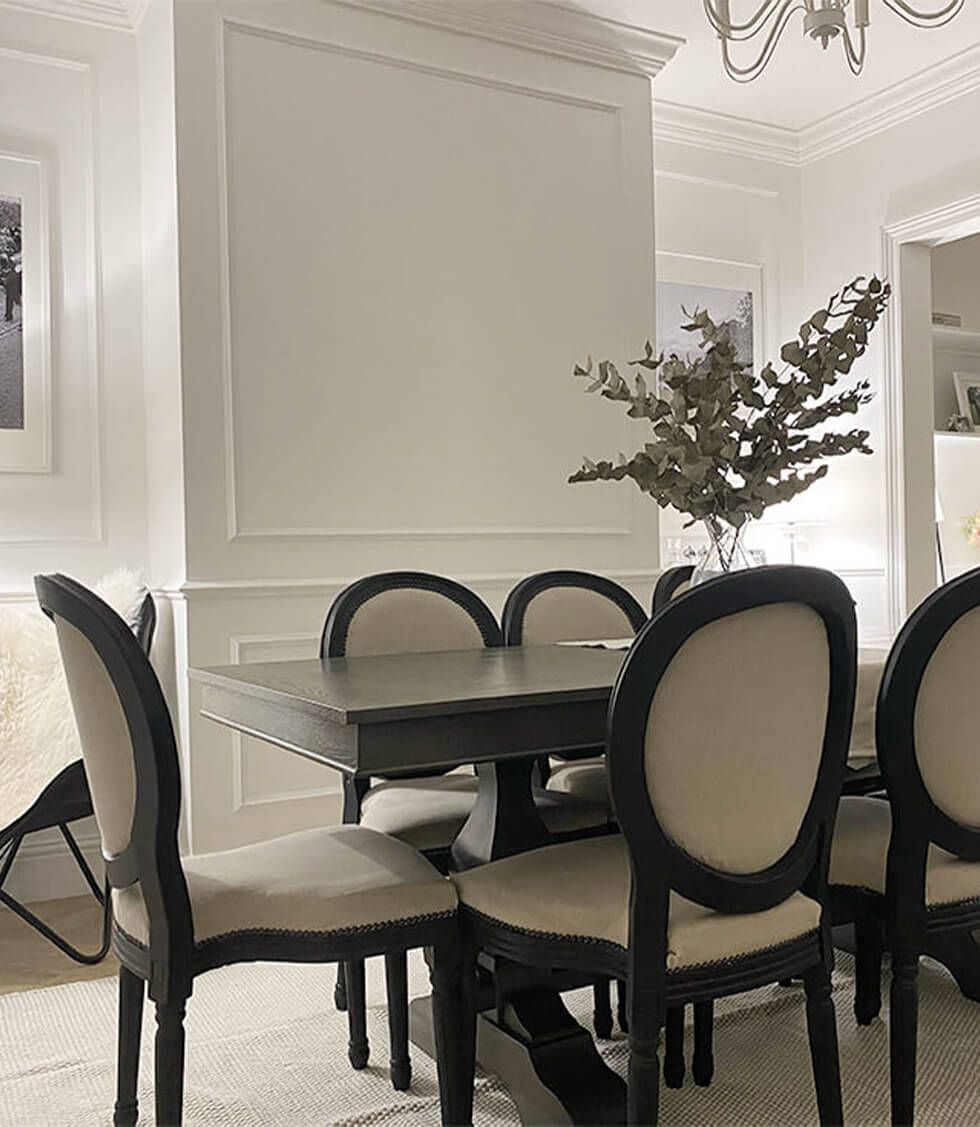 Victoria Wood has always been a fan of classic design with a contemporary touch. When moving into her new home with her husband Jordan, she set about to make her vision come true.
Focusing on distinctive design, she chose our Cavendish table with its majestic silhouette to make an impact in the dining room. "I just loved that it looked so classic country with its sturdy legs, but I thought the dark wood gave it a contemporary twist."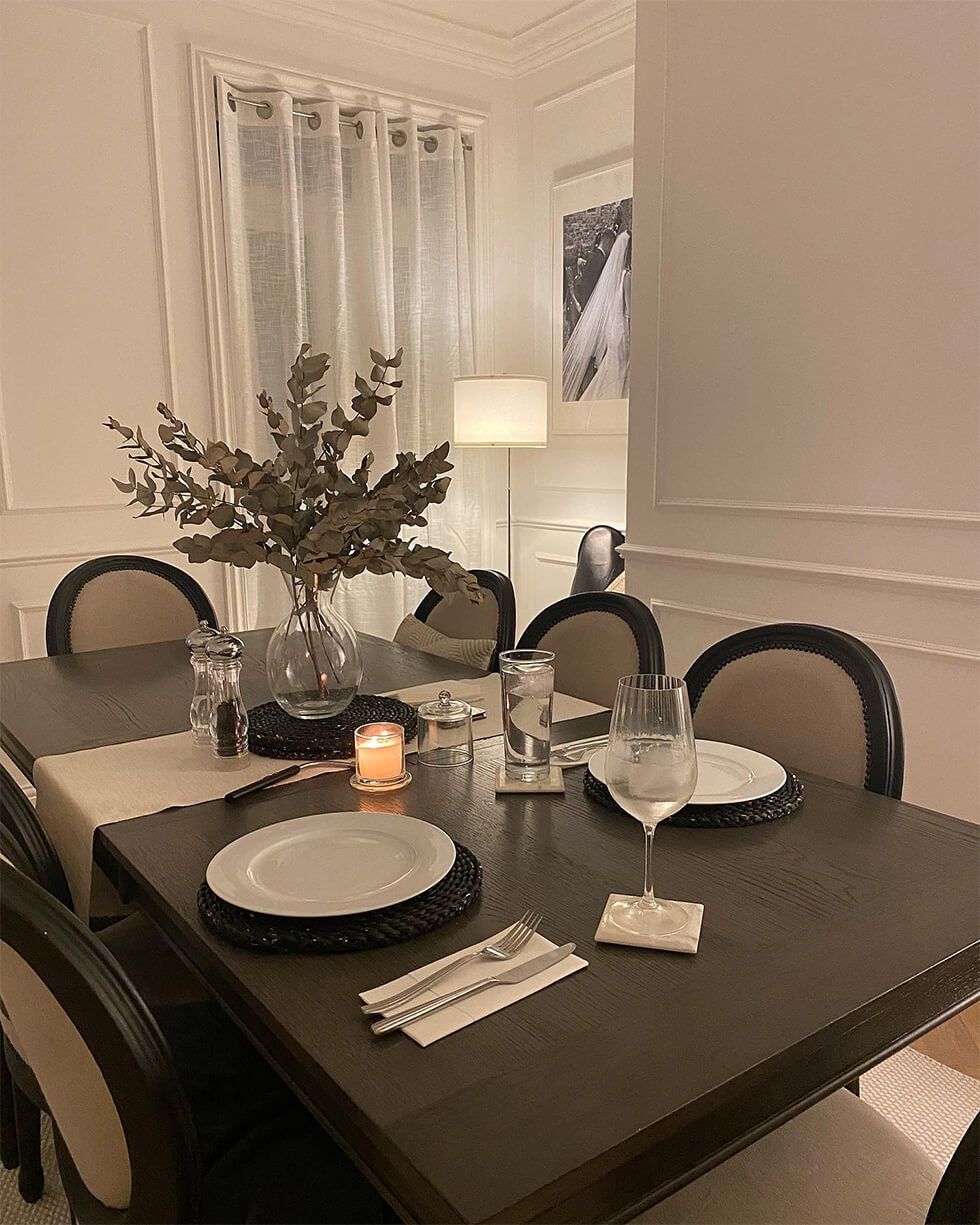 When it comes to accessorising, Victoria styles her table with natural textures. A eucalyptus plant is the centrepiece while a neutral table runner adds a relaxing touch to her dining set. "I would like to add some glass candlesticks soon and I use the eucalyptus to heighten the table setting more and the neutral runner to lighten and complement the chairs," she says.
Mix and match with cosy textures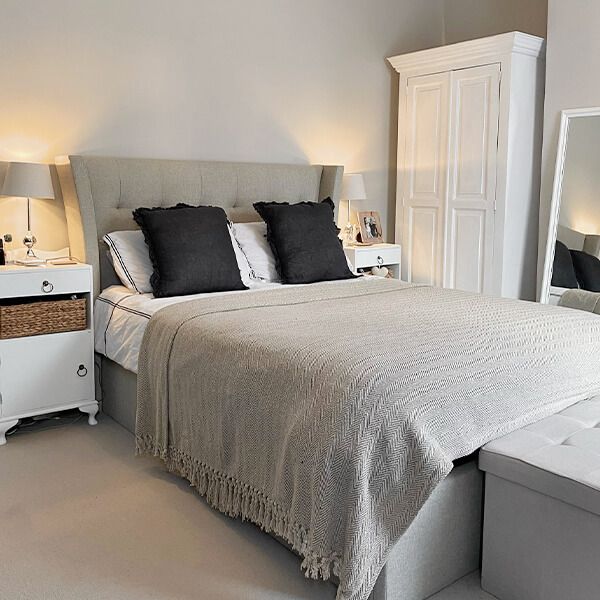 Aside from statement furniture, Victoria also combines soft, relaxing textures to create a classic look.
In her bedroom, the Kenley ottoman bed delivers with its cosy silhouette and multi-tasking features. "I was very happy when I came across the Kenley bed as it had a lovely woven fabric which was exactly what I was looking for," she explains. "I had been looking for a bed with lots of storage underneath but that still looked quite classic."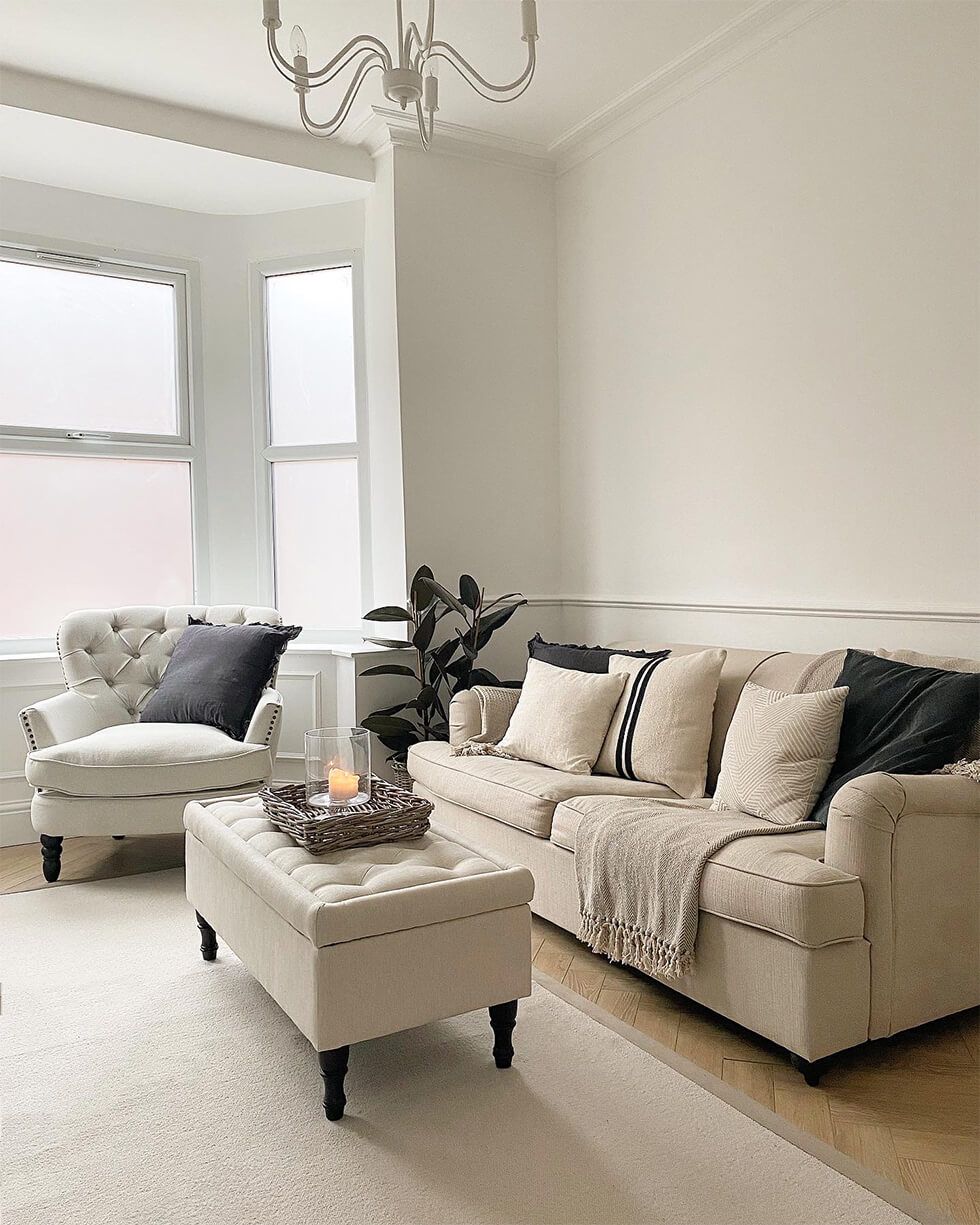 She also masters this aesthetic in her neutral chic living room. It's the small details that shine here such as the stylish button back details of the armchair and ottoman while the soft texture of the beige rug contrasts the wooden flooring.
Styling an entrance and a focal point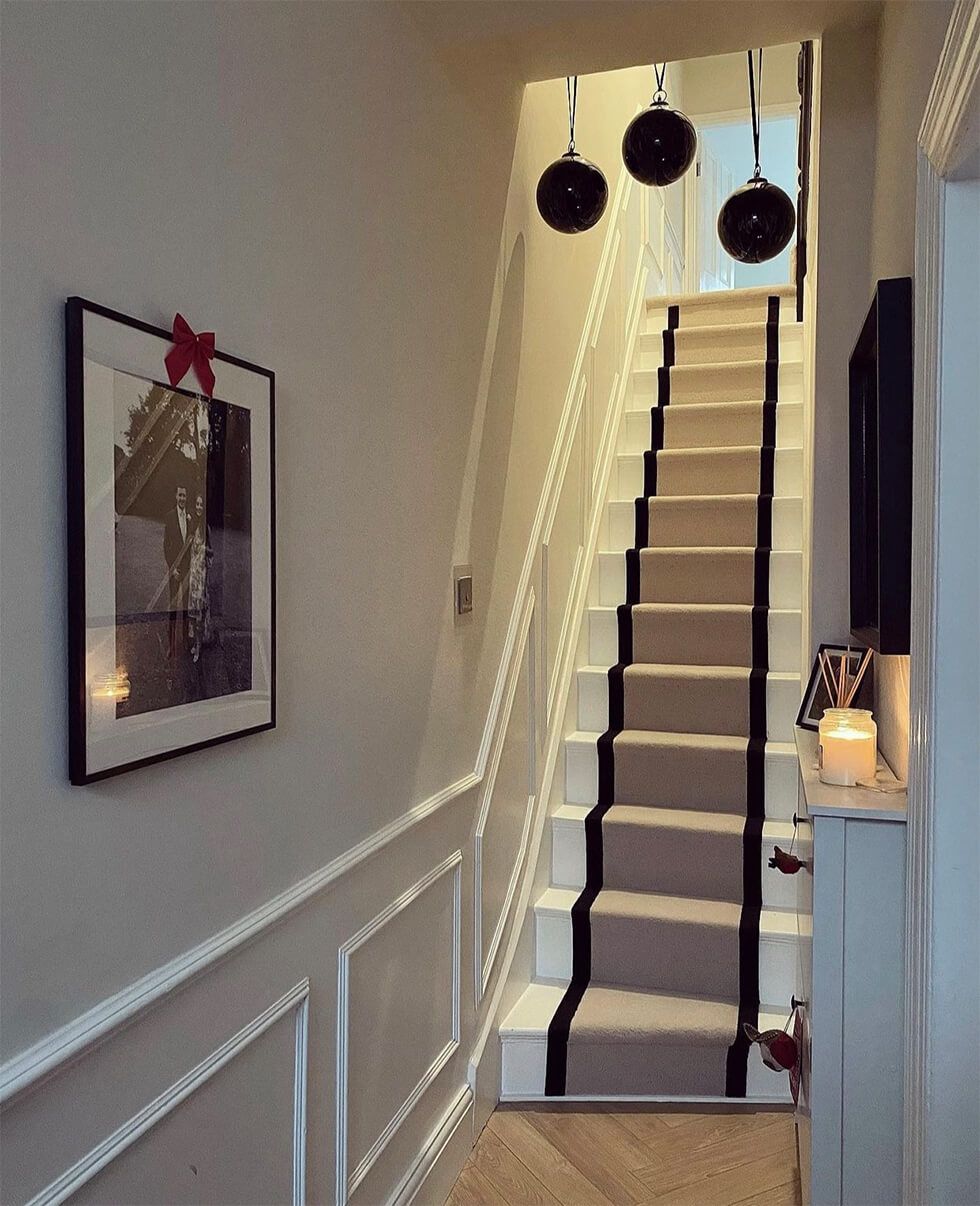 Classic, welcoming and incredibly stylish, the entryway and fireplace make Instagram-worthy statements with their stylish panels and textures.
For the entrance, Victoria reveals that they did most of the renovation themselves. "We're really pleased with how it has turned out considering it is a very narrow space really. I like to add interest with different textures, such as the wool stair runner and panelling. I keep everything hidden in a cupboard or drawers (which drives my husband mad), so the shoe cupboard is a dream invention for me!"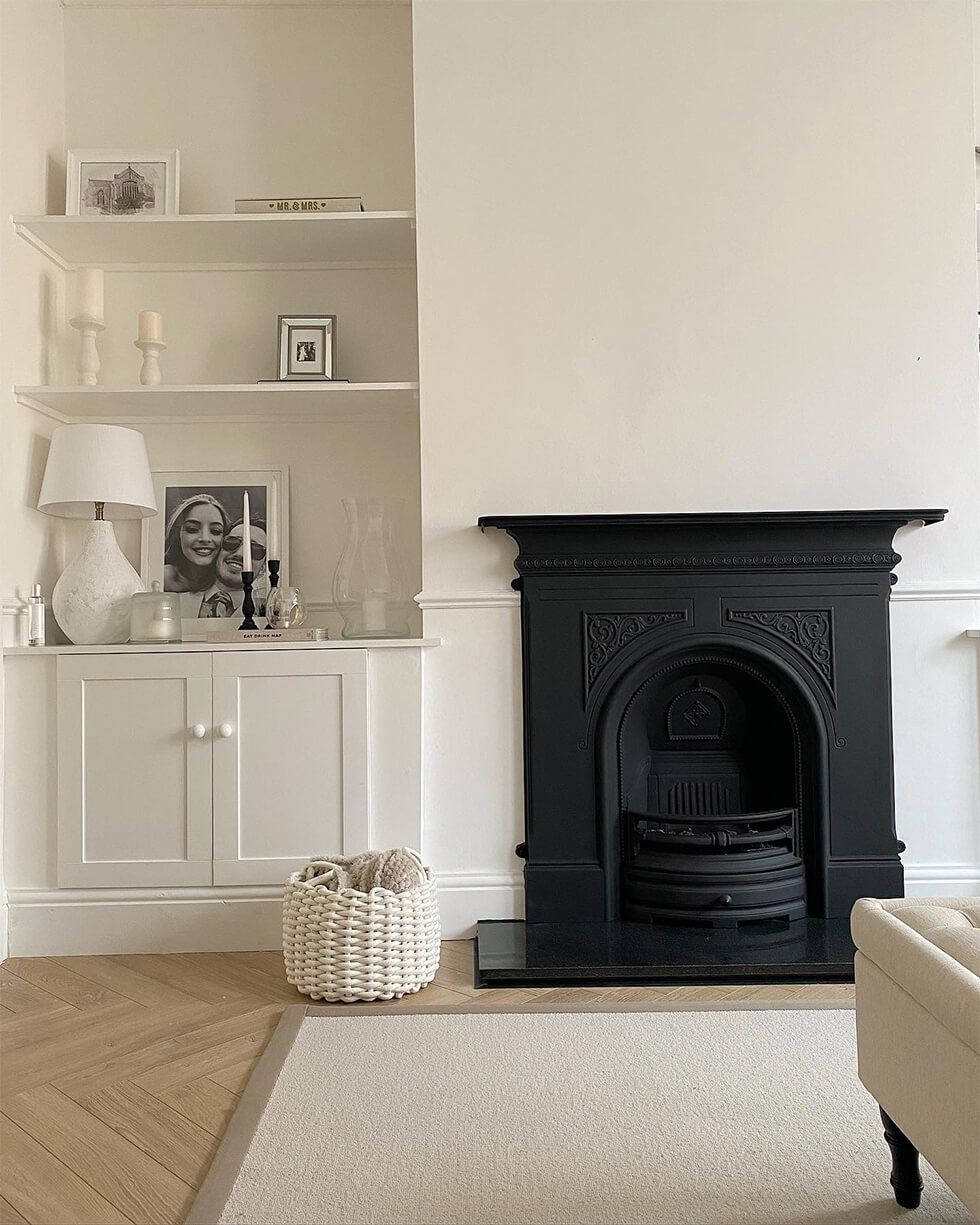 Meanwhile, the fireplace is the focal point of their living room with its matt black effect. "We bought the fireplace like that," Victoria says. "I originally wanted a white fireplace but once I saw the cast iron one I absolutely fell in love with how matt it is!"
Making an impact with wall panelling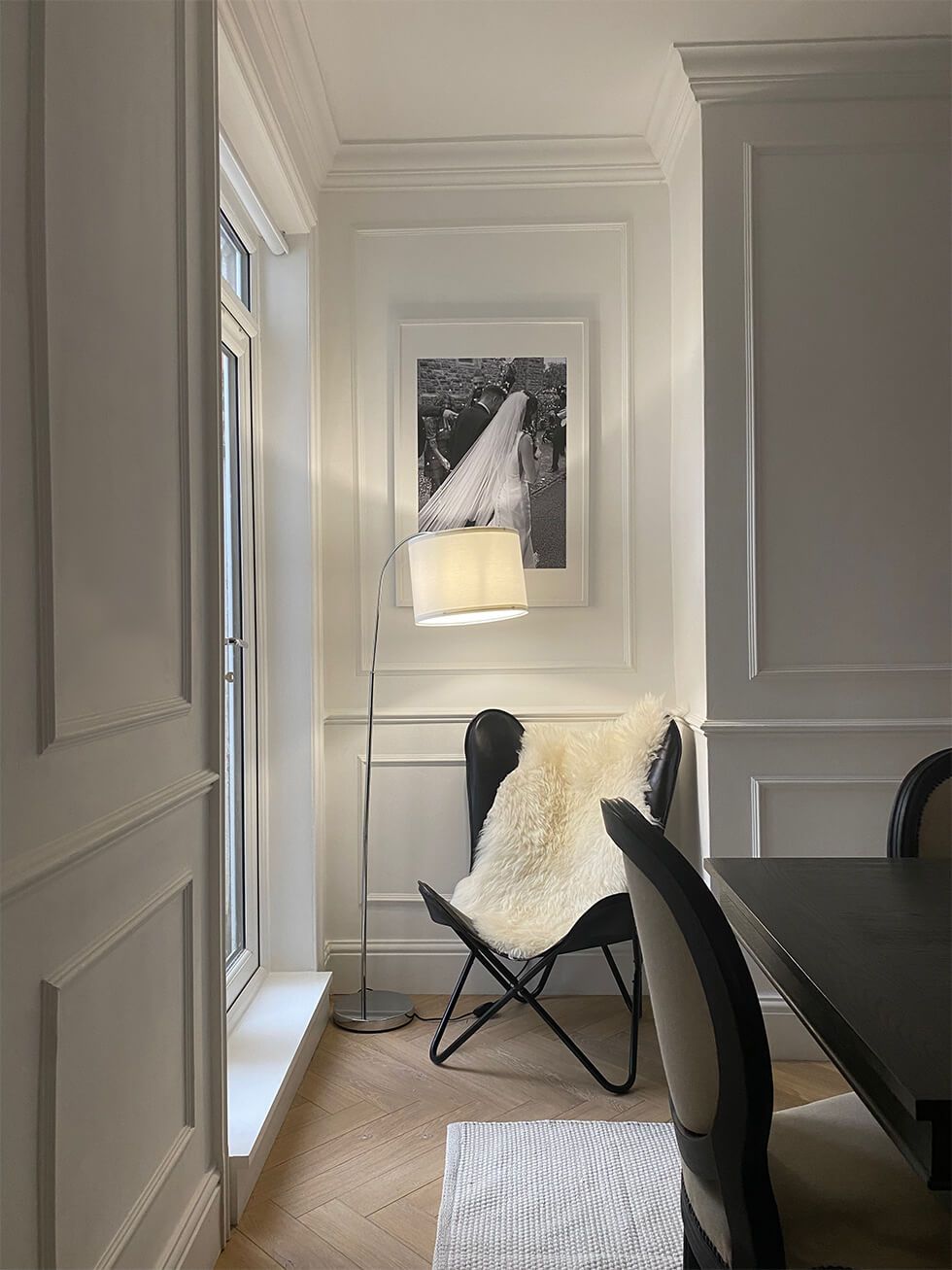 Another key design element is the wall panelling throughout their home. Together with the white walls, the panelling brings out the period elements of the home and creates an elegant and curated feel when styled with contemporary pieces.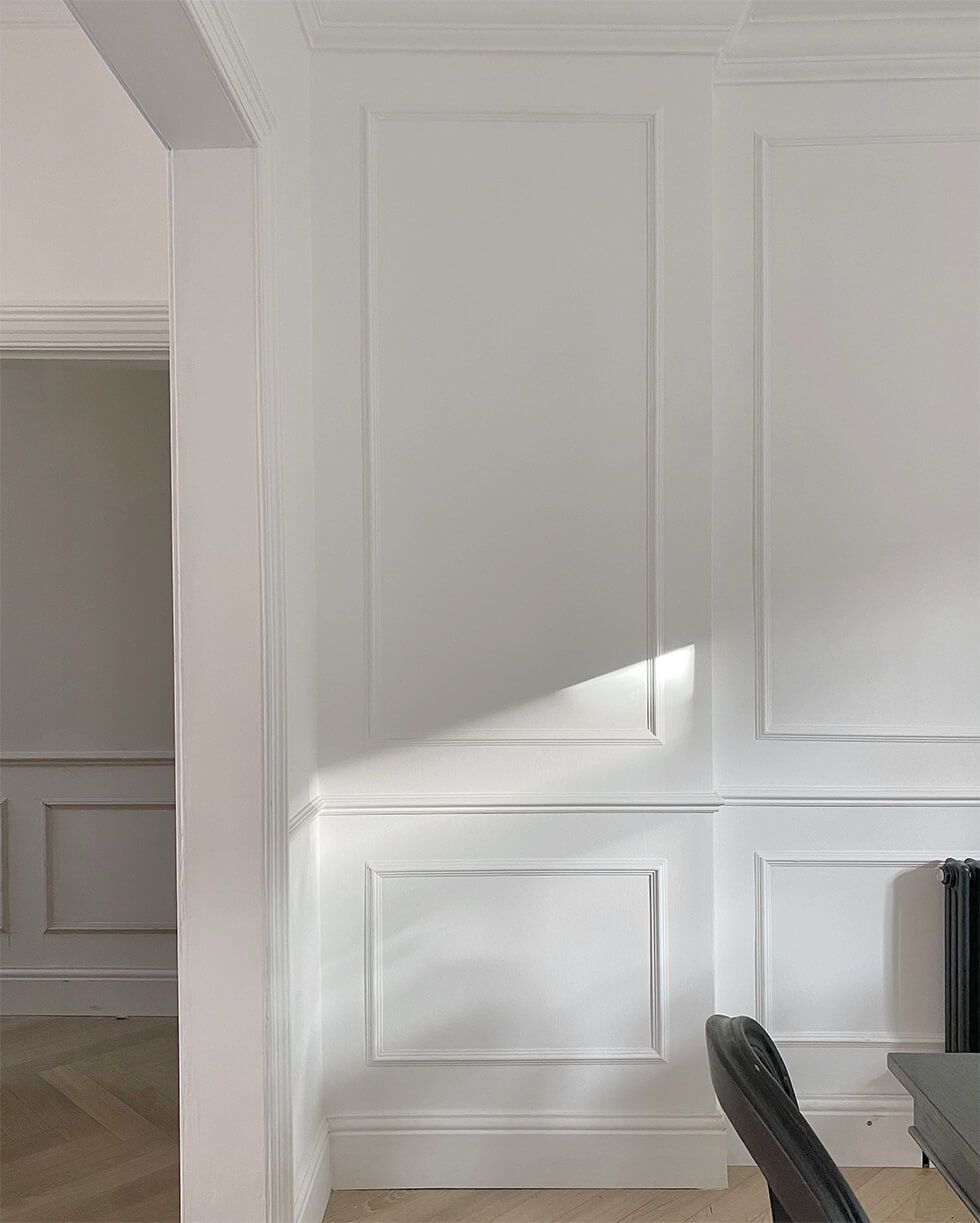 "I just love old homes because I always think they just decorate themselves."
Victoria notes that she always wanted to have wall panelling in her home. "I just love old homes because I always think they just decorate themselves," she says. "I know we added the panelling but it's inspired by the traditional coving of a Victorian house and skirting boards with all the details. The panelling adds depth to the walls and becomes a feature in itself."
Updating classics by upcycling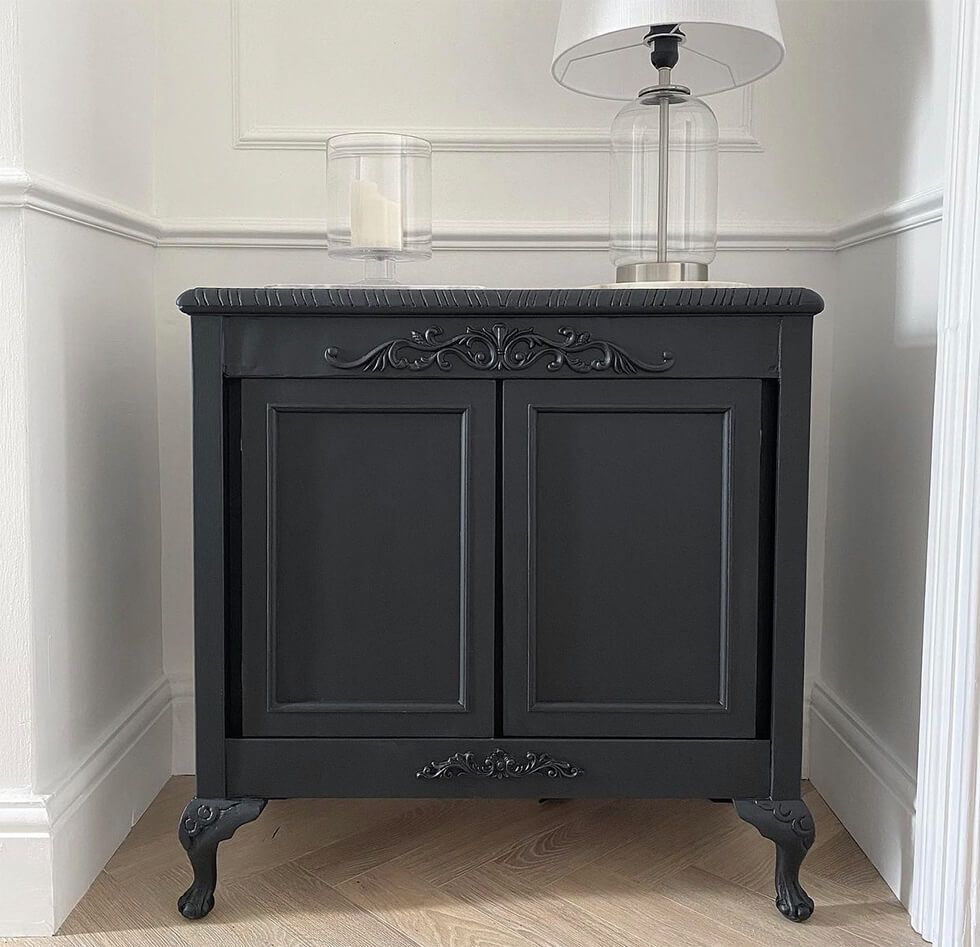 Victoria and Jordan have also put a lot of effort into upcycling furniture throughout their home. One example is their stylish drinks cabinet which has been updated with a coat of paint.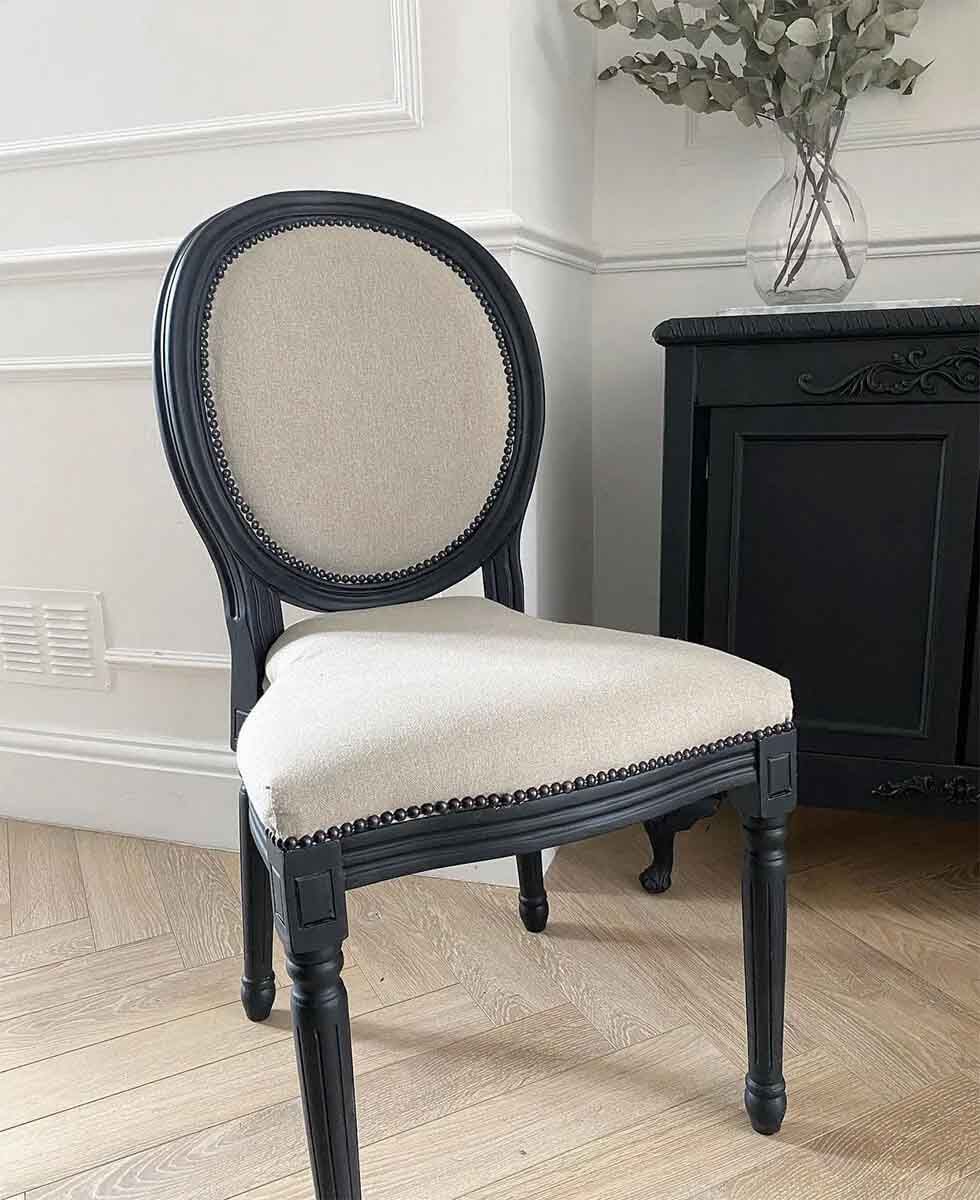 Victoria's favourite project so far has been reupholstering and painting her dining chairs with her mum. "I have to give my mum most of the credit as she did all the hard work! We are working on some second hand fitted wardrobes now but it's a much bigger job than I anticipated - much to my husband's exasperation!"
Decorating with abstract art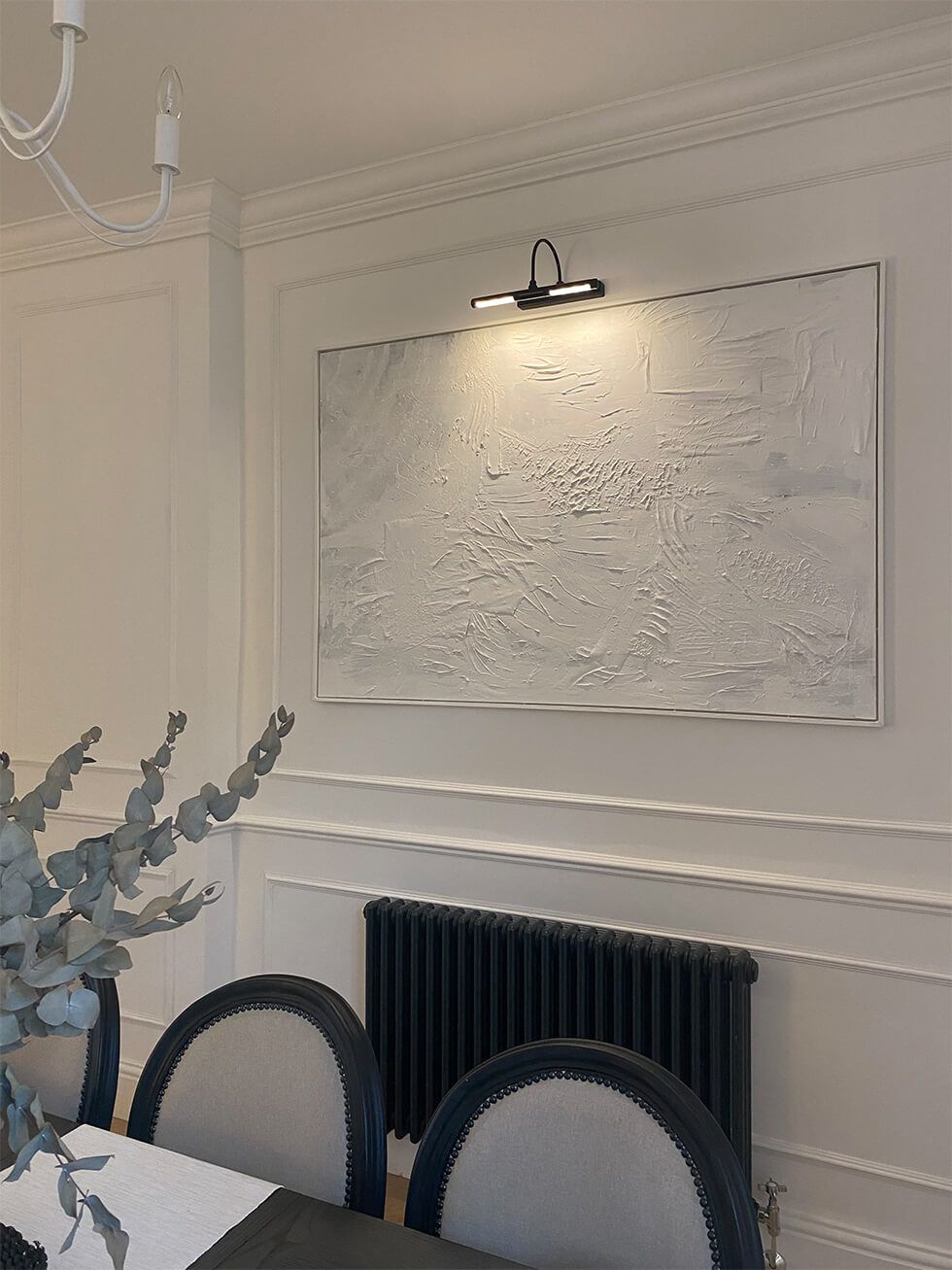 Abstract art is another design element that adds a sophisticated feel to Victoria and Jordan's home. She actually painted the white abstract piece in her dining room! "I just wanted to break up the wall but I didn't want it to be the main focus as the table is a big statement," she explains.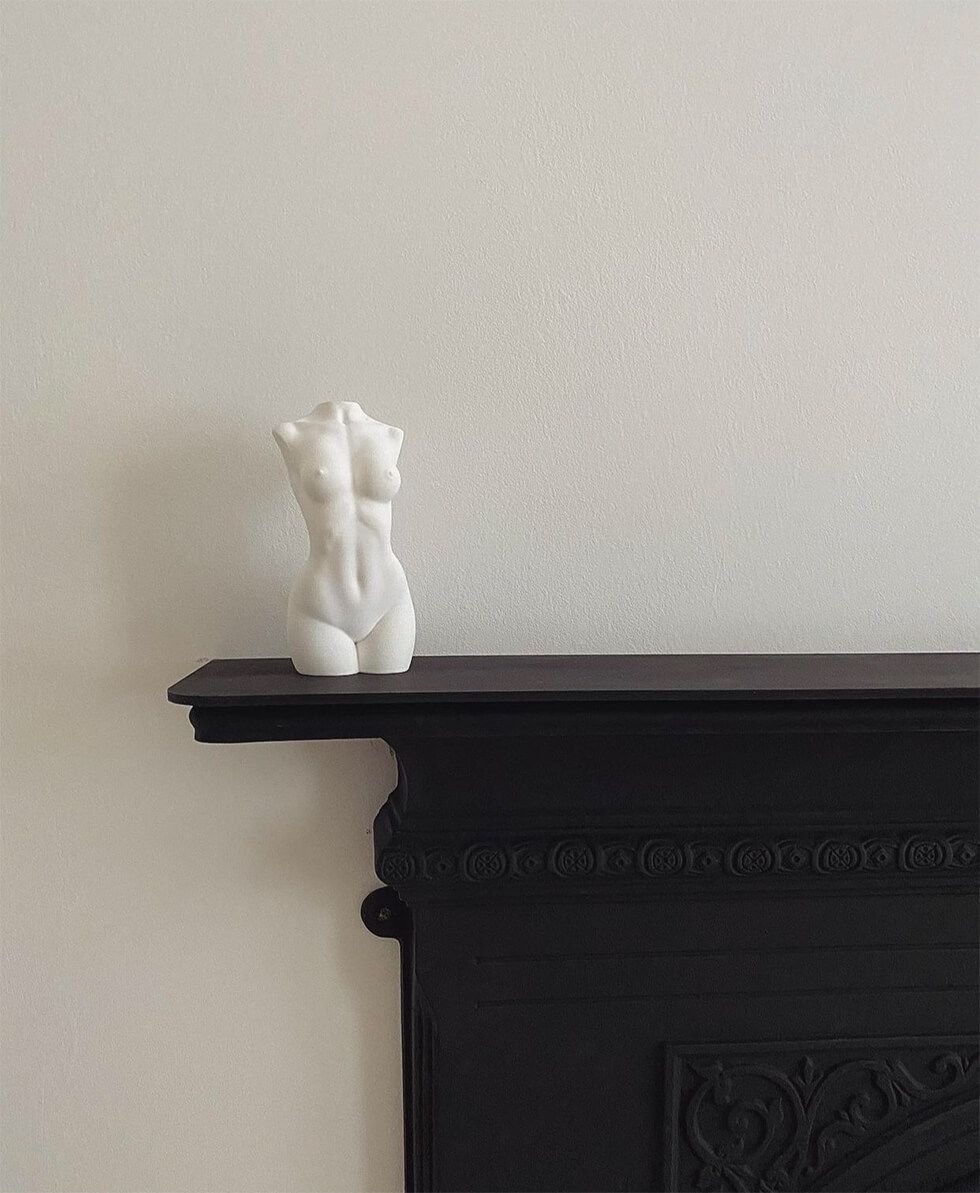 "I think abstract art is great for adding interest and texture but without being too distracting," she adds.
Sticking to her curated aesthetic, she has a few other the nude vases and artwork that match her classic interiors. She goes on to say, "Everything in our home was done on a budget but I like to think the different textures make it look more expensive and less DIY!"
Shop The Look