Art deco through the ages
Read about Art Deco's evolution over the years, and how it's adapted around the home today.
From bold geometric designs to opulent finishes and patterns, the Art Deco trend has remained a popular mainstay on Pinterest, Instagram, and our homes. Thanks to its distinctive style and constant reinvention, this trend has emerged as a fun, glamorous look that mixes both old and new elements while still capturing the spirit of the 1920s.
We've compiled a series of stunning interiors that absolutely nail the many facets of this trend. Scroll down for some vintage inspiration!
Background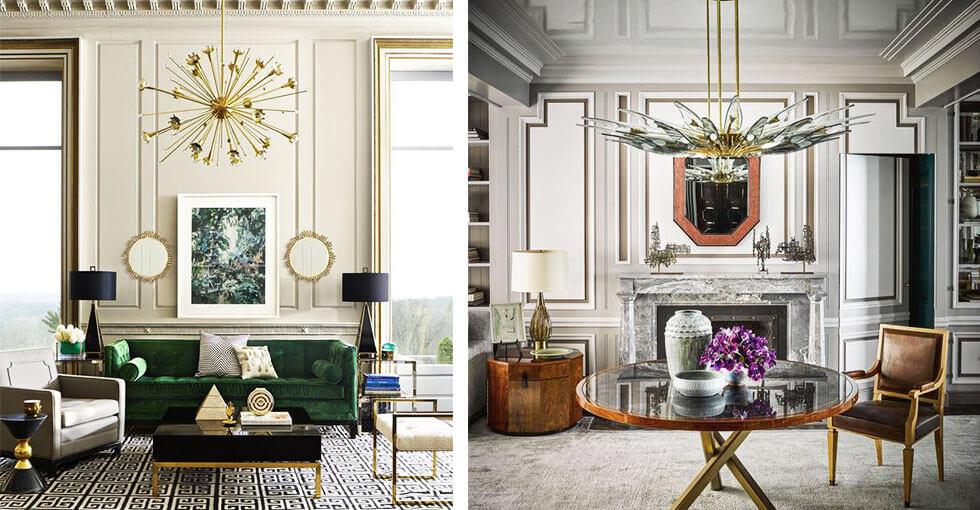 As covered in our 5 minute guide to Art Deco, this iconic movement was an update from Art Nouveau's organic, elegant details. This resulted in streamlined designs, patterns and edgier silhouettes.
Floral motifs and ethereal colours transitioned to structured, geometric elements with an emphasis on symmetry and harmony. Luxurious materials like marble and gold finishes were also applied generously, along with bold colours for a big, glamorous statement.
However, the style saw a decline in popularity in the 1940s and 50s - as tastes and times changed, it was deemed too opulent and gaudy for the period.
1960s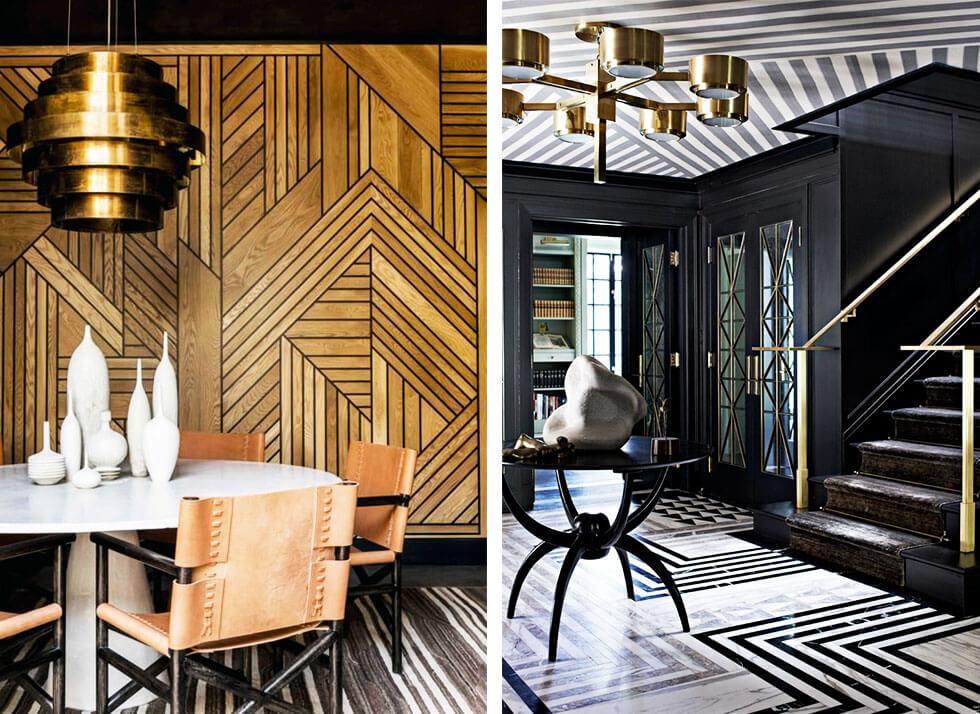 Art Deco enjoyed a resurgence in the 60s, thanks to a healthy dose of nostalgia, and the era's penchant for angular, mod shapes. With this revival, we saw plenty of clean lines and geometric patterns used as wall and ceiling decorations, or on tiles which created a sense of symmetry and elegance. Gold and marble accents also came to play, highlighting the luxurious aspect of this style and giving the look a polished finish.
The 1970s- 80s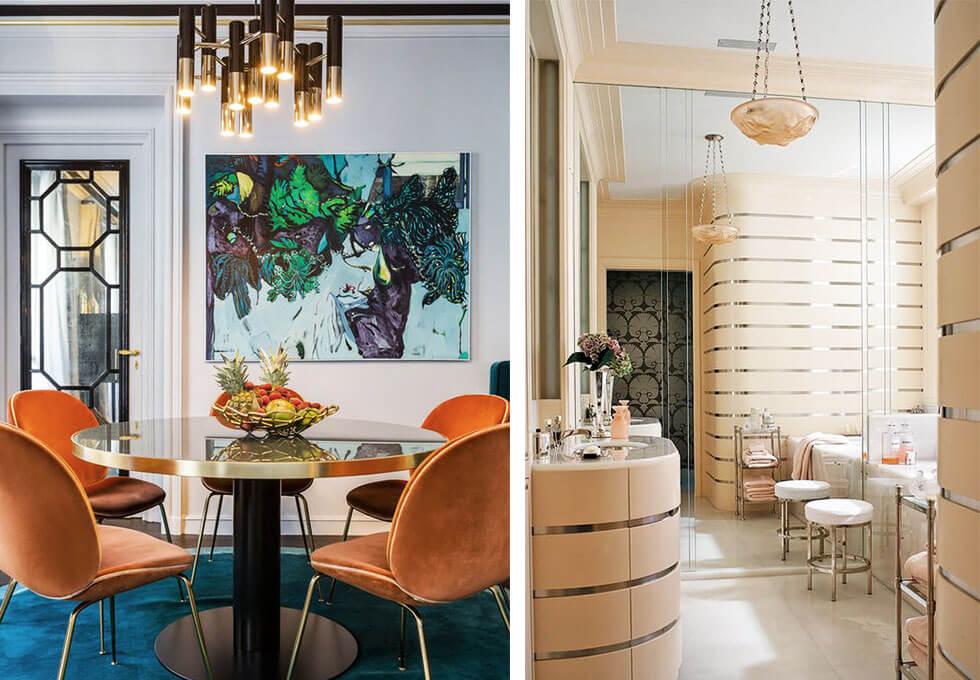 Art Deco influences continued in the 70s with the arrival of disco. The signature dazzling lighting styles and bright colours of this era easily allowed for lots of throwbacks and homages to Art Deco hallmarks. Contrasting colours were key - such as in this delightful room, with bright orange chairs set against a blue velvet rug, for a bold look pulled together with gold and bronze accents.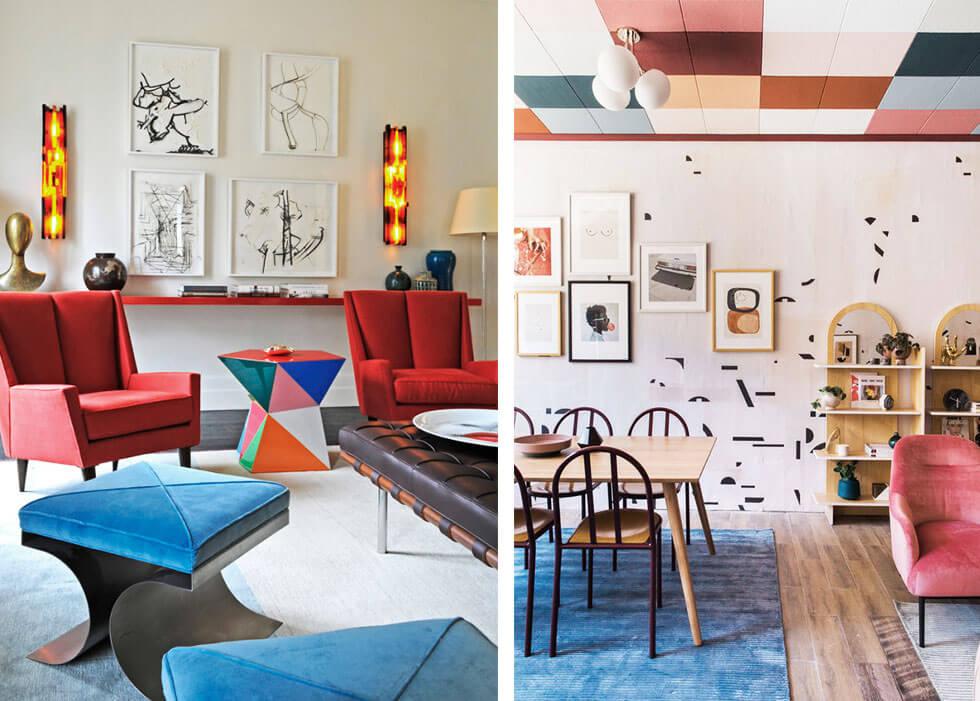 And the 80s were no different, being the era of excess, luxury and Miami Vice - all of which made it a ripe playground for a resurgence of Art Deco. Here it was interpreted with lots of lighter colours, especially pink in all its forms. Strong shapes and sharp lines also made their mark, especially with the playful patterns and colours of the Memphis design movement, creating a bright, poppy take on the traditionally luxe, sleek look associated with Art Deco.
Contemporary Art Deco
And finally, what about the era we're living in right now? We're still seeing Art Deco elements in the home, but it's more about mixing and matching, and plucking out distinctive touches to evoke a mood.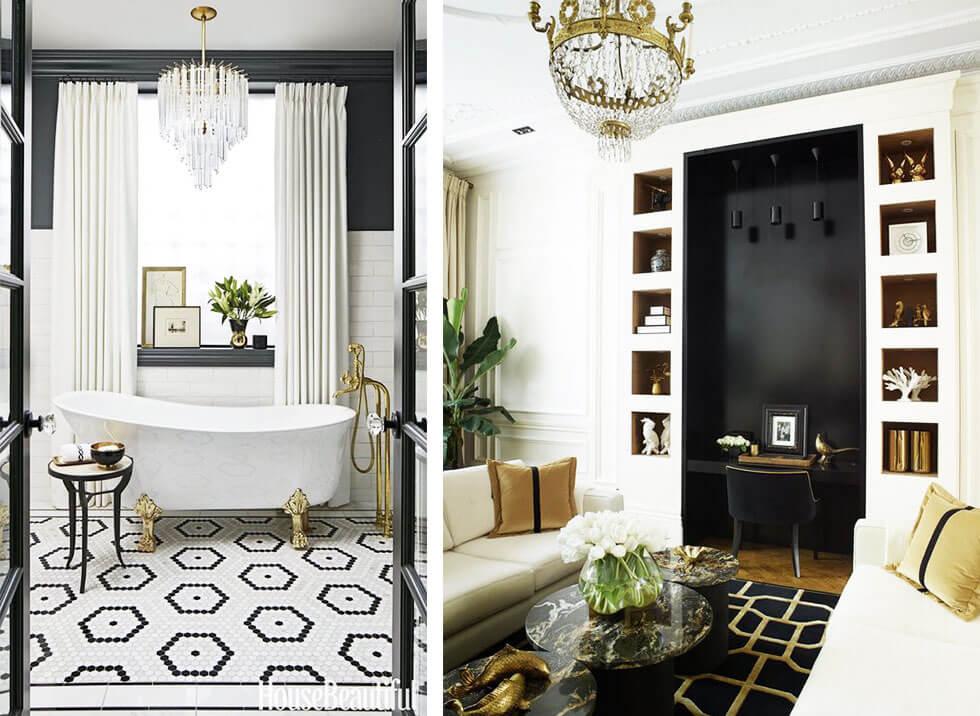 One of the most classic Art Deco details that remains popular is the classic monochrome colour palette. Whether it's white, grey or black, this colour palette just works, and go together in almost every room in the home. For instance, you can go big with black and white furniture or decor, or work with subtle detailing, such as mosaic tiles in the bathroom.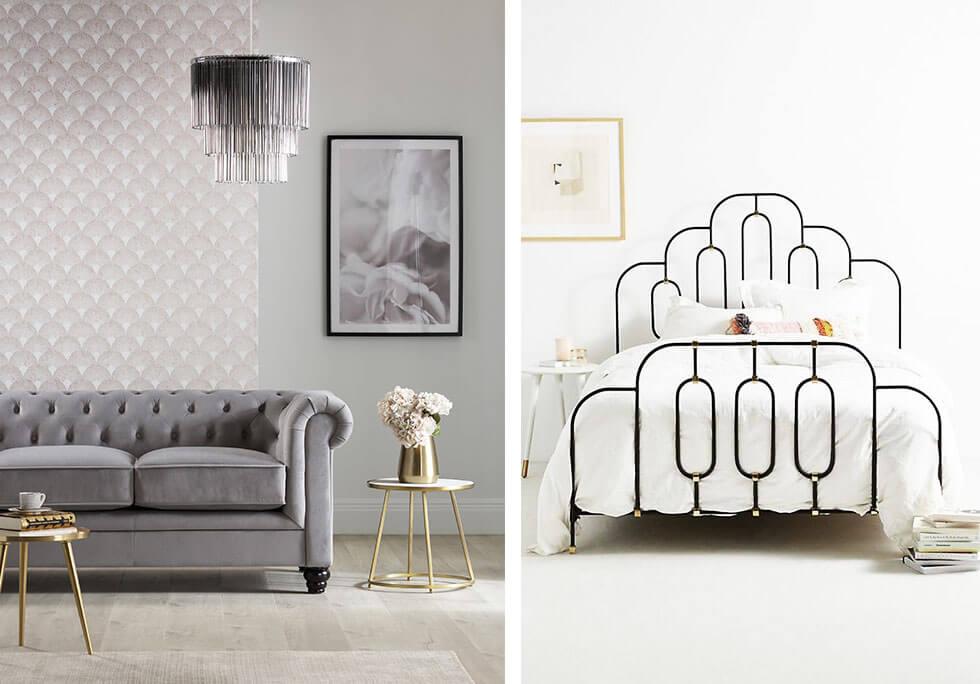 Combining streamlined shapes and delicate lines, the contemporary Art Deco look also works with a more minimalist style. Using gold or brass metallic accents to make a statement, these details pair nicely with classic scallop prints commonly associated with Art Deco.
Elegant and versatile, scallop prints effortlessly combine modern and vintage styles and make a great DIY project. This print can enhance the overall look of a neutral-toned room and also plays well as a sideboard pattern or as a feature wall.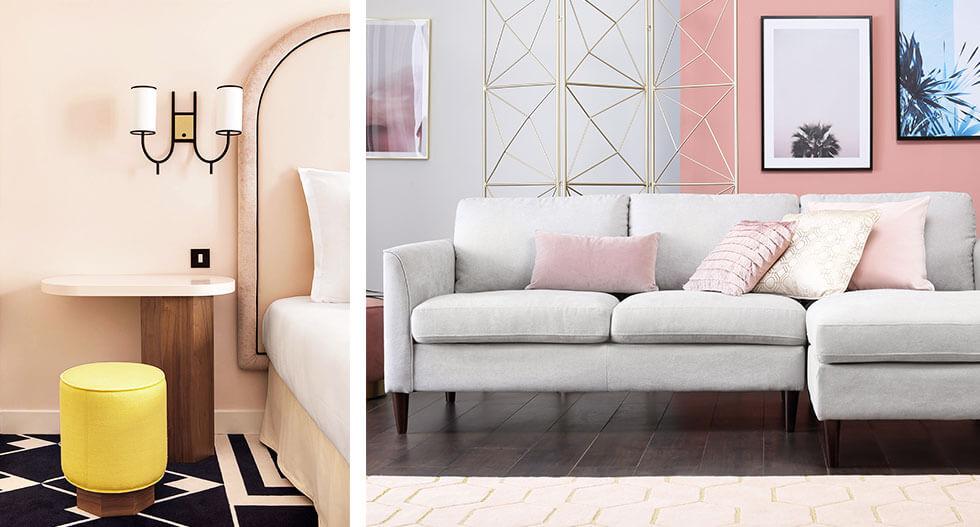 But of course there will always be people who prefer bursts and washes of colour - and that's also been part of the Art Deco aesthetic in this era where Millennial Pink reigns supreme. The soft, versatile tones of this shade modernises this classic style, and also helps to soften the sleek lines and curves associated with this look. Whether as a wall colour, or in patterns, a little burst of this hue (or any pastel shade of your choice) adds a fun touch to an Art Deco homage.
With all these chic options, we expect to see Art Deco continue to be reinvented time and time again, and to that we say - we can't wait to see what comes!