2. Add visual interest with different textures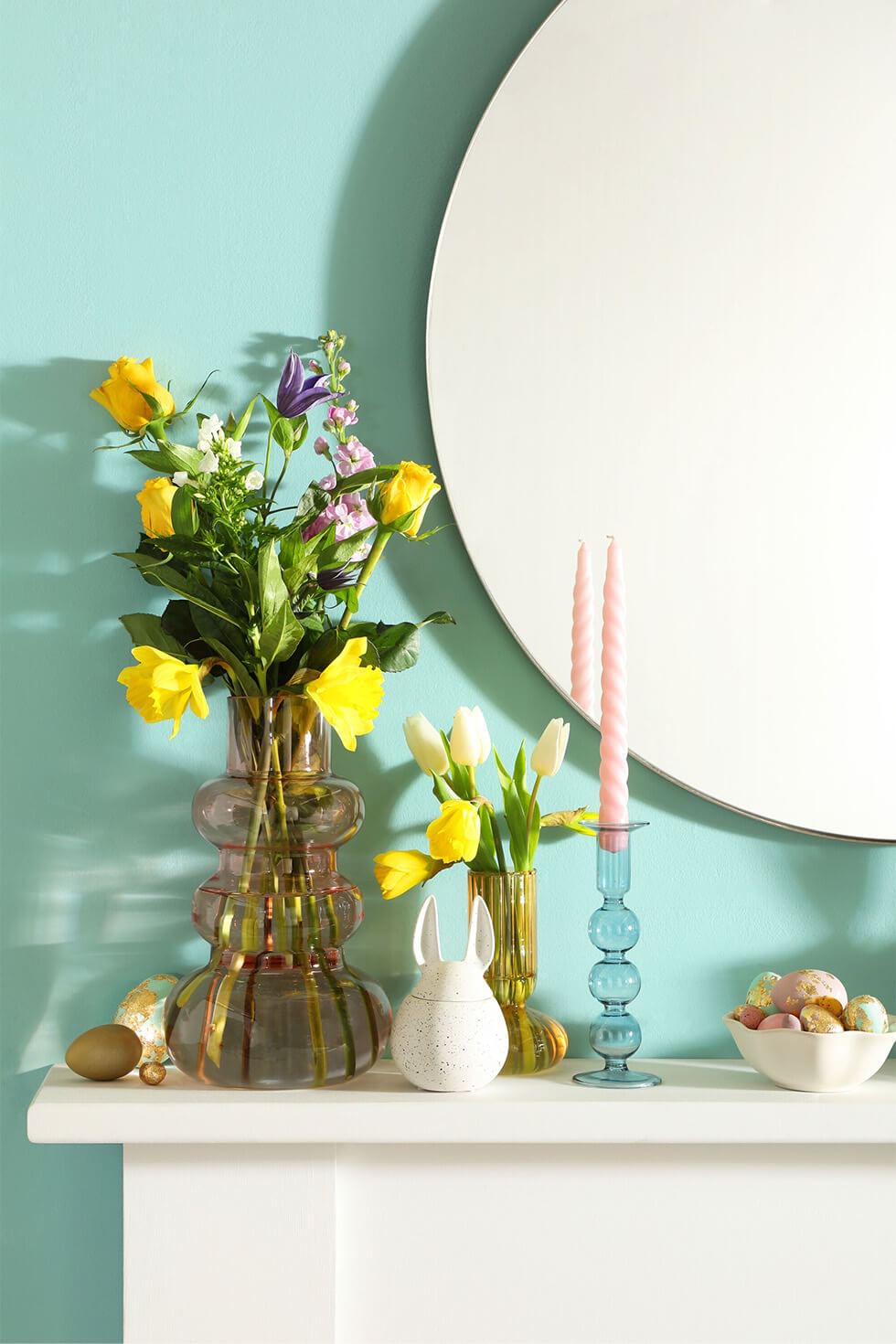 Aside from colour contrast, create visual interest with stylish glass accessories. Display a mirror, candlesticks, or vases to draw the eye upwards.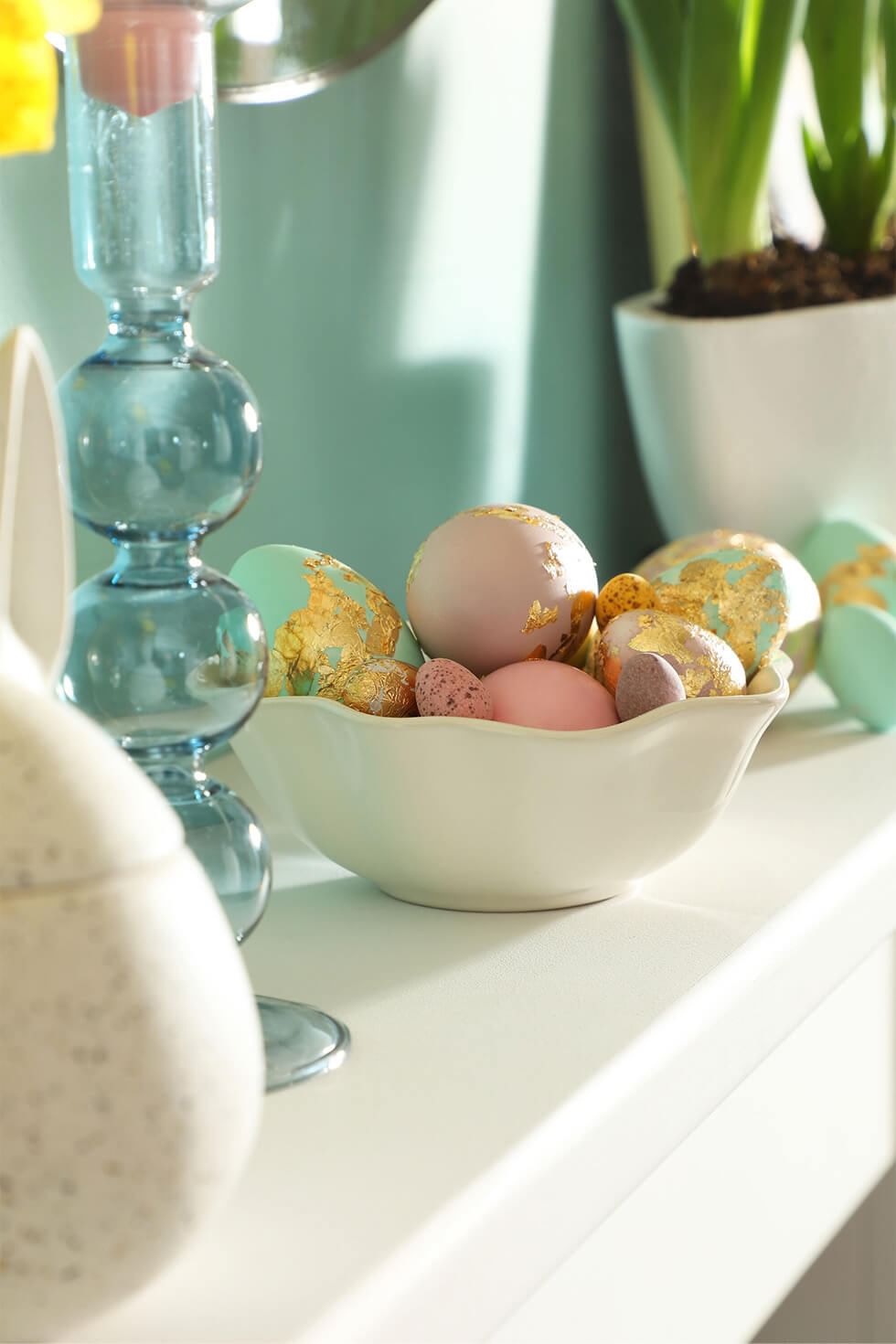 Display colourful eggs for a curated Easter look. Choose from an array of pastel hues for that refreshing spring feel. And for that extra luxe touch, coat the eggs in gold leaf paint.
3. Decorate with spring flowers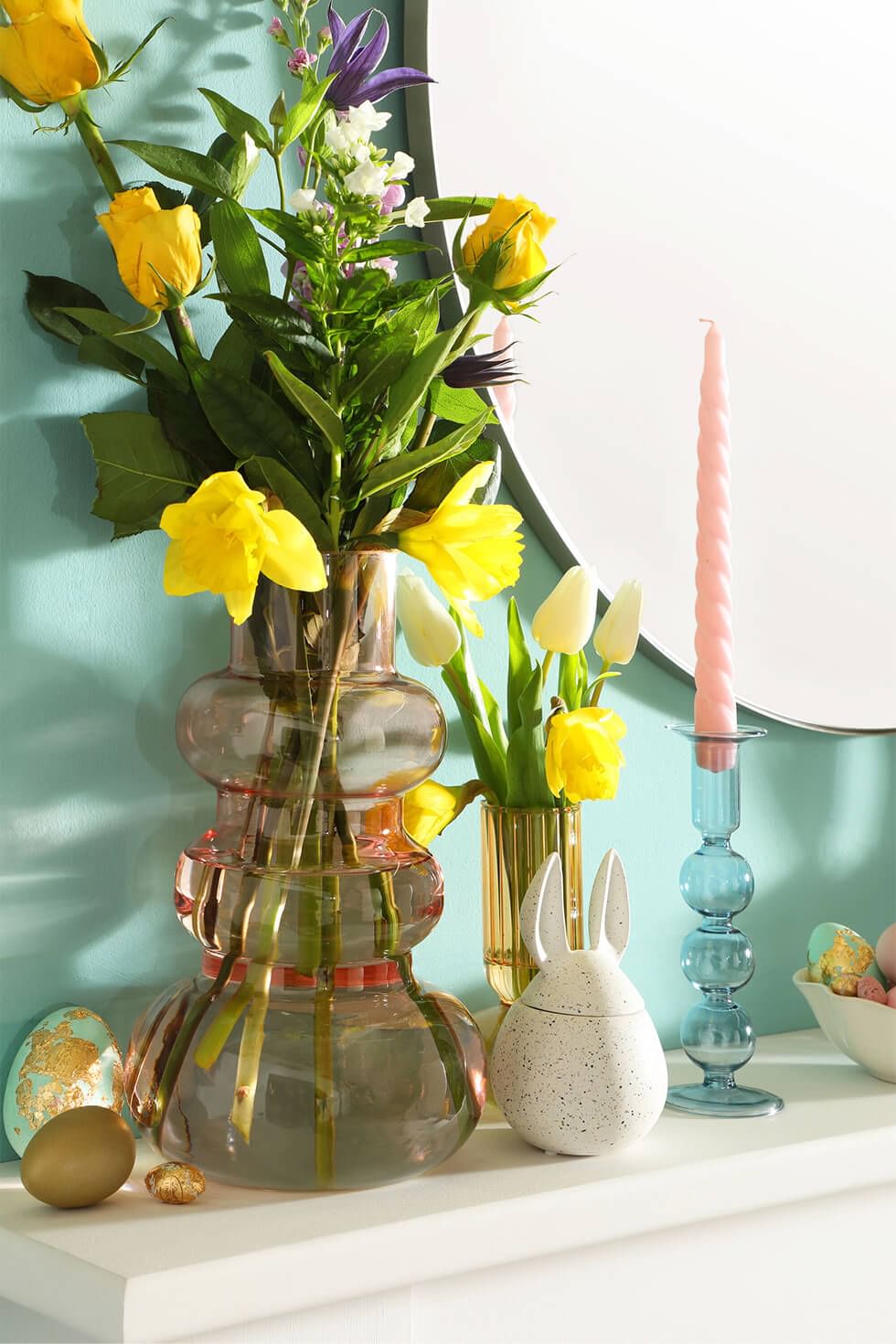 Celebrating Easter is one of the best ways to display some of spring's brightest blooms. Bring the mini spring garden indoors with daffodils, tulips and snowdrops for a fresh, playful feel.
4. Complete the look with bunny-shaped motifs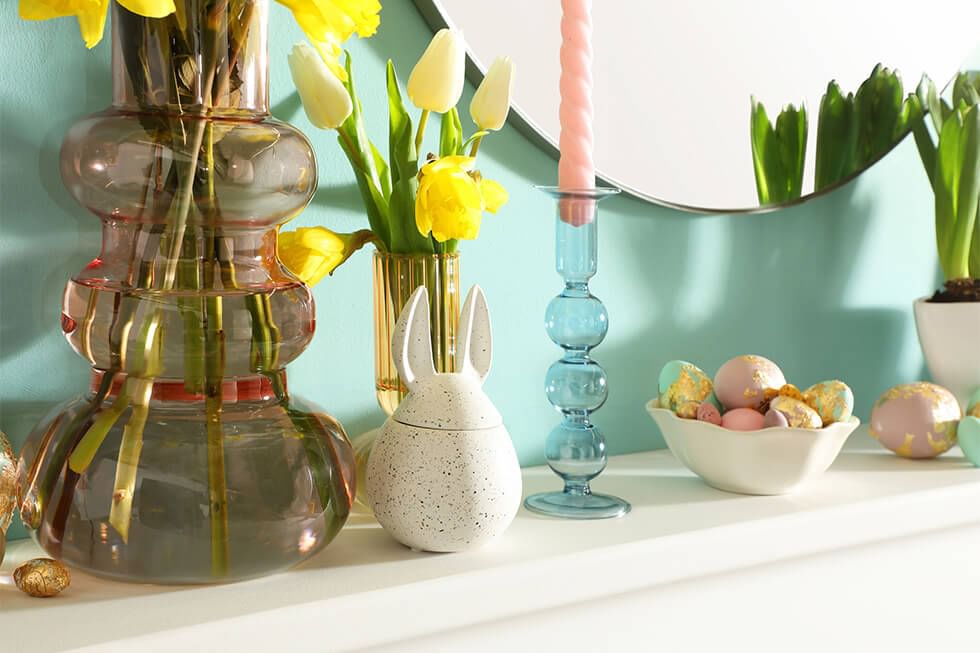 For the final (adorable) touch, incorporate bunny-shaped motifs to your mantel. If it's a simple ceramic figurine, group it alongside the Easter eggs and flowers to complete the look. Your Easter look is now in full bloom!
Looking for more inspiration? Browse our Easter dining rooms article for more stylish tips.