How to create your own reading nook
Create a soothing and welcoming space ideal for kicking back and relaxing
With so much focus lately on the effects of a hectic lifestyle leading to stress and burnout, it is so important for us to incorporate some 'me-time' into our busy schedules. And, sometimes it's the simple activities that can help us easily unwind – such as reading!
Creating a reading nook in your home is a calm and gentle reminder for us to slow down and appreciate our surroundings. Here are some helpful tips and tricks to decorate a cosy reading enclave that will serve as a safe and relaxing haven at home.
Find a good spot in your home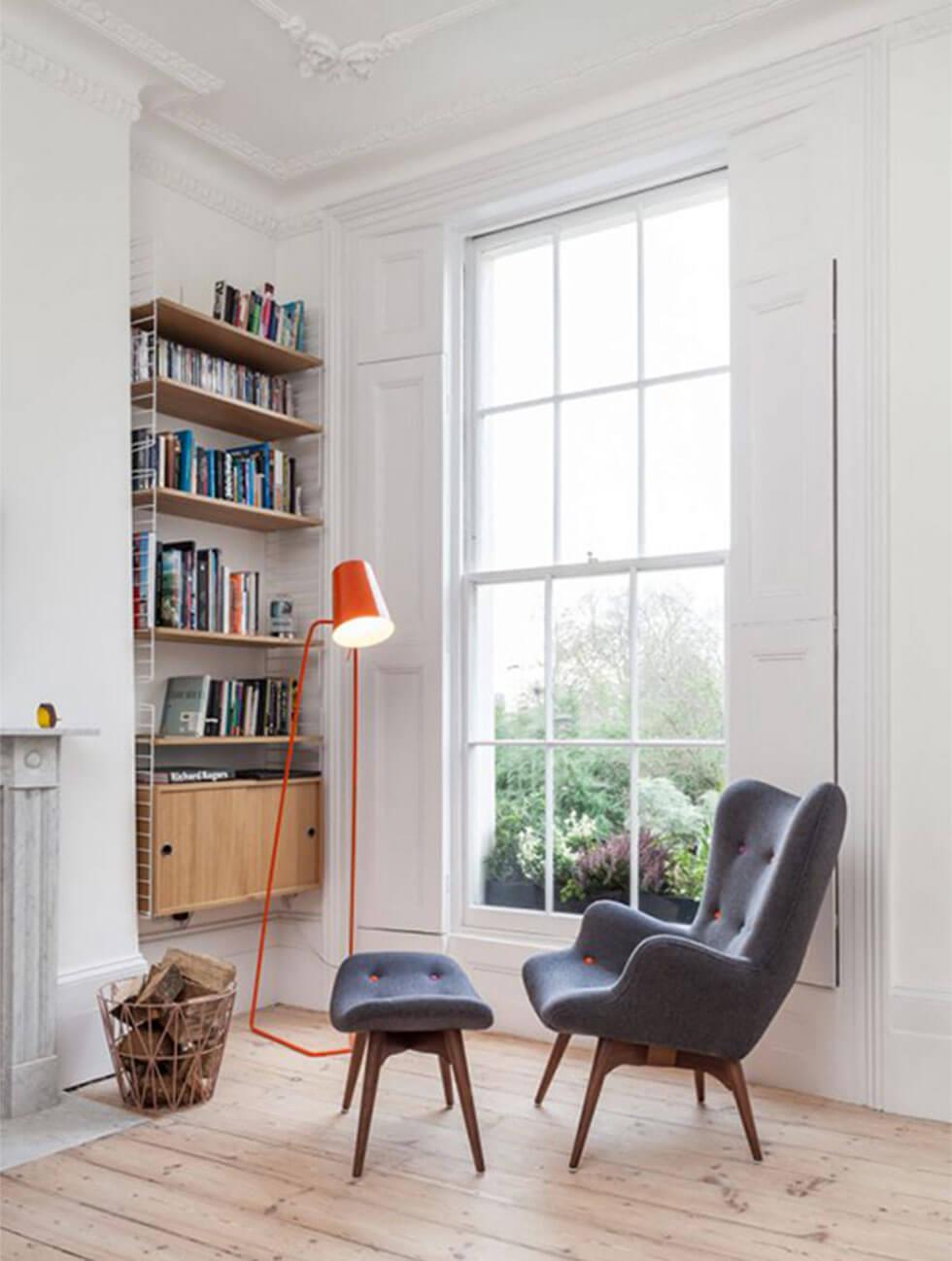 Choose a quiet, cosy and comforting corner in your home for your reading nook. Think of a space where you can read in peace without being disturbed by other people. An underused corner in your bedroom or child's room may serve as inspiration for you to decorate it.
Here are some other suggested spaces: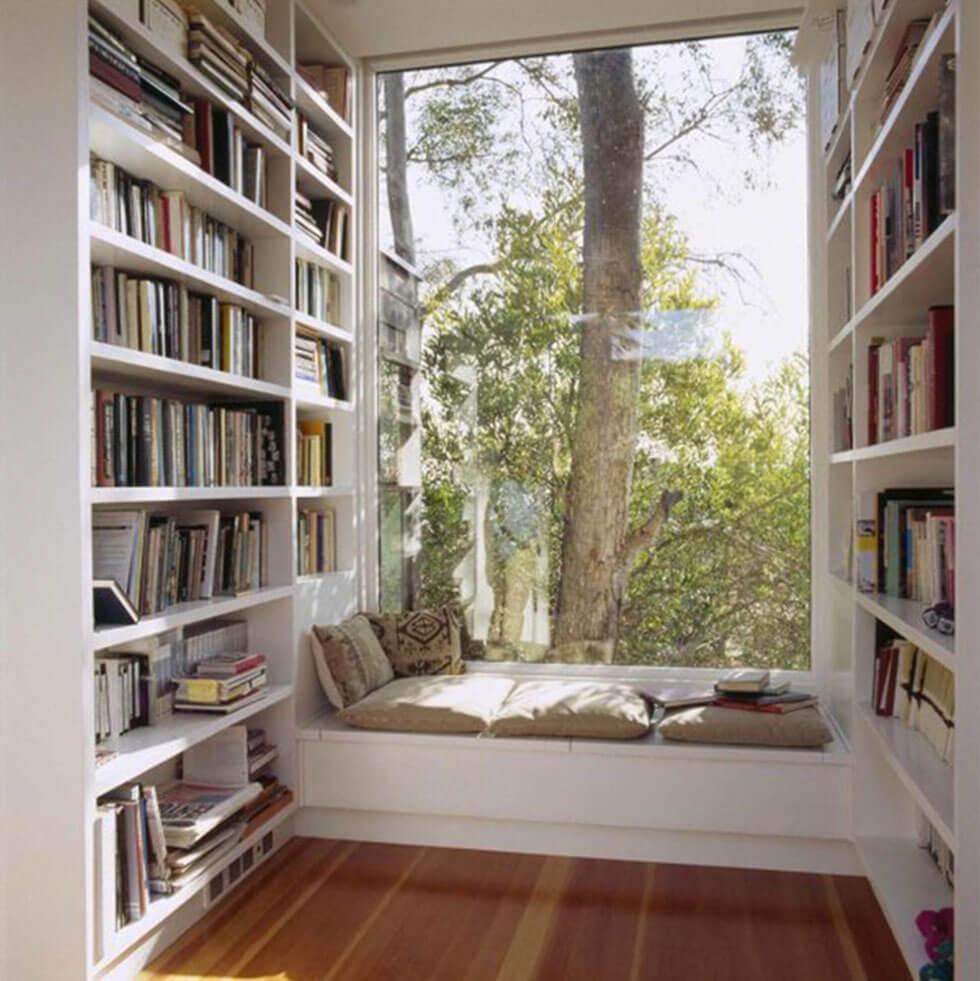 By a window overlooking a nice view with a lot of natural light.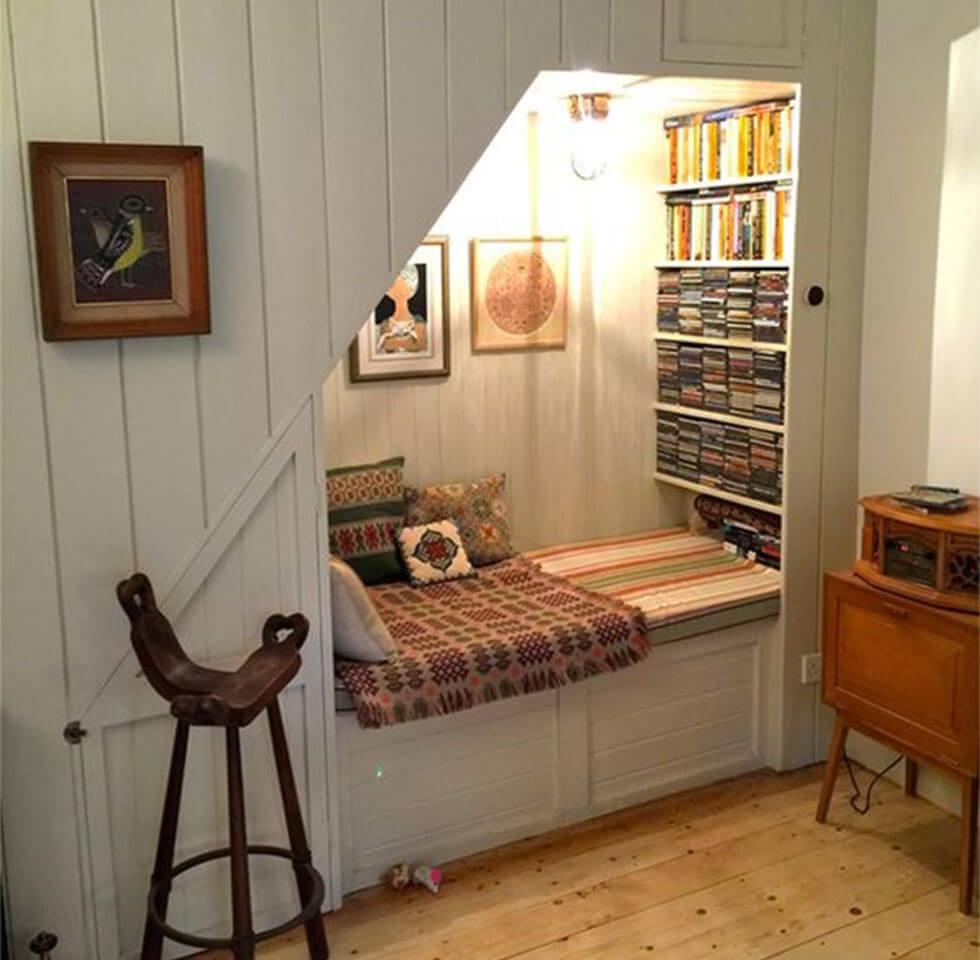 A cosy reading nook under the stairs is great for lounging and saves a lot of space.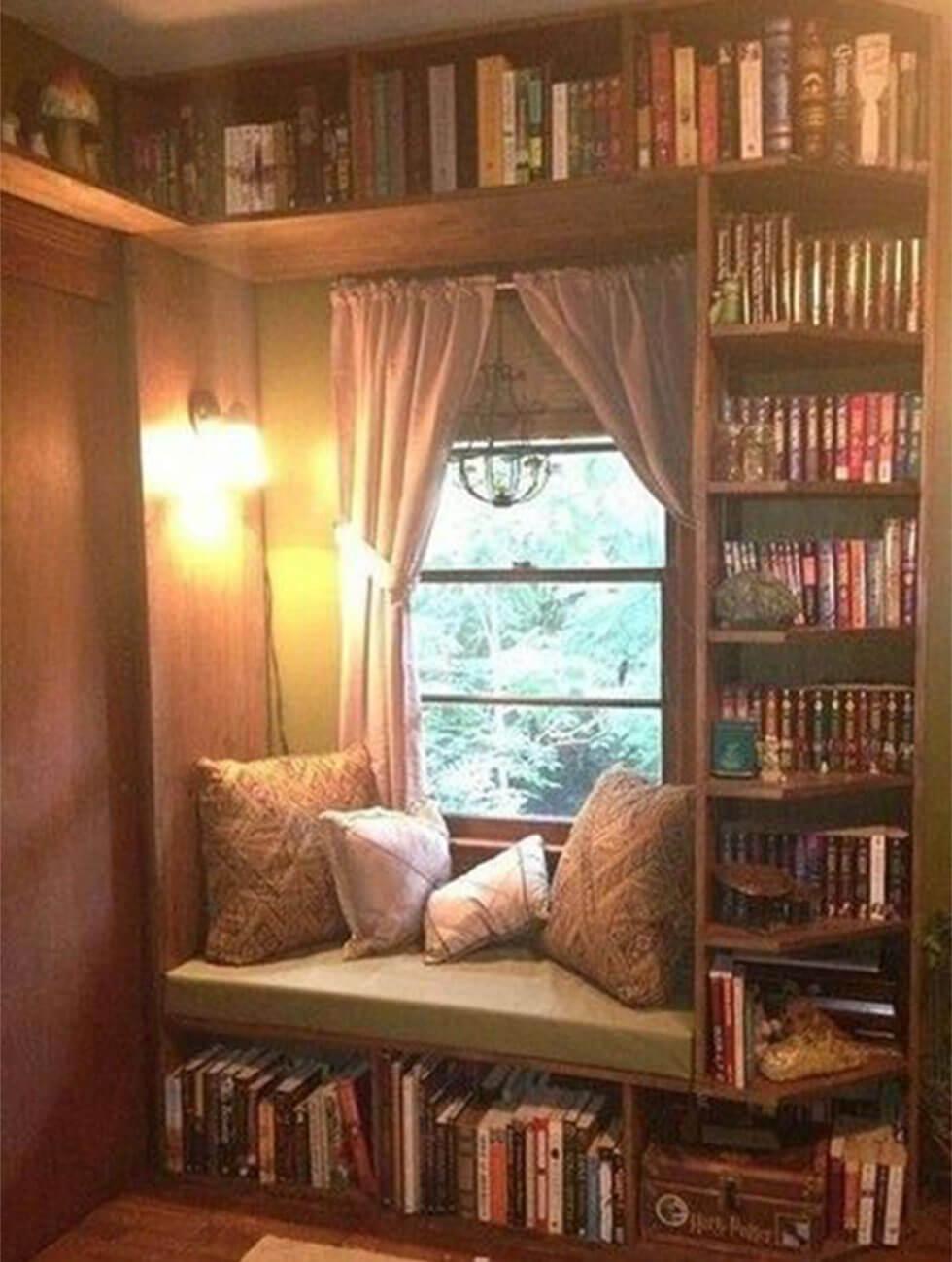 A spare room with extra space so that you can install bookshelves
Choose your colour palette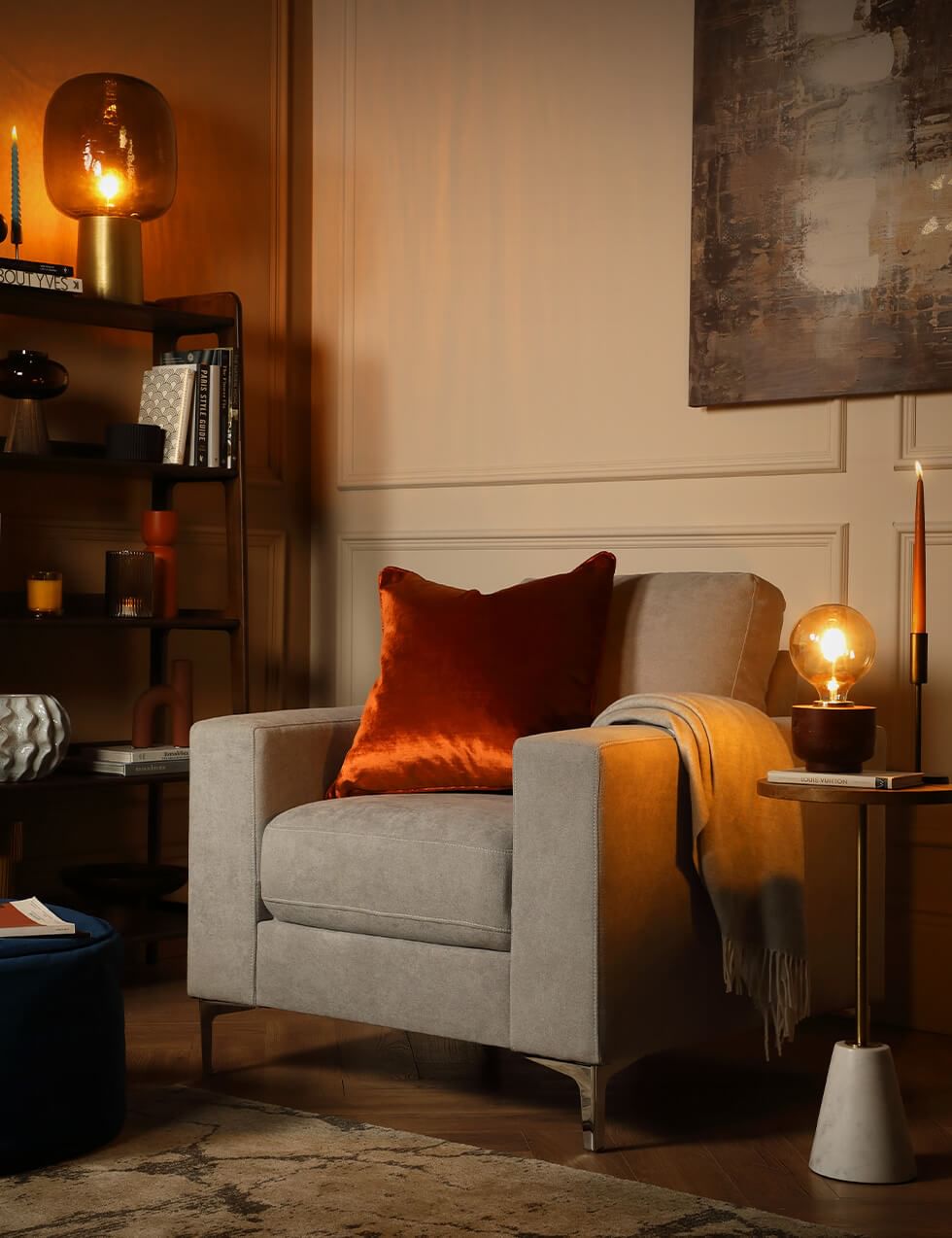 Set the scene with a soothing colour palette for your reading nook. Light and soothing colours are the natural first option here but it's important to consider small pops of colour that can brighten up your space and anchor the room.
The simple, light hues create a soothing and welcoming space ideal for kicking back and relaxing while introducing colourful accents adds character and charm to the space. In this case, an orange cushion adds a cheerful element to the reading corner and brings the room together with its bold colour.
Make room for two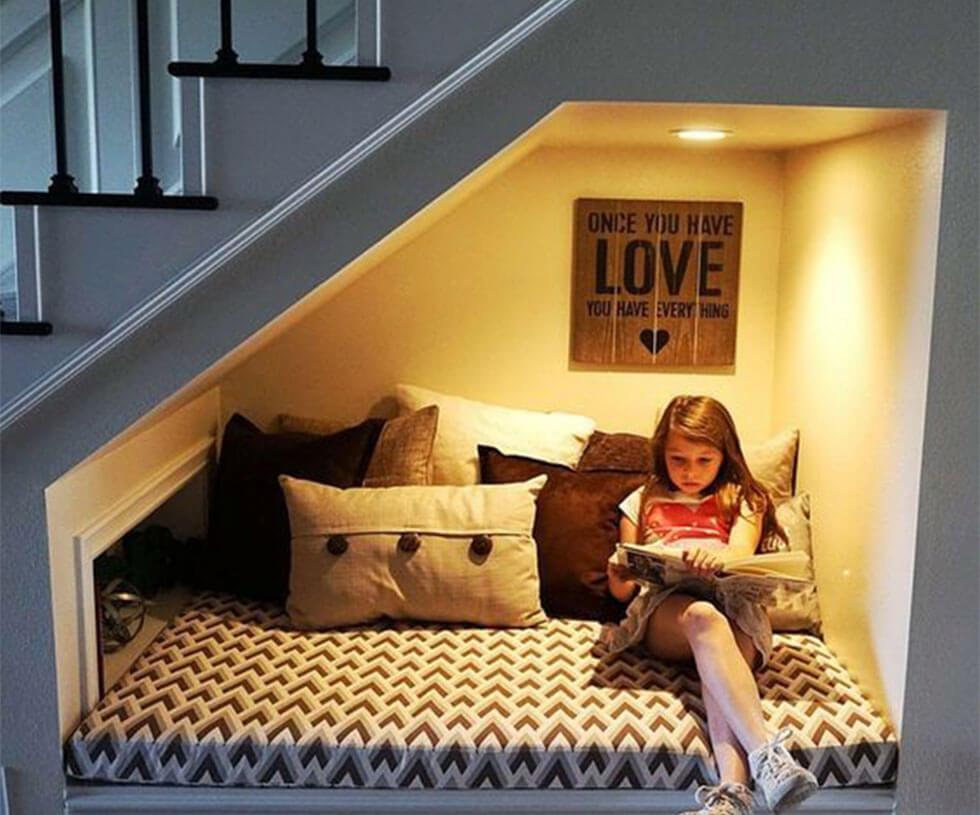 If you think reading is more than just a solitary activity, why not decorate your nook so someone else can (quietly) join you? Introduce an indoor bench or a large armchair to your reading nook which allows you to accessorise with soft, comfy textures such as a cashmere throw and lots of cushions.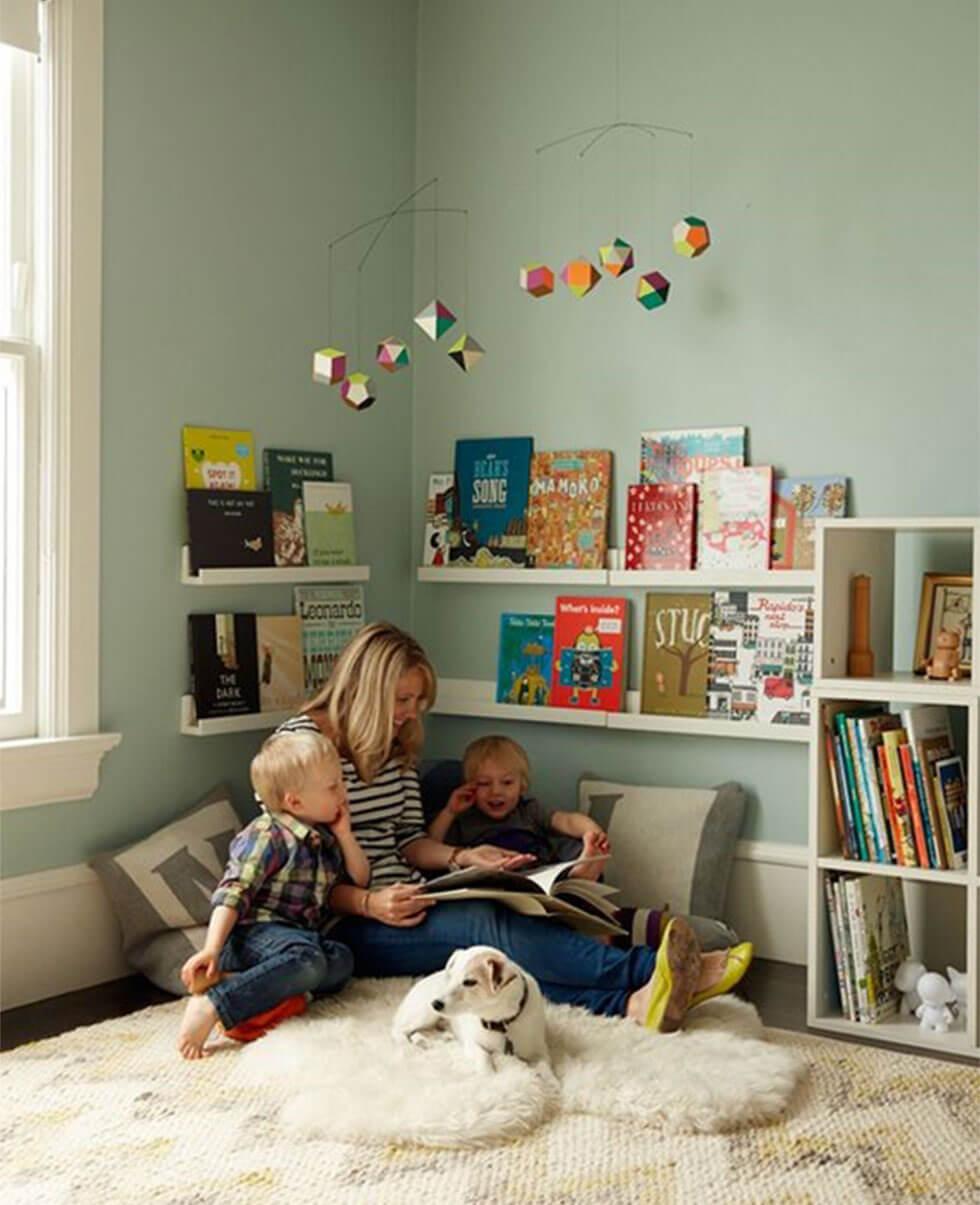 With a calm and tranquil ambience now in place, this reading nook is a great opportunity to bond with your partner, child or pet.
Create a mindful space with soothing touches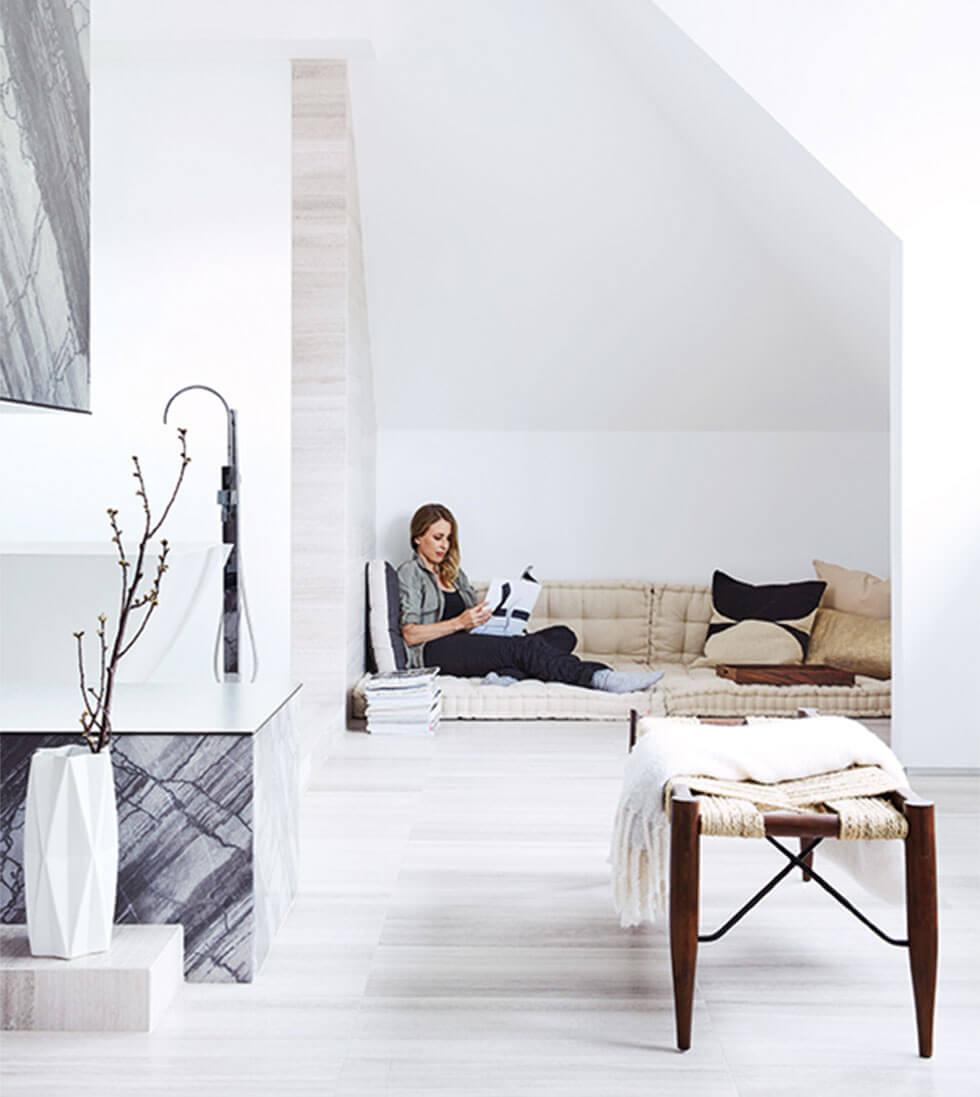 What better way to practise self-care than to curl up and relax in your safe space?
Aside from reading, a reading nook also serves as a place of rest. Cultivating a mindful and wellness-inspired space is a great place to practise self-care and can be used as a napping spot, a place to journal or even as a meditation spot. Accessorise by adding soothing touches to your nook with indoor plants or an essential oil diffuser while calming music plays in the background.
Add a touch of sparkle with fairy lights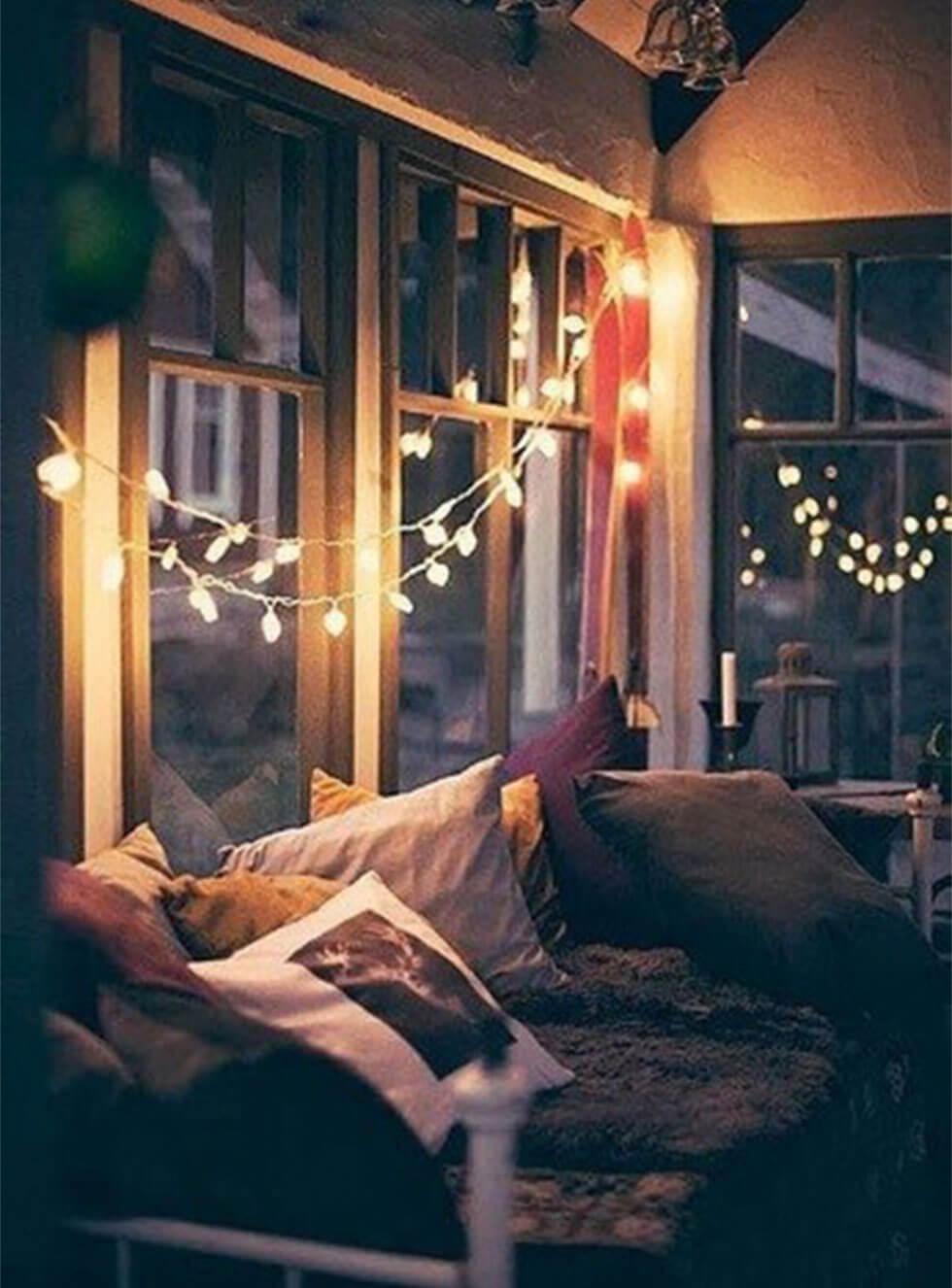 Fairy lights are a dreamy, whimsical addition to your reading nook and make great ambient lighting. Hang the lights from a wall where it can dangle lazily or arrange it to form a happy word by using nails at key points to keep it in place.
Create your own dreamy canopy tent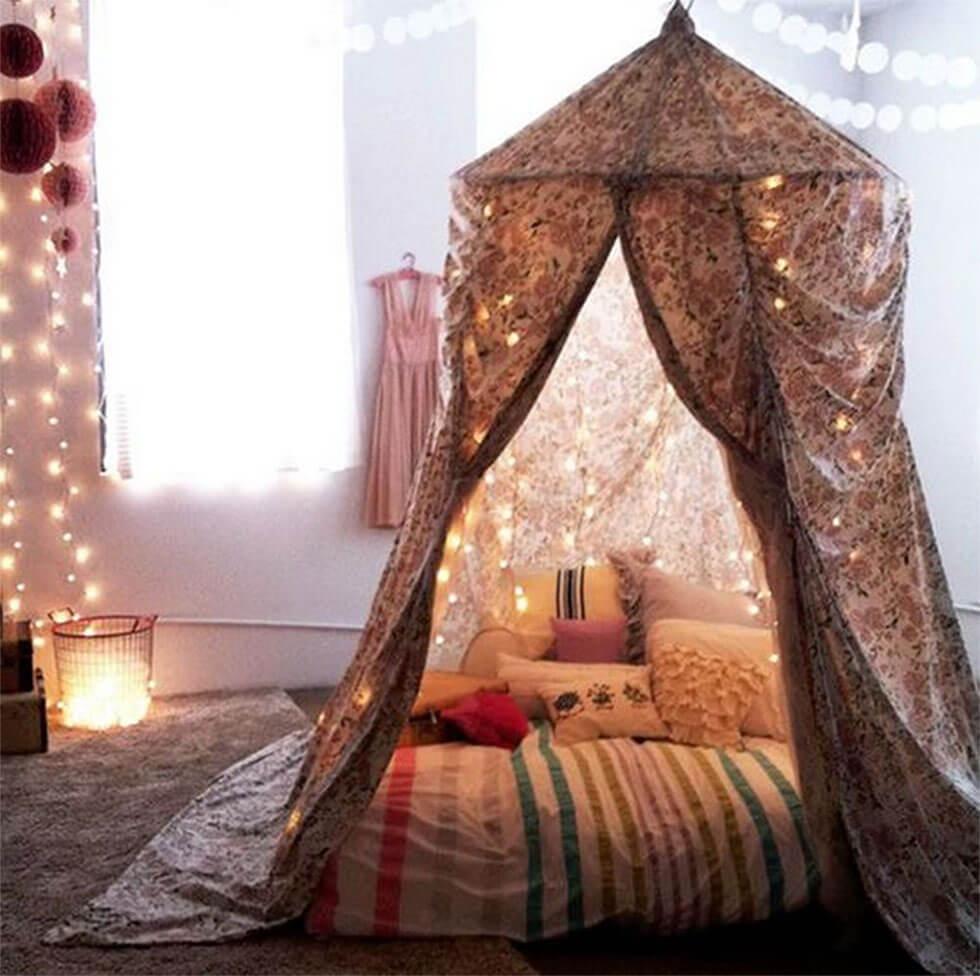 A stylish hideaway that inspires kids to retreat into their special world, a canopy tent is a great reading nook idea for a child's bedroom. And if you have the space to spare, why not create one for the inner child in you, too?
Create a precious, magical universe by decorating with plenty of fairy lights, blankets and floor pillows. This is a place where your imagination and creativity roams free and where you can read to your heart's content.
Make a statement with wall art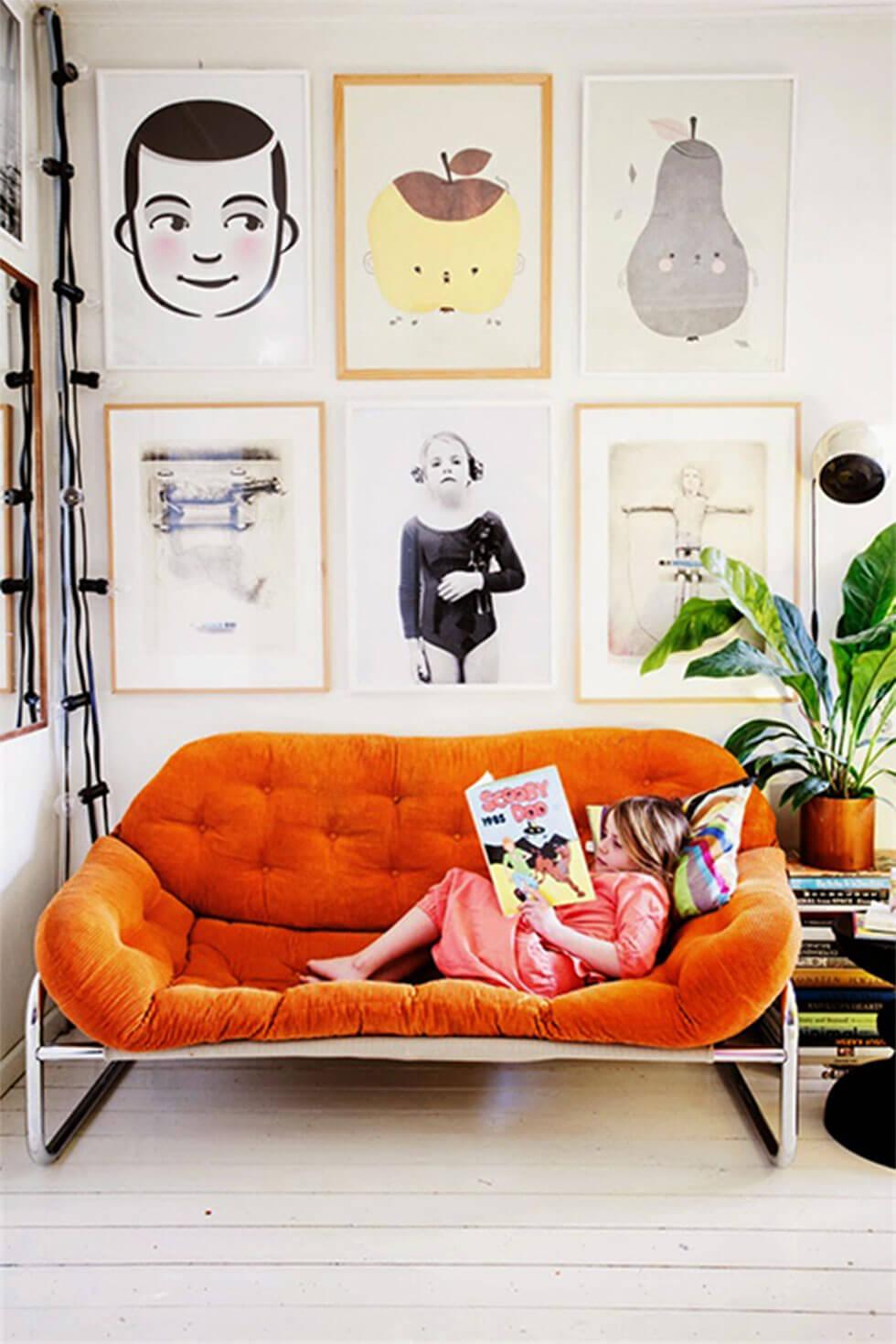 Decorate your reading corner by adding personal touches to the walls. Think of your wall as an empty canvas with framed motivational quotes from your favourite novel or author, quirky wall decal or bold artwork to brighten up the space.
For maximum impact, introduce a gallery wall that allows you to display as many framed mementos as you want depending on the size of your reading nook. Choose a common theme that ties all these photos together, such as nature prints, colour or inspirational quotes.