Colour Report: Autumn inspiration
Autumn is officially here, and with it comes all the hallmarks of the changing of the seasons.
Autumn is officially here, and with it comes all the hallmarks of the changing of the seasons - from long days to longer nights, from light shirts to cosy sweaters, and from the hot, bright greenery of summer to the russet, rust and dark forest tones of autumn.
Taking inspiration from nature, colour themes at home are also starting to deepen and change - here are three colours that are going to be seen time and time again - and how to dress them up.
One: Forest Green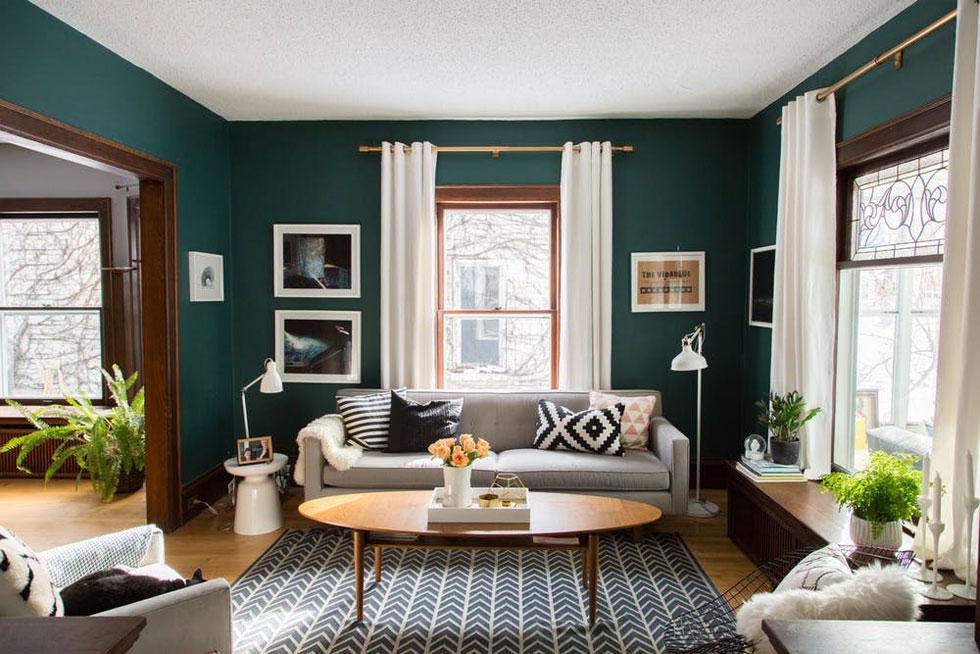 Often linked with spring and summer, green is also a perfect transitional shade for autumn. Take a leaf from the changing colours of nature and dial up the rich, jewel tones for a sophisticated vibe at home without coming across as weighty or overwhelming.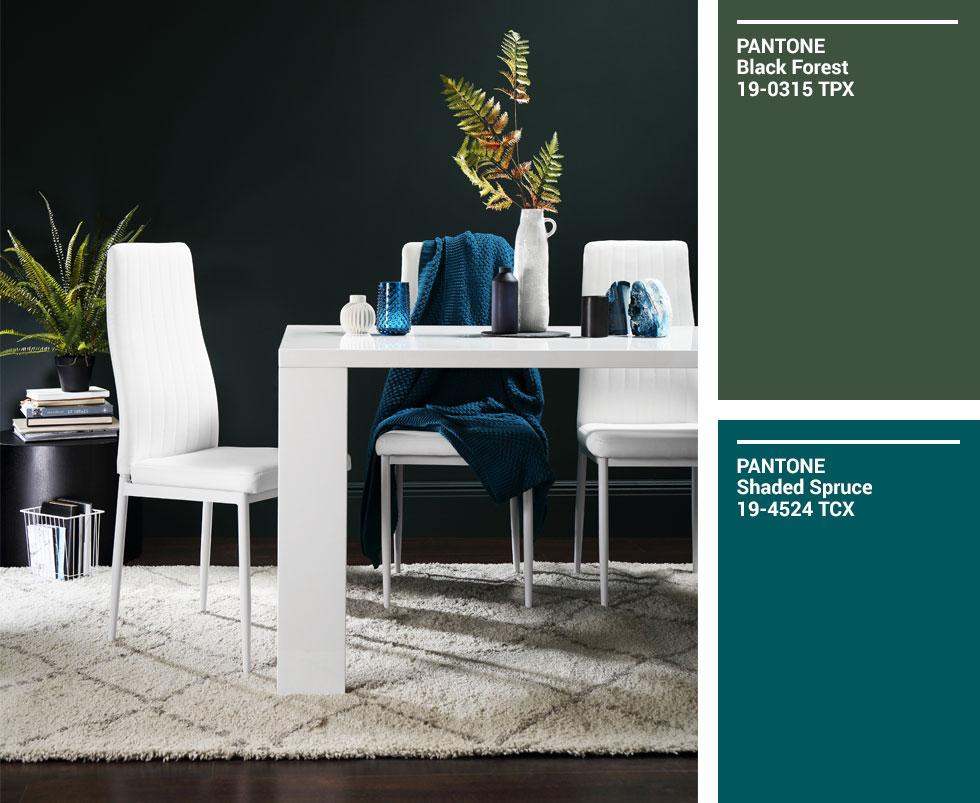 Dark green lends a tranquil, welcoming air to a space and works perfectly well in living or dining rooms. Its strong presence keeps it one step above a neutral shade, while being easy to style with different colours and finishes - brass and soft pinks are excellent examples.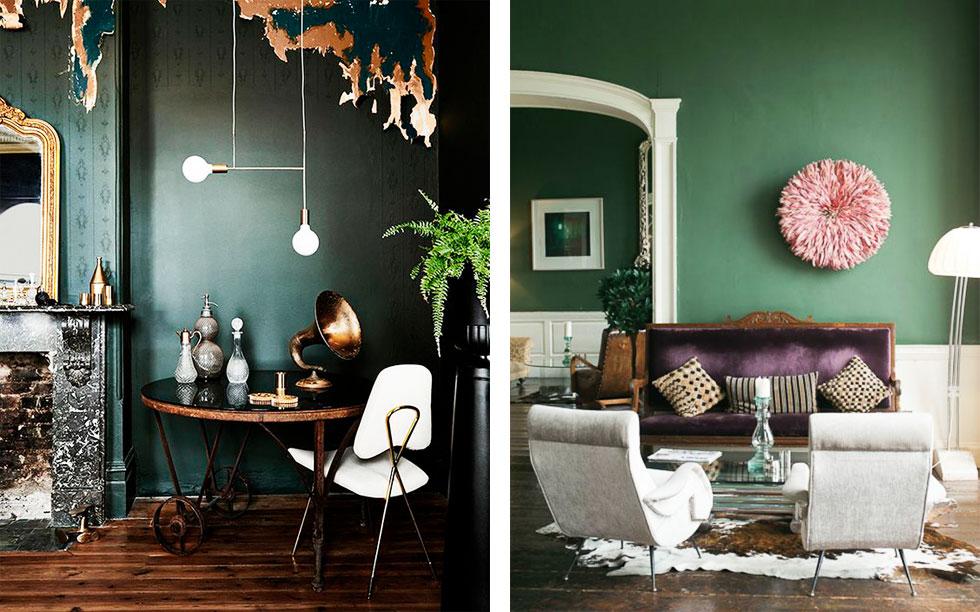 And if you've always been one with nature, this colour will be an easy shoo-in - with good reason. Introducing actual greenery (not the Pantone colour!) to your home adds visual interest and texture, while tying the theme together as a whole.
Two: Burgundy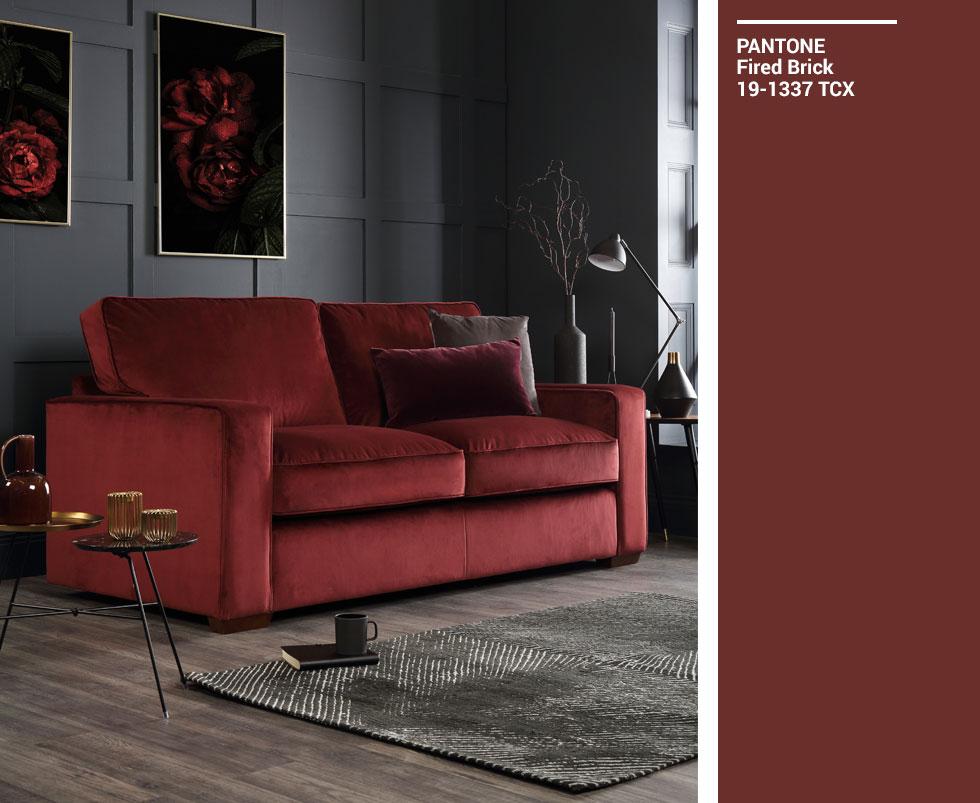 Elegant and mysterious with a hint of drama, burgundy is red's older, but no less daring sister. A bold, warm colour to style with, red can be employed as a background colour (think a feature wall) or as an accent shade in a room (pillows or throws).
Burgundy's sophisticated edge also makes it a great choice for making a statement without being too loud - a feat accomplished by its proximity to both red and brown.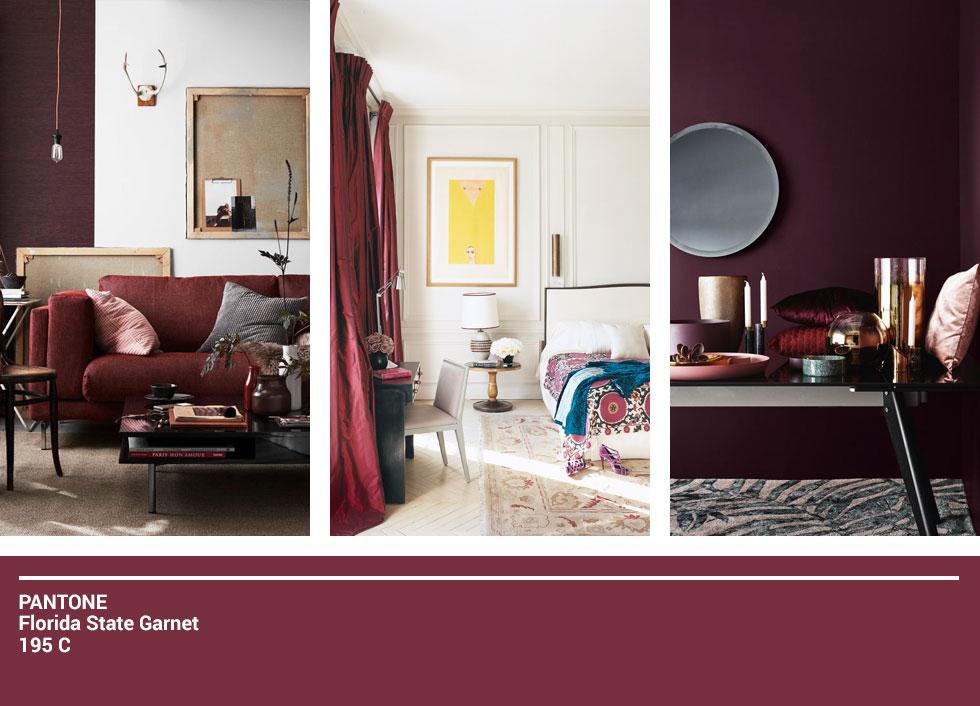 For a glamorous boost, burgundy works well with luxurious textures like velvet and gold. For instance, a wine-coloured sofa sets the tone as an amazing living room centrepiece, or for a less-permanent approach, deep red curtains are just as striking in a neutral space.
Three: Ochre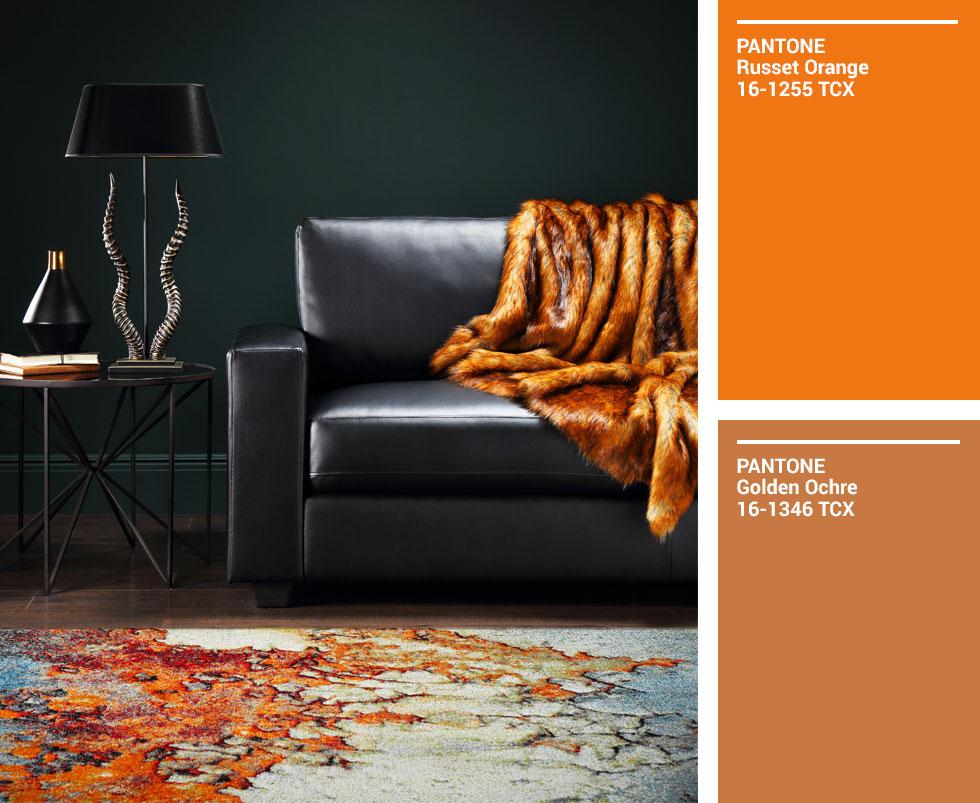 There's nothing more reminiscent of autumn than the copper hues of ochre. This colour shines as a lovely background colour or even when used in small amounts - a stylish way to incorporate a little bit of the season into your home.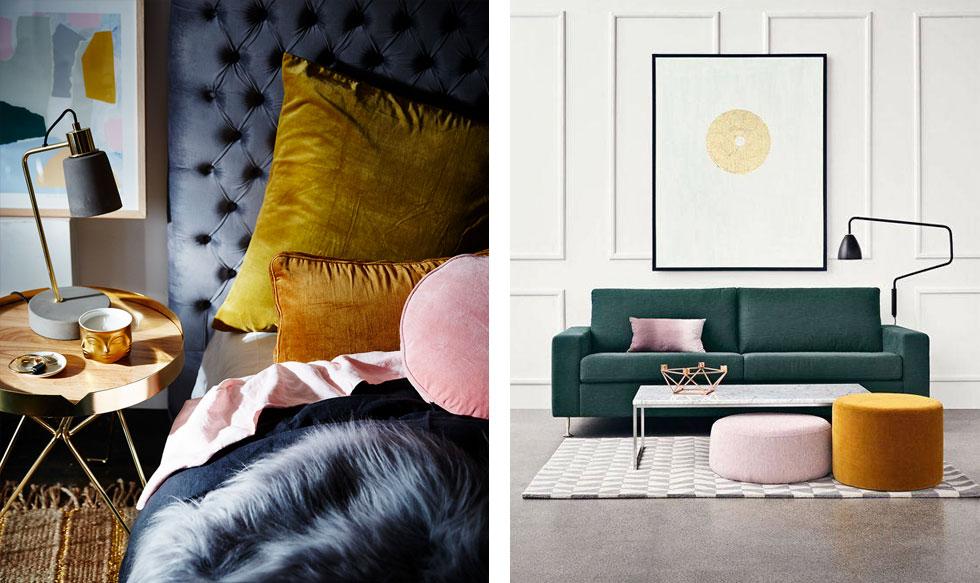 With its gilded shade, ochre makes a statement against dark colours like black and grey. It also works incredibly well with blush pink for an unexpected link to spring and summer's favourite It colour - again making for a seamless transition between the warmer and cooler months.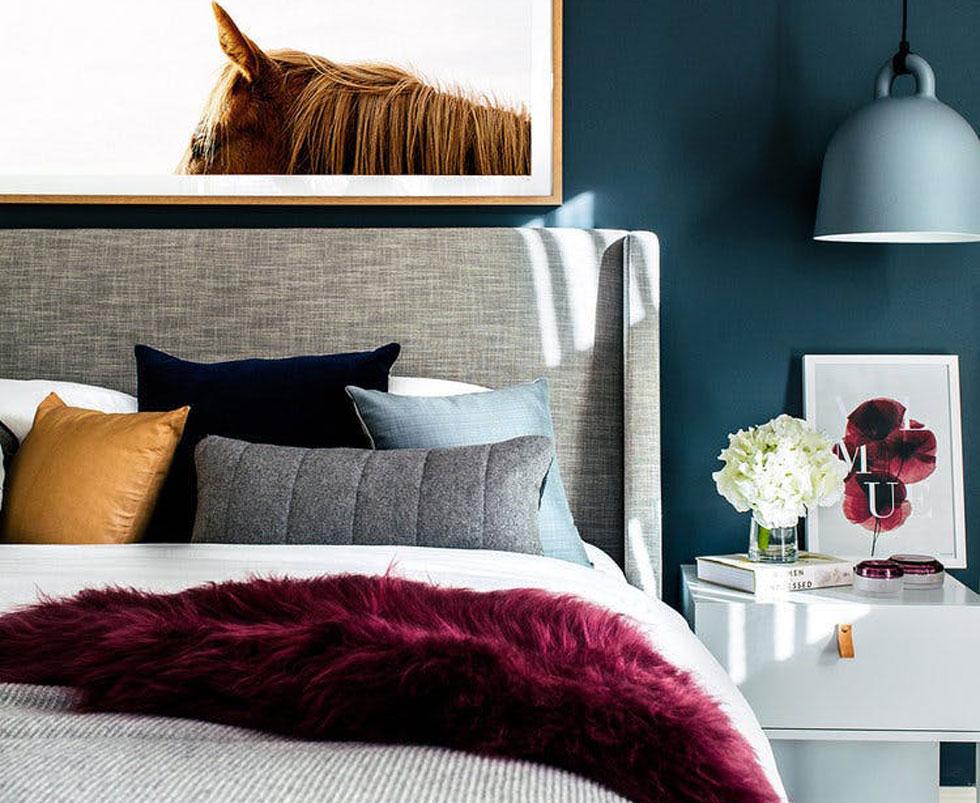 Its earthiness and brightness also allows ochre to stand out against richer tones like forest green, burgundy and teal, all coming together for a glamorous, on-trend space.
This mustard shade perfectly complements its moodier counterparts without overshadowing them, coming full circle into this seasonal style with aplomb.