Homes We Love: Contemporary country charm
Step inside Cally Choy's stylish home where country chic meets modern elegance.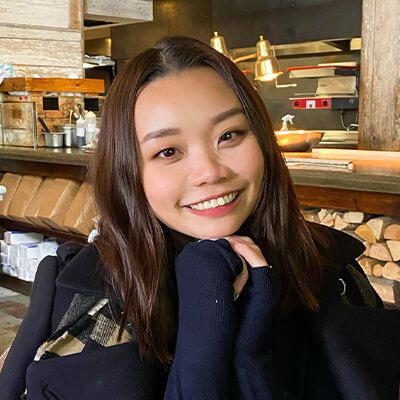 Embracing the modern country style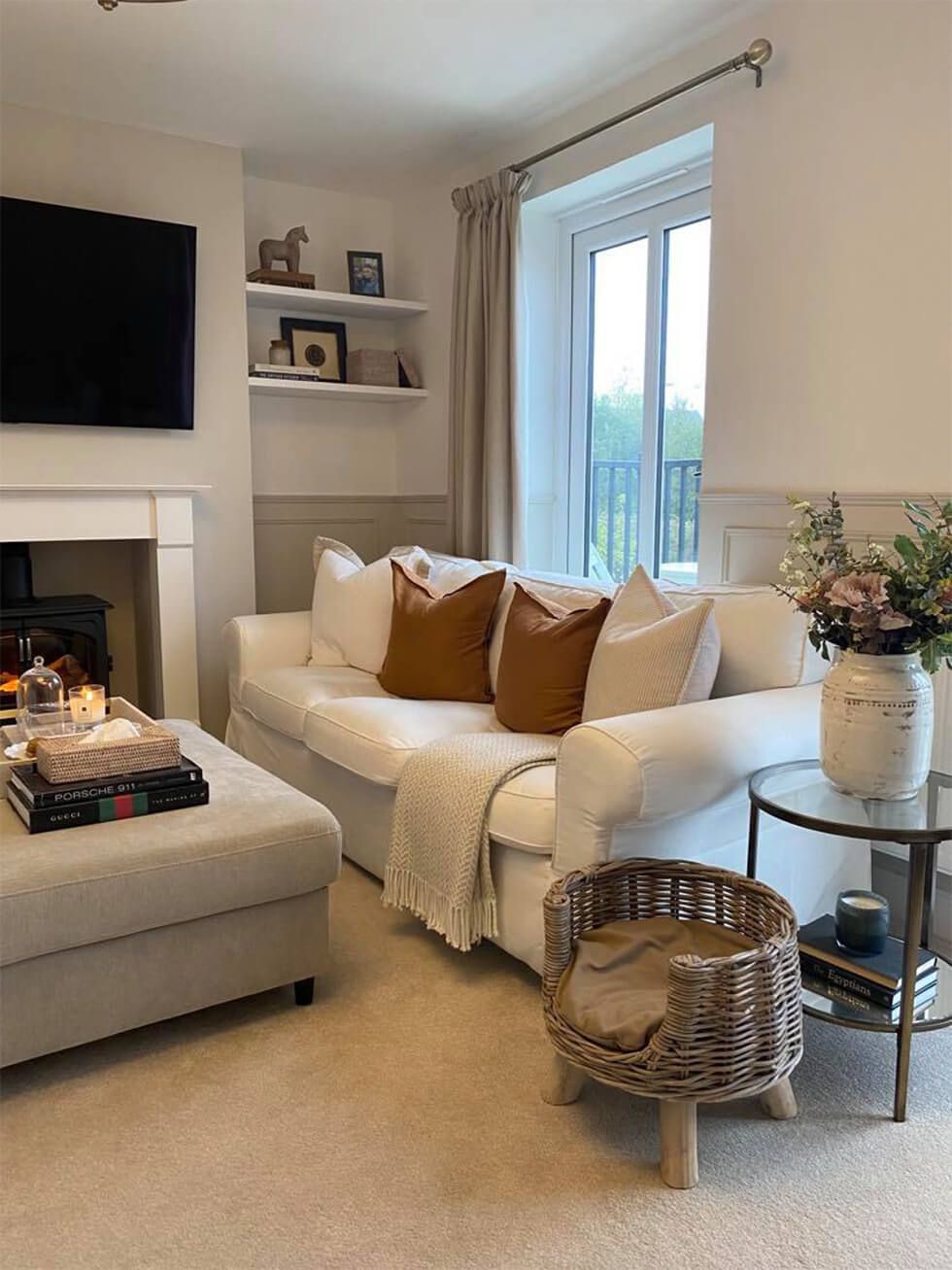 When choosing an interior design style for her home, Cally Choy turned to social media for inspiration and ideas. She settled on a modern country vibe in a soothing neutral palette to create this gorgeous home in Kent.
The colours elegantly come together in the living room. Cally explains, "White and beige are my go-tos. They are such adaptable colours, allowing you to add any seasonal colours via the décor like cushions, throws, flowers and ornaments."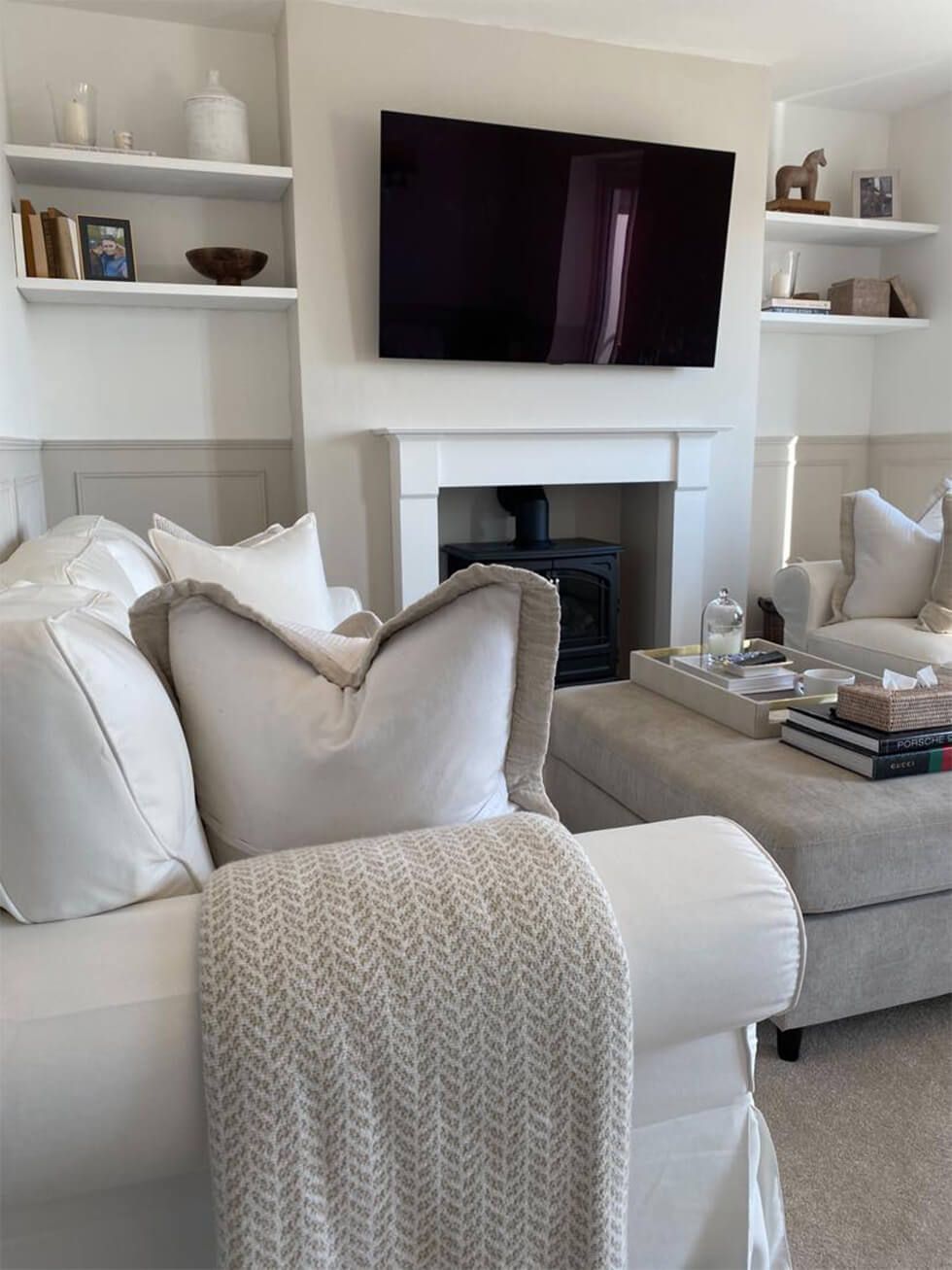 Her sofas are layered with comfy cushions and throws in a variety of textures to create an elegant tonal look. "I like to go for linen fabric in neutral and earthy tones because when the sun hits the room, they brighten up the space and enhance the cosiness," she says.
Working with a sloped ceiling bedroom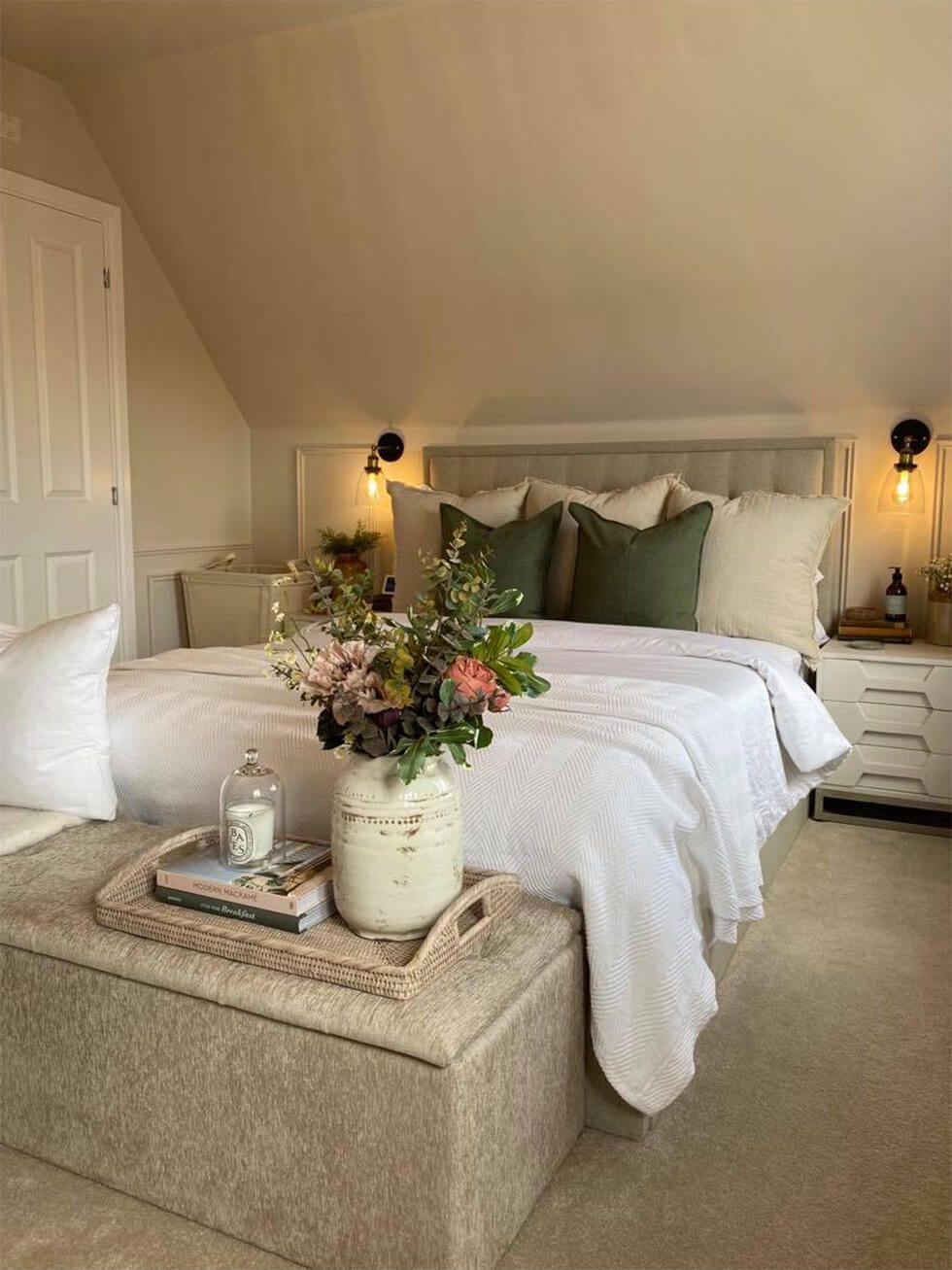 The cream and white theme extends to her charming bedroom which has a sloped ceiling, something Cally had to get creative with. She found our Lexington ottoman bed to be a good fit. "The Lexington bed for sure was the perfect choice for it, having the headboard that fits just below where the sloped ceiling started yet giving us lots of room for storage," she says.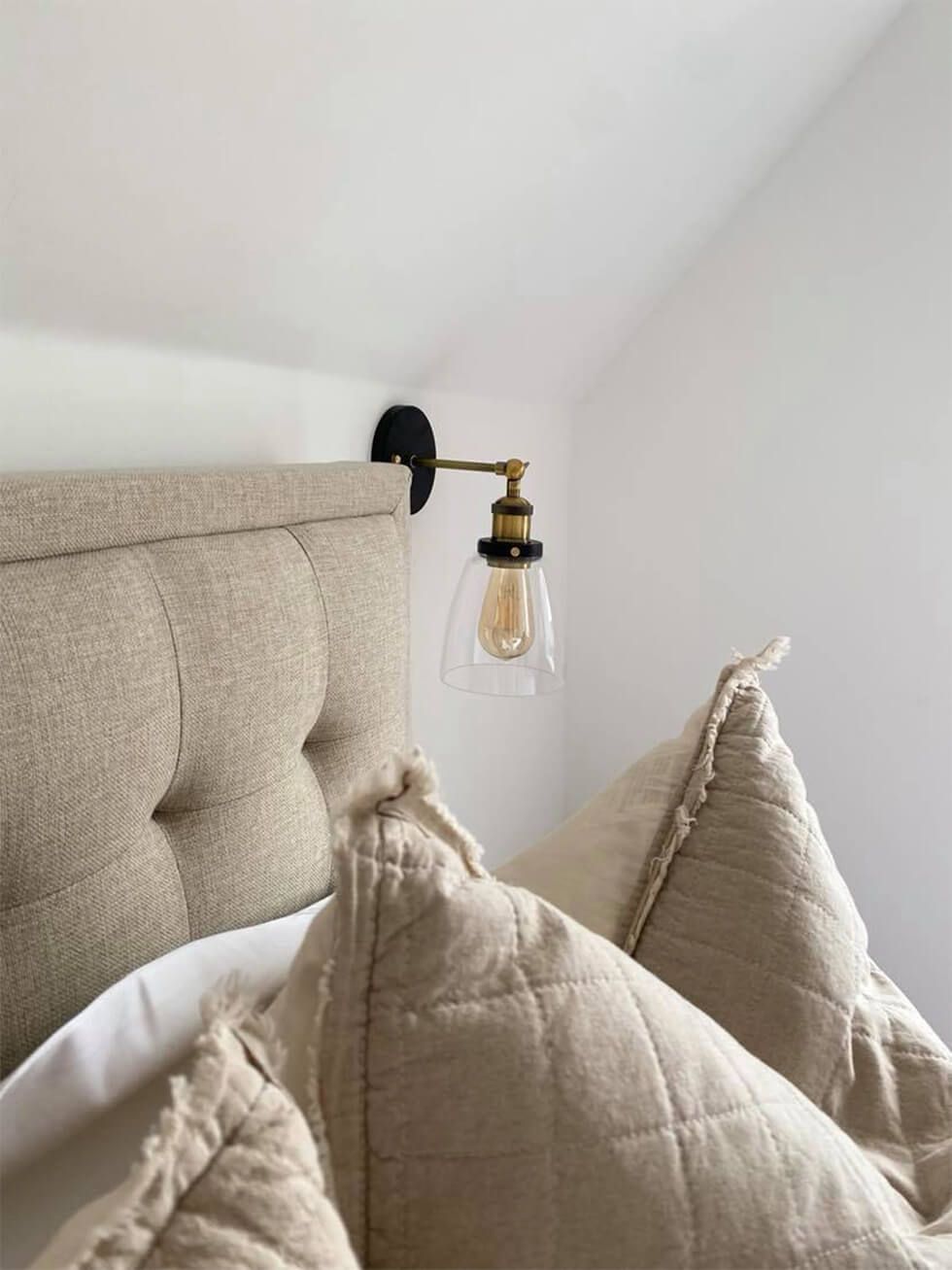 For the accessories, Cally went for luxe textures like linens, fresh greenery and lighting in a metallic finish. "I can always switch up the style of the room in the future by having different accessories on and around the bed, such as bedside lights and tables," explains Cally.
Styling a shared home office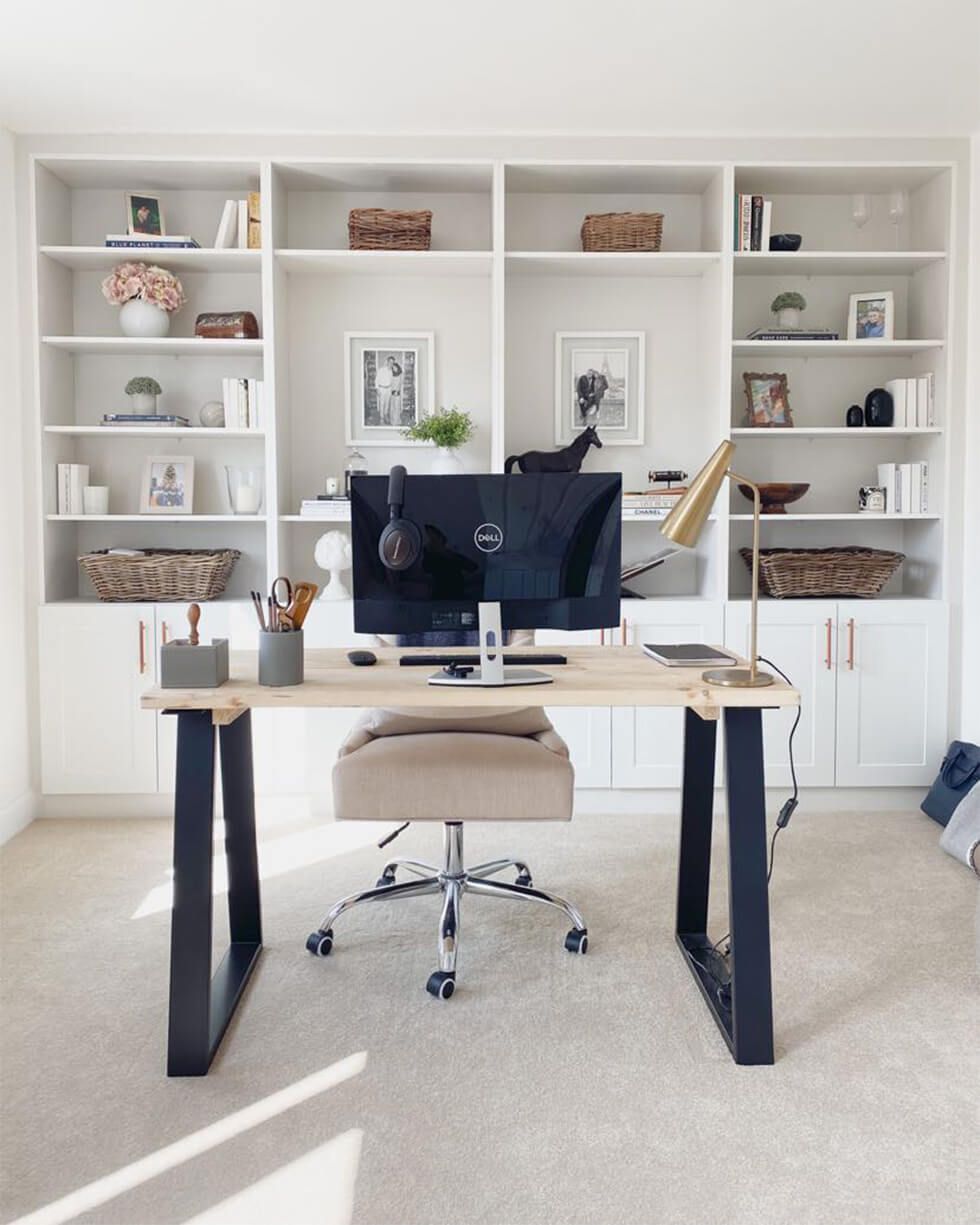 In the shared home office, Cally designed it to suit both her and her husband's tastes. She started by looking for furniture that is both functional and stylish. "It took me so long to source a nice looking yet comfy and practical chair. I picked an upholstered chair in light beige that accentuated the modern country vibe," she says.
A standout feature in the room is the built-in bookshelves. When asked about the custom cabinetry, Cally says, "I have to admit, it is more for style than storage! But we do have four very spacious cupboards below the shelves where we store our printer, stationery and documents."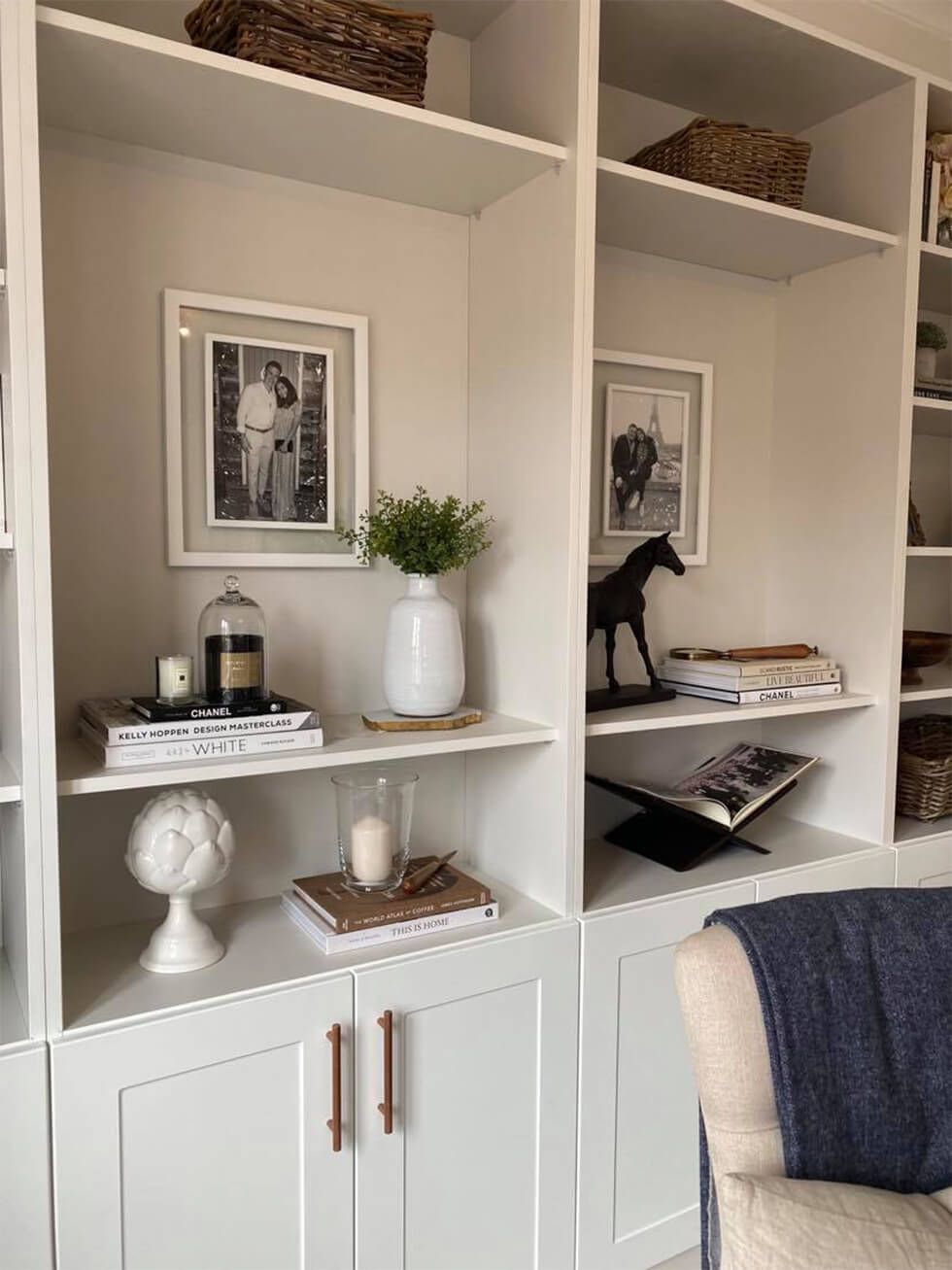 Cally tastefully curates her built-ins with accessories like vases and candles that match the theme of her home. "I also mixed a lot of coffee table books with vintage books I bought from local antique shops. Books are also a great way to add height to another piece of décor, creating layers within the built-ins."
Entertaining in an open plan kitchen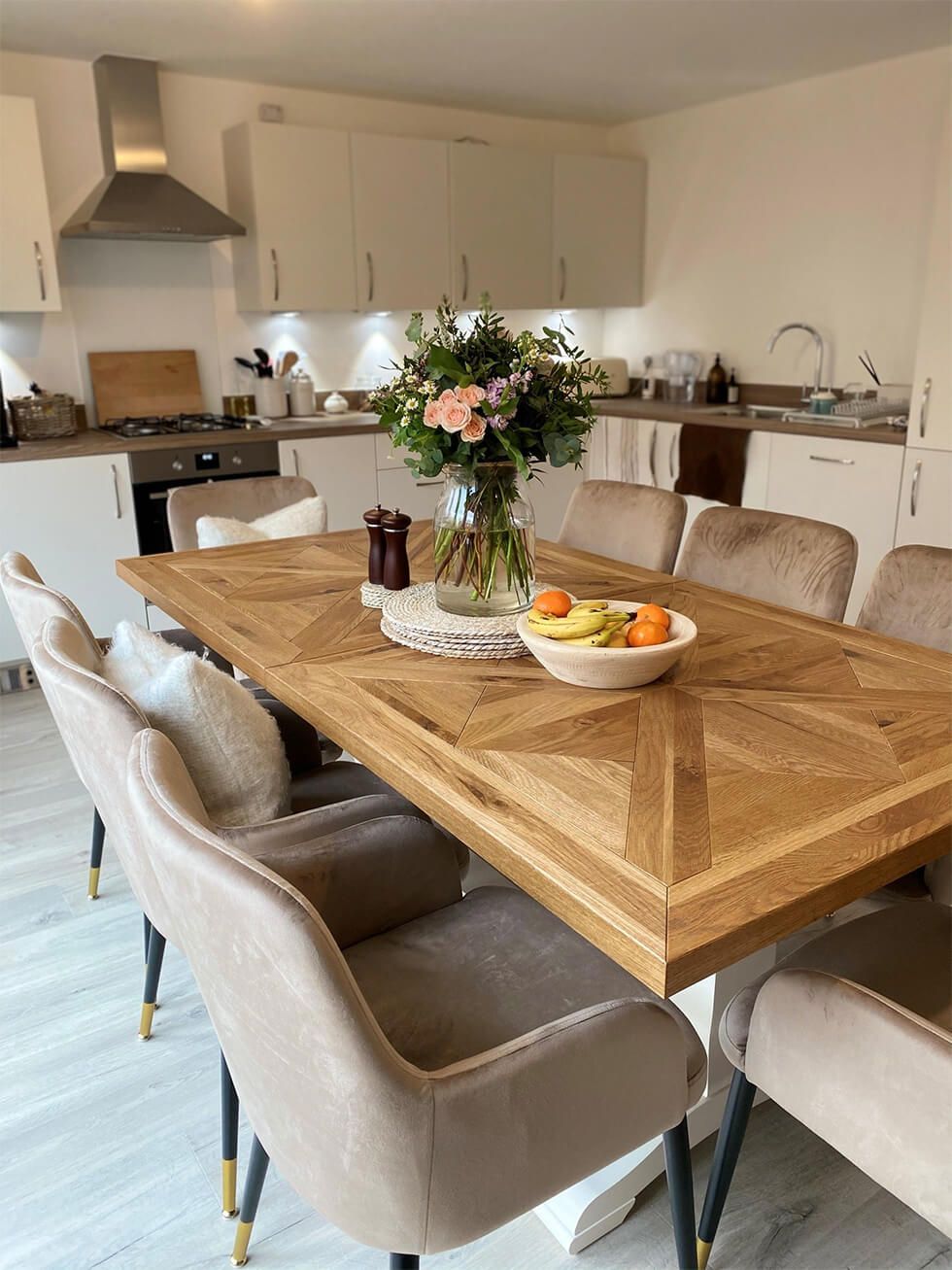 "Oh, we love entertaining. It was the reason we fell in love with the house because of the open plan kitchen," exclaims Cally when talking about her spacious kitchen and dining area. It features a large geometric wooden table and velvet dining chairs for guests to dine and mingle comfortably.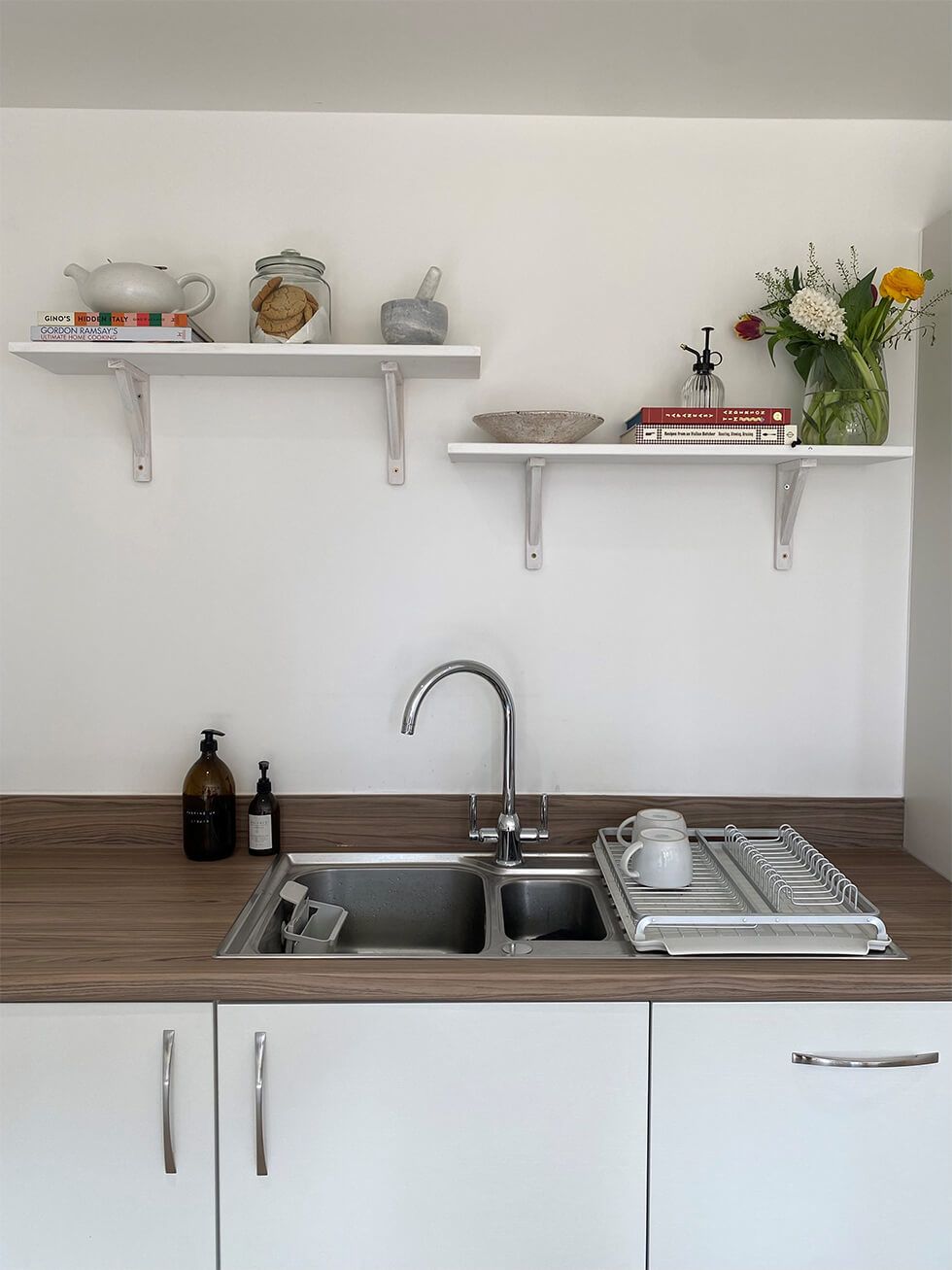 For the kitchen, Cally likes it clean and minimal. She keeps most of her utensils stored away for an airy, uncluttered look. "We only leave the essentials on the kitchen counter, such as the coffee machine, utensils and kettle. We then added character by having wicker bread baskets and shelves on the wall, allowing me to show off my cookbooks and kitchen accessories."
Elevating the walls with wood panelling
To add texture and interest to her neutral walls, Cally installed elegant wood panelling in the main spaces of her home. "Wall panelling is my favourite thing in a house. They are so impactful and make the house so much more cosy and luxurious!"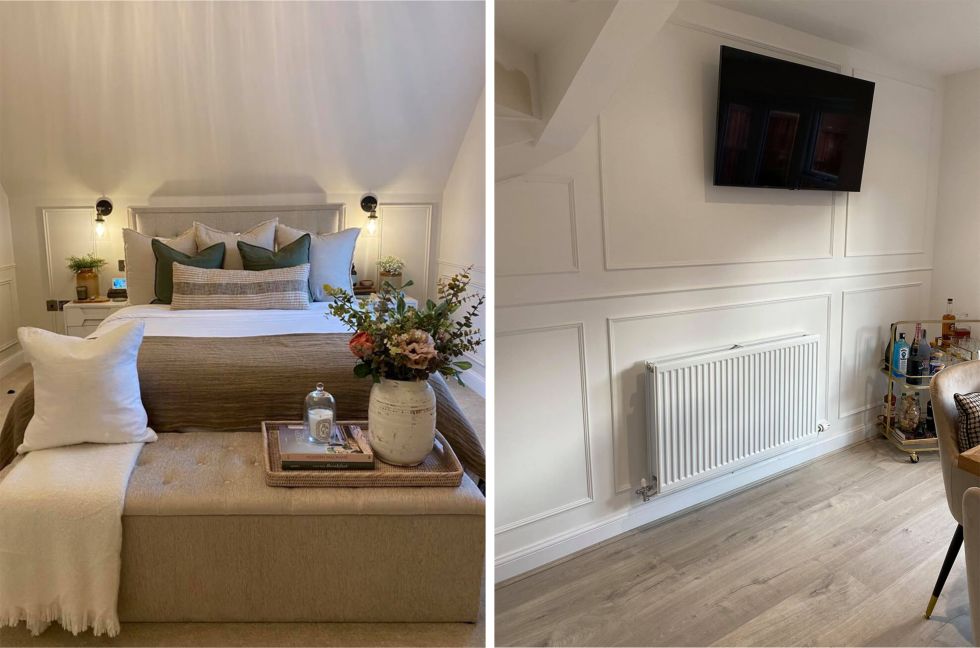 Cally's tip is to research the types of panelling available to best suit your room. "We have Georgian panelling in our bedroom and living room that gives the rooms a taller appearance and enhances the architectural features such as our balcony windows and fireplace."
Shop The Look