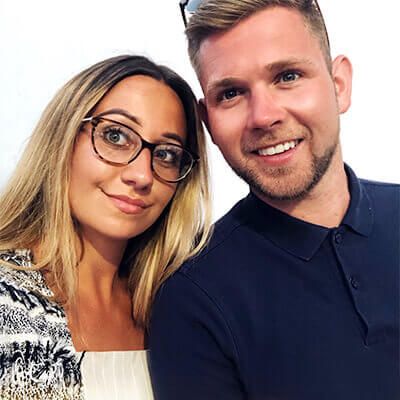 Sally And Dale
@apartmentupnorth
Kitchen Showroom Assistant Manager & Hotel General Manager from Lancaster City Centre
Creating a timeless and cosy living room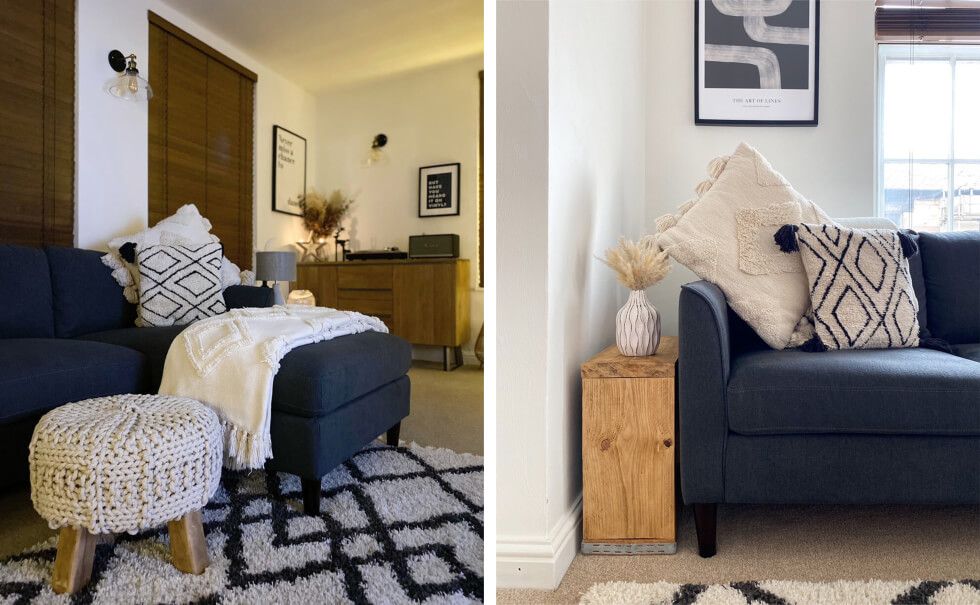 Walking into Sally and Dale's apartment, you instantly get a sense of cosiness through their timeless yet personalised interior style. Their home features a fresh neutral palette, with darker tones of grey and black for a modern touch. In the living room, our Hayward corner sofa in a stylish slate grey anchors the space.
"We love that the Hayward sofa is modern, but has a Scandi vibe to it. The dark grey fits in with our neutral home and adds depth to the living room... plus it's super comfy!" explains Sally.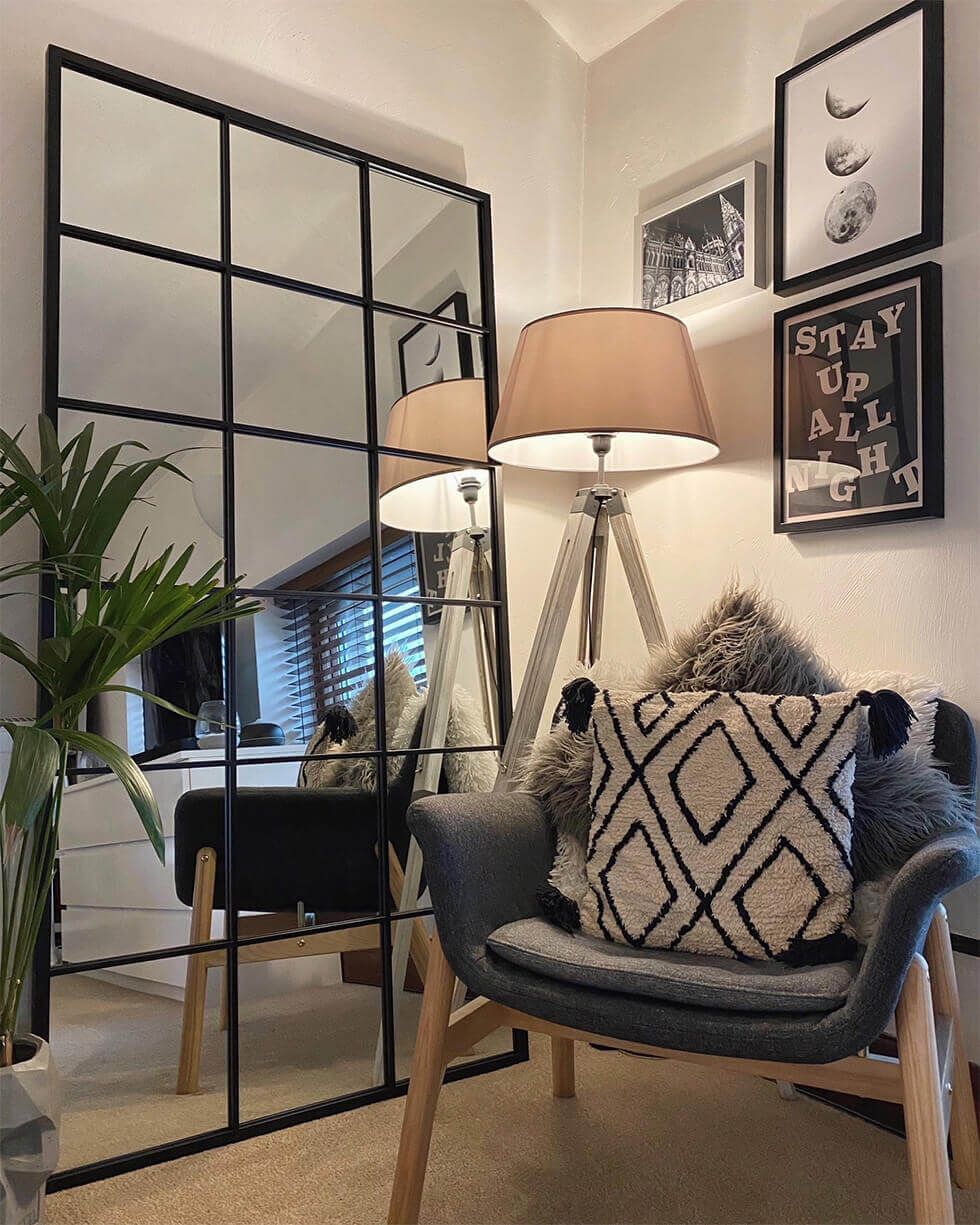 They use plenty of textured accessories like tasselled cushions and shaggy rugs to create a warm and inviting feel. The couple also skilfully mixes stylish floor lamps and modern sconces to create cosy layers of lighting that's amplified by mirrors around the apartment.
Adding personal touches with plants and photos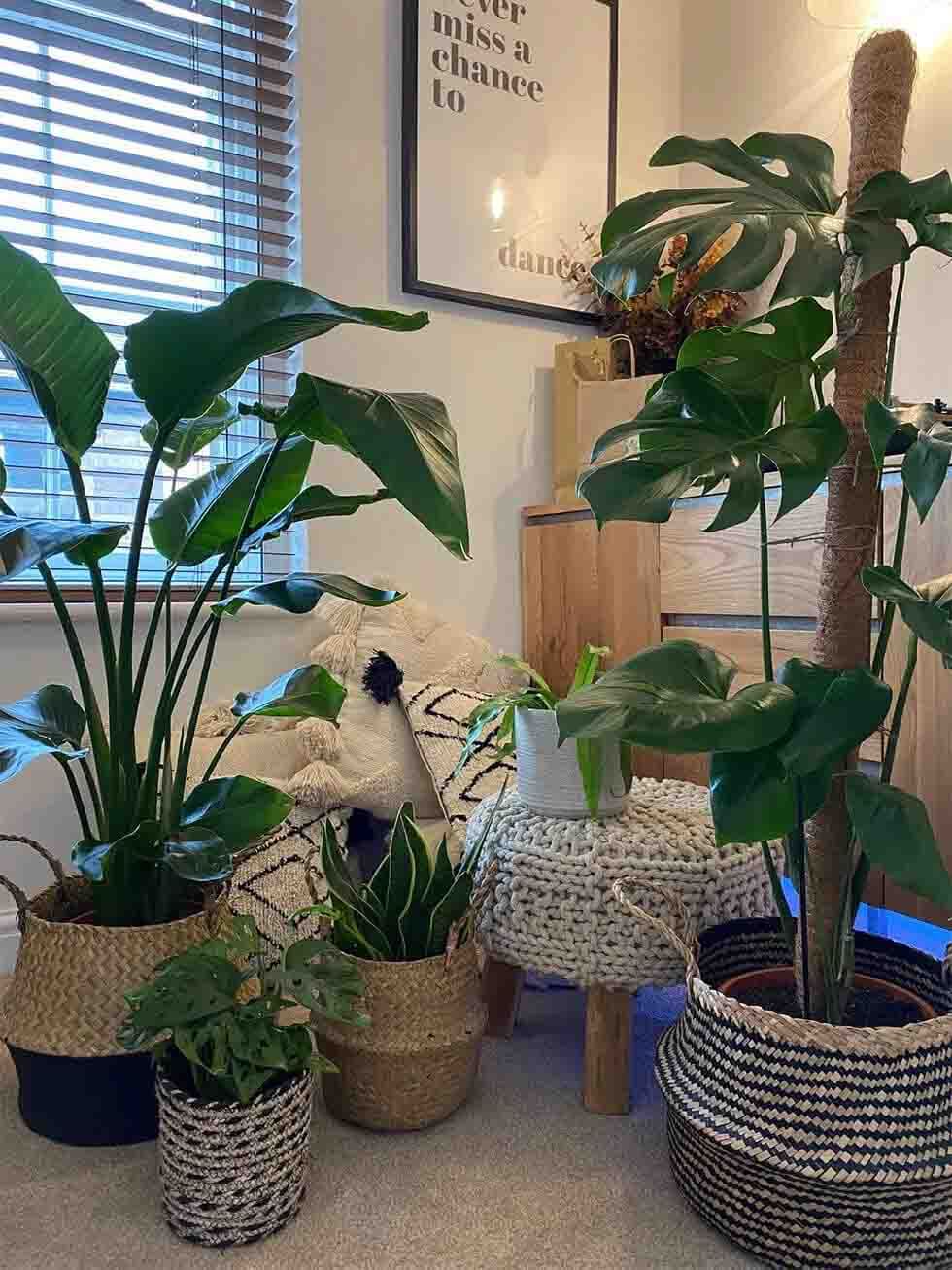 As self-proclaimed 'houseplant addicts', there is no shortage of fresh greenery around the apartment. "It was hard at first to figure out how to add our stamp on the place but our plants definitely help with adding our personality," says Dale.
The plants are housed in pretty woven planters and contemporary ceramic vases of all shapes and sizes. "We basically place our plants wherever we have a gap and find they instantly change up a room without having to spend a lot of money."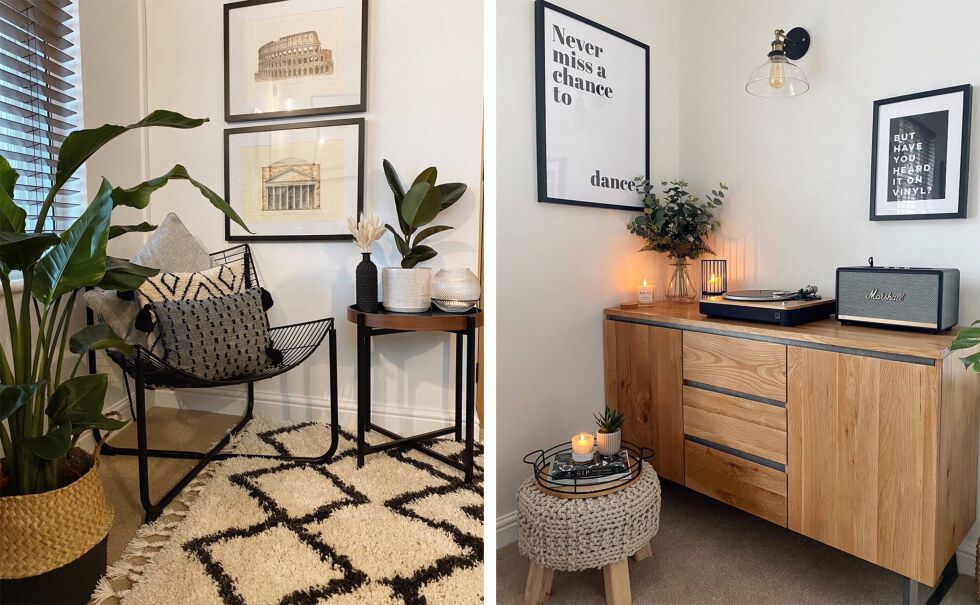 Sally and Dale also fill their home with framed quotes and photos which show off their love for music and travel. "We especially love our Wigan Casino prints, as these have been passed down from my dad and Dale's mum. These definitely mean the most to us," Sally says.
Styling a bar cart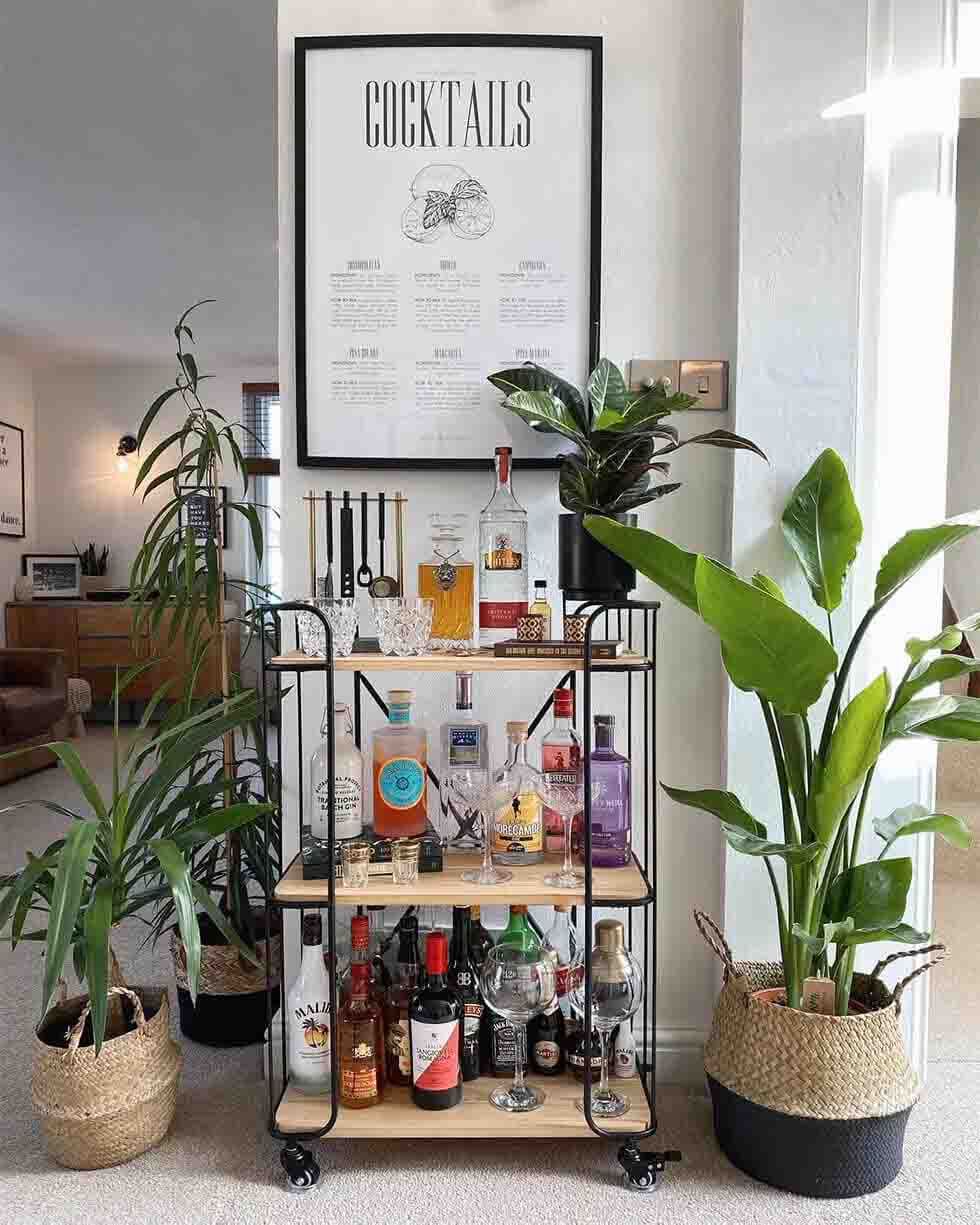 As a couple who loves to entertain, their beautifully curated bar cart is a popular talking point among their guests. Besides a variety of spirits, the cart is equipped with essential bar accessories like glasses, spoons and cocktail shakers. "A must-have accessory is a decanter for whisky and brandy. Ours are vintage and they are beautiful!" exclaims Sally.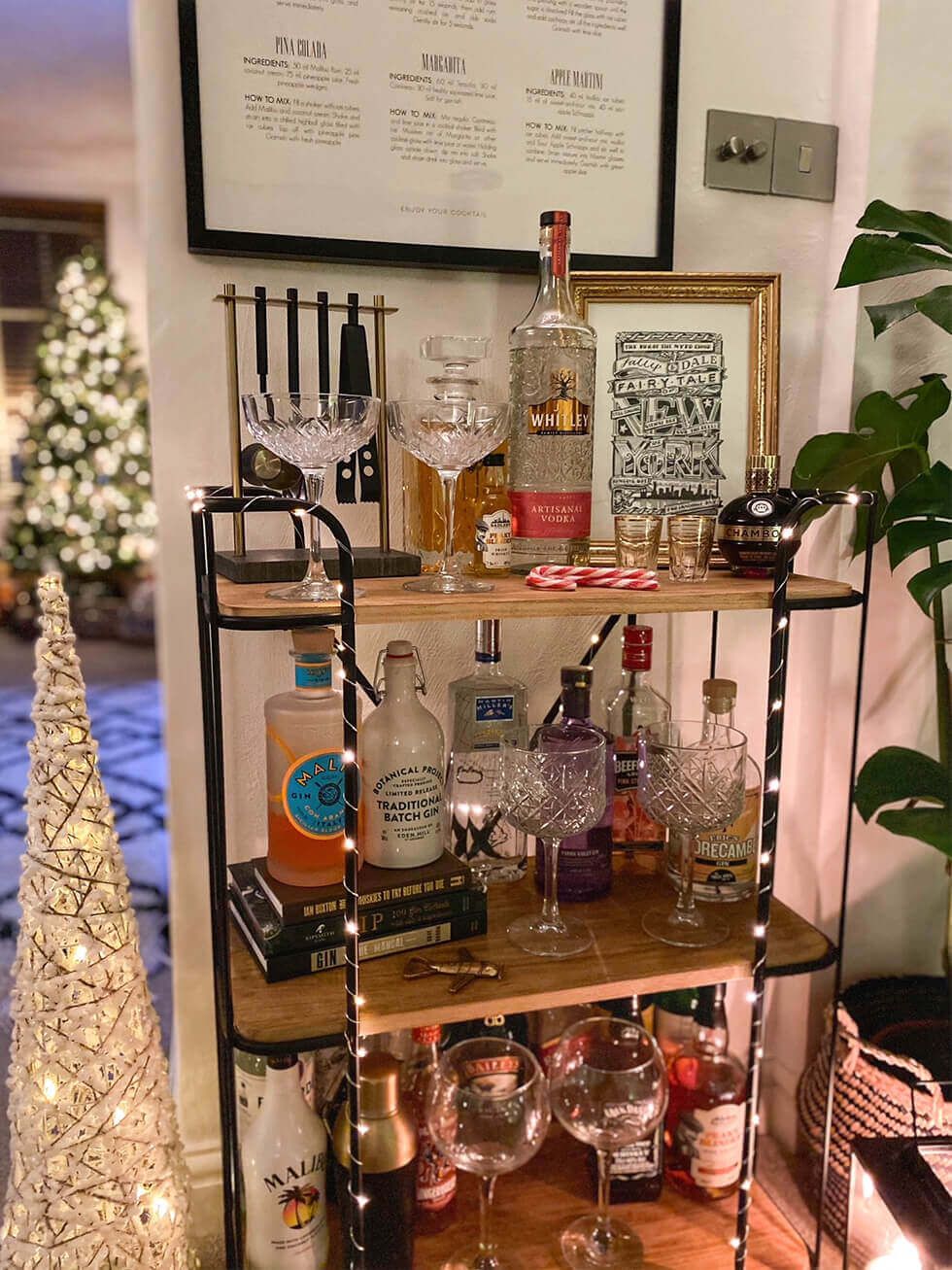 For the holiday season, Sally and Dale deck their apartment and the bar cart with Christmas decorations. They even arrange their own festive bouquets. "We love making our own wreaths and foliage displays using dried eucalyptus and pampas grass to keep it in touch with our interior style, with lots of pretty lights too."
Getting creative with their DIYs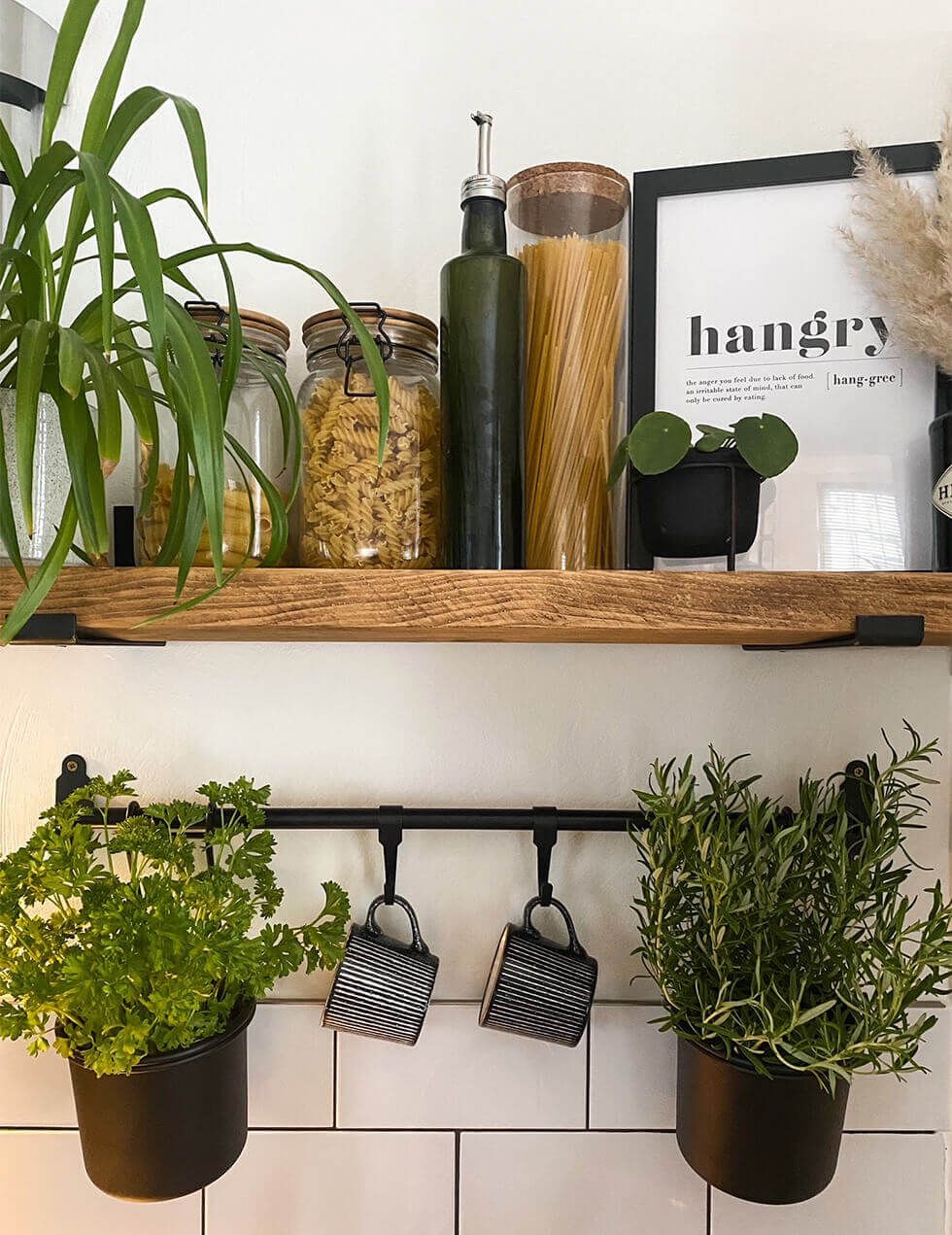 Sally and Dale love doing DIY projects together. One of their latest is a scaffold board shelf in the kitchen. "They weren't the easiest to do, 10 splinters later! But I love the industrial vibe they bring to our home," says Sally, who decorated the shelf with fresh plants and herbs.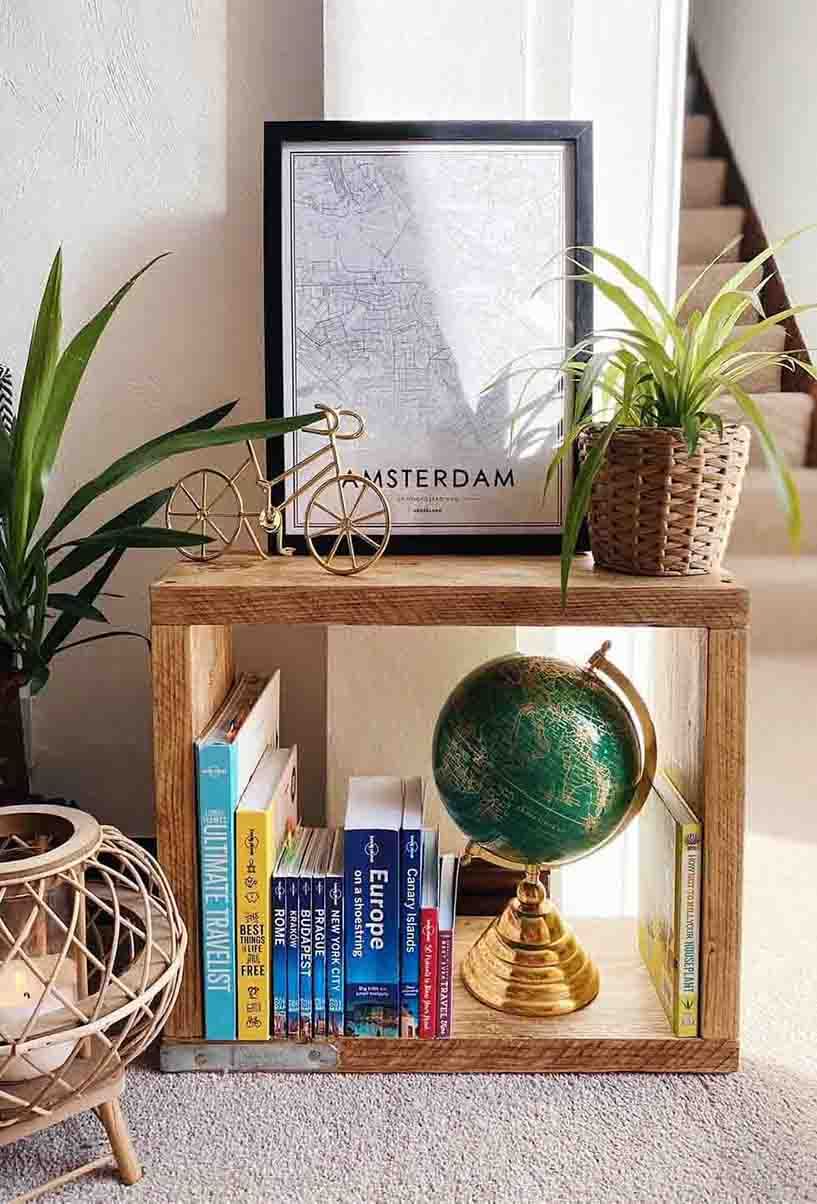 "We've also made side tables with our leftover scaffold boards and treated them with beeswax," says Dale, who is not about wasting leftover materials. One of the side tables doubles as storage for their ever-growing collection of travel books, beautifully styled with a gold and green globe.
Shop The Look