The definitive mattress buying guide
Allow us to take the stress and confusion away from buying a new mattress.
Buying the right mattress for you can be a challenging task. We hope that you'll be able to use this guide to help. For clarification on any of the terms, see our mattress glossary. For the rest of it, read on!
Five key questions
Some things to keep in mind as you go through this process.
1. Who will be using the mattress?
The first thing to consider when buying a new bed or mattress is who will be sleeping on it. People have different needs, depending on their age, size and health conditions. For instance, a child is light so they will need a soft mattress, while a middle-aged man with a bad back might need something much firmer and more specialised.
2. How often will it be used?
The mattress you use every day will get a lot of wear and tear and you should invest in one that will be with you for the long run.
On the other hand, a mattress in a spare room will probably not get a huge amount of use so it isn't as important. It's best to put more of your budget into your own mattress and make savings on the spare one.
Expert tip
Most people prefer a medium or medium firm mattress so this is a good option for a guest room. Memory foam can be a bit like Marmite – love it or hate it! So if you haven't already experienced it, it might be safer to avoid. (Although Furniture And Choice does offer free returns.)
3. What size mattress do you need?
Size matters. Well, let us qualify that. When it comes to beds and mattresses, size often matters.
As you might guess, a larger sleeping surface is best, and studies show that couples sleep better in larger beds. That being said, we don't all have the luxury of space, and you have to carefully consider the space you're working with.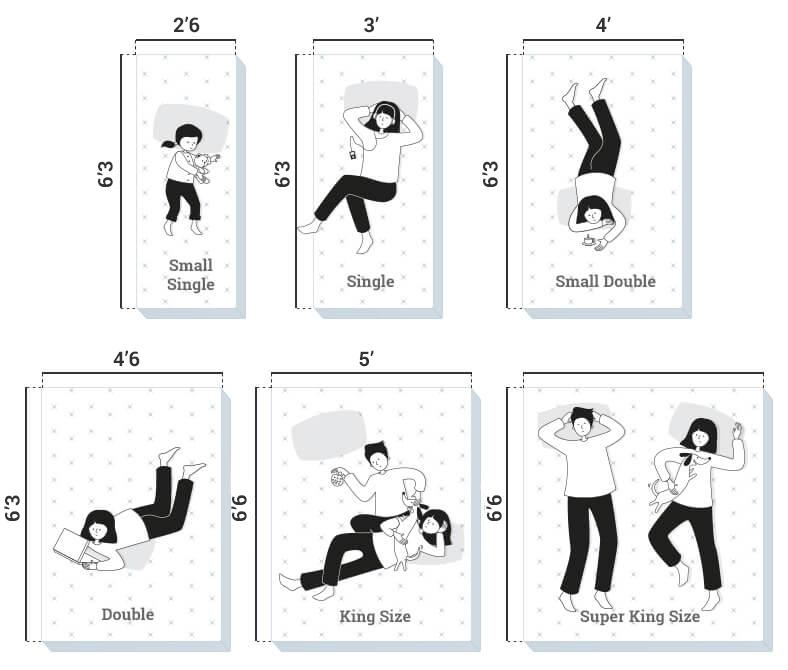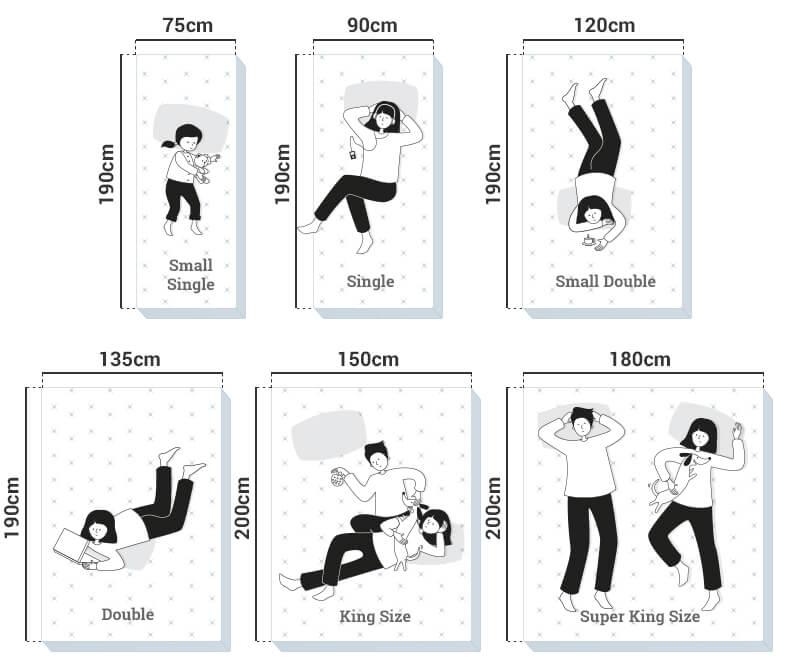 4. Do you suffer aches and pains in your back/hips/shoulders?
If the answer to that is yes, you might have been told that you need a very firm mattress. That's actually a common misconception. The truth is that too firm a mattress will leave your spine misaligned and lead to aches and pains, especially on your hips and shoulders if you're a side sleeper.
5. How much do you want to spend?
In life, you get what you pay for; mattresses are no different. Considering you'll be spending a third of your life sleeping, it's worth your investment. Especially since sleep affects so many different facets of your physical, mental and emotional health.
That doesn't mean you need to spend a small fortune on a good night's sleep though - it all comes down to finding the right mattress for you and technology has made that a lot more affordable these days.
Do I need a new mattress?
Research shows sleeping on an uncomfortable bed can cheat you of up to one hour's sleep a night. However, the deterioration may be so gradual and subtle that you might not make the connection between an uncomfortable mattress and poor sleep quality. Here are four signs you want to look out for:
If you're not waking up feeling well-rested and fresh in the morning, you might need a new mattress.
If you've had your mattress for more than 10 years, you might need a new mattress.
If you notice that you're getting better sleep in beds that aren't your own (in hotels, for instance), you might need a new mattress.
If your mattress is showing signs of wear like lumps and sagging, then yes. You need a new mattress.
The mattress that was right for you years ago may no longer be right for you now. Lots of factors can affect the lifespan of a mattress, i.e. how frequently it's used, have the people sleeping on it gained a few pounds (or stones), ageing, the change from solo sleeping to couple sleeping, and so on. Many of these can accelerate the need for a new bed.
How to choose a mattress
When it comes to selecting a mattress, it's a matter of making a very personal choice from a very wide range of options. One person's luxury is another person's backache in the pipeline.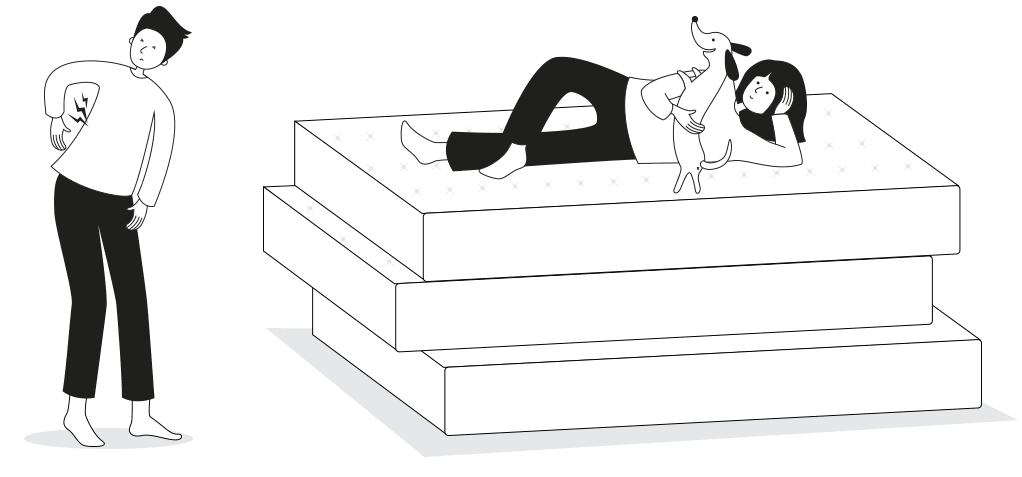 For something you are going to sleep on for several hours almost every day for the next 7 to 10 years, durability and quality is crucial. The amount of choices in the market might be bewildering, but the upside is that while generally speaking, higher prices correspond to higher quality, having so many options means that there's sure to be something out there that's right for your body and budget.
The trick now is in finding it, and it all begins with understanding all the terms involved.
Spring systems
Although there are foam only mattresses (which we will review later), most mattresses utilise some form of spring system. The majority of mattresses in the UK, have spring interiors to provide core support. Your choice of spring construction is often related to your individual requirements. For example, heavier people tend to go for the thicker springs.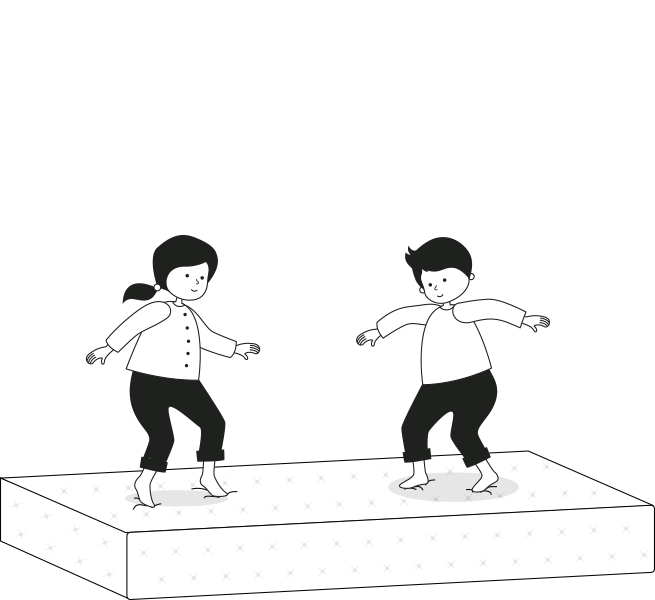 The gauge of the wire can be anything from 12, which is the thickest and firmest, to 18, the thinnest and most compressible. So how thick the springs are, the number of coils, and the height of each spring, alters the tension, feel and weight distribution properties of each mattress.
Spring interior mattresses can be zoned across the middle to give extra support for the heavier parts of the body like the hips and shoulders; or half and half to provide different tensions on each side of the bed; or even round the perimeter to provide increased rigidity.
There are 3 types of spring system:
1. Open Coil or Bonnell Springs

Springs are arranged in rows and connected to each other top and bottom by helical wire (think a three dimensional spiral) along with an outer rod strengthening the perimeter.

Numbers vary but there are usually 325 coils in a King size (5ft/150 cm) mattress. Tensions vary and start from a very firm 12 gauge.
Prices tend to be budget but can increase with better fillings. Open coil has been the mainstay of mattress production for a long time. The main advantage is price, but continuous coil or pocket springs bring extra benefits.
2. Continuous Spring

As the name suggests, the continuous spring unit is made from one single length of wire knitted or woven into a series of interwoven springs which run up and down the length of the mattress and are linked vertically rather than horizontally.

Gauges of wire used tend to be softer and the size of each coil is smaller than traditional open coil., This provides a higher spring count and a more responsive feel.
Suppliers have developed their own versions of this technique such as The Silentnight Miracoil and the Sealy Posturepedic and have developed comfort levels approaching that achieved by pocket spring systems but at a generally lower price than pocket springs. Other comfort and support levels have developed out of these exclusive systems so it is important to study each product to get the feel you need.
Advantages of Sealy Posturepedic
Supports the body throughout the night, following the sleeper's subtle twists and turns and changes of posture.
Edge-to-edge support is a steel rod running around the perimeter which the outer springs are attached to. This means every square inch of spring gives maximum support and comfort and you do not roll off the edge, thereby increasing the usable sleeping surface.
Advantages of Miracoil (Silentnight)
Zoned support
Pressure relief
More sleeping space
Less partner disturbance
3. Pocket Springs

Whilst there are some very good open coil and continuous spring mattresses that are good value for money, there has been a large trend to move towards the pocket spring system. This is hardly surprising as the flexibility and benefits of this system give more versatility and options than the other simpler systems, albeit at a higher price.
The pocket spring system comprises small, softer springs that work independently from each other, with better quality springs enclosed in their own fabric nested pockets to reinforce their individuality.
The greater the number of pockets the better the support. This number of pockets represents spring density. An 800 pocket mattress has 800 springs in the King size, and less in the double, more in the Super King and so on, but its density remains the same.
The key advantages of pocket springs:
So despite being more expensive such are the benefits of pocket spring that over 60% of mattresses sold are from that technology. Also increasing are the number of foam encapsulated mattresses where the springs are supported in a foam case again giving extra support particularly at the edges but again usually at a higher price.
Expert tip
Pocket sprung mattresses tend to feel slightly softer than open coil mattresses
Types of fillings
Moving on from the spring system, the other biggest influence of your comfort will be the type of foam and fillings your mattress is made of.
Interior Sprung Mattresses use a large variety of fillings to create different properties and comfort options (which also influence price). Fillings are chosen for their resilience, durability, flexibility and body moisture absorbing properties. In budget mattresses, fillings usually come in compact pads. In better quality models, layers of loose fillings in greater volume are used to give more flexible pressure relief.
Some examples are: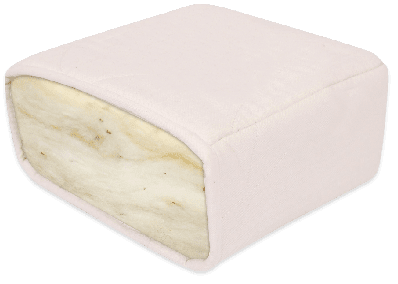 Cotton
Often used near the surface for its soft feel, its ability to breathe, and excellent moisture absorbing properties.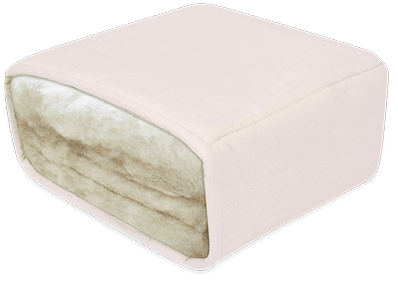 Wool
A naturally resilient fibre with good fire retarding properties. Also luxurious and very breathable.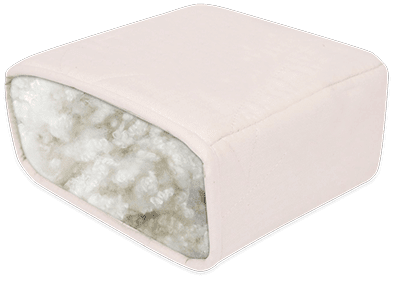 Polyester
Man-made fibre, it's a cheaper filling but with good recovery properties.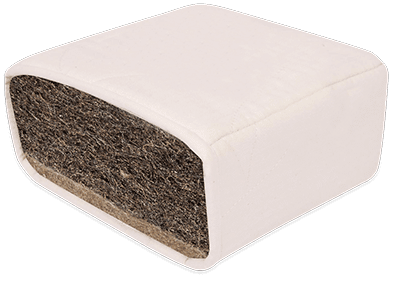 Hair
Hair is a highly resilient fibre with natural bounce. It's often described as nature's spring, so if you like a bouncy bed, this may be right for you.
Other materials include silk, cashmere, and mohair. They are used mainly to give a luxury feel and to give additional insulation properties.
Foam and comfort layers
Having covered spring systems and fillings, now for what will be one of the biggest influences on the feel of the bed: the type of foam used.
Certain mattresses (including very expensive products) are marketed as foam only. Although these generally are not as resilient as mattresses with springs, they do have their own individual feel. The other key advantages are: lighter weight, lower price and a roll up feature which makes them more portable.
Expert tip
An all foam mattress won't be memory or latex foam throughout, but high resilience/reflex foam with a layer of latex or memory foam on top.
There are four main types of foam: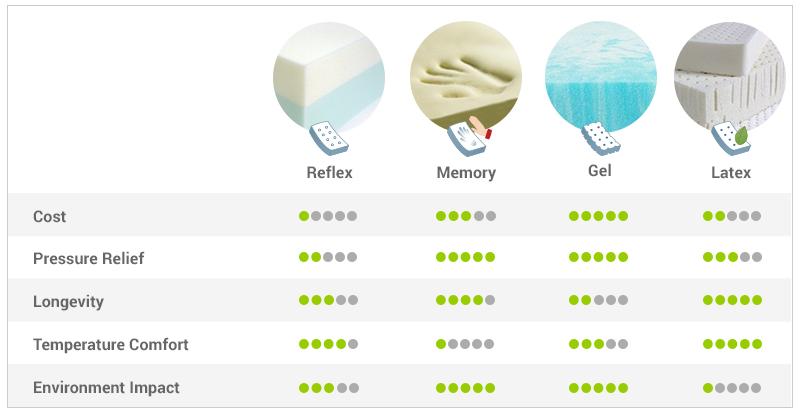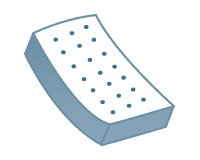 Standard Reflex Foam
Reflex is a support foam used for support or bulking up mattress upholstery layers. Most foam mattresses either use foam exclusively or are made from layers of different foam densities combined with springs.
By varying their density and depth, it is possible to achieve different levels of support and comfort. Foam only versions are particularly suitable for use with slatted bases and adjustable beds. Foam only mattresses can be combined with other types of foam such as memory foam.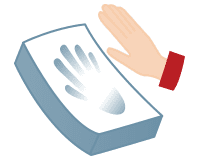 Memory Foam (Visco-Elastic)
The history of memory foam is spectacular and starts in the 1970s when NASA produced a foam for use in their space programme. However, domestic users did not gain advantage of this product until the 1990s. This evolved from the medical world when they noticed that it reacted well to temperature and also worked well under pressure. As more doctors began to appreciate the benefits for their patients such as bed sore prevention and soothing warmth for chronic pain, this cascaded down to the normal consumer.
What is memory foam?
Memory foam is made out of polyurethane, a man-made polymer which softens with heat. Whilst normal foam recovers its shape quickly from different levels of force, memory foam has its own levels of viscosity and elasticity. Its ability to recover from pressure is measured in seconds and it does not have the property of absorbing the energy of compression and returning it with a springy feeling. Its greatest asset is the ability to distribute and relieve pressure.
The moulding quality provides a stable cradle which minimises partners rolling together, as do some of the other spring systems.
So why choose memory foam?
Soft to the touch and to feel.
Responds and readily moulds itself to the contours of the body, and to individual shape and pressure.
Has good pressure relieving properties and provides support for the whole body.
Warm feel creates that cosy feel so important for a good night's sleep.
Available in a variety of qualities, densities and depths. This is reflected in the price. The greater the depth and density, the more noticeable the effect of the memory foam will be. Most mid-market mattresses will have 23 to 25 millimetres of memory foam which is adequate but for a more noticeable effect a deeper layer of memory foam is better. However once you pass 7 to 10 cm, the extra benefit is small. In terms of density 5 pounds per cubic foot is considered very high quality 3 pounds per cubic foot less so.
However, despite the numerous advantages of memory foam, it is not for everyone.
Despite superb pressure relief, the sensitivity to heat may result in the product becoming too soft or too hard. It's also not for people who toss and turn a lot.
The issue of temperature doesn't end there. The heat absorption can make it feel hot and uncomfortable. Coolmax covers can help but if you're sensitive to temperature, memory foam may not be for you.
The elderly or disabled may find that its body moulding properties make it harder to move or get out of bed.
Memory foam is made from safe chemicals (all foam contains chemicals for fire retardant purposes) but for those who want a more organic mattress there are other options.
Expert tip
Memory foam mattresses often have a distinctive odour when first unwrapped. You may wish to air the mattress by keeping it in a well ventilated room with no sheets on for 48 hours.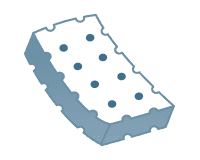 Geltex/Gel Foam
A new filling taking the bed market by storm is gel foam, such as in brands like Geltex.
What is gel foam?
Gel foam is a combination of extremely elastic gel and air permeable foam offering the unique combination of breathability, preventing overheating and giving excellent (some say perfect) pressure relief. Therefore it keeps you cool whilst still preventing pressure points from developing and provides optimal body support with perfect spinal alignment and support.
In addition the mattresses tend to be durable and are being heralded as the new and improved memory foam. Like all new technologies they come at a price and are dearer than memory foam. However prices are coming down as volumes increase and those who have slept on the product recommend it highly.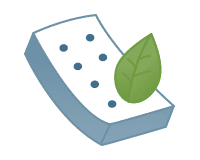 Latex Foam
Another different option to memory foam and gel foam is latex. A key feature is it enables the sleeper to move freely for a healthy sleep and does not need body heat to be activated, making it cooler than memory foam.
What is Latex Foam?
Latex is a natural, premium quality product. In its natural form (there are synthetic alternatives) it is derived from the sap of the rubber tree. It contains thousands of tiny bubbles creating a unique elasticity that adds a natural "bounce" to the mattress and instant pressure relief for your joints.
Advantages of latex foam
Naturally hypoallergenic - ideal for allergy suffers.
Comfortable, long lasting, and with limited roll together.
Healthy and safe with no chemicals in its purest form, for those who like a more organic product with anti-microbial properties.
Natural elasticity, recovering its shape immediately once pressure is removed.
Very good point elasticity, resulting in even distribution of pressure relief for independent support, especially in back support and comfort.
Good for those who struggle to turn over in bed, such as the elderly and disabled.
The only real disadvantages are weight (it tends to be heavier) and price as it is more expensive. However there are now different types of latex. Natural Talalay latex has a softer feel, while the new synthetic latex is heavier and denser but has brought the price down.
Other Foam Types
The above are the main types of foam but there are others.
Polyurthethane (PU) foam is synthetic petroleum based foam with performance and price varying according to density and quality.
Zero Gravity foam is a new type of foam that gives a feeling of weightlessness providing support without pressure. Many see it as a hybrid of latex and memory foam, but as with most new products, while initial reports have been favourable, there's no definitive vote of confidence just yet. It also comes at a price premium.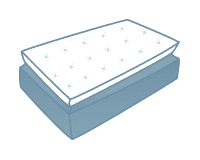 Pillow Top
Some mattresses have what is called a pillow or cushion top added onto the top of the mattress. These give an extra luxurious feel and an impression of greater mattress depth. They are made of fabric and sometimes have small springs.
They give an impression of additional comfort which is very desirable. These come at a slightly higher price. The mattress cannot be turned over but can be rotated.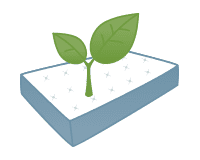 Natural
No mattress can be 100% natural due to fire regulations, but they can have more natural, organic covers. For people who have aversions to certain chemical smells or prefer having less chemicals used in their household, natural covers are a good option.
Mattress finish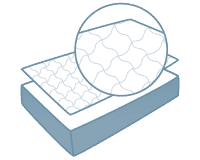 Quilting or Tufting?
Most mattresses are finished by either quilting or tufting.
Quilting is a decorative effect attaching the outer fabric to the surface fillings. These mattresses tend to have a smoother, flatter surface. Foam topped mattresses are often quilted as tufting would distort the shape of the foam.
On the other hand, tufting is where tapes are passed right through the mattress at regular intervals and secured each side by tags or washers, thus preventing loose fillings from being dislodged. This is either done by hand or by machine, with hand tufted mattresses holding their shape slightly better over time.
The choice is entirely yours to make, but tufted mattresses have a firmer feel, while quilted mattresses are softer.
Expert tip
Tufted mattresses can have a slightly firmer feel while quilted mattresses may feel softer.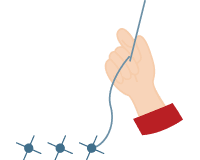 Side stitching
The process of side stitching anchors the edges of the internal spring unit with stitches to the ticking on the sides of the mattress. This traditional skill and time-consuming process improves not only appearance, but mattress edge support. It also extends the sleeping area to the very edge of the mattress.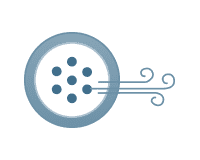 Vents
Some mattresses feature air vents which allow fresh air to circulate within the mattress, keeping you cool and expelling stale odours. It's a similar concept to having air vents in your home.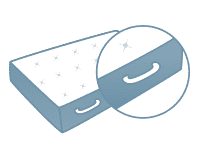 Handles
If you need to take your mattress up a tricky staircase, choosing a mattress with handles could make life much easier. However, they are not supposed to be used multiple times to flip your mattress and could tear. They are actually designed to manoeuvre the mattress a little at a time into the correct position on the base. If you find it difficult to flip a mattress without handles we would recommend opting for a one-sided mattress that does not need to be turned.
Ticking (Cover)
The outside of a mattress is a fabric known as ticking. It's usually done in neutral colours, as it is covered 99% of the time by bedclothes anyway.
However, it is not just there for aesthetic reasons. It also needs to be tough and tear resistant. Better quality fabrics such as high quality viscose or cotton yarns are woven or knitted and cheaper products in polyester and so on are often printed. At the bottom end of the market are stitch bonded fabrics and cheaper knits which do not feel as good, or wear as well.
Look out for ticking with special qualities including being anti-dustmite, anti-allergy, anti-bacterial, anti-microbial, anti-static, breathable, water and stain resistant, naturally fire retardant, and so on.
As the closest point of contact between the body and the mattress, ticking should ideally be made from a breathable material. To prevent overheating on a memory foam mattress look for a Coolmax© cover. Some mattresses have organic cotton ticking for a more eco-friendly approach.
One of the latest innovations is tickings that offer effective thermal regulation through moisture wicking and evaporation technology. Fabrics that move perspiration away from the body and through the fabric weave where it can evaporate quickly (such as we see in our sports wear) allow the sleepers to feel cooler and more comfortable. This is especially useful for those with medical conditions that stimulate sweating.
Types of ticking: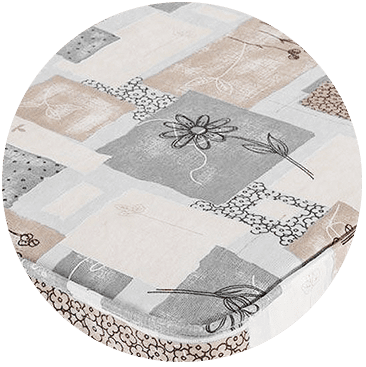 Stitchbond
Stitchbond is a non-woven fabric usually made from polyester. It is a very durable fabric and is often used on children's mattresses as patterns can be printed on it, or on budget mattresses due to it's low cost.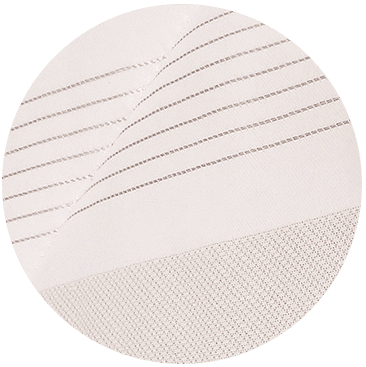 Damask
Damask is one of the most common types of mattress ticking, it is a woven fabric which can be made from a variety of different materials. A damask ticking would be a more comfortable and breathable surface to sleep on than stitchbond.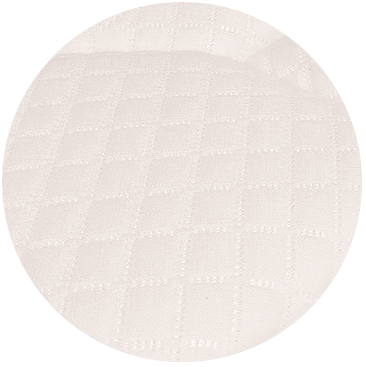 Microquilt/Knit
Microquilting is a method of attaching a knitted ticking to the upper fillings of the mattress. This creates a flat surface and is typically the type of cover you would get on a foam topped mattress.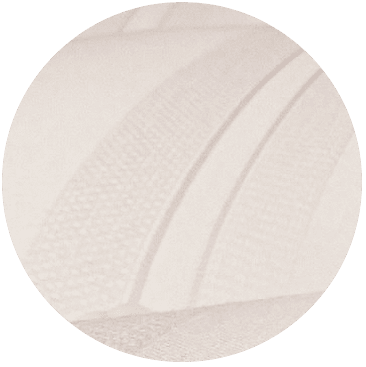 Pique
Pique is simply a weaving style used with cotton to produce a mattress ticking with a soft, breathable finish.
Mattress firmness
Firm, medium or soft - which is the one for you? It's a subjective, tricky question and the answer that you might think is right for you may not be the case. Here are some pointers:
If you are slim a softer feel mattress might be beneficial. Especially latex or memory foam, depending on your preference.
Aching joints may also benefit from a softer mattress, as they are often helped by the moulding of memory foam.
But if you have a back problem, look for something a little more supportive. Perhaps the time might even be right for a specialty mattress. The trick is going for comfort but with support.
If you're heavier, a firmer option may be the right one, but bear in mind that if you're sharing the bed with someone lighter, your perceptions of what is firm, medium or soft may be very different.
When you're testing the mattresses out, remember that a mattress is often firmer when it is new. So if you like something and take it home but find that it's stiffer than you'd like, give it more time - your new bed should feel the same way soon.
Another note on testing, a good rule of thumb might be this: to gauge the right tension, lie on the mattress and push your hand under the small of your back. If there is a large gap, the mattress is too firm, no gap at all, then it's too soft. If your hand can just pass through, then it is just right.

The Right Firmness
Excellent body support
Natural spinal alignment
Optimal pressure distribution
Good blood circulation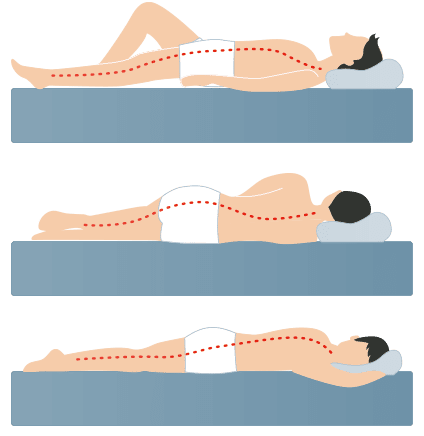 Too Firm
Distorts your back
Pressure concentrated on two areas: shoulders and pelvic area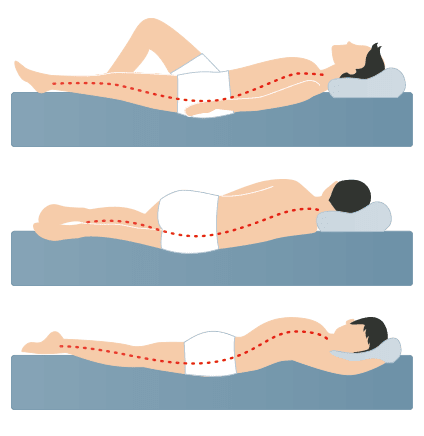 Too Soft
Sagging
No proper back support
Causes back pain
Backcare
One of the main reasons for changing a bed is a bad back. While no mattress can offer a cure-all for a bad back, they can certainly both ease and prevent them getting worse.
Often somebody will say "I have a bad back, I want a really hard mattress", seeking out the hardest mattress in town. That might seem intuitively correct, but for a back problem the mattress needs to be supportive and - importantly - comfortable. An orthopaedic mattress is designed to benefit the whole body and provide a comfortable night's sleep. The owner should wake refreshed with no aches and pains.
A backcare mattress tends to be made from the firmest 12.5 gauge springs which are the most durable and won't sag with use. Memory foam also plays a role here in providing spinal support.
There are lots of back care mattresses on the market, and remember the key point here is to seek out a mattress that is comfortable but supportive.
Expert tip
It's a common misconception that a firmer mattress offers more support. In fact, the mattress needs to have a certain amount of "give" in order to fully support your body and distribute your weight evenly to avoid uncomfortable pressure points.
Mattress FAQs
Which mattress is best for side sleepers?
This position is the best sleeping position for your back, providing your mattress is supportive. Pocket sprung mattresses are usually the best option for side-sleepers as they offer a more flexible sleep surface. A medium mattress (or soft if you weigh less than 10st) is best for side-sleepers as your hips and shoulders need to be able to sink into it. Deep comfort layers, especially those made of foam help to prevent sore hips or shoulders which can be a side effect of side sleeping.
Which mattress is best for back sleepers?
This is the worst sleeping position for your back and can cause aches and pains. Using no pillow or a very shallow one may be beneficial. A firmer mattress will help to prevent your spine from curving.
Expert tip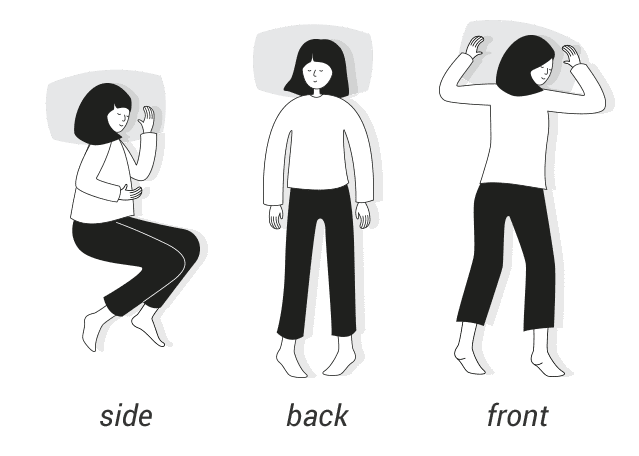 If you sleep on your front a better option than choosing a mattress for this sleeping position is to try to change it.
Which mattress is best for children?
Children don't weigh enough to sink into a firmer mattress so they will find a softer one much more comfortable.
Which mattress is best for a bad back?
Investing in the right mattress can ease aches and pains and relieve back problems. The firmest mattress is not necessarily the best option but an orthopaedic mattress with a high number of pocket springs or a good quality memory foam mattress will offer excellent support for your back. If you'd like to know more about orthopaedic mattresses, please call our sales team or refer to our section on back care mattresses.
Which mattress is best for couples? Do you and/or your partner disturb one another at night?
If you and your partner disturb one another in the night there are a number options to prevent this. Memory foam not only helps to prevent tossing and turning, it prevents the other person from feeling the movement. Pocket springs and Miracoil springs are also good at preventing partner disturbance. Edge support and side stitching both increase the sleep surface of a mattress, but there is no substitute for a larger mattress. Most couples will find a king size or above is best for them.
Which mattress is best for allergies, asthma or skin conditions?
Many mattresses are hypoallergenic which can help with asthma and skin conditions. Be wary of harsh chemicals such as the ones used in memory foam as they do give off an odour when first opened that can be uncomfortable to those particularly sensitive to smell. However, it does dissipate after a short amount of time. Natural latex with a cotton cover may be the safest bet.
Is memory foam warmer than other kinds of mattress?
Memory foam uses your natural warmth to mould itself to your body shape, so it can be a little warmer than other types of mattresses. Nowadays many mattresses have a special cooling cover to combat this. Gel or latex options are cooler, and mattresses with vents are often slightly cooler too.
What's the difference between traditional springs (open-coil) and pocket springs?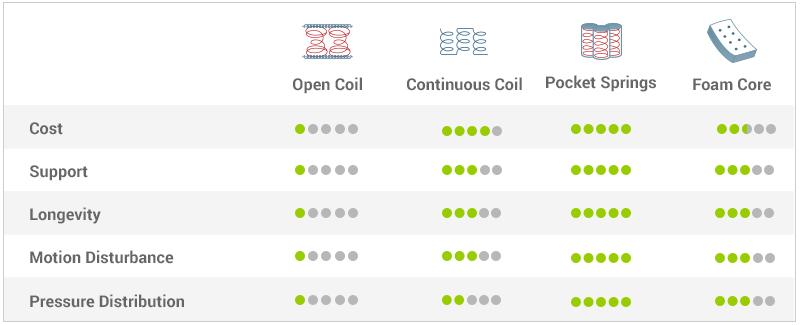 A sprung mattress is a popular and affordable option, consisting of open-coils joined together in rows within the mattress filling. With a pocket sprung mattress, the springs are individually wrapped in cloth "pockets", which are sewn together to create a sleeping surface, allowing each spring to operate individually. The more pocket springs in your mattress, the more support you will get and the longer your mattress will continue to give you this support.
How often should I change my mattress?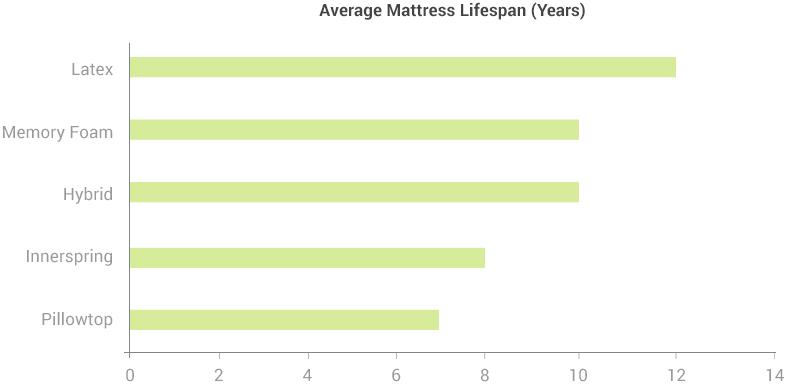 The Sleep Council advises changing your mattress every seven years. By then you'll have spent more than 20,000 hours in bed, losing an average of half a pint of fluid each night and shedding a pound of dead skin cells a year. We wouldn't want to sleep on that – and we don't think you should!
What are your cheapest mattresses?
By sourcing our bedroom furniture direct from the manufacturers, we can offer unbeatable value on mattresses for all budgets. Although standard foam is cheaper than memory foam and open-coil springs are cheaper than pocket springs, it can be a false economy to go for the cheapest option. The best option is to choose the mattress that most suits your needs.
Which is better – a turn or a no-turn mattress?
Most mattresses will need turning as fillings tend to settle over time. Some mattresses, however, have an extra layer of filling at the top and don't need turning. If you find lifting difficult, you may want to consider the no-turn option. They will however still need to be rotated to ensure even wear so handles are always a good option if your mattress is heavy.
Expert tip
Handles are not for lifting or flipping the mattress but for being able to position them squarely onto the base.
What's the difference between latex foam and memory foam?
Both latex mattresses and memory foam mattresses are hypo-allergenic and anti-bacterial and both will mould to the body, reducing tossing and turning and providing relief from a number of conditions such as arthritis, back pain and chronic injuries. Memory foam mattresses are softer and more pliable, so they tend to offer higher levels of comfort and support. Latex is easier to turn over on and doesn't warm up as much. Natural latex is also dust mite resistant and is a more environmentally-friendly product, which will last longer.
What guarantees do you offer?
All of our mattresses come with the standard manufacturer's guarantee, with cover ranging from one year to ten years. You can find our guarantees here.
Can your mattresses be put on any bed base?
Most UK mattresses come in standard sizes, as listed on our site. As long as you choose the correct size for your bed, you can use our mattresses on any bed base, from divans to leather bed frames to slatted beds.
Mattress care
Some basics on how best to care for your mattress includes not sitting on the edge of a mattress, doing your best not to get your mattress wet, turning it at least four times a year and stripping your bed when you go on holiday to let it air out. Another tip is to not use dry-cleaning fluid of any type to clean your mattress. For more tips on how to clean a mattress, click here.
Where can I dispose of my old mattress?
Use our Recycle tool to find your nearest mattress recycling place, or contact your local council who may be able to arrange a collection for a small fee.
Mattress glossary
For a more comprehensive Mattress glossary, click here.
Bed bases
Simple divan - Consists of a wooden frame with a sheet of hardboard on top to support the mattress, commonly known as a platform top.
Sprung base - A more supportive option that includes a spring system within the divan base. Some bases have additional spring support at the edges.
Fillings
Cotton

Highly absorbent natural material that helps keeps the body cool.

Egyptian cotton

Higher-quality, ultra-absorbent cotton with fine, soft strands.

Cashmere

Springy and durable wool from the fleece of the Cashmere goat.

Mohair

Soft, silky wool with a smooth feel from the Angora goat.

Polyester

Man-made filling, durable and cost-effective.

Rayon

Smooth, synthetic textile fibre made from regenerated wood pulp or cotton pulp.

Silk

Very strong natural fibre, hypoallergenic and very absorbent.

Tencel

An eco-friendly, soft and strong sustainable fibre made from dissolved wood pulp.

Wool

An effective insulator, offering a soft and springy support.
Firmness
Firmness is different to support, relating to tension and your sleeping position. Mattresses are manufactured with differing tensions from soft to very firm.
Foam
Standard foam mattress Normally made of flexible polyurethane foam (high density foam/reflex foam), also used in combination with pocket springs for additional support. Light and versatile, often vacuum packed for ease of transport or storage.
Memory foam mattress Contain a layer of visco-elastic, slow-recovery foam - usually in combination with a spring system - that responds to the body's natural shape and weight. Hypo-allergenic and retains warmth for longer than traditional mattress fillings.
Gel mattress A new innovation in foam with the ability to conform to individual body shape and weight and provide a gentle cooling sensation. Also known as Gel foam, Geltex or Gel Memory.
Latex mattress A natural, sustainable material that is made from the sap of the rubber tree. Hypo-allergenic, anti-bacterial and dust mite resistant, it has elastic properties that help support the body and is cooler than memory foam. Ideal for allergy sufferers. Synthetic latex substitutes are also common, as are latex and memory foam combinations.
Mattress covers
Also known as mattress protectors, washable, light quilted covers that protect the mattress. Usually made of cotton or wool and sometimes waterproof.
Mattress toppers
Usually between one and five inches thick and used to 'top' a mattress either alone or in conjunction with a mattress cover. Made from a range of materials, such as cotton, wool, feather and down, or memory foam. Thinner mattress toppers or enhancers are washable, but thicker ones should be used with a washable cover.
No-turn mattresses
A mattress that does not need to be turned. The layers of filling in a no-turn mattress are designed to reduce settling, making these suitable for those who need to avoid heavy lifting.
Orthopaedic mattresses
Not necessarily firmer than a standard mattress but for those who need good all-over body support, in particular for people who suffer from back or joint pain. Available in pocket sprung or memory foam options. Read our short guide to orthopaedic mattresses here.
Pillow-top mattresses
A mattress with a topper already stitched on to the mattress. The pillow top will prolong the life of a mattress by providing an extra layer but unlike mattress toppers they cannot be removed and washed.
Side stitching
Horizontal rows of side stitching to anchor the outer spring units to the mattress ticking. Side stitching helps to keep the edges of the bed firm, increasing the available sleeping space.
Size
Furniture And Choice offers standard mattress sizes. In the UK, standard mattress sizes are given in feet and inches and represent the width of the bed, they may also include the depth of each mattress.
Note that some suppliers, such as IKEA, work to the different 'Continental' sizes, even with beds sold in the UK.
Spring system
Bonnell or open-coil springs

A series of hour-glass springs joined together in rows by looped wire. Oldest and most commonly used spring system.

Continuous springs

One single length of wire knotted into a series of interwoven springs running up and down the length of the mattress linked vertically rather than horizontally.

Pocket springs

Each individual spring is encased in its own fabric pocket. Silentnight have their own version called Mirapocket.

Twin spring systems

Two types of spring system in one mattress with a membrane or filling between them.

Maxi spring systems

Smaller versions of Bonnell or open coil springs

Sealy Posturepedic and Posturetech

Sealy version of the continuous spring, the Posturepedic Classic Coil is a strong, light titanium alloy coil.

Silentnight Miracoil

Silentnight version of the continuous spring, unlike normal circular springs, Silentnight's Miracoil spring has a unique shape.

Slumberland PostureFlex

Slumberland version of the continuous spring incorporating an interlinked system made from one continuous piece of wire enabling all the springs to work in unison.
Ticking
Ticking is the name for the mattress covering, usually made from a strong, tightly woven fabric, such as cotton or viscose, or from a man-made fabric such as polyester or polypropylene.
Stitchbond

Usually used for budget mattresses

Damask

A woven patterned fabric named after the city of Damascus, often made of cotton or cotton and viscose blend, but also available in rayon, linen, silk or wool.
Quilting
Quilting is ticking (mattress cover) that is stitched to the first layer of filling, creating a flatter and smoother surface to the mattress. Normally used in open coil spring mattresses providing a softer sleeping surface that you will sink into.
Microquilt
Soft, knitted fabrics often used on foam mattresses, to create a flat, level sleep surface.
Tufting
Tufting is the stitching that holds the mattress fillings in place, along with soft felt or material buttons on the outside of the mattress. A good quality mattress will be hand tufted; cheaper mattresses will have nylon ties rather than thread stitching. Generally used with pocket springs, offering firmer support.