7 cool ideas for clever dining room storage
Proper storage in a dining room keeps it organised, functional and beautiful. Check out these dining room storage ideas that go beyond cupboards and shelves.
Storage is a perennial puzzle in the modern home - how to get more of it, how to maximise what you do have, and how to do it all in style. In the dining room, where there are china and cutlery to be stored, and guests to impress, that can be a particularly interesting challenge.
Thankfully, there are lots of smart solutions available - and here are 7 of our favourites.
1. Opt for classic built-in storage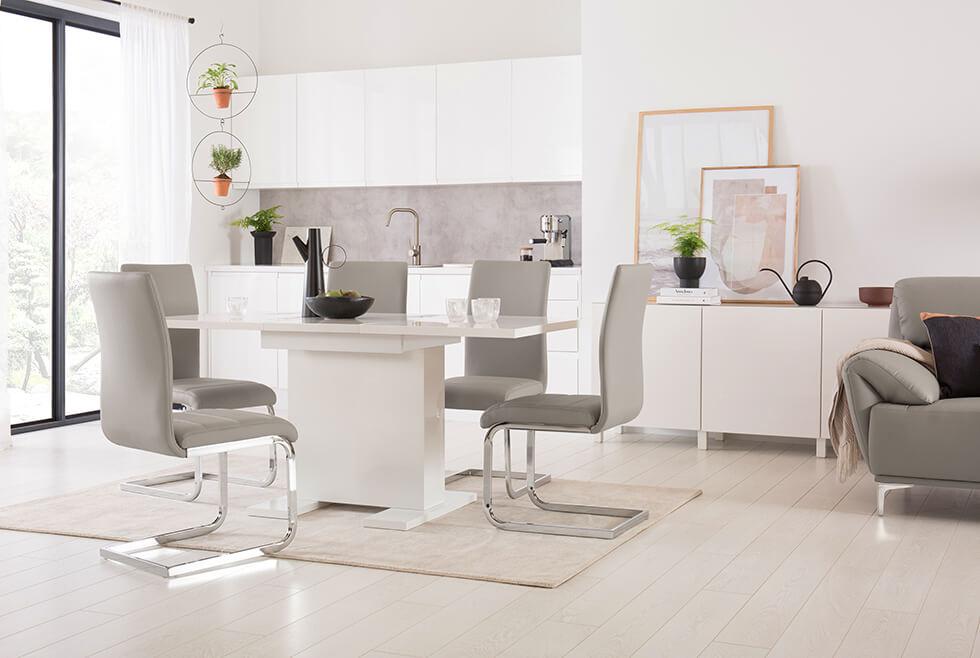 By far the neatest option, building storage in the form of cupboards and shelves right into your kitchen and dining room allows you to maximise your space. This way you can ensure every available space is available for storage, and won't have to spend time hunting down furniture that will fit perfectly into alcoves and corners.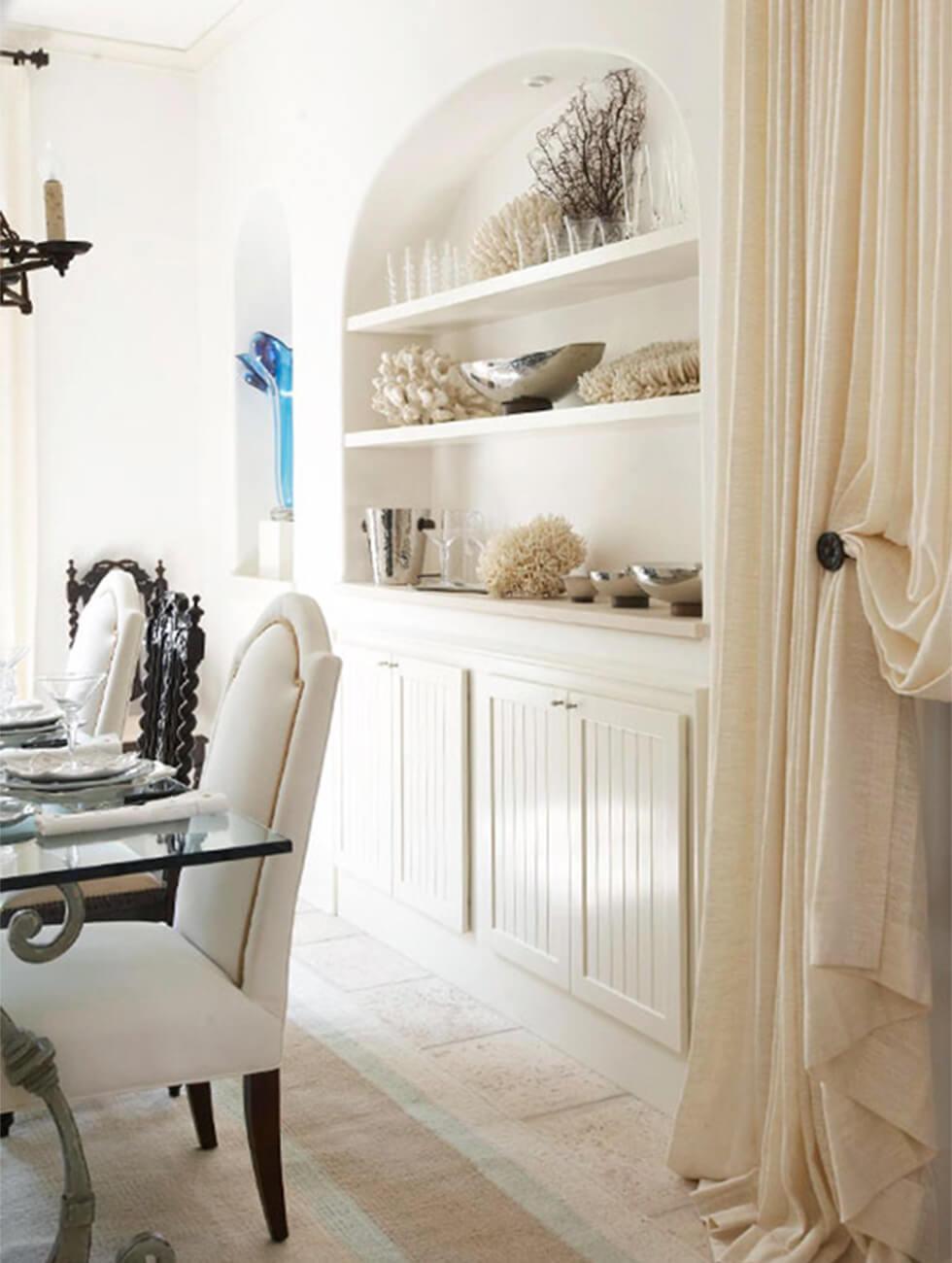 It also allows you to be creative and customise your home not just for storage, but also to work with your architecture and available space. For instance, here a plain wall gets a sophisticated update with an arched niche, recessed shelves, and cupboards all in one, for a feature wall that showcases storage and style in equal measure.
2. Plan for a built-in bench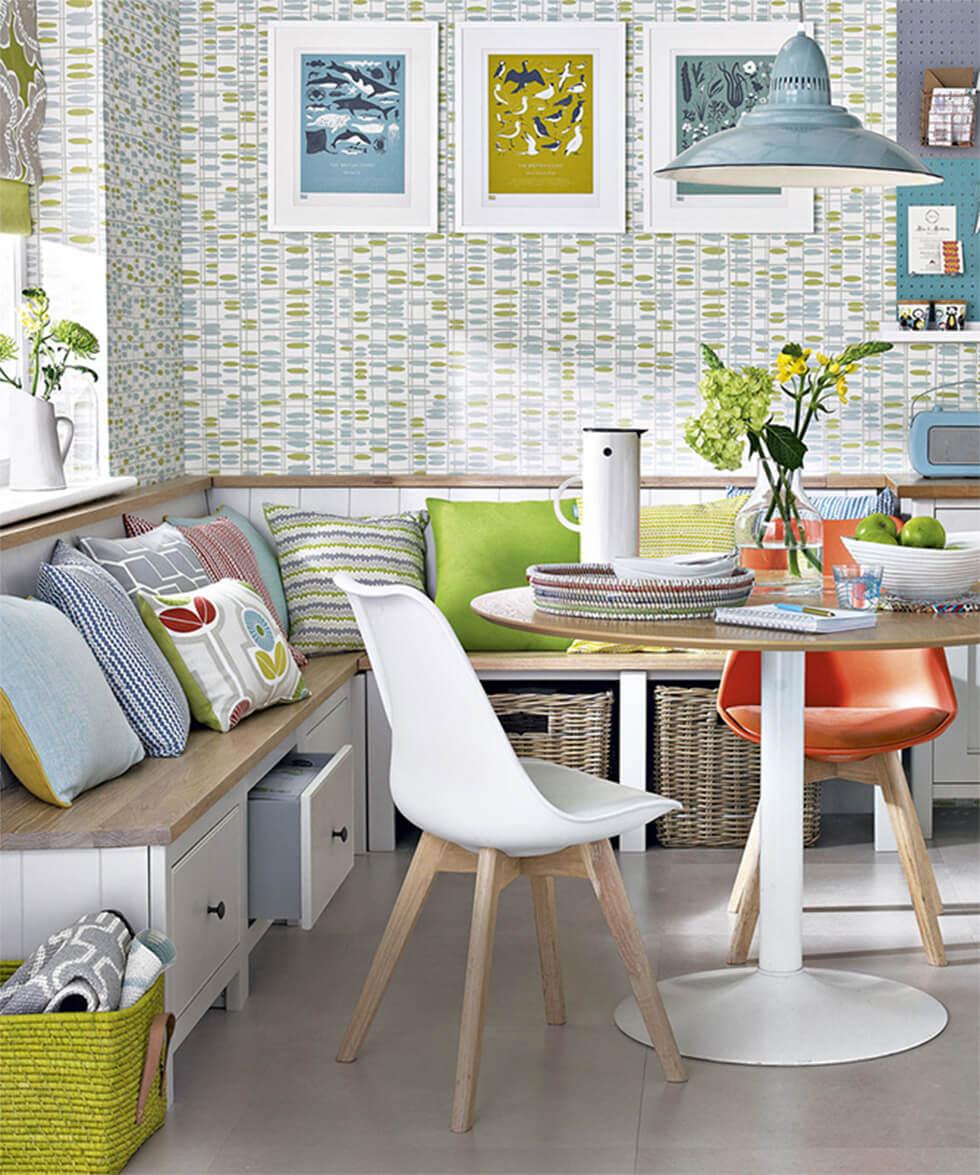 A built-in bench or banquette is a great multitasker and creates a cosy corner for the dining table, especially helpful in open plan kitchen and dining rooms.
This is because while it offers comfortable seating, it's also an easy way to hide lots of storage! Baskets that can store odds and ends are great here, easily sliding underneath the bench when not in use. Or for added convenience, build drawers underneath the bench to store linens, or other less frequently used items.
Now having said all that, the one downside to built-in styles is that they do lock you in slightly when it comes to room layout - which is where standalone options come into play.
3. Go big with a larder-style cupboard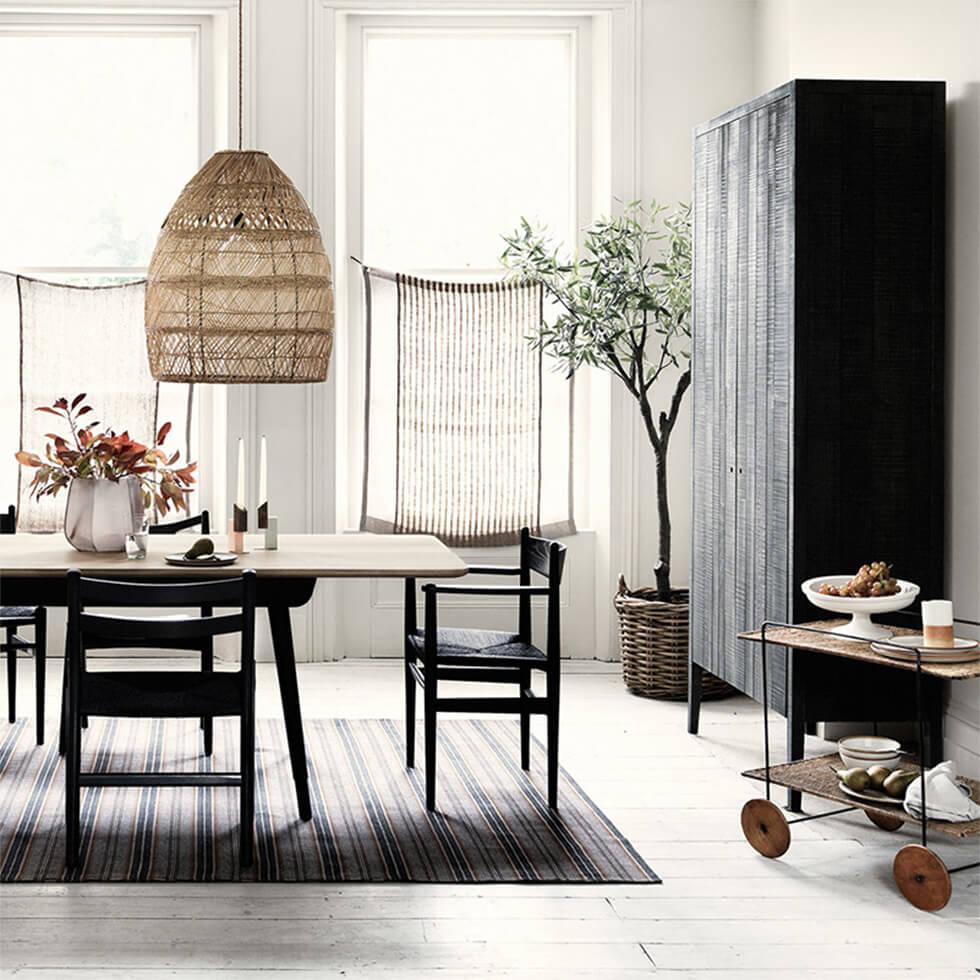 For lots of storage with a relatively small footprint, a taller cupboard is sure to do the trick. Its height means that there's plenty of room for storage, but its narrow width means that it takes up less floor space.
Wooden cupboards look particularly good, adding texture and vintage charm to your dining room, while keeping everything neatly tucked away out of sight. This is ideal if you don't necessarily want to display your plates and cutlery and allow other decor to shine.
4. Add a stunning sideboard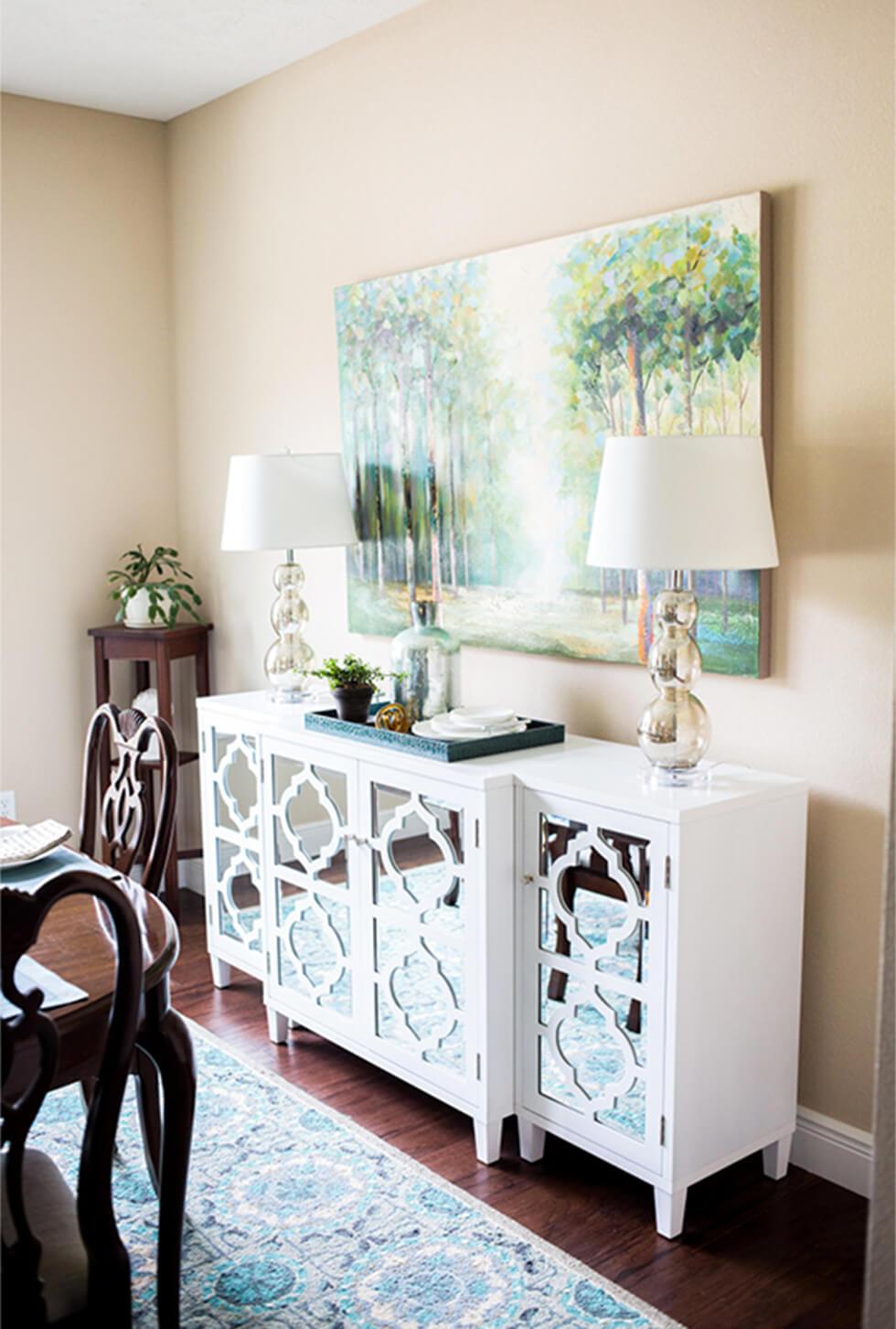 If you're looking to add a little extra punch of style to your dining room, a sideboard or a buffet gives a cool opportunity to invest in a standalone piece that can really stand out! It provides storage, but being shorter, it leaves the walls above it open for art and decoration. Look for sideboards that have cool details, such as mirrors, Art Deco elements and colour.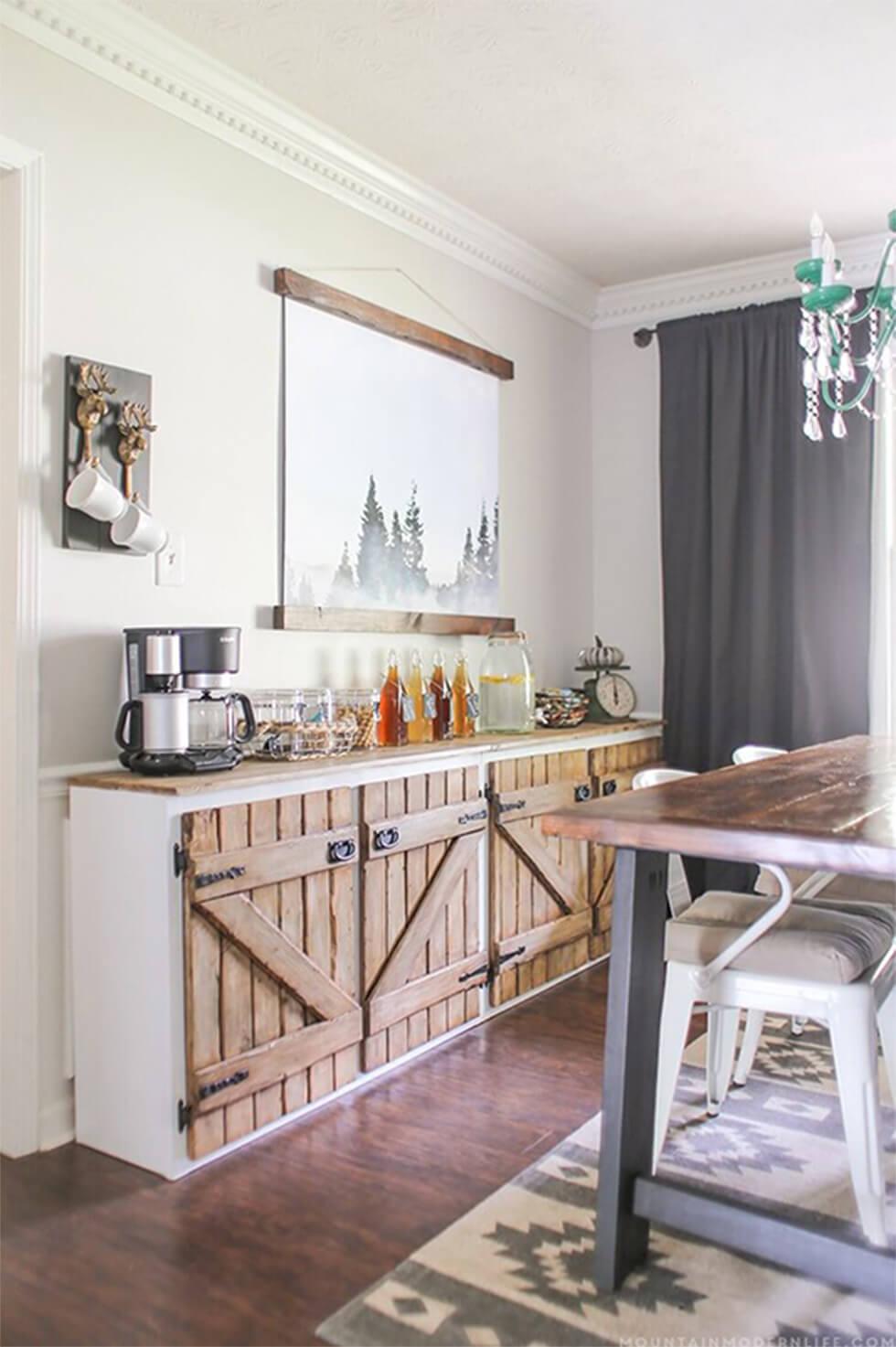 Of course, you could always opt for something that matches the rest of your dining furniture, but, going for contrast can really make a strong style statement. If you're into DIY and repurposing furniture, this can also be a fun project (check out our DIY Art Deco Sideboard here)!
5. Go simple with shelves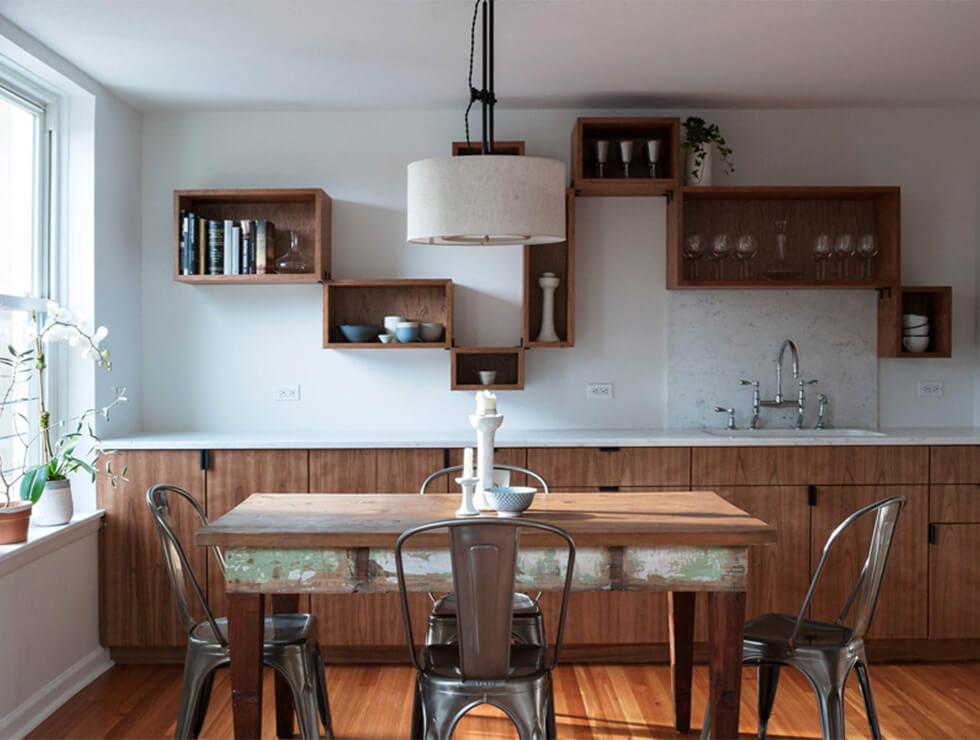 Shelves - the power of this simple, yet effective storage solution cannot be underestimated. Floating shelves above a sideboard, along walls and above sinks are a great way to create space for storage and easy access for items that are often used. They take up very little room, and are both functional and stylish, though you will have to curate what is kept in view.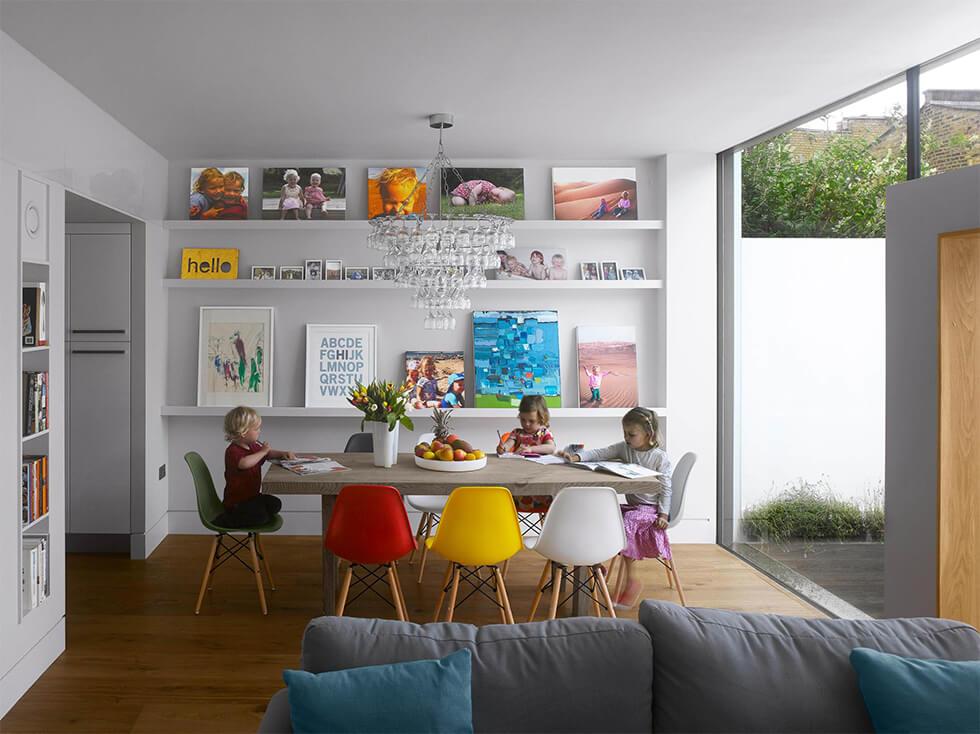 They're also great for adding personality and decor, creating an open, colourful space. Especially when you have tight corners or awkward alcoves - one solution may be to make the best of it by fitting floor to ceiling shelves to maximise your storage.
6. Take it further with bookshelves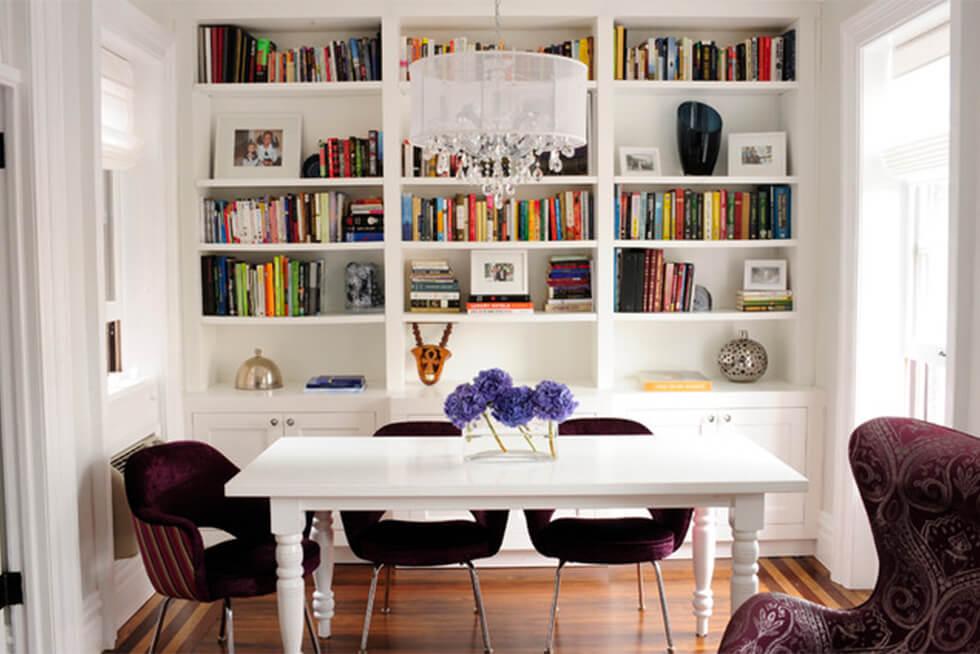 And on that note - why not extend that idea, and add bookshelves to the dining room? While we tend to think of bookshelves as additions to home offices and even the living room, they're also great for the dining room, especially if you're a bibliophile.
They offer more space to display knick knacks and cookbooks, and - especially if you add drawers - some concealed storage for your dining items. Bookshelves are also perfect for open plan living and dining rooms, as they work on both fronts, and can help to divide the space.
7. Rolling bar cart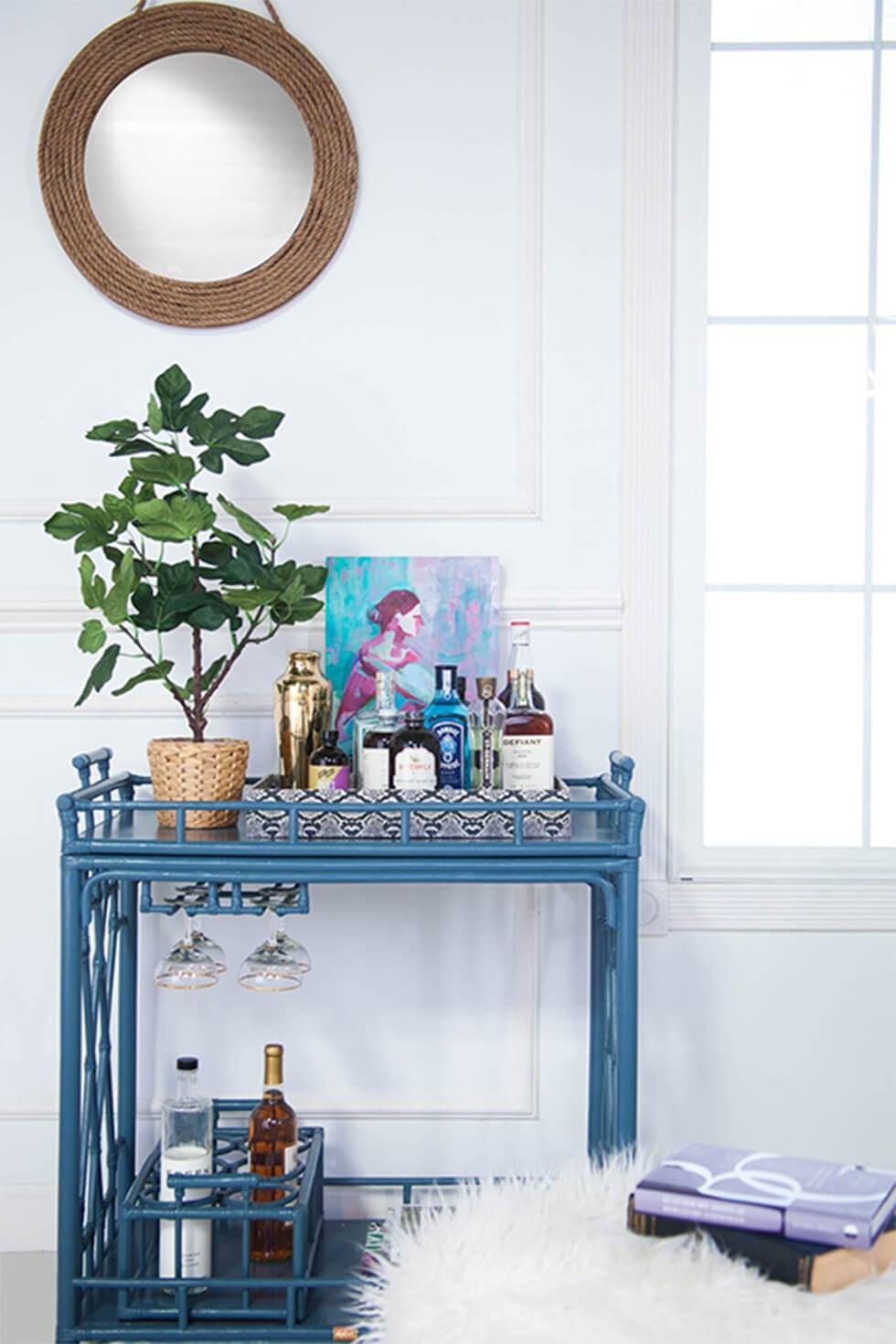 Versatile and chic, a rolling bar cart can easily move around the room to serve drinks and pushed out of the way for when you need more seating or space to move. And while it's great for displaying drinks, knickknacks and decorative items, it can also serve as storage for smaller (and more aesthetically pleasing) items.
For added style points, you can also customise your bar cart with a coat of spray paint, and by adding your own flourishes, such as a lovely house plant for a warm touch.
Looking for more clever storage ideas? Check out these 8 smart ways to get more kitchen storage.