Small space, big style: How to make the most of a compact living room
Even if space at home is limited, that doesn't mean you need to restrict your imagination and style.
Your living room space may be limited, however, your decor ideas should be anything but! The idea of decorating a tight space might sound daunting, but there are plenty of nifty ways to enhance your interior while making the most out of what you have.
We've put together some tips and tricks, along with plenty of stylish visuals, to help you get started. Read on to know more!
1. Maximise floor space with a sectional sofa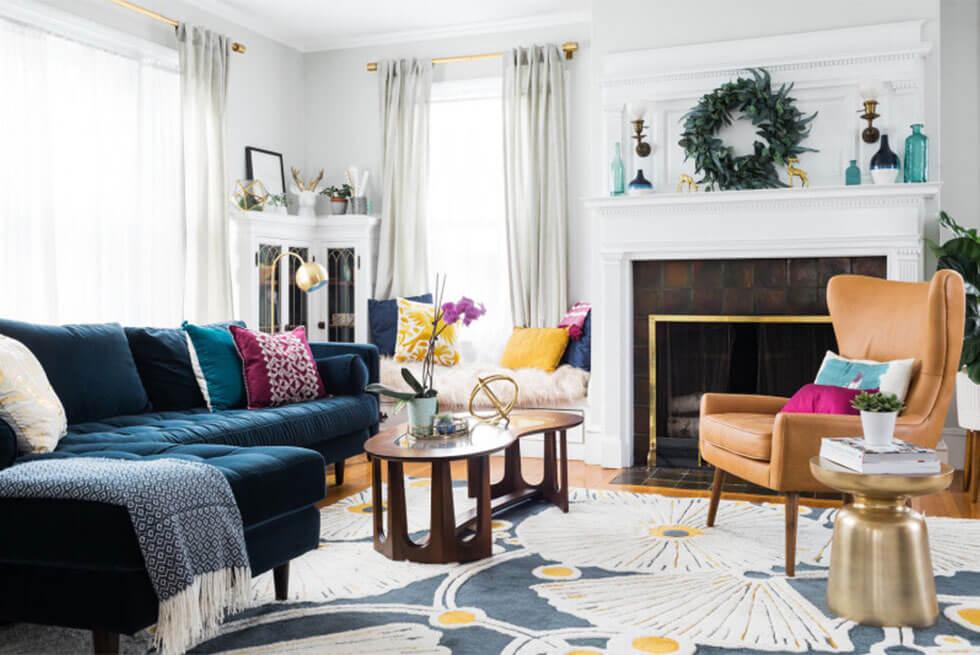 Go for a spacious sectional sofa or an L-shaped sofa to make the most out of the living room. The distinctive design of these sofas allows them to fit within the corner of the room, freeing up floor space.
When it comes to style, the world (or your home!) is your oyster - turn up the elegance and charm with a handsome velvet corner sofa, or opt for a contemporary fabric centrepiece that's equally cosy and inviting.
Bonus tip:
In smaller homes, furniture that serves multiple purposes is a must. A sleeper sofa or sofa bed works as a seating arrangement by day, and a spare bed for guests at night - bring on the watch parties and sleepovers!
2. Use storage furniture to stay neat and organised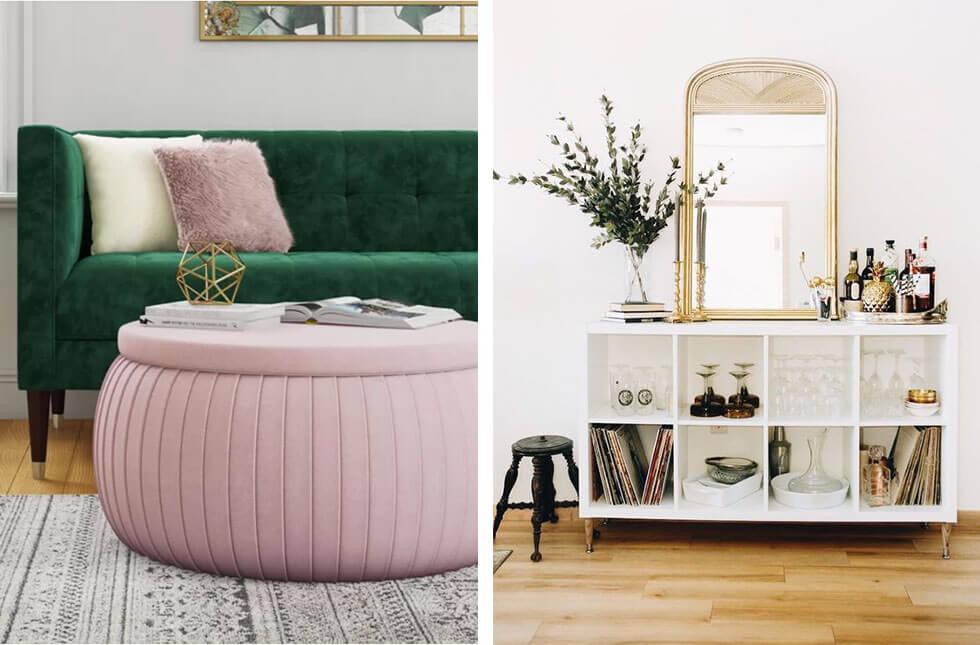 Ottoman sofas and footstools pull double duty as comfy seats and bonus storage space. This is another clever way to work around smaller spaces while keeping all living room related-essentials neatly tucked away.
For a more mobile take to tidying up, do it the KonMari way with boxes and baskets, or if space and budget permits, consider sideboards and cupboards as larger storage solutions.
3. Use lighting to your advantage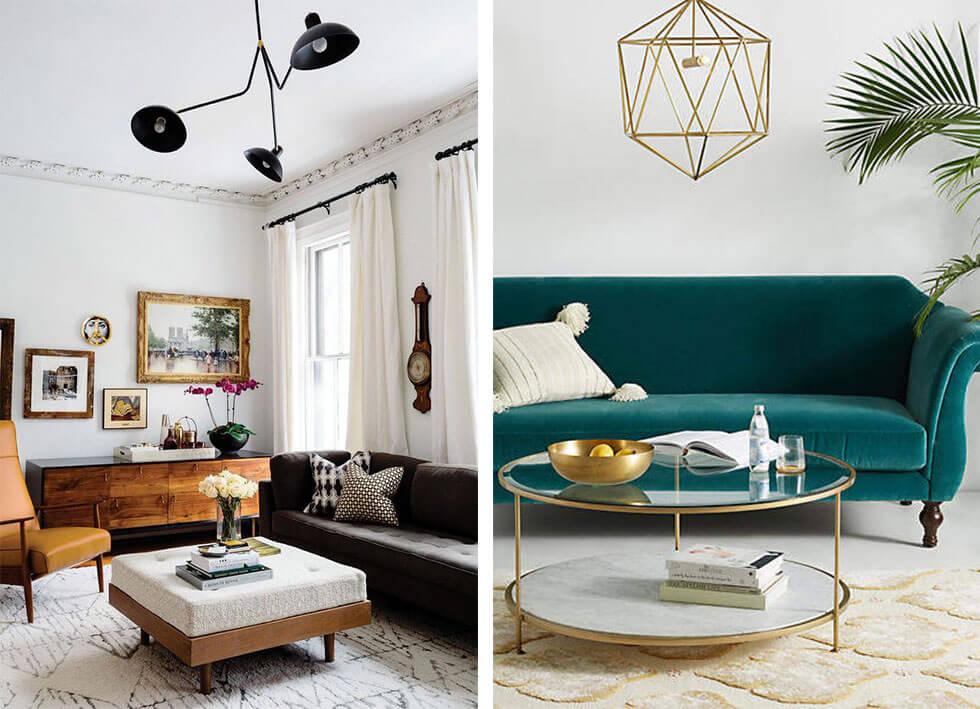 Make the most of the natural light in your living room by choosing simple, elegant curtains and blinds. In the evenings, create a relaxing atmosphere with lamps that complement your decor. Keep the brightness level down at night for a tranquil, inviting atmosphere.
You can also enhance the intimate setting with lights that create small pools of illumination – a well-positioned lamp will highlight a bold, statement sofa nicely. And for a softer, gentler glow, smaller light sources like candles are perfect additions to any space and can be moved around to change up a look.
4. Get creative with colours and textures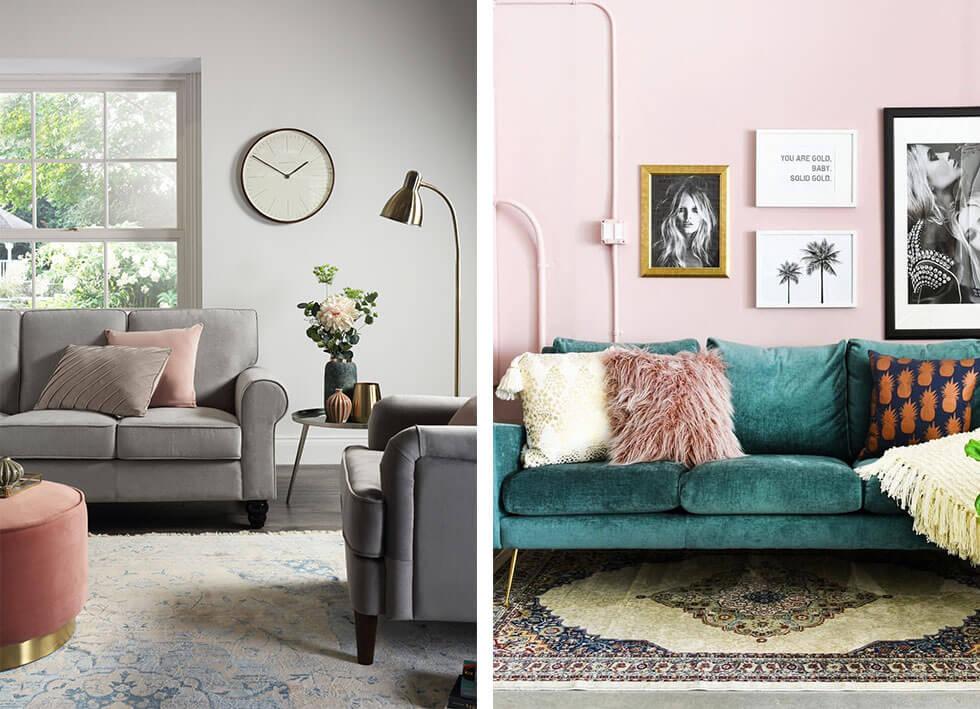 Create an illusion of space in an interior by experimenting with different colours and textures. Styling with airy neutrals like whites and creams keep the space feeling fresh and vibrant, while earthy hues like browns, reds and green offer a natural, calming approach.
Alternatively, go for a playful pop of character with a vibrant motif, or introduce indoor plants and florals for a natural boost of colour.
5. Create a focal point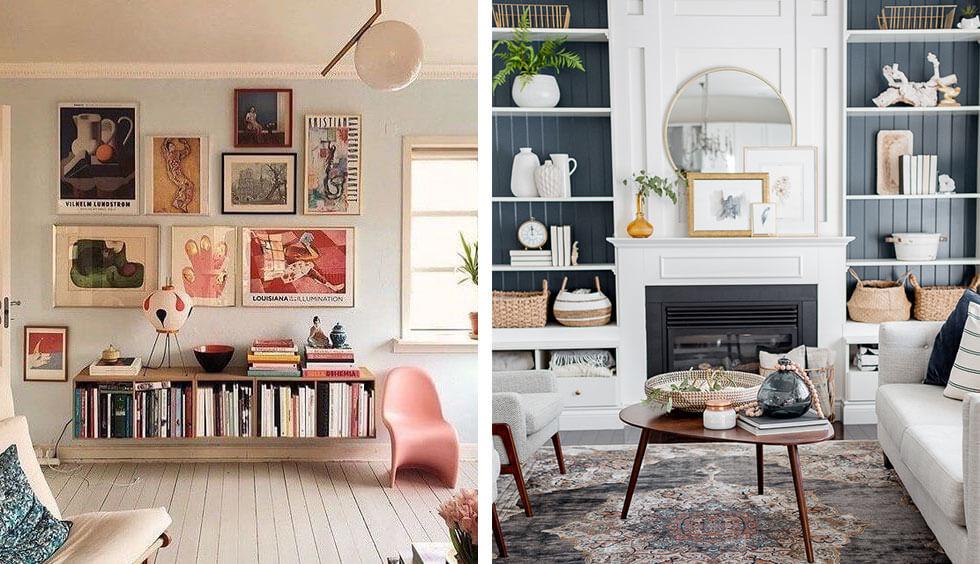 Introduce a feature wall or statement furniture for major style points. Bold, vibrant colours and textures could easily transform that part of the living room, making it an eye-catching talking point with guests.
This is a fun opportunity to decorate with elements like framed artwork, photographs and even cushions and paperweight to get a stylish, homely nook that suits your style and personality.
6. Introduce a large mirror to create an illusion of space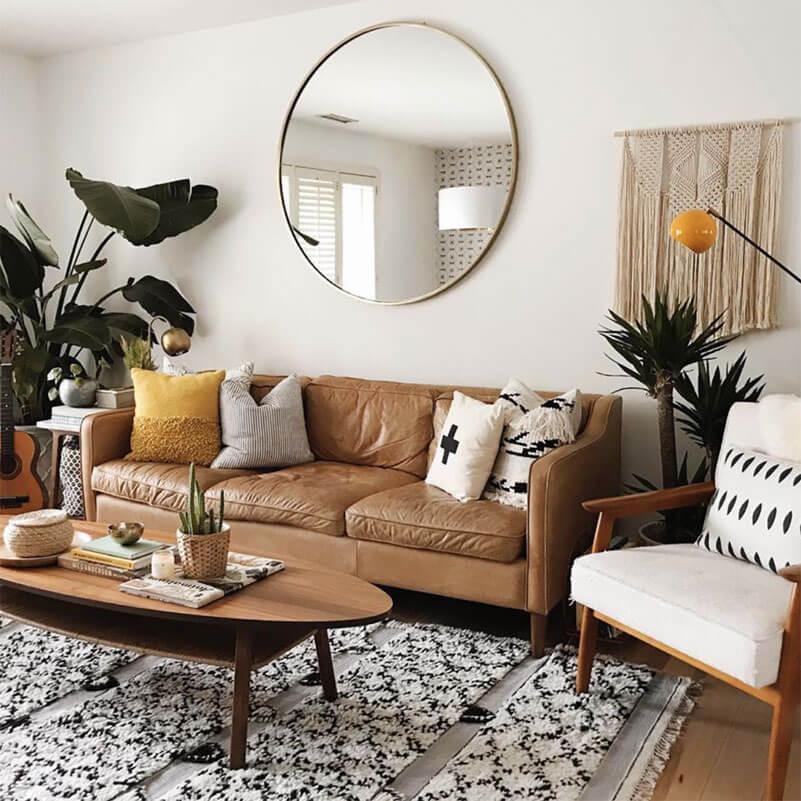 A strategically-positioned mirror will instantly reflect more light into the room, conjuring the impression of extra space. Apart from brightening up the living room, they're also an easy way to add a decorative touch to the area.
There are all sorts of designs to choose from: clean, minimal styles to ornate mirrors that are bold in appearance and personality. If you're all about collecting one-of-a-kind decor, browse antique shops for a cool find, or better yet - hunt for a bargain that can be upcycled via a nifty DIY.
7. Dress up the living room floor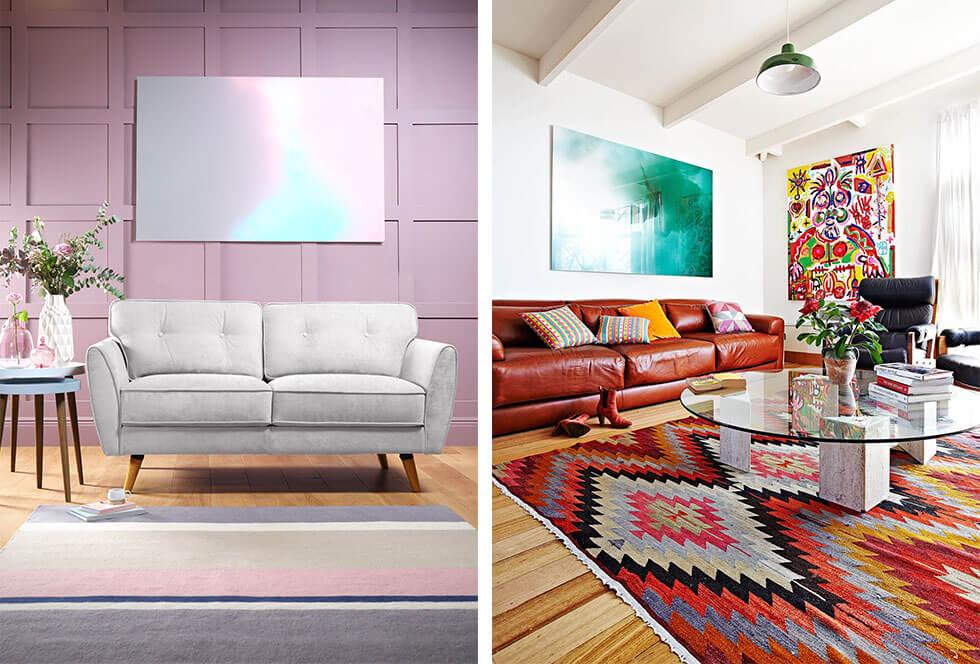 Introduce texture and details to the living room floor to anchor the entire look together. Whether you prefer the cosiness of a fuzzy carpet, cost-effective laminate, or the luxury and warmth of real wood, your choice of flooring will impact the look and feel of the room.
The possibilities are truly endless here, so don't be afraid to spin the colour wheel for bold hues, or let the details come through with a neutral colour palette. And for an inexpensive way to jazz up your floor, express yourself with a cool, chic rug. These stylish pieces easily work in colour and texture, and can be switched out for a different look throughout the year.
Making the Most of a Small Living Room
Embrace your compact living space by making it feel inviting, spacious and ready to entertain. Here's how:
Cosy up a small space
Get a comfy L-shaped sofa to create an inviting nook and use neutral colours for an airy feel. Furry rugs, soft throws and cushions create a homely atmosphere, while indoor plants and soft lighting add warmth.
Make a small room look bigger
Soft colours like off-white or soft blue on walls and plenty of natural light make a room feel bigger (floor lamps and light fixtures will also do the trick). Hang a large mirror to create depth and keep clutter out of sight.
Maximise seats in a small living room when entertaining
Multifunctional furniture is the key: an ottoman that's a coffee table by day can moonlight as a bench when guests drop by, while footstools double up as hidden storage and extra seating.