13 types of sofas explained
Read our guide explaining all the different types of sofas available to suit your home, with comments from our furniture expert.
As the centrepiece of the living room, the type of sofa you choose will have a big impact on setting the mood of your space. From classic 2-seaters to relaxing recliners, there's a sofa for every type of living room.
When it comes to choosing the right sofa, the first thing you should do is determine the layout and size of your living room. It's also important to consider what interior style you want to decorate your living room in and the different types of sofas that work with the style. For example, if you want your living room to have a traditional style, stand out with a grand Chesterfield settee which features a unique deep-buttoned tufting design with roots in the 18th century. On the other hand, if you're looking to decorate a living room that focuses on clean lines and minimal styling, a mid-century sofa style might be your ideal pick.
Your lifestyle is also an important aspect to consider. Sectional sofas are a type of couch you could consider if you're looking forward to entertaining your family and friends as they can seat more than three people. They are also a great option for open space living rooms as they create specific zones. For living rooms with limited space, a 2-seater sofa may be your best bet as its compact frame will make it easy to place your sofa regardless of your layout.
With the help of Rebecca Snowden, Interior Style Advisor at Furniture And Choice, read on to discover the different sofa types available and couch is best depending on your living room style and layout.
1. Grand Chesterfield sofas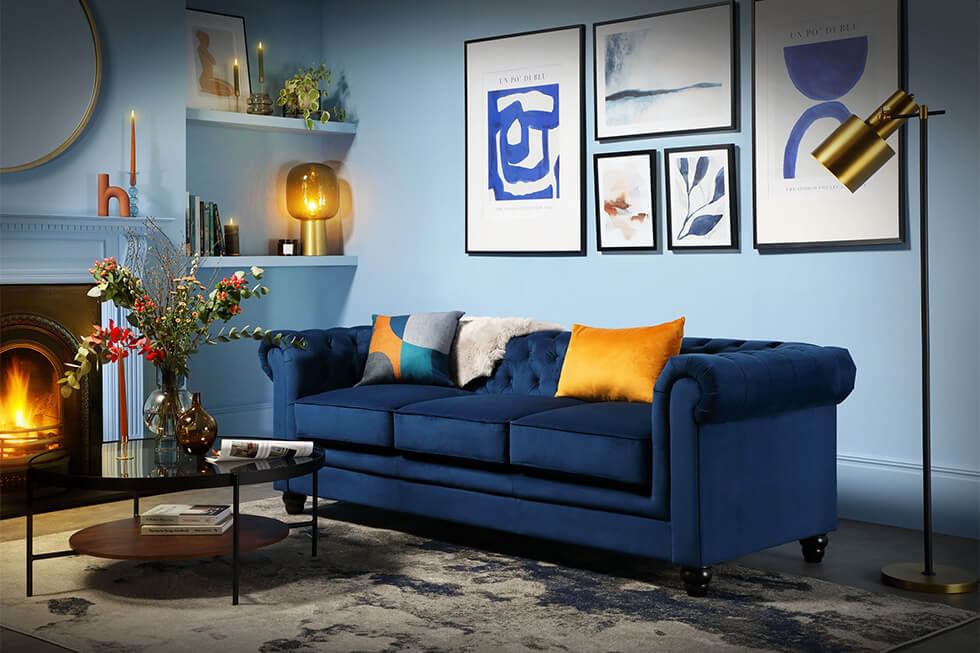 With its signature deep-buttoned tufting, elegant rolled arms and wooden legs, the Chesterfield settee's classic design dates back to the 18th century. Thanks to its distinctive features, it's no surprise that the Chesterfield sofa is the top pick for traditional-style living rooms.
"Its enduring appeal lies in the fact that it has been consistently reinvented for modern homes," Rebecca says. "Aside from traditional leather, there are now plenty of modern upholstery options such as plush fabric or glamorous velvet. Even with all these choices, its unique design still remains its stand-out feature."
2. Compact 2-seater sofas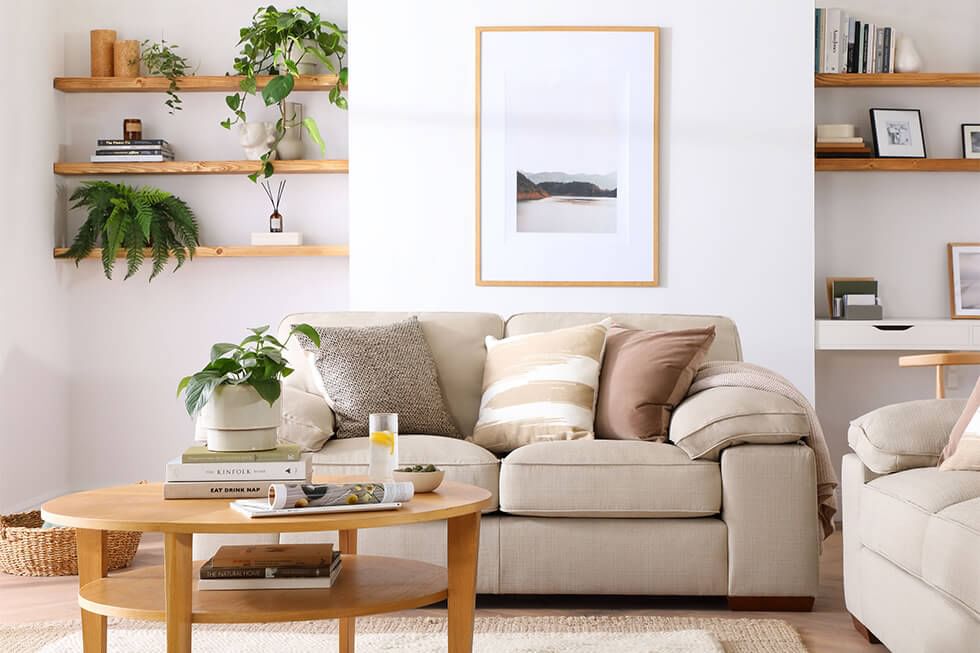 Compact and comfy, 2-seater sofas are the basic (and failsafe) option for small living rooms.
"Go for a timeless design in a neutral colour such as beige or light grey," Rebecca advises. "This will make it easy to pair with other furniture pieces like a coffee table or armchair. And, it's a versatile solution if you're renting or shifting homes as they are easy to move around." It's also a good idea to choose upholstery that is functional and long-lasting such as cotton or linen.
3. Comfy 3-seater sofas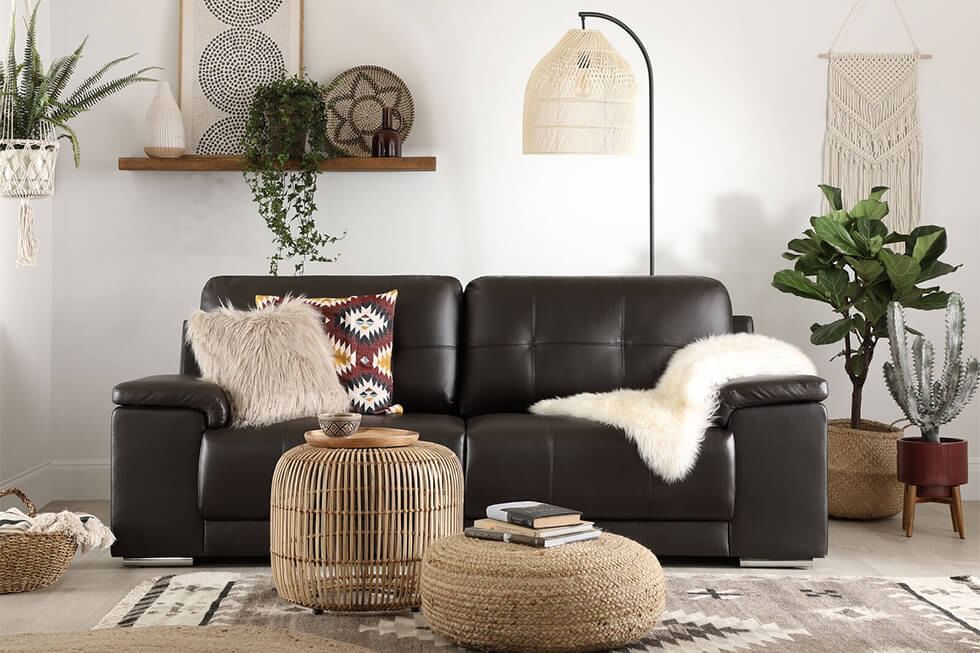 For mid-size living rooms, 3-seater sofas offer a slightly roomier option. "An extra seat will always add more comfort," Rebecca says.
"When choosing a 3-seater sofa, consider the seating style you want," she advises. "Some 3-seaters consist of one or two large seat cushions and there are some sofas with three individual seat cushions." If you're looking for a traditional style sofa, consider a Chesterfield 3-seater sofa with its button-back and rolled arms. But if you prefer versatility, choose a modern leather sofa which allows you to experiment and create your own unique style.
4. Versatile sectional sofas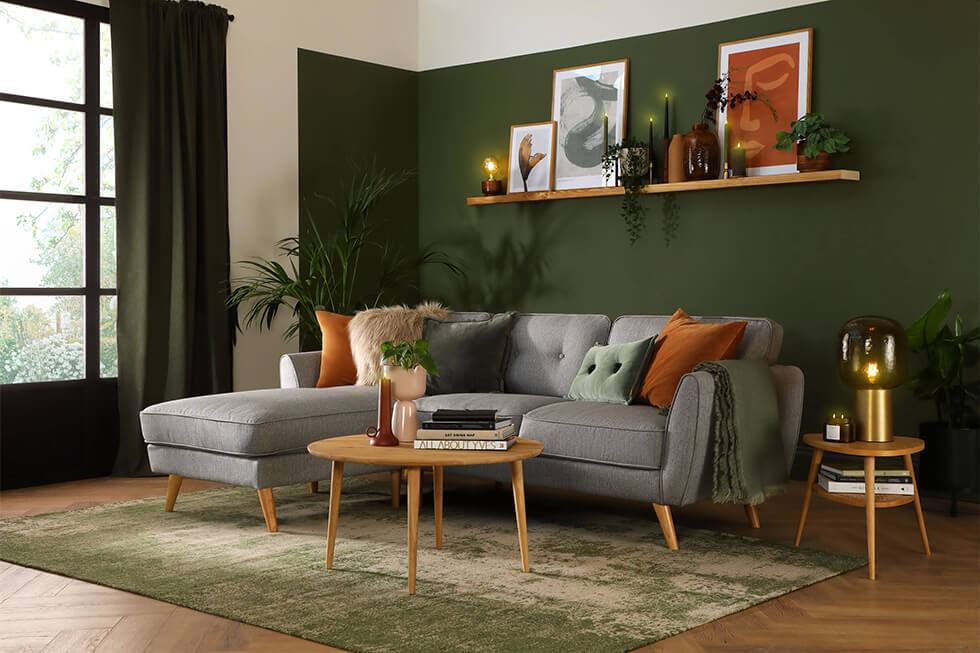 Consisting of two or more sections joined together to create an L or U-shape, sectional sofas stay true to their name with their versatile designs. The different types of couches range from corner sofas, L-shape or chaise lounge options and even recliner sectionals.
"Sectional sofas are a good choice for open-plan or multi-functional living rooms as they instantly create zones while providing plenty of seating," Rebecca explains. "Some sectionals have an interchangeable chaise which can be moved from left to right which will make it easy for you to change your layout."
5. Spacious corner sofas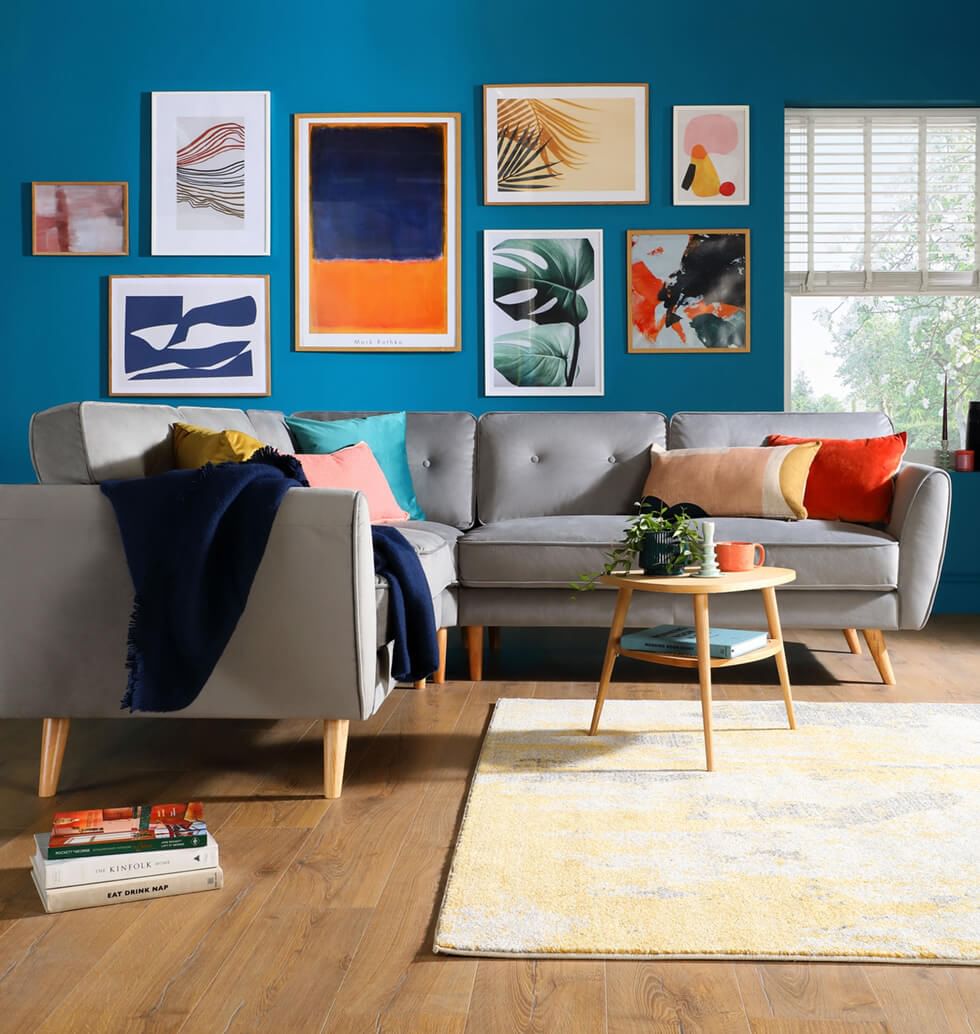 As part of the sectional sofa family tree, a corner sofa is another comfy pick for the living room especially if you regularly have guests over or have a large family.
The corner sofa's angled design makes it great for socialising. "A corner sofa is a spacious choice for your living room as it can seat more than three people at once," Rebecca says. "If you're just entertaining a small group, you won't need to add another sofa or armchair."
6. Stylish chaise lounge sofas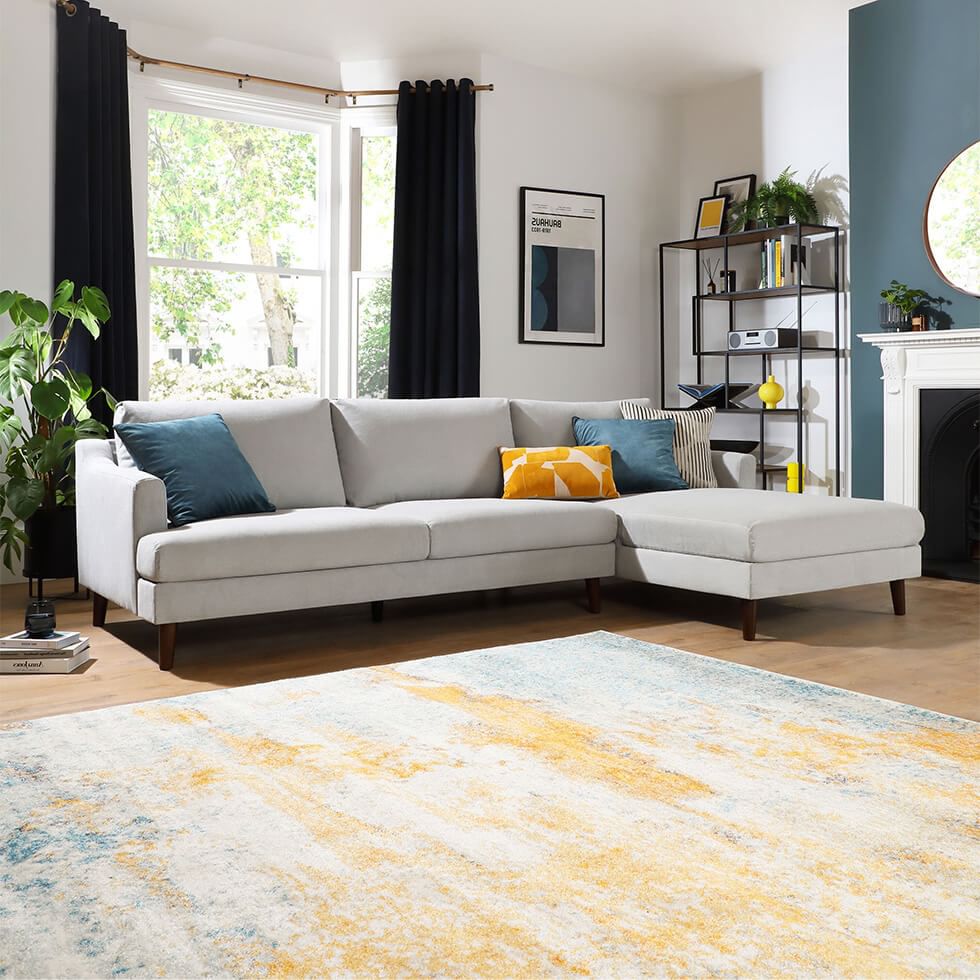 Meaning 'long chair' in French, a chaise lounge sofa doesn't just have a stylish name - it's got a chic design too. With roots that date back to ancient Egyptian times, the chaise lounge started out as a combination of a chair and a daybed. Its popularity rose in the 1700s when the French would commonly have a chaise lounge in the boudoir.
"Nowadays, the chaise lounge is a popular pick for the living room and has been adapted to different kinds of sectional sofa designs," Rebecca says. "It is now a combination of a sofa, chair and daybed. Its contemporary L-shape design makes it great for extra seating or simply to stretch out after a long day."
7. Relaxing recliner sofas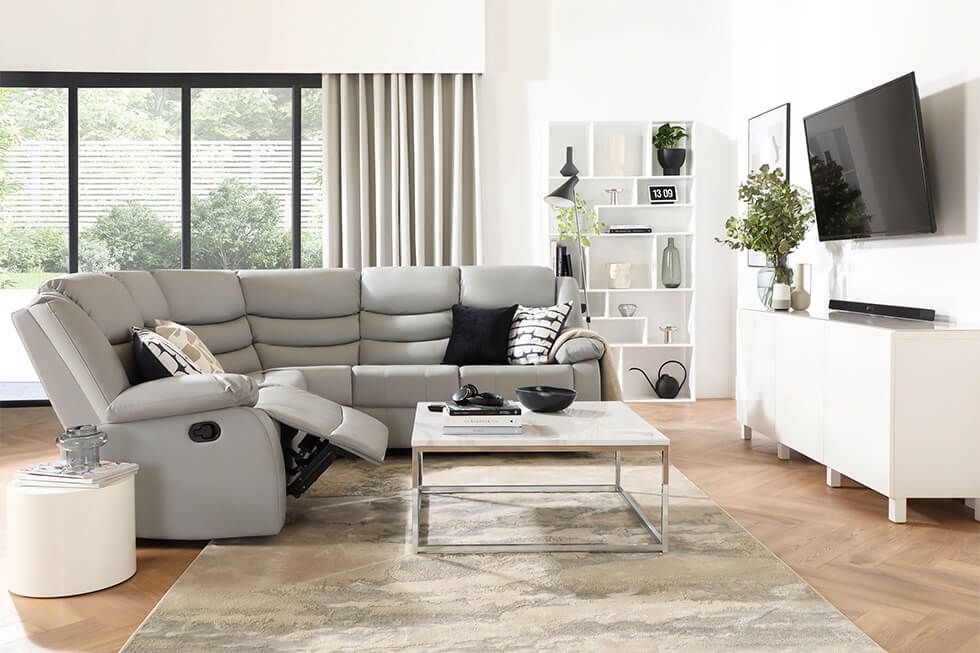 If you enjoy putting your feet up after a long day - this is the sofa for you. Recliner sofas are a type of sofa and couch that reclines with the help of a footrest where the back is lowered while the front is raised. It comes in a variety of sizes such as 2-seater, 3-seater, sectional sofa and armchair.
"Recliners aren't just comfortable - they are the top pick if you have mobility issues and your body needs to stretch out," Rebecca says. "Thanks to their reclining function, these sofas also help with better blood circulation throughout your body to reduce stress." Match these relaxing features with a soothing material such as plush fabric or soft leather.
8. Contemporary square arm sofas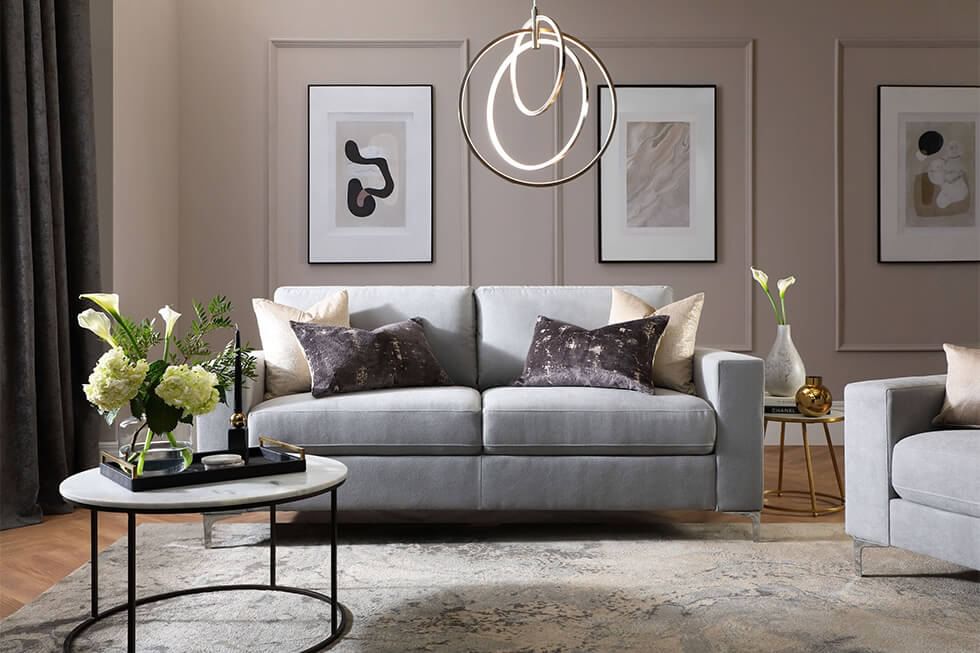 Defined by its clean, sharp lines, the square arm sofa brings sleek, minimalist style to the living room. "A square arm sofa is right at home in a contemporary living room with its simple and versatile design," Rebecca says. "The shape of its arms prevent it from taking up too much space while its back and seat cushion provides comfy seating."
Take advantage of its stylish and modern features by making a statement with colour. If you choose a neutral colour, it will soften the room with its relaxing touch. On the other hand, opting for a bold colour such as red or blue will allow its chic details to stand out.
9. Timeless mid-century sofas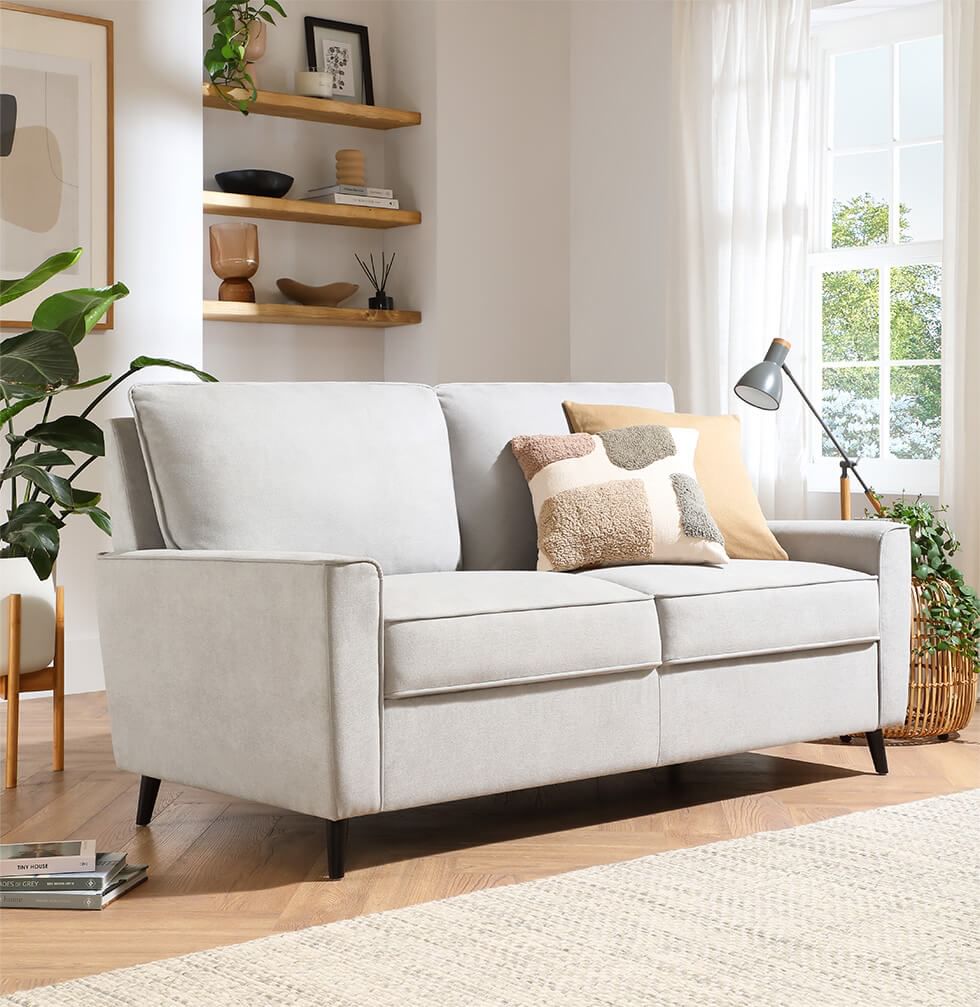 Mid-century sofas are another favourite pick for the living room thanks to their evergreen style. Like mid-century design, this sofa style stays true to its name as it favours a modern, understated design with a minimalist aesthetic.
"Mid-century sofas are like that white t-shirt in your closet," Rebecca explains. "You can dress them up with bold accessories or keep it casual with a throw or styled alongside a jute rug." With its slim profile, thin arms and tapered legs, this sofa matches a variety of colours so it's really up to you what type of vibe you want to bring to your living room. If you're looking for an effortlessly stylish sofa that's also extremely comfy, a mid-century sofa will tick all your boxes.
10. Elegant high-back sofas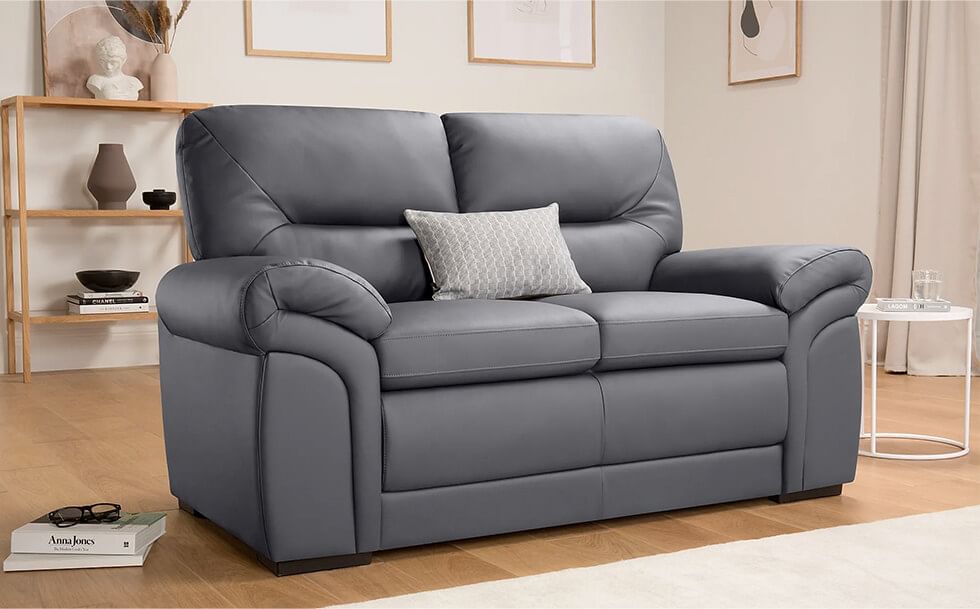 Another timeless and elegant design, high-back sofas provide plenty of head and neck support. "High-back sofas are a good pick for living rooms with a high ceiling," Rebecca says. "Decorate with floor lamps or statement lighting to highlight the height of the room."
Aside from comfort, high-back sofas are also very adaptable in terms of design - this sofa was originally inspired by Chesterfield-style sofas but has since evolved into a more modern style with clean-cut features. Thanks to its versatility, it suits both cosy fabrics and chic leather upholstery.
11. Modern wedge arm sofas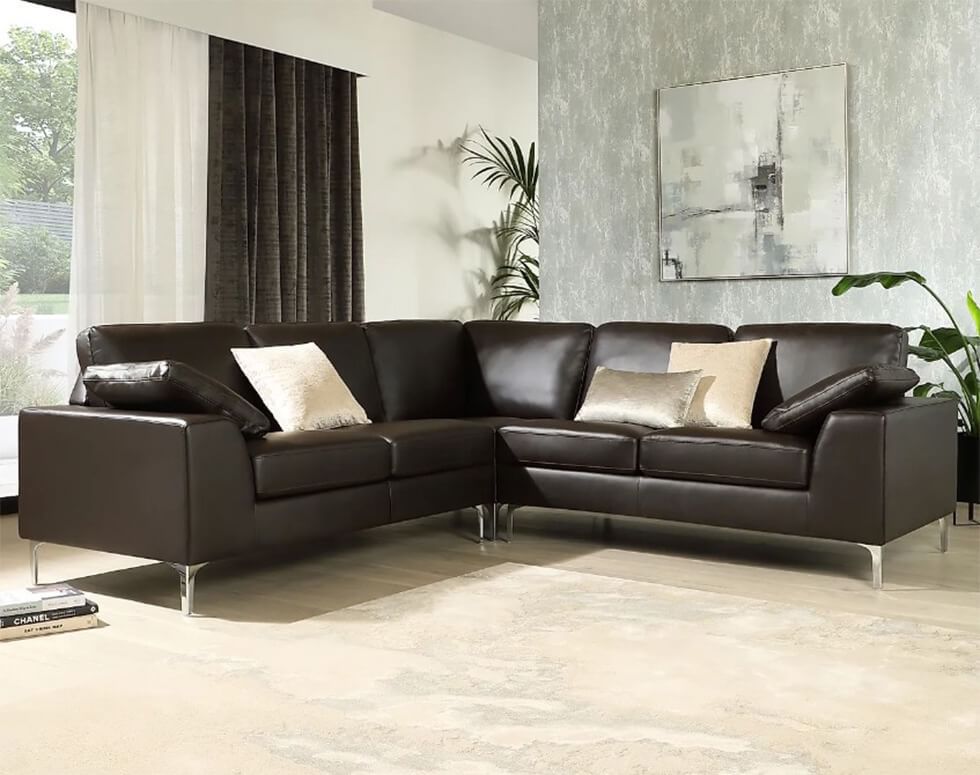 Another type of settee, the wedge arm sofa owes its name to its angular arms.
"Sofa arm designs can range from narrow to wide," Rebecca explains. "And usually for a lot of modern sofas, they can feel or look too stiff. The wedge arm, on the other hand, provides arm support and comfort." Complement its features with a comfy and modern upholstery such as leather for an elegant feel.
12. Smart tuxedo sofas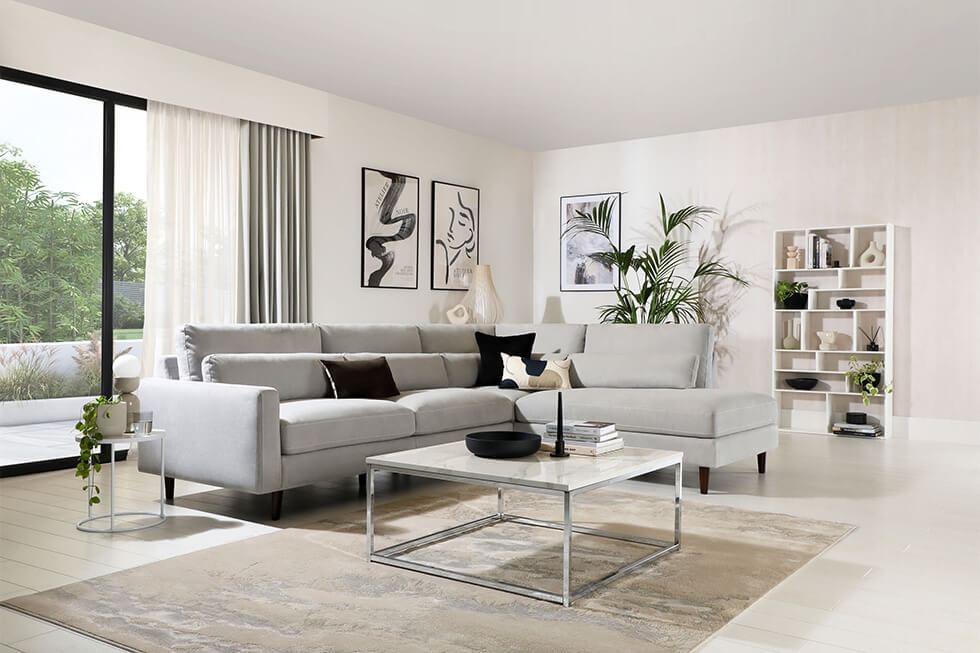 Originally named after Tuxedo Park in New York, the tuxedo sofa's Art Deco influence shines with its clean lines and geometric design.
"Tuxedo sofas tend to have a formal look thanks to their high back and arms," Rebecca says. "It also has raised legs which adds height and gives it an airy look." For this sofa, choose chic upholstery such as velvet or leather for a solid style statement.
13. Cosy armchairs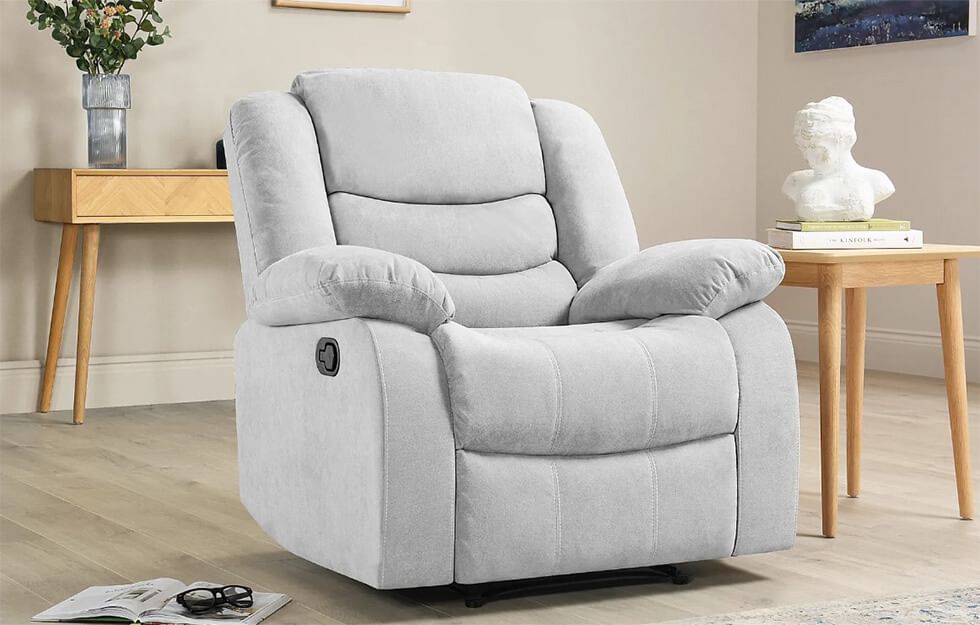 And finally, the armchair - the relaxing sidepiece of the living room. "Armchairs not only provide back support, but they are also an ideal option for smaller homes thanks to their compact size," Rebecca says. The best tip is to choose an armchair that complements your sofa. For example, if your sofa is made from plush fabric, you can choose an armchair with the same material and in the same colour to match. However, you can also use it to add contrast. Choose an armchair in an accent colour such as blue or yellow to make a lively statement.
Shop our different types of sofas and armchairs today, with free delivery and free returns on all orders. Our in-stock sofas and armchairs are ready to ship within 3-5 working days. Browse our Sofa Guide for helpful buying advice. For more sofa care and styling tips, discover 'how to clean your fabric sofa' and 'how to style modern sofas in 5 elegant ways'.