Mixing metals adds interest and shine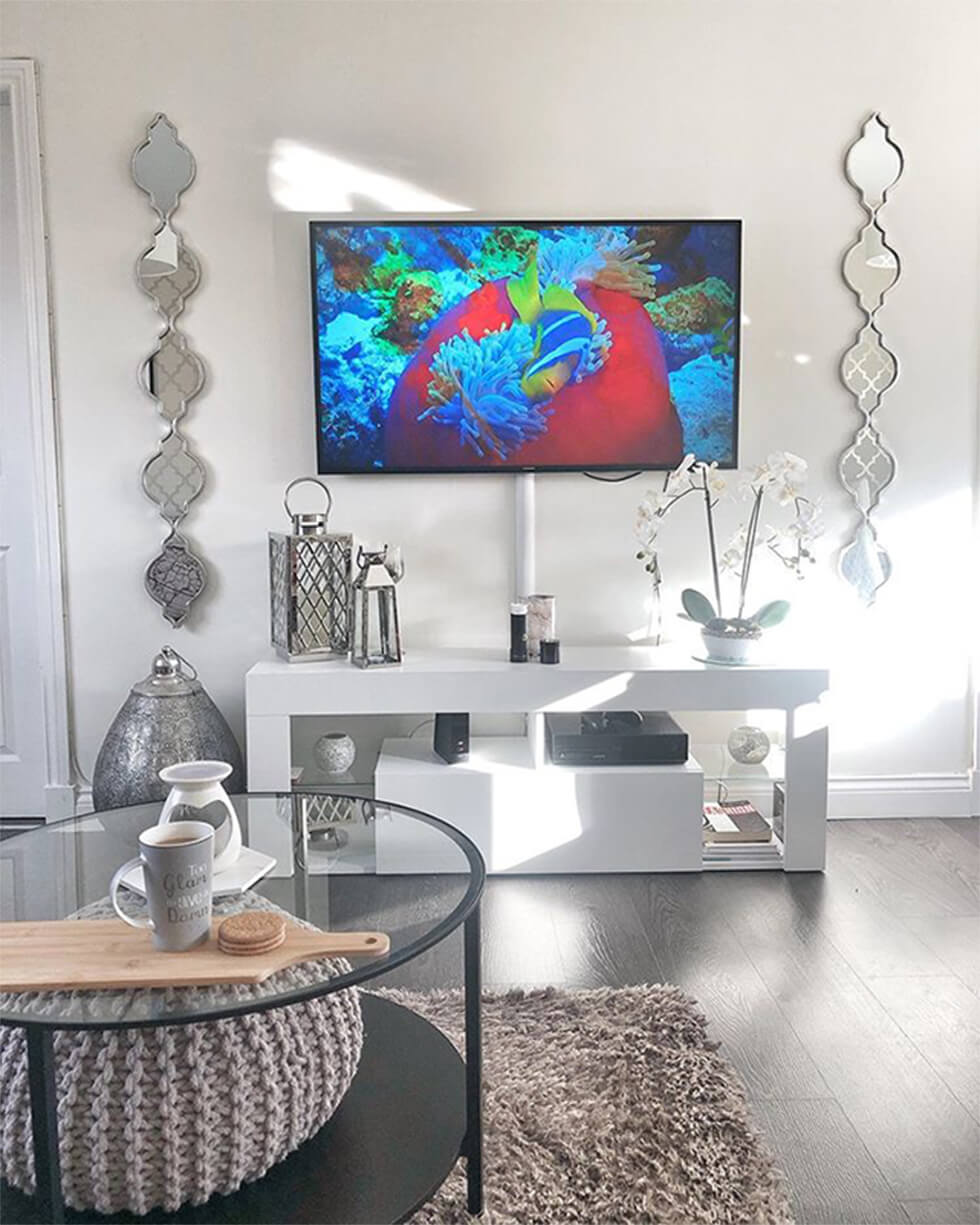 "Quite a lot of people wouldn't think to put silver with gold and vice versa, however I personally think it adds personality and interest to a space," says Claire. True to her word, she layers glamourous metallics in her living room to create a stunning and bright space.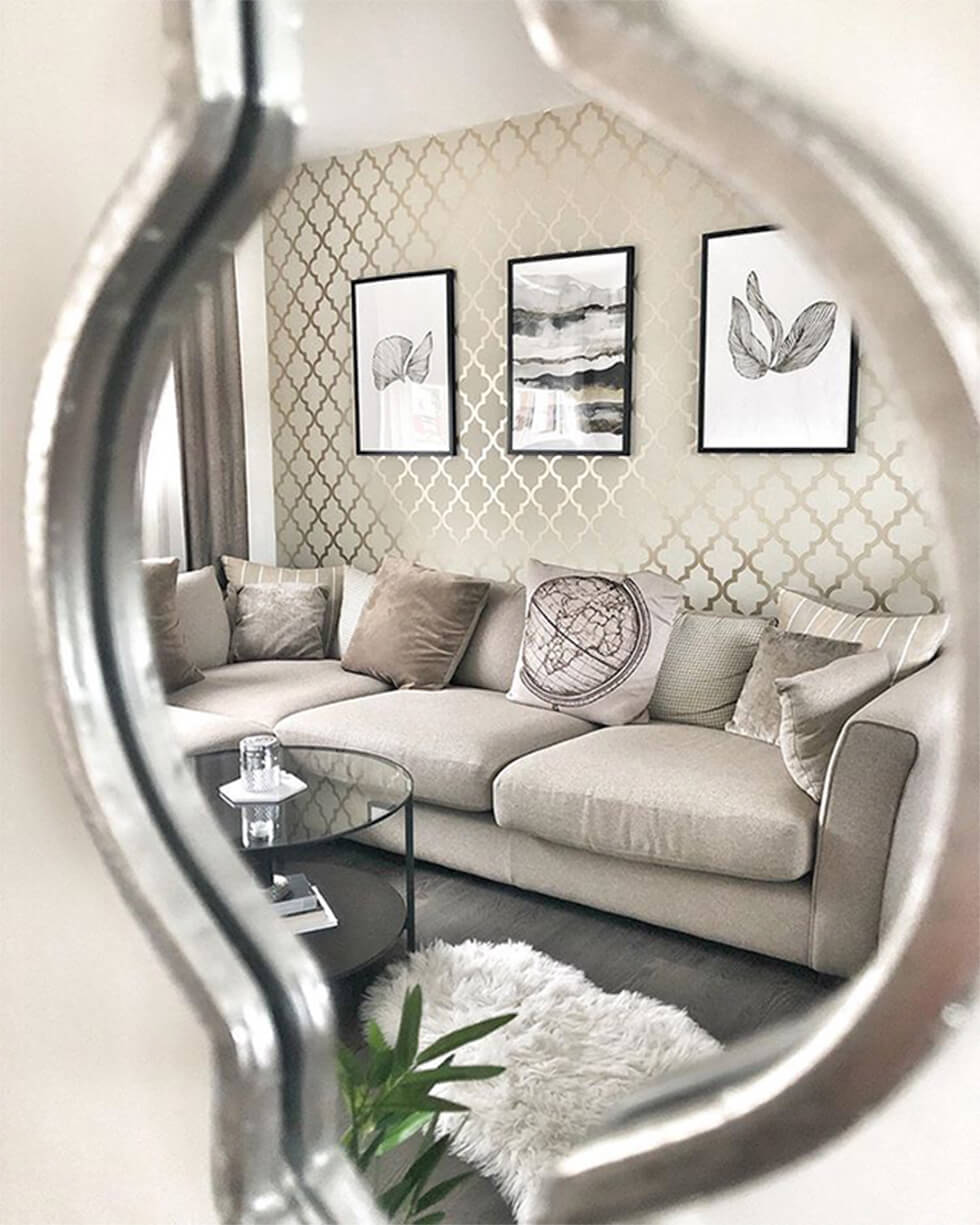 Two beautiful quatrefoil mirrors in a silver finish flank her TV, reflecting the cream and gold wallpaper on the opposing wall. "I really love my living room mirrors. They are such an unusual shape and they complement my wallpaper so well." When mixing metals, maintain coherence in other aspects like pattern or silhouette, like how Claire does here.
Show off your personality in the home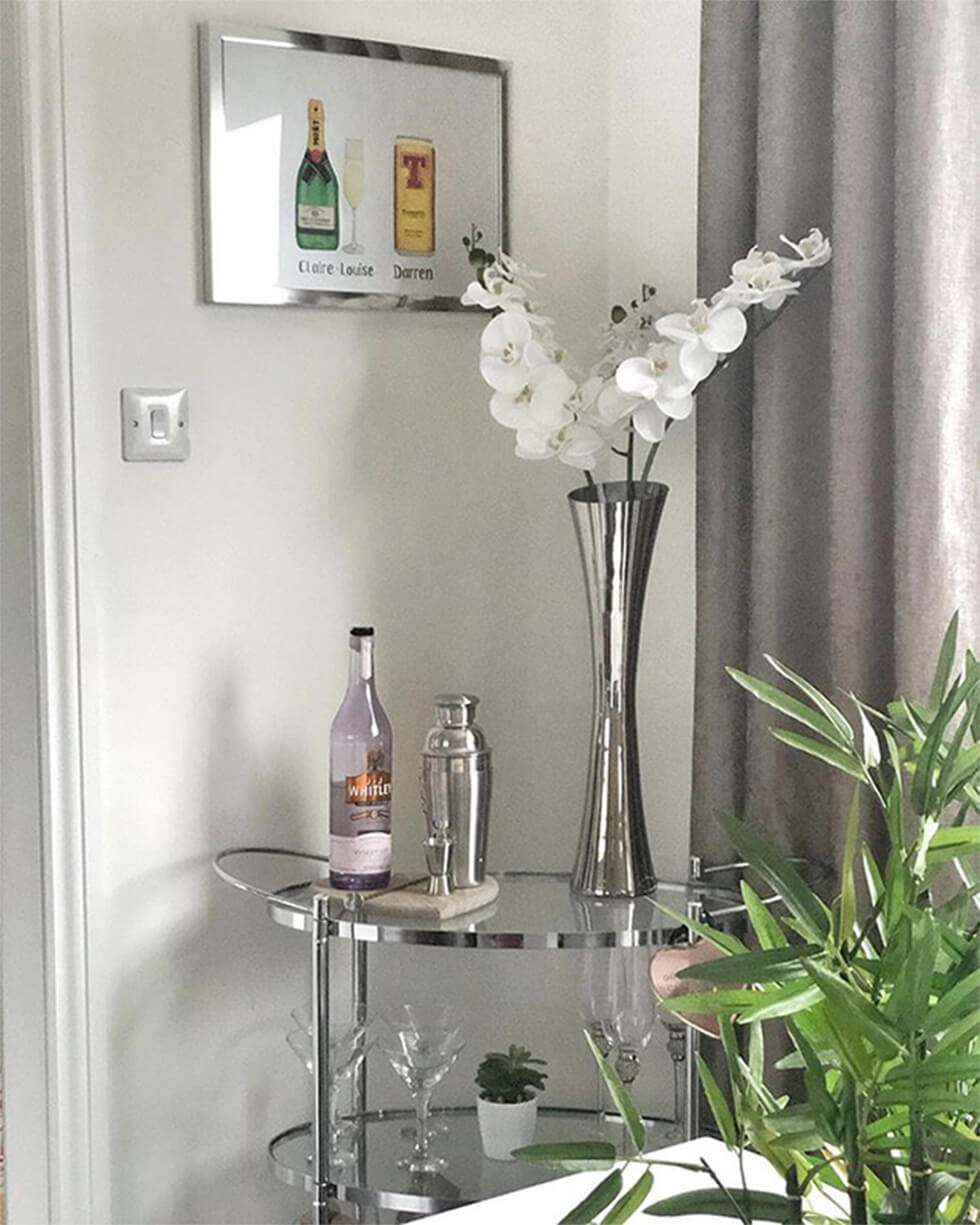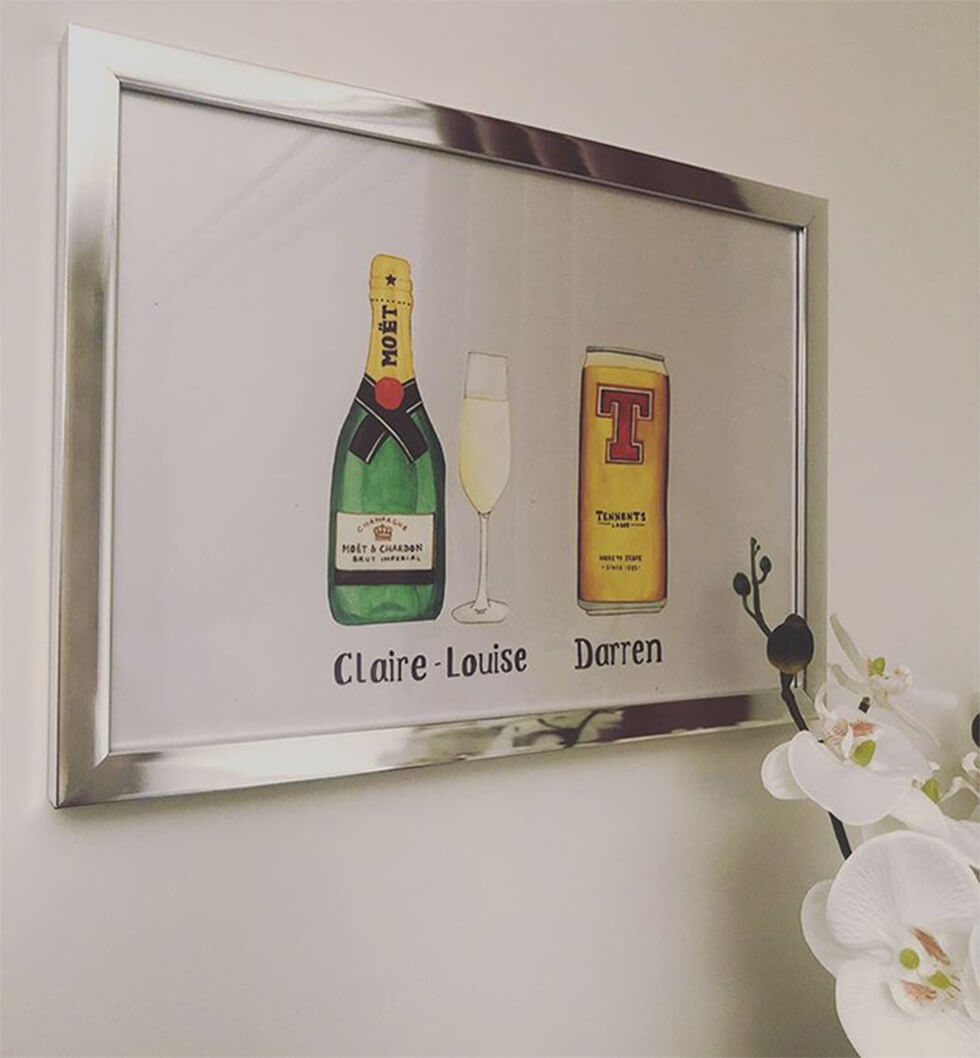 If you love entertaining or mixing drinks, setting up a nifty bar cart is not only convenient but a way to show off that side of you as well. Claire styles her bar cart simply, parking it in a corner beneath a sweet illustration of her and her partner's favourite drinks. Cool, personalised artwork aside, it's great as a conversation starter too!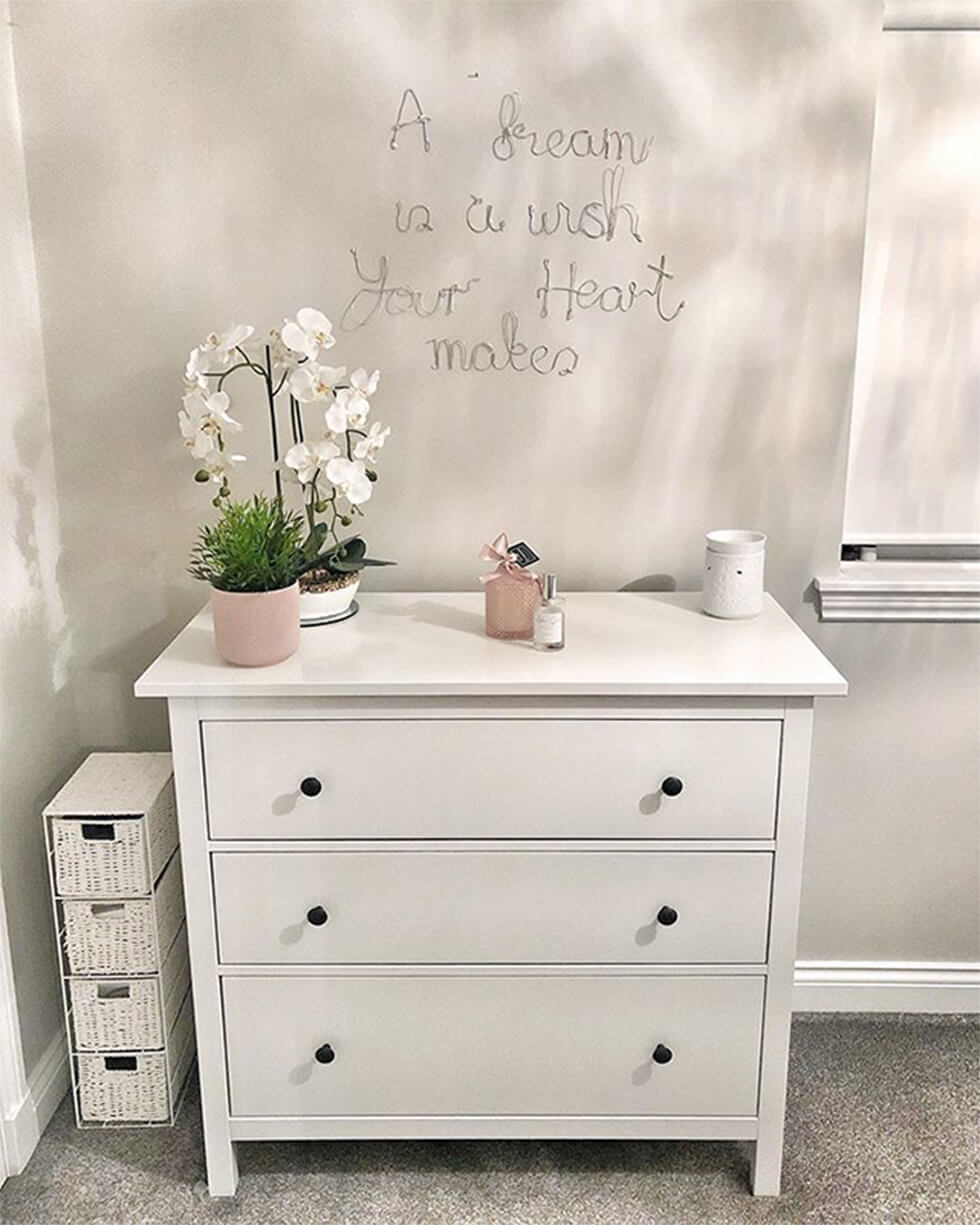 Claire also displays quotes she loves around the home. A nifty wire wording adorns the wall above her bedroom dresser, while cute, shower-themed sayings like 'Get naked' and 'Soak, Relax, Unwind' add some cheer to her bathroom. There are plenty of printable quotes available online, making them easy decor options for your own home.
Claire's dreamy dressing room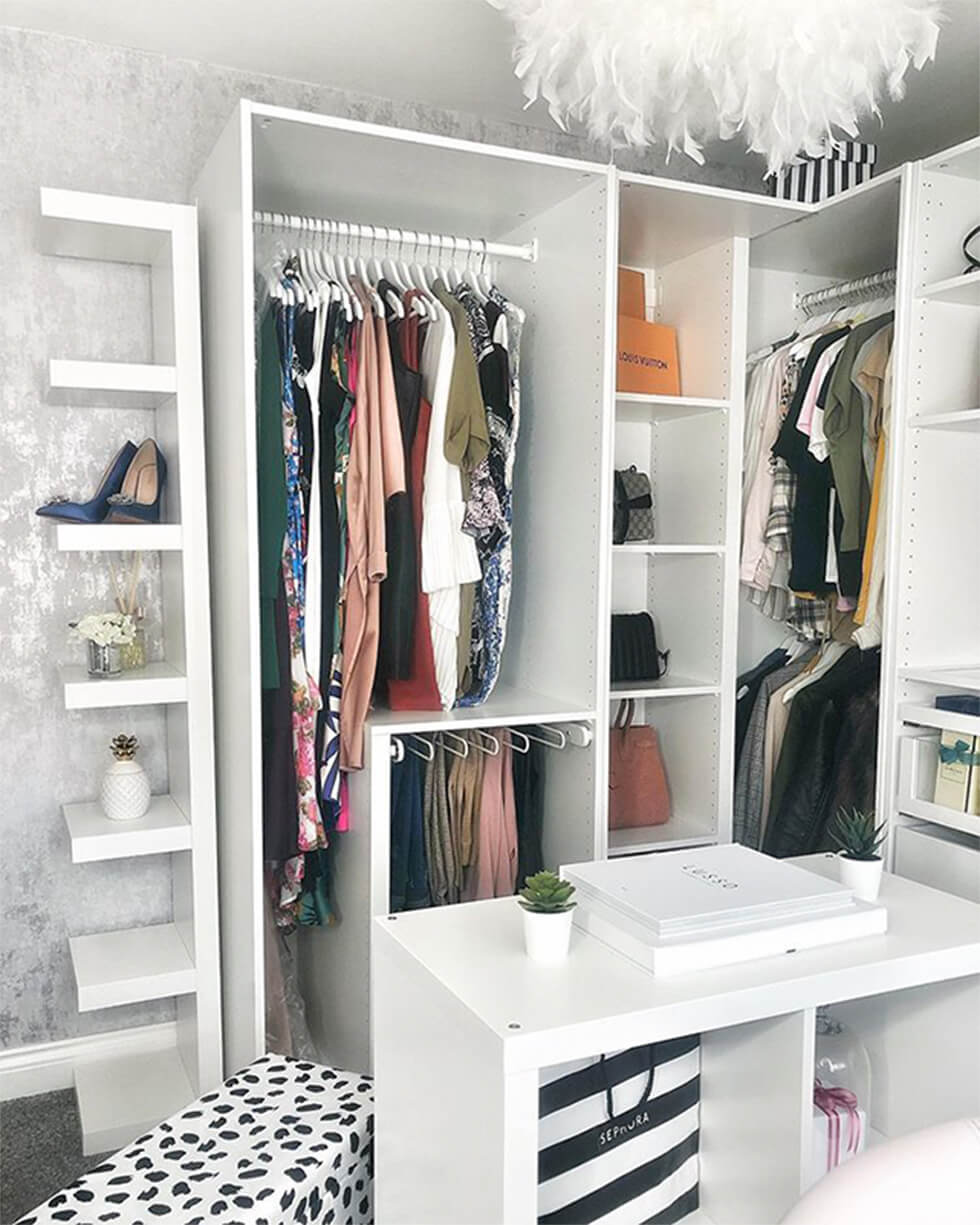 If having a room dedicated to your clothes and fashion accessories resonates with you, take a leaf out of Claire's book! "When planning out a dressing room I think it's important to think about the clothes that you already have and the type of storage you would need for them. For example, do you want specific drawers for underwear, or do you have long dresses that would require a floor length hanging space?"
"Space is another key element. It's important to think of the layout of your room when planning what furniture is going where. I would suggest either creating a floor plan or if you have a blank canvas with no furniture in the room, use masking tape on the floor to mark out where each piece of furniture would be placed, allowing you to see what floor space you have left."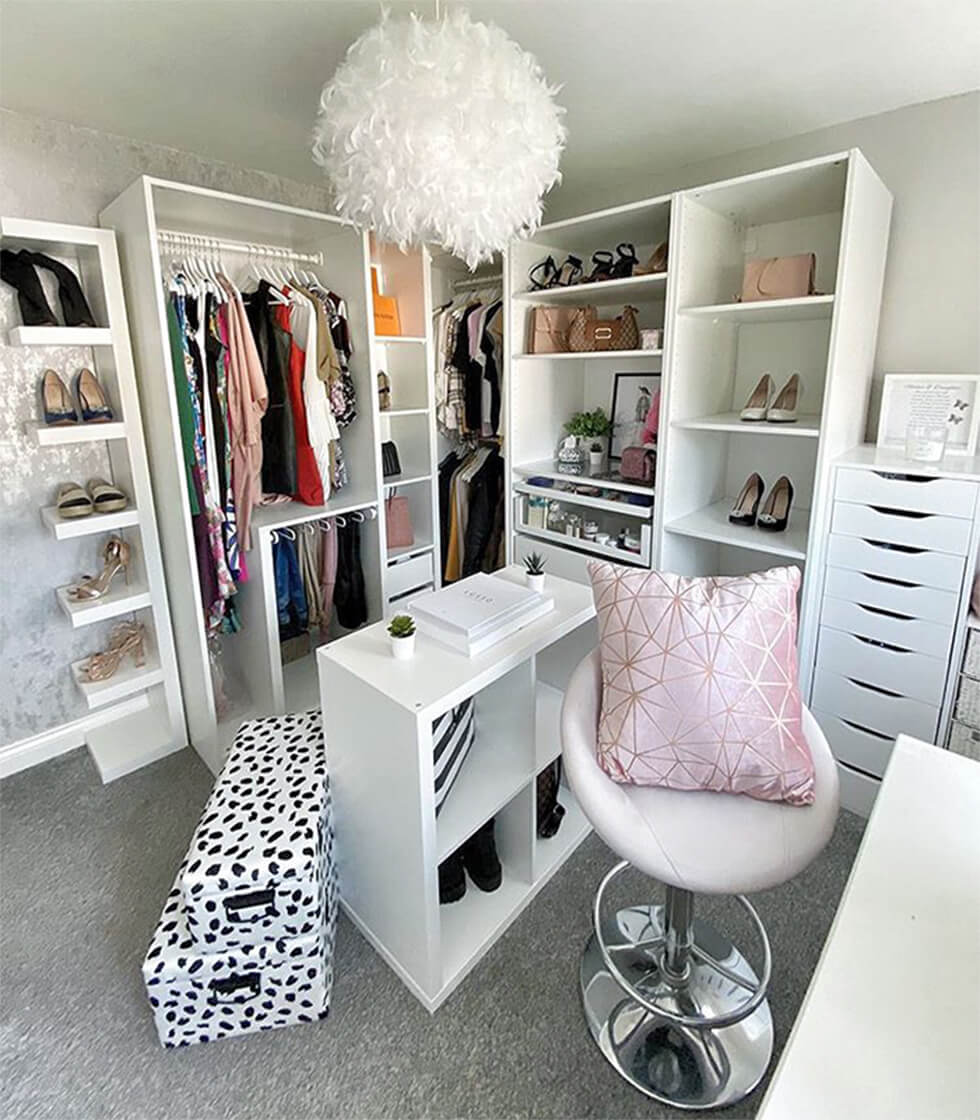 Don't rush into making design decisions.
"Always create mood boards if you are starting a room from scratch. This will allow you to see if your colour schemes, patterns and textures work well with each other or not and will help you visualise the idea that you have in your head," she adds.
With the help of modular furniture and good planning, Claire designed and styled a fab space filled with prints and accessories she loves. "I like statement prints or large prints. In my dressing room I have started a semi-gallery wall which is a good way to completely mix and match the content of your prints as well as sizing."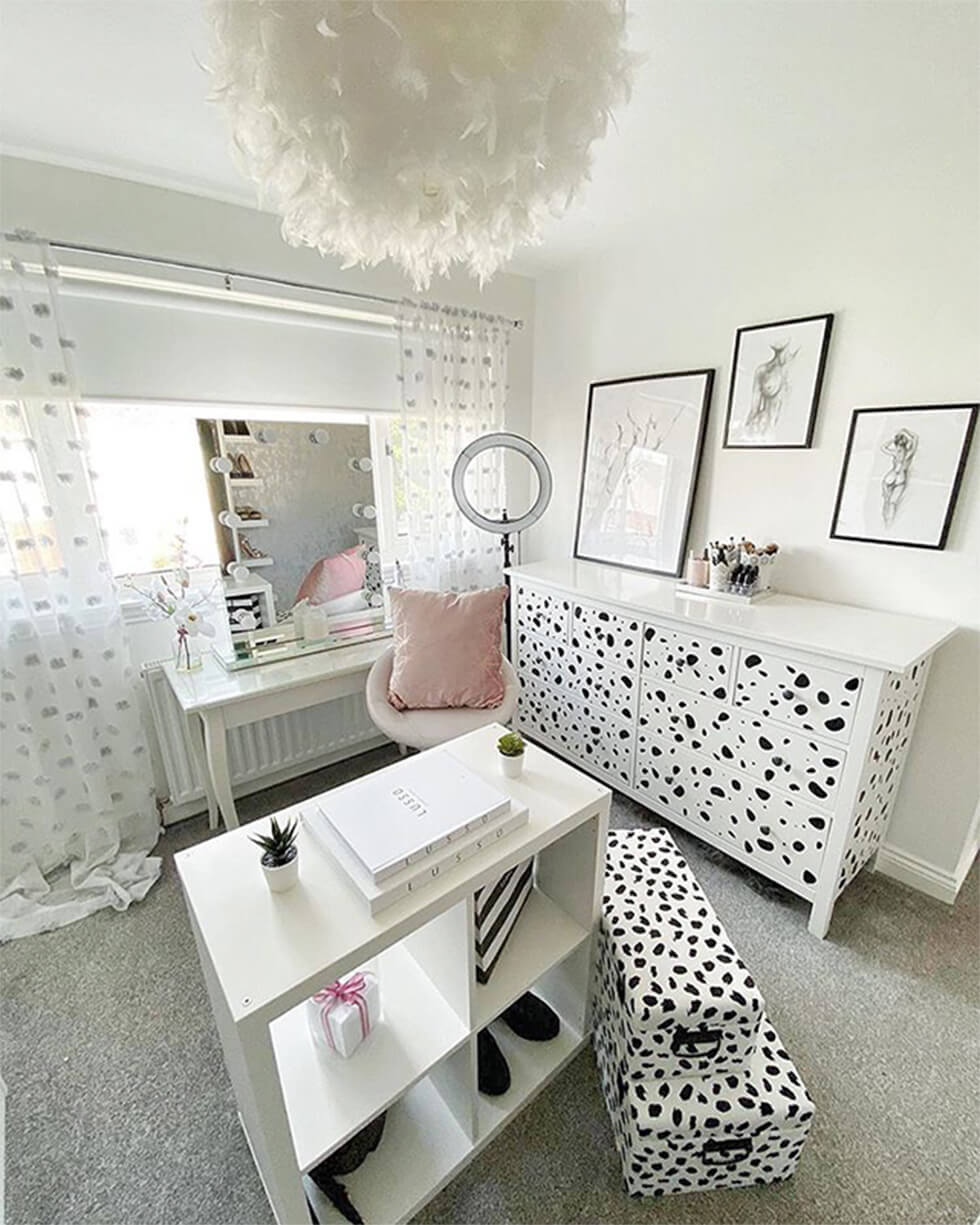 Another decorating tip from Claire is to look at ways to reuse existing furniture or accessories.
When you get bored of an interior piece, think of ways that you can change it up, don't just get rid of it.
For instance, she reused the Dalmatian wall decals that were on her old makeup room walls and strategically placed them on her Ikea Hemnes dresser to give it a completely different look. It's now one of her favourite pieces of furniture.
And on filling the home with things you love, one of Claire's interior resolutions for 2020 is to find a place for items she currently has in storage, or sell or donate them. "I'm a bit of a hoarder," she laughs. "So this year I'd like to strip back, declutter and focus on items that are timeless and are key centrepieces."