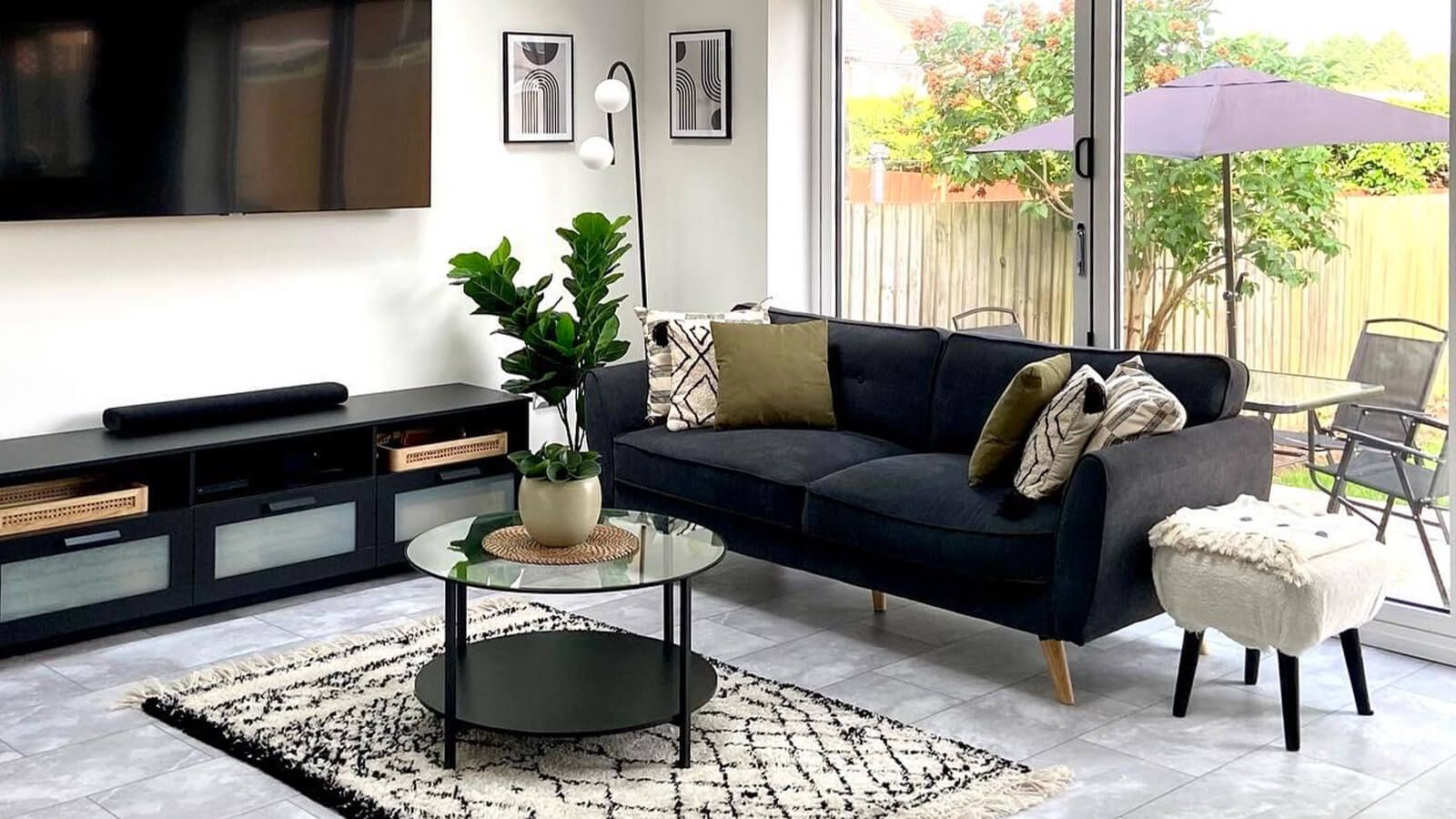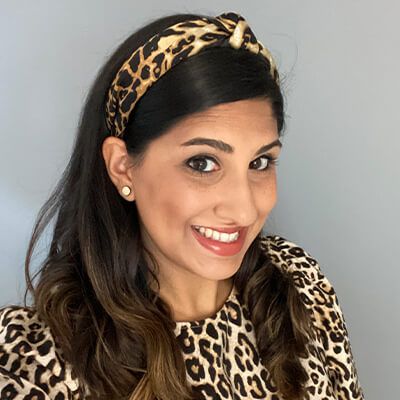 Making it cosy for the family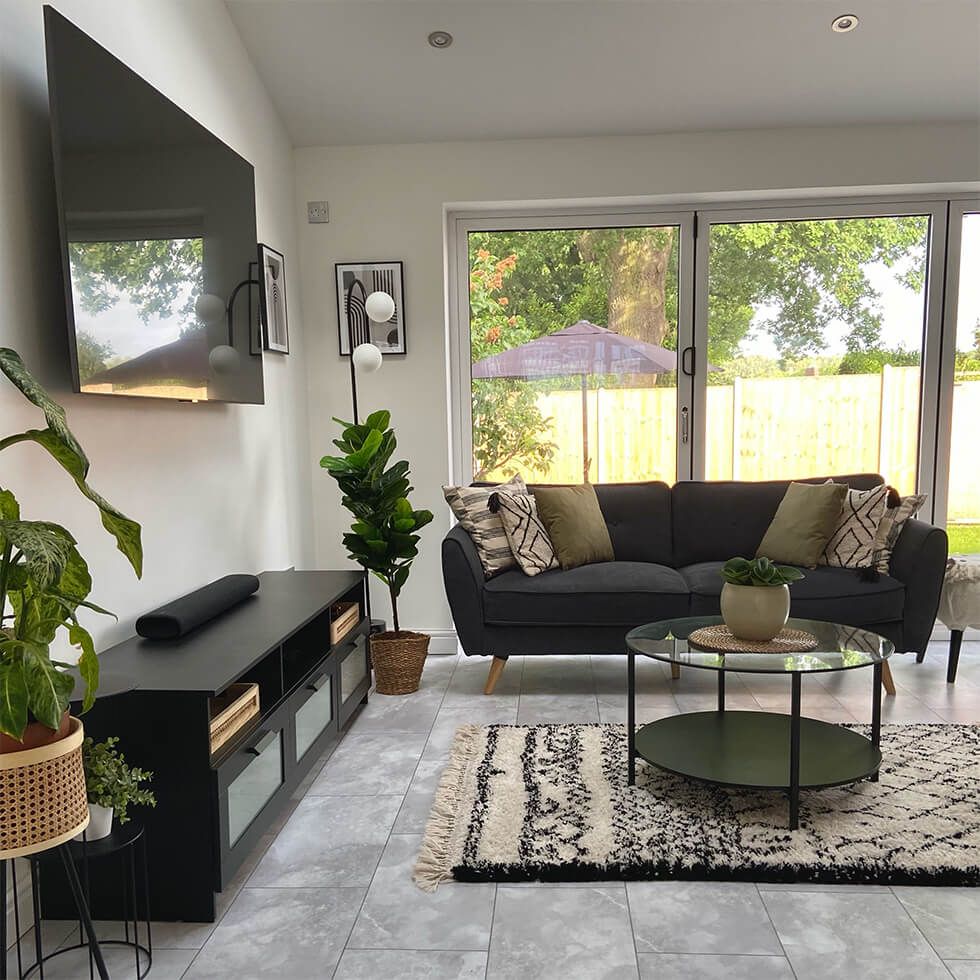 When planning the interior décor of her house, Heena Mistry admits that she initially was unsure about which direction to go. "We started by buying the bigger items such as the TV unit and sofa. Once we had these in, it was easy to add in the rest," she says. The result is a modern minimalist style in black and cream tones, a cosy vibe the whole family enjoys.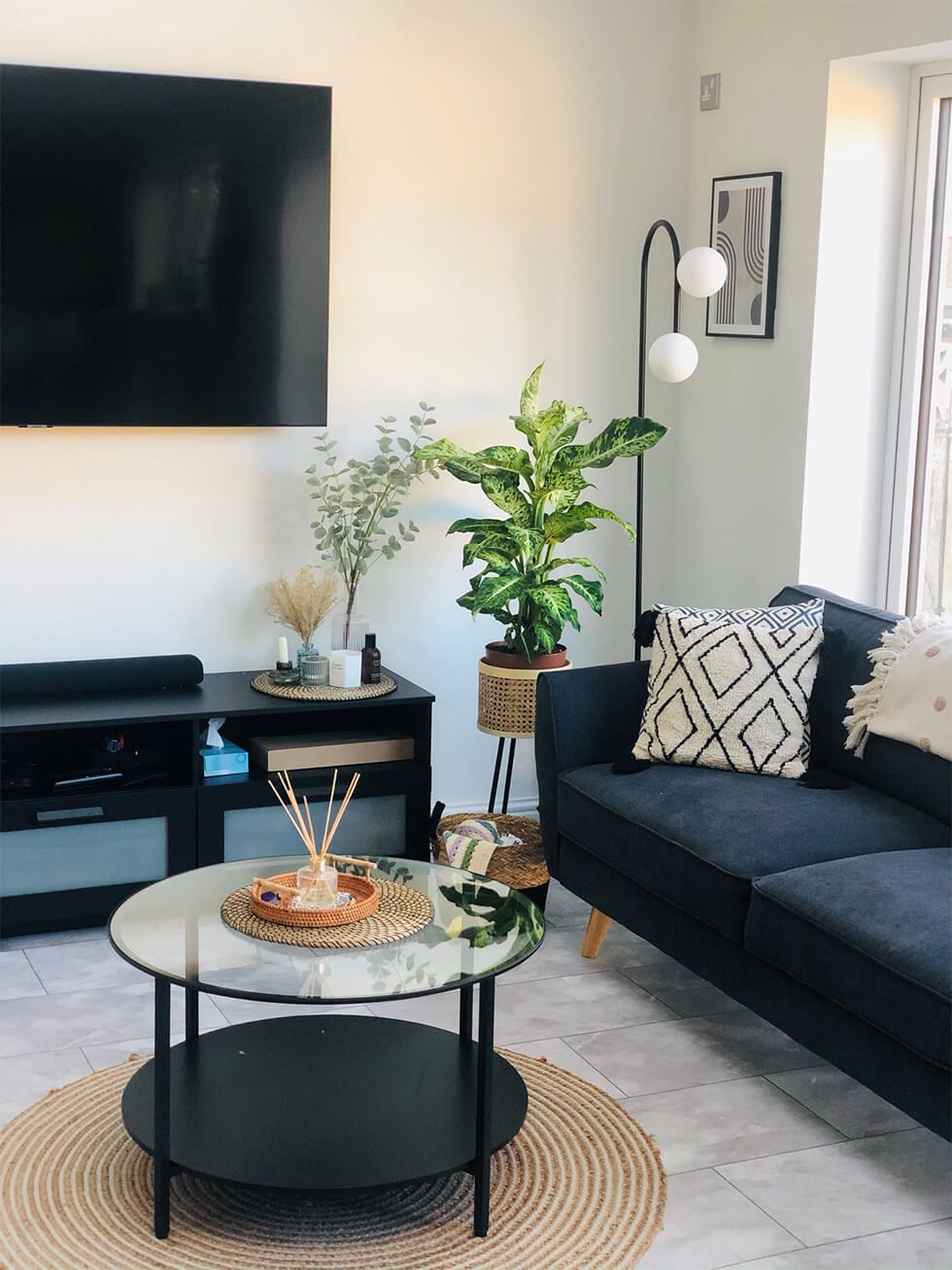 Heena's living room is anchored by our Harlow 3 seater, "We loved the minimal style of the sofa that fits perfectly in front of the bi-fold doors and is super easy to move around when we have loads of people over." She elevates the room with textured accessories like geometric cushions, a jute rug and some faux plants for a homely feel.
Blending style and function in the kitchen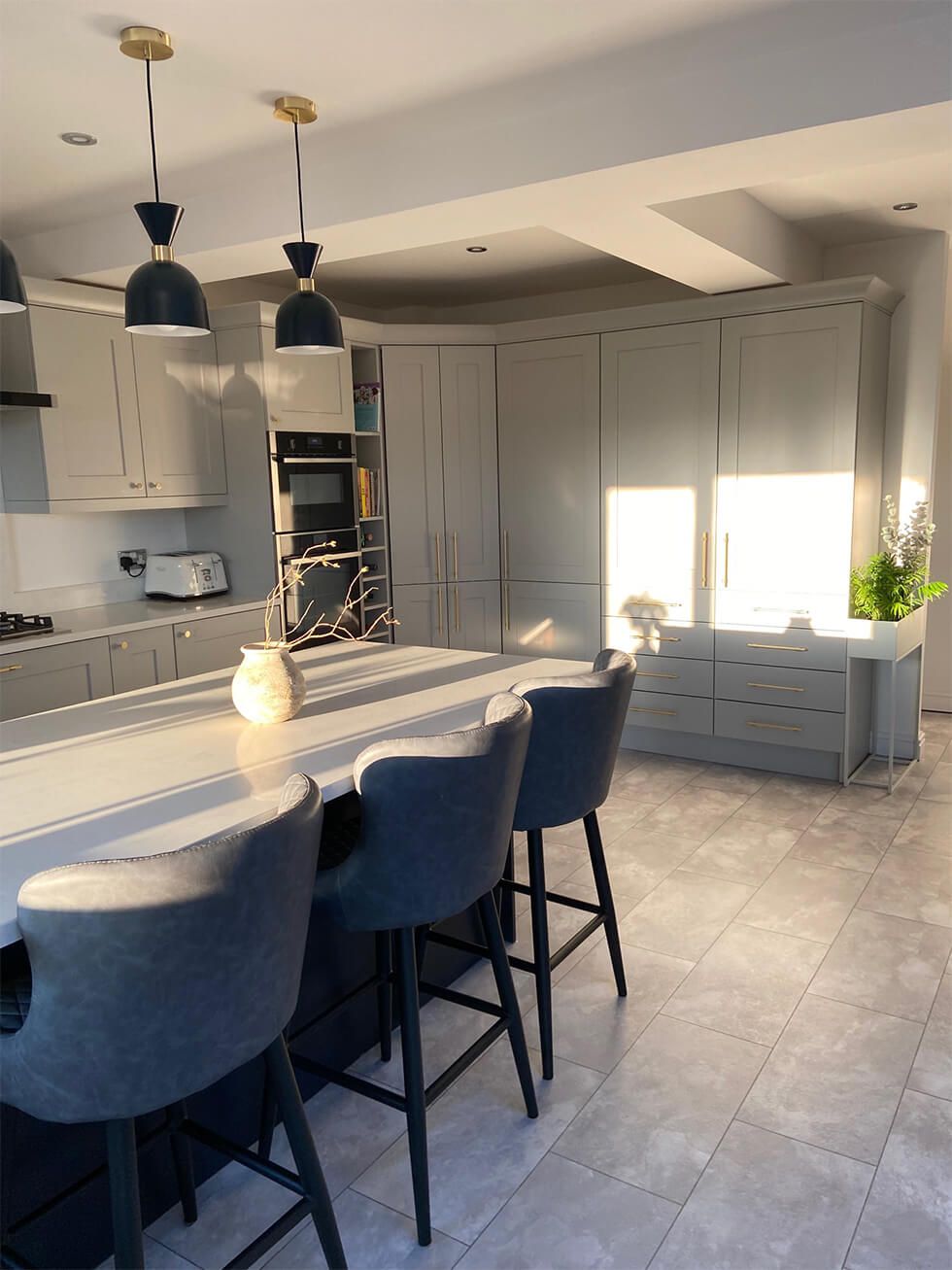 The living room flows seamlessly into her neutral kitchen, an open floorplan that benefits the whole family. "We have two young children so we needed the area to be open to keep an eye on the kids whilst cooking and socialising in the kitchen area," she explains.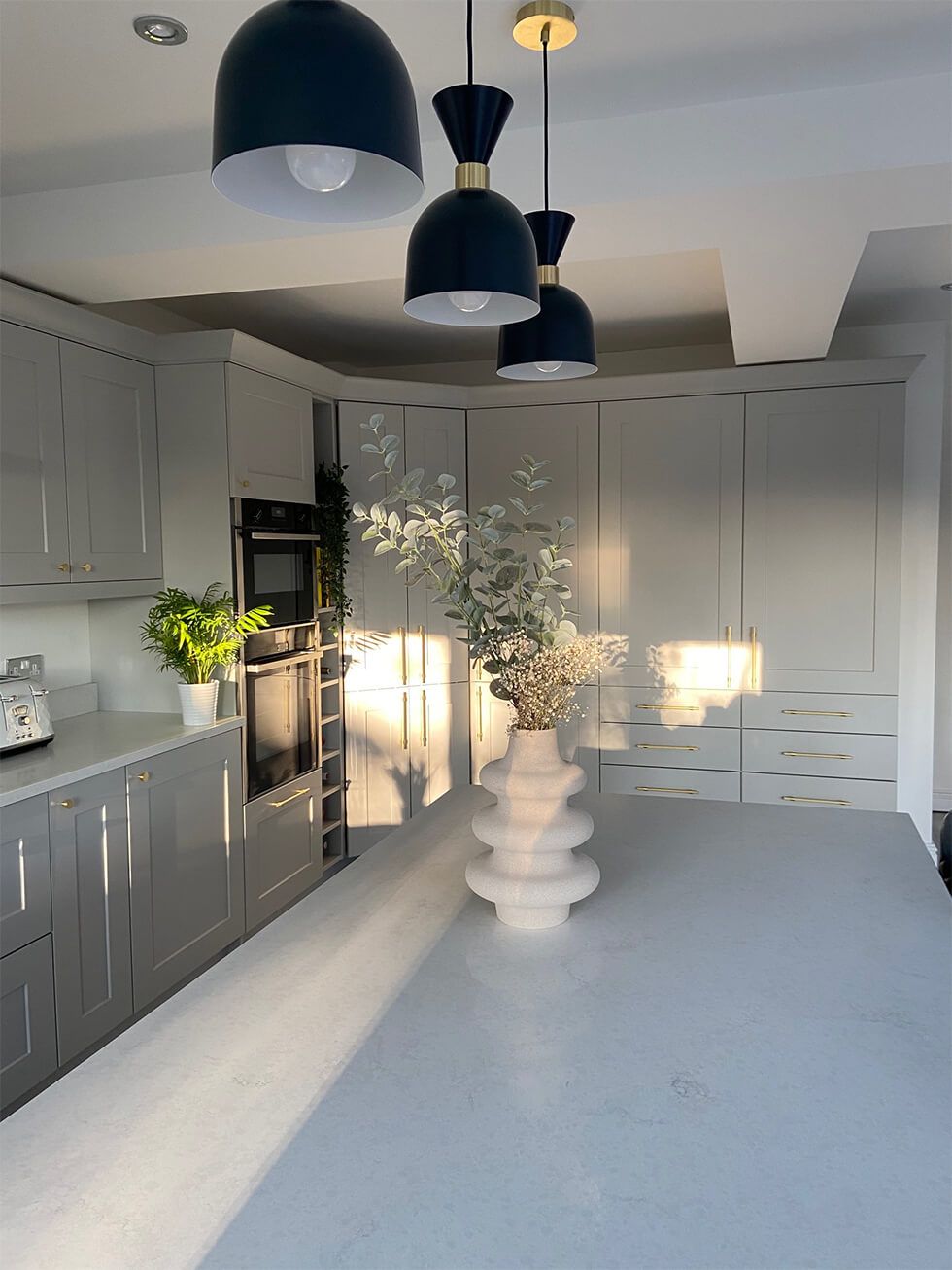 Some of the kitchen must-haves for Heena are the corner pantry for ample storage and integrated appliances to keep the space uncluttered. Not forgetting style, the cabinets are painted an elegant pale grey with gold hardware that matches the chic pendant lamps. This is in keeping with the modern theme but with a few luxe touches to create a beautiful space for entertaining guests.
Adding touches of navy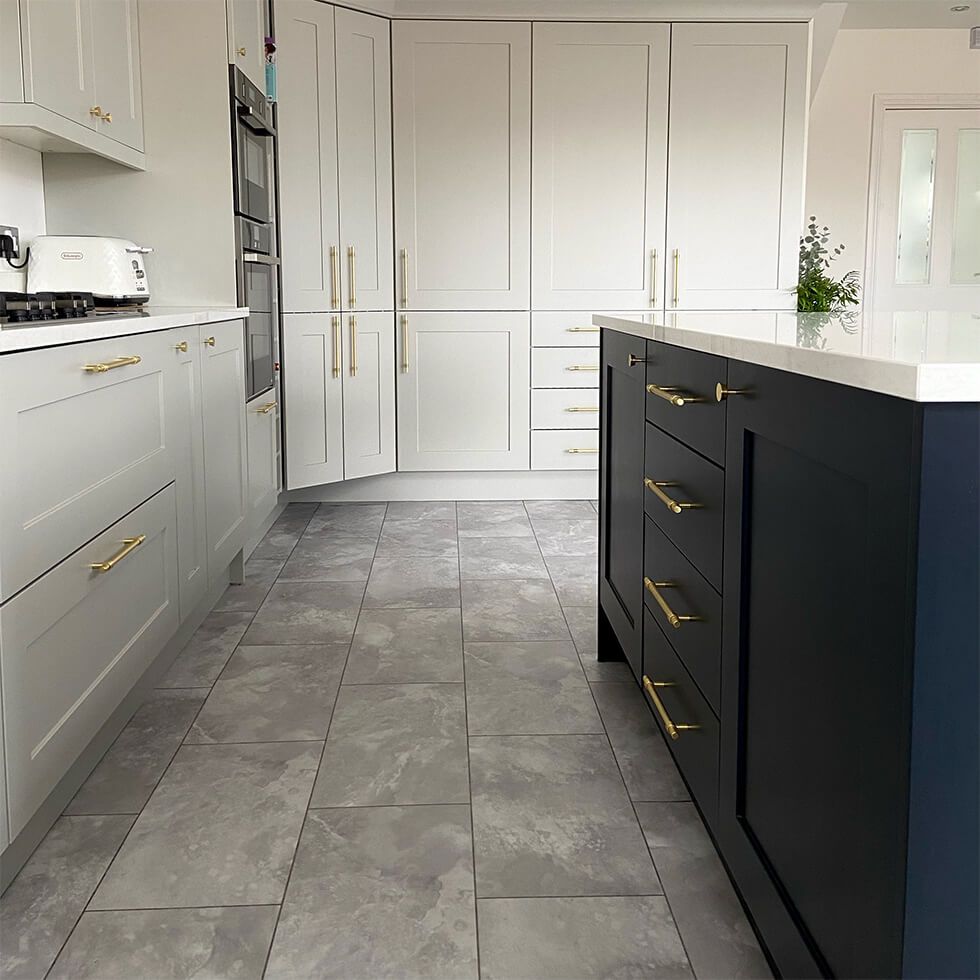 Though Heena sticks to neutral colours for most of her home, splashes of navy can be seen here and there for a pop of colour. In the kitchen, she went for a contrasting island in this rich hue. "I love that the island is navy and we have an accent feature wall next to the dining table in the same colour," she says.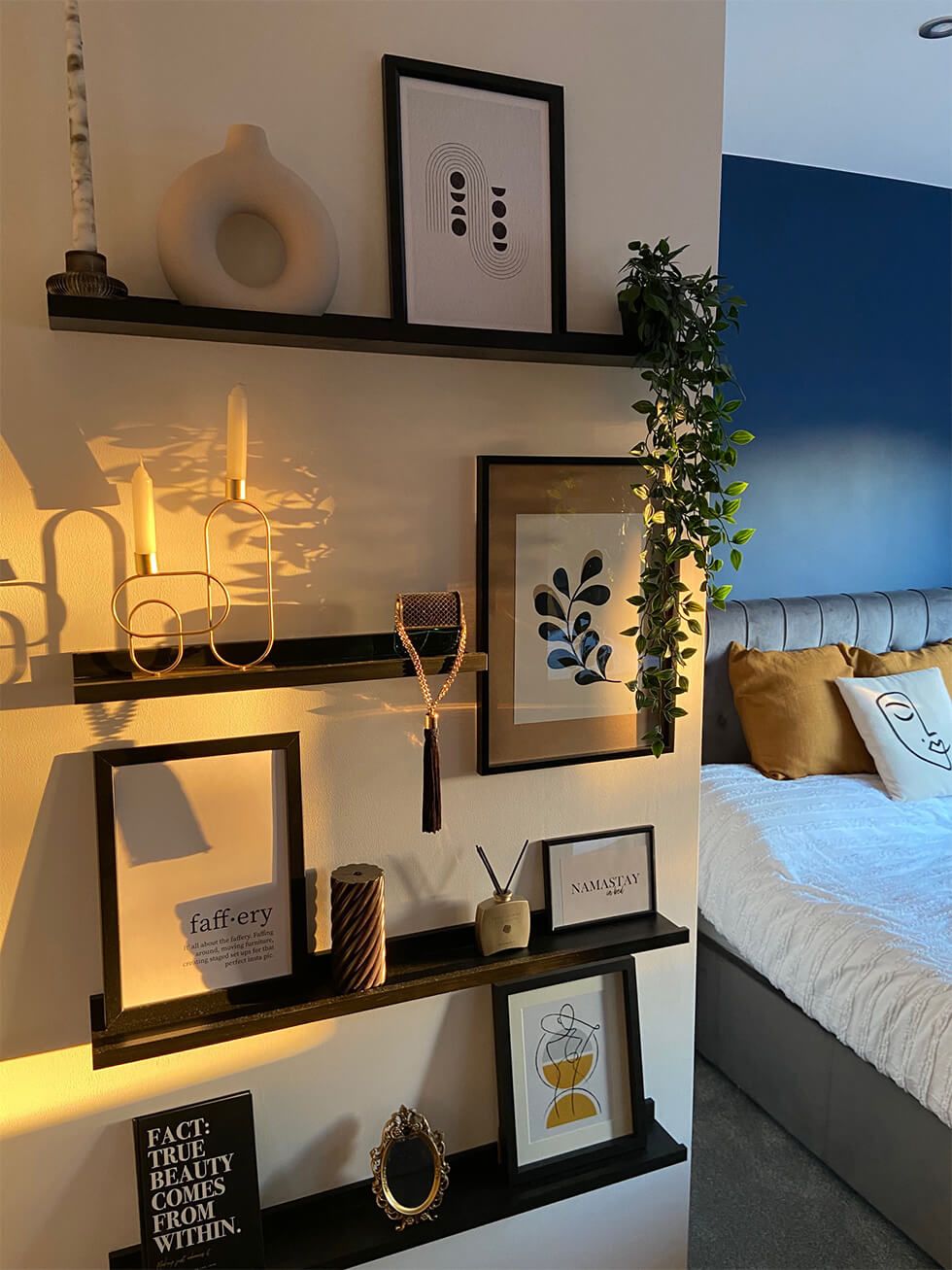 A navy feature wall can also be found in the bedroom. It provides a nice contrast against the grey bed and mustard accents in the pillows and artwork.
Decorating with art and pottery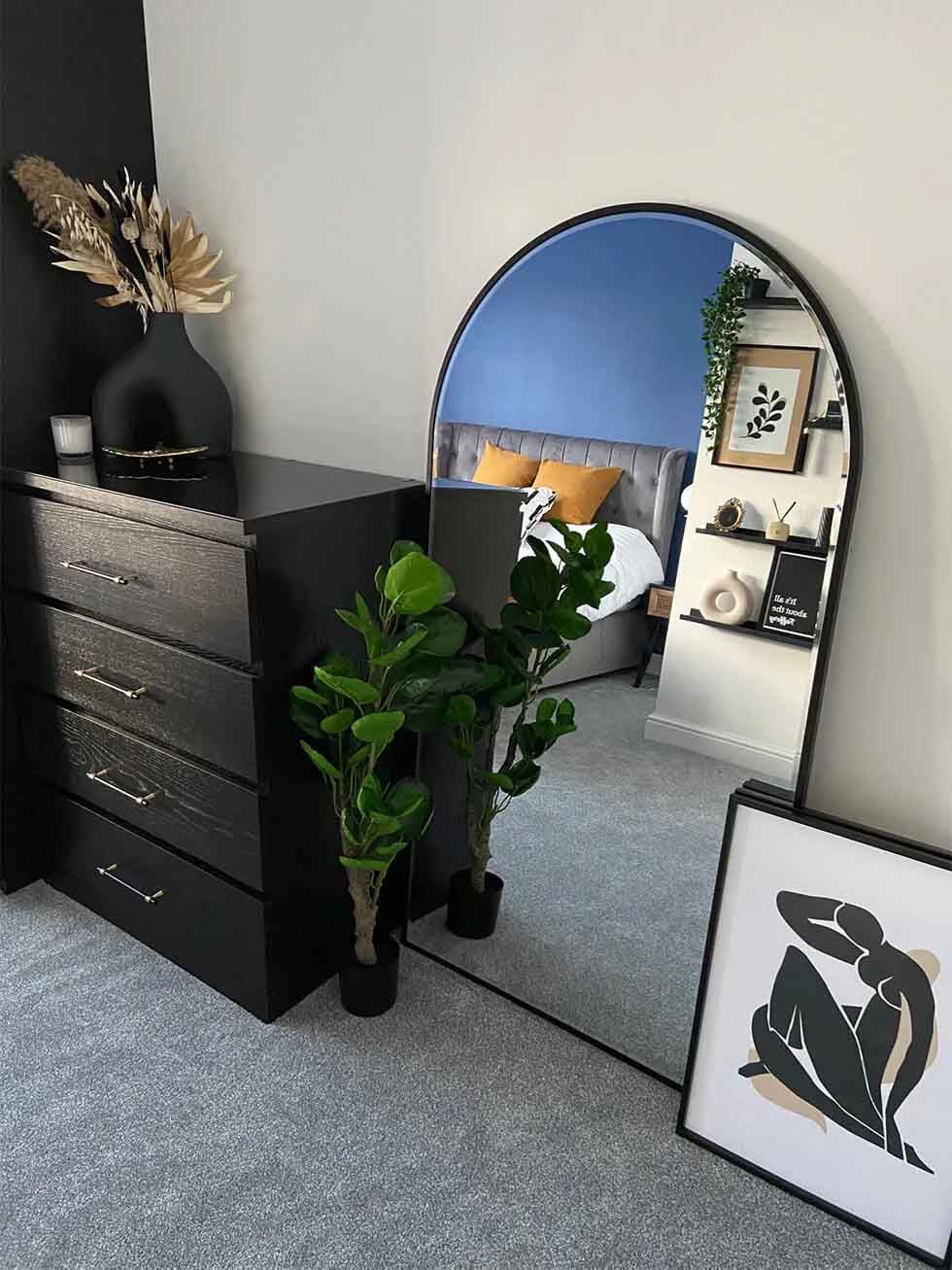 For accessories, abstract art in chic black frames provides visual interest around the house. "I love creating artwork so most of the pieces are from my Etsy shop," explains Heena, who likes to casually lean her prints instead of hanging them. These pieces not only add a stylish touch but also tie together the modern elements of her contemporary home.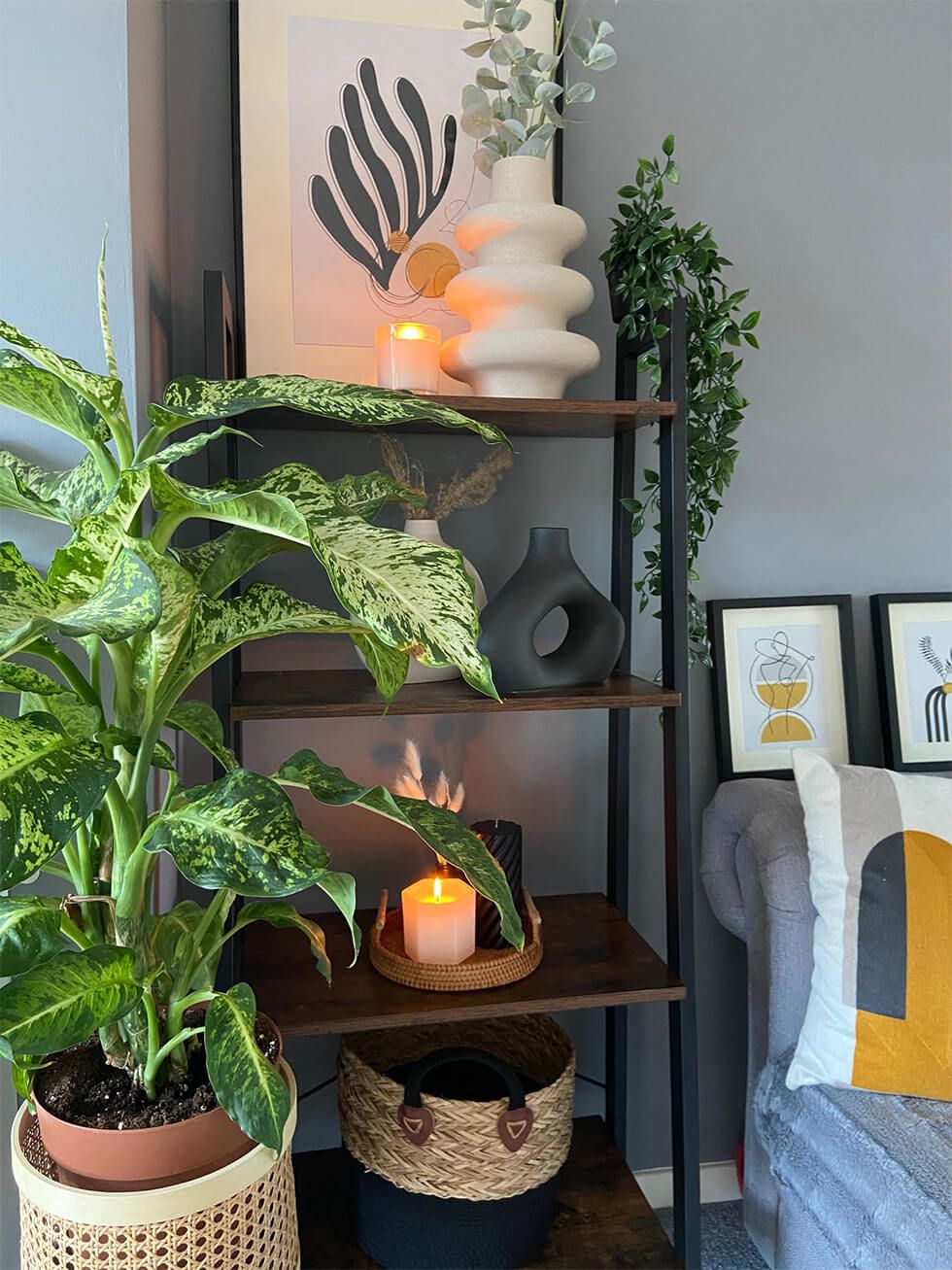 During the lockdown, Heena fell in love with ceramics and started collecting them. "I had no idea how addictive it would be and how much you could love ceramics," she exclaims. The vases come in unique shapes with many being used as vessels for faux plants.
Keeping it colourful for the kids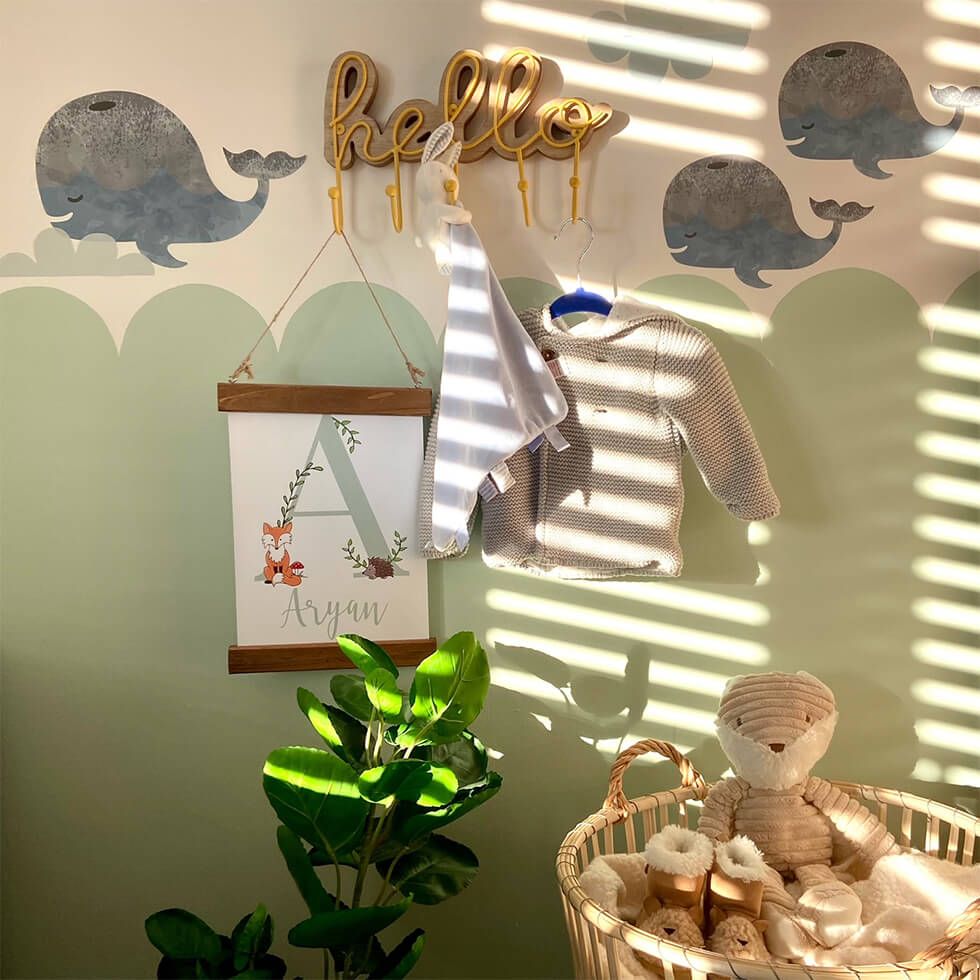 For the kids' bedroom, Heena decided on a more colourful style. She explains, "I had seen so much inspiration on Instagram with the scallop edge painted walls and thought I'd give it a go." A soft green was the colour of choice and she added a fun mural of animals to create an imaginative space for her little ones.
Shop The Look