How-to: 5 easy tips for small dining rooms
We share 5 easy tips and ways of styling a small dining table.
Bigger doesn't always mean better - and this is especially true when it comes to scoring style points in smaller spaces.
Carving out the room to create a chic, welcoming dining area is a common modern puzzle, but we have a few solutions and hacks that might help you along… read on to find out more!
Choosing the right table
It all starts with selecting the table, since it's going to be the centrepiece of the room. When working with limited space, shopping smart is key - and what we're looking for here is a small table that packs a punch when it comes to style and functionality.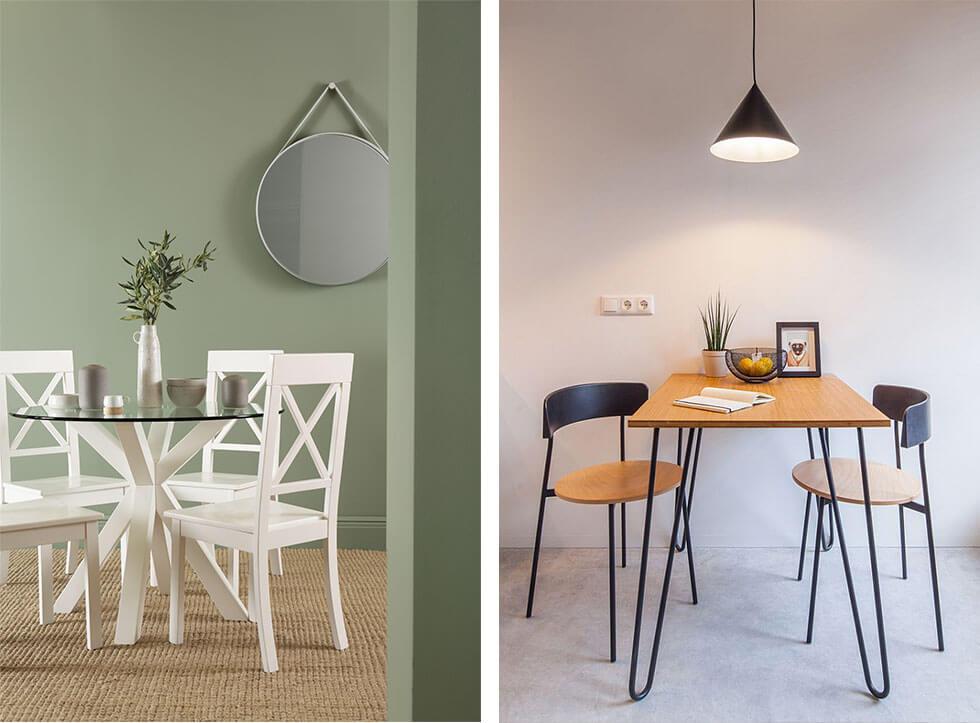 A compact round table can fit a surprising amount of people, and easily slots into tight corners, while a rectangular table will save on floor space.
The finish and make of the table makes a difference too - a modern, monochrome dining set evokes easy, modern chic, while a wooden table can create a rustic look or (with thin steel legs) a clean, industrial feel.
Bonus tips: look out for pedestal tables, as they offer more legroom and usually have strong, distinctive silhouettes, while taller tables will allow you to slot chairs and benches underneath and save even more space.
Consider an extending dining table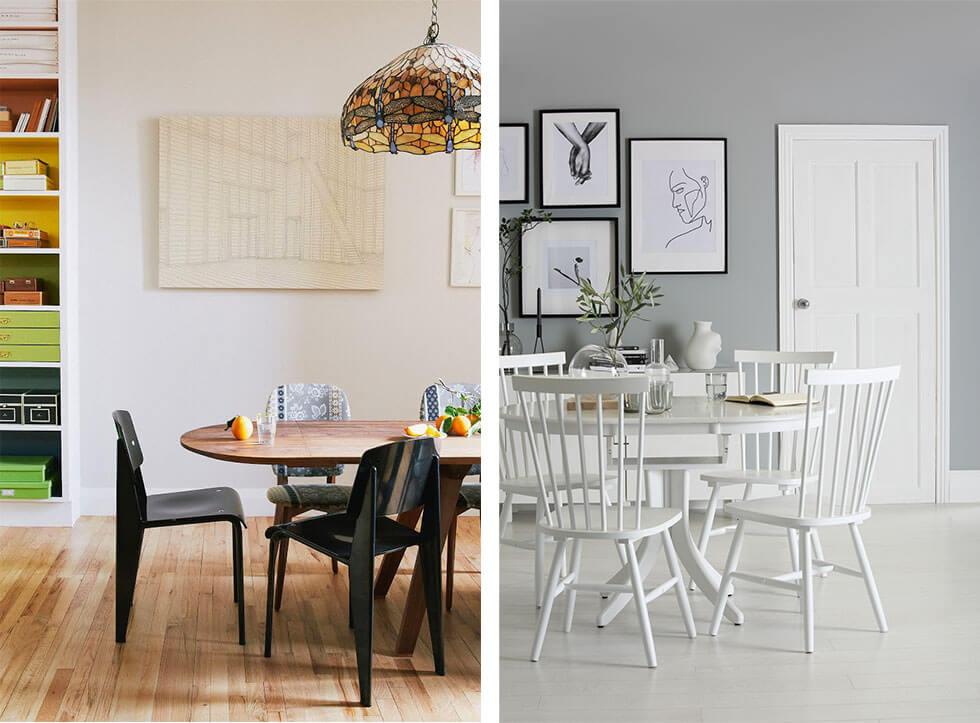 Better yet: opt for an extending table, the most immediate solution when dealing with a lack of room. Having a table that can shift in size and dimension means you can go small for daily meals and cups of tea, and extend it to accommodate more guests while entertaining.
There are many sturdy, stylish options available at the moment, ranging from glossy contemporary tables, to charming oak stunners. For smaller homes, choosing lighter tones can also help to create the illusion of space and an airy, easy feel.
Embrace versatility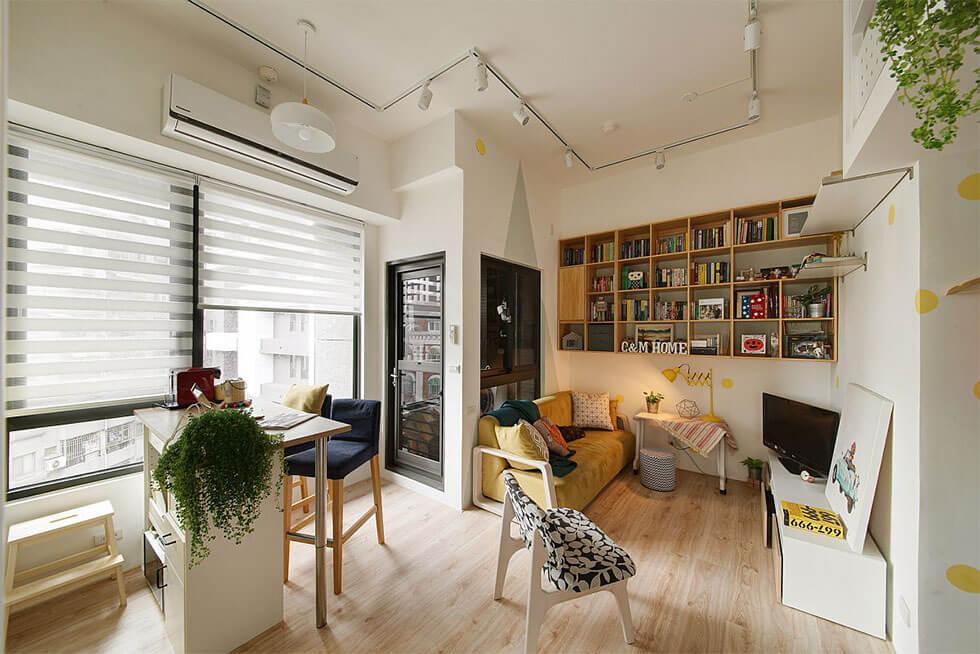 In many modern homes where space is at a premium, there might not always be a clear line between living and dining rooms.
So shop and style with versatility in mind, and perhaps get at home with the idea of moving things around! After all, a small dining table can easily double up as a kitchen island, workspace, reading nook, you name it. If you have a rectangular table, push it up against a wall when you need more space, and move it to a more prominent spot when it's in use as a dining table. Small dining tables are also a fantastic addition to a kitchen space for a more casual dining option.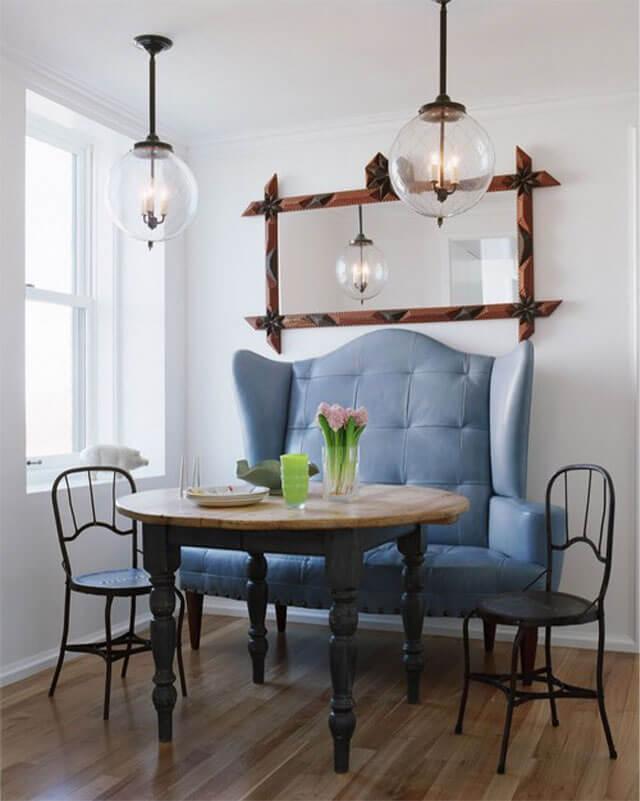 And it's not just the table - get creative with seating. A matching set of chairs can be a wonderfully cohesive approach, but benches can seat more people and are easily stowed away. Sofas and armchairs can also be called into action for a more eclectic, carefree approach, and ottomans are a good option too, especially since they also work as storage options.
Trick the eye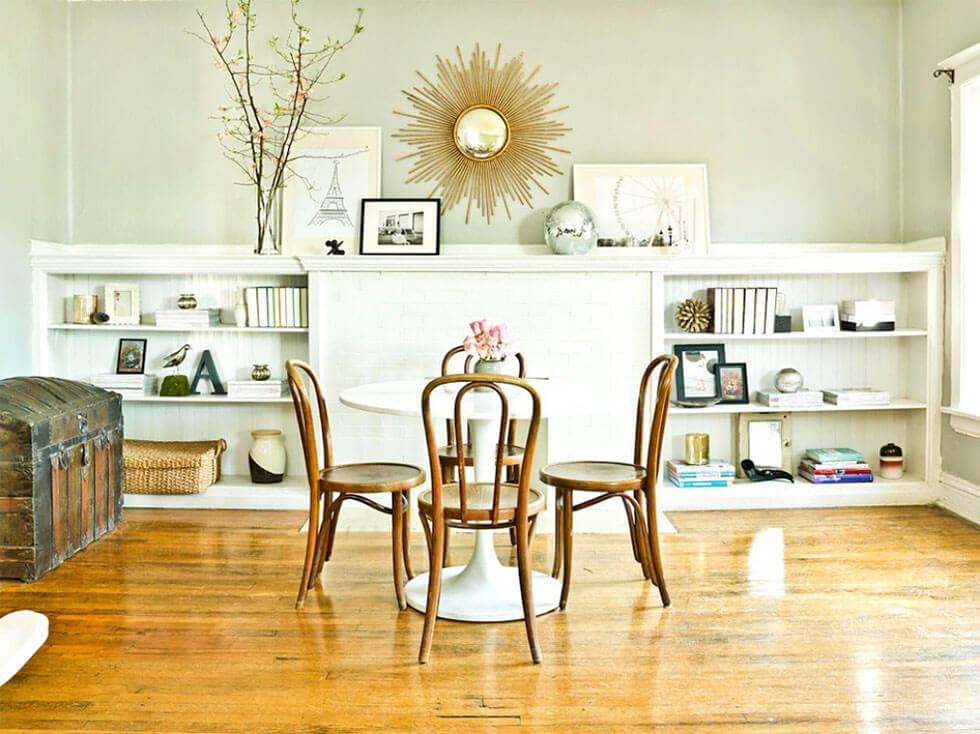 Once you have your table in place, it's time to plan the decor. There are a few surefire visual tricks to create the illusion of more space and height, and they all lie in drawing the eye upward.
Hang your light fixtures (chandeliers and pendant lighting works beautifully) directly over your table, and artwork can be placed at the eye level, and slightly above. The strategic use of mirrors will also help create a sense of expansiveness - they're best placed opposite the table, or perpendicular to a source of light to make the room feel brighter.
And about that light: if you can, do take advantage of your home's features and plan your dining area near the windows to allow natural light to fill your space.
Make a statement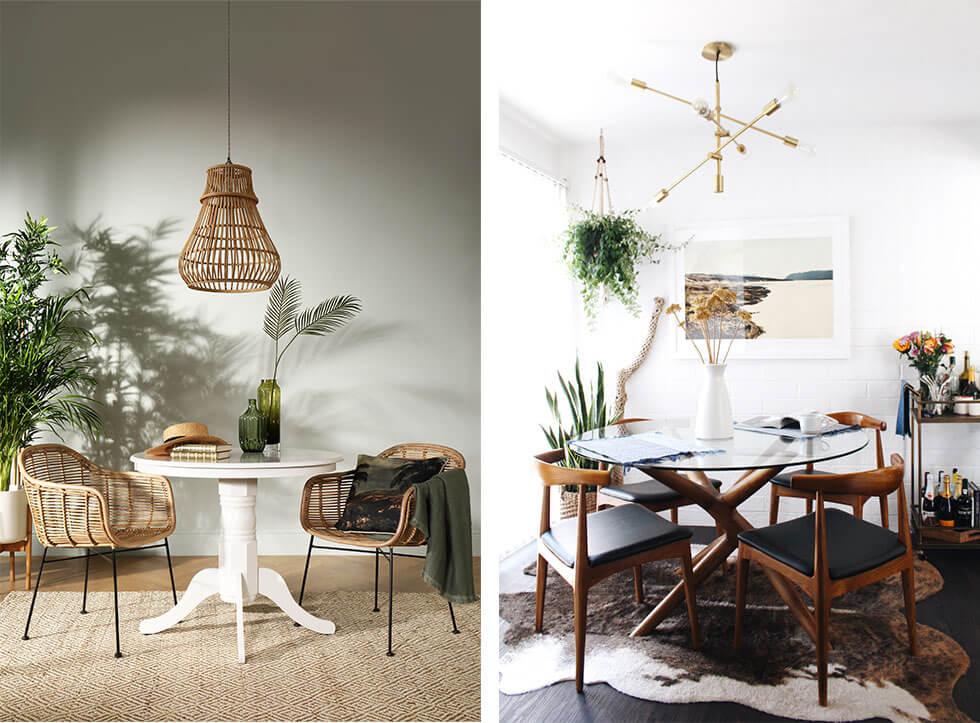 Last but not least, take advantage of one of the main strengths of working with a smaller space - a little goes a long way. In a sense, it's easier to really make this space your own and add lots of personality, because every choice - whether it's furniture, colour, or texture - has impact.
Touches of rattan and greenery can instantly transform your dining area into a tropical oasis, while a sculptural light fixture or printed rug can add chic, distinctive elegance and make a powerful style statement.