Homes We Love: Elegant in neutrals
A minimalist with a love for calming colours, Jo shows us how she brings elegance and comfort into her home.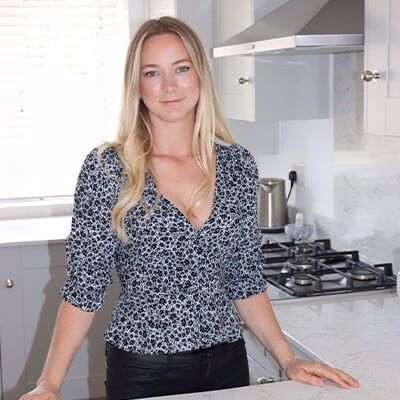 Bringing in elegance through neutral colours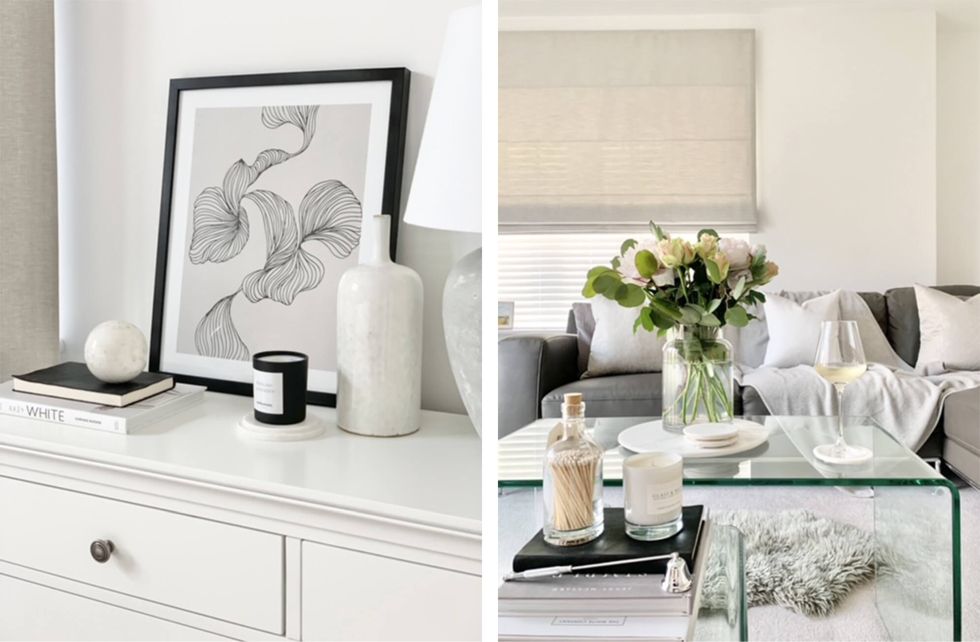 Taking the minimalist aesthetic but making it cosy and elegant, Jo's home looks like a page from a magazine. She nails that luxury hotel look thanks to her love of neutral colours that run throughout her home. "For me, natural or raw materials like marble, glass, stone, sun-bleached wood, and concrete are what inspire my colour palette and I love adding black accents for interest and depth," says Jo.
For accessories, Jo has an eye for chic pieces like vases, coffee table books and candles. "I love contemporary accessories and think in showing restraint with the décor and keeping things simple, you can really see the elegance and clean lines of each furniture piece."
Designing a kitchen for entertaining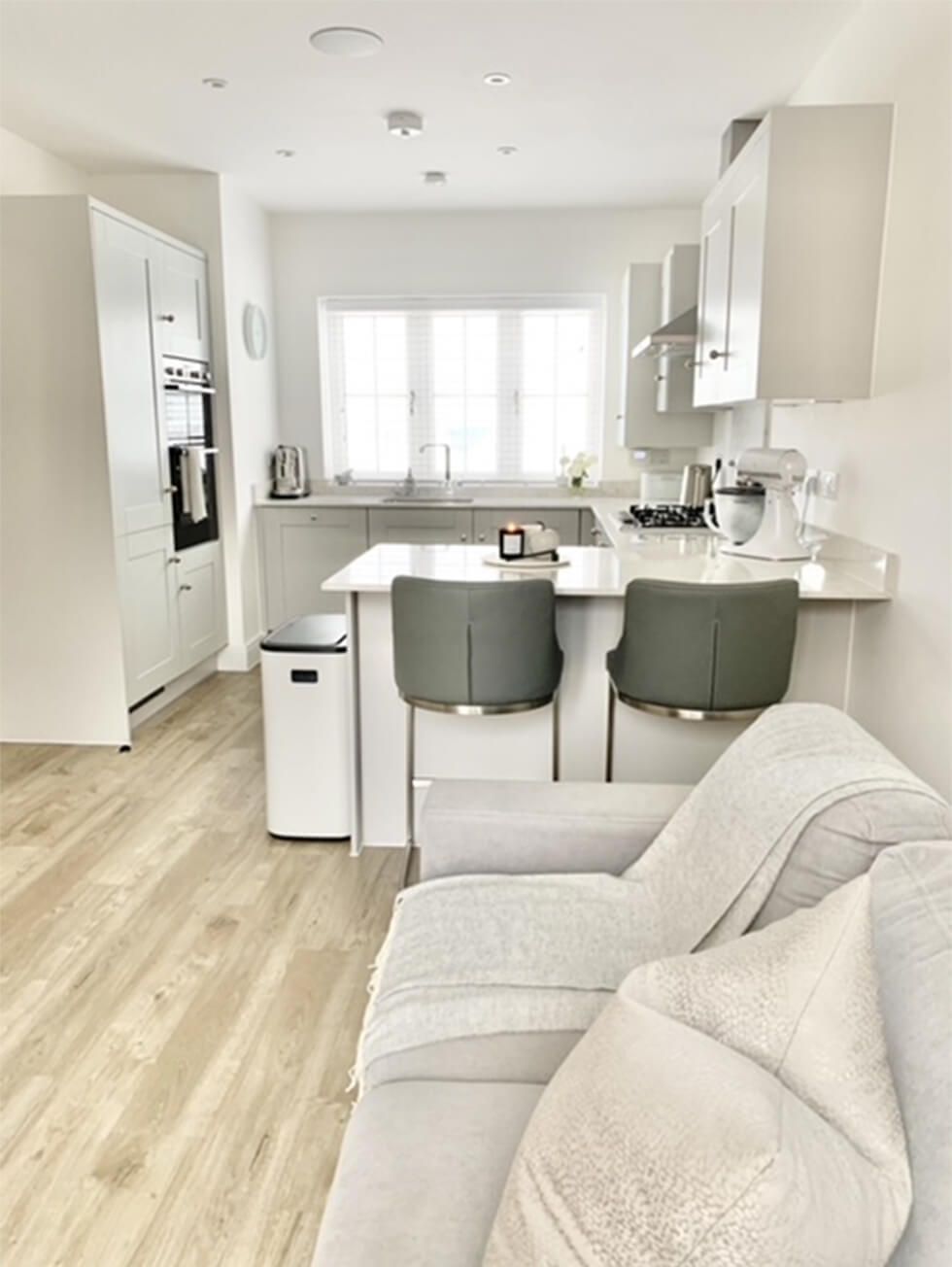 Onwards to the kitchen, Jo continues her calming colour scheme of white and grey. It makes the kitchen feel warm and welcoming, something Jo wanted since she loves to entertain guests. It's spacious too, as the current U-shaped layout is a big upgrade from the galley kitchen in her previous home. Here, she's added bar stools and a sofa for guests to dine and lounge in comfort.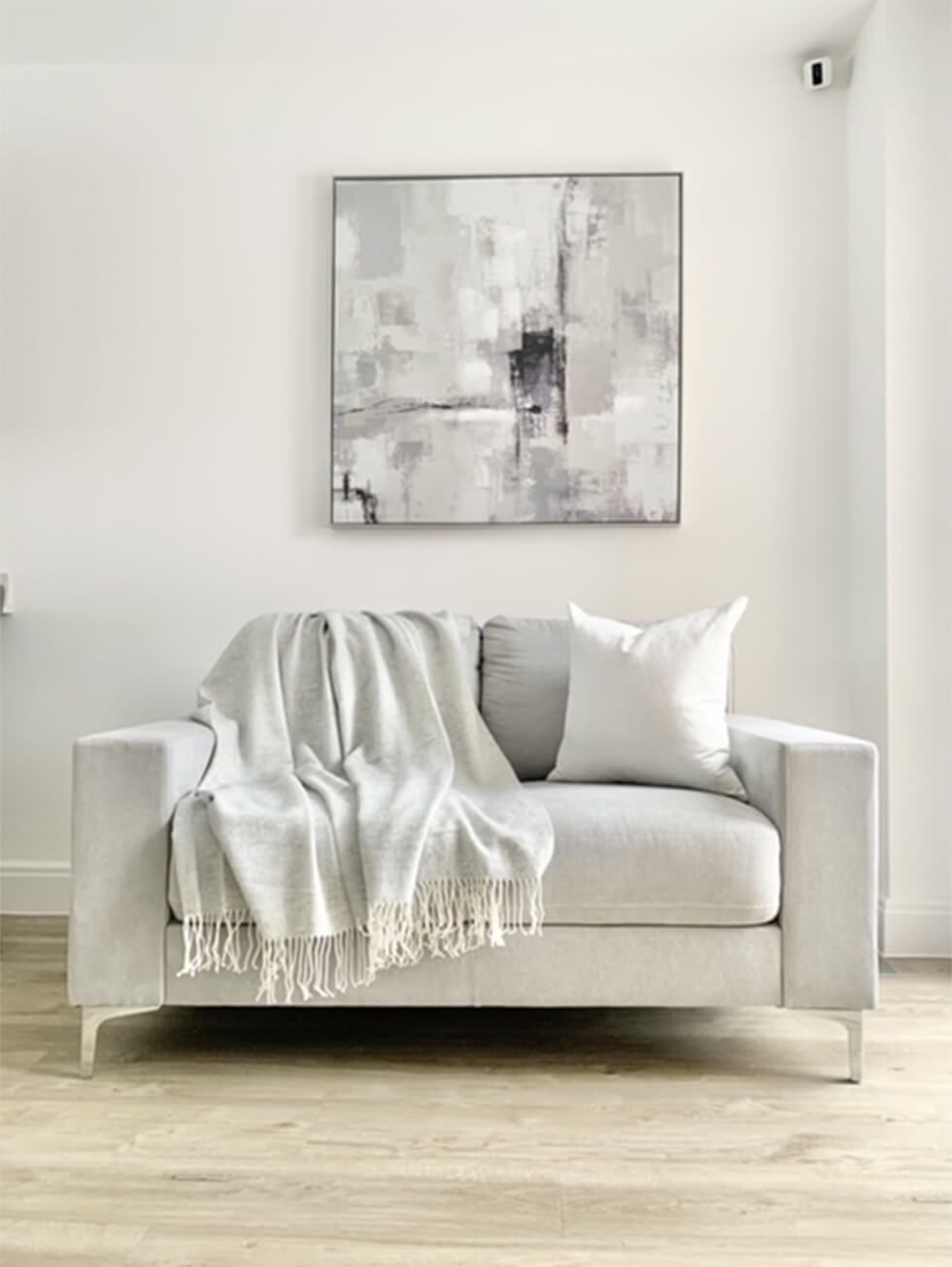 To create more seating for guests, Jo decided to include our Baltimore sofa next to her breakfast island. When asked about this unique choice, Jo explains, "We love entertaining and having a comfy sofa for people to sit in as we cook for them made more sense than a table and chairs."
Decorating a unique DIY shelf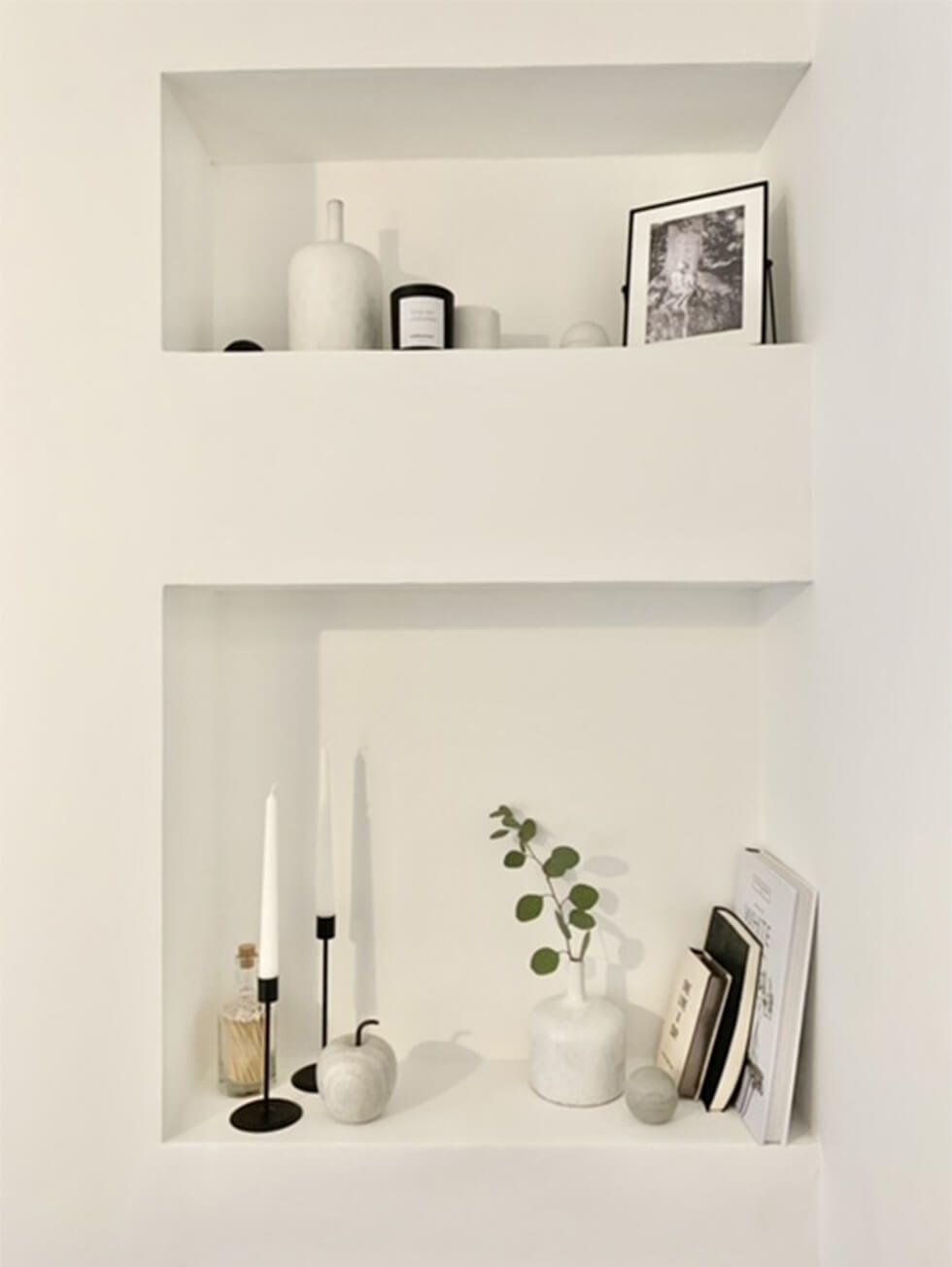 Moving to the lounge area, there is a unique wall feature behind the sofa. "We added shelves to add interest in our alcove corner and the effect of the shelves being almost carved out of the wall worked so well," explains Jo, who highlighted that many DIY projects in the house including this one were done by her husband and father-in-law.
When it comes to styling her shelves, Jo is all about choosing pieces with their own distinct look. She says, "When I styled this #shelfie, I tried to group the accessories that I love and use complementary textures and different weighted objects to keep the eye moving over the decorations."
Creating a luxurious bedroom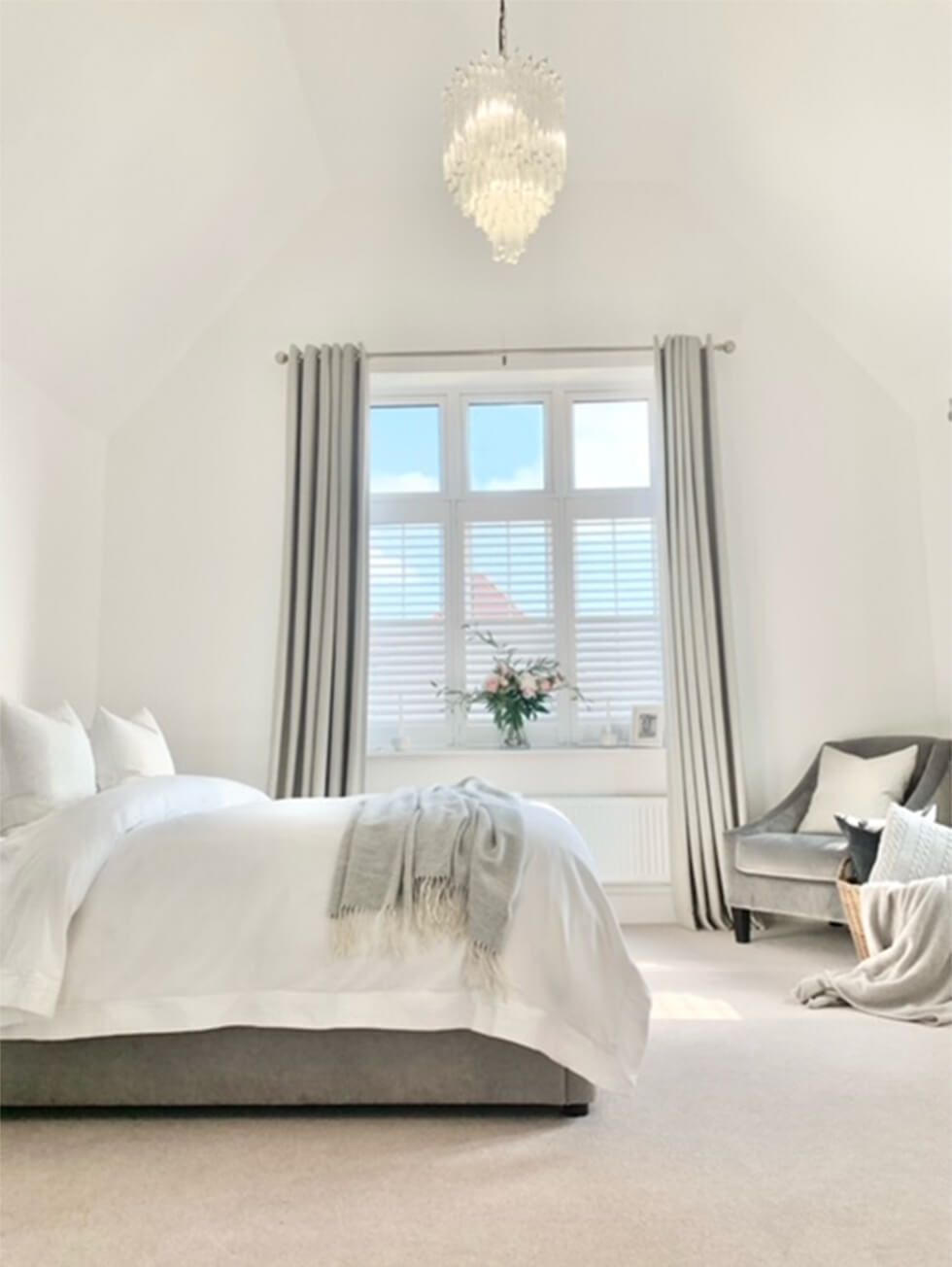 When asked about her favourite room, Jo gravitates towards her relaxing white and grey master bedroom. "The high ceiling and big windows create the brightest room and I love how airy it feels," she says.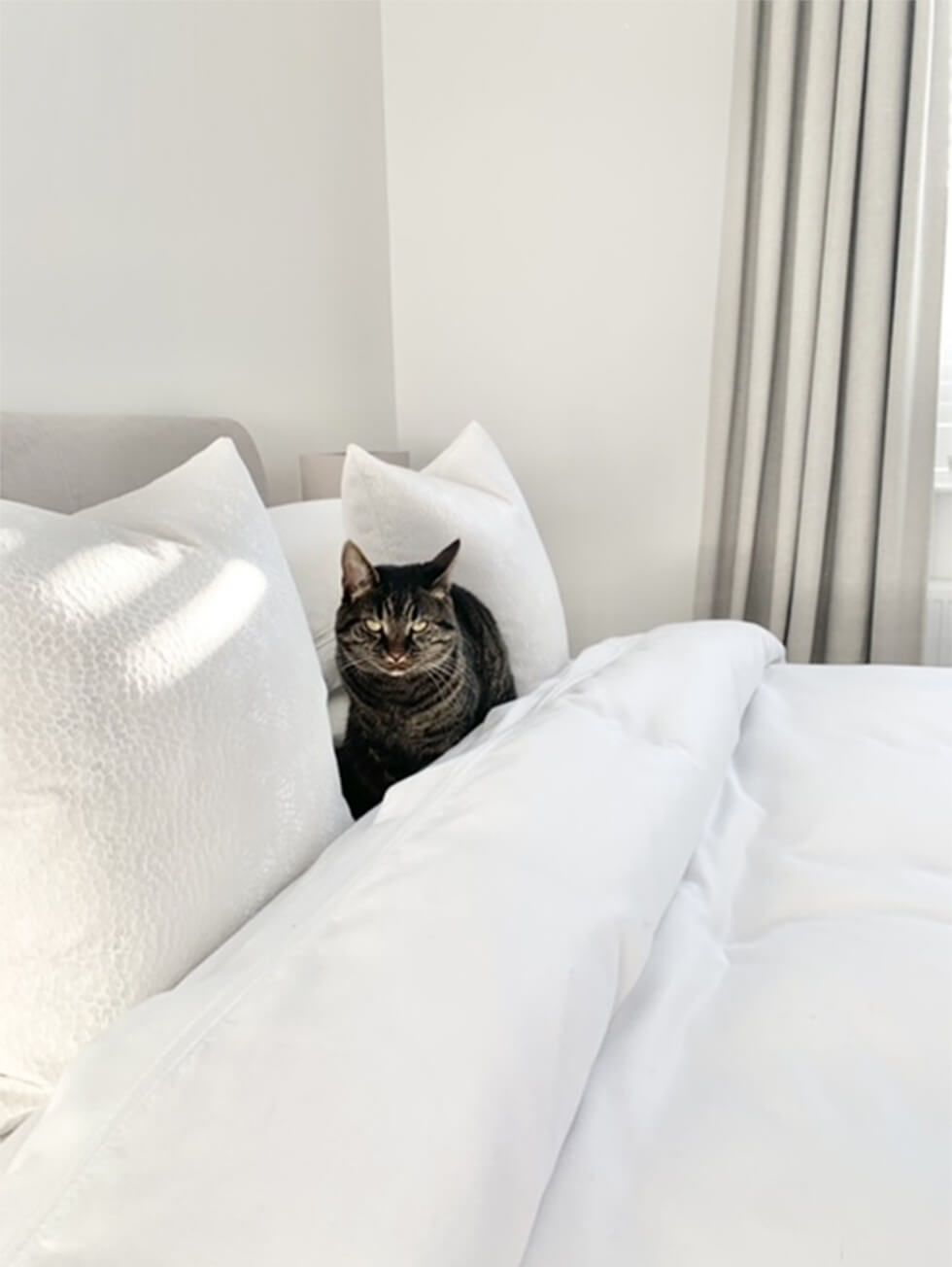 She enhances the cosiness by layering good quality linens to make the room feel like a high-end hotel. "Try to get a nice high thread count and create a sanctuary that you can snuggle into each night. We all spend so many hours in bed that it needs to be comfy!" Even her tabby cat, Nala, likes to snuggle up between the sheets.
Adding relaxing elements for self-care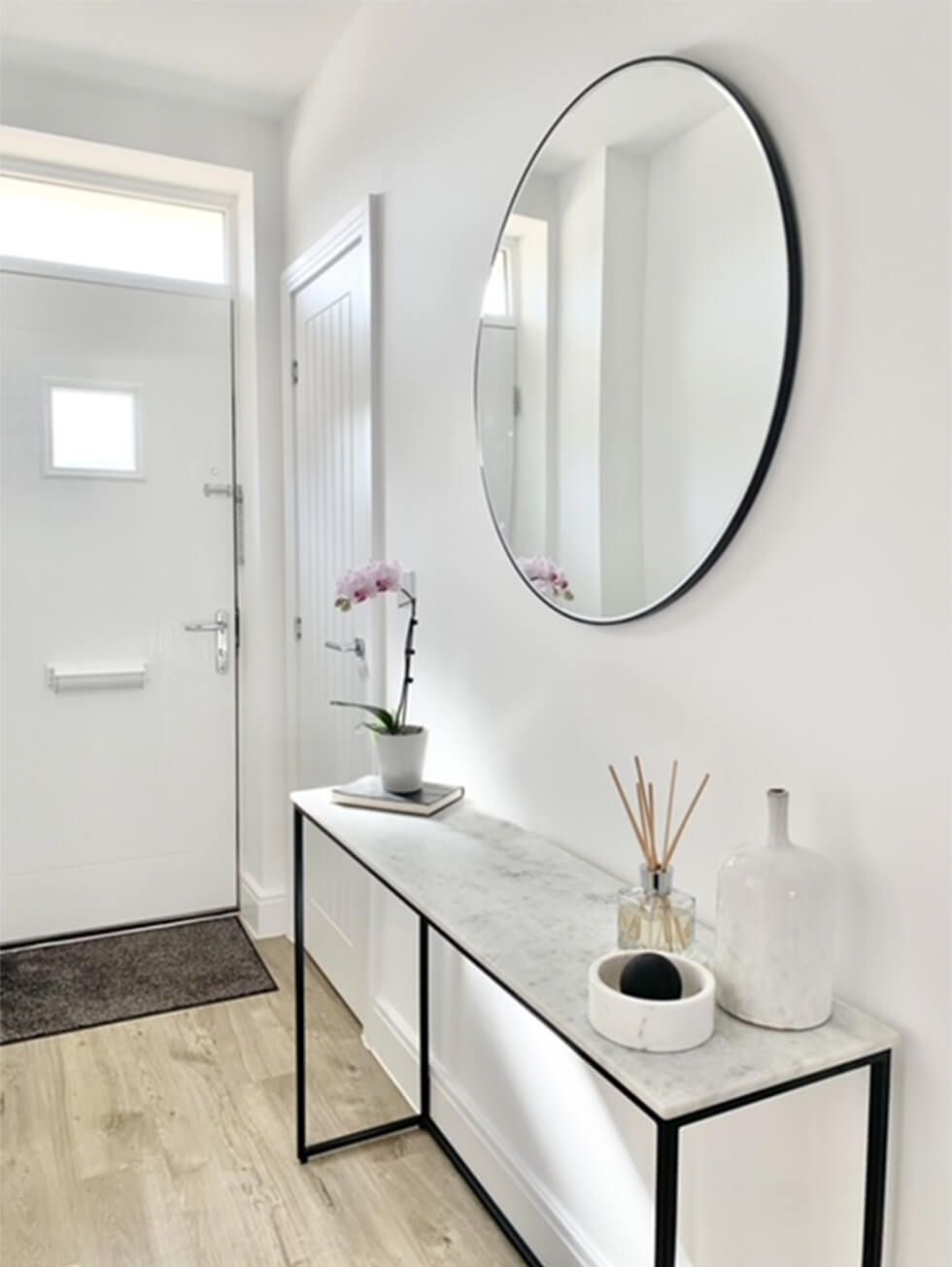 More than just aesthetics, Jo also loves to surround herself with things that make her happy. This includes a variety of blooms and home scents to create a tranquil spa-like ambience. "I love using scented candles and keeping real orchids, both of these bring me so much joy and add to the relaxing feel."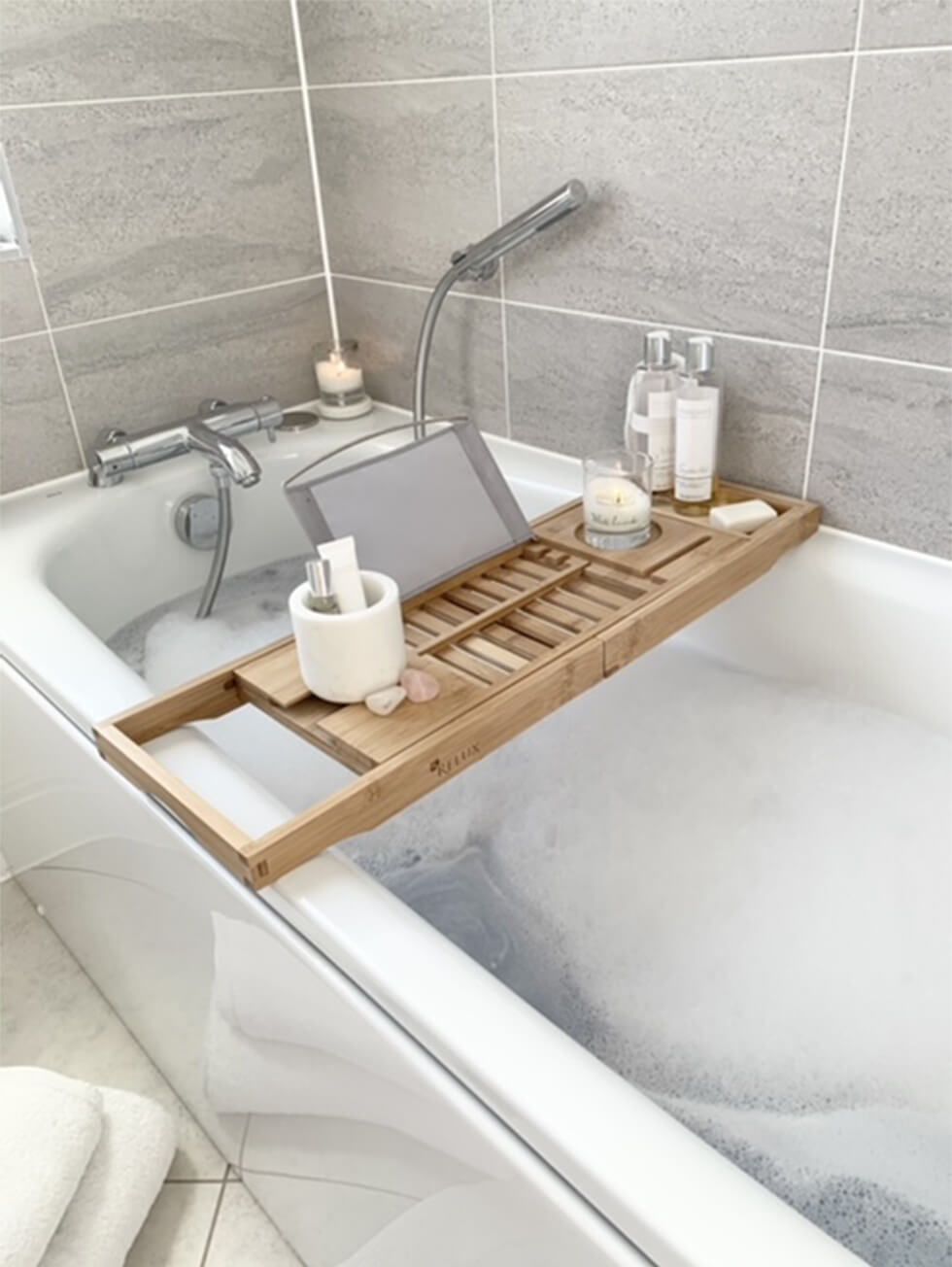 After a long day, Jo practises self-care by lighting up a scented candle in her bathroom while soaking in the tub. "My husband bought me a bath tray for a Christmas gift a few years ago. I love that it can hold my iPad or book and a nice glass of wine, to make the perfect relaxing bath set up," she explains, proof that you can easily create a luxurious oasis in your own home.
Shop The Look