How to style classic blue at home
Timeless and tranquil, Classic Blue is a solid colour choice to kickstart 2020. Read on for our tips to bring this colour into your home.
Reminiscent of the indigo sky at twilight, Pantone's Colour of the Year for 2020 is set to cast its comforting spell on us as we welcome the new decade.
Classic Blue is a timeless choice for the fast-paced world that we live in; a colour that's universally loved and embraces relaxation. With all these qualities reflected in one colour, it makes perfect sense to incorporate it into your home! If you're feeling the (happy) blues, read on for some dreamy inspiration.
What does Classic Blue signify?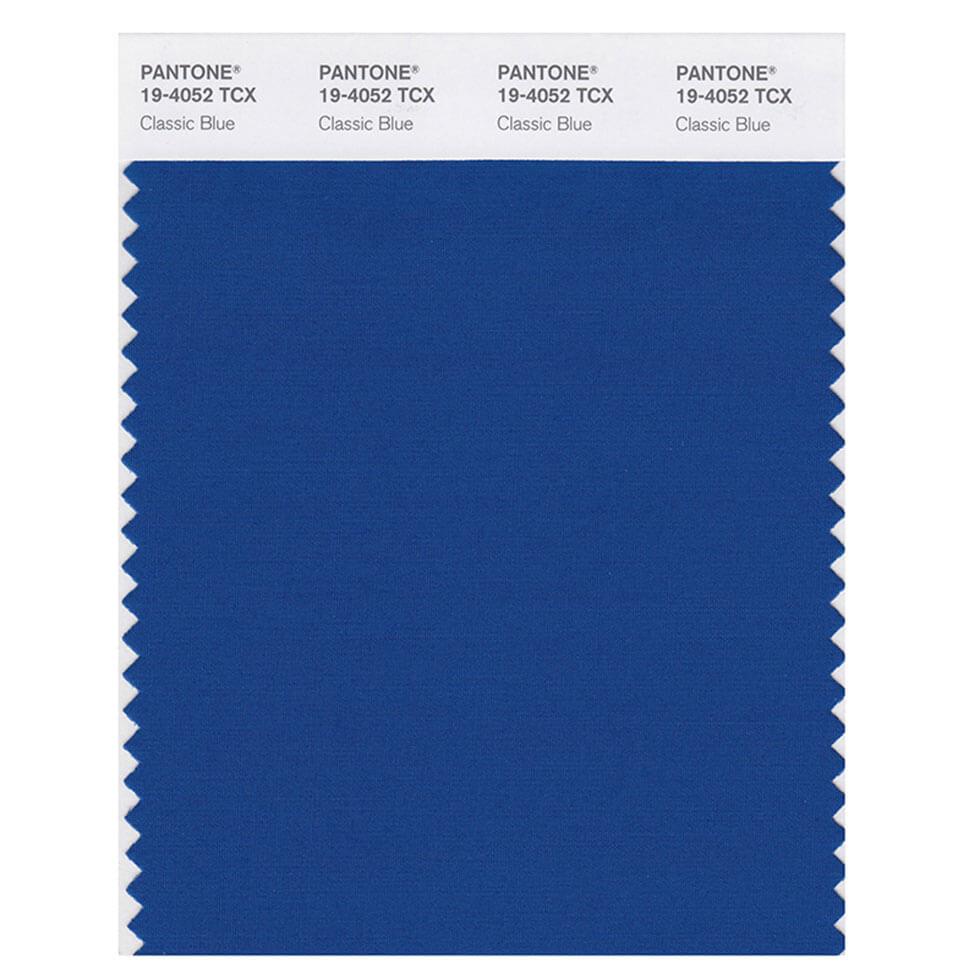 According to Pantone, 'The colour blue brings a sense of peace and tranquillity to the human spirit, offering refuge.' With all the instability in the world, Classic Blue symbolises a grounding force thanks to its association with stability, introspection and clarity. It's a safe choice to start the new decade and we already feel a sense of relief! Scroll down for our style tips.
Use it as an accent colour with light neutrals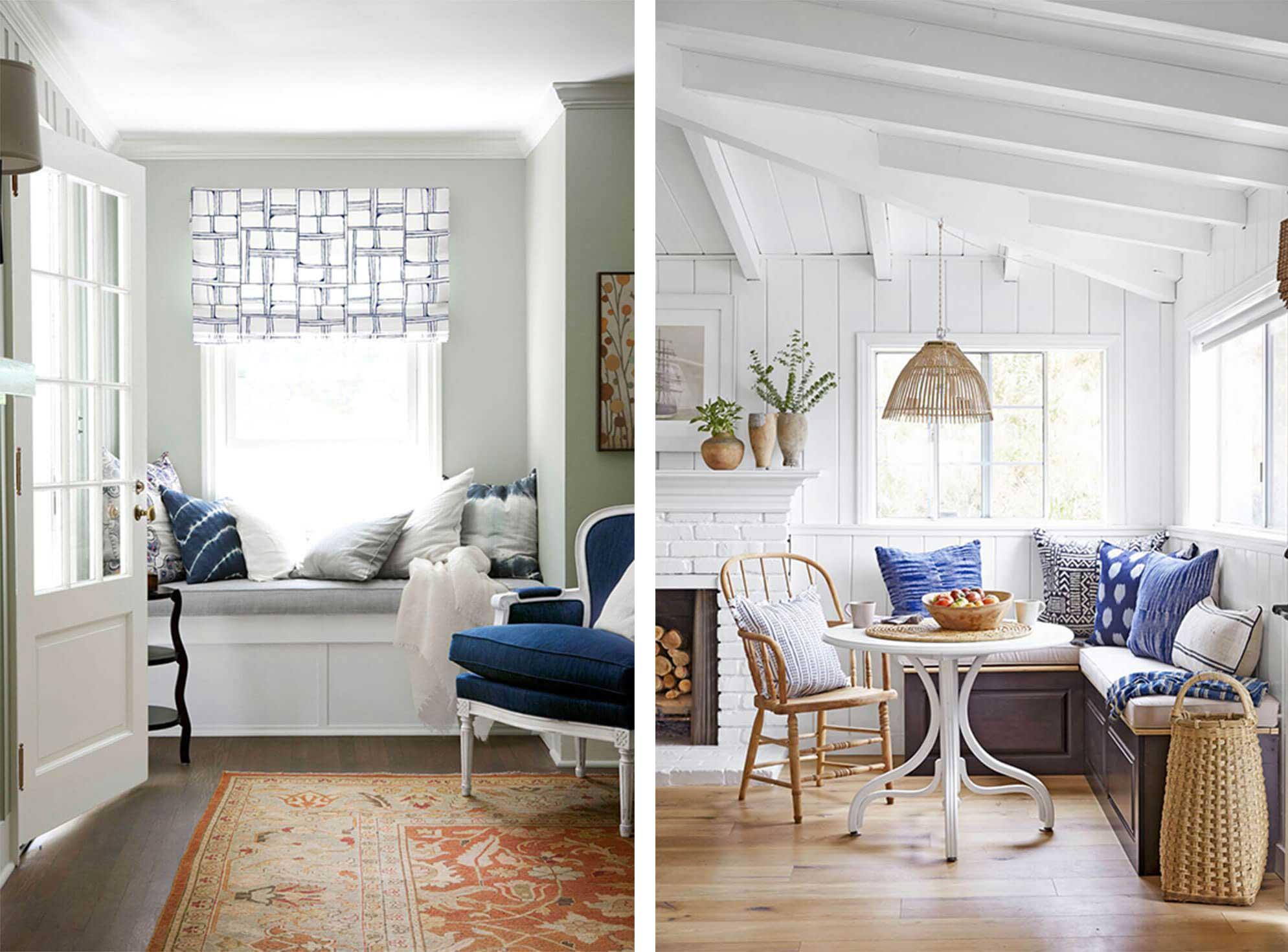 If you're new to using colour, it's best to start introducing Classic Blue in small doses. Inject a playful, summery feel to cosy areas in your home such as a quiet reading nook area or your breakfast corner.
Blue and white go hand in hand which makes it easy to match Classic Blue cushions with light neutral shades, whether that's in a reading nook or a living room for a classic, simple touch. If you have a cosy breakfast corner, use this breezy combination to create a space that'll have you starting your day on the right note. Here, the blue and white cushions add to the light and airy ambience of white walls and wooden furniture.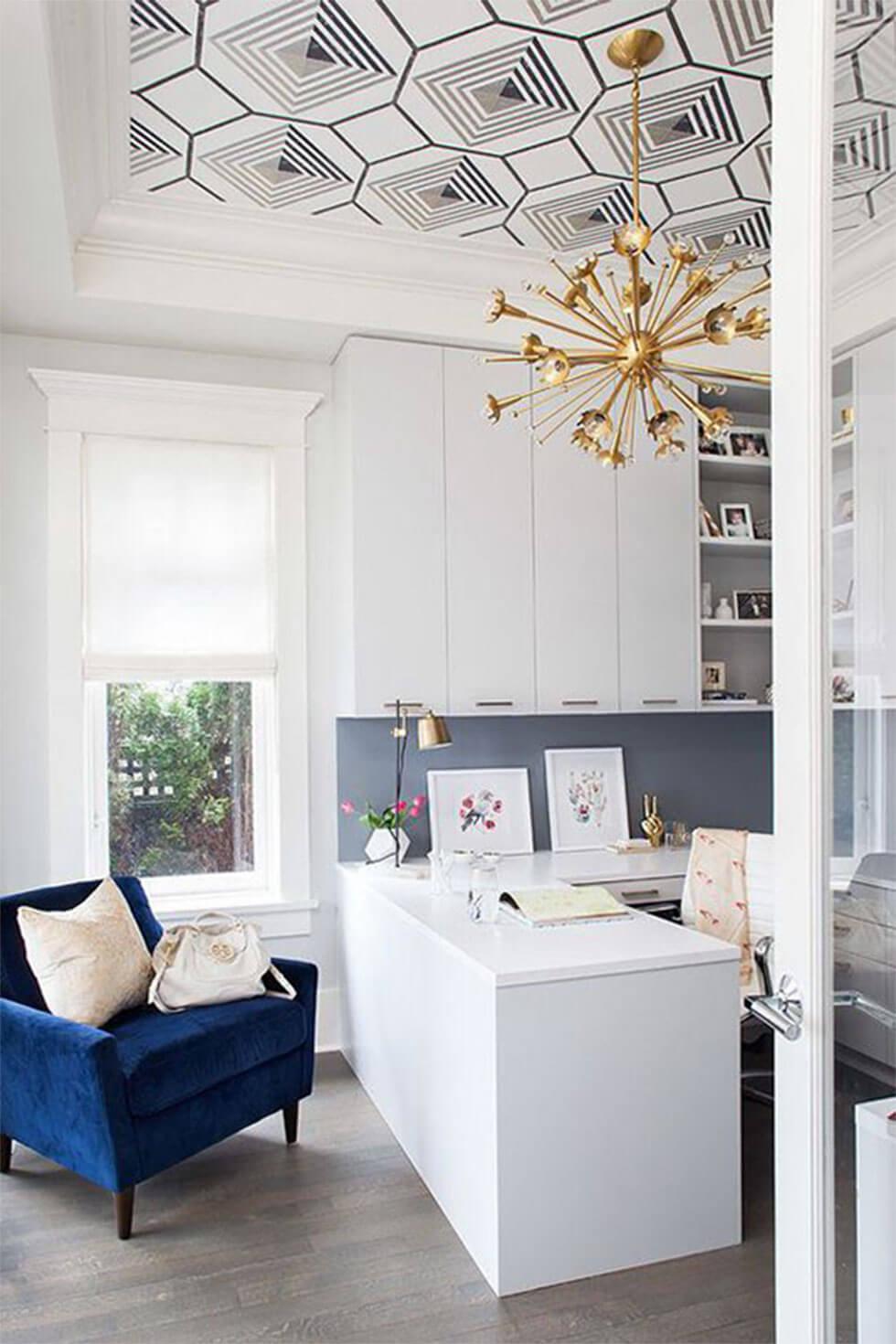 And you can put Classic Blue's stabilising qualities to good use in the home office with just one simple addition. A classic blue armchair adds a classy dose of character to your space and works as the anchor if you have other chic accents such as a wallpapered ceiling and statement lighting.
With statement blue furniture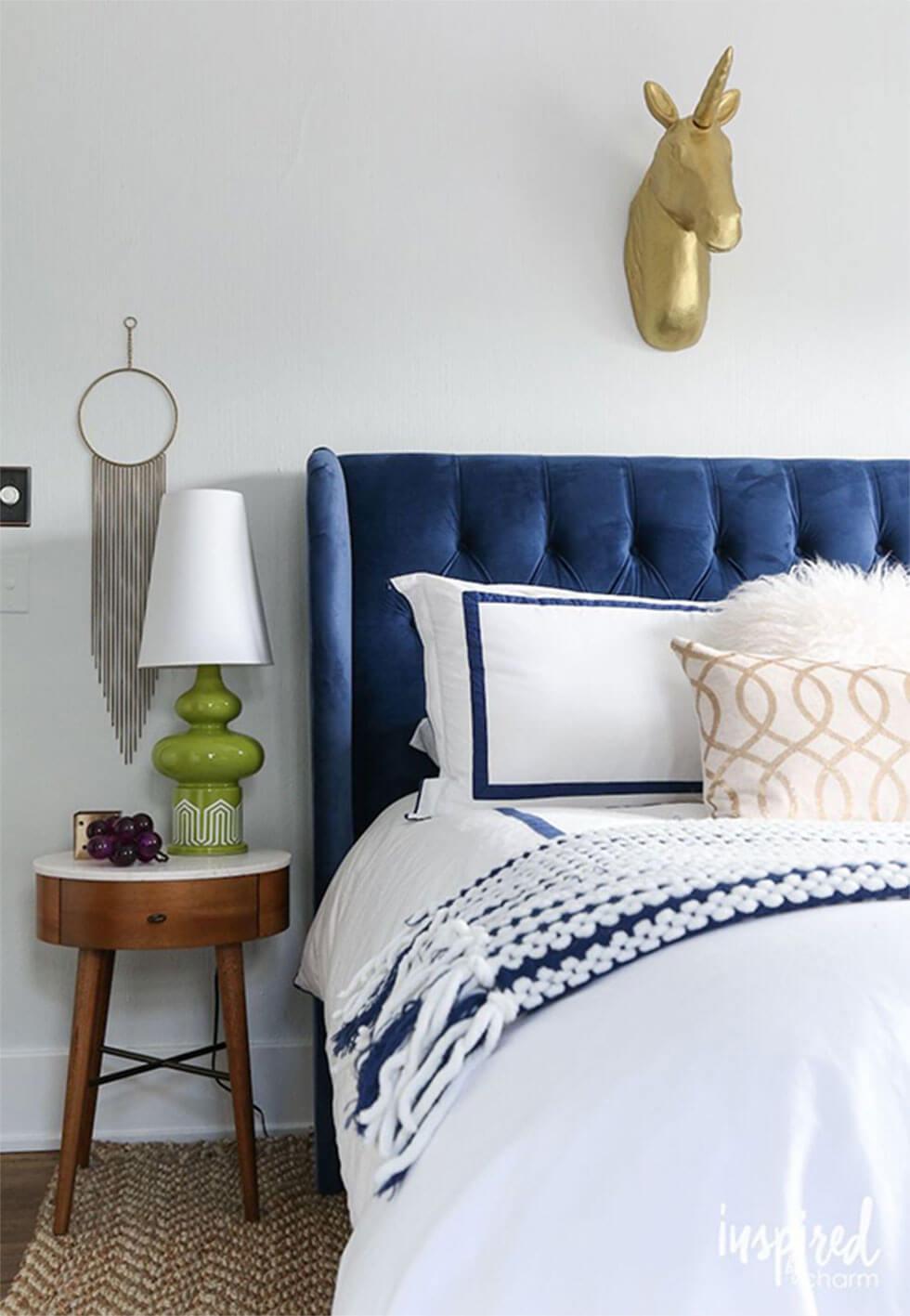 Get the royal treatment in the bedroom with the help of a Classic Blue velvet headboard. The soft, tufted upholstery of the headboard creates a focal point against a predominantly neutral palette. With the headboard reigning supreme, align the rest of the space with matching white and blue accents, and natural elements such as a wooden bedside table. Now with the classic touches in place, decorate with whimsical accents for that extra dose of character.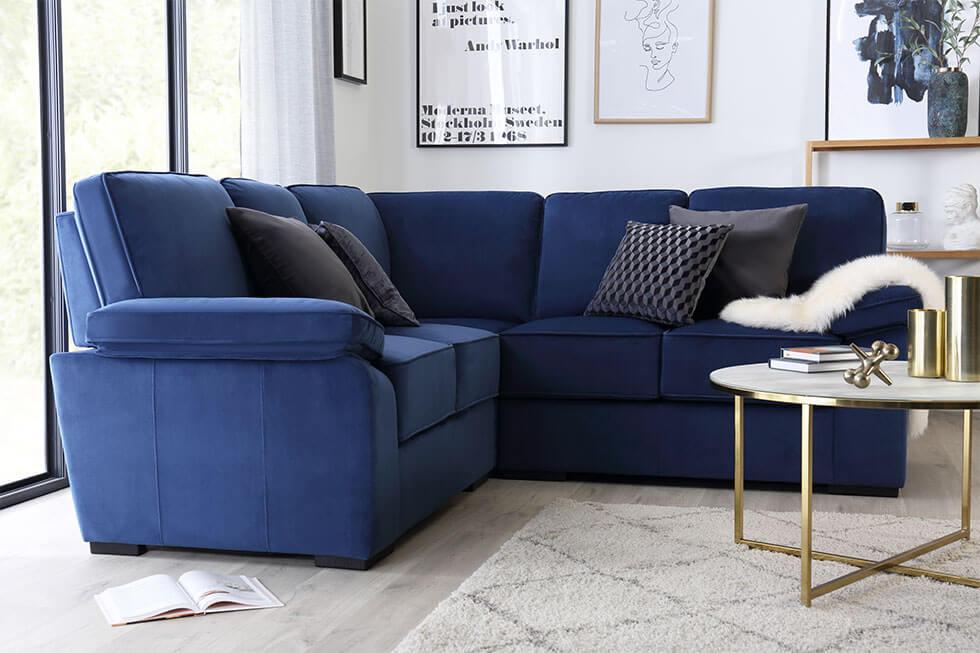 Go a step further in the living room with velvet once again by making an Art Deco-inspired statement with a Classic Blue sofa. Nothing says chic like the deep, rich hues of a velvet sofa for a luxurious touch to your space. The cosy, tactile texture of velvet fabric gives your living room a sophisticated feel while ticking all the boxes for comfort. And for that extra bit of glamour, it's all about layering your sofa with cosy cushions and a sleek, minimalist brass coffee table for that stylish, retro-modern touch.
On the Walls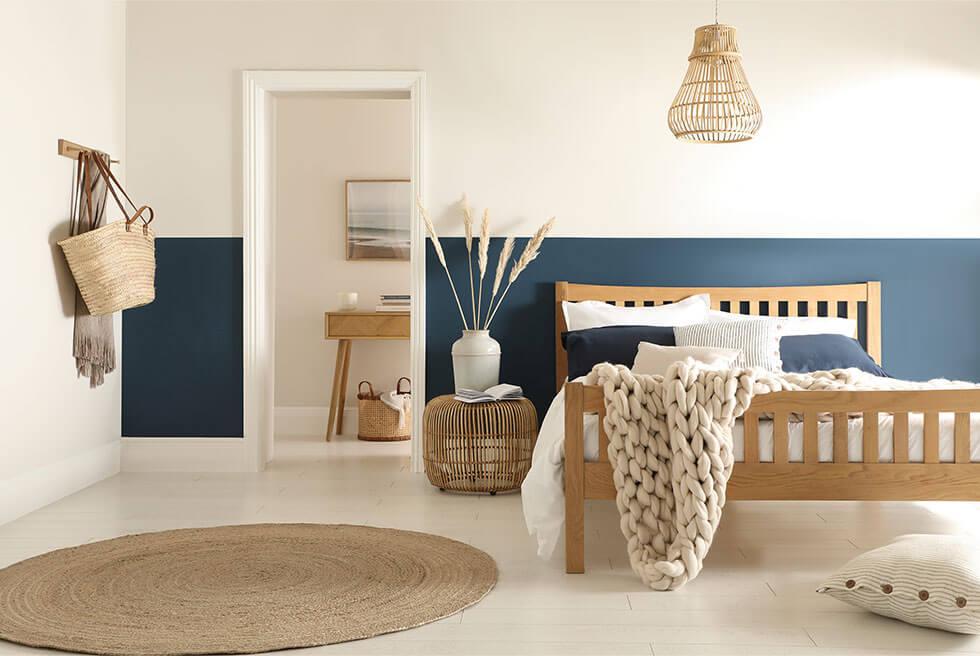 Inviting and breezy, the modern coastal look is a relaxing way to update your living room in Classic Blue. But if you're feeling apprehensive about painting the whole room blue, it's perfectly fine to meet halfway by experimenting with two-tone walls.
The two-tone effect creates a laidback vibe making it easy to incorporate with natural elements such as rattan, jute and linen, setting the scene for a soothing, sensorial experience. And if you're still worried about taking the plunge into the deep blue, just remember you can change paint colours anytime you want - it's the least permanent part of your living room.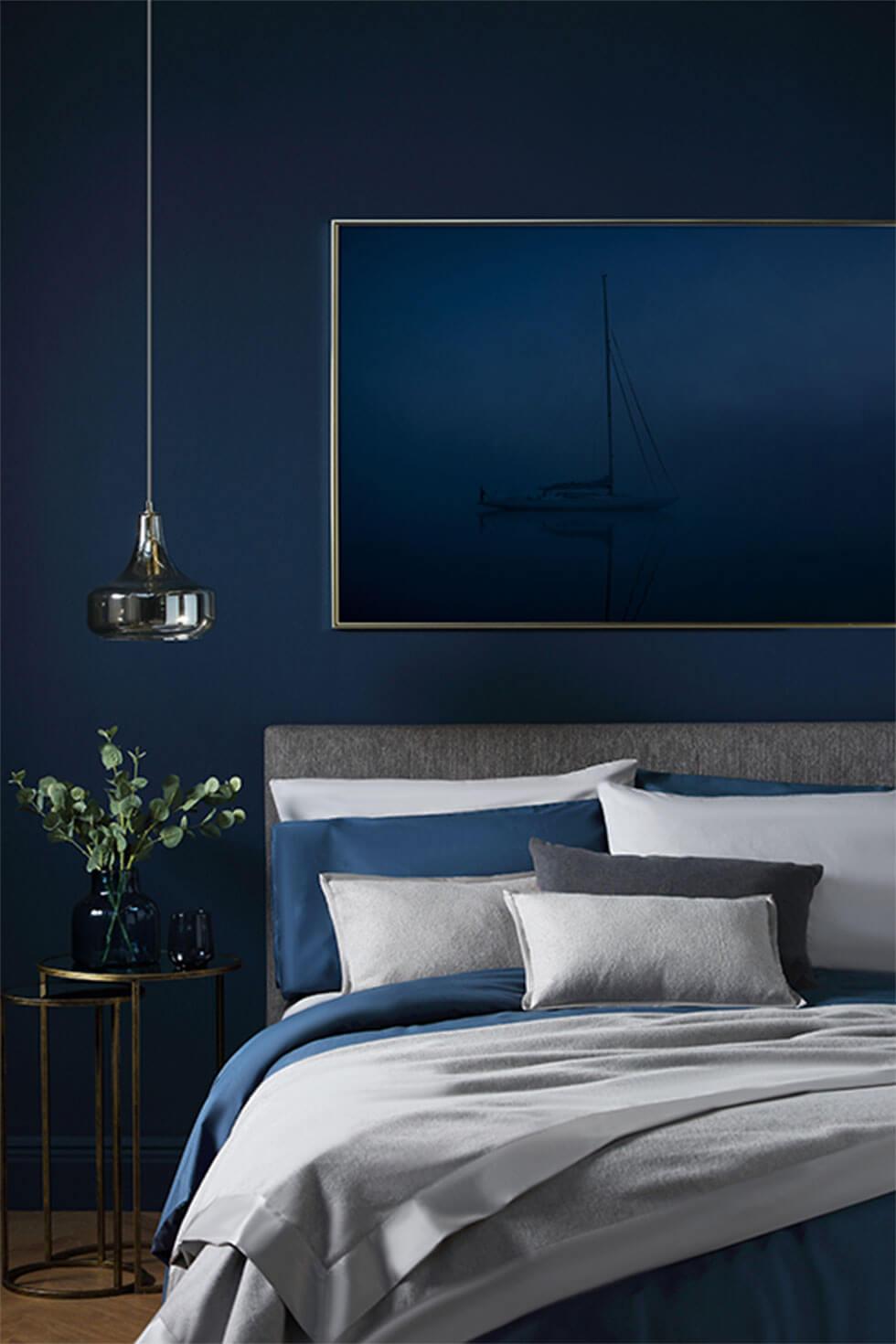 And in the bedroom, why not introduce Classic Blue as a feature wall colour? Dark and moody shades set the tone for a calming, restful atmosphere - and when the temperature drops, it creates a cocoon effect that makes us want to curl up and snuggle.
With its warm undertones, Classic Blue heats up the room to provide a soft, restful space for slumber. But if it feels too dark, lighten up the bedroom with grey bedding and subtle accents such as pendant lighting, artwork and gold accents which add a sleek tint to the ambience.
Pairing blue with other bright colours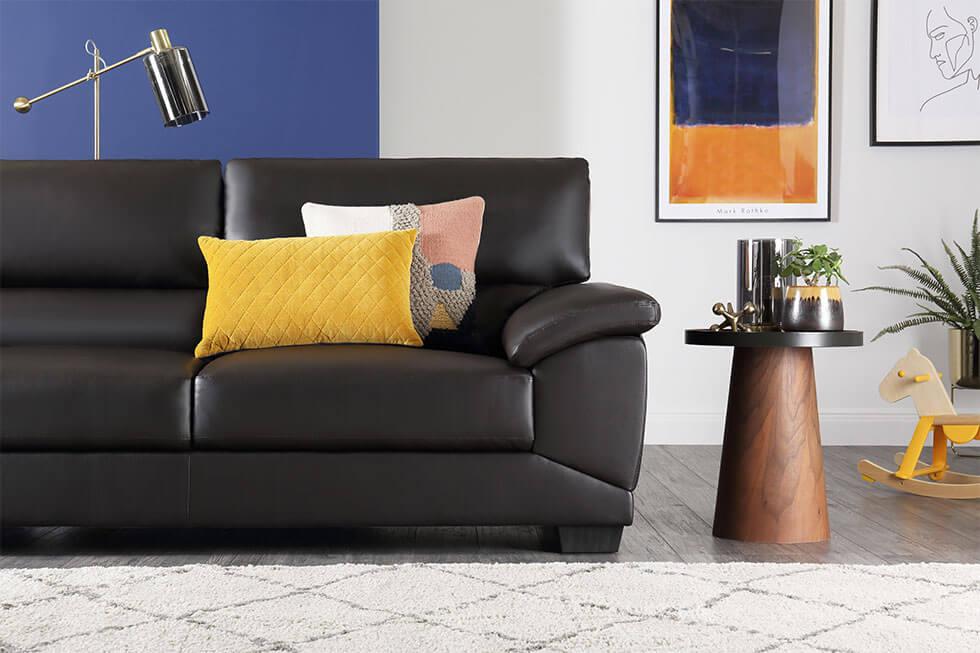 You'll never go wrong when pairing Classic Blue with crisp whites and creamy ivory tones, but how do you put a vibrant, eclectic spin on it? Colour blocking is the way!
Classic Blue packs a punch when colour blocked with bright, contrasting colours. Make it pop in the living room with a carefully placed yellow cushion on the sofa. Since this look is all about having fun, let other bold elements shine in the room, whether it's with artwork or accessories. And to balance it out, a modern black leather sofa works as the grounding force to bring out those vibrant colours.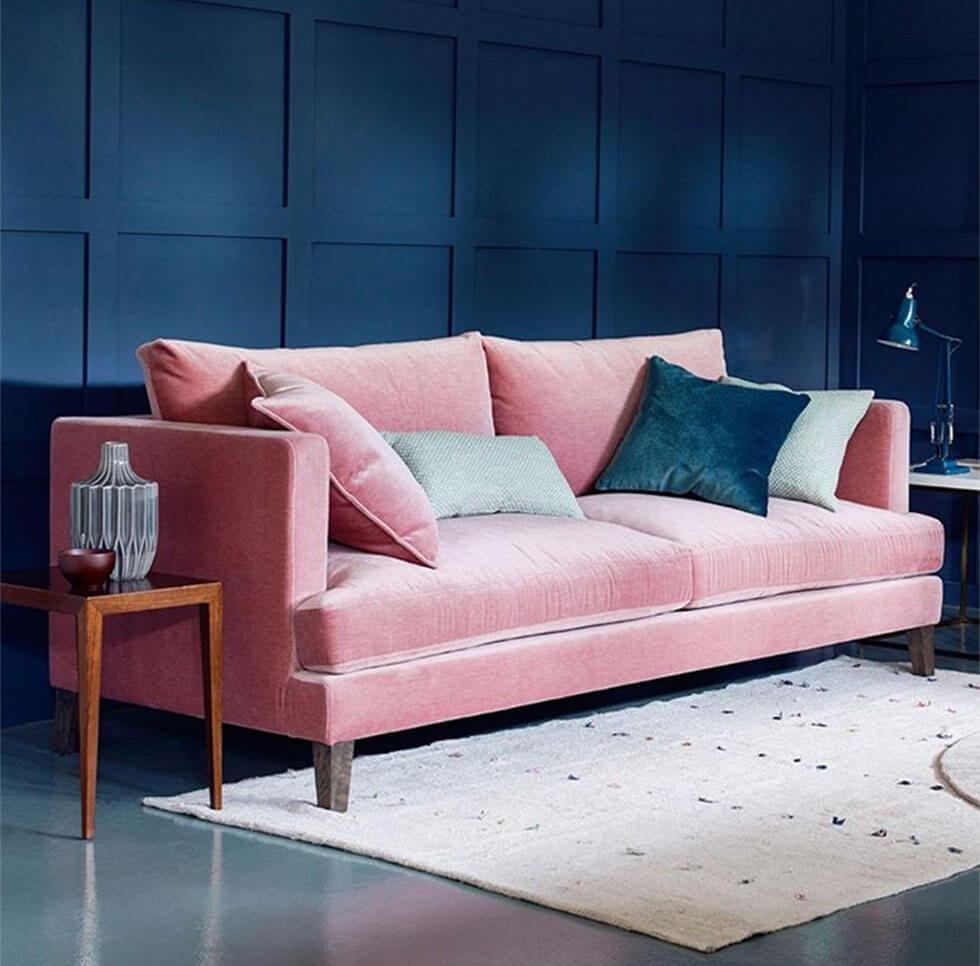 If you want to take it a step further, think pink. When paired with Classic Blue, it adds a striking, contemporary touch to the living room. Take the sophisticated route with a pink sofa which gives off a chic, feminine feel when contrasted against dark blue walls. The soft, calming textures of the sofa invite the opportunity to layer with other calming accessories such as cushions and a fabric rug for that extra dose of hygge. Chic and cosy never looked this good!
Dress it up with metallics for a luxurious feel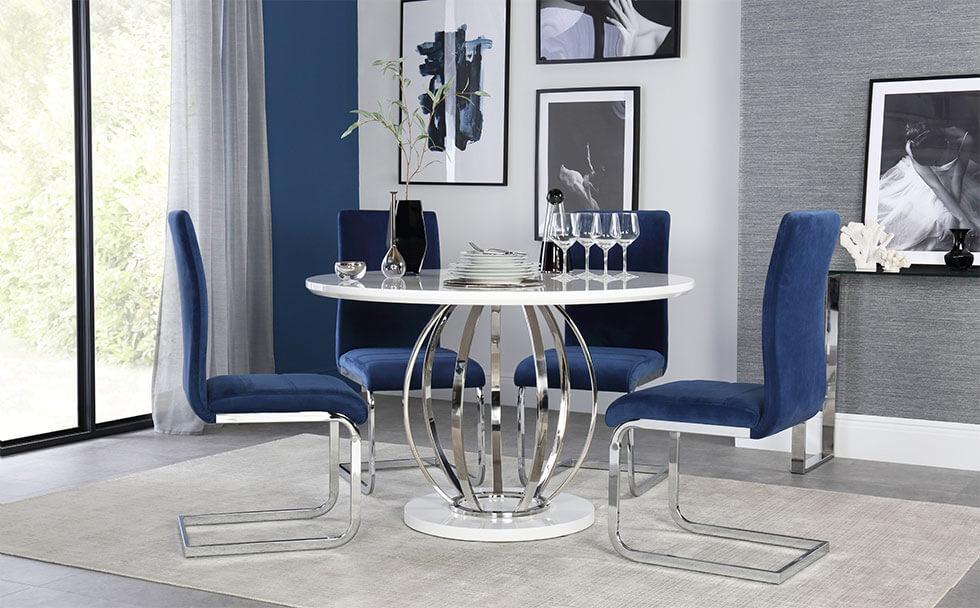 If sleek and contemporary is right up your alley, pair cool metallic accents with Classic Blue. Pick a spot to shine bright in your home such as the dining room where it's usually buzzing with a lively atmosphere. The neutral walls create an inviting space by helping tone down the metallic glare by balancing out the sparkle if it feels too much.
And for that extra touch of glamour, pair the table with chrome chairs for a strong minimalist feel. It's all about the details here - metallic and velvet come together to create a fresh and contemporary space.