DIY lampshade inspiration
From pretty patterns to folded delights, here are some of our favourite methods of creating some lovely lampshades.
As the day draws to a close, there's nothing nicer than giving yourself time to sit down and relax in your favourite room in the house – which, of course, would be one that's well lit!
Lighting can make or break the look and overall appeal of a room, which is why investing in lampshades that work within your space and style is so important. But, what if you can't find anything on the market that suits your tastes? Well, we've got the answer for you – make one yourself!
From pretty patterns to folded delights, here are some of our favourite methods of creating some lovely lampshades.
Get painting
Possibly, the easiest option of all when it comes to lampshades is to paint one for yourself. It's important to select a lampshade that has the shape you're after before you start painting! Opt for plain, light lampshades, so you've got a lovely blank canvas to start with.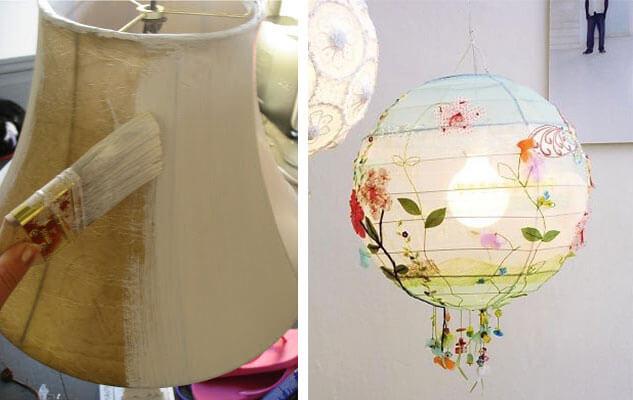 Paper lampshades – the ones that you can buy in flat packets that are then expanded with a metal rod through their middle – are perfect if you'd like to give a subtle hint of a colour. Watercolour or other more translucent paints can work really effectively here, and can give an almost stained glass effect when dry, hanging and lit! You could even add embellishments like buttons or sequins to it as well, just ensure that it's nothing flammable in case the shade gets a smidge too hot.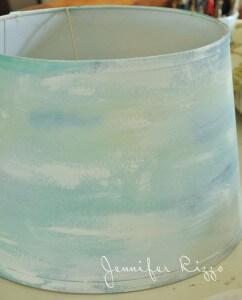 If you're looking for a sturdier lampshade, you could purchase a cheap, standard lampshade from your local homewares store. As these are more rigid (and don't depend on the light shining through the material as paper lampshades do) you might find that you're able to decorate it in a more extravagant way. Acrylic paints usually work best for this kind of activity, and the thickness of the paint means that you could even bring some pattern-work into your decoration – perfect for fitting into a themed room!
Decorate with decoupage
Okay, we might be stretching the understanding of decoupage a little far here, but even if you're not a dab hand with a paint brush, there's plenty you can do with a little paper and glue! Whether you're after a brilliant map-inspired lampshade or one using some other paper that you really love the look of, some careful cutting and sticking skills will earn you a lovely lampshade in no time at all if you follow this tutorial we've found for creating a DIY vintage lampshade.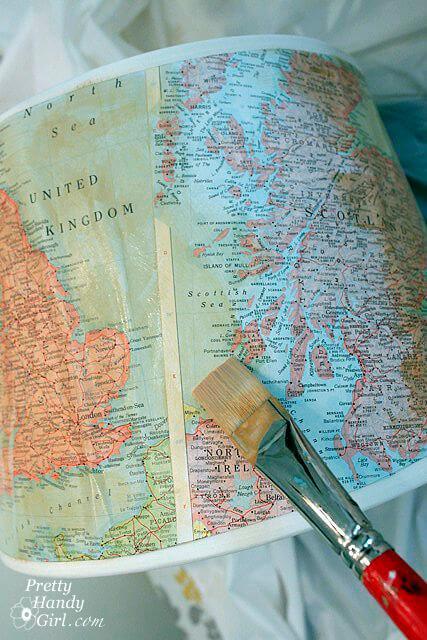 Tiffany style!
Got a clear plastic lampshade? You can create a Tiffany style lamp on a clear shade armed only with Sharpies and a printer! Here's how: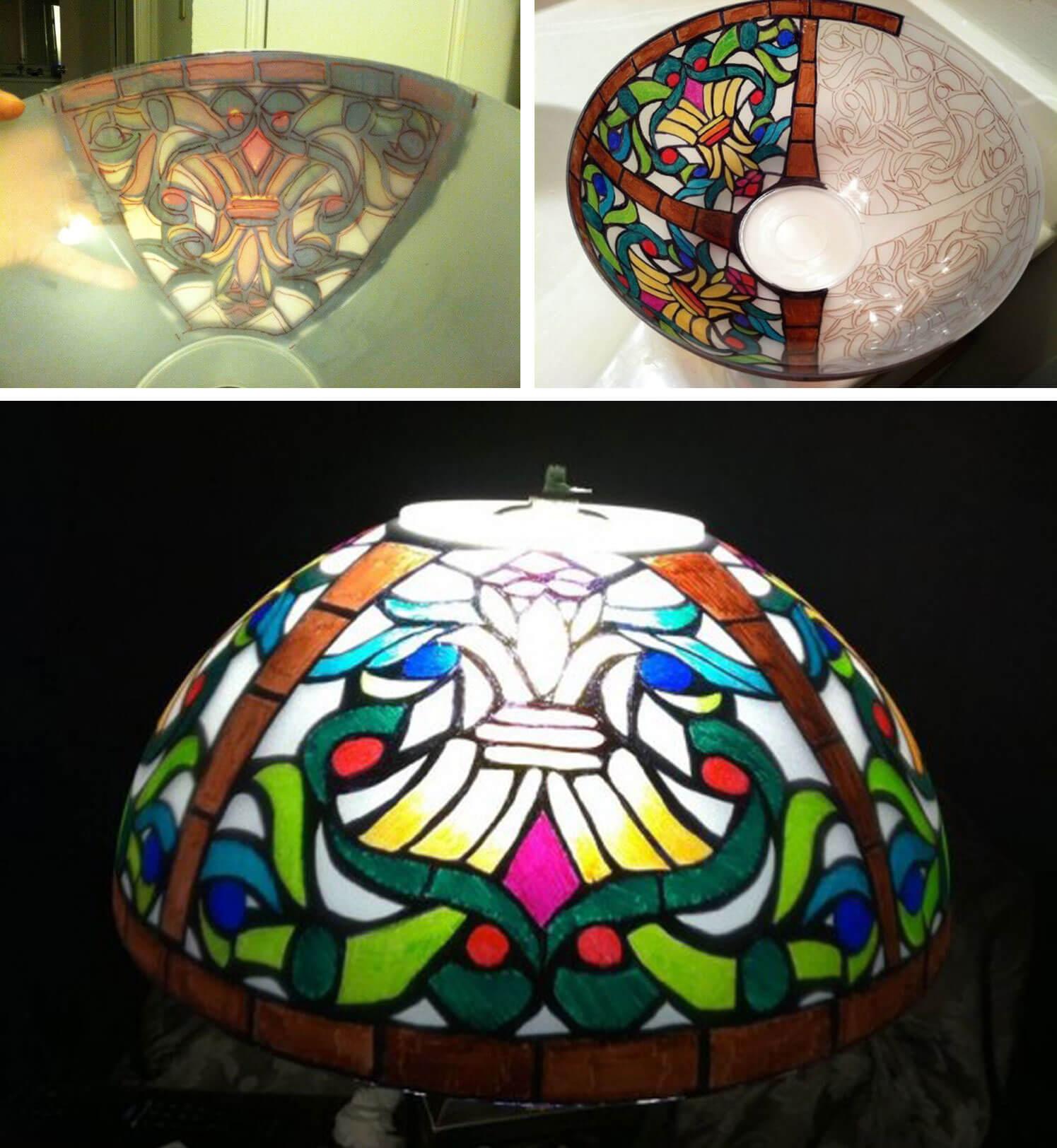 Step 1: print out a suitable pattern, making sure it's the right size for your lamp.
Step 2: trace over the design and colour in the gaps
Step 3: admire your work!
For a more detailed step-by-step take a look at this tutorial.
Fold away
Believe it or not, you can do more than make peace cranes and fortune tellers with the ancient craft of origami! Though it can take a little patience, origami lampshades really fit in well with the geometric interior trend that's oh-so cool at the moment, and as long as you can find big sheets, there's plenty of freedom in the pattern or colour of paper that you choose too!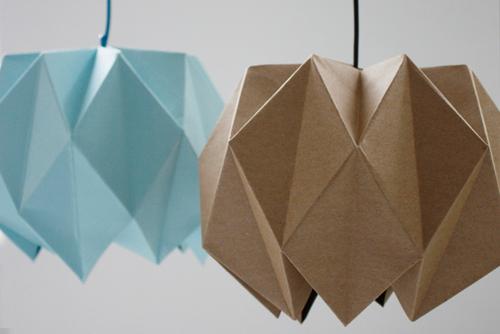 Opt for LED lights within to ensure there's no risk of your lampshade overheating, and begin folding away using this nifty guide. Happy making!