3 surprising ways these earthy tones can warm up your home
Running out of colour palette ideas? Heat things up at home with warm earthy tones perfect for snuggling up.
Updating your home colour palette is a great way to heat things up during the colder months.
This season, we're a big fan of combining Scandi's understated style with deep, earthy tones like caramel, dusky pink and terracotta to create warmth and cosiness. If you've been dreaming about a stylish space to snuggle up in, these looks might just hit the spot.
Curl up and scroll down to learn more about this new earthy update.
Beige walls? Take it a step further with caramel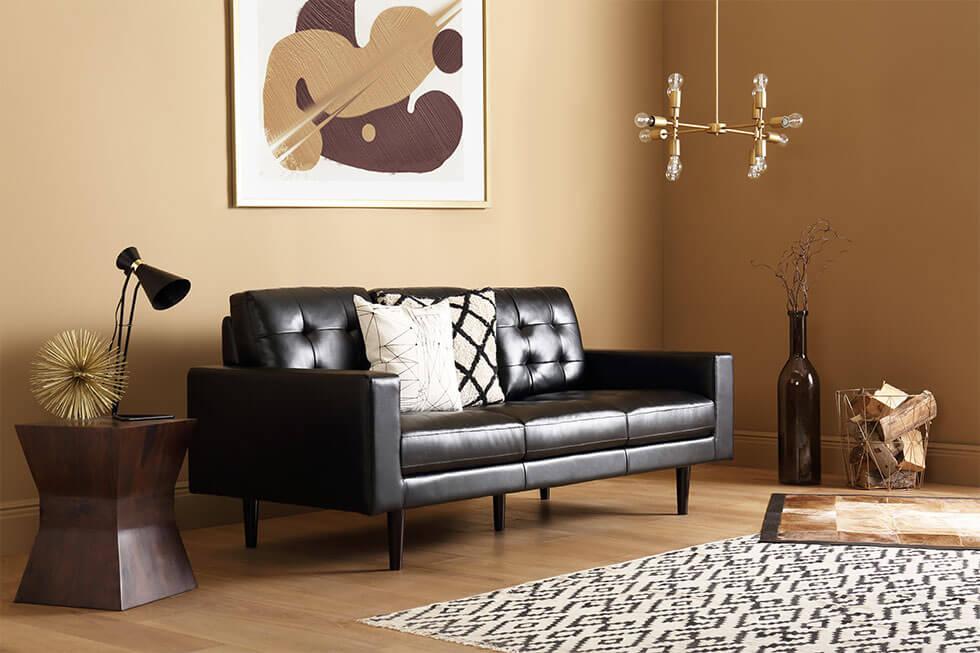 Ah, sweet caramel - a light brown shade reminiscent of puddings and ice cream. Desserts aside, this warm neutral is also a fitting reminder of the earthy outdoors and feels relaxed when teamed with wooden furniture and parquet flooring.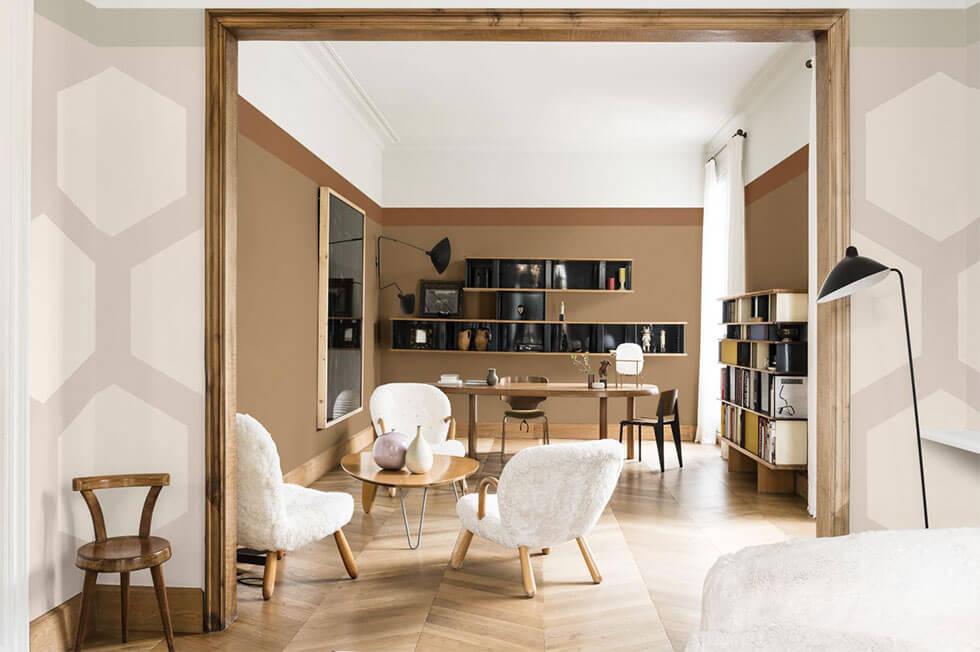 Offset those caramel walls with soft furnishings like fabric armchairs in a milky white tone for a sophisticated look that has style written all over it. And for that extra bit of edge, add black accents to keep the room from looking washed out. A sleek floor lamp and built-in bookcases in matte black are functional choices while bringing a big helping of chic, modern taste.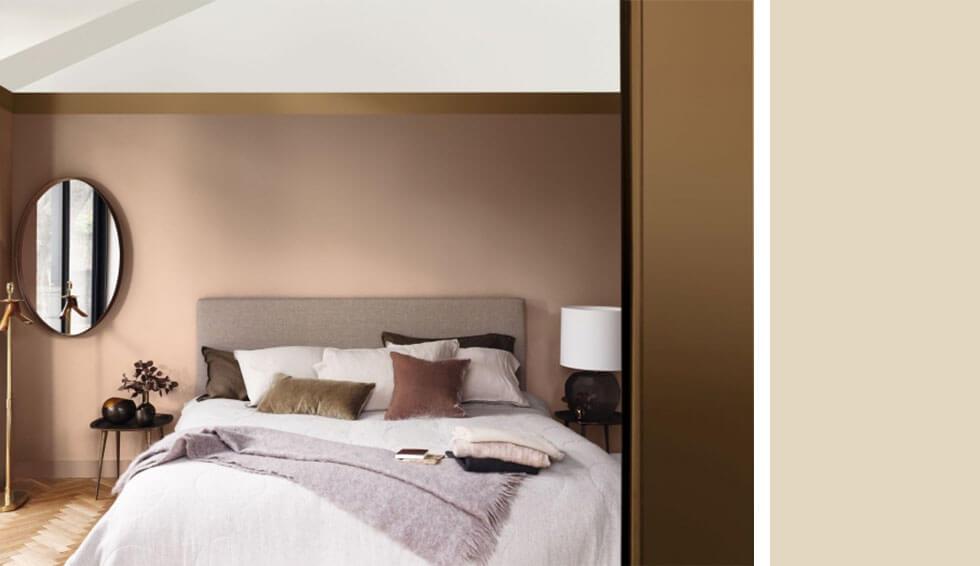 These natural and relaxing elements translate well in the bedroom too, and help create a tranquil atmosphere. As a colour on the lighter side of the spectrum, caramel invites natural light in and complements other neutral shades like grey and white, keeping the room airy and calm.
If you want to add accent colours, stick to muted, earthy tones to tie the room together. A grey headboard, brown cushions and white bedding highlight that hygge feeling that we crave, especially when it's cold outside. And you don't have to worry about updating this look when the temperature heats up - it's a classic colour combination that's versatile all year round!
Opt for dusky pink in the bedroom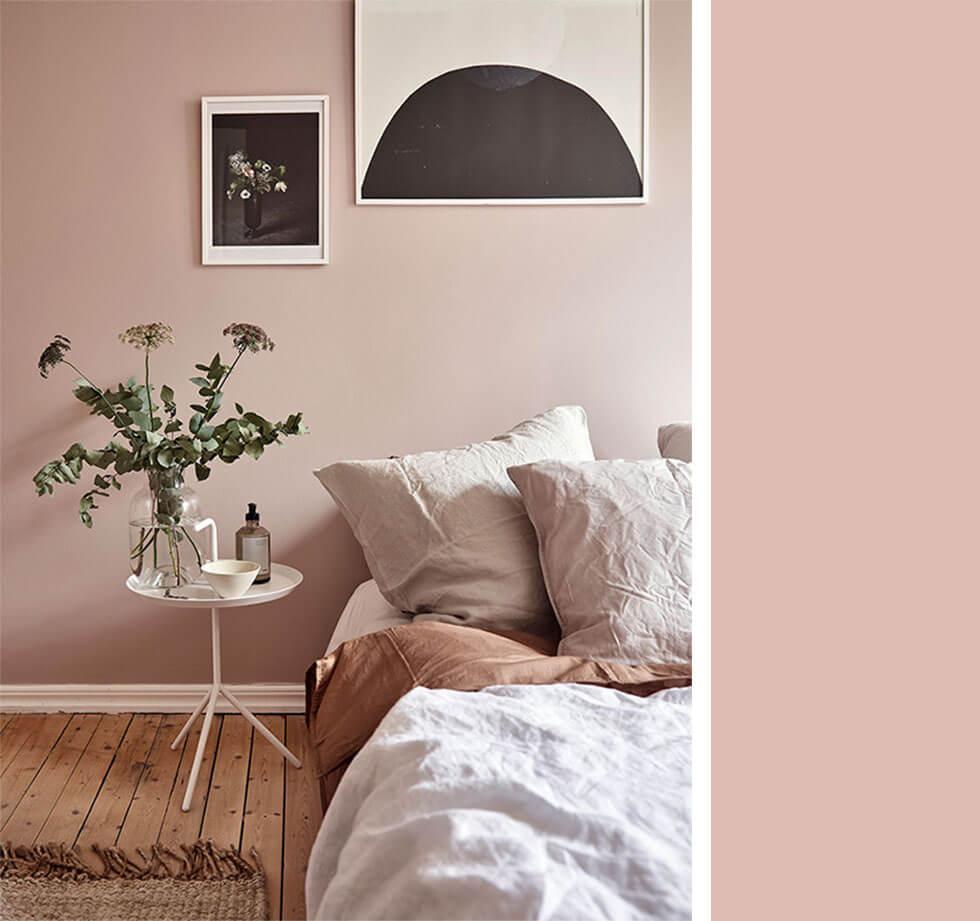 Think pink is all about sweet pastel tones and overly feminine style? Not with this season's dusky pink. With its warm undertones, this versatile hue takes a more grown up approach. Use it as a neutral on your bedroom walls - it's a base that matches most colours easily, and looks extra comforting next to soft creams and ivory.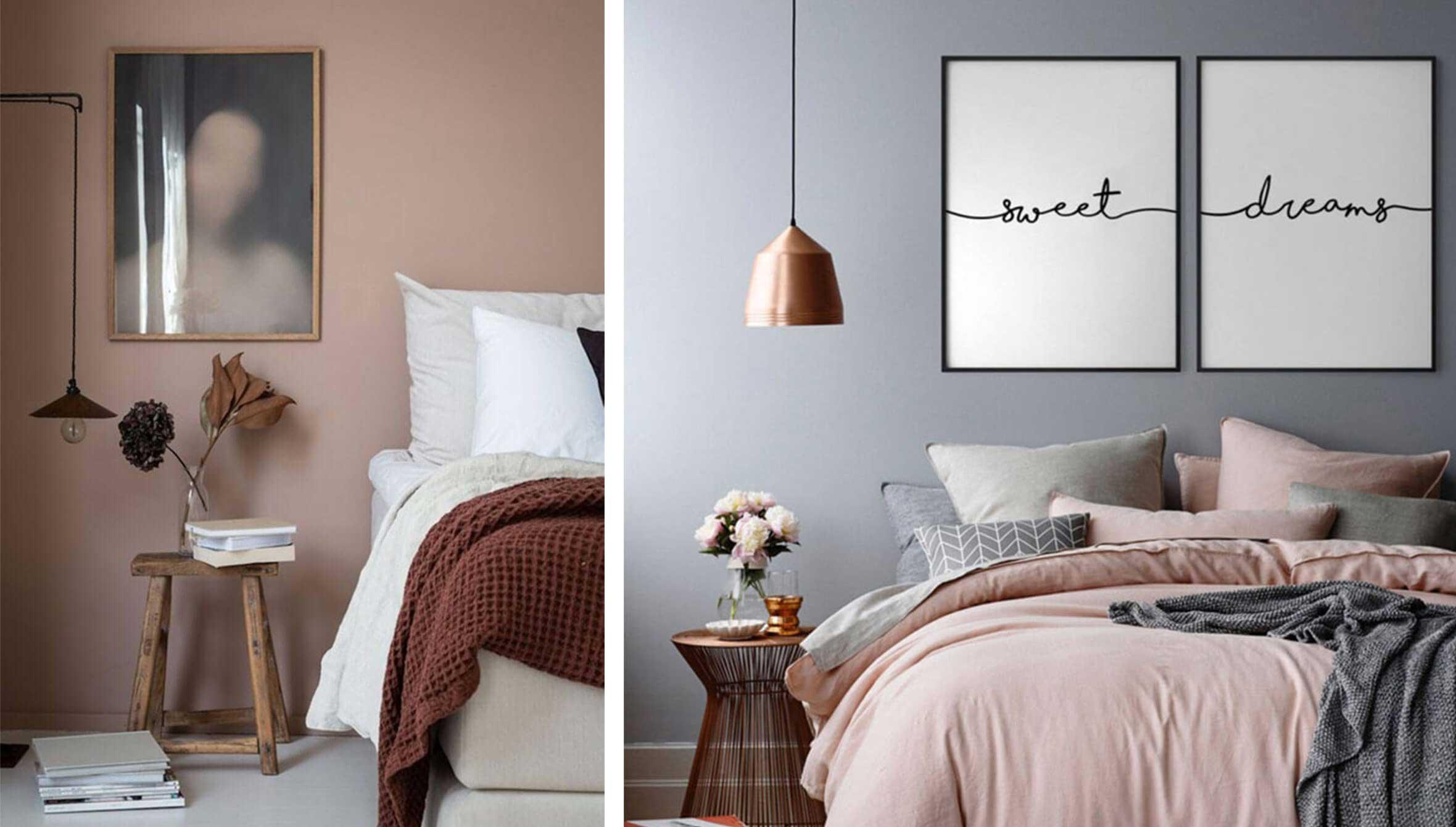 Accessories are the key to making a bedroom feel cosy. With this palette, add a dash of black to toughen up the look or bring on brass finishings for a dose of luxe. Simple side tables in distressed wood add on to that homely feeling.
However, if you prefer to keep dusky pink off the walls, it's a great colour for comfy bedding and instantly softens up the room's atmosphere. Pink and grey as a colour combination have risen in popularity in recent times - and we're big fans too. It's contemporary yet playful, and just the right amount of pink for a soft pop of colour.
Go for a terracotta feature wall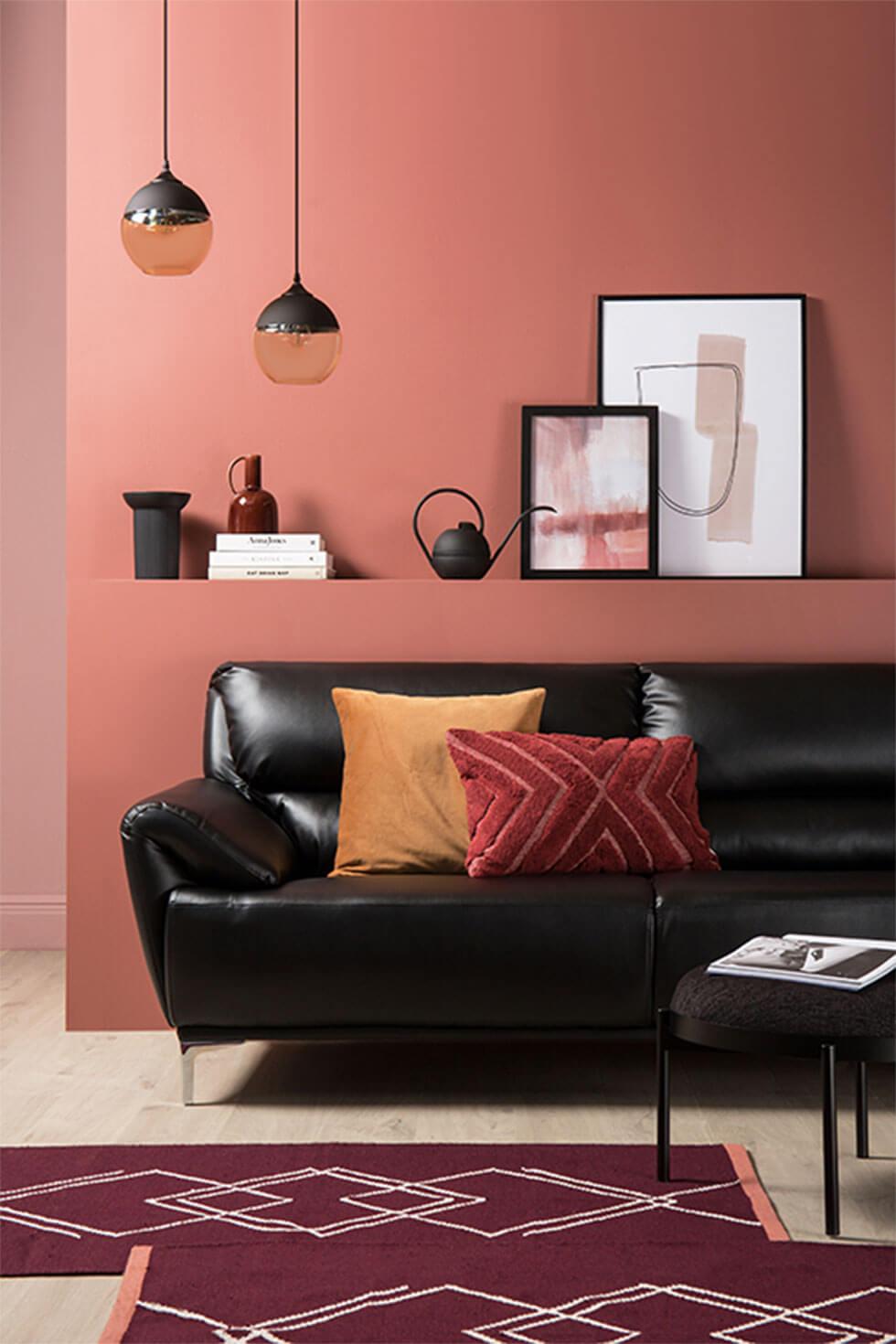 If you're looking to make a bold, punchy statement this season, consider painting your walls terracotta to perk up your home. A mix of brown and red, this earthy tone may be too stimulating for the bedroom, but it's a good choice for areas where you want to create energy, like in your living room or study.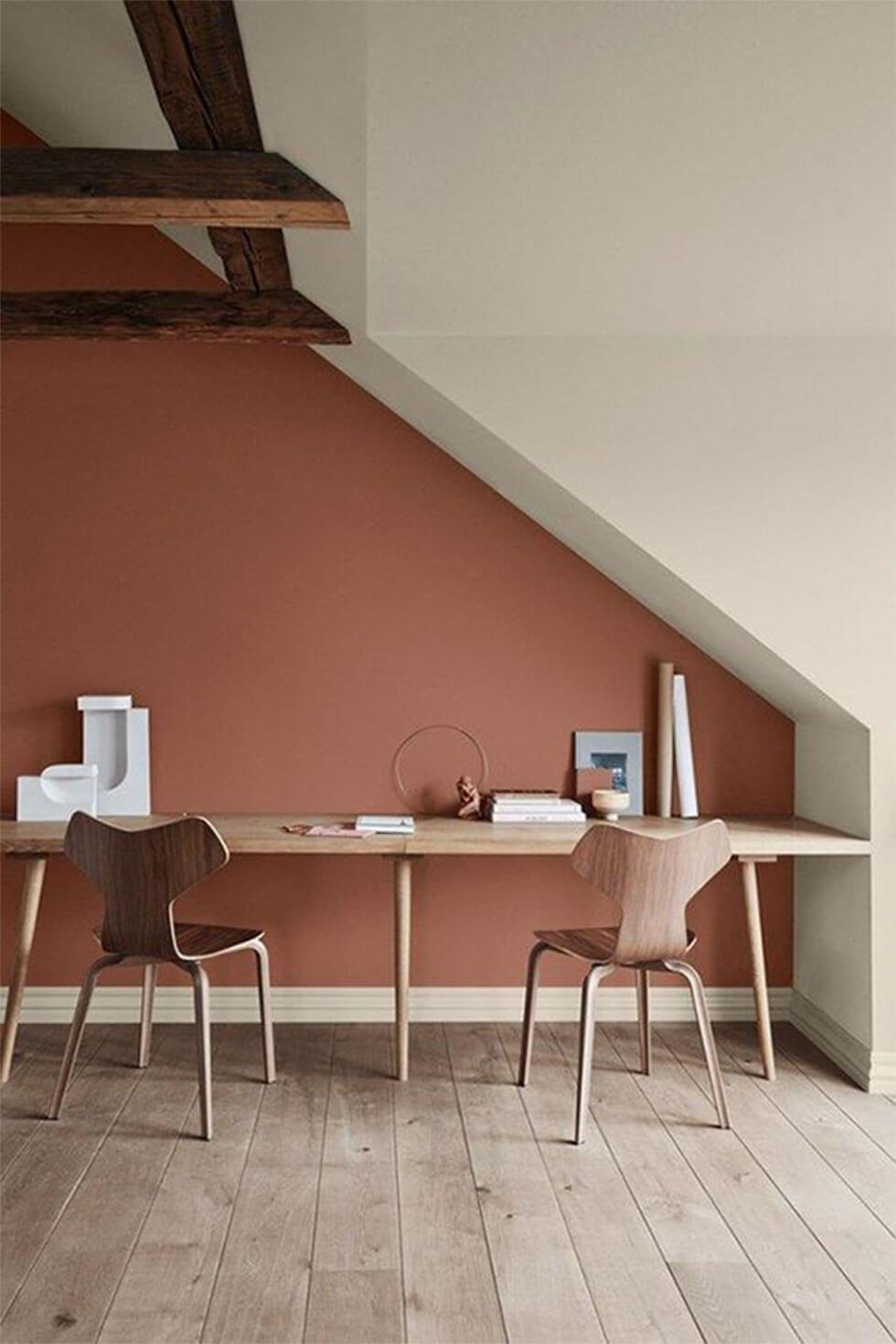 Keep the energy flow going in the home office by matching the walls with a wooden desk and chairs. In this instance, natural oak furnishings ooze Scandi vibes and create a relaxing (but conducive!) environment to work in. A clutter-free environment is the way to go here, so take inspiration from minimalist decor and curate your accessories. Together with an earthy colour palette, the sleek curves and natural elements come together cohesively for a warm, sophisticated finish.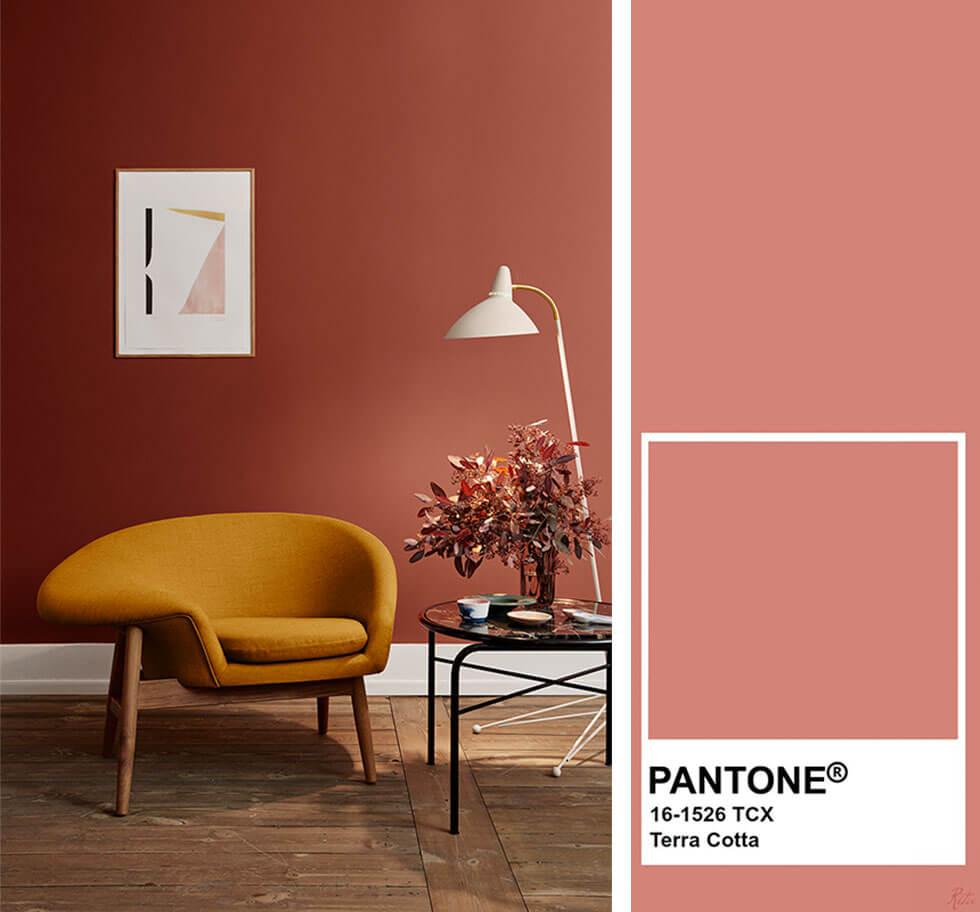 In the living room, when your walls are this vibrant, don't be afraid to pair it with equally bold pieces. Here, a mustard armchair brings playfulness and tones down the dramatic energy from the terracotta walls. Opt for minimalist furniture with clean lines when you're working with such a striking colour palette - it helps balance the overall look. Tie the room together with neutral accessories like an understated black coffee table and simple artwork.