5 gorgeous reasons why we're still in love with grey interiors
From sophisticated bedrooms to cosy dining rooms, discover why grey is a timeless pick for the home.
As a deeply versatile shade that suits any interior style, grey has continued to be a favourite pick for the home each season and shows no signs of going away in 2020.
Whether it's used as the main backdrop in a sophisticated bedroom or as a calming contrast to colourful hues, grey is the beloved middle ground between light and dark, and gives your home that essential cosy feeling. Read on to discover these five stylish reasons that prove grey's staying power.
1. Grey is the most versatile neutral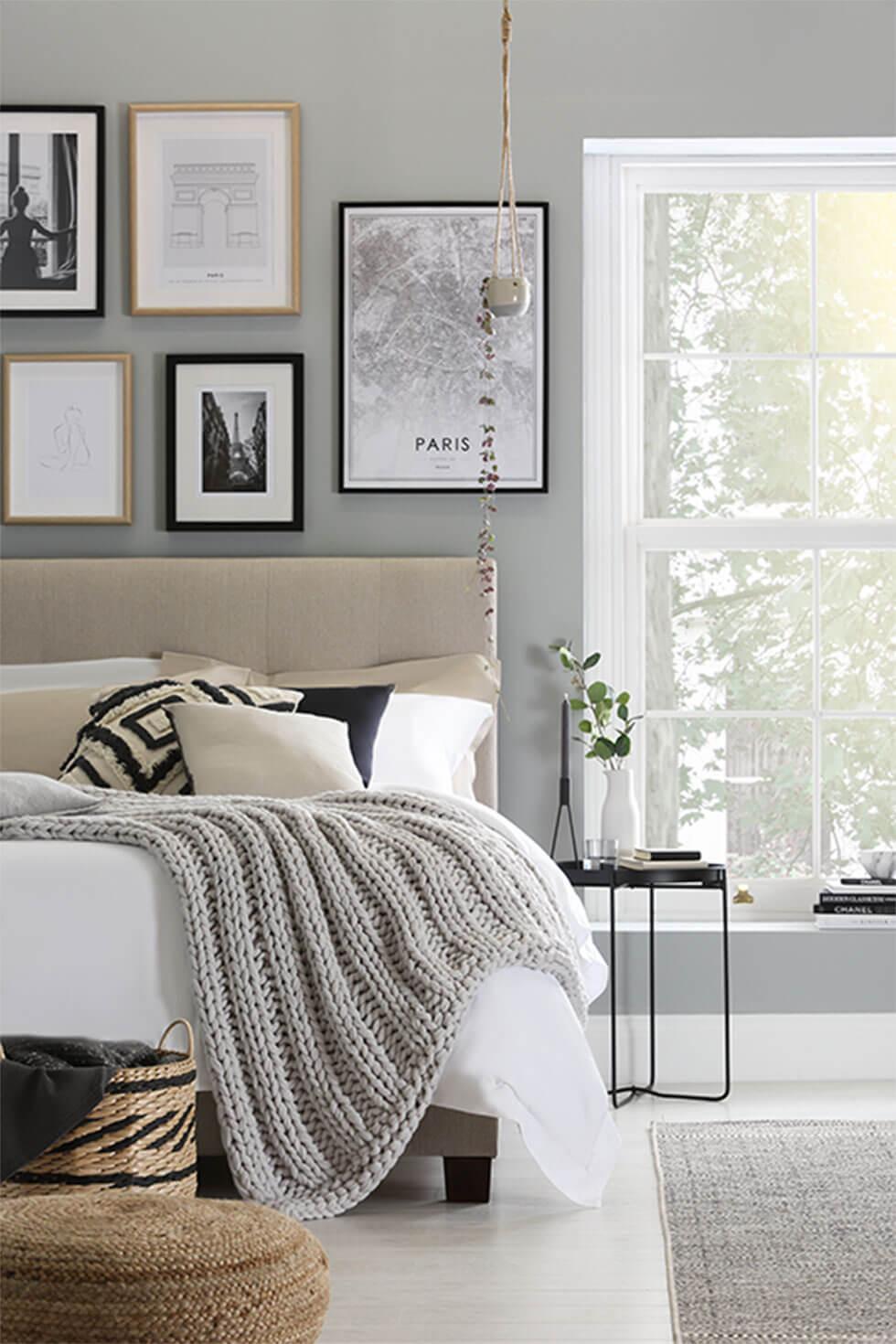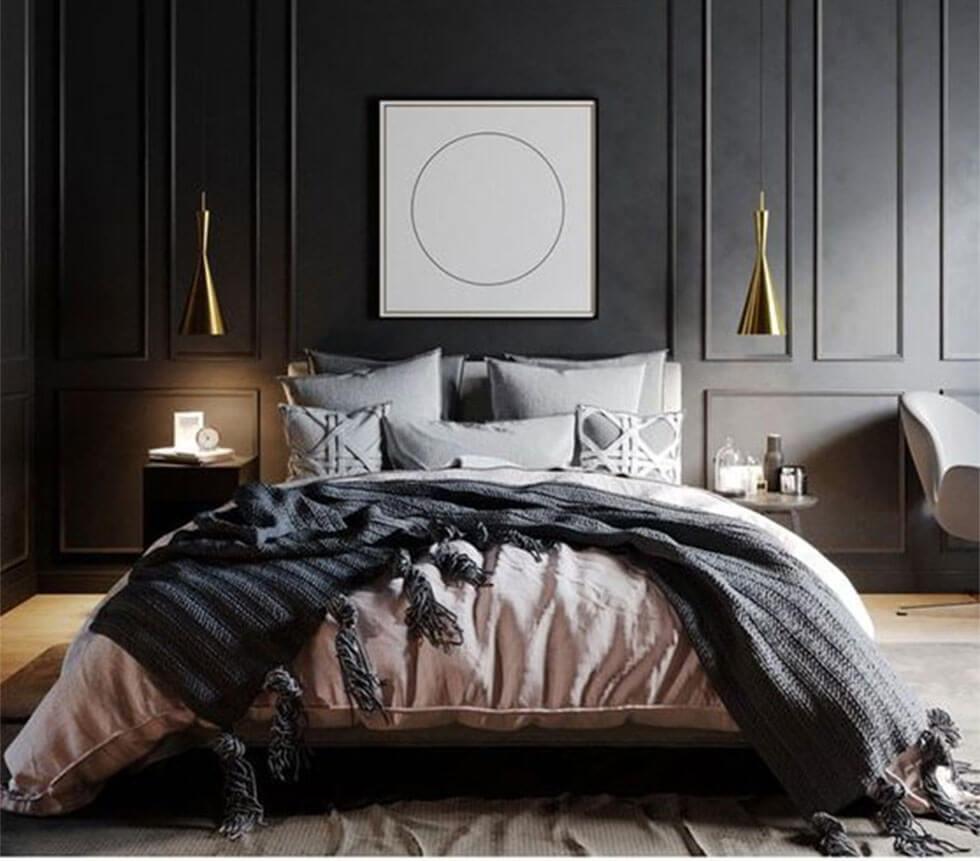 As a colour that's neither black nor white, grey is arguably the most popular neutral - and the most versatile! It's the go-between light and dark, making it the perfect match for other neutral shades such as beige, cream or taupe. And it works especially well in the bedroom to create a soft palette that still scores high on style.
Light grey walls are a relaxed alternative to stark white and help make the room feel spacious and airy, whereas dark grey walls create a cocoon effect that's extra cosy during colder months. And if you're inclined to add a bit of drama to your décor, dark grey can do just that without being over the top.
2. Grey adds sophistication to any interior style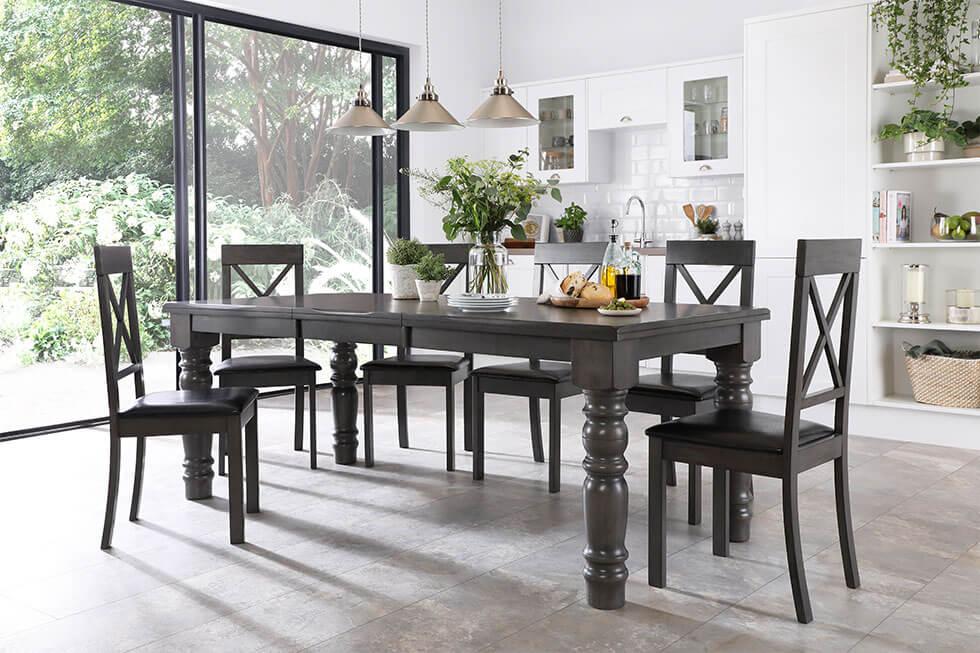 A grey colour palette is also well-loved for fitting into any interior style, elevating the space to feel more relaxed, sophisticated and current all at once. Using textures like wood, leather or velvet to bring out grey tones is a great way to let this colour take centrestage, proving that it's far from dull when you bring the right material into the mix. A wooden dining table in a grey finish, for example, can add just as much character to a contemporary farmhouse look as traditional oak styles.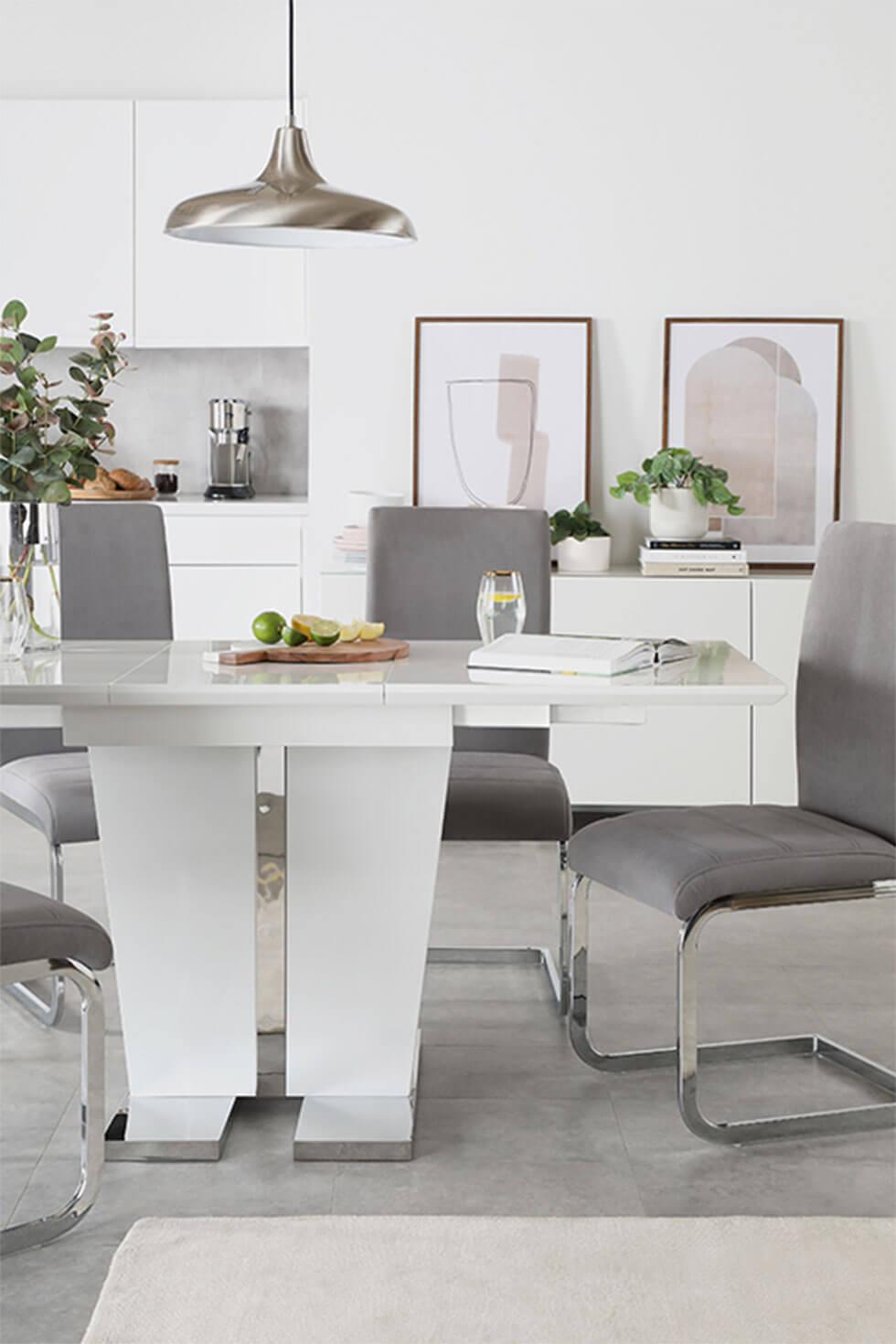 And in a modern home that's all about sleek shapes and clean lines, a grey palette works just as well! A lighter shade like dove grey is a popular pairing with crisp white and looks decidedly chic, functioning as a stand-in for black in a monochrome setting. And alongside glossy surfaces, structural silhouettes and shiny metallic finishes, a grey dining room is instantly luxurious yet laid back in its appeal.
3. Grey is synonymous with Scandinavian inspired interiors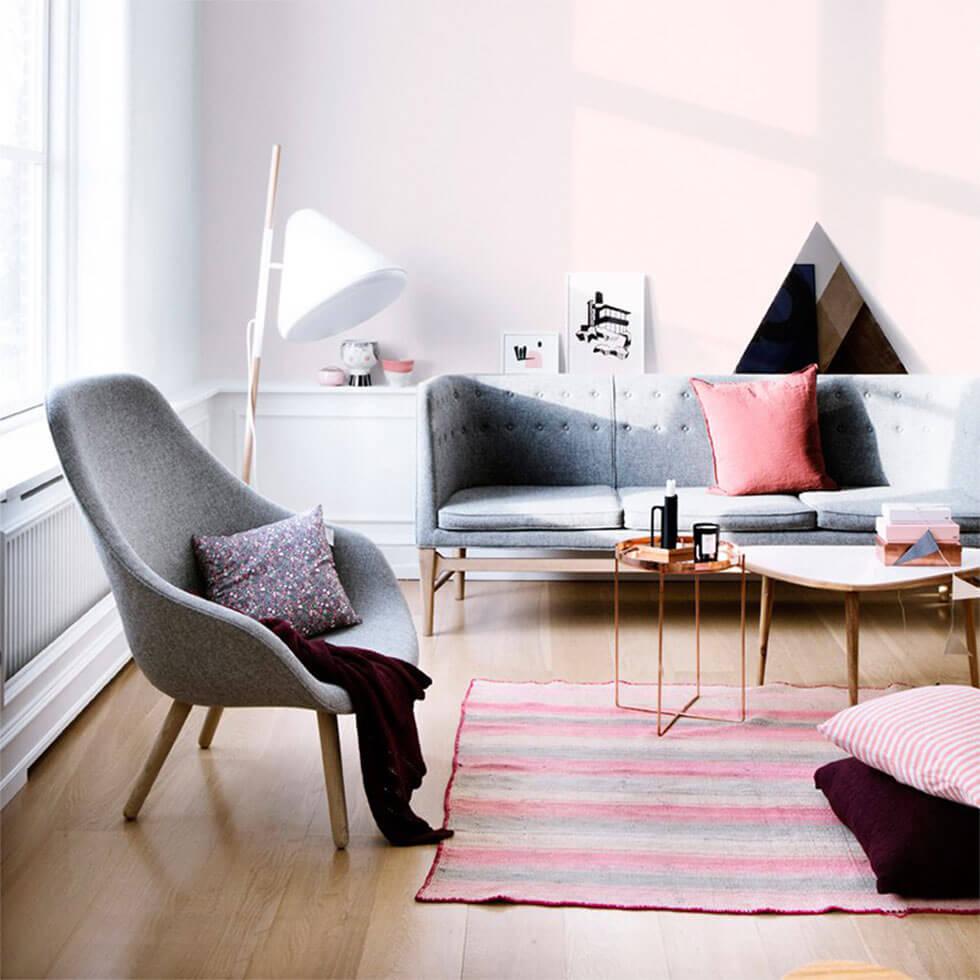 If there's one decorating style that maintains the popularity of grey interiors, it's Scandinavian. Known for its clean lines and emphasis on quality design, Scandi interiors are proof that you can inject personality into functional and minimalist interior with the help of a grey neutral palette.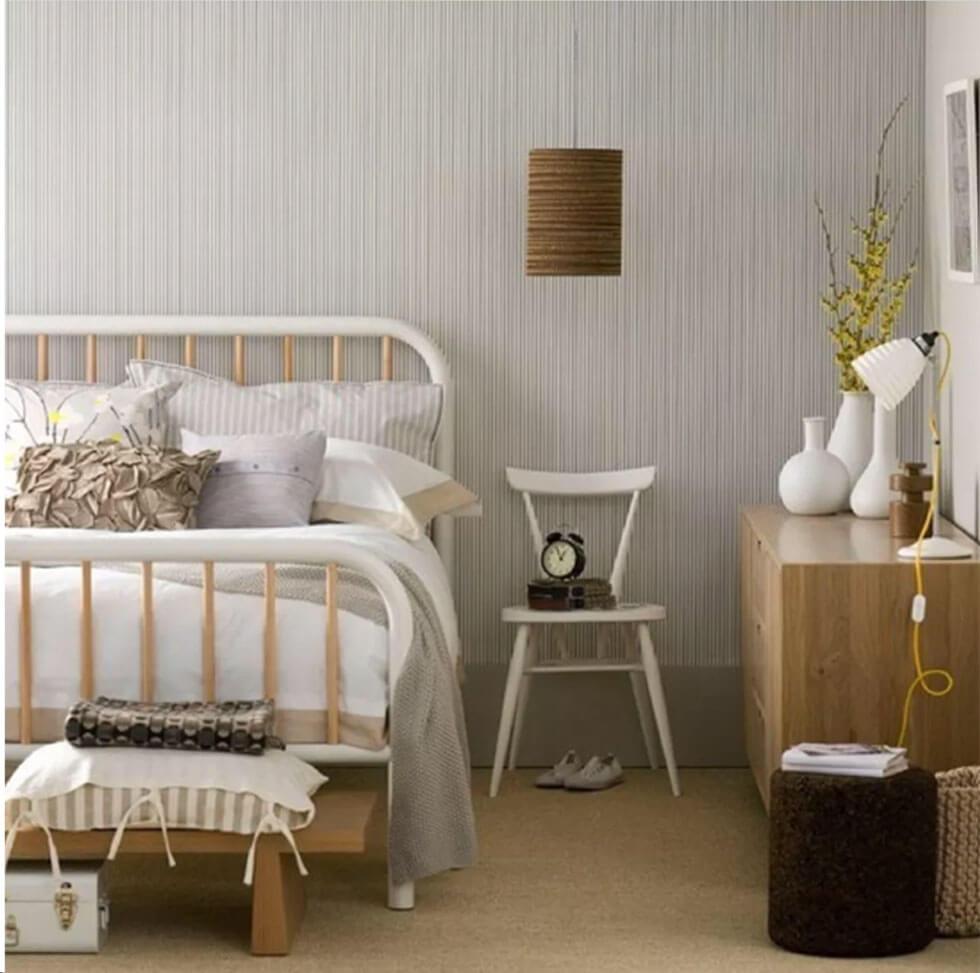 Grey's understated nature pairs beautifully with white (another signature colour in Scandi style) to provide a sense of simplicity. A grey sofa, for instance, is easy to build upon and anchors a living room. And when other hygge elements like light wood tones and lush indoor plants are brought in, it emphasises that warm, homely feeling we love. This Nordic palette also works well in the bedroom, with lots of organic textures and layers to create a relaxing sanctuary.
If you're looking for more grey bedroom inspiration, we have 11 cosy grey bedroom ideas to help you get started!
4. Grey brings out the homeliness of natural materials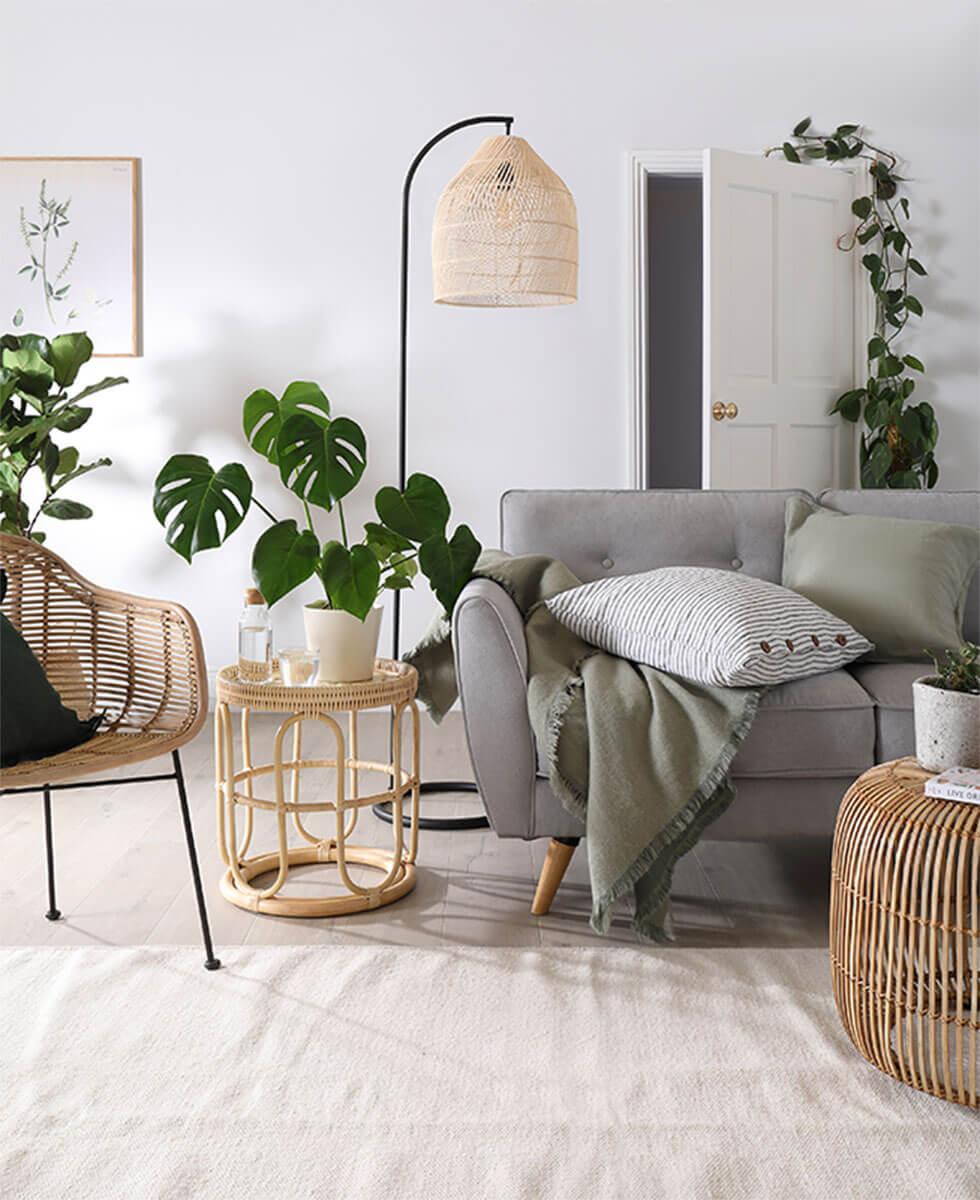 Grey's timeless qualities make it a fail-safe combination when it's paired with natural materials which lend a calming effect to the home. As a soothing neutral colour, grey brings out the warm, rustic elements of wood and serves as a focal point in a stylish, cosy space. And in a modern bohemian setting, light grey shines as a centrepiece colour amidst an earthy backdrop of rattan and indoor plants.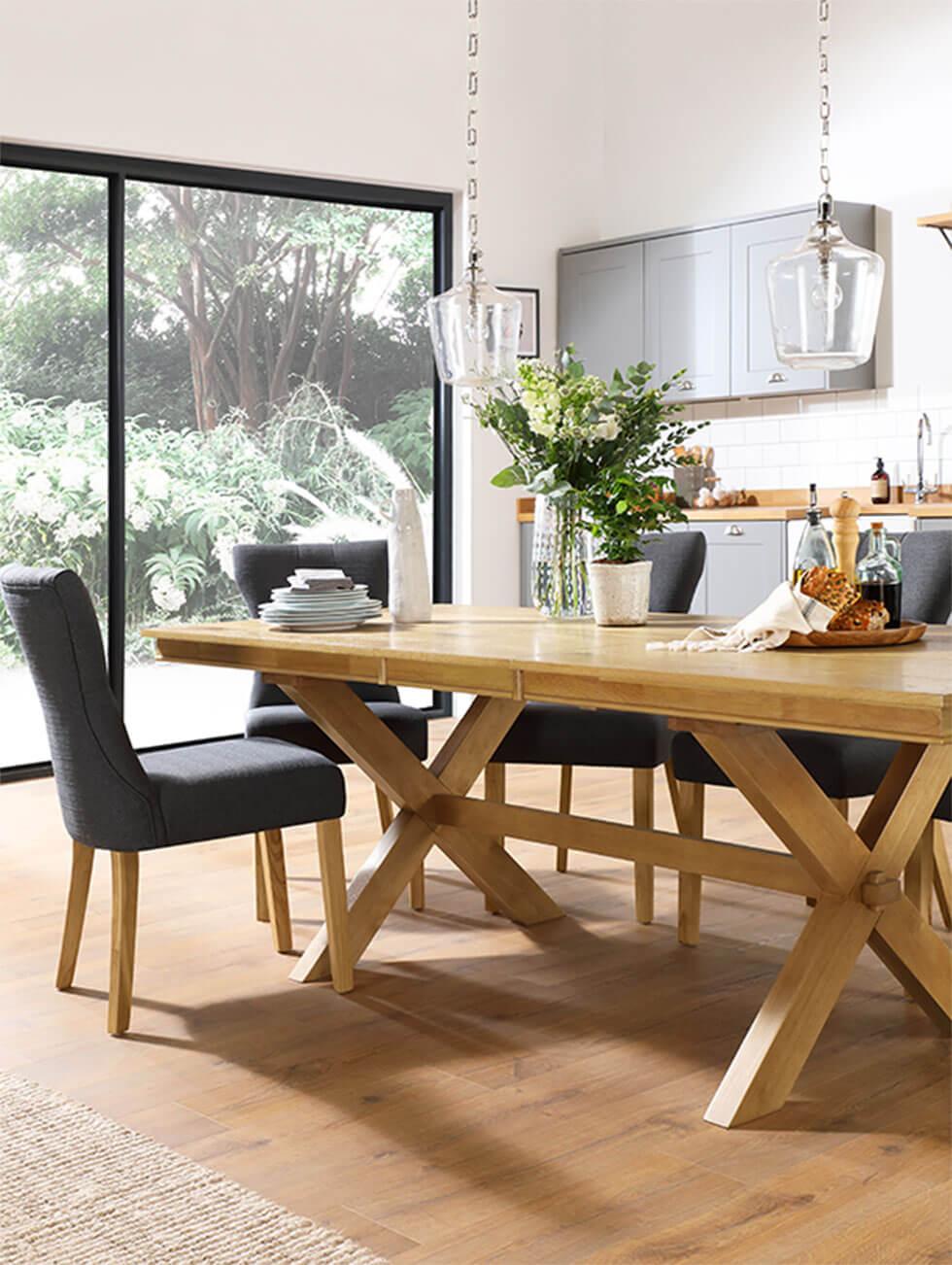 Meanwhile, dark grey as an accent colour in the dining room is an elegant way to add a hint of drama. Use it to create texture and contrast in the dining room with upholstered dark grey dining chairs against a light wooden table for a modern farmhouse touch. These accents break up the wooden elements and prevent the space from looking too flat with its soft detailing.
5. Grey makes pastels and vibrant colours pop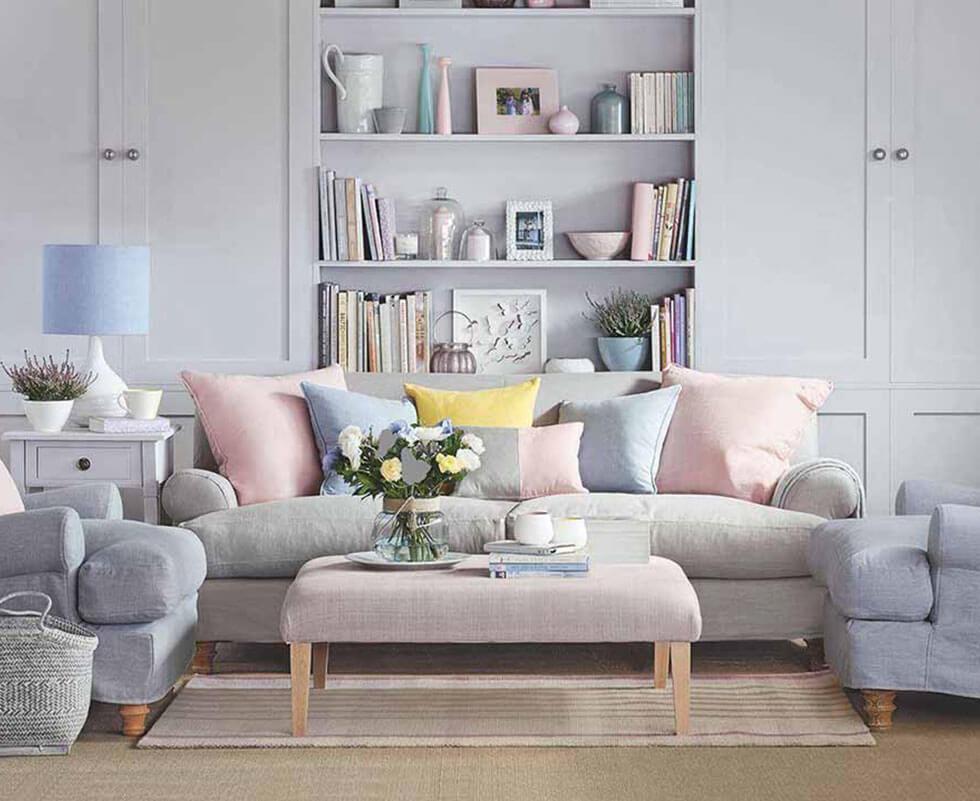 If you love having colours at home, grey will still be at your beck and call, taking its place in the background to let pastels and vibrant hues pop. Take grey and blush pink, for instance. This colour pairing continues to be an enduring trend in contemporary homes - layered pastel accents add colour and personality while a grey sofa serves as an unobtrusive neutral.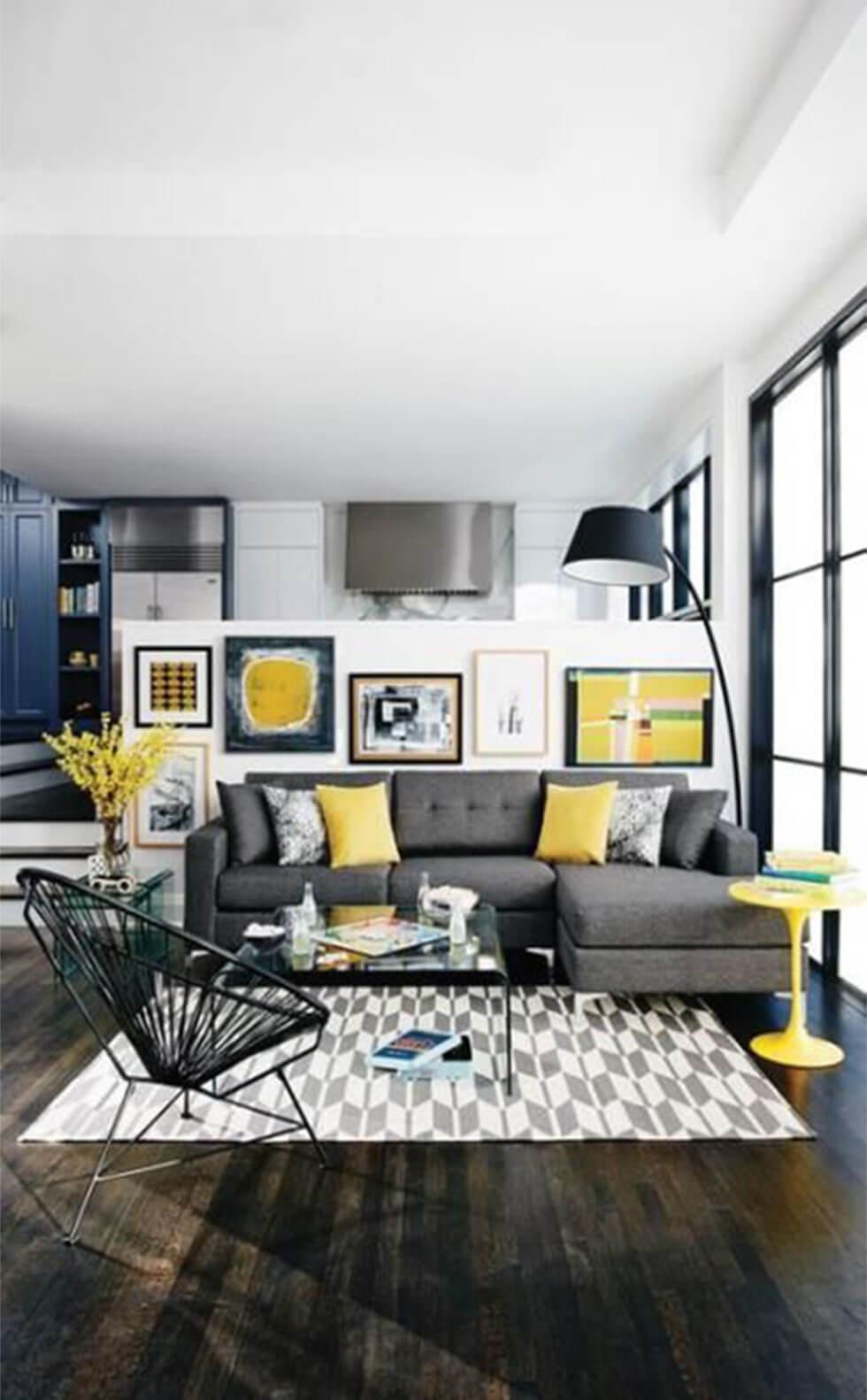 And if you're looking to make a statement with brighter colours, grey holds its own especially in a darker shade like charcoal or slate grey. A dark grey fabric sofa grounds the space and lets you draw in stronger accent colours to create a more energetic environment. Cushions and fresh flowers in a bright hue can really pop to liven up a room when a shadowy grey bolsters its presence.
Check out more grey living room ideas to see how this versatile neutral suits any interior style.
3 Tips for Decorating with Grey
Everyone has their own way of decorating with neutrals and grey is no different. Want to know how the experts do it? We spoke to interior designer and blogger Karly Hughes about her tips and tricks to nail this look at home.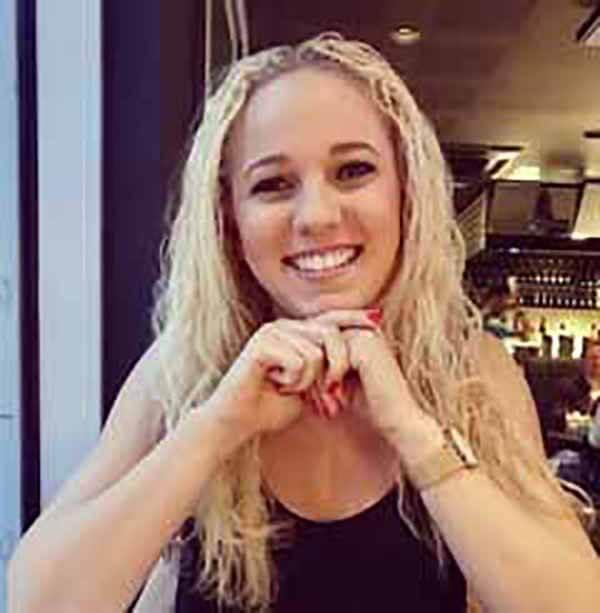 1. Consider the undertones of grey
All greys have an undertone of either blue, green or purple, so it's really important to consider these tones when decorating with grey and to incorporate them into your design. If you're choosing a grey paint and a grey carpet for example, you'll want to make sure the undertones in each are sympathetic with each other, or you might find they clash.
2. Create balance with grey
Create balance: when decorating with grey, try to think of it as a base colour and plan another colour to go with it. This will ensure you don't fall into that trap that many people fall into, by using too much grey and creating a room that feels flat and bland. Shades of blue, green and yellow work really well with grey.
3. Match grey with metallics
Lighter colour greys work really well with silver and chrome to create a fresh look, and darker colour greys work beautifully with gold and brass metals to create a luxurious look. Make sure you think about the metals you are planning on using in a room when decorating with grey.