2. Create a layered look with tableware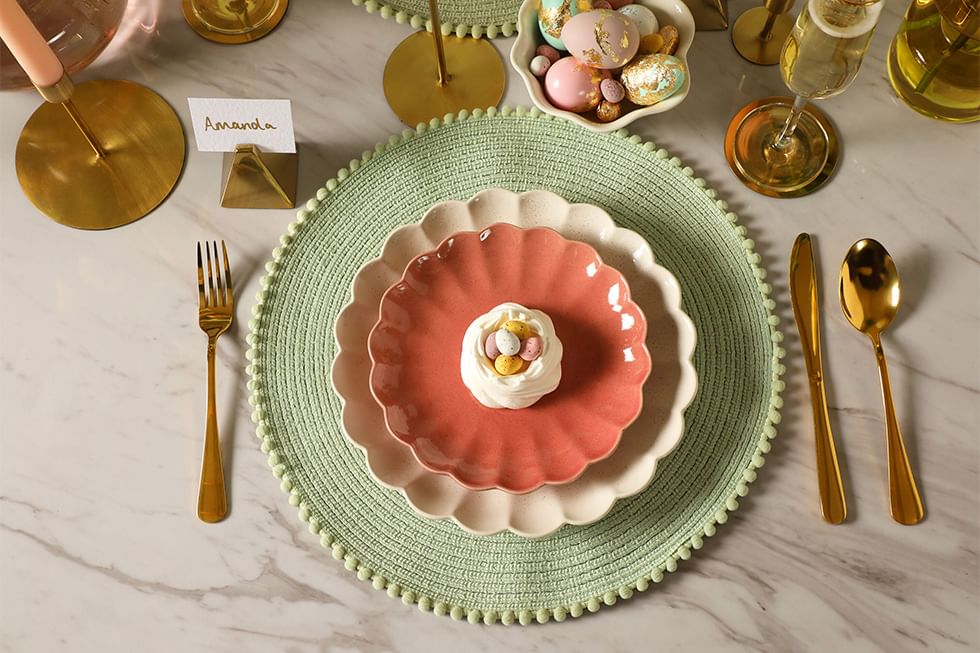 Create an elegant and whimsical touch with unique tableware. For example, choosing scalloped-shaped plates adds a playful touch and is a great way to incorporate texture to your tablescape.
Contrast your plates with rattan or linen placemats to mix and match textures. This creates a layered look and prevents the tablescape from looking messy.
3. Accessorise with gold and glass accents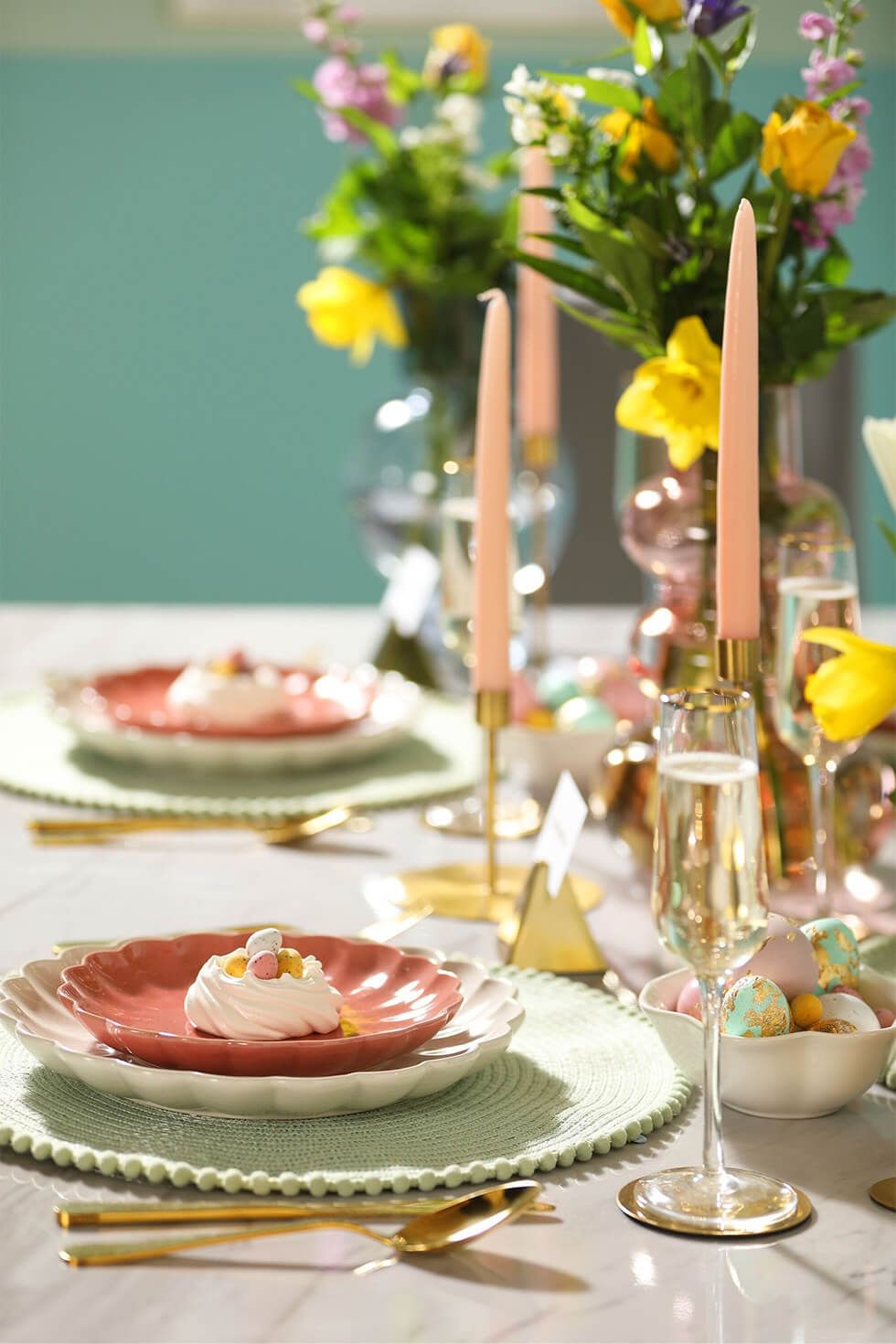 Accessorise with gold and glass accents to bring a touch of sparkle to your décor. Opt for gold candlesticks and glassware like champagne or wine glasses to add vertical interest to your tablescape.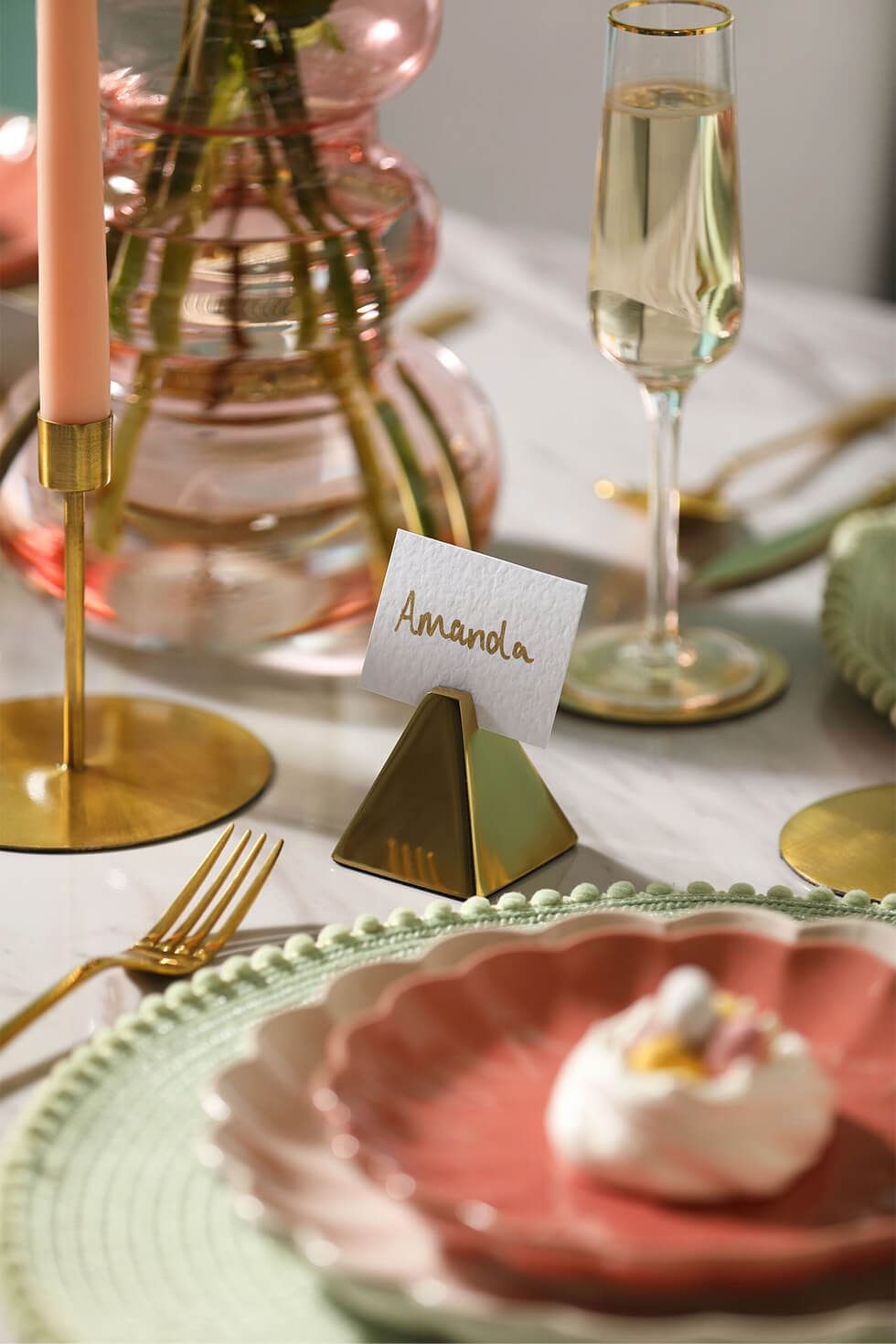 Tie the glamorous accents together with gold-plated cutlery or brass accessories. And you can keep the sparkly touches going with name placeholders for each guest, handwritten in a gold font. We know your guests will love it!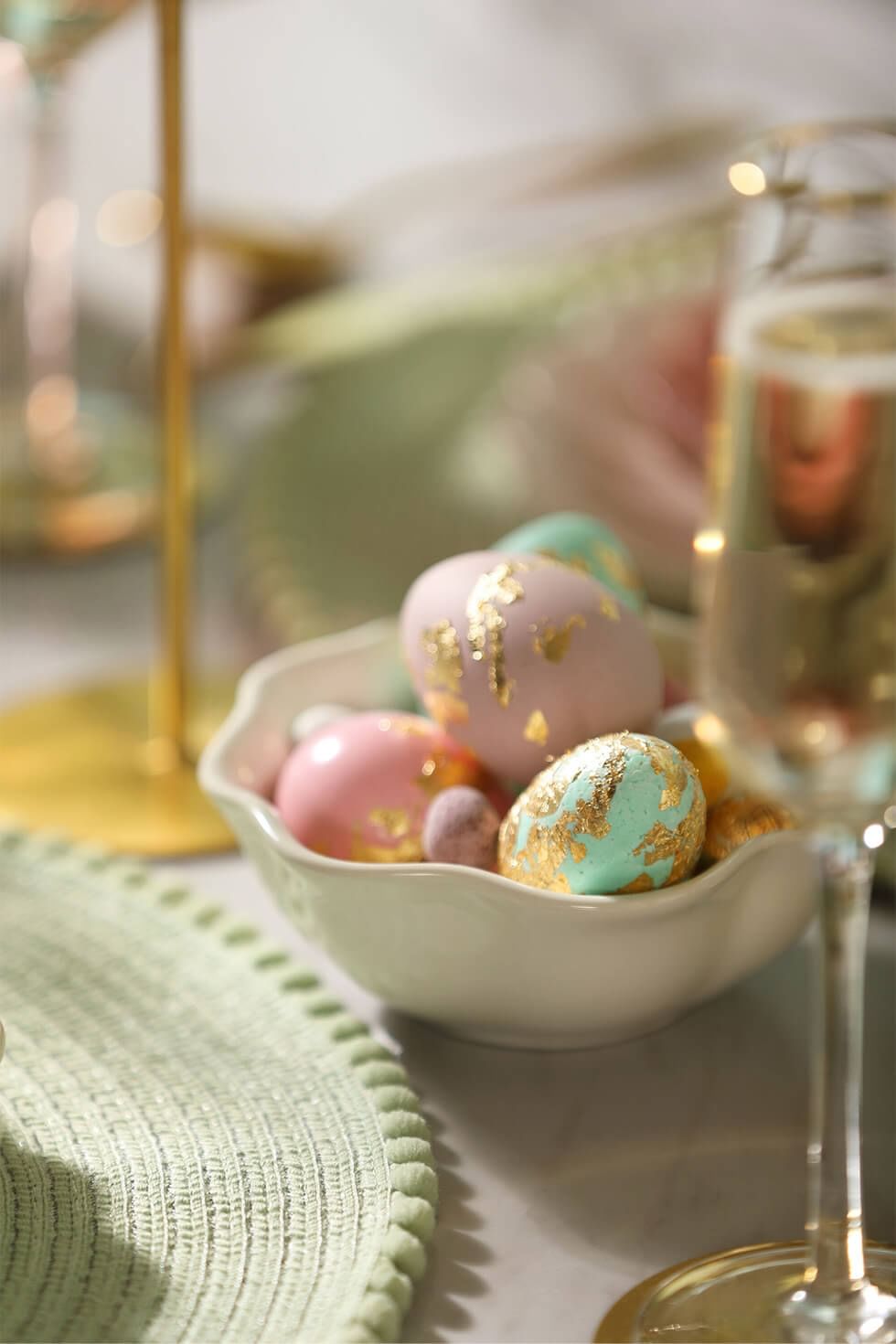 Elevate your decorations by giving your Easter eggs the luxe treatment with spray paint and gold leaf touches. The gold paint will accentuate the luxe feel.
4. Freshen up with spring flowers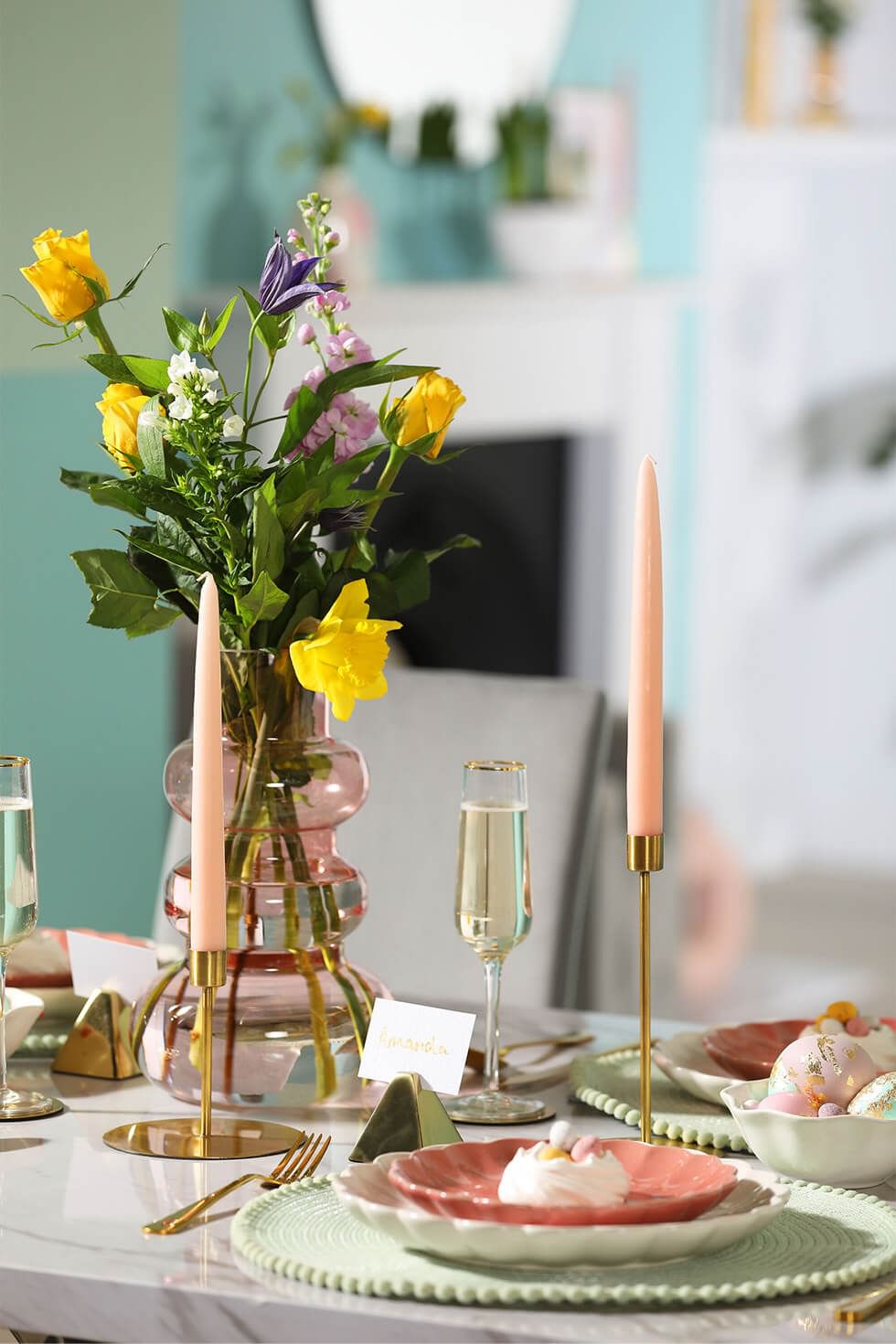 Layer your tablescape with the season's freshest blooms. Choose bright and uplifting flowers such as daffodils, snowdrops and wallflowers to bring spring into your home.
For more inspiration, check out these Easter decorating ideas for your dining room.