Homes We Love: Keeping it chic in the sunshine town of Eastbourne
Honor Munro brings her love of farmhouse design and chic neutrals to life with a stylish staircase makeover and a brightly-lit space.
Our latest edition of Homes We Love takes us down south to the lovely seaside town of Eastbourne, Sussex where Honor Munro lives.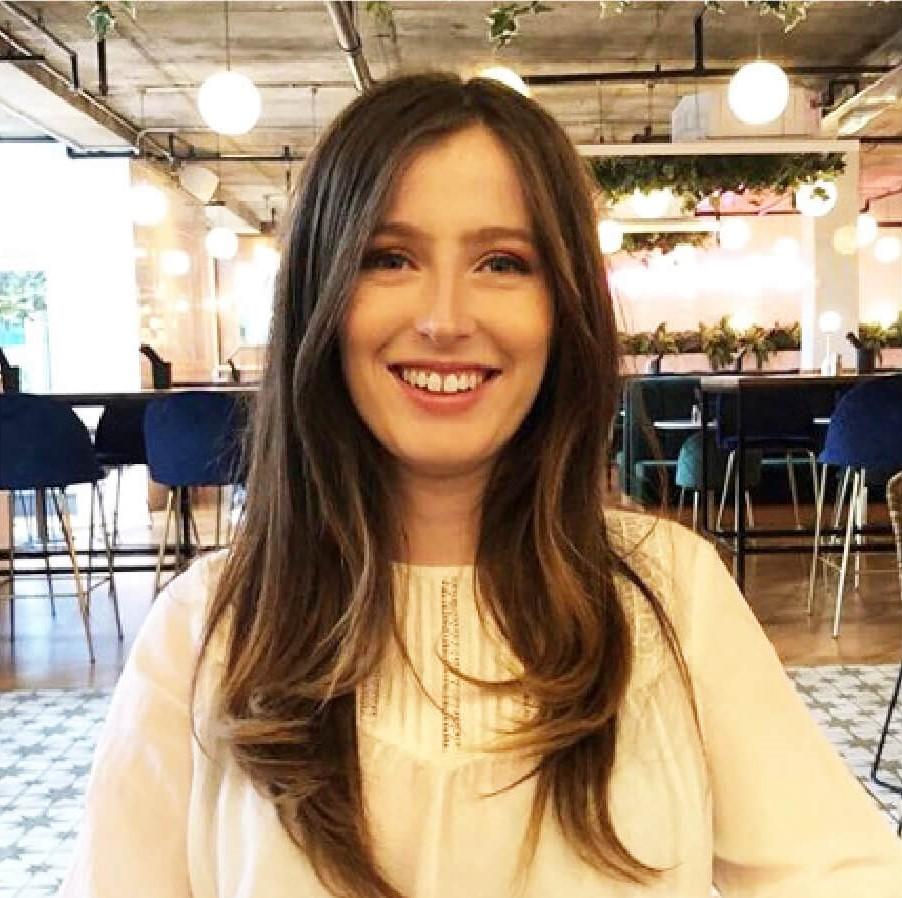 A full-time waitress with a love for interiors, Honor describes her decorating style as "neutral, chic, farmhouse" and a quick scroll of her @homeandhonor proves just that. Having lived in this flat for just over two years, she has stylishly transformed her rented space to make it a place of her own. From her sunlit living room to relaxing bedroom, read more to find out how she's made her home a cosy space for her and her partner Joe.
Embracing open space living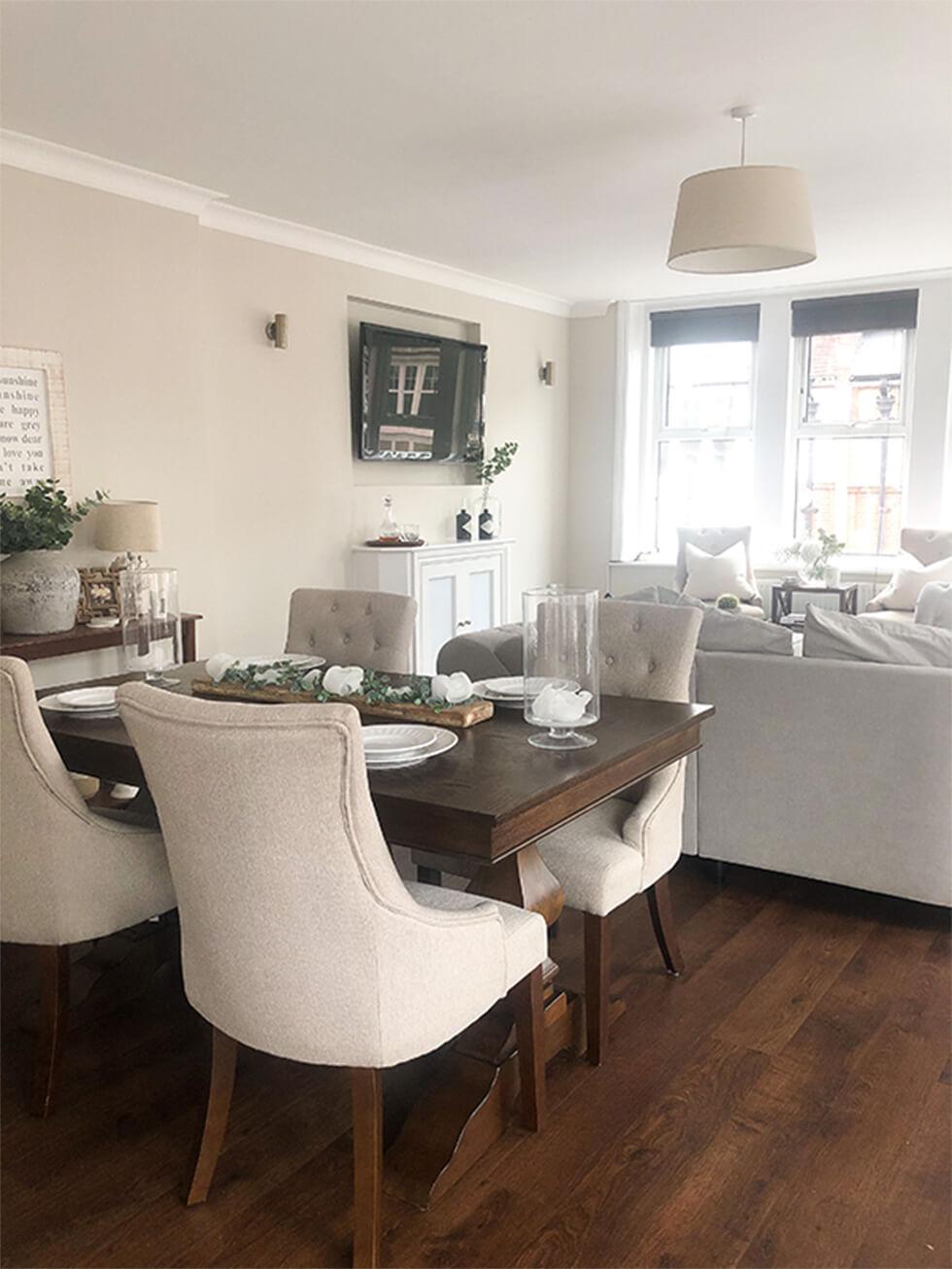 Taking inspiration from farmhouse design and country living, Honor believes in making her home an inviting place for everyone. She has created a multi-functional space in her open plan living and dining room by keeping it simple and free from clutter. "All I've ever wanted was a table big enough for having friends and family over," she says. "I was so happy when we moved into this flat and were able to have my dream table that will (hopefully) stay with us forever." Continuing on the farmhouse theme, she's matched her Cavendish dining table with our Duke chairs to complement the brightly-lit space. "It is a stunning piece of furniture and is completely timeless," she explains. "As we are currently renting, it's ideal because we may move somewhere smaller when we buy so we have the option to make the table smaller which is great. The chairs are also fantastic as they would look great throughout the rest of the house too so we could potentially use them as an accent chair in the bedroom or in a corridor."
A DIY Staircase Makeover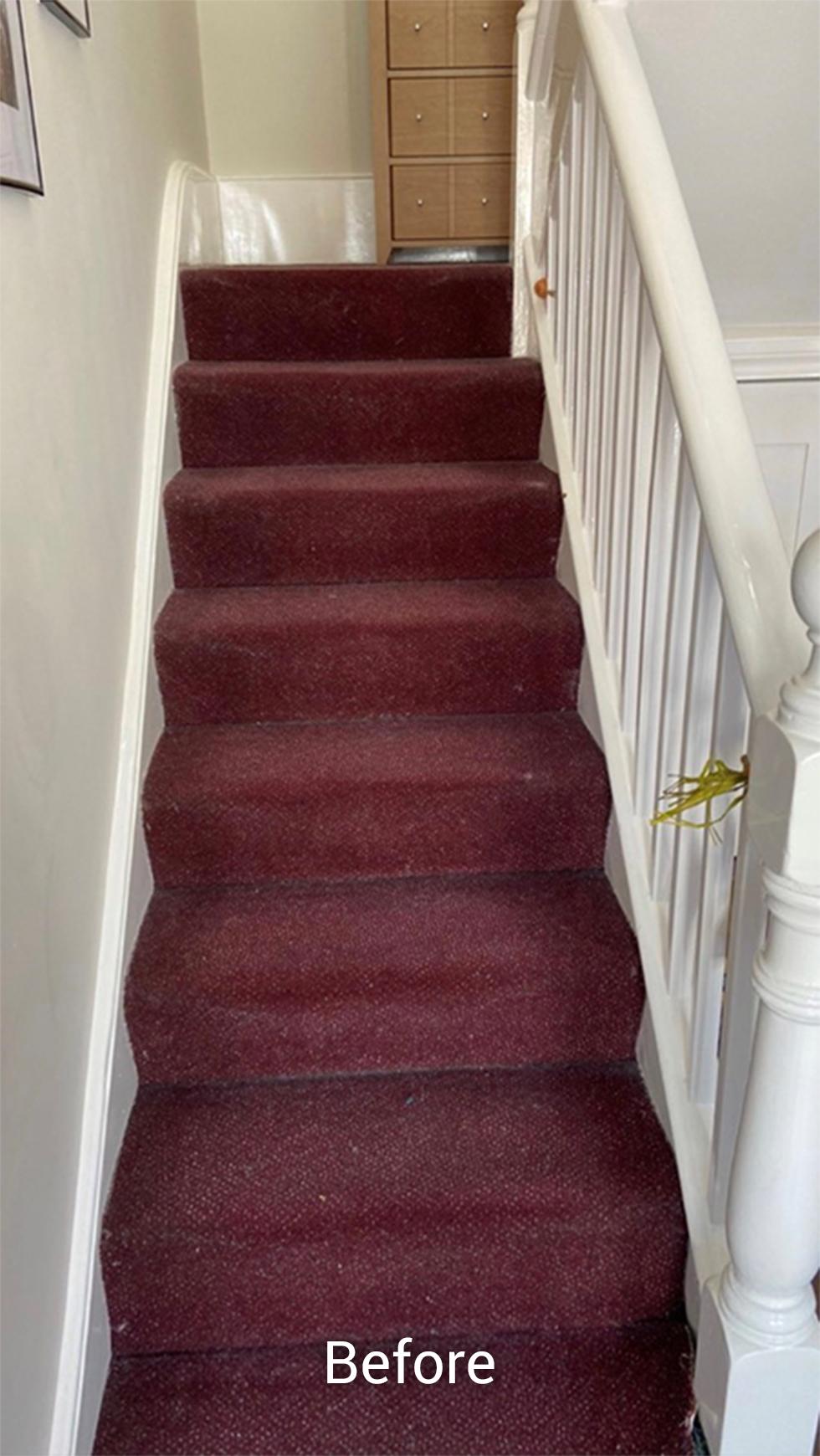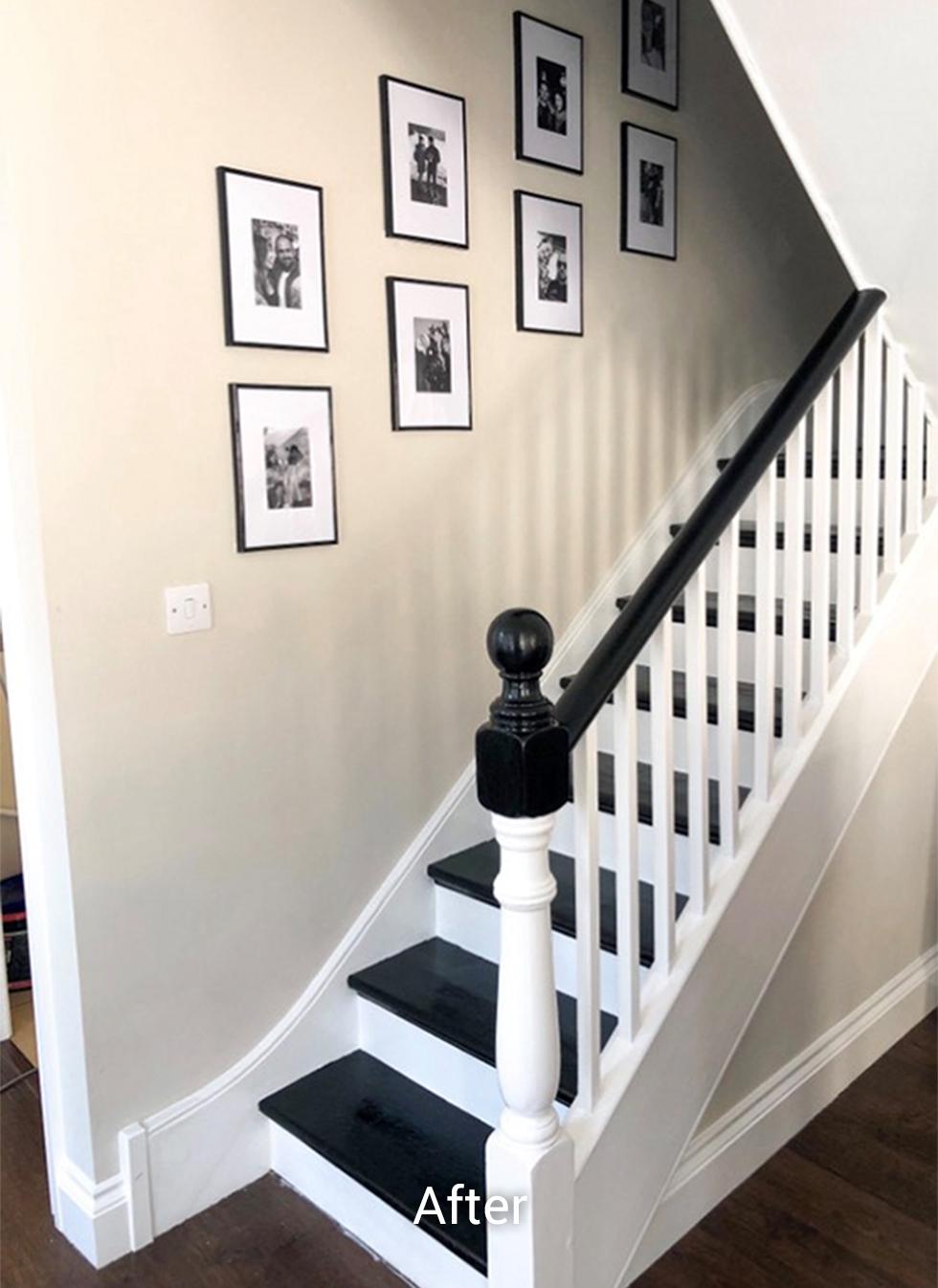 Together with her partner Joe, Honor recently transformed their staircase by changing it from carpet to wood. They decided to take the plunge by renovating it themselves and their hard work thankfully paid off. "I hated the dreadful red carpet!" she explains. "It was on its way out, so I lifted the bottom stair up and saw that there was wood underneath that was in good condition. The rest was a case of just pulling it up, sanding all the previous paint off (which I did none of) and then painting it! We are so happy with the outcome so much better than our old pub carpet." She encourages other people to try their hands at home DIYs, believing they have nothing to lose. "The way we looked at it is, we had these stairs to work on but if we try and do it ourselves and it works we've saved a hell of a lot of money. And if it didn't work out, we've spent minimally and would've had to get them done anyway!"
If we try and do it ourselves and it works we've saved a hell of a lot of money.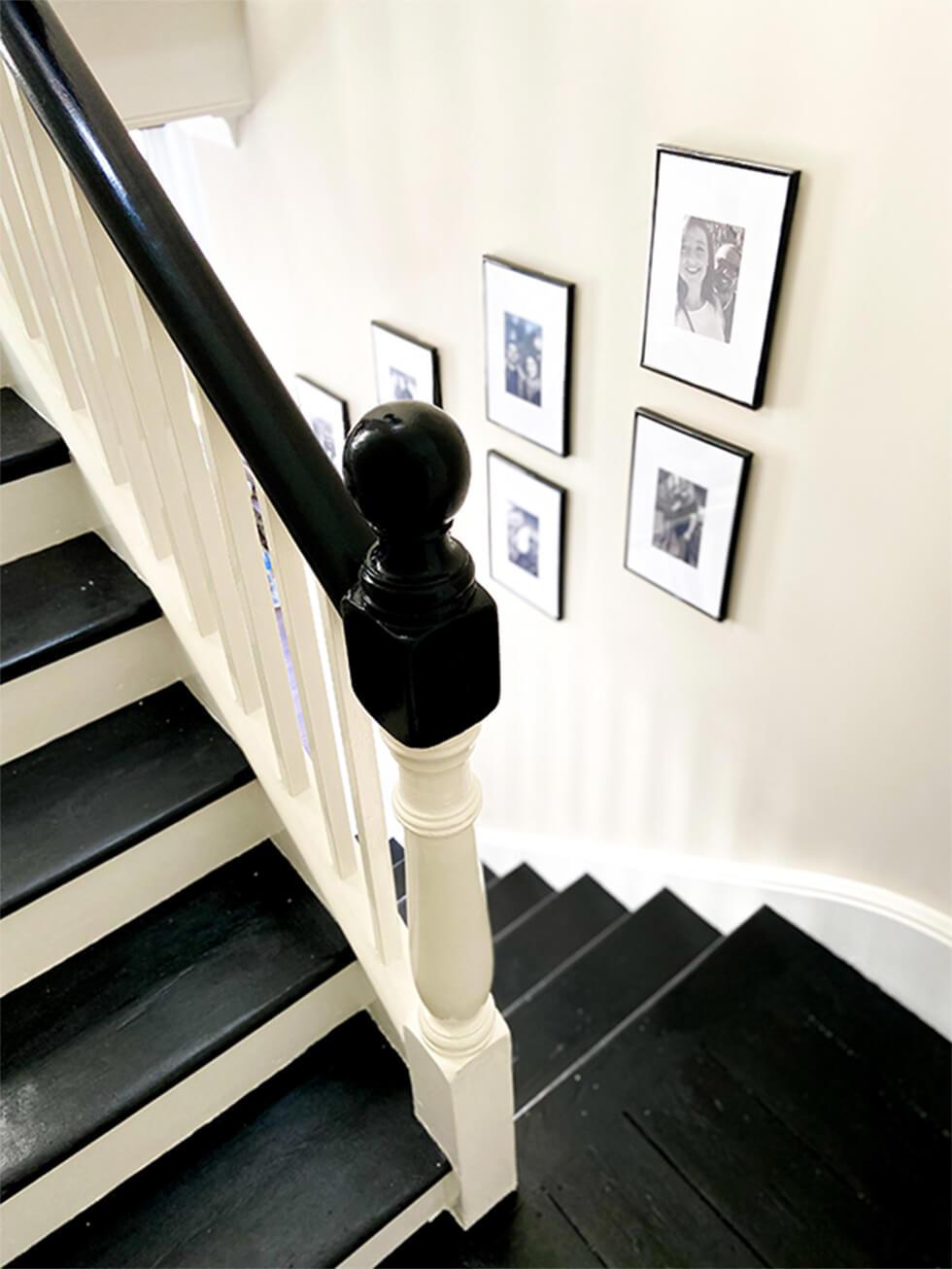 And for that extra touch of chic, they've also added a gallery wall of photos next to the staircase. She took the monochrome route for this DIY, opting for simple black frames and a sheet of white card at the back. Honor advises people to take their time when decorating as this will also save them money while giving their home their own personal twist. "The best thing would be to somehow link the colours in your photos so they don't look disjointed. It was easy for us as we just did black and white but that's not for everyone - so even if you use say the 'lark' Instagram filter, for example, it will still look great and make the transition a lot smoother."
Mixing neutrals with colour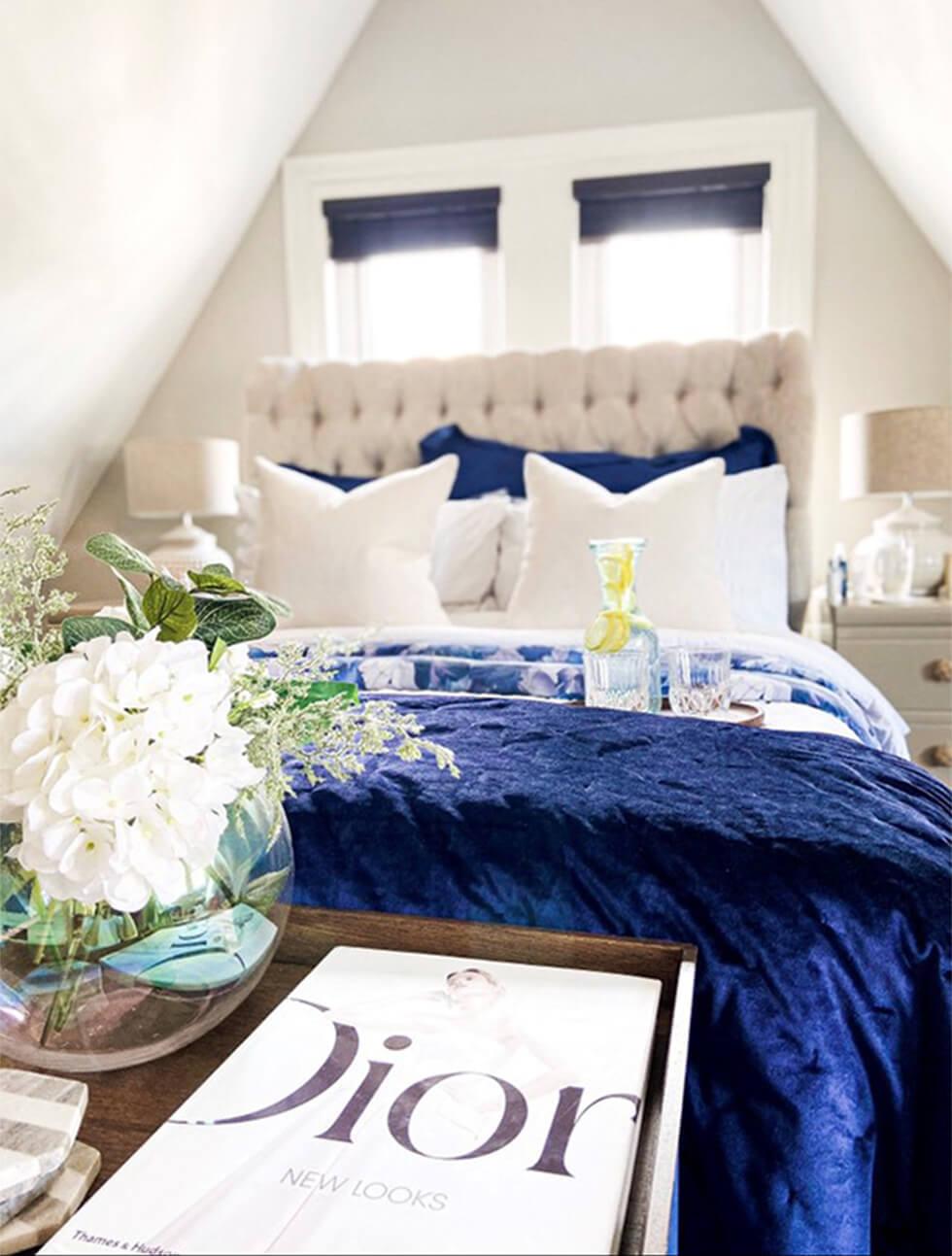 Meanwhile, in her bedroom, Honor picked a neutral base with stylish blue accents that's in line with her signature farmhouse style. This soothing colour combination sets the scene for a chic yet laid back ambience. When asked about tips for combining neutrals with brighter colours she replies, "Neutral colours are easy enough for everyone and always looks great with any pop of colour! My best advice for anything home-related would be not to just walk into a shop and buy their whole range or to choose the colour that is the hottest trend of the season...instead, always pick what you like and look for it in other shops too."
Neutral colours are easy enough for everyone and always looks great with any pop of colour.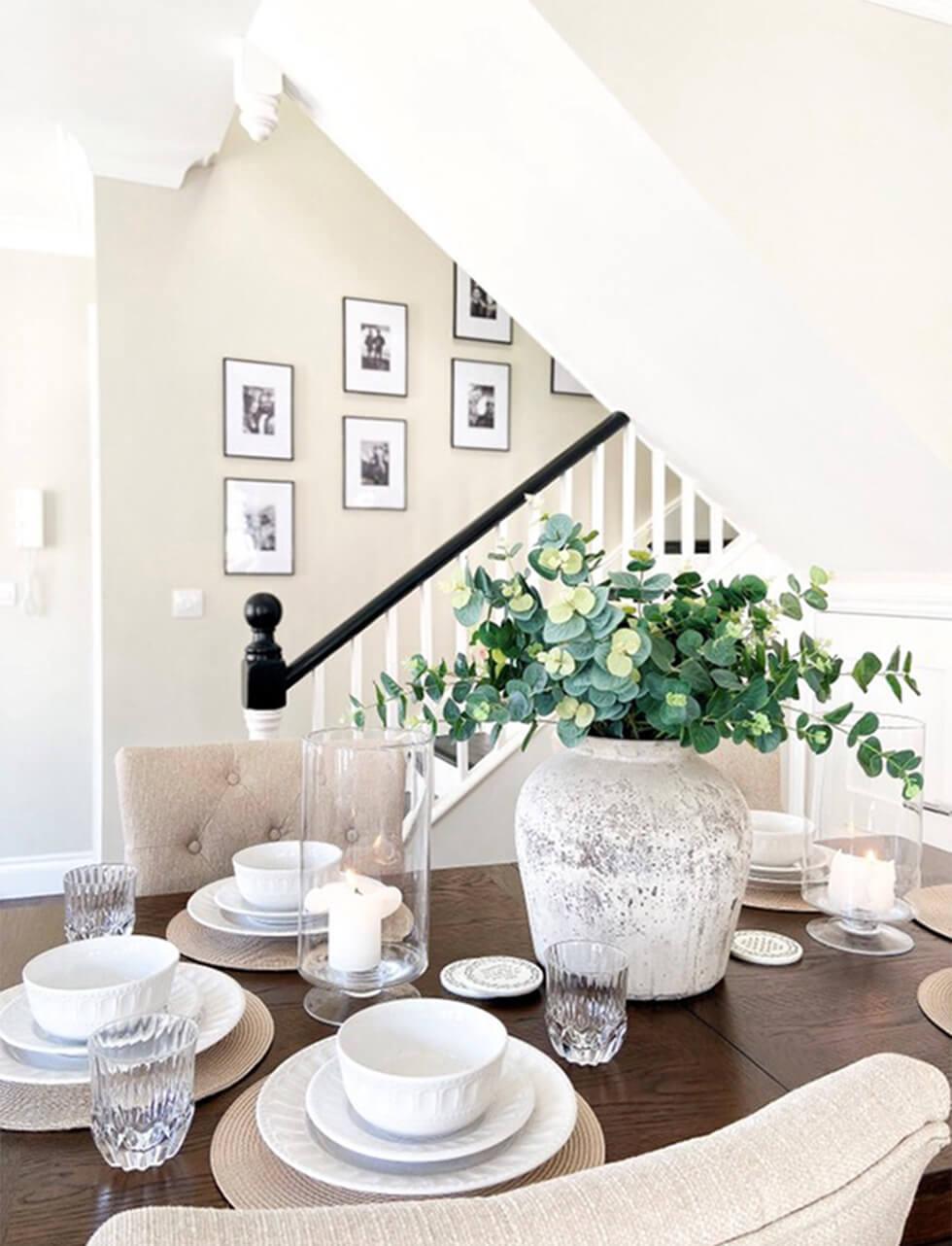 Aside from her bedroom, Honor also likes to add a seasonal touch to her décor in other parts of the house with chic accessories or subtle pops of colour. And, as we celebrate longer days and warmer weather, she's all about keeping it simple. "Summer for me is all about freshness," she says. "It's usually the time I just have our standard decor but if we have people over I have the odd lemon print bowl or plate that I put out and I try to get summer print napkins and other disposable accessories."
Photography by Honor Munro
If you love how Honor styled her home, check out her top picks below. For more decor inspiration browse our previous Homes We Love articles.