7 ways to decorate with earth tones
Discover how to bring the outside in with calming and relaxing earth tones at home.
What are earth tones?
Earth tones are relaxing colours that are rooted in nature and take inspiration from the outdoors. This can range from: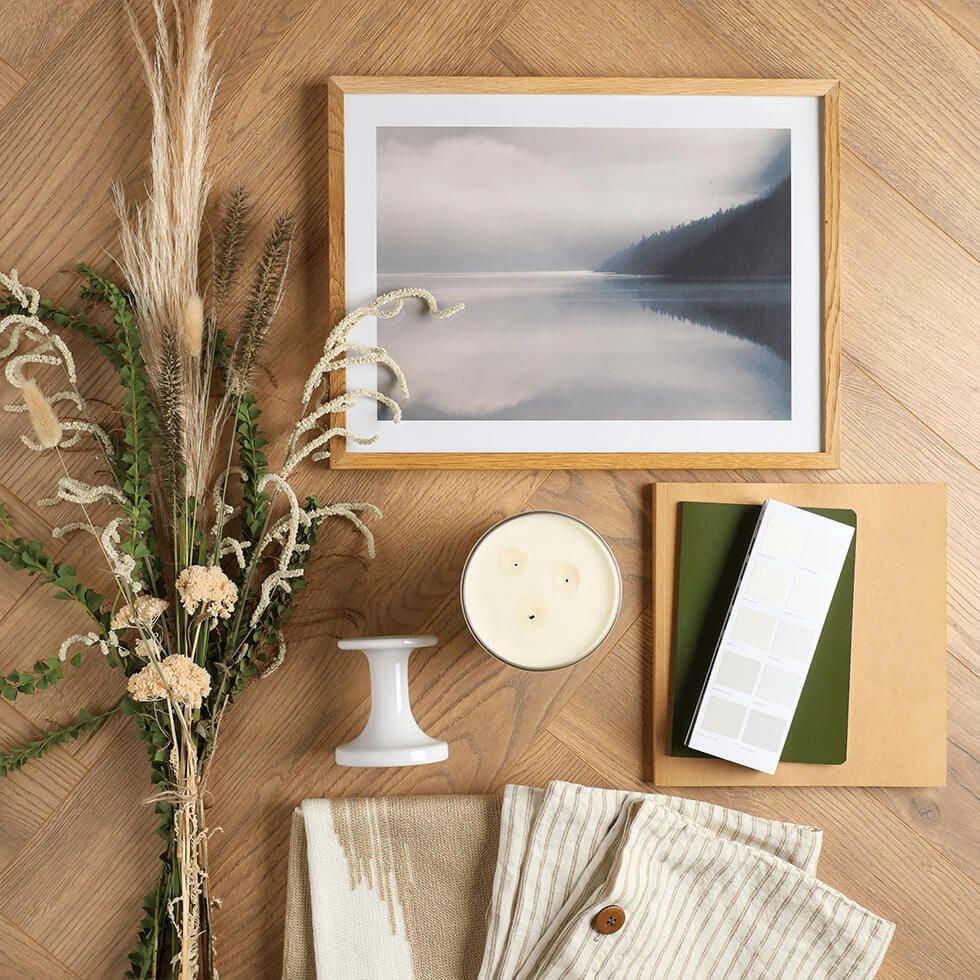 Quiet beige tones with clean white, woody or grey shades.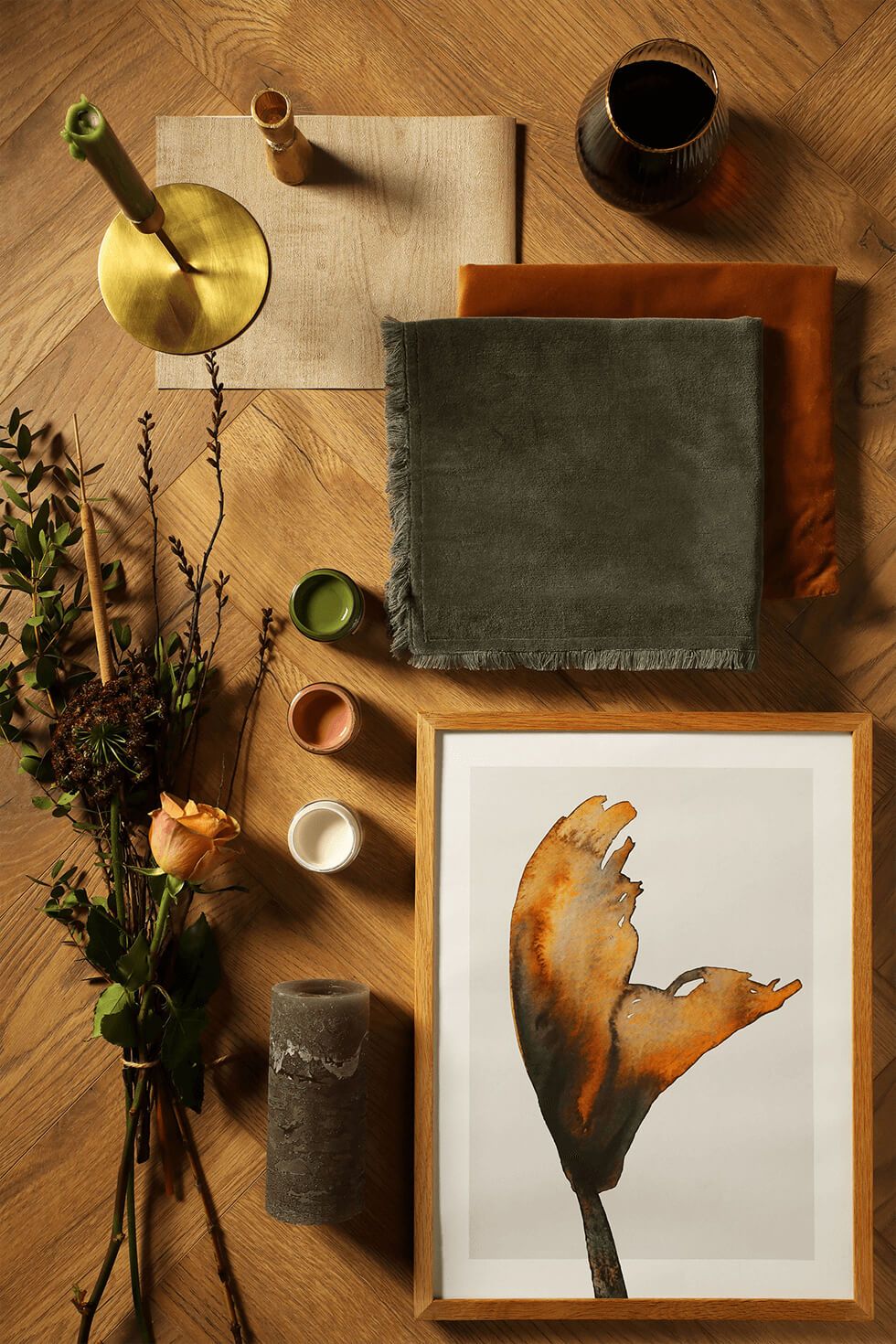 Rich, mossy greens and browns.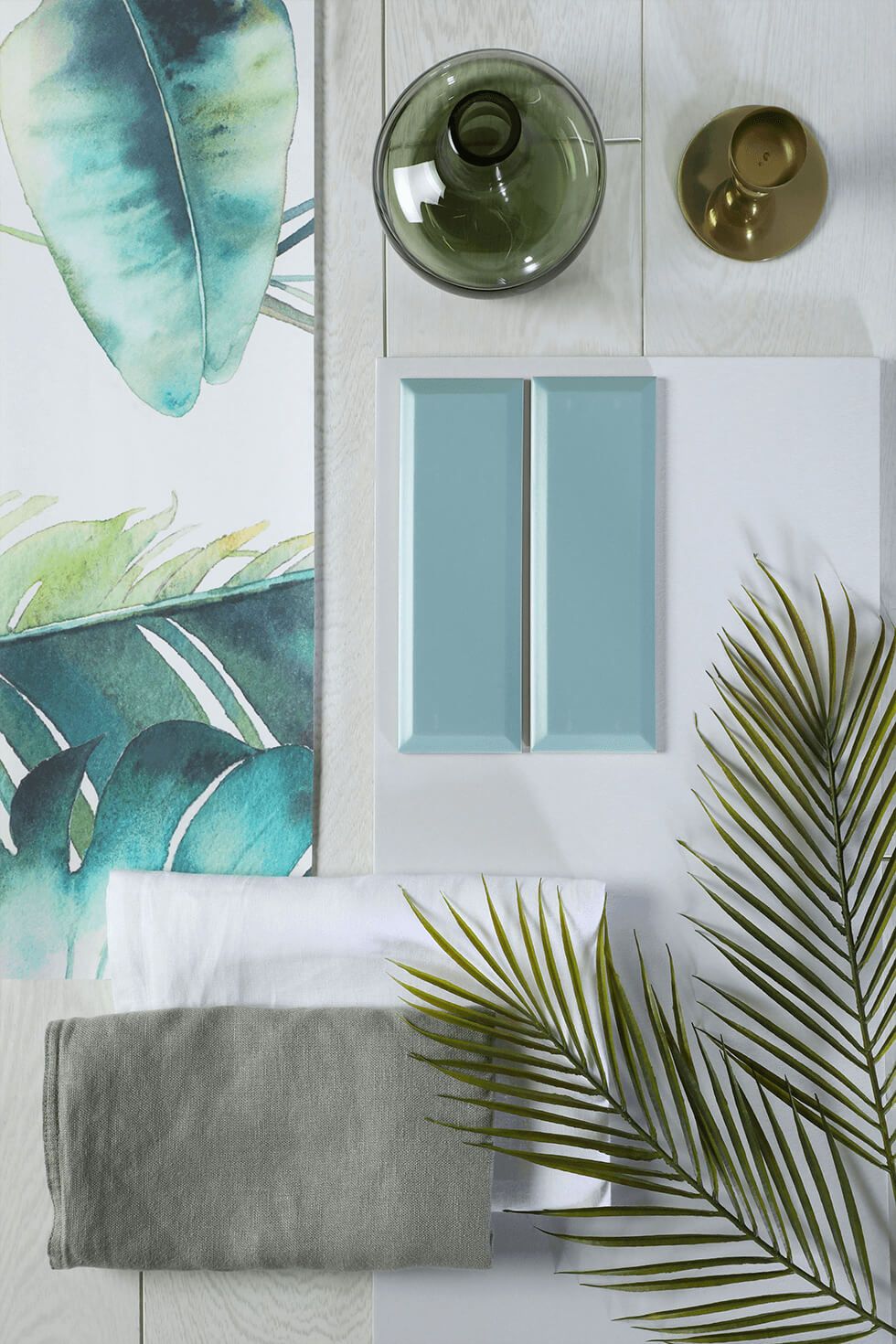 Light to deep ocean blues.
Read on for stylish ideas on how to decorate with earth tones.
1. Choose a beige fabric sofa for an earth tone living room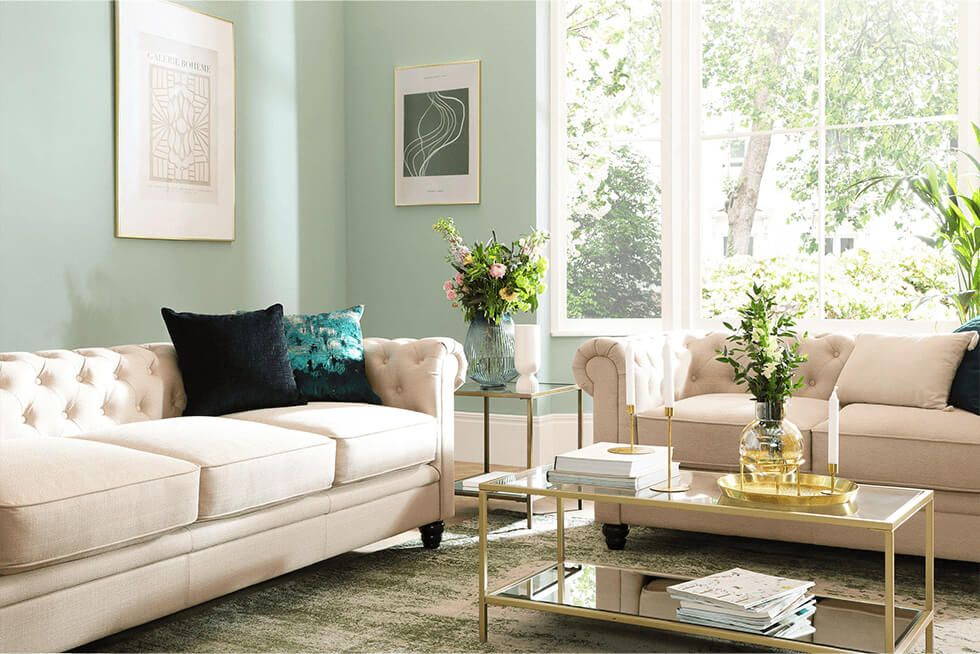 Earth tones are perfect for creating a fresh and airy look in the living room. Start with a palette of green, cream and beige for a soothing ambience.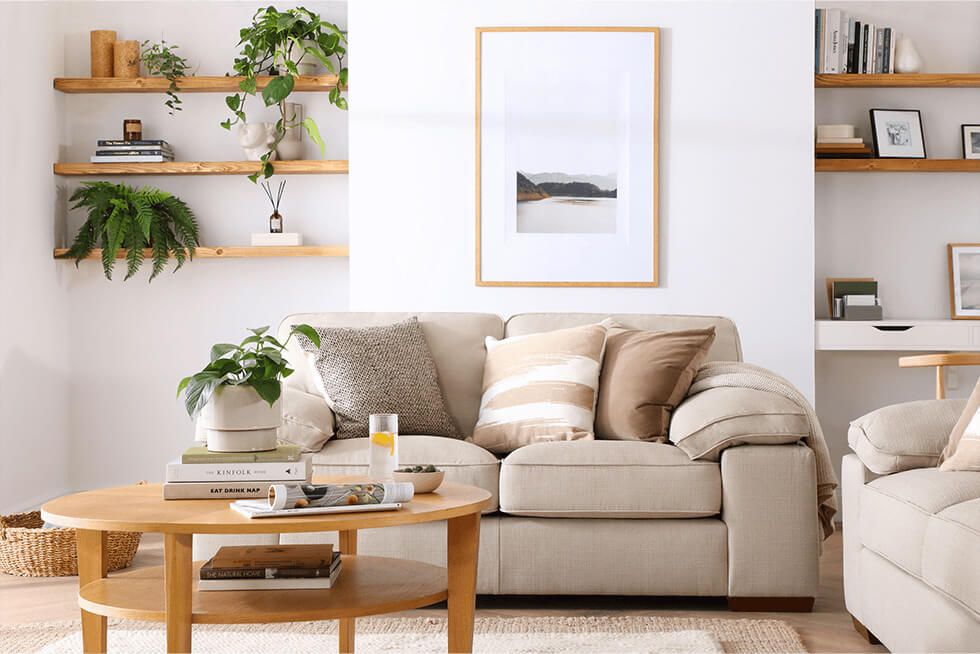 Next, layer the room with natural textures. Choose a fabric sofa in beige or cream and accessorise it with cushions for a cosy and inviting space. Complete the look with a wooden coffee table or a stylish jute rug for laidback vibes.
2. Layer earth tones for modern boho interiors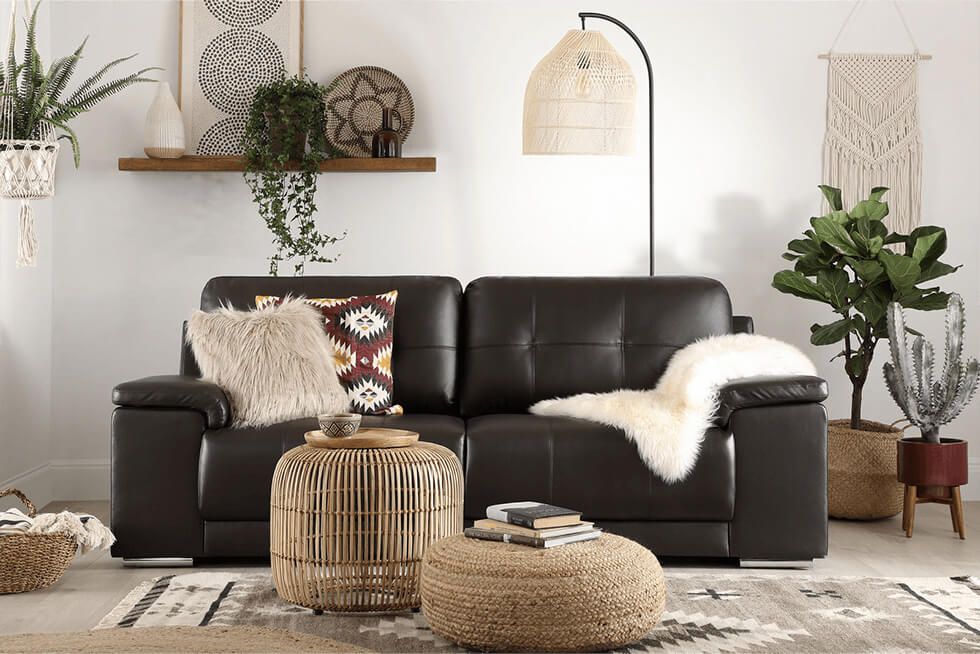 Modern boho interiors and earth tones go hand in hand with their versatile and laidback style. Start with a calming, neutral palette and a bold centrepiece such as a black leather sofa. Bring out the casual boho vibe with eclectic accessories in rattan or cotton textures.
3. Style minimalist décor with an earthy palette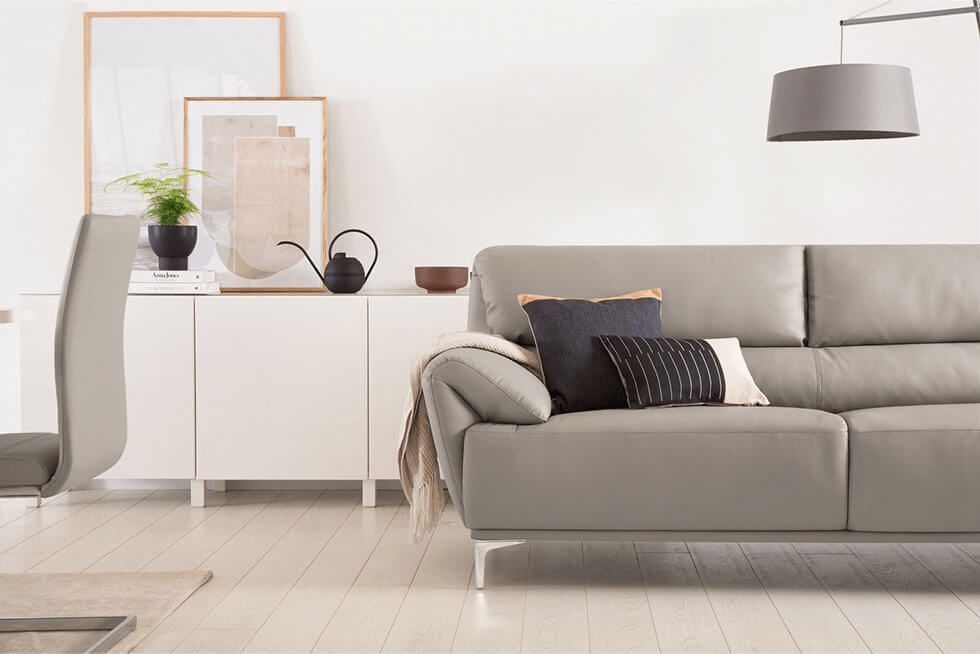 A subtle earth tone like taupe works especially well with minimalist décor. Get this clean, modern look with a taupe sofa and sleek chrome accents. Bring in nature-inspired accessories to soften the space - think indoor plants, ceramic vases and wooden frames. Apply the 'less is more' approach here to showcase the pieces you truly love.
4. Pair earthy neutrals with grey for a glamorous look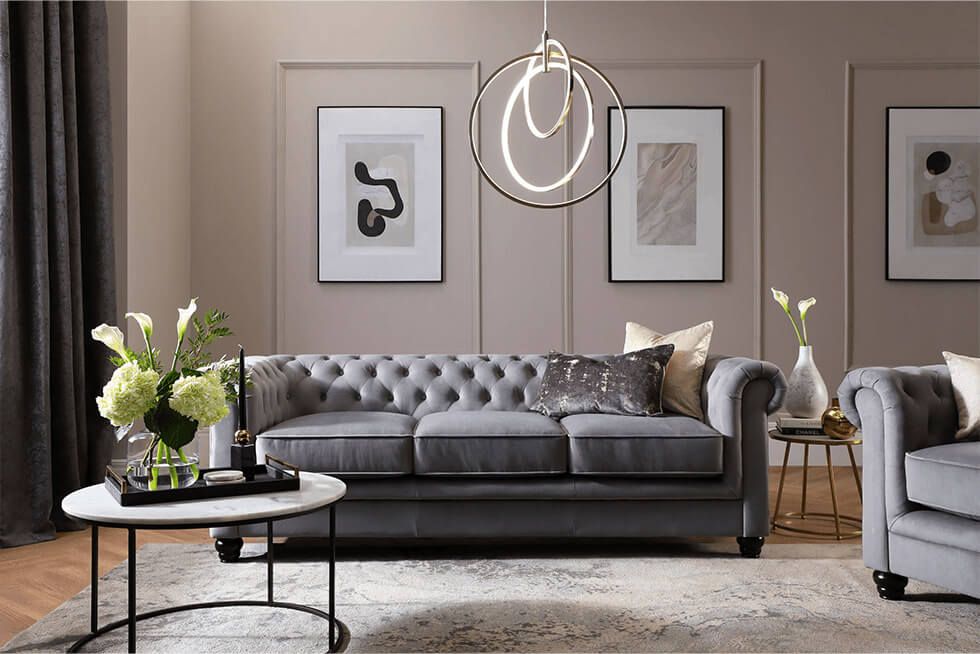 Bring out understated luxury with sandy earth tones and a classic grey velvet sofa. Prioritise sophisticated details when decorating in this style such as soft velvet texture, wall panelling or a soft rug. Balance the classic finishes with contemporary accessories such as stylish ceramic vases or a marble table with black accents.
Love this style? Shop our Designer Living page.
5. Energise the dining room with earthy hues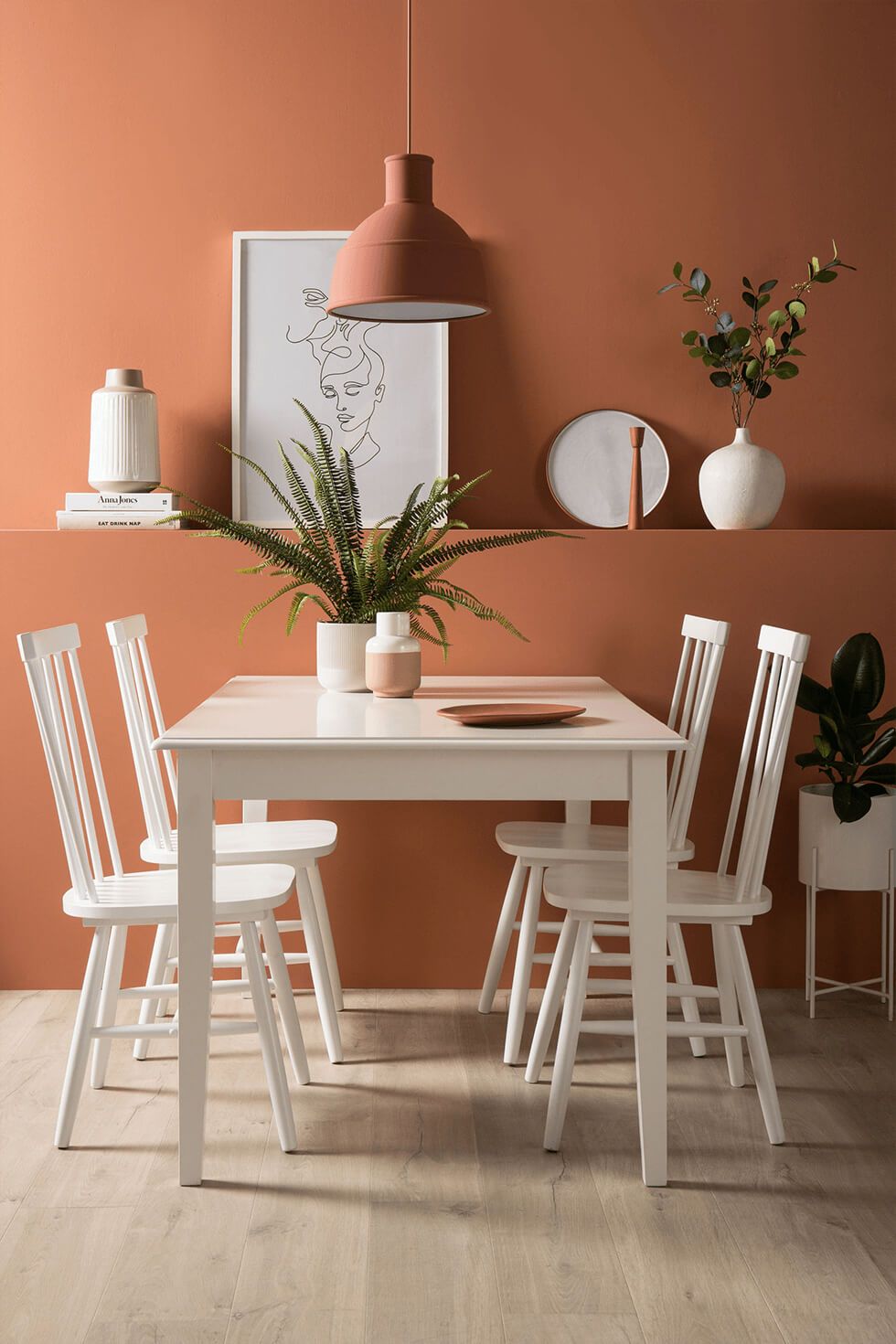 Lean into the energetic side of the earth tone palette when decorating the dining room. Go for a burnt orange or saturated clay tone to boost your appetite. Keep it simple with a white dining set to let the walls make maximum impact.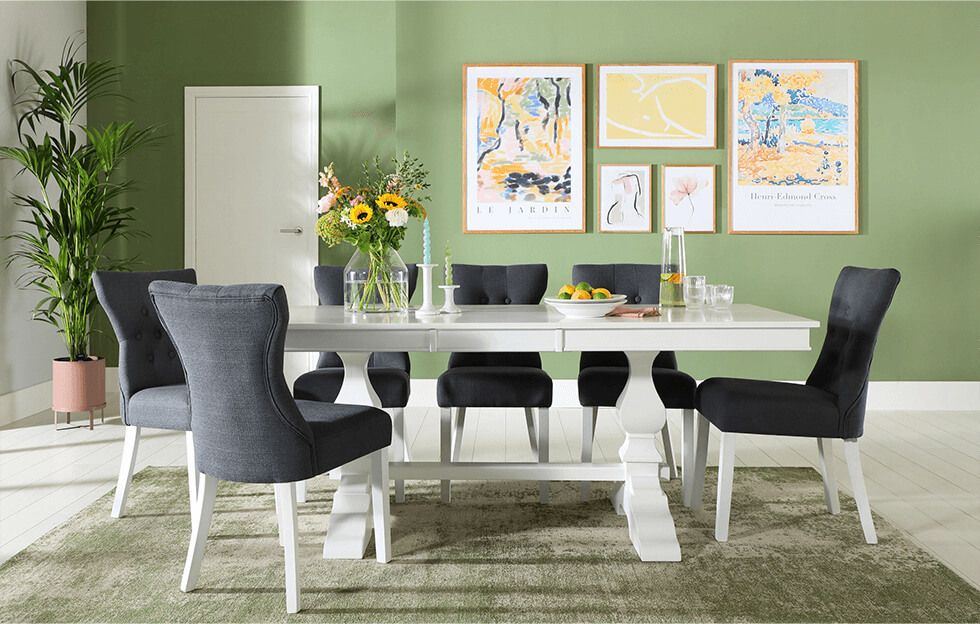 Alternatively, forest green walls will also energise and refresh your space if you're after a more toned-down feel. Brighten up the rest of the room with flowery pastels to complement this earthy palette. Ground the room with grey dining chairs to contrast with the lively backdrop.
6. Create a cosy earthy haven in the bedroom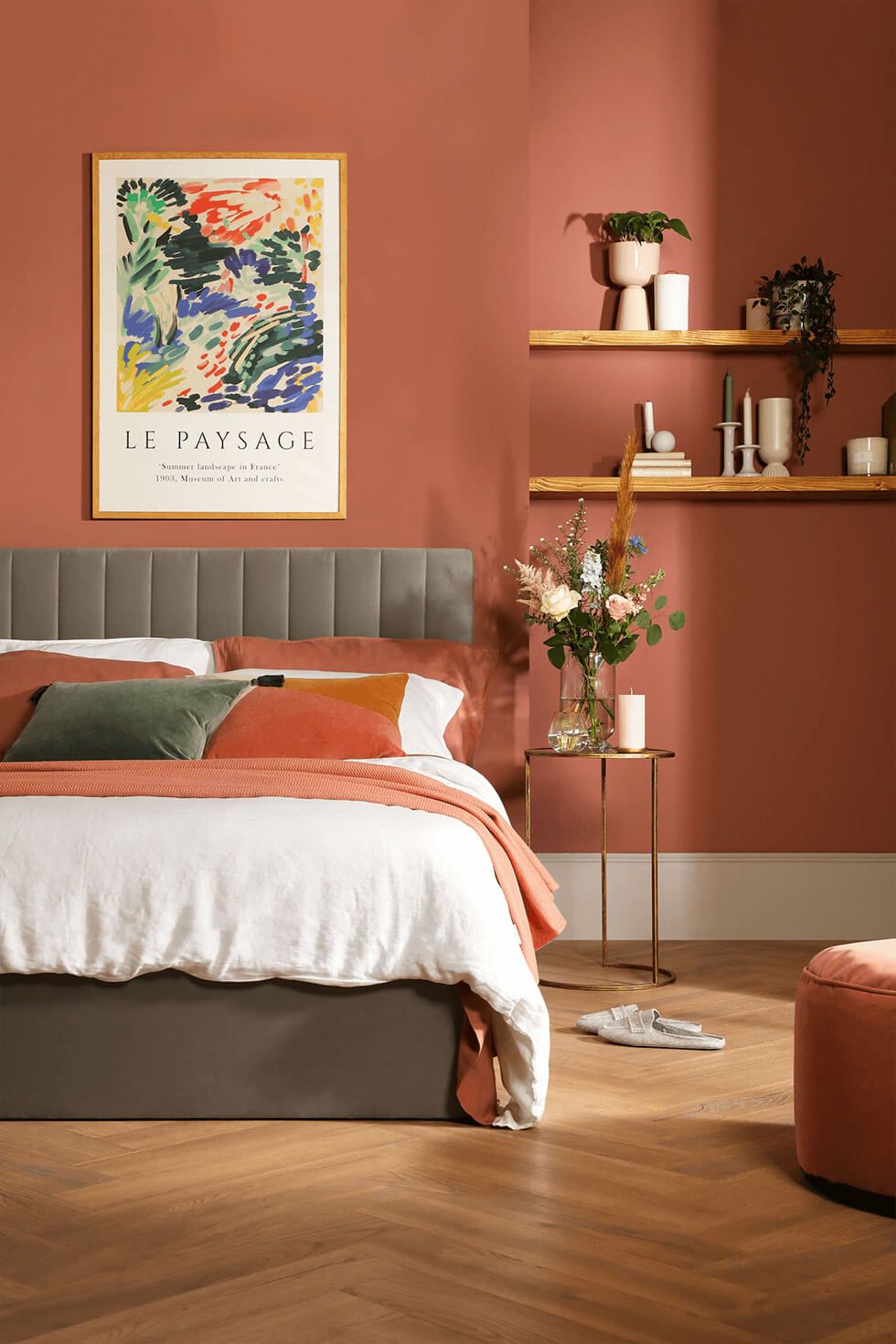 Create a cosy haven with deep reddish-brown or tan walls in the bedroom. To encourage winding down after a long day, match the walls with a grey velvet bed and relaxing floral hues. If painting your walls isn't possible you can introduce earth tones through accessories instead. For example, mix and match tan or terracotta bedding with abstract artwork or a chic footstool.
7. Refresh your home office with earthy greens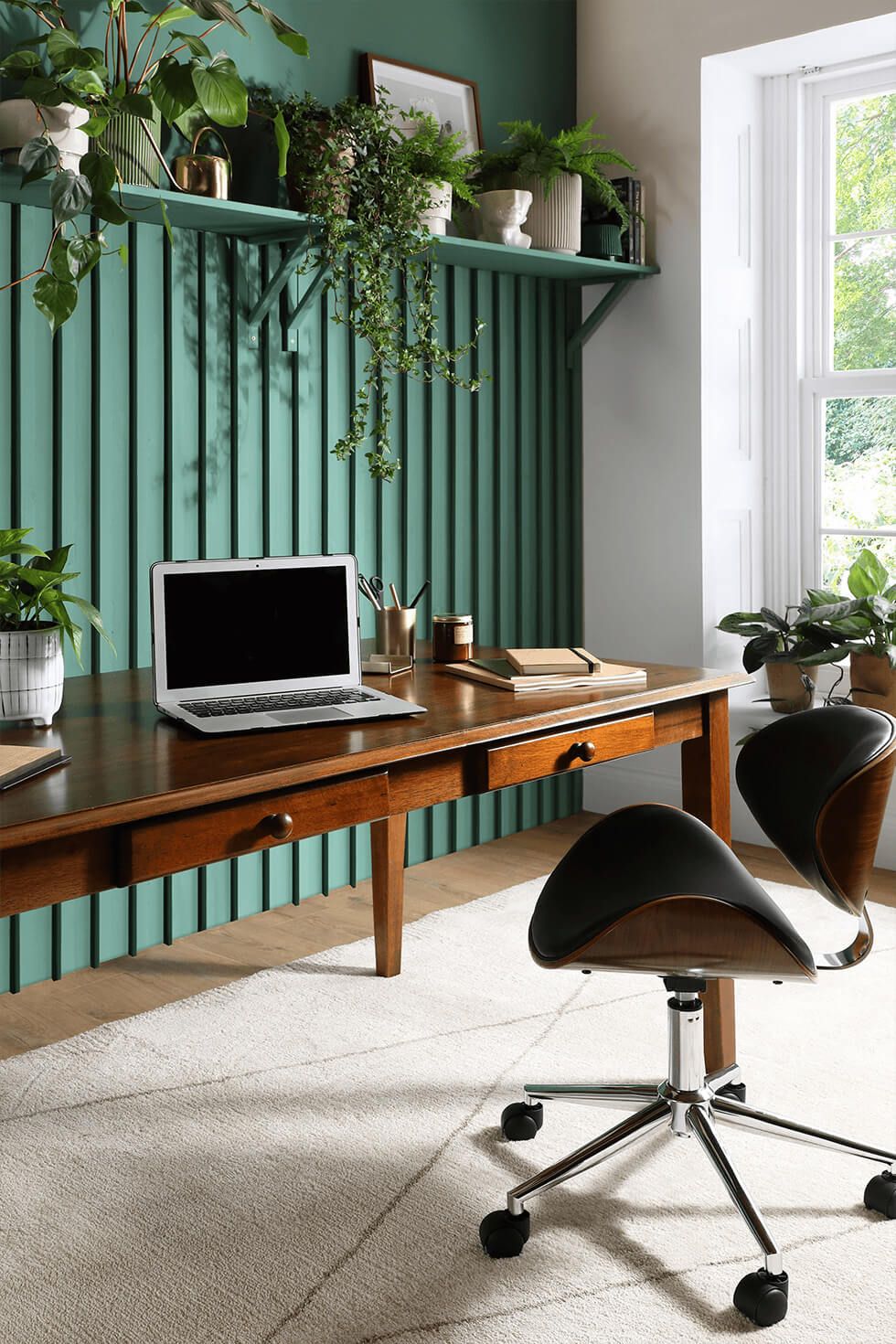 Introduce a calming green feature wall in the a home office to boost mental wellbeing. Aside from that, incorporate other rich natural materials into the room such as wood and leather to capture the feeling of being outdoors. Round off the look with indoor plants to liven up the space.