Rugs under dining tables: Yes or no?
Should you put a rug under a dining table? Discover the pros and cons, as well as inspirational dining room designs, with our expert guide.
Should you put a rug under a dining table? This question has been the subject of debate for many as a rug can enhance a dining room's comfort but it also requires careful consideration. To get the best rug for your dining room, make sure you get the right size, material and colour. The right rug adds style and soft underfoot texture for comfort, but it also needs to stand up to possible spills.
With the help of Rebecca Snowden, Interior Style Advisor at Furniture And Choice, read on for answers to the most frequently asked questions about dining table rugs. After you've checked out her tips and our inspirational dining room designs, browse our wide range of stylish dining sets - all orders enjoy fast, free delivery and easy, free returns.
What shape rugs work well under a dining table?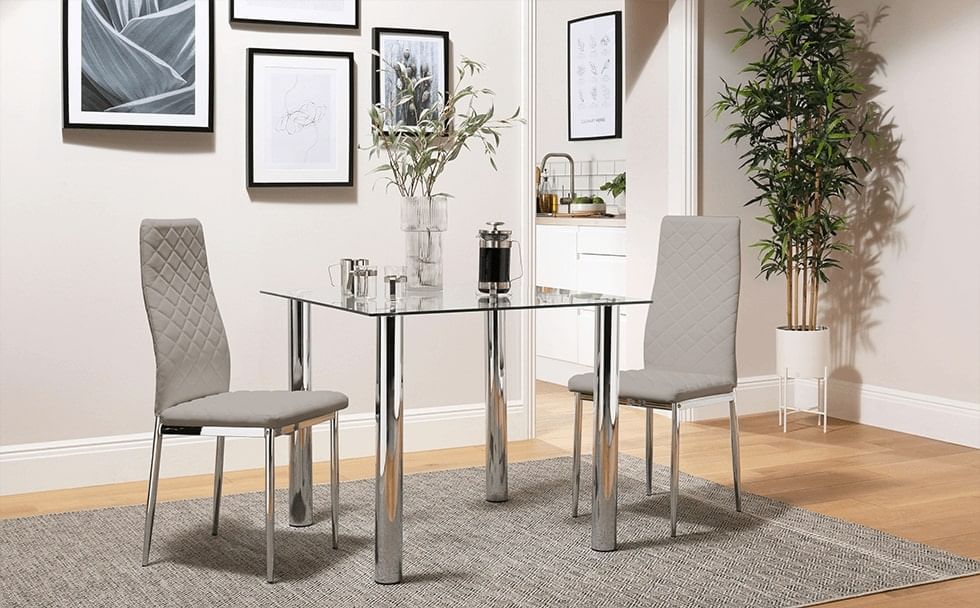 "Getting the right shape for your dining table rug is fairly straightforward," says Rebecca. "Simply match the rug to the shape of your table for a balanced, cohesive look." Choose a rectangular rug to frame a large rectangular table, or a round rug for a round table. Square rugs work best with square tables. There is one exception to this rule, however – square rugs can also work with round tables by mirroring the shape of the room.

What are the ideal measurements for a rug under your dining table?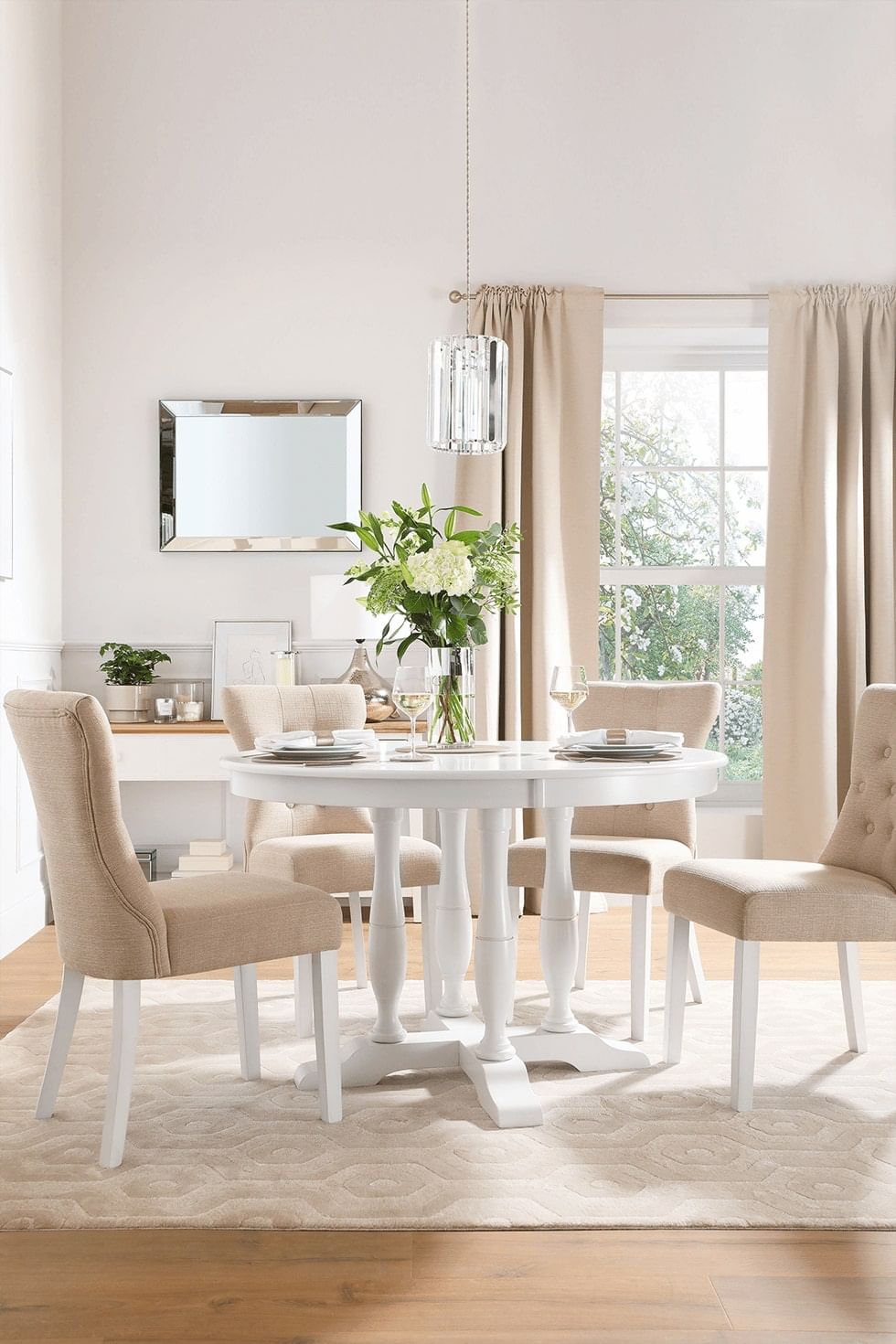 "The size of your under table rug is key to a visually pleasing set up," says Rebecca. "Your rug should always be larger than your table, with 60-80cm of it extending beyond the edge of the table top on all sides. This is the general rule of thumb for all table shapes - whether you have a round, square or rectangular table." The rug should also frame all of your dining chairs. When you pull out your chair, its legs should rest on the rug and not snag on the edges.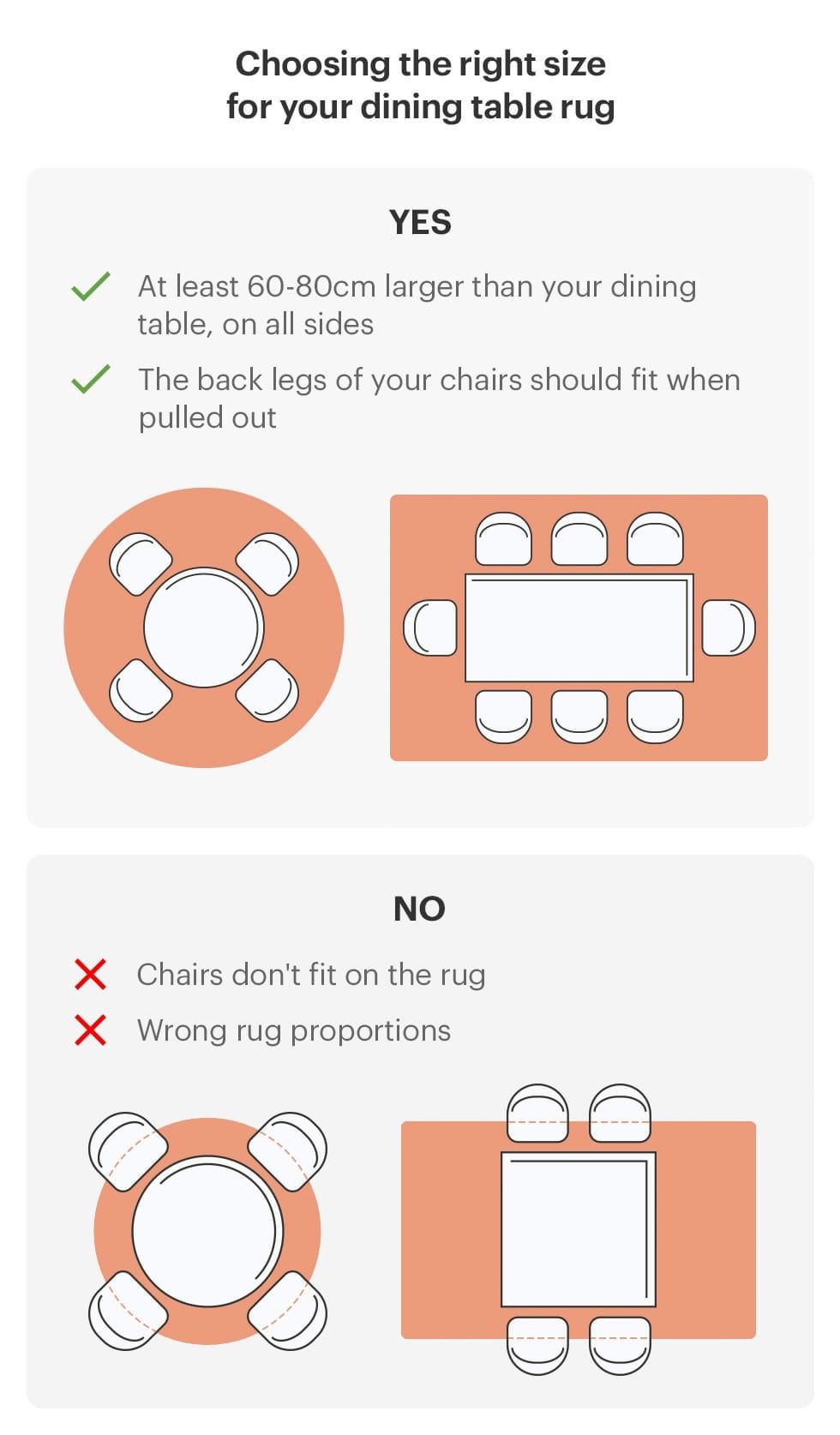 And what if you have an extending dining table? Make sure you include the extra length in your measurements when shopping for a rug. "If you're unsure about two sizes, always go for the larger rug," advises Rebecca. "But don't go too big - an oversized rug looks out of place and feels imbalanced." Before buying your rug, use tape to outline where you'll place it and to double check measurements.
Will a rug work with the layout of your dining room?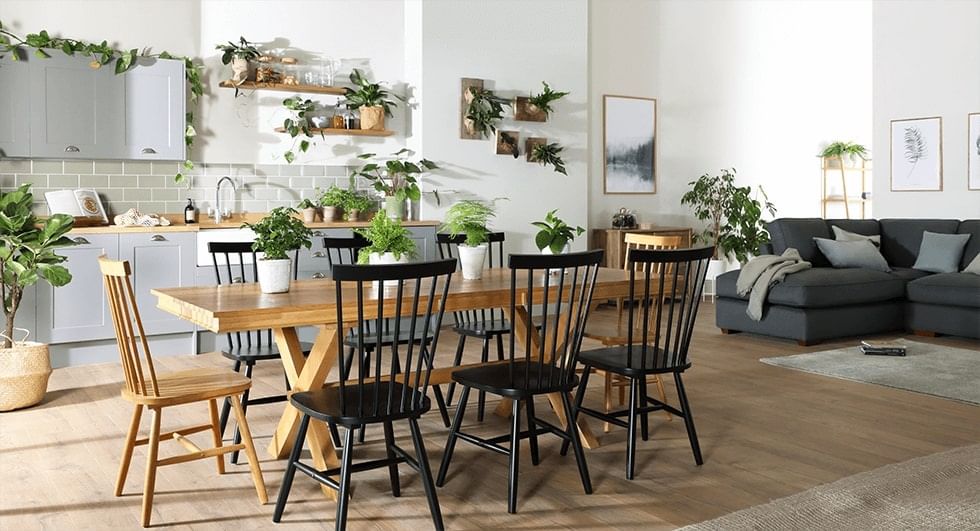 In an open plan layout, an under table rug can zone your dining space by acting as a focal point. But if you already have a rug that defines your living area then you might not need a dining table rug after all. "This could result in a cluttered feeling instead of the cosy atmosphere you're trying to create. Place the rug where you'd feel most comfortable having one – either under your dining set or by your sofa." says Rebecca.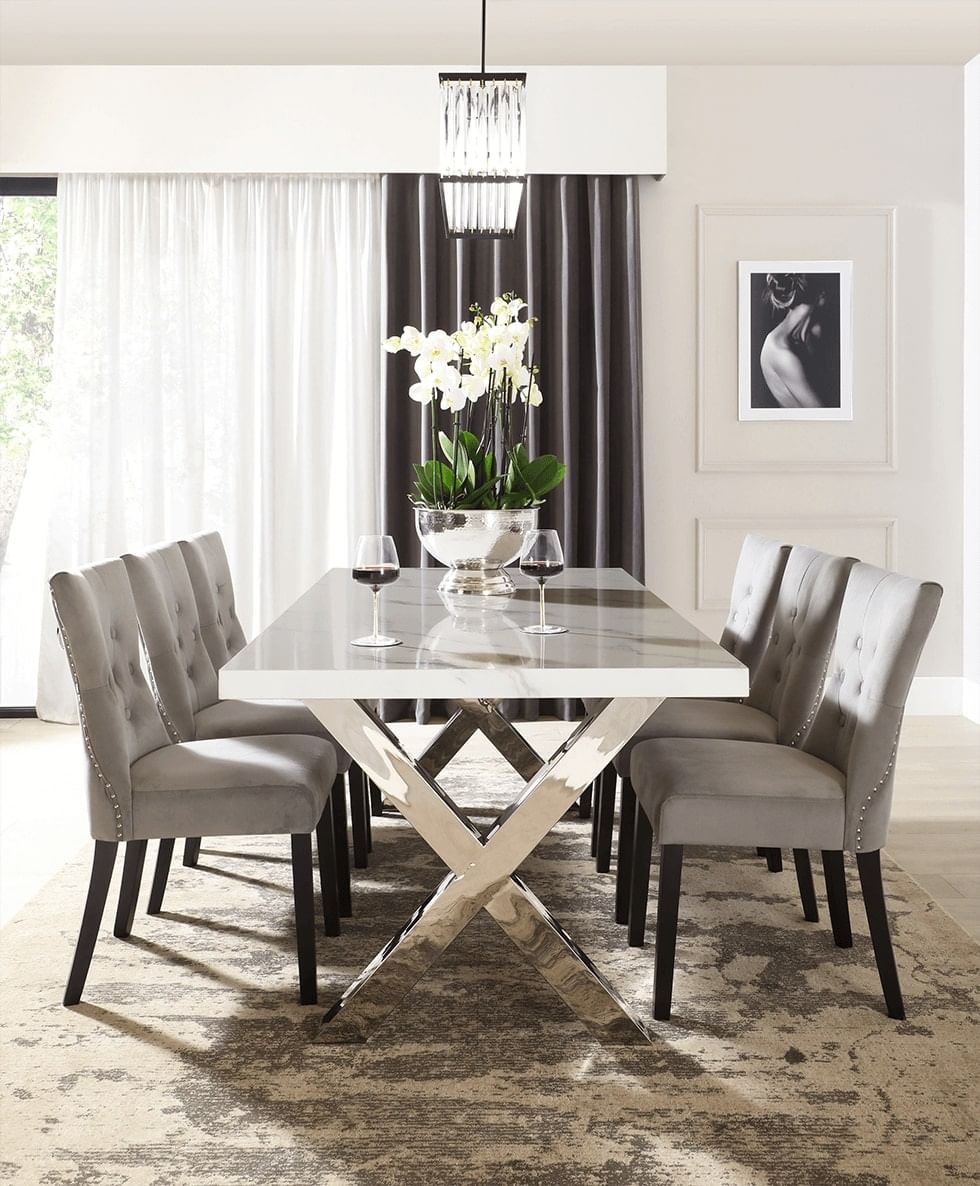 In a formal dining room, why put a rug under a dining table? "The right rug can add elegance and softness to the room," says Rebecca. "And if the décor is mostly neutral, you can use the rug to add colour and pattern to make the space feel more inviting."

What colour works best for a dining room rug?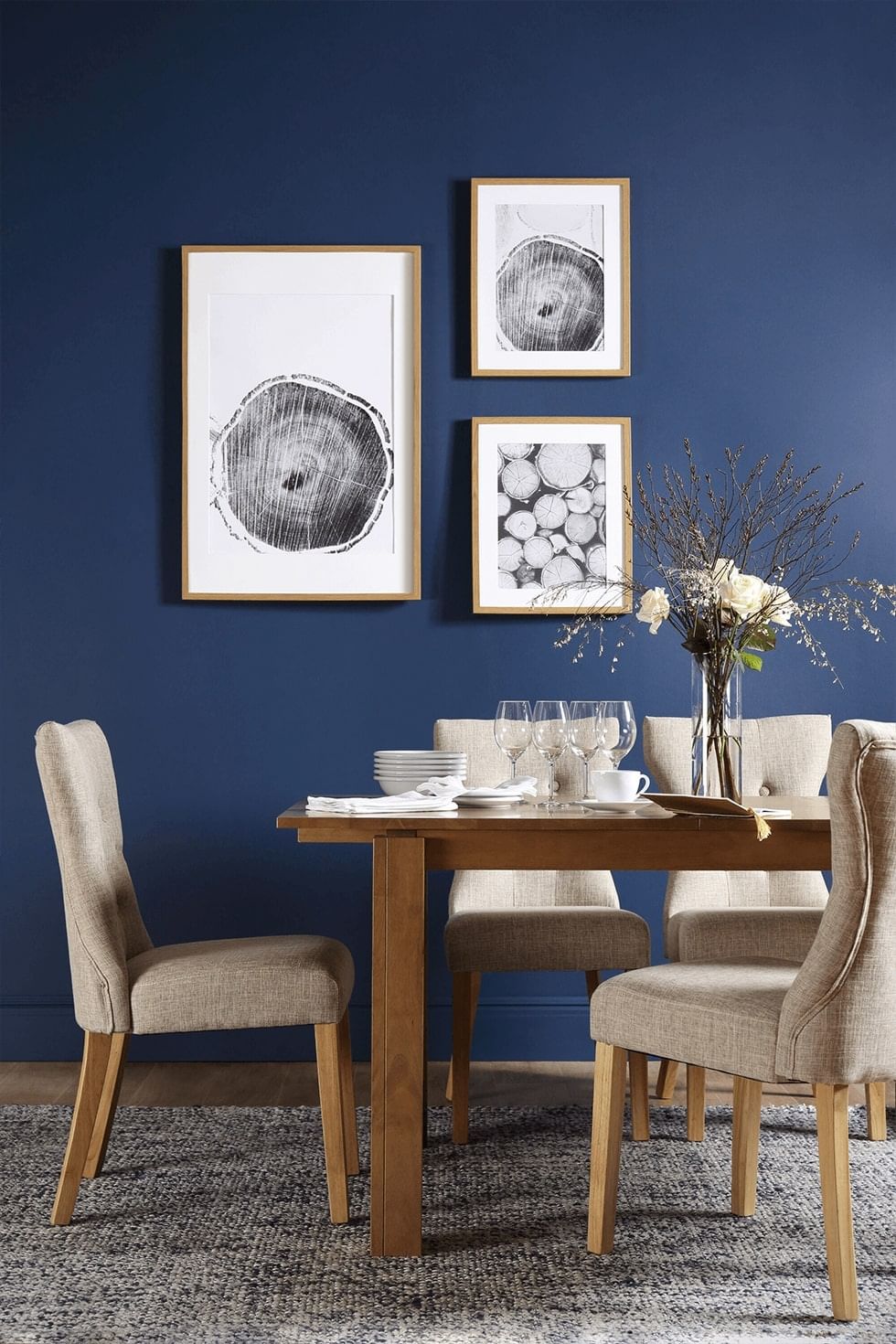 The best colour for your dining room rug is one that complements your style while being practical enough to mask stains. "A dark coloured rug is easier to keep clean," says Rebecca. "Stains show up quickly on light colours and will require frequent cleaning." Another dining room rug idea is to look for one with multiple colours drawn from your décor, instead of a solid coloured rug. "This pulls the entire room together and makes the space feel more interesting and alive."
What rug patterns work best under a dining table?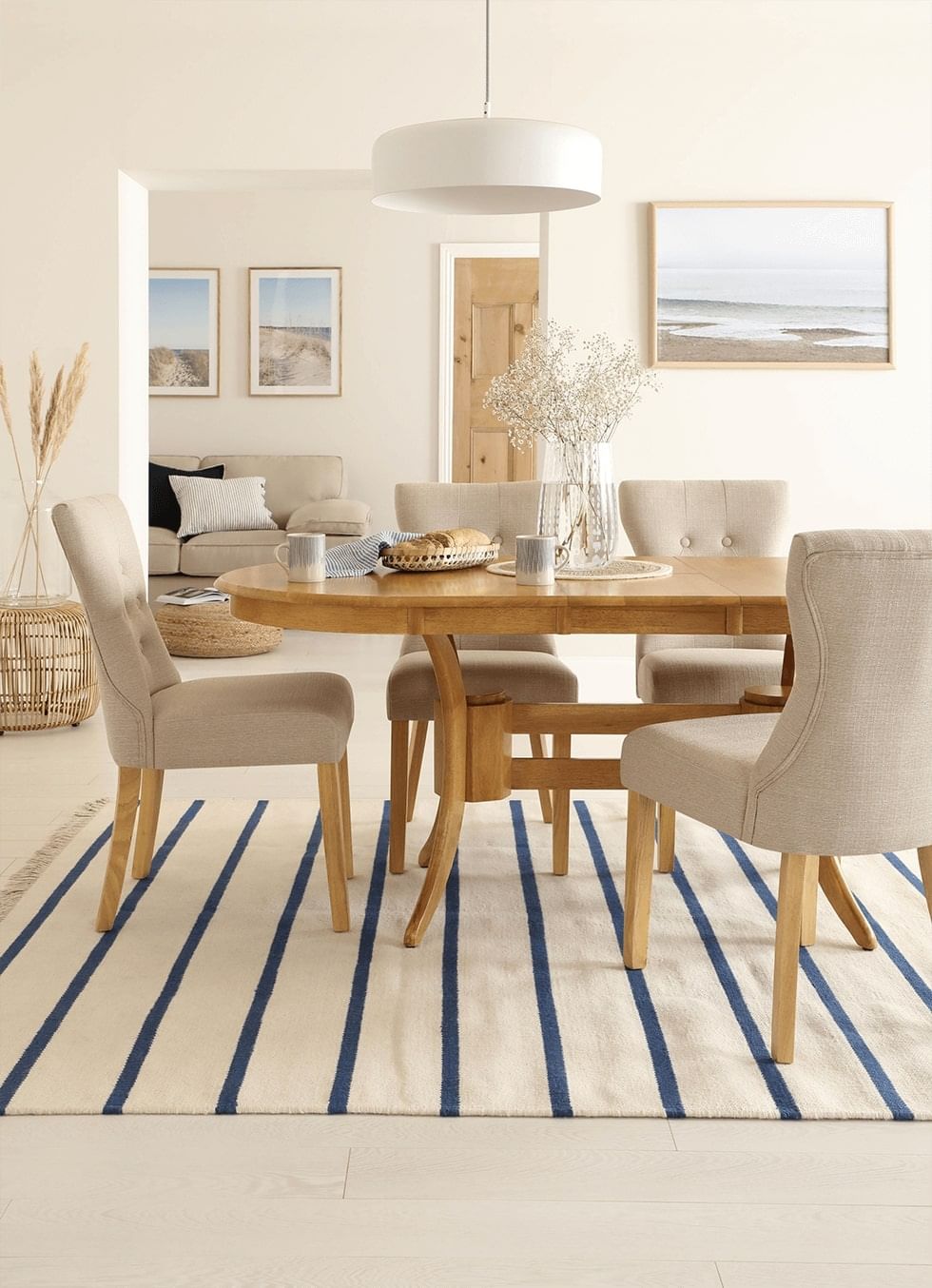 "Choose a dining table rug with patterns to bring personality to the room," suggests Rebecca. "It's not as overpowering as paint or wallpaper yet it acts as a focal point with softness and texture." You have plenty of patterns to choose from - boho, geometric, stripes, floral, the list goes on. A subtle patterned rug works best with maximalist décor or if you simply prefer an understated look. Or go big and bold with your patterned rug to add drama to the room.

Do particular rug piles work better than others?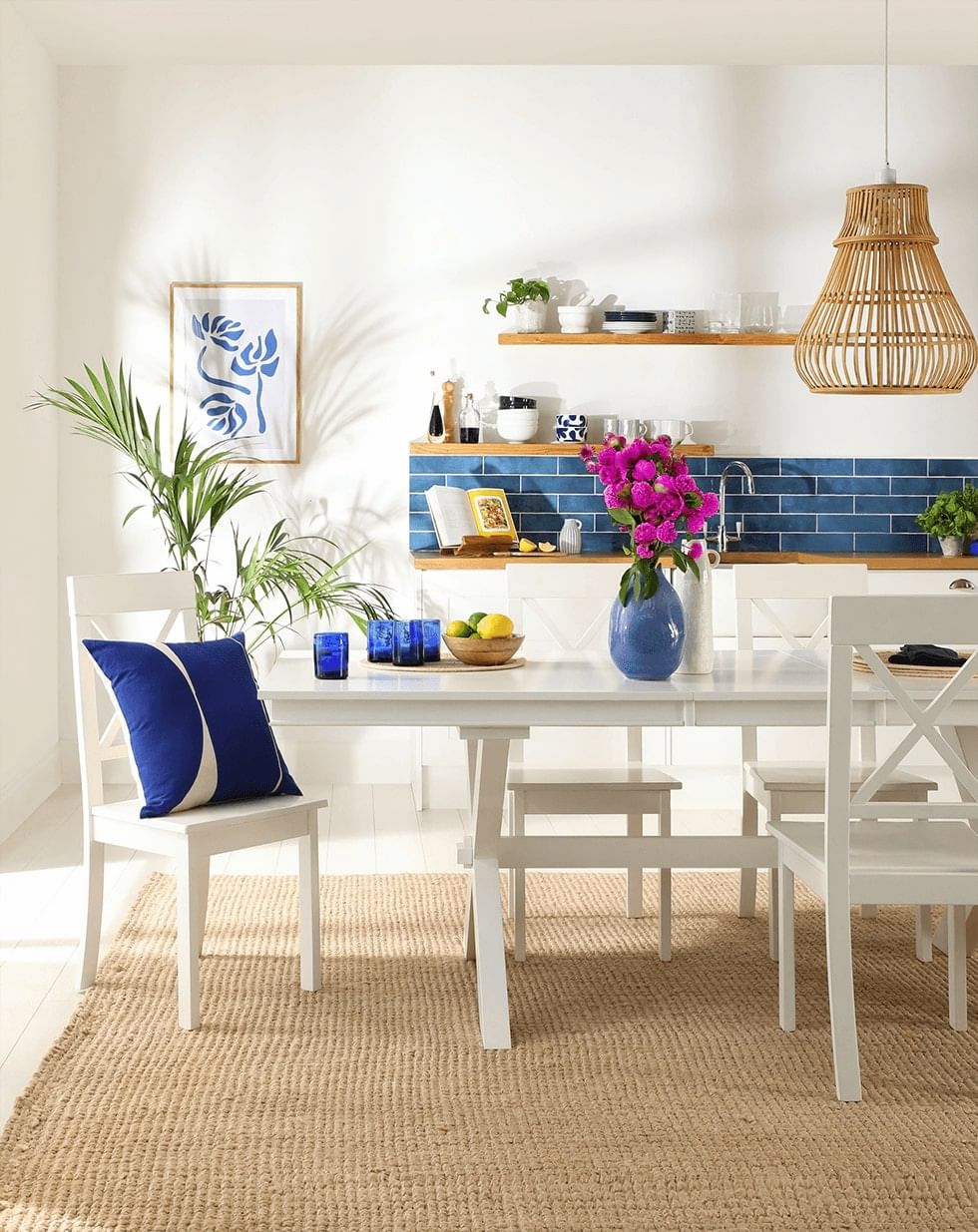 The best rugs for under a dining table need to be tough – they'll be in a high traffic area, exposed to food and drinks, and with chairs sliding in and out. That's a tall order for a rug, so it's important to choose the right pile. "Short-pile or flat weave rugs are better for your dining room than thick, fluffy rugs," says Rebecca. "They are less likely to trap spills and crumbs, and are generally easier to clean."
How safe is it having a rug under your dining table?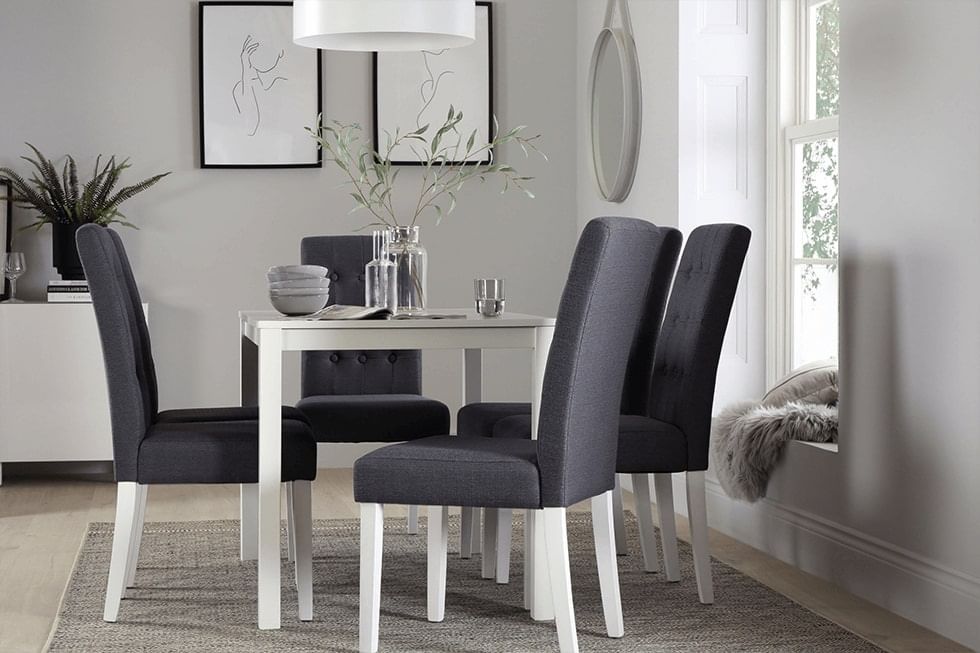 There are a few safety precautions to keep in mind when you have a rug under your dining table. "Use non-slip rug pads to keep your rug in place," says Rebecca. "These underlays help it lie flat without wrinkles or bumps and reduce the risk of tripping over your rug." Make sure your rug is the appropriate size for your dining set so you're able to pull the chairs in and out safely.

Is it difficult to clean a rug under a dining table?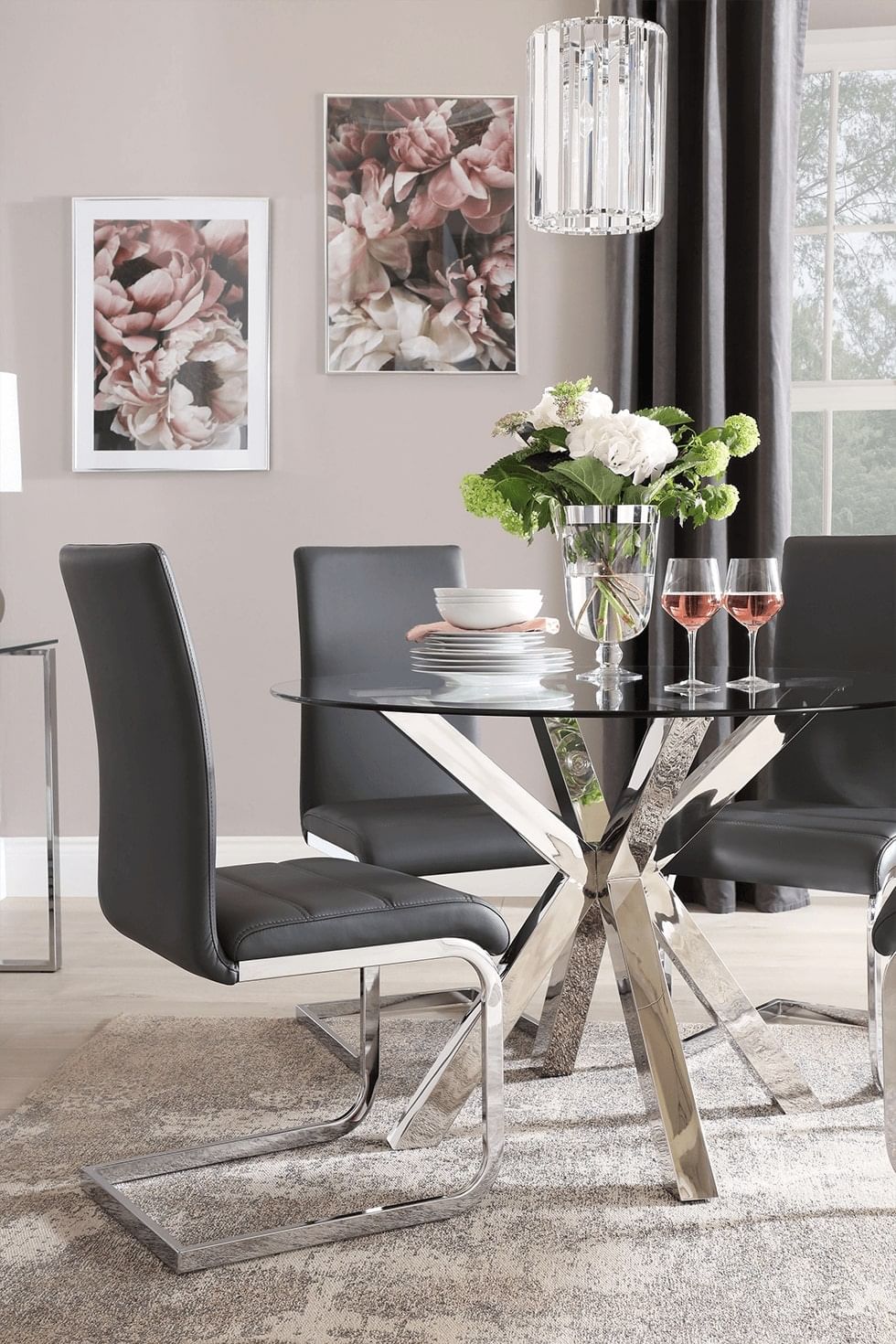 Since it's more likely to catch spills, a rug under your dining table requires a little more care than rugs in other parts of the home. "As soon as anything has spilled onto your dining rug, attend to it immediately," says Rebecca. "Always refer to the cleaning instructions that came with your rug so you know which detergents are safe to use." Vacuum your dining table rug regularly to remove dirt and dust. A periodic deep clean done by professionals can also help keep your rug looking new.
We hope our guide about putting a rug under a dining table has given you some helpful ideas. While a rug is a fantastic way to highlight your dining space, you also need to carefully consider a rug's size, material and colour so your dining set remains functional. For more dining room inspiration, check out these 4 easy ways a stunning marble table can change your space.