Star-studded interior house designs
From dopamine dressing to eclecticism, here's how to inject some star-studded style into your interior home design.
Here's how to give your home a celeb-standard makeover. Whether you're looking for a monochromatic show home or a property injected with colour, discover how to achieve an interior as trendy as these five stars.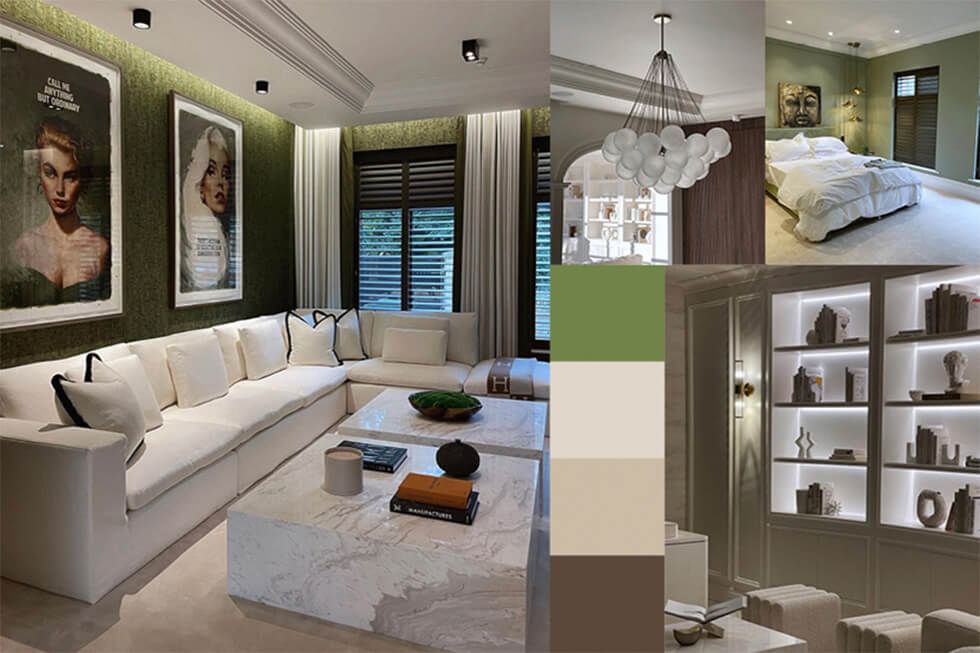 Molly's home is the perfect example of mastering a neutral colour palette that allows for signature pieces of furniture and décor to take the spotlight. The introduction of earthy greens against the muted palette also helps to create depth.
A good place to start is to pick out a few similar shades, such as ivories or taupes, and textures you like. Once you've done this you can start to play around with layering them to create an uncomplicated but stylish look.
Get the look

Baltimore corner sofa by Furniture And Choice
Roma coffee table by Furniture And Choice
Caversham storage bed by Furniture And Choice
2. Victoria and Harrison - @frowhome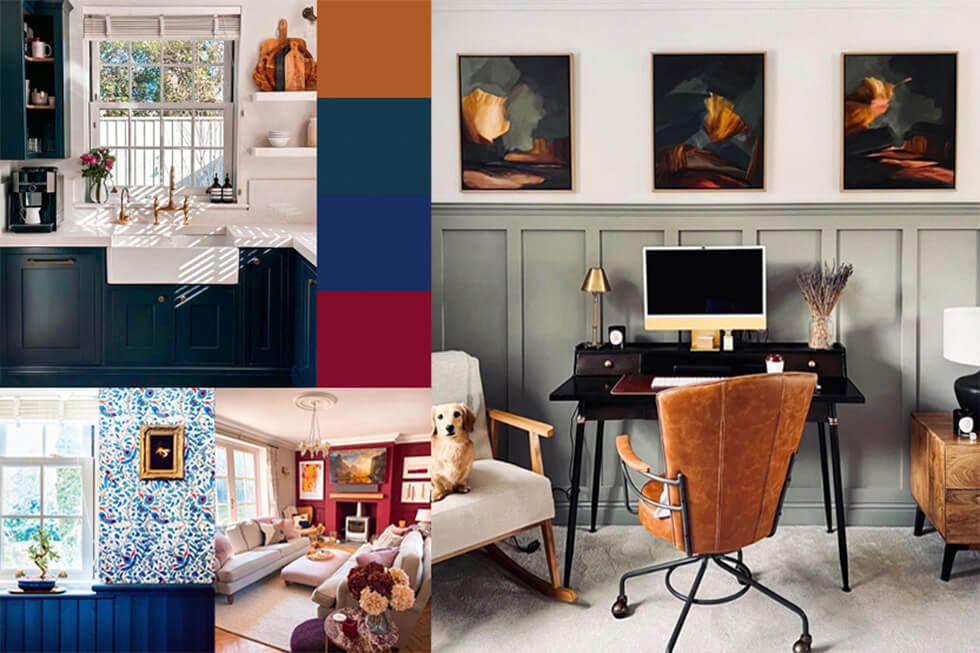 If you're wanting bolder and more colourful interiors, Victoria and hubby Harrison's countryside home is a great example of this. Their overarching interior style is eclectic with a Hollywood glamour undertone.
If you're looking to add this style to your home, start by implementing a feature wall or a colourful statement piece of furniture. Try to employ rich and saturated shades such as deep blues, reds and oranges. 2023 is the year that people are embracing a bolder maximalist décor theme using more unique colour schemes within their homes, so embrace the eclecticism.
Get the look

Cassie 2 seater sofa by Furniture And Choice
Cole chest of drawers by Furniture And Choice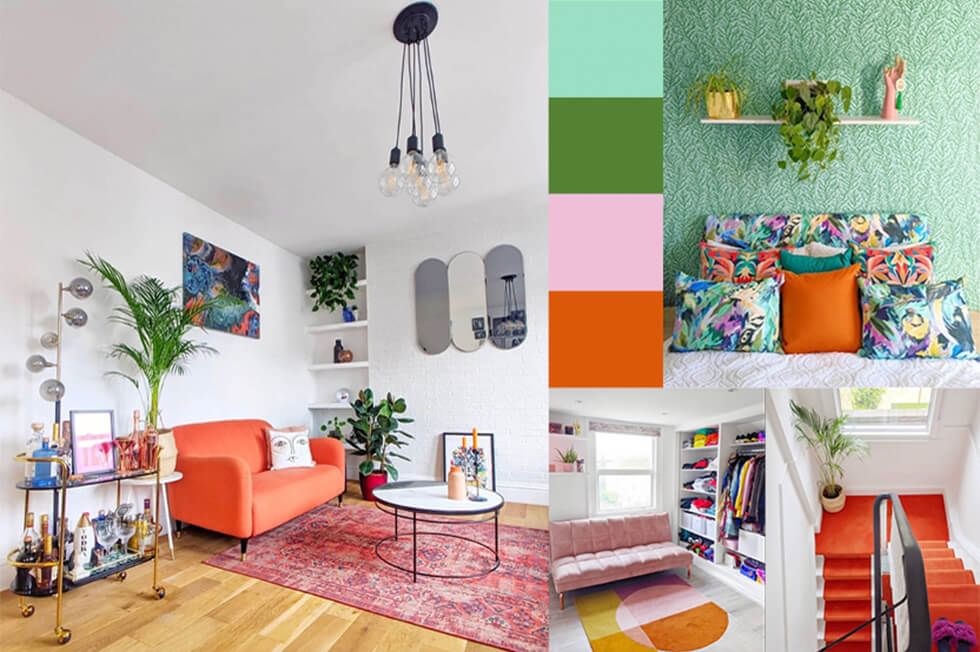 People are increasingly employing dopamine dressing and AJ Odudu shows us just how to do that with her bright and refreshed colour palette. Adopting a joyful and lively scheme throughout her home, AJ loves bold pops of oranges, pinks, greens and blues, paired with playful clashing prints and reupholstered furnishings
As we transition further into summer, freshen up your space by introducing bright colours that spark joy. An easy way to do this is by investing in a bold rug or throw for your sofa. These can playfully help to tie a room and colour palette together and if you're hesitant about colour in your home, it can be an easy way to start brightening things up. These embellishments also make keeping up with seasonal trends super easy as you can swap them out when you please.
Get the look

Pavilion coffee table by Furniture And Choice
Hampton 2 seater sofa by Furniture And Choice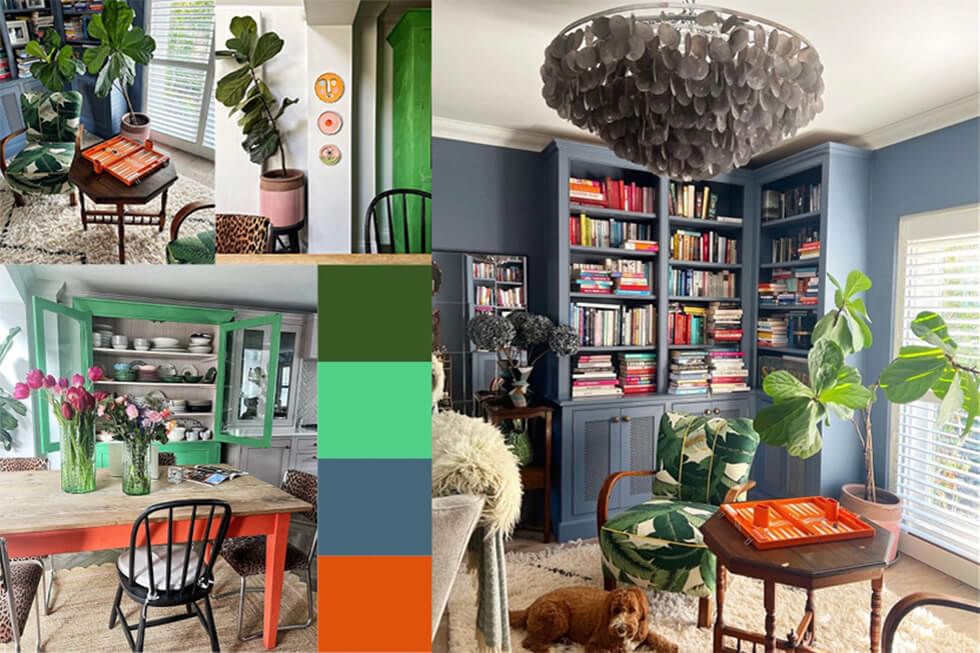 Erica Davies' home is bursting with colour and personality. Powder blues and bright greens consume her home, offset with decorative sunset orange accents that help to unify the space. She also incorporates bold pops of animal print with a plethora of indoor plants which help to create a thematical cohesion throughout her space.
Upcycling old furniture is a great place to start when it comes to putting your own stamp on a space. Whether it's breathing new life into pieces already in your home or scouting unique second-hand furniture at charity shops like Erica, it's incredible how a simple coating of paint can completely change the feel of your space.
Get the look

Milton dining table by Furniture And Choice
Kendal dining chair by Furniture And Choice
Sinclair nest of coffee tables by Furniture And Choice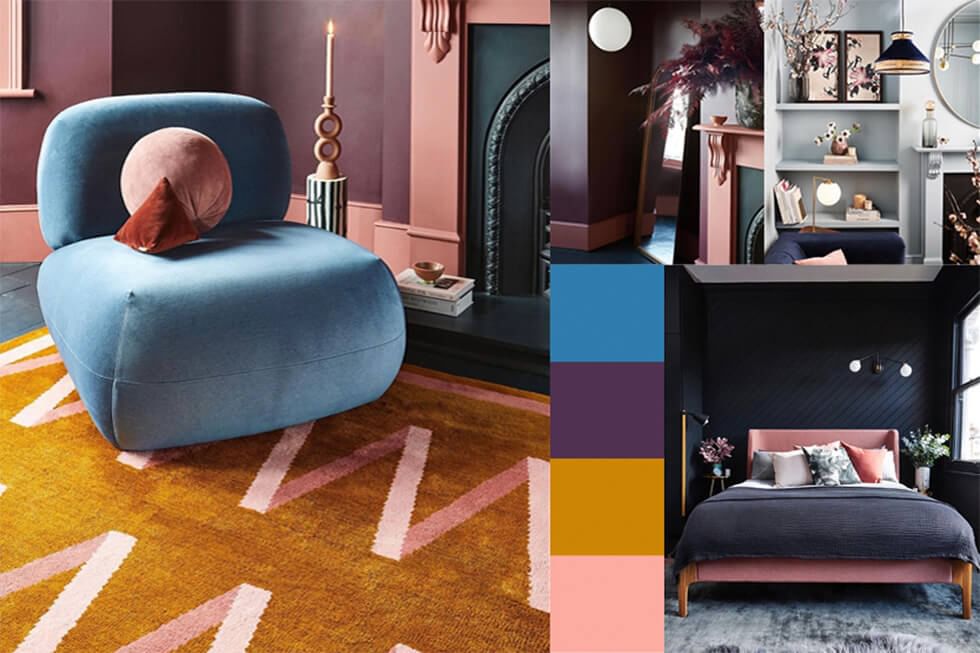 Nicki shows us that you don't always have to stick to one colour palette throughout your interiors. Her London home combines cool dusty blue hues with warm burgundy and jewel tones that add a playfulness to her home. Her dramatic bedroom with jet black walls, blush-coloured soft furnishings and gold accents perfectly demonstrates the balance of contemporary modern house design.
A good place to begin with interior design is by utilising features that already exist within your home. Have a look at any architectural characteristics you might like to build around or play with and decide if they favour a certain colour palette. You don't always have to go in with a statement furniture piece either, building up a colour palette with richly coloured soft furnishes and accessories can often be just as effective in helping achieve an interior like Nicki's
Get the look

Caro bed by Furniture And Choice
Hampton 2 seater sofa by Furniture And Choice